Please enjoy these additional images from Kelsey and Kevin's big day! As always, music is used with permission.
I also wanted to put together a quick collage with all of their Penn State style details for those of you out there also planning a blue and white wedding, whether you are in State College, anywhere in Pennsylvania, or having your wedding elsewhere but still incorporating where you met.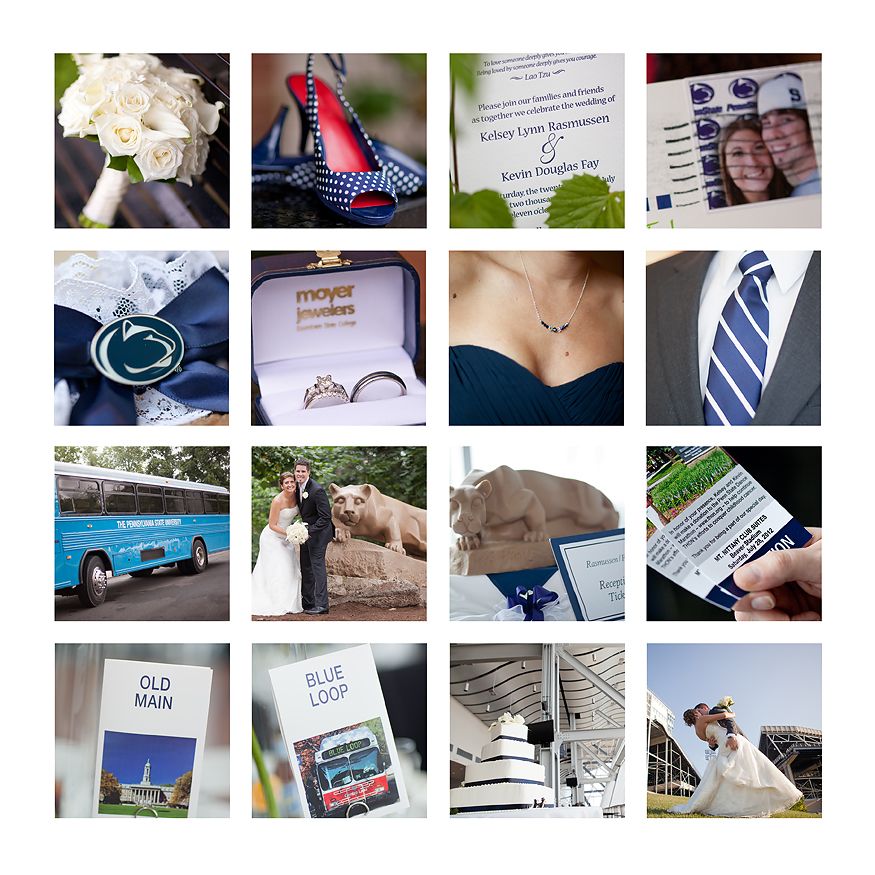 The gallery for the wedding is now live for all of the guests, family and friends. Please visit the gallery to the left, under "View and Order Prints." If you need the password, check with the bride and groom! 🙂
Thanks so much!
---