Please enjoy additional images from Amy and Mike's wedding day in Harmony, Florida. As always, music is used with permission.
The full gallery is now available for family, friends, and guests to view and purchase all wedding day images. Please see the gallery here: Amy and Mike's Wedding Day Gallery
The password is the date of the wedding in MMDDYYYY format. Enjoy!
-Allison Wynn on behalf of Kristen Wynn Photography
---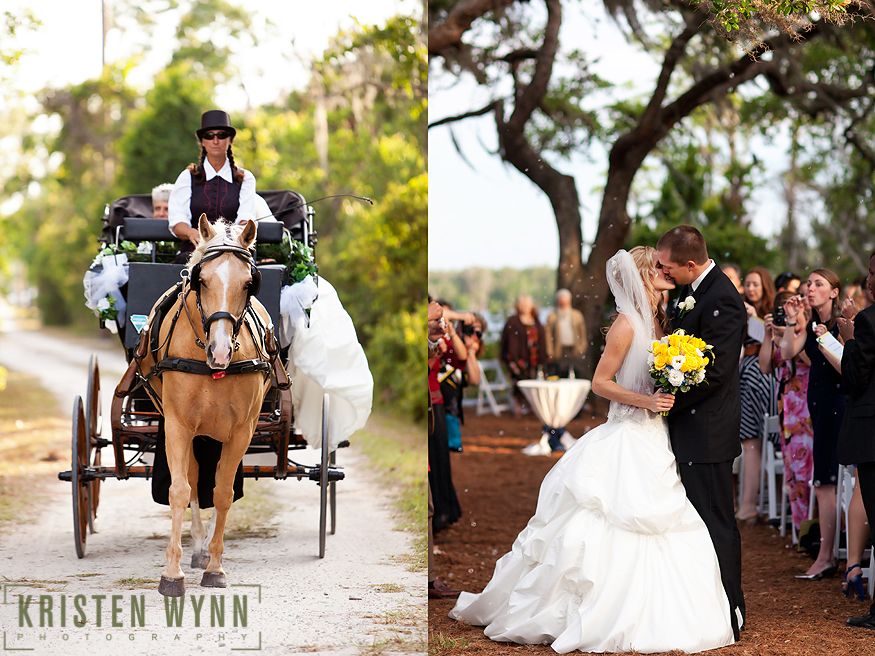 Amy and Mike were married in a beautiful spring ceremony over in Harmony, Florida. The colors were yellow and blue, and the weather was beautiful.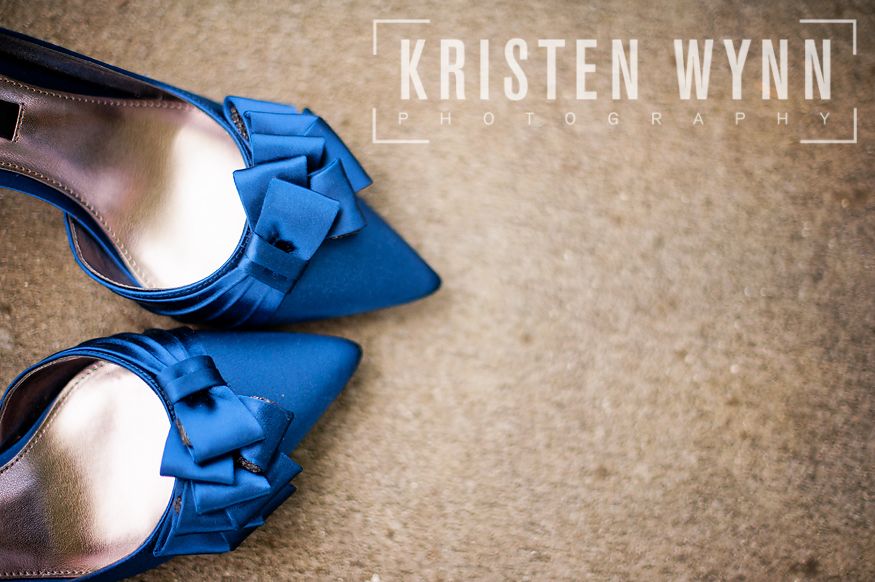 This photo above was taken by Jen Stevenson, the second shooter.
Amy is an avid runner, and she even had tennis shoes to put on under her dress in her wedding colors.
This wedding had a lot of great professionals working behind the scenes. Thanks so much to Michelle, the Harmony coordinator, and the following wedding pros!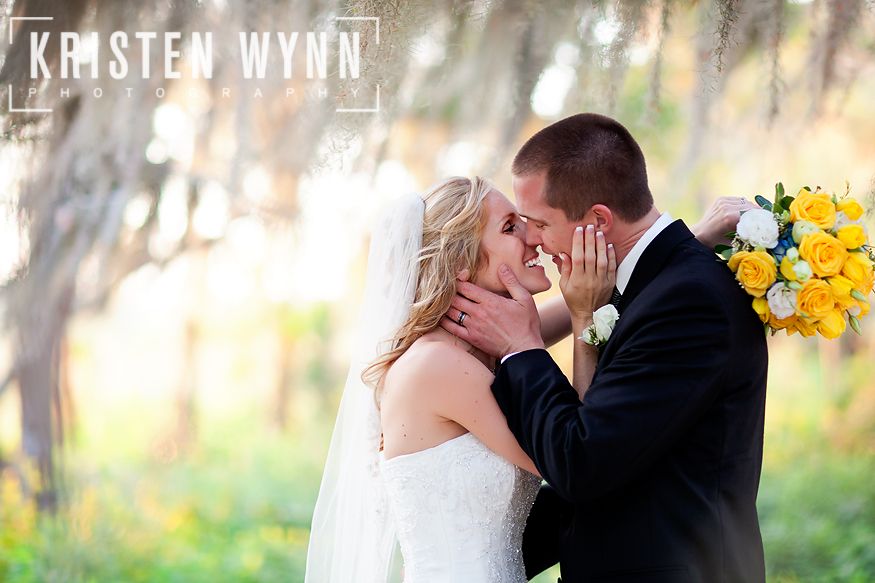 Second Professional Photographer: Jen Stevenson Photo
Hair Styling: Re Jones in the Salon and Spa on the Boulevard in Melbourne, Florida
Floral: Beautiful Bouquets and Baskets in Palm Bay, Florida
Ceremony Venue: Cat Lake in Harmony, Florida
Reception Venue: Harmony Golf Club in Harmony, Florida
After the ladies' prep, we headed over to meet the groomsmen and get a few shots around the golf course.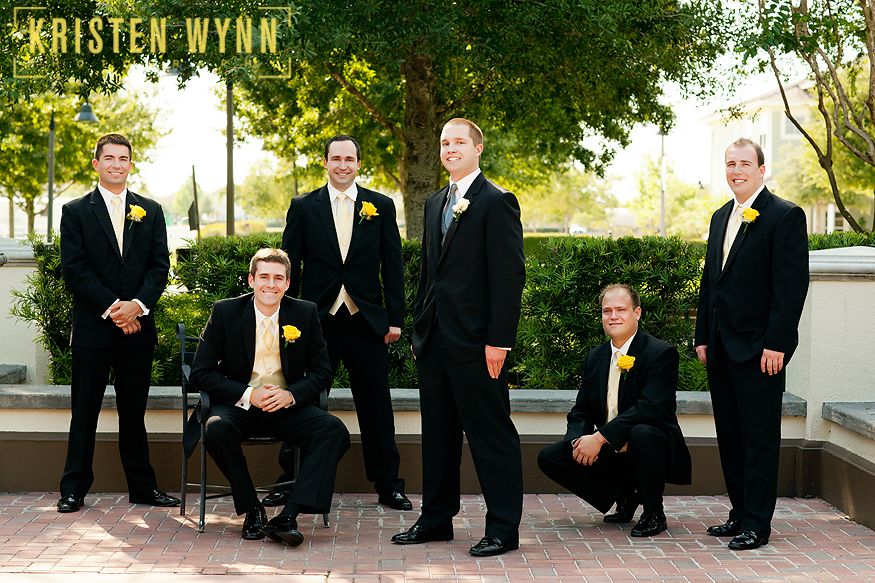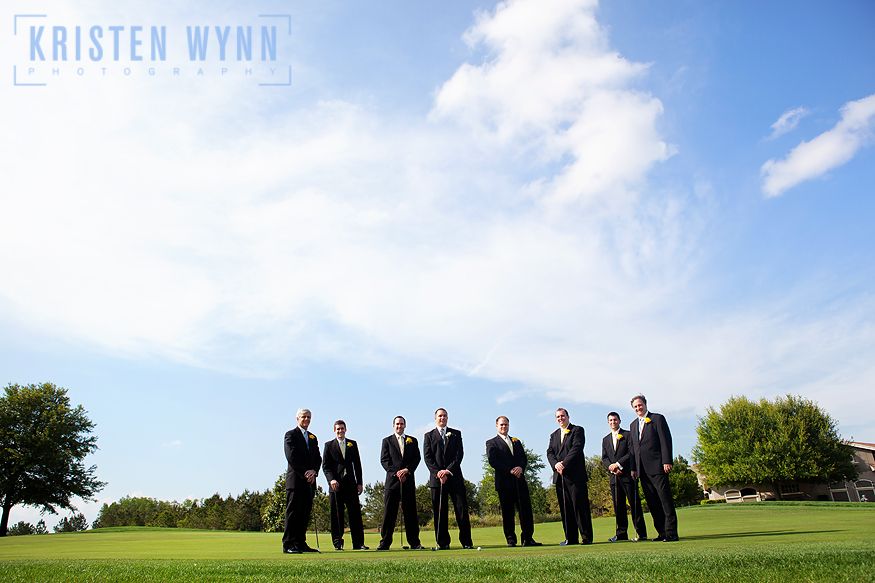 You can really see how nice the weather was with the blue sky and the clouds.
After Amy was dressed, we did a matching golf course shot for her as well.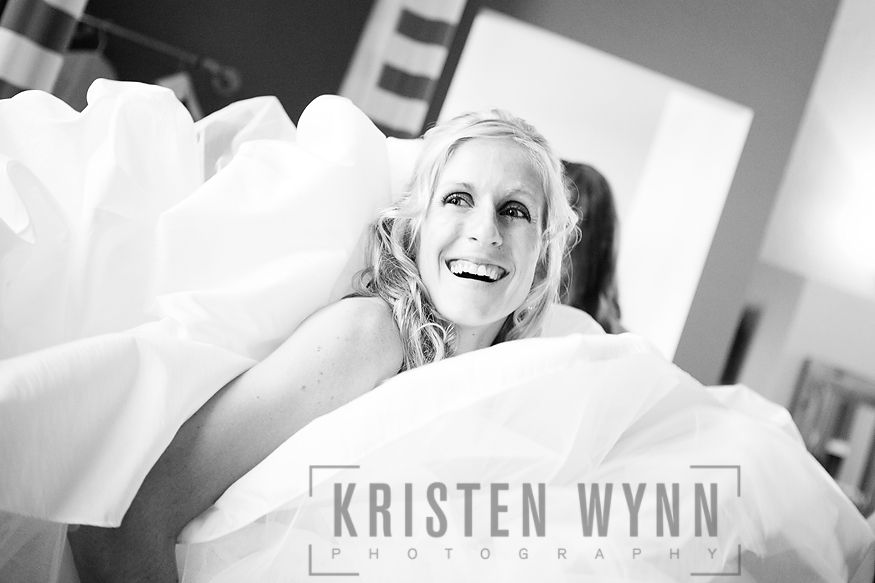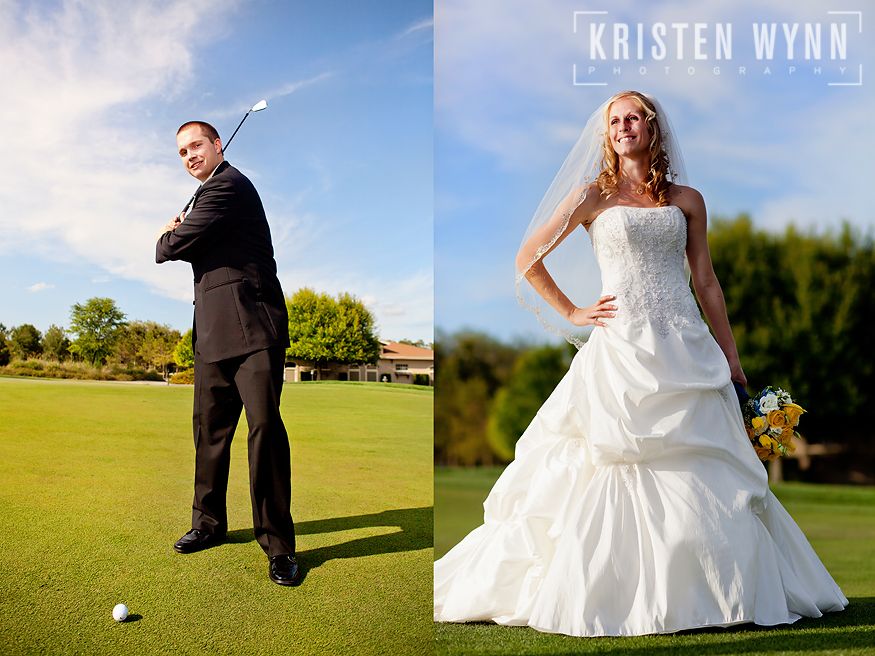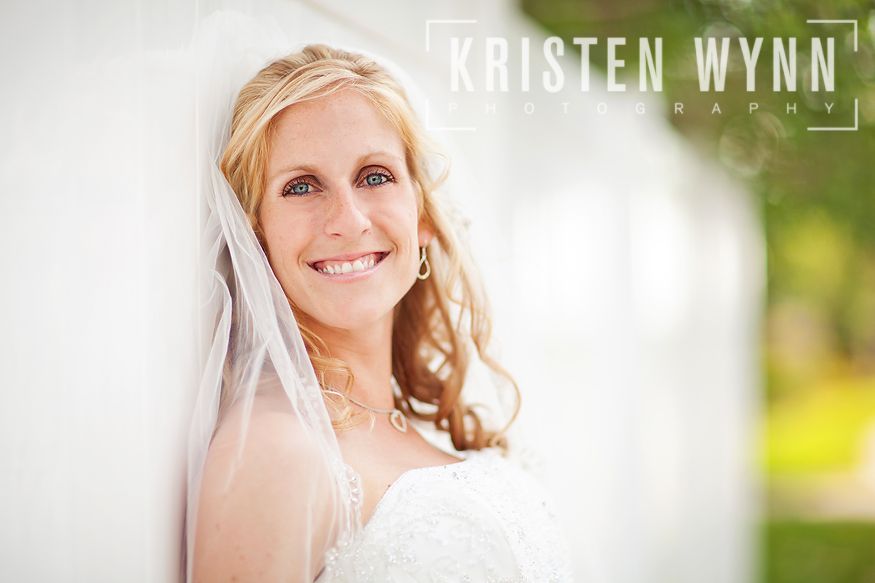 Amy had a special surprise for her dad-a horse-drawn carriage to take them to the ceremony at Cat Lake. After the ceremony, the bride and groom rode away in the carriage as well before starting their portraits. It was definitely something unique that the guests were excited to see.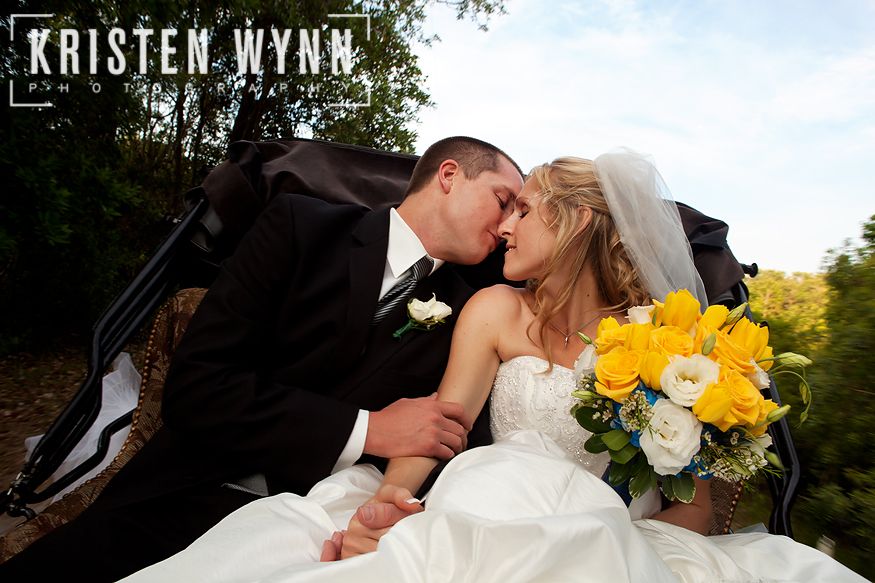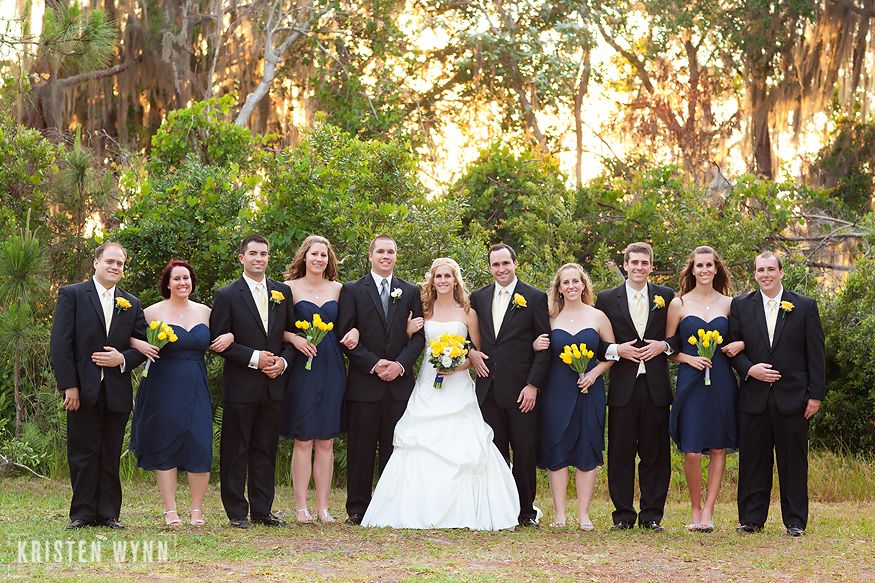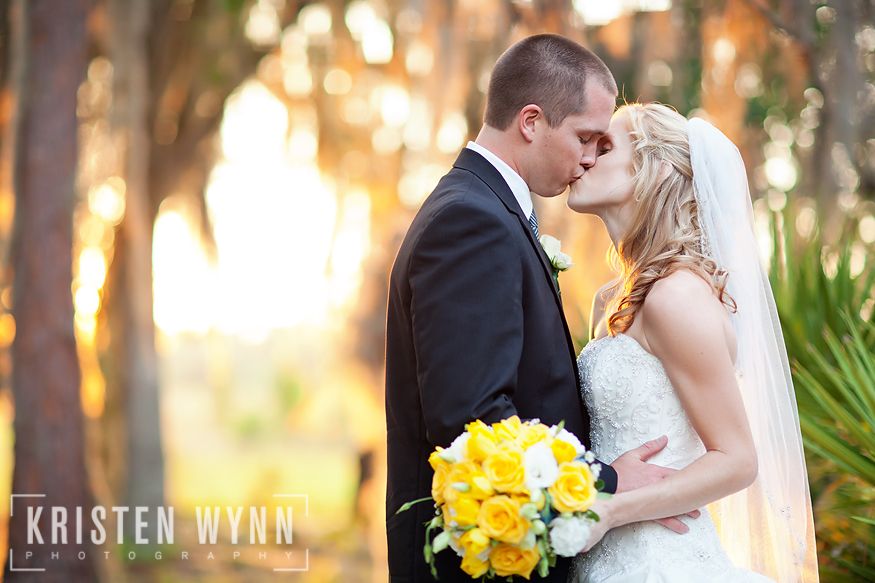 The sunset was glowing orange through the trees, so there were a lot of opportunities for beautiful photos with that light.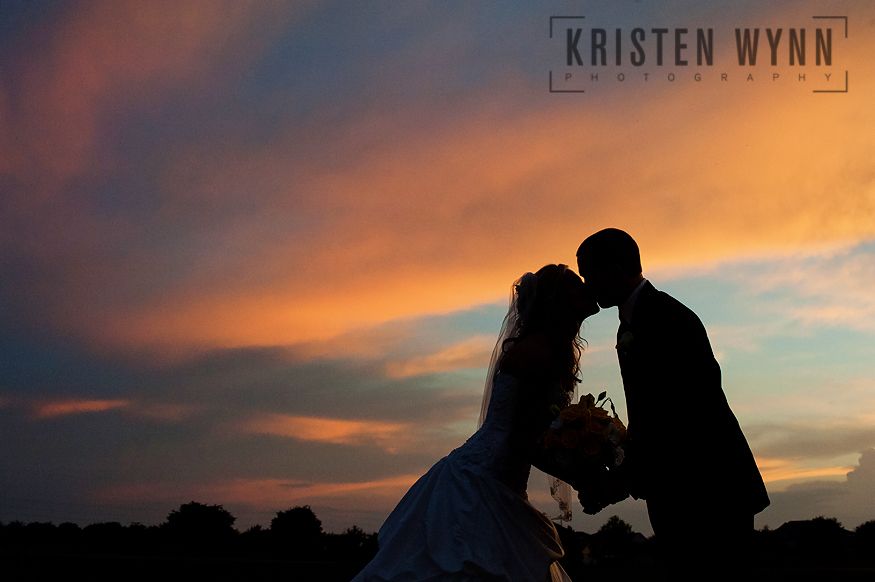 This image is courtesy of Jen Stevenson.
After some additional photos in the field of wildflowers at Harmony, we headed to the reception. There, Amy and Mike had a candy buffet and, instead of one wedding cake, they had a collection of dessert cakes.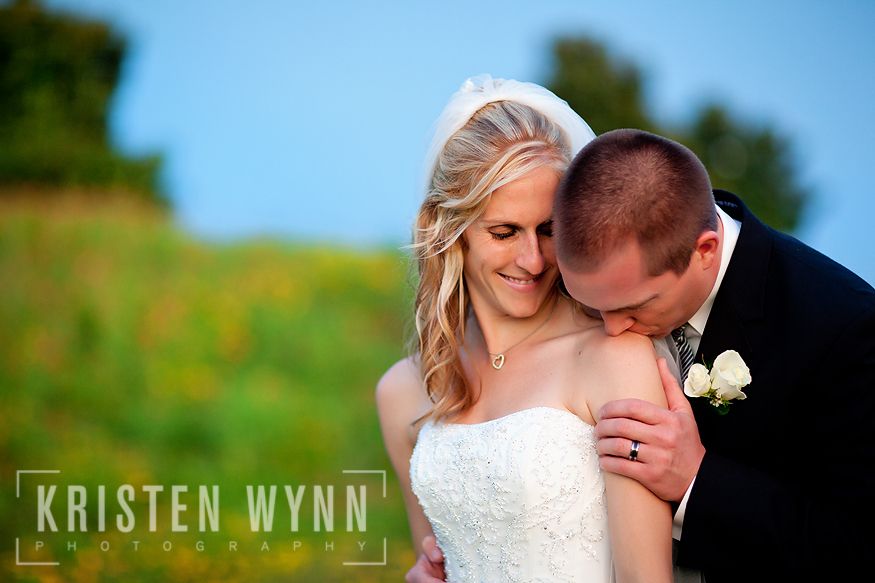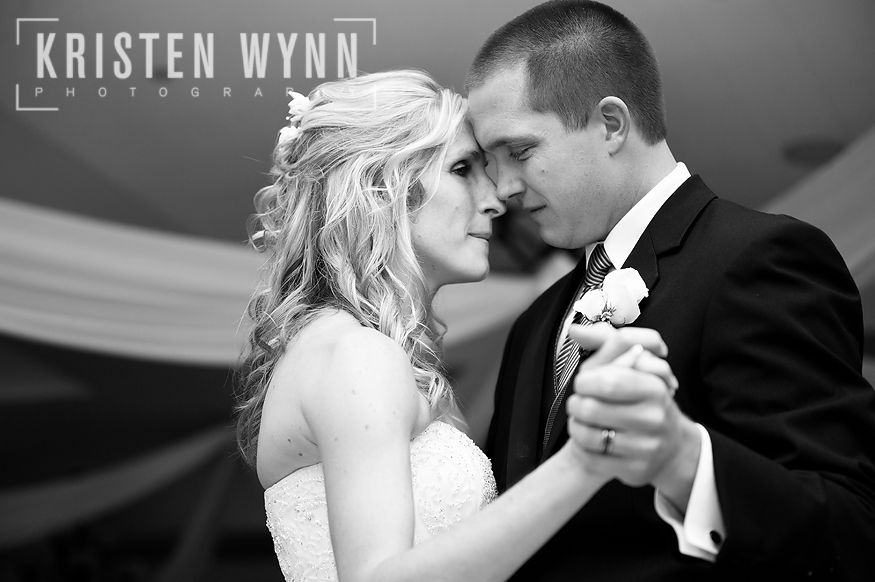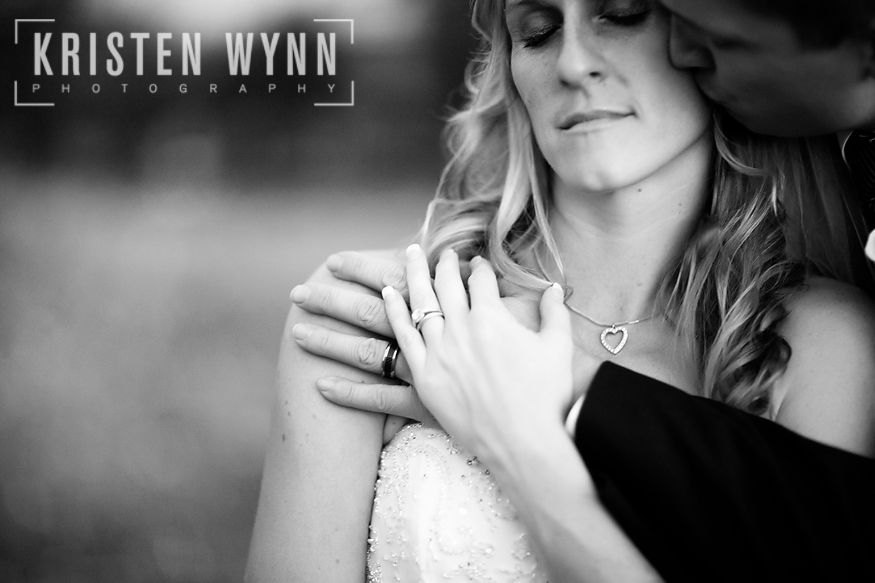 After an evening of dancing, the newlyweds exited to a bubble send-off and climbed into the limo to start their new lives together. Please enjoy your fabulous honeymoon in New Zealand; it will be amazing! Congratulations and thank you so much for having Kristen Wynn Photography as your wedding day photographer.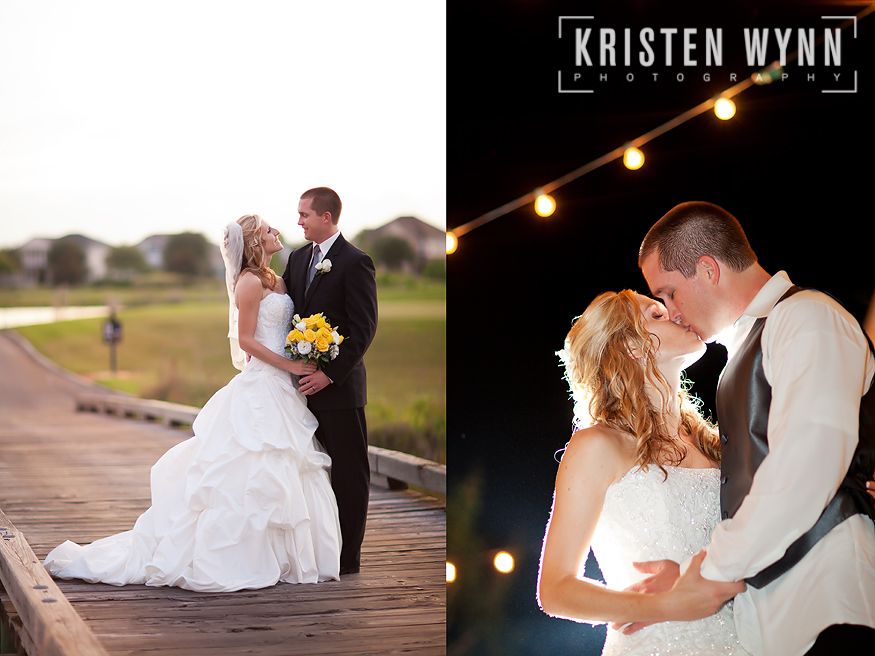 -Allison Wynn on behalf of Kristen Wynn Photography
---