Ashley and her husband married in their home church in July, and their theme was "Love Story." Ashley printed out many of her favorite images in a small spiral bound album on one of the consumer websites, and carried it around to show co-workers and friends. But they wanted something much more permanent to put in their home, their first family heirloom. And for this "Love Story," there were a lot of must-have images for Ash and Ryan-I think our final count together was 196!
Every layout for albums will be customized for each bride and groom, so these are just some of the possibilities for brides and grooms that order an album through Kristen Wynn Photography.
Thanks for looking!
---
I hope you all had a wonderful holiday season! Thanks to all of you for making 2010 a great year-I hope 2011 is even better.
This year, I hope to showcase some product offerings. For her son's senior photos, Mrs. S chose to have an 11×14″ mat crafted to be framed. It couldn't be just any 11×14″ mat though-it needed to match her older son's senior photos from 2003.
Luckily, we were able to track down something really similar, so now both of the S sons can be showcased side-by-side on the wall.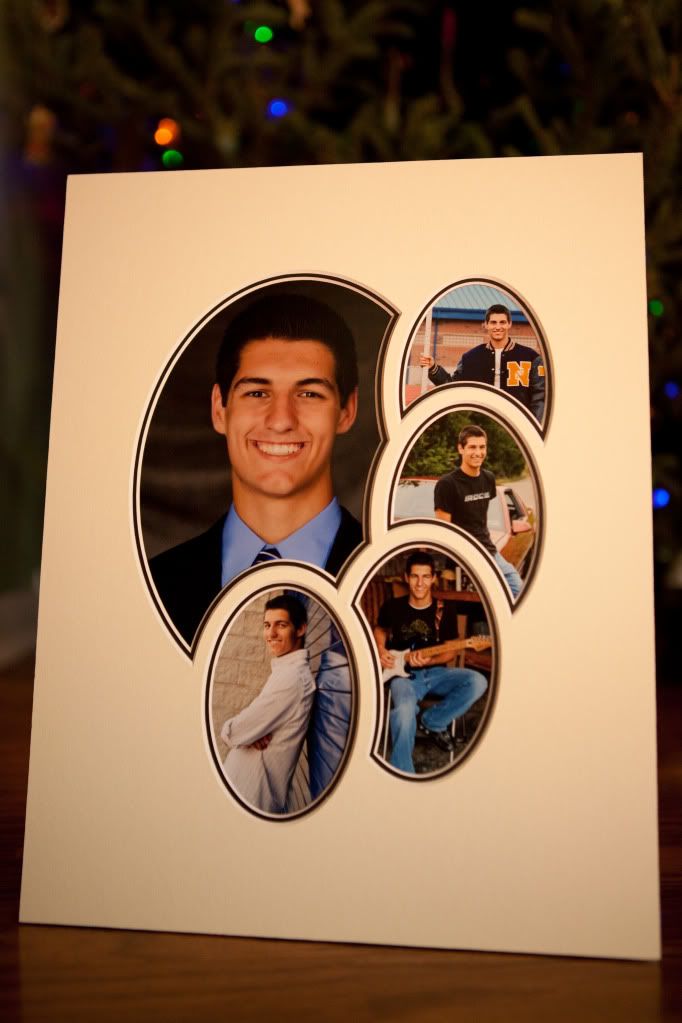 If there's a product you are looking for, let me know and I'll do my best to get it for you. Customer satisfaction is my number one priority. I want you to LOVE your images and showcase them in a way you love as well.
I wish you all a wonderful 2011!
---