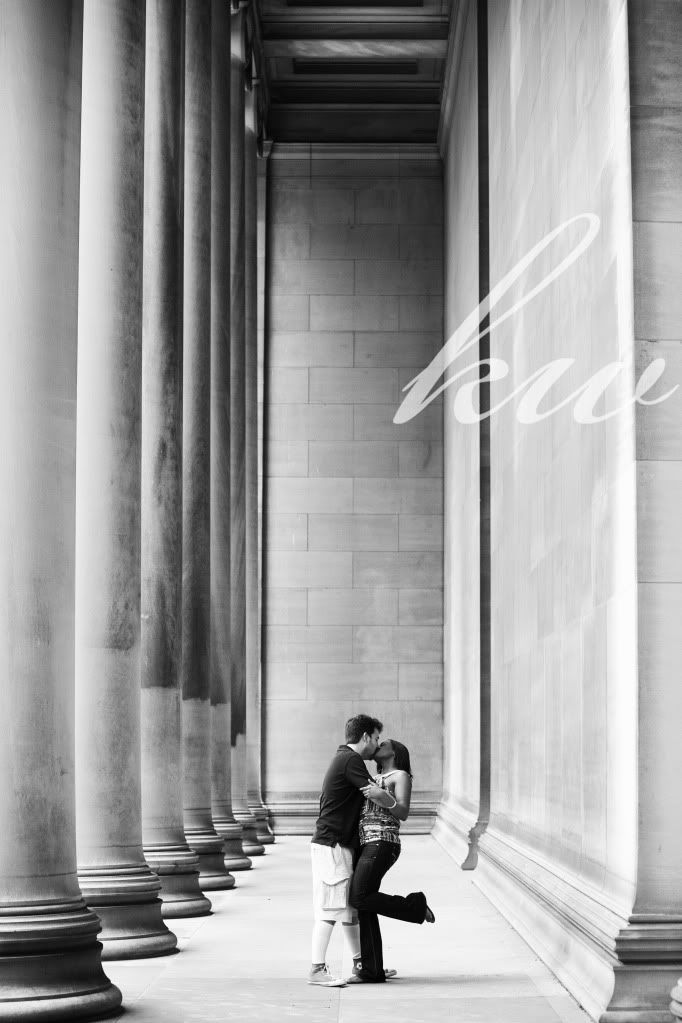 Most of my couples come from referrals, which is great, since I already know we will have a connection. But Phillip and Shayla found me through the internet, and we'd all only talked online. So I was a little nervous as I prepared for their engagement session!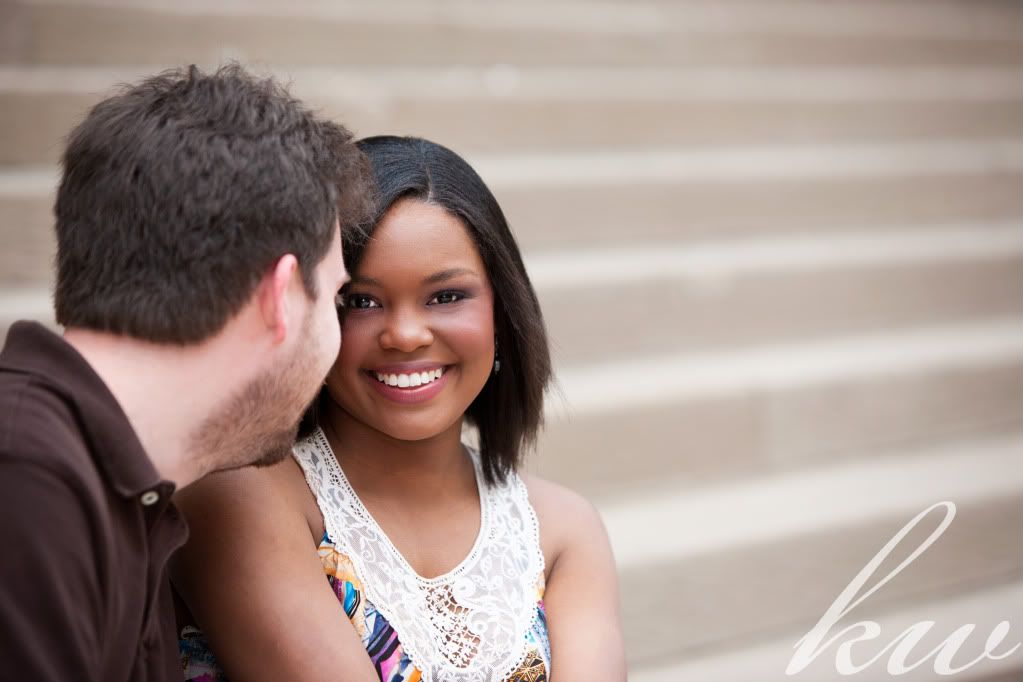 I highly advocate doing an engagement session, since it really helps you get to know your photographer. It also allows you to get comfortable in front of the camera. You learn your best angles. And you find poses you love (and poses you can tell the photographer to avoid on your wedding day). Another great plus to engagement sessions is getting to see how great your partner looks in the images. There is always an image where you look at your husband or wife-to-be and think "Wow, he really looks cute from that angle" or "I love her eyes in this photo."
I met up with Phillip and Shayla at the Mellon Institute. I love the light here, and it also provided some cover from the rain, since the weather had been quite stormy in Pittsburgh. Overcast is the best light sometimes, and I miss those shooting conditions already down here in sunny Florida! Since Mellon Institute is practically an institution for portraits in Pittsburgh, I like to challenge myself to use it differently than I've done in the past and use different angles and poses than other photographers.
Phillip and Shayla met online. I loved hearing them tell their story-Phillip started it and Shayla jumped in to finish. Shayla had tried out a dating site a few times previously without meeting "the one." So she decided that this time around would be her last attempt with it. Lucky for her, Phillip was just signing up. It was his first Match.com date and her last…and it was their last first date ever.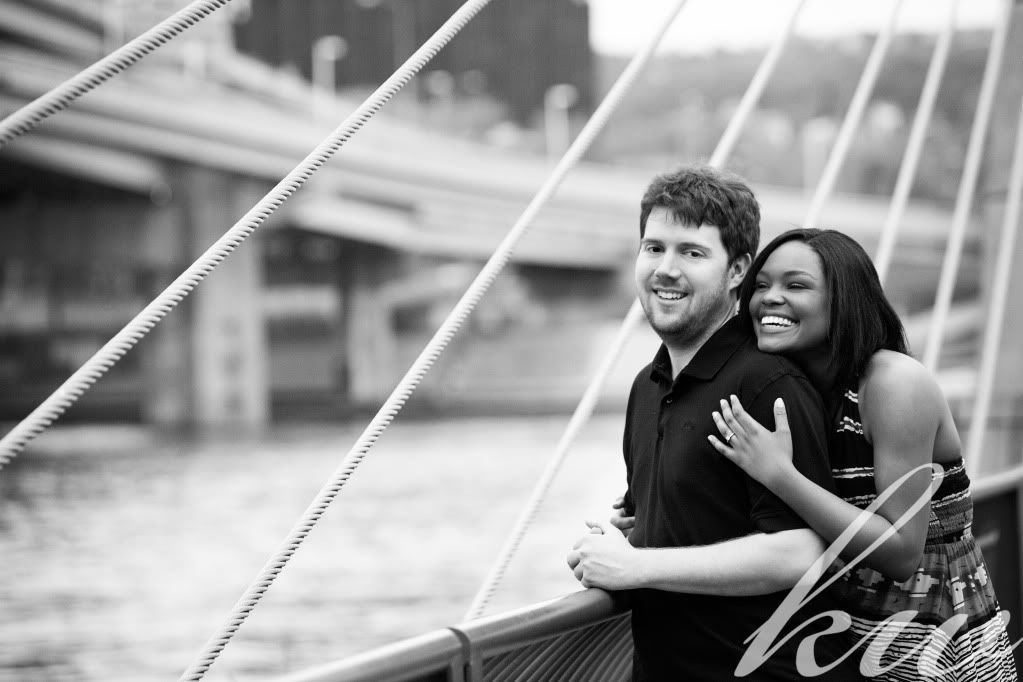 It turns out, Shayla actually attended college with one of my 2010 brides, Amy-it's a small world! After college, Shayla also received training in working in a vet's office and currently cares for the animals there. Phillip works for a local university.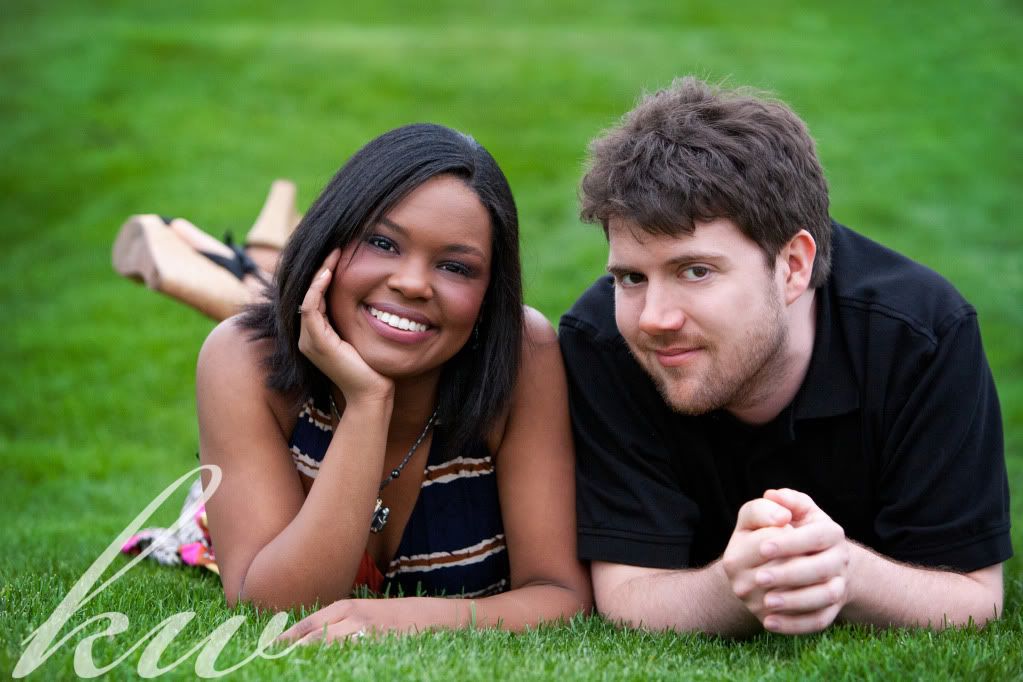 They're currently dealing with a little bit of a long-distance relationship, so I know they are eager for their August ceremony and reception in the South Hills to be able to spend more time together and not have to travel back and forth so much!
We had so much fun chitchatting and getting images that I accidentally kept us out way past the end of our session time-oops, and it was on a school/work night too. Sometimes, when you have a couple that is really sweet and fun, it is hard not to get carried away with just getting "one more shot!"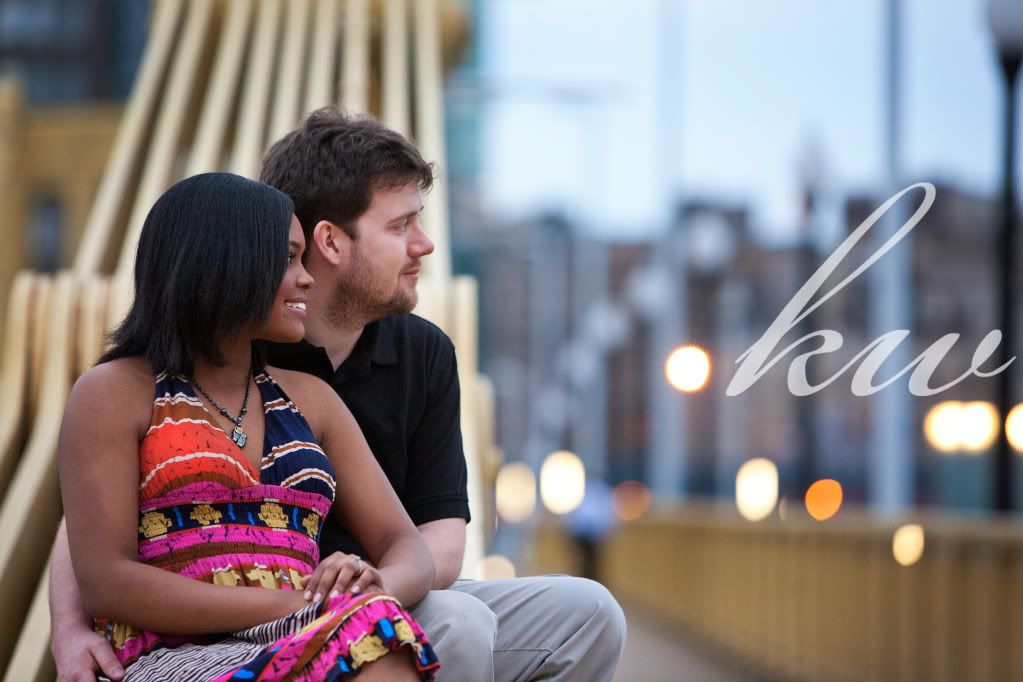 I can't wait for your summertime wedding-I'm so excited! It was SO, SO good to meet you two! Congrats on your engagement!
---
Kim and Mike met through Kim's sister. There *may* have been some karaoke involved, I hear. 🙂
They share a love of music, as Mike is in a band and Kim still enjoys honing her craft, as she's been singing since she was in high school. I knew Kim would rock this session out with different emotions and a wide range of looks since she always had a great stage presence during her high school and college acting days.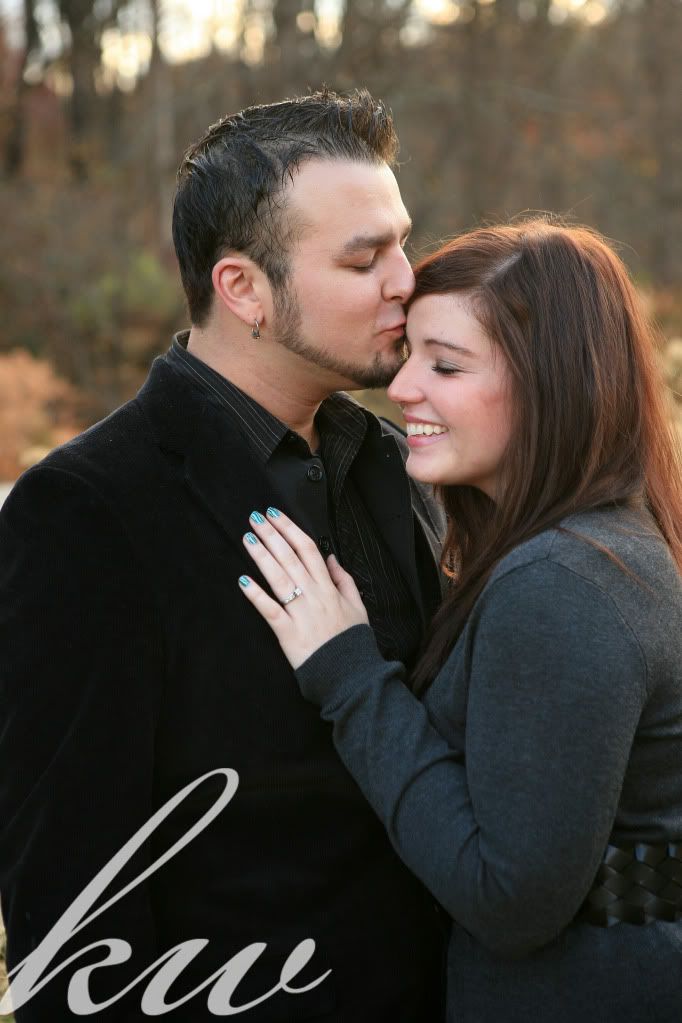 Photography has allowed me to reconnect with so many good friends. Years ago, way back in 2001, Kim was one of my earliest models for photography. I remember I posed her holding up a rose, and it was truly cringe-worthy on my part. I hope she won't be cringing at my work now. I've luckily come a long way since my first Kodak 35mm when we were HS juniors, but I still have a long way to go.
Kim mentioned that she wanted to do something maybe music related, or maybe something in a field, and of course, we wanted to incorporate their guitars and Mike's truck. I no longer live in the Pittsburgh suburb where we all grew up (always home in my heart), so I drove out scouting. And I was amazed to find an overgrown area between a car wash and an auto body shop. I called the owner of the lot and, in true Pittsburgh neighborly fashion, he agreed to let me use it.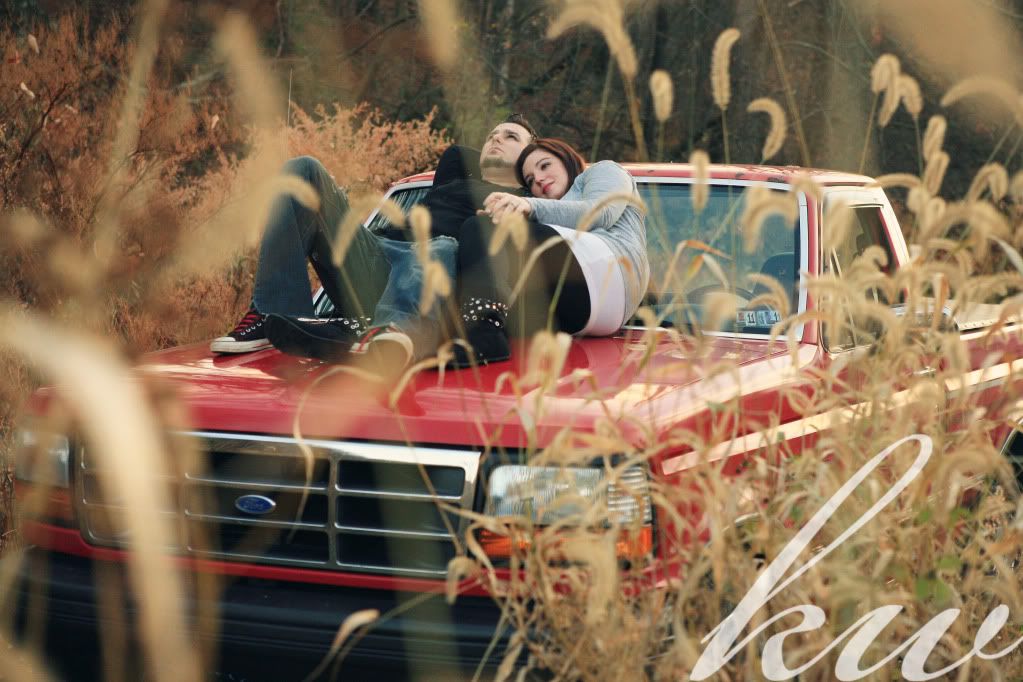 I think Mike was skeptical as I directed him to just drive the truck in, mowing down anything in the way. But he was a good sport and went along with our crazy idea.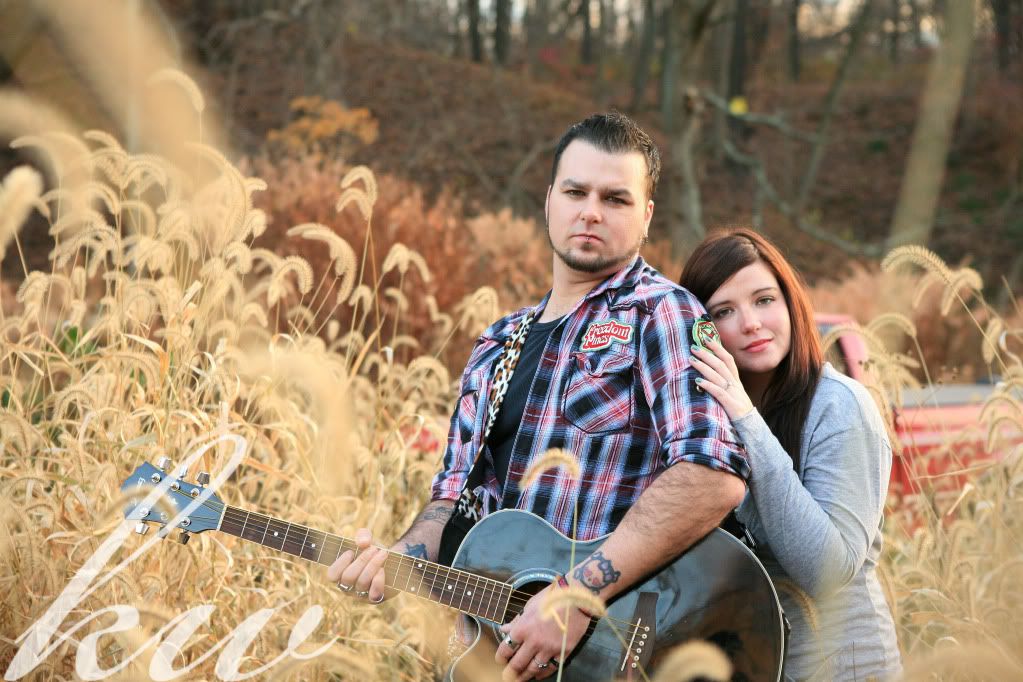 Kim and I used to drive past this lot all the time in her first car, a light blue temperamental Ford Taurus, ten years ago, sometimes speeding to make it home before our 11pm curfews. And as I checked my settings and she changed outfits hidden from the road, I asked "You don't still have the Taurus, do you?"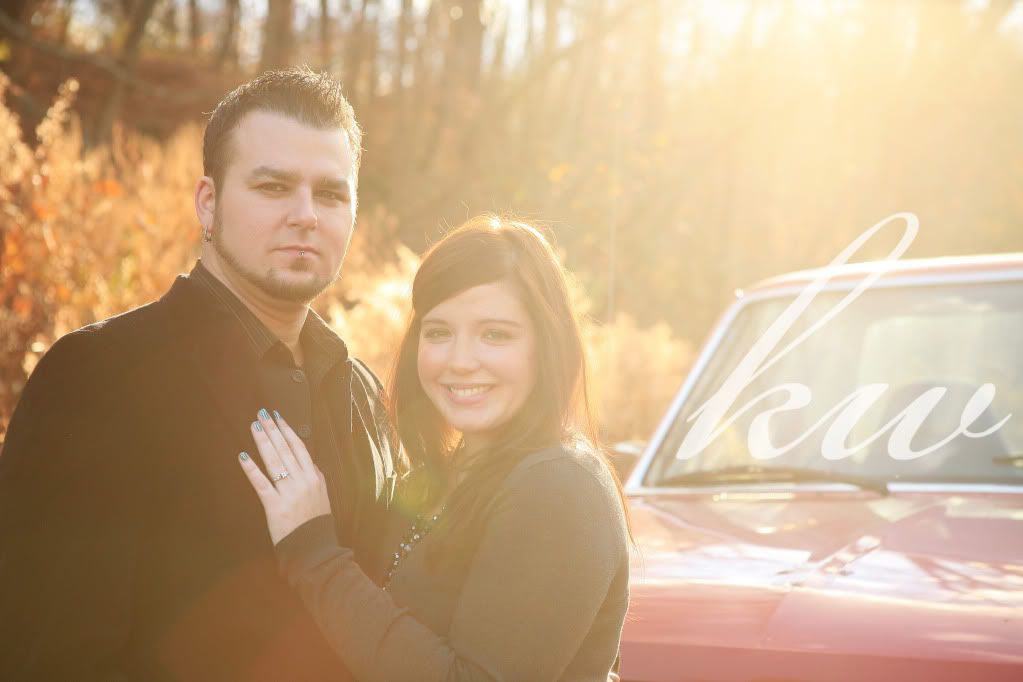 She sadly told me she didn't. She upgraded, being a college graduate and working adult now. 🙂
The night was cold, and we finished up in the field and headed towards a second location. We were in Mike's neighborhood now. The light started to fade, but I was determined to use this weather-stained wall. It is the back of an old bowling alley, and the way the grass grew unevenly, you could still see where the lanes had been years ago.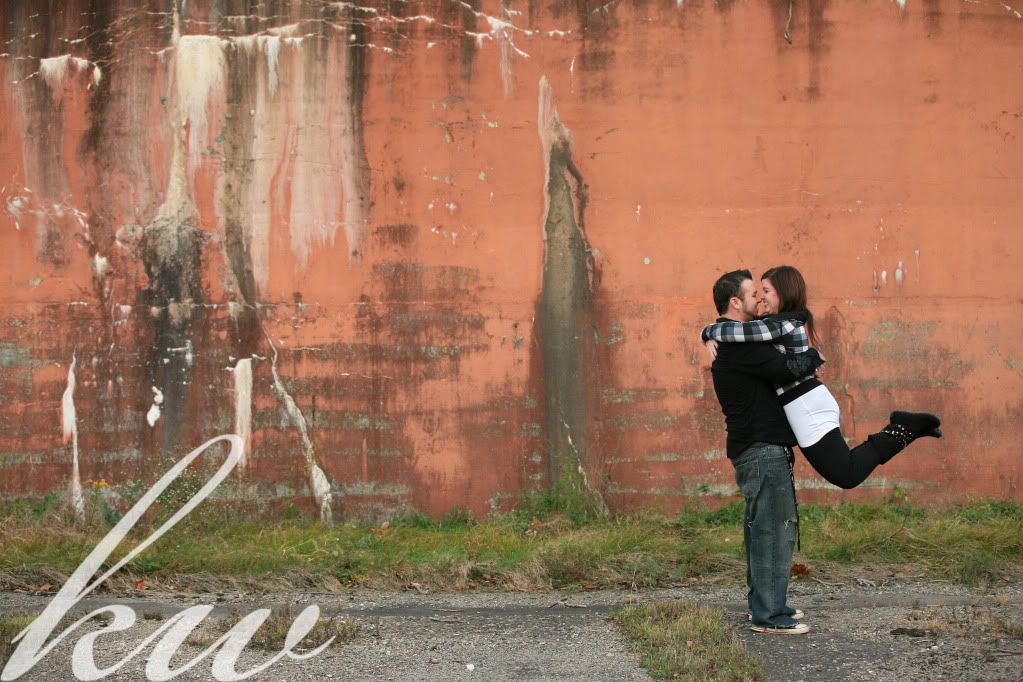 And as Mike picked Kim up for the final shot, they radiated happiness and young love. I'm so happy you two found each other! 2012 will be wonderful year for your wedding! I wish you all the best! 🙂
---
They grew up on opposite sides of Pittsburgh. The possibility for a meeting was there, and they were already destined to be together, but for over twenty years, their paths never crossed.
Ryan was on one side of the city, while Ashley was growing up in my neck of the woods.
We became fast friends. While Ryan was playing baseball and doing other boy things, Ashley (among many other activities) agreed to act as my very first model for my photography.
The summer when we were sixteen was the summer that I started to get an interest in photography. I wanted to do a little shoot. I had a Kodak 35mm camera purchased from Walmart for about $30, two prop hats from my mom's closet, three willing friends, and absolutely NO clue what I was doing. Like every photographer, I sometimes still feel like I have no clue what I'm doing, but I know so, so, so much more than I did in July 2001.
For example, I always shot with film (yes, we only had film cameras back then, believe it or not) that was ISO 800. Why? Because the package advertised that it was good for "fast action." I wasn't shooting NFL football games- I was shooting simple snapshots of friends, so I have no clue why I would always get 800 speed film!
But Ashley and two other friends (Kaitlin and Kimmy J, if you are reading this, do you remember this day?) came with me one summer evening. We went to a local park by my parents' house and did some silly poses.
I'm embarrassed to show my work from way back then, but I scanned my capture of Ashley from that day: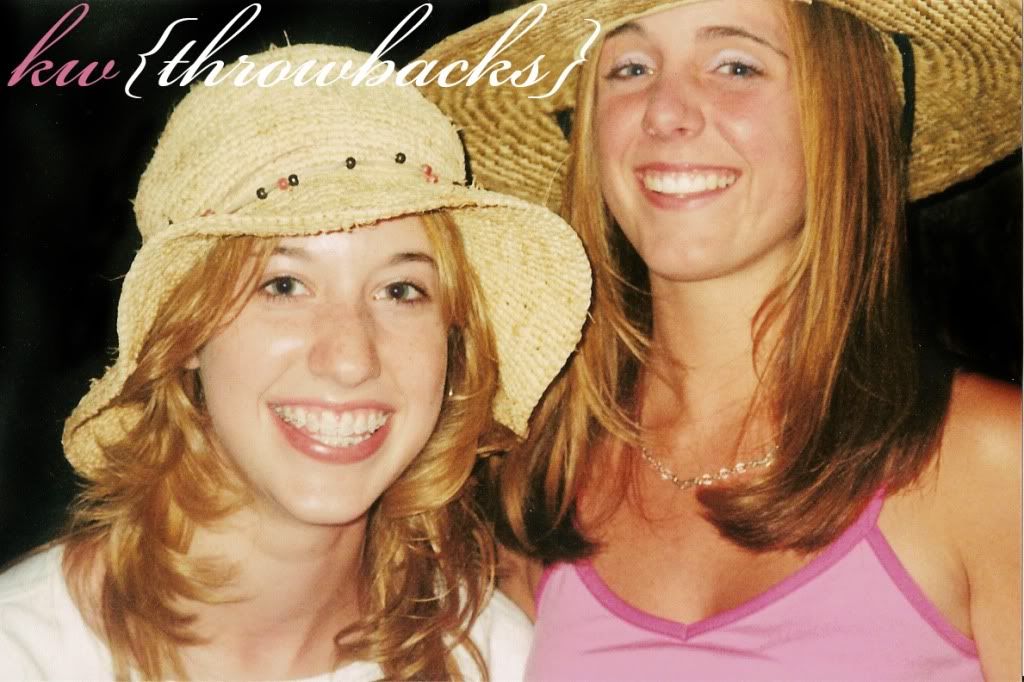 I know I was terrible. But Ashley supported my silly idea back when we were just kids. And I know she will support all of Ryan's dreams through their years together, because that's the kind of person she is, a dreamer who envisions what can be.
Ashley moved on from being my photography model. It was understandably a one-time thing! She went off to college, graduated, and started working. She met Ryan there. It would be her last first date.
I knew I would soon be saying goodbye to "single girl Ash" after I first met Ryan myself. He was it for her. We all felt it. We all knew.
He is just such a nice guy, so genuine, a perfect gentleman, and funny.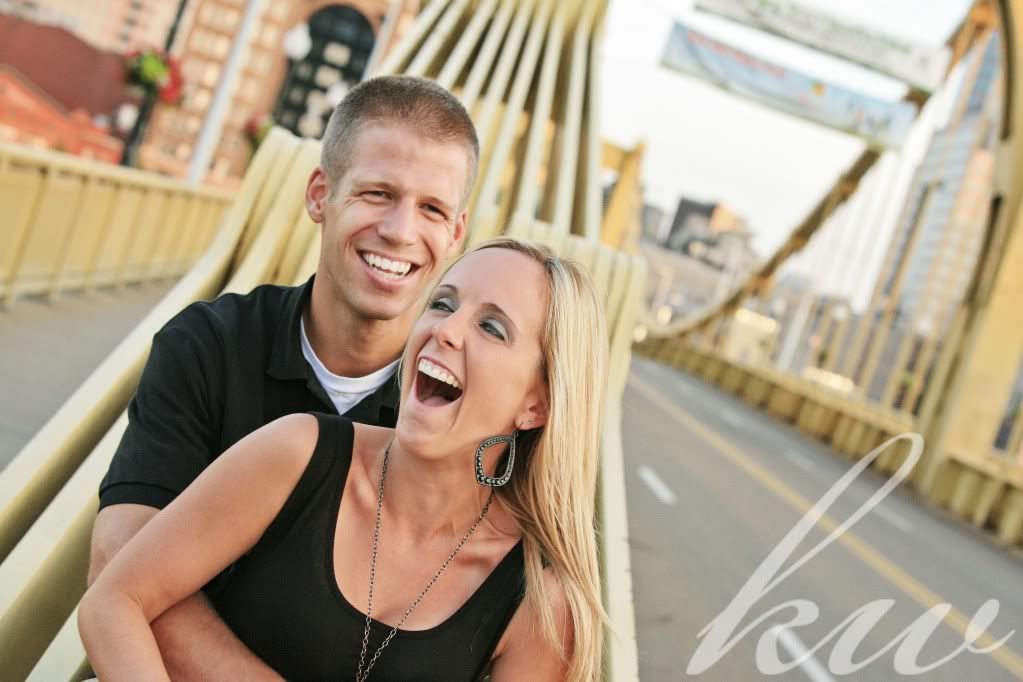 Over time, they got together.
They got serious.
He got a house.
She got a guinea pig.
They got a dog.
Then…he got a ring.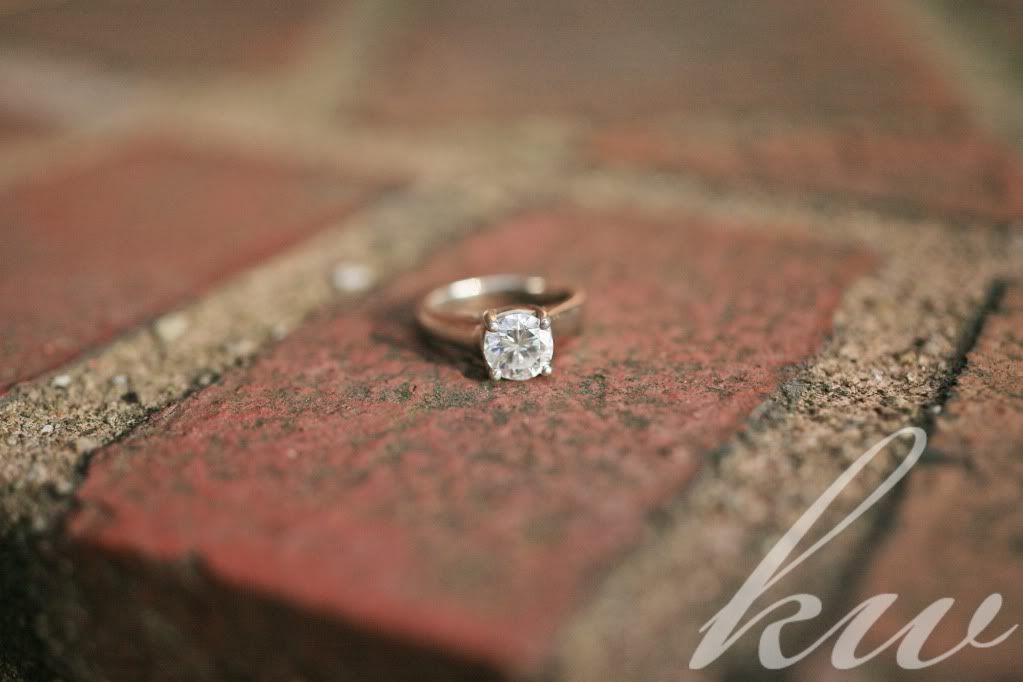 He got down on one knee in their kitchen.
She got to say yes.
They got engaged.
And in that moment, they both got everything they ever wanted.
Two weeks ago, we started out at their home and traveled to Pittsburgh for some engagement photos. As we wound into town through Oakland, Ashley was reminiscing in the car. She stopped her story about some funny/wild antics at one point and said to both Ryan and I, a little sheepishly, "I'm SO different than I was back then. It's like I'm not even the same person. I've changed so much."
In the backseat, I looked out the window and thought about that statement. I've always loved her for who she is. I absolutely adore the woman that she's become. That little girl grew up, her experiences shaped her, and she fell in love with a super great guy.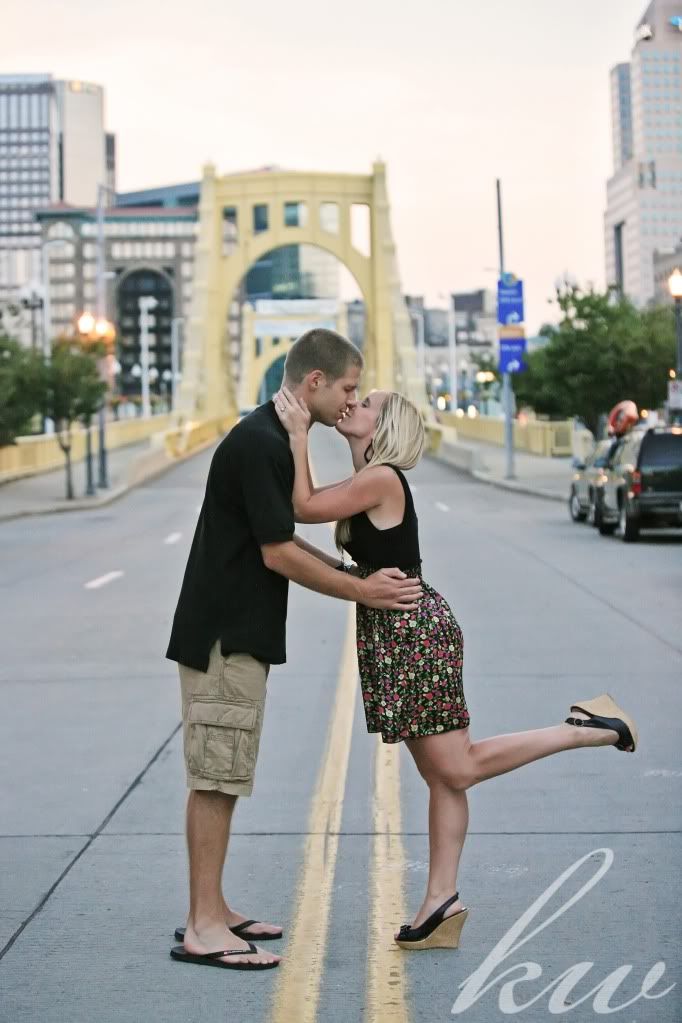 You two are perfect for each other! 🙂 I am so overjoyed that you found each other! Can't wait until the I Do's!
---