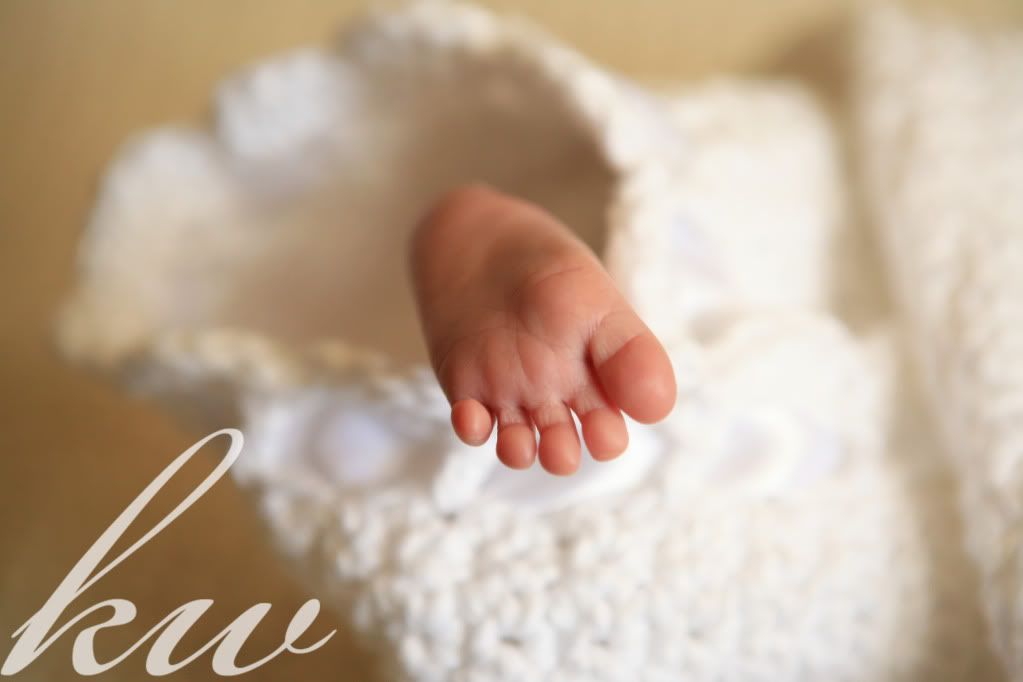 This little one is my second cousin and she is so darn cute!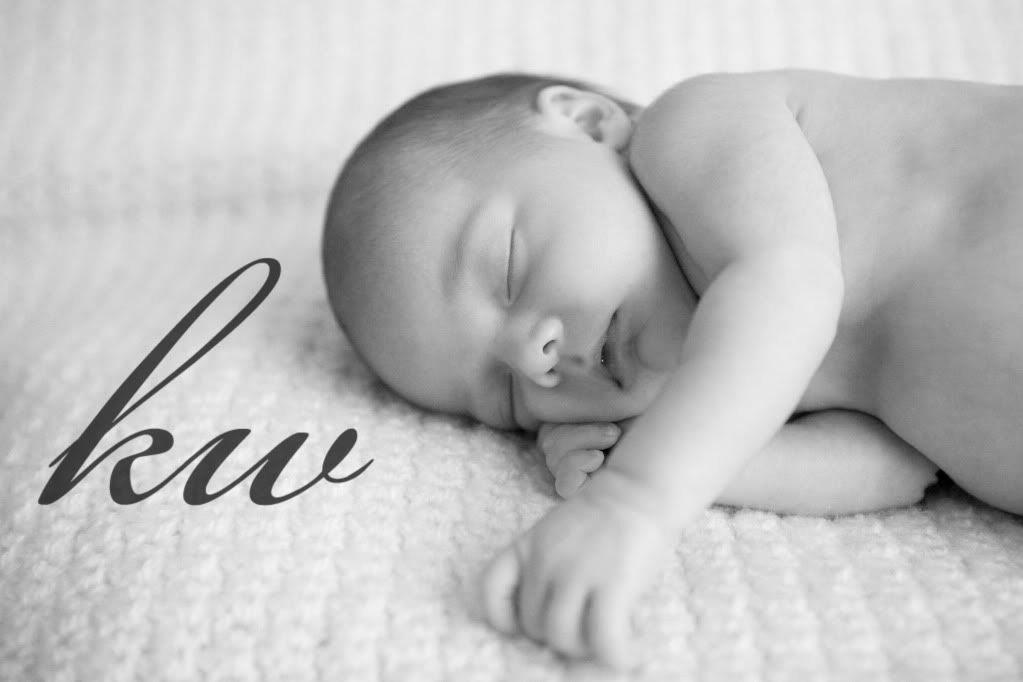 As long as I can remember, my cousin Hilary has always been very motherly. I even remember one summer when I was about seven, so we're going back like twenty years here, she played house with us younger kids and we had real food that she prepared…I think it was cereal? Anyway, that was a big deal to have real food while playing and my cousin made a great pretend mom.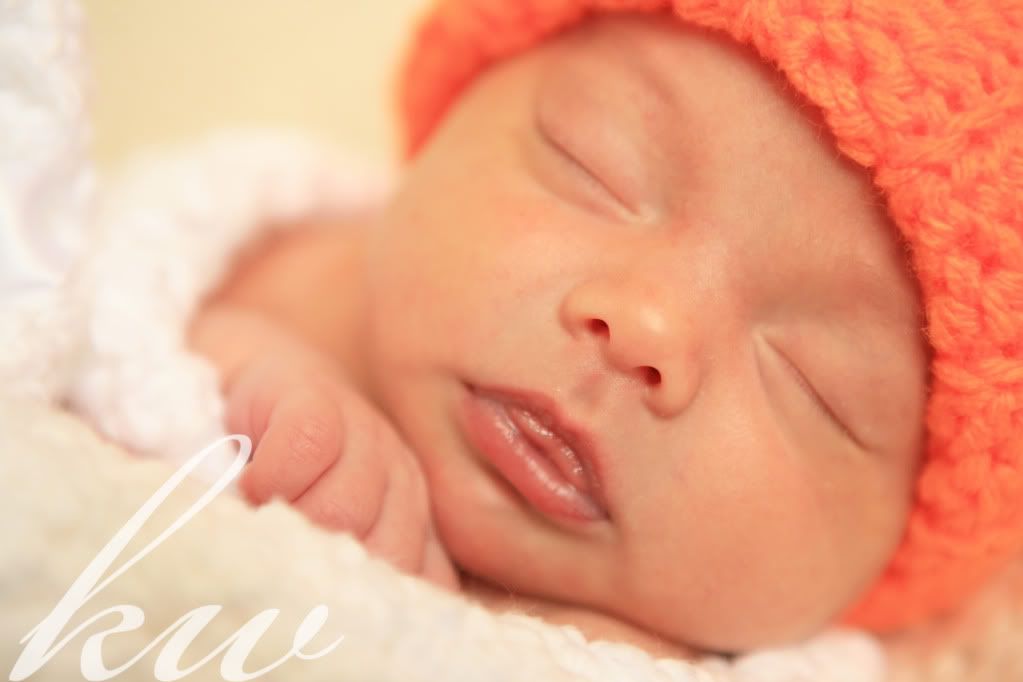 And now, she's a real life mom. And I can tell she's very, very good at it. We talked while posing her new little girl, S, about her easy pregnancy, delivery, and newborn. Some woman are just born to do this, motherhood is truly their calling. And it is amazing and wonderful to grow up with a little girl and then watch her become an awesome mother to her little girl.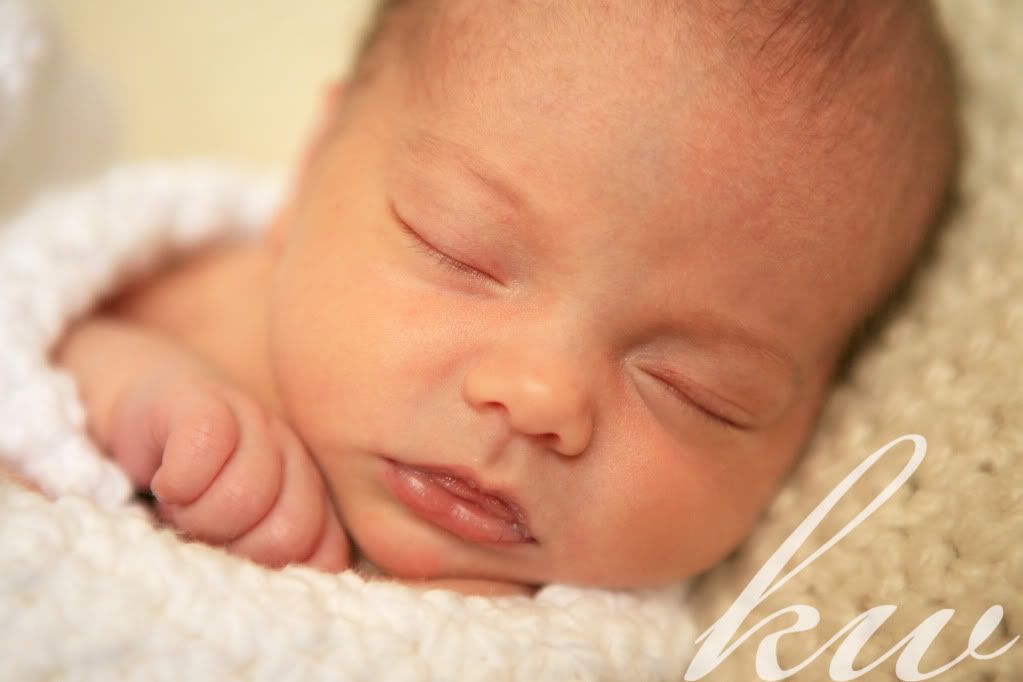 I love this Shrek hat that her Aunt Coleen made! (Photographer friends and blog readers, Coleen has a business of her own and can make all kinds of knit hats for your needs, so check her out: Fare Feathers)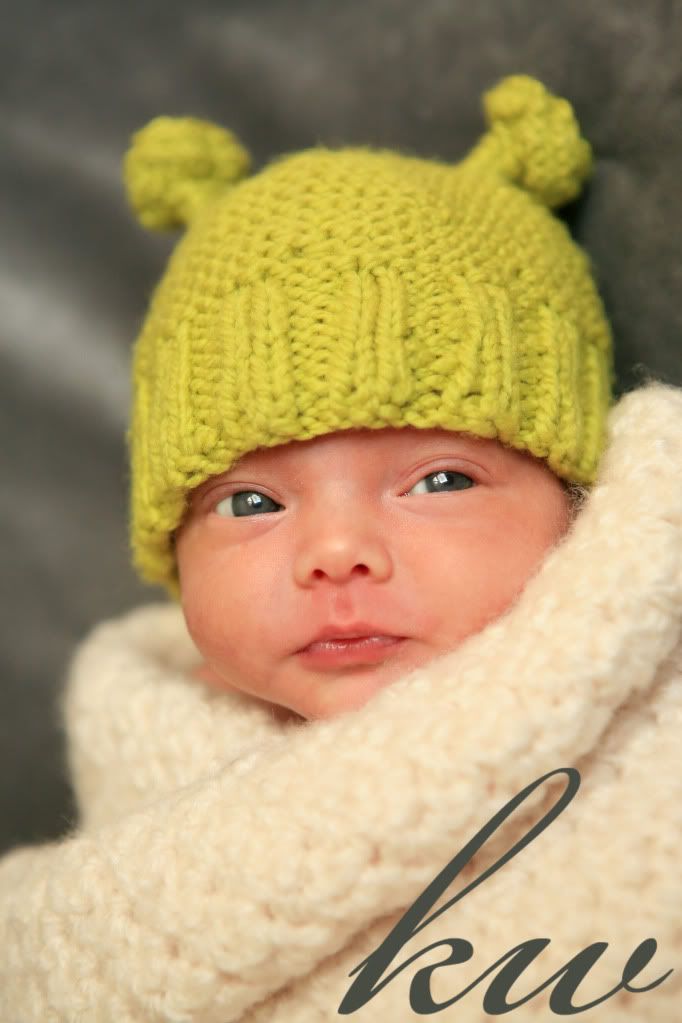 Samera was fourteen days when we photographed her due to my travel schedule, which is right at the edge for newborn photography, since the babies start to become more active and less sleepy. But S. was a great poser!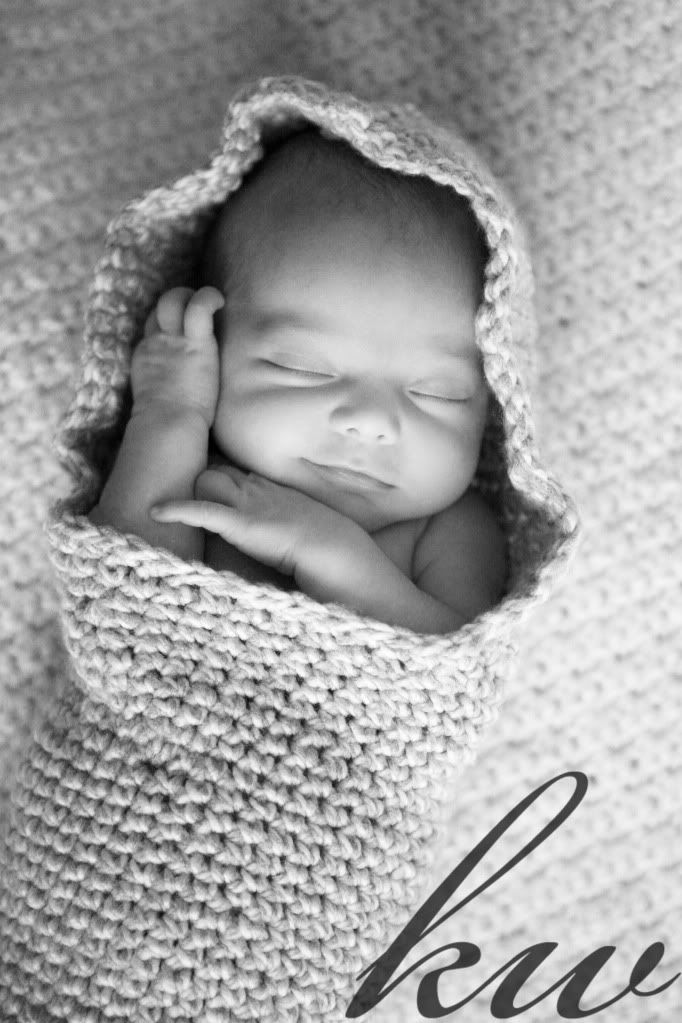 And she LOVED being swaddled. So adorable.
Hilary, enjoy this first holiday season with your little girl! 🙂 Thanks so much for letting me photograph her first days!
---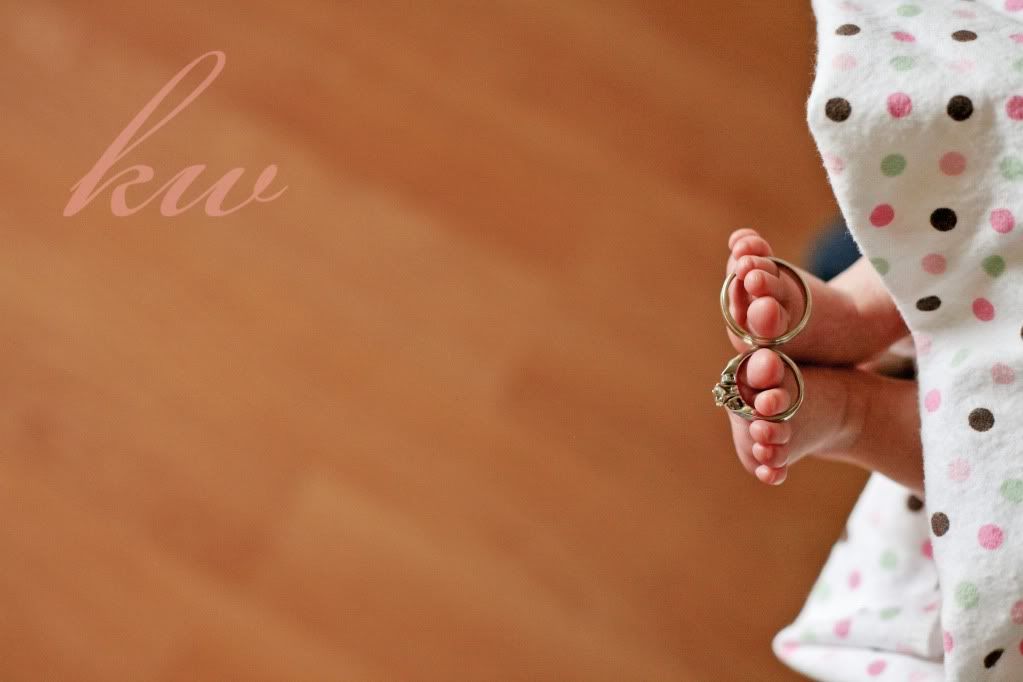 Momma-to-be Erin had her baby last month! 🙂 I blogged Erin's maternity session here!
Baby Stock, Mom, and Dad are doing great. Let me tell you, Erin and Bo do not seem like first-time parents at all. They definitely had everything under control!
Their daughter is just gorgeous. I love the fact that she opened her eyes for this shot.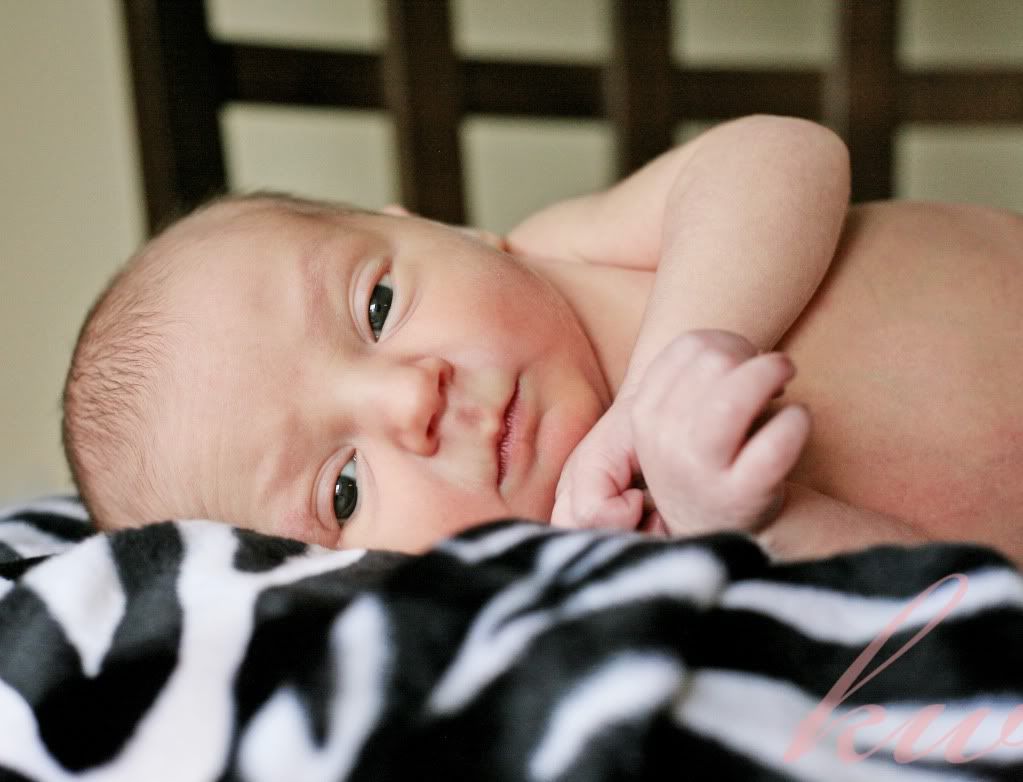 Erin actually suggested this pose below; I'm going to use her idea in the future for other shoots because I love it so much.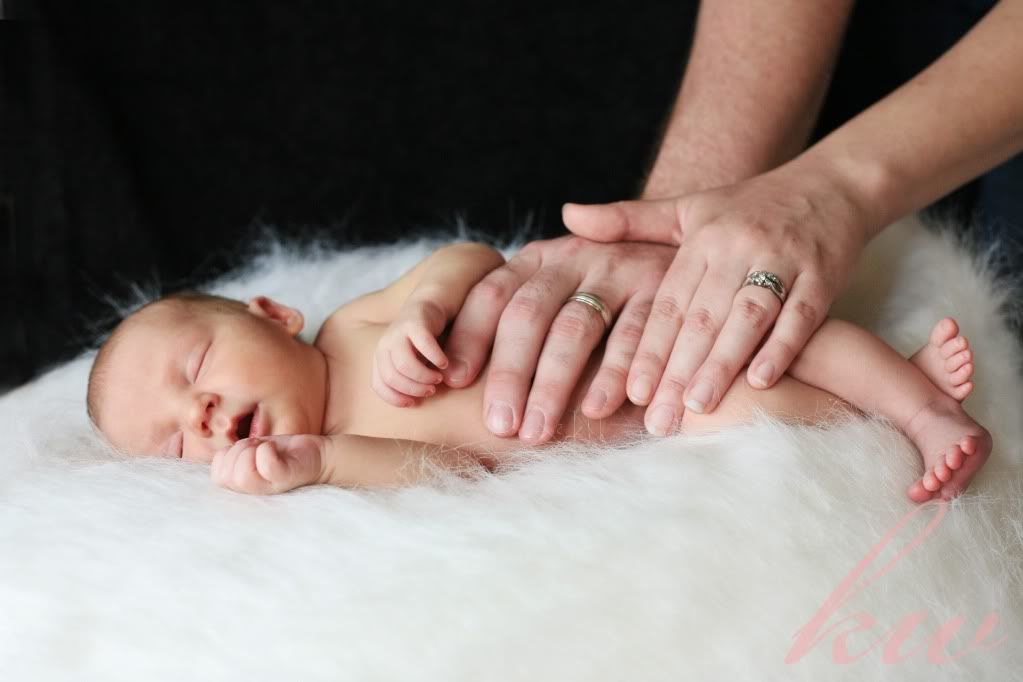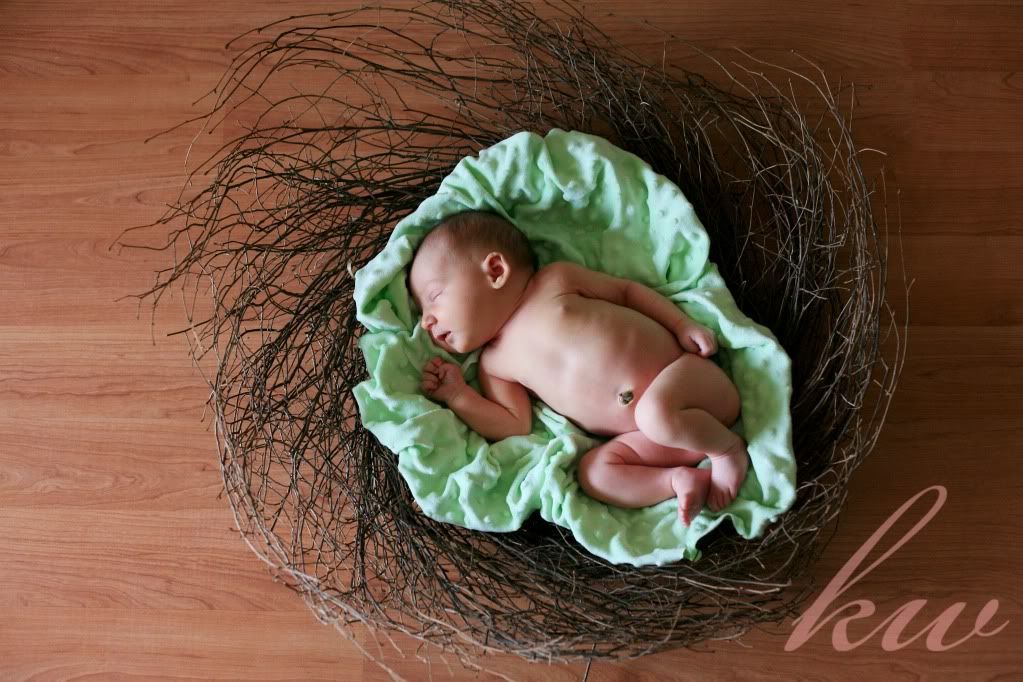 I know a lot of professionals use fake flooring for a set up like this above, but I wanted to point out that this is Erin and Bo's actual real floor. They put it in themselves and having a nice floor makes my job as a photographer easier! (But if your place doesn't have great floors, don't worry, we have a few tricks up our sleeve for that.)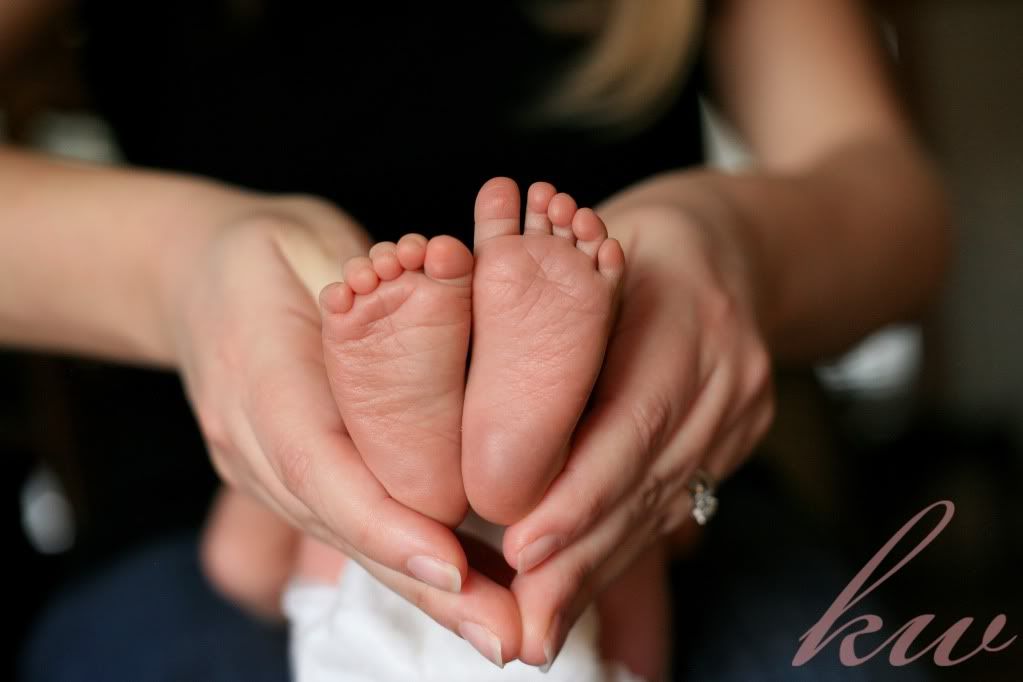 Baby Stock was just so sweet, how can you not smile when you see this photo?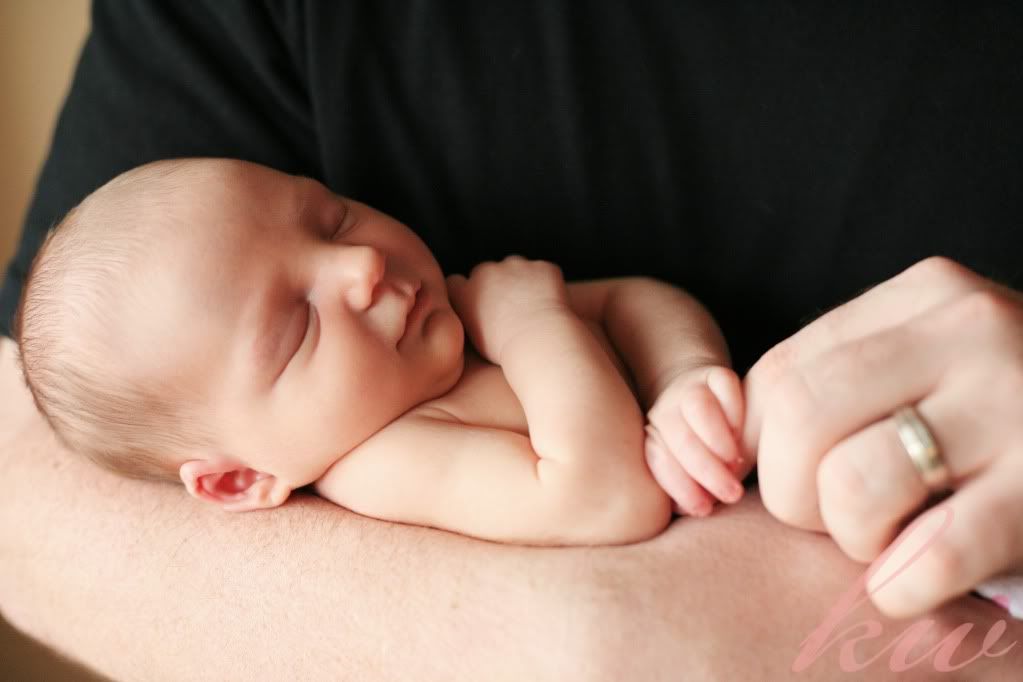 Thanks so much for having me over to document your little one's first few days! Babies are truly miracles and so precious.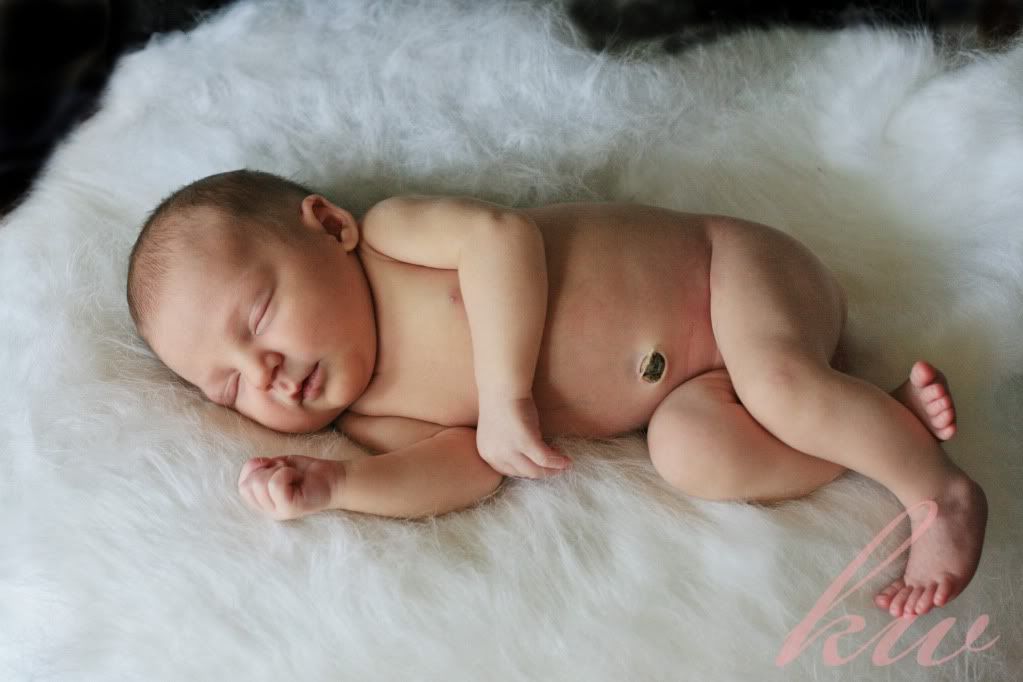 ---