Please enjoy more images from Krysten and Billy's big day at the Lake Mary Events Center. As always, music is used with permission and proper licensing.
---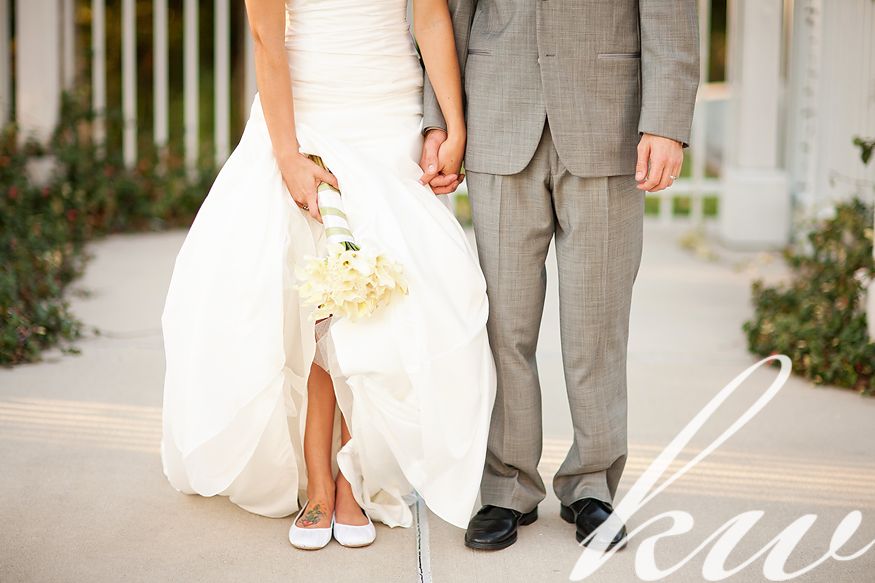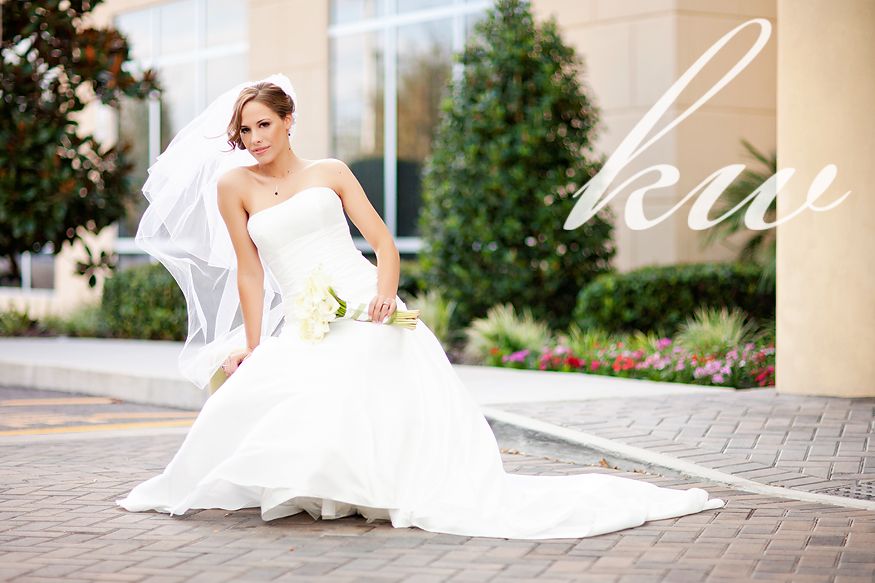 It was mid-November, Thanksgiving was just around the corner. I was standing outside a hair salon in Orlando, right next to the restaurant where Krysten and Billy first met. I opened up the invitation to photograph it, and a little slip of paper tumbled out. On it was a typed message from Billy to all of his guests, apologizing for the last minute date change.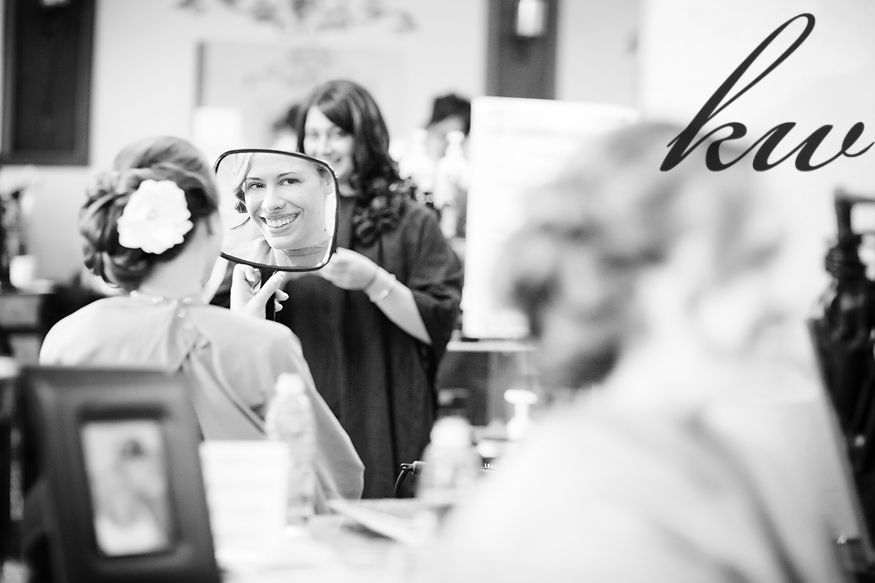 They were moving their date up, not back. "I have decided to enlist in the Air Force and would like to be married beforehand," he wrote. "I trust that it is going to give us the strong foundation to start our lives together."
I thought about how rare it is for a young man to make such mature decisions. Billy is truly a stand-up guy.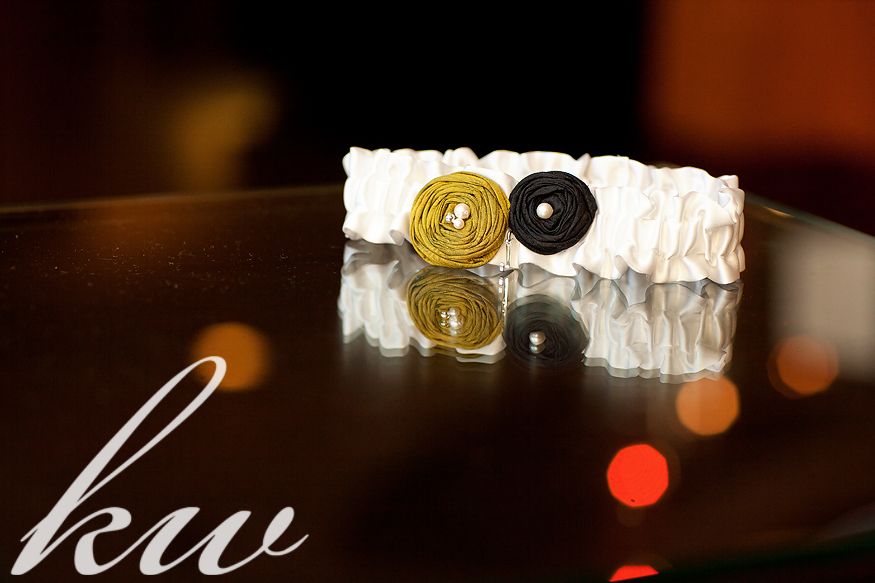 Krysten contacted me just about a month before her wedding, which is short notice in the world of weddings, as I have brides that book over a year out. But there had been a date change, a change of plans, and she was starting at square one. I instantly knew we'd be a good fit, besides the fact that she has an AWESOME name. 😉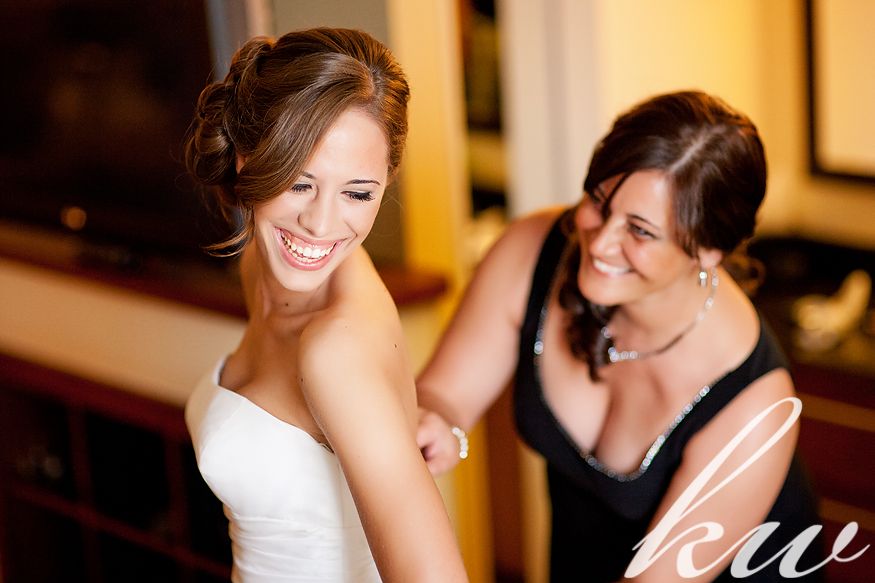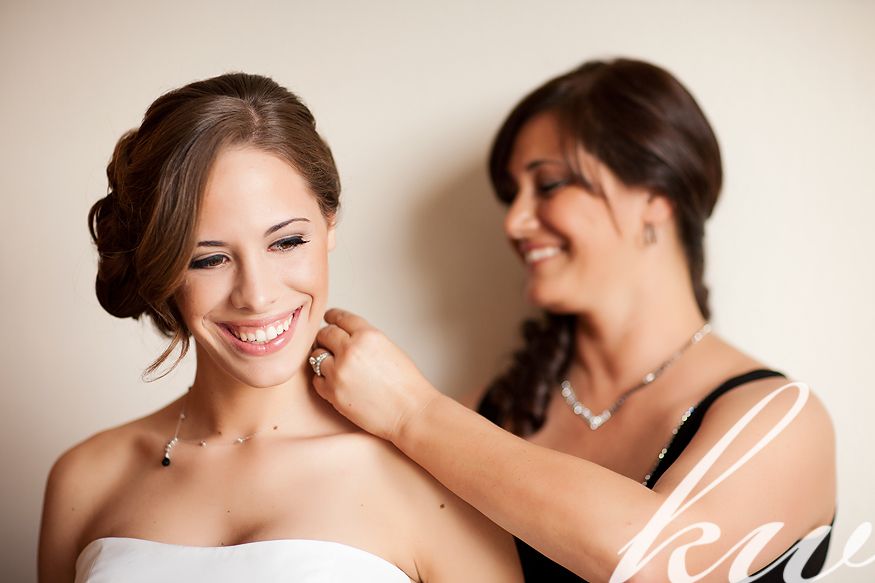 Krysten is a student in education and is also in the wedding industry as an employee of a catering company, while Billy is also in the service industry and enlisting in the Air Force. A few years ago, Krysten started working her first job at a brand new restaurant in town-Outback Steakhouse. Billy happened to be working there too, and they built their life together from there.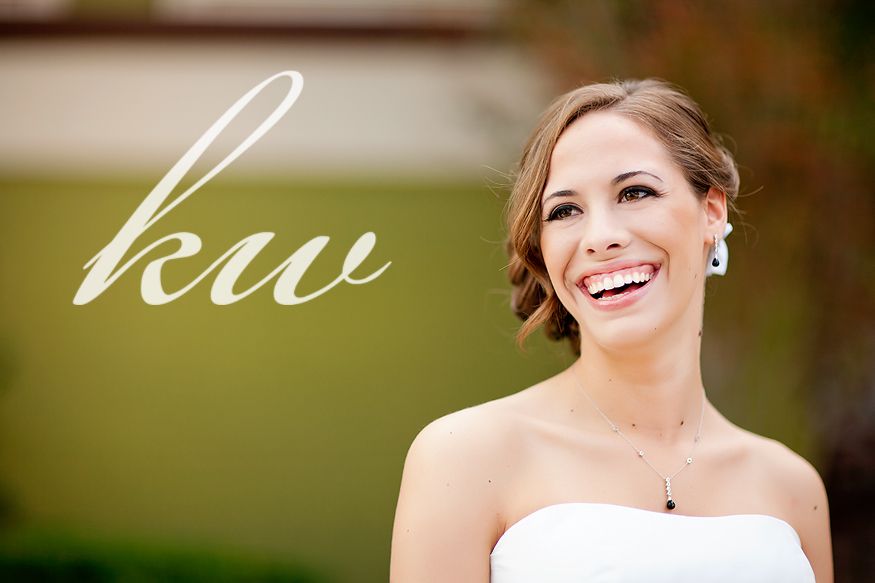 Hair and Makeup Styling: ESBI II
Venue: Lake Mary Events Center
Catering: Arthur's Catering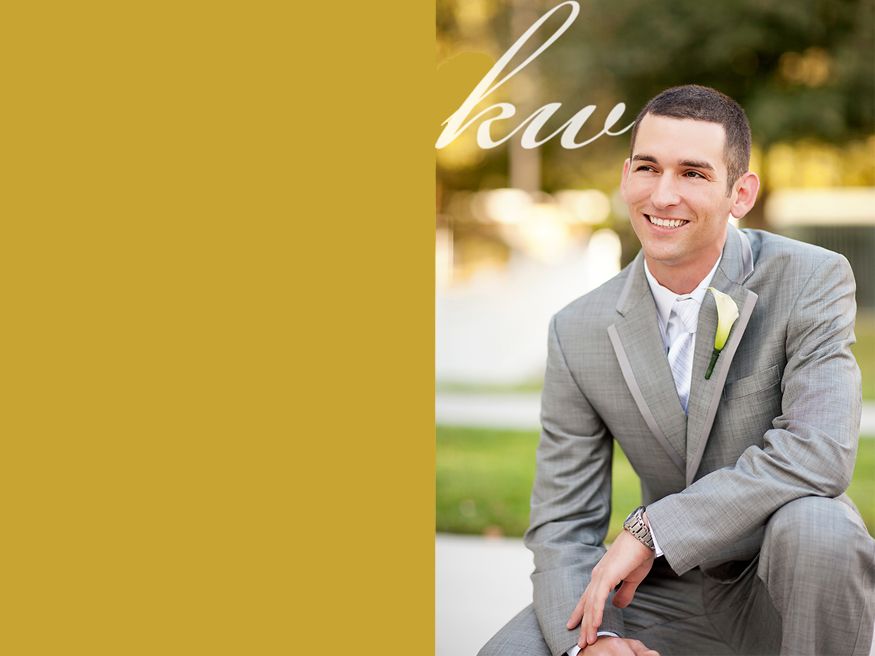 We did all of the standard bridal photos, and then Krysten asked if we could do a few more with some attitude. Absolutely! I love doing different looks for all my brides! The couple exchanged wedding day gifts-NY Giants cufflinks for Billy and an hourglass for Krysten.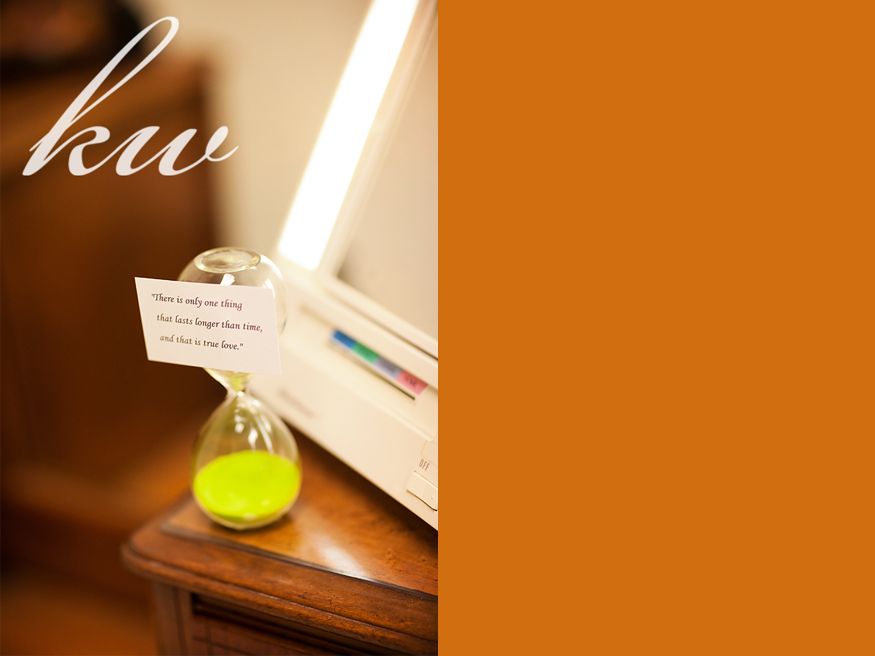 Krysten and Billy opted for a sunset ceremony, so they did a first look outside Lake Mary Events Center, and the light was just right for it.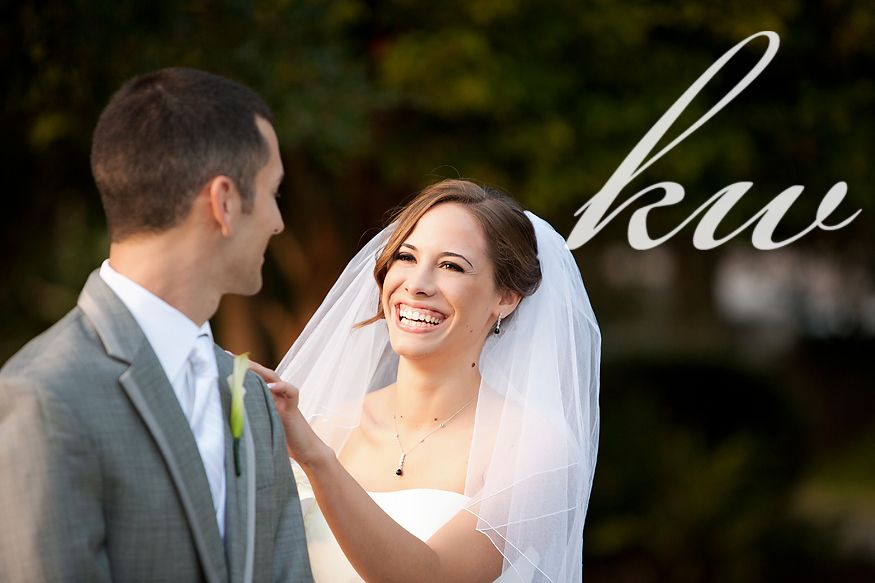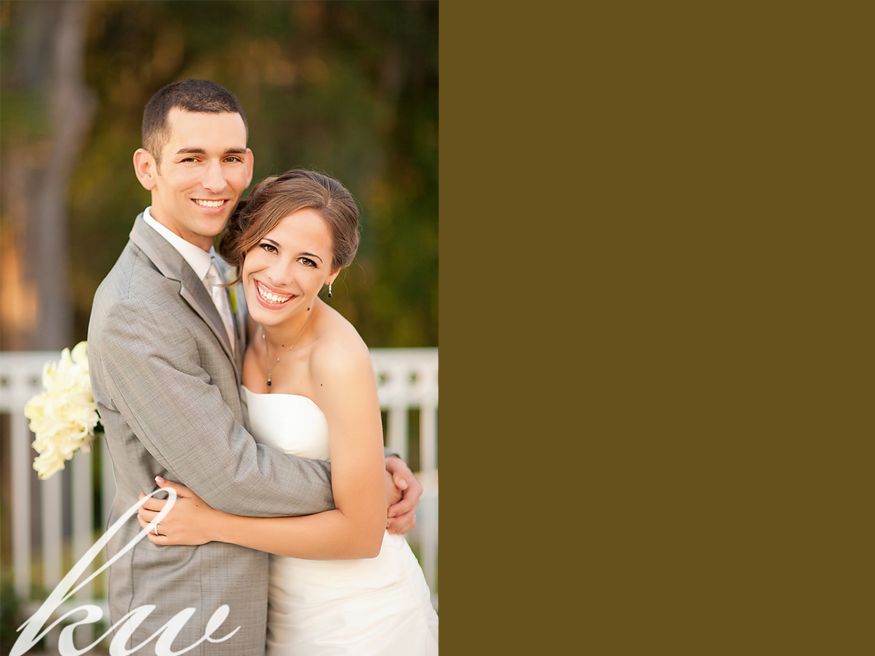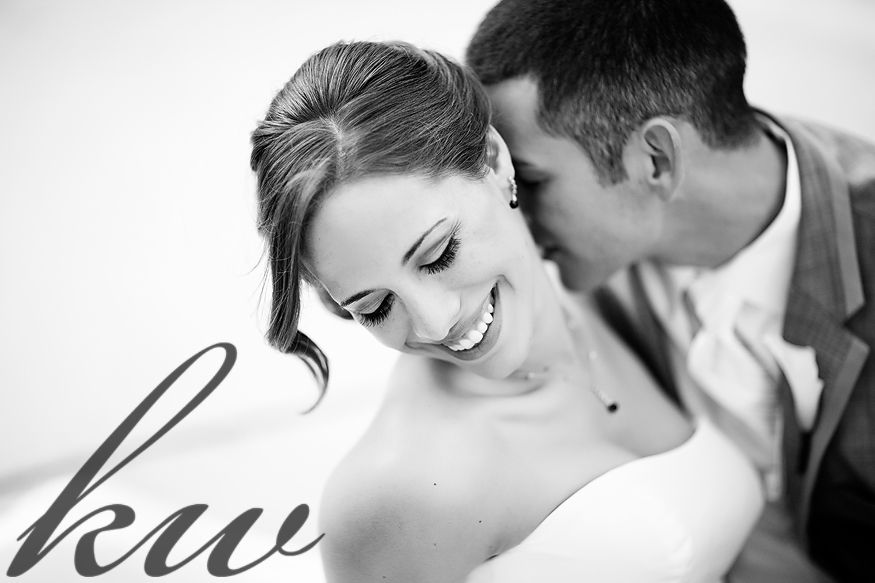 After the ceremony in the Rotunda, the reception was held in the Grand Ballroom. The evening was capped off with the last dance and a sparkler exit to a getaway car.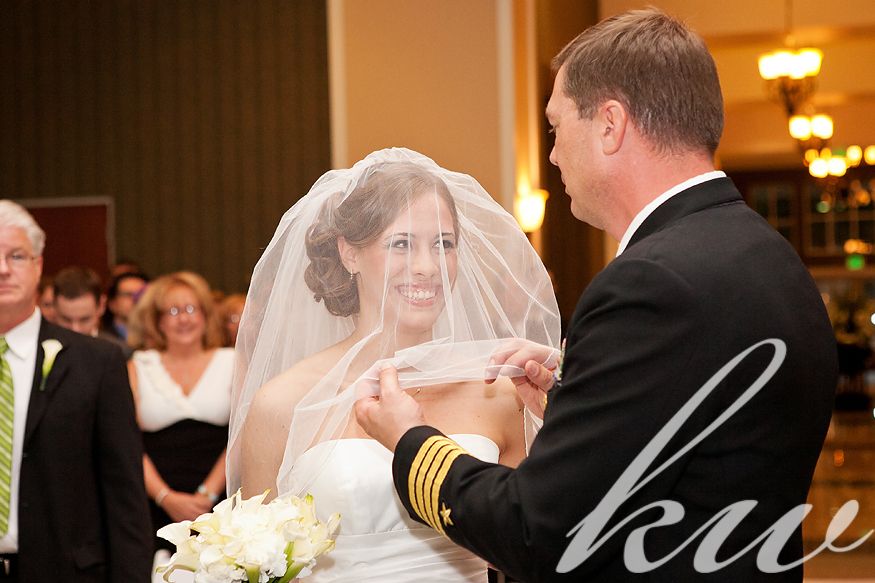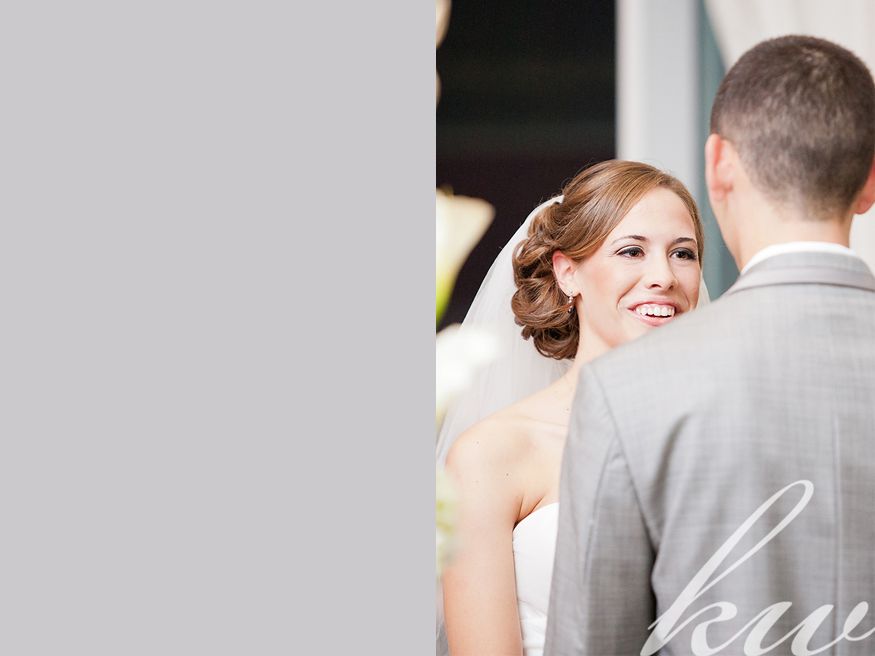 I hope you two had fun on your cruise and had a fabulous Thanksgiving! It was such a pleasure to work with you! 🙂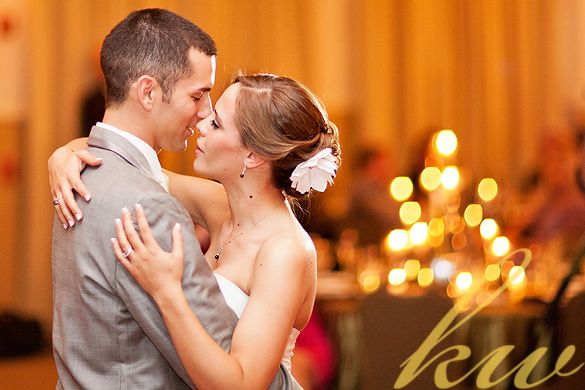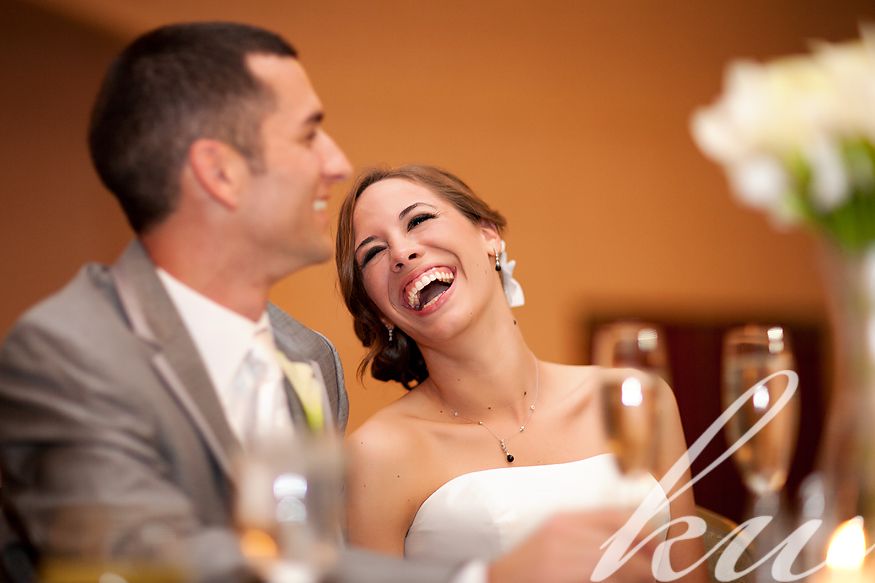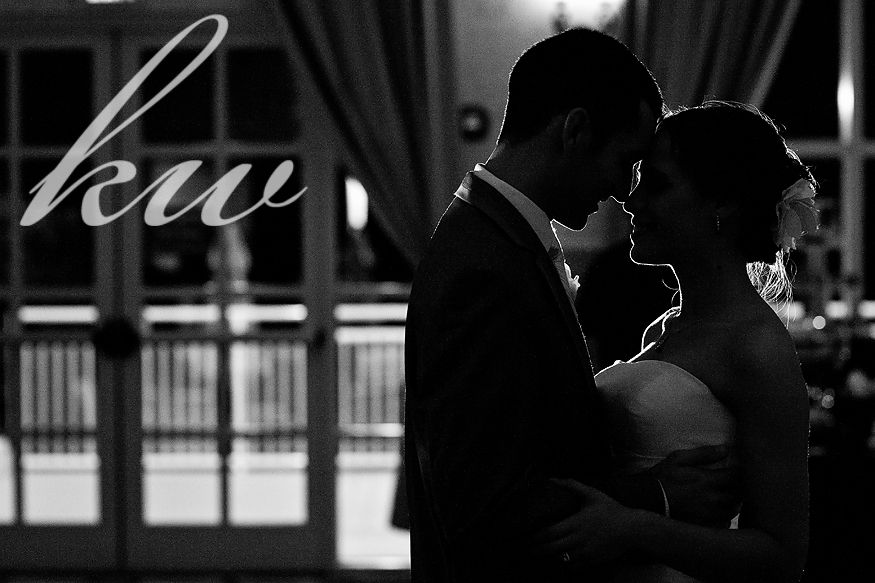 ---
Just a week ago, Lisa and Mark got hitched! I was eagerly awaiting Lisa's big day because I knew she had a lot of really cute, interesting details planned from our emails back and forth. And she certainly didn't disappoint! 🙂 There was SO much to photograph!
The shoes were gorgeous and my favorite pair thus far this year because of the glam factor.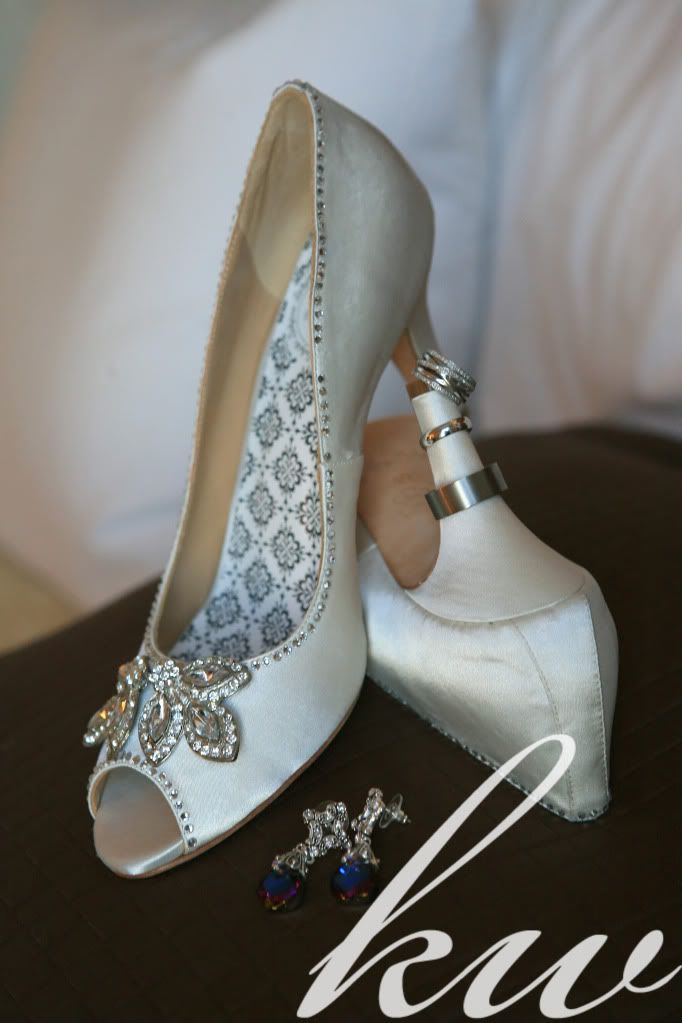 And all the vendors working this wedding were working really hard to make this event perfection. It was so great to meet all of you!
Coordination: An Affair to Remember
Ceremony and Reception Site: Lake Mary Events Center
Hotel: Hyatt Lake Mary
Catering: John Michael Events
Videographers: Jared Curtis and Seth Cohon with Visual Effects by Seth
DJ/Band: Beautiful Music by Shannon Caine
Florist: Peddles-Vicki McCullough
Officiants: Reverend Kevin Knox and Rabbi Robert Lofkowitz
Cake: Sweet! by Good Golly Miss Holly
Transportation: VIP Transportation
Hair/Makeup: Tiffany McKimmey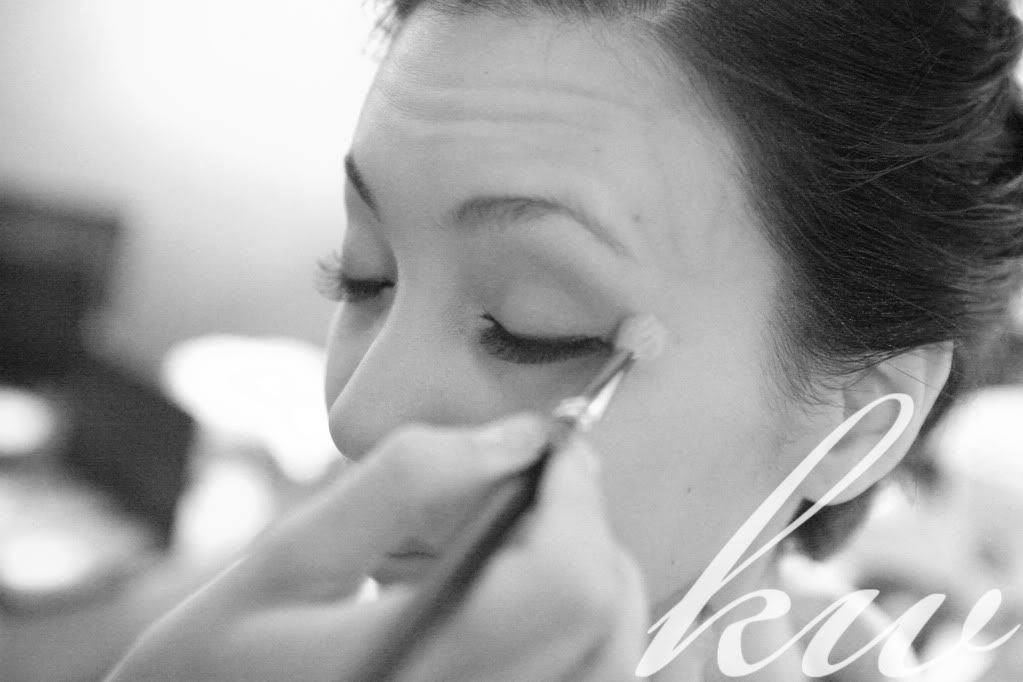 Lisa personalized her wedding with a lot of elements that were integral to themselves as a couple. For example, Lisa and Mark met each other in high school, but it wasn't until many years later that they started dating (more on that story further down!). So, Lisa folded up her ceremony programs the way we used to fold up notes in high school and displayed them in a vintage lunch box.
She had a tea ceremony during her ceremony to honor her Asian heritage, as well as a wine ceremony and the breaking of the glass to honor Mark's Jewish heritage. Lisa had two gowns (and of course two pairs of shoes), one Vietnamese gown for the ceremony and a party dress for the reception.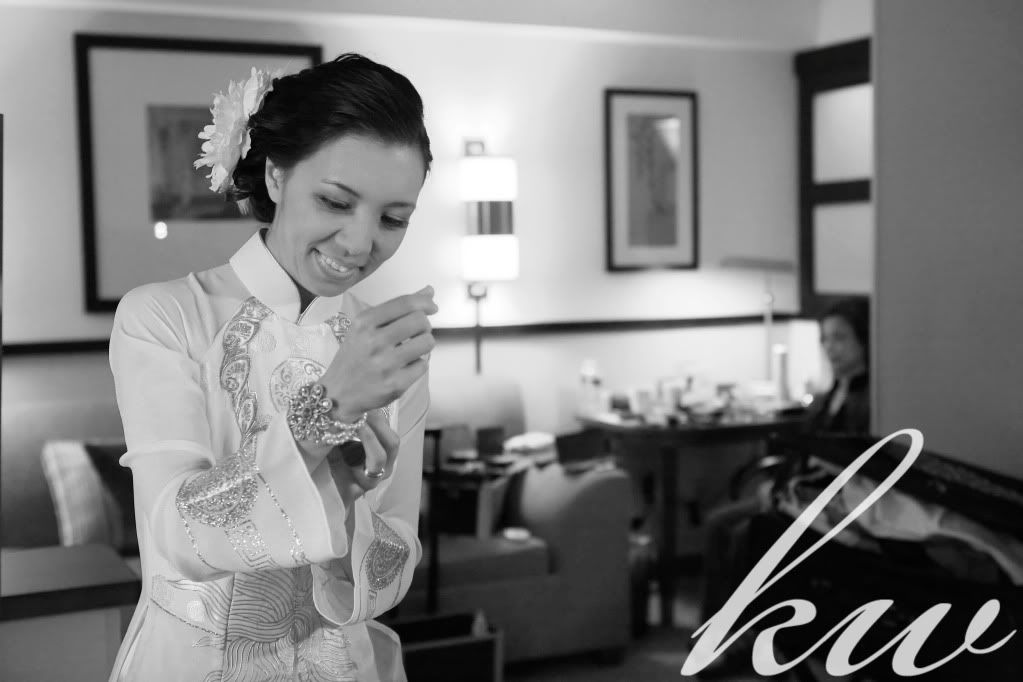 And Lisa and Mark were both in marching band in HS and incorporated that as well. Their guest book was a signed arrangement of Ben Fold's "The Luckiest" and they both brought their instruments out for a quick photo op. Lisa and Mark are self-described "band geeks," so I would dub this wedding theme as "Geek Chic." Lisa even put a drum corps championship ring on her bouquet.
Facebook played a part in this wedding as well, as I snapped a few photos of the couple changing their statuses to "married" right after the ceremony and we all wore personalized pins with our Facebook "likes" on them as our escort cards.
Now, getting back to the instrument incorporation, I believe the story told in the toast by the best man went like this: Mark traveled to California for a big drum corps championship, having not seen Lisa for many years. Lisa also happened to be at the same competition. They met for the second time and it was fate.
On the big day, Mark's cuff links read "Blue Devils." For a second, I thought Mark and the groomsmen were into stunt flying planes. Then I remembered, that's the "Blue Angels." Oops! 🙂 But looked up the Blue Devils on Google- very cool.
The cake was something unique as well, again paying homage to their heritage, as it was a Norwegian wedding cake. Tell me these little flags aren't cute?!
Lisa had a brunch reception, so she had activities other than dancing to entertain the guests (but there was dancing too, naturally).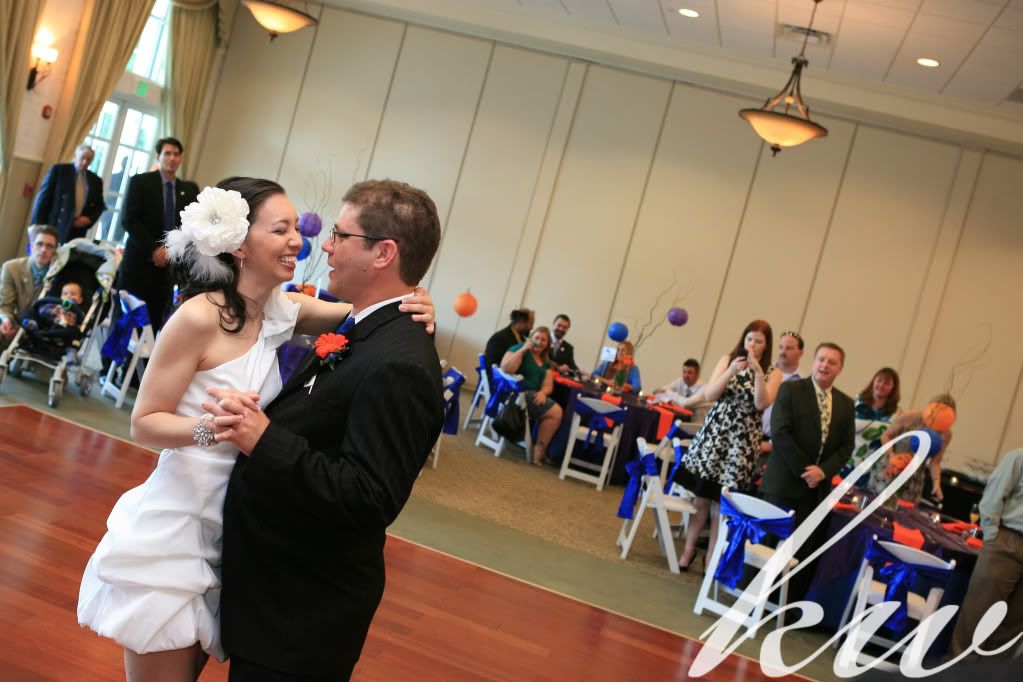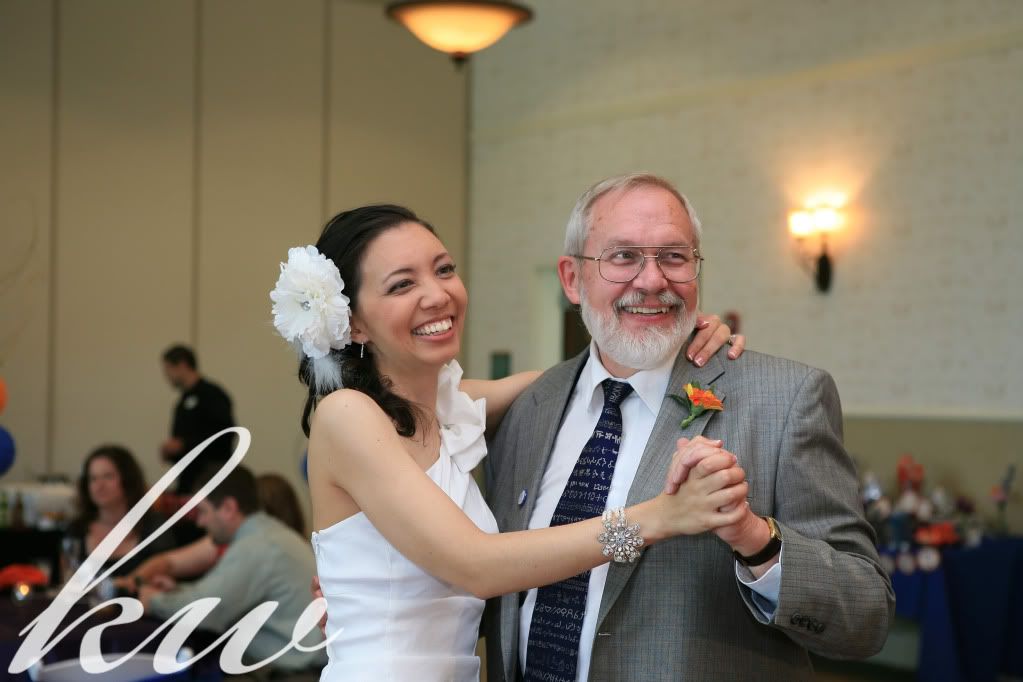 One of those neat things was a DIY photo booth that she and Mark created. Everyone had a ton of fun with the different props.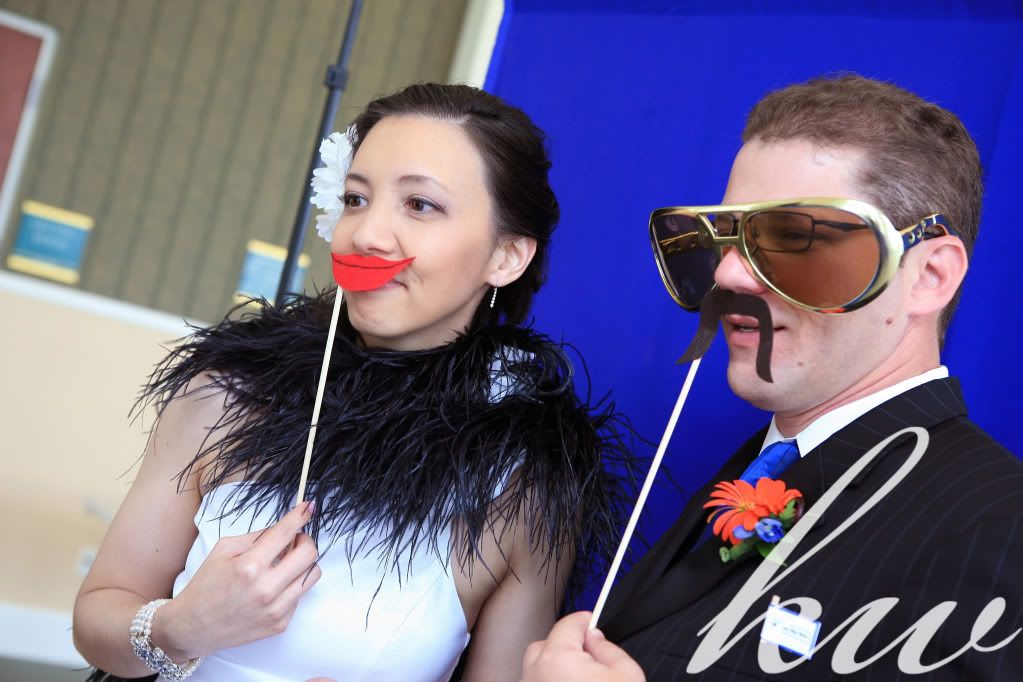 You can tell that Lisa (and the ladies at An Affair to Remember) put so much hard work into this wedding; it was truly a labor of love. And speaking of love, Mark's card to Lisa was printed with the following message: "Marriage is a celebration of eager promises and an endless number of beautiful tomorrows."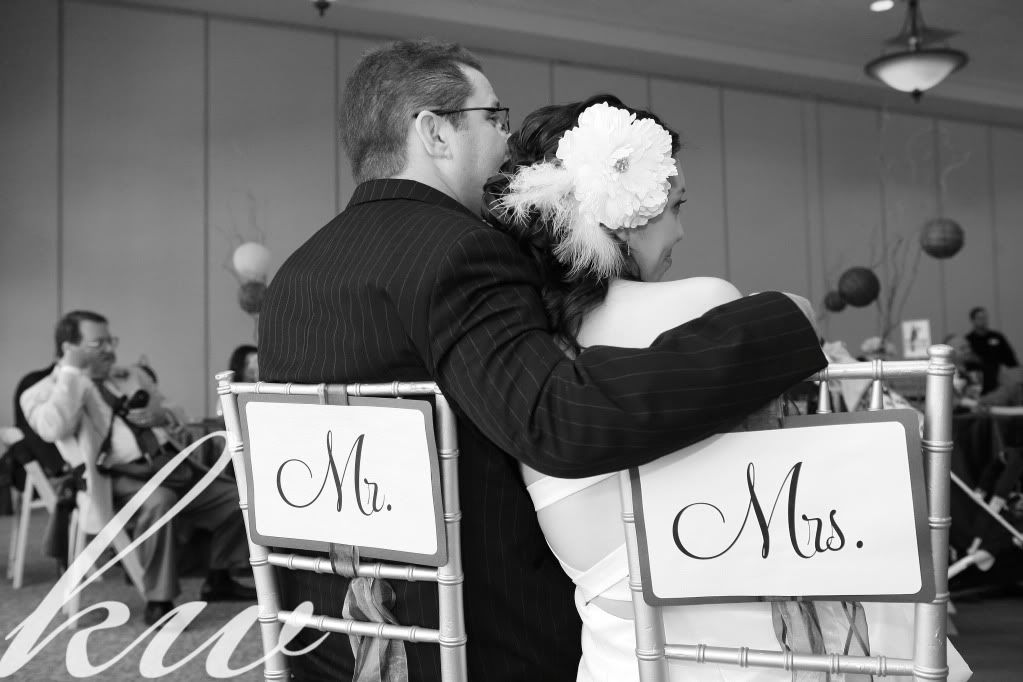 At the end of the day, the bride and groom were sent off in style with a ribbon wand exit.
You two were just an awesome couple to work with, so laid back! I wish you two both many, many happy tomorrows together! 🙂
---