You may have noticed that I don't have photos of myself on my website or my blog-that's for a few reasons.
One, as a photographer, I'm the one that takes all the photos! So it logistically is hard to find someone to take a photo that will be to your standards. (I've tried the whole tripod it and then run thing…but I need help posing myself!)
Two, as a photographer that uses my name as a business name as well, I value my privacy and like a degree of anonymity that comes with not posting my photo. 🙂 I'm an introvert like that, what can I say?
Three, I believe the focus for clients that come to my website and blog should be on my work and the clients' moments, because the wedding day isn't about me at all. It's about you.
But then I ran into a dilemma. I wanted to show what can be done as far as retouching and give a little glimpse into my behind the scenes work, mainly to show how much time goes into an image in post-processing. I previously showed how composites are possible with my friend Jen's family. This round, I wanted to show how I retouch my client's skin, eyes, hair, teeth, etc on portrait shoots and select wedding images (blogged, album, favorites, and prints) to let their images reflect their confidence and beauty.
The problem-I would never, ever, ever put an unretouched image of my client out there and then point out how I enhanced their shot, as this would call attention to the "before" areas, whether that be some small smile lines, a slipping bra strap, etc. That makes no one happy, and if retouching is done correctly, the client should never know what has been nipped or tucked or smoothed.
So the only image I could show a before and after of is…*gulp* a photograph of myself. I would be lying if I said I wasn't nervous to put this out here. My own husband *rarely* sees me without makeup. Like most women, I won't post unflattering images to Facebook. And yet, I'm coming on here and showing all my clients.
My friend Jen (of the fabulous Jen Stevenson Photo) took this image for me in the middle of her family session. Here it is with no retouching, perfectly exposed, posed, and composed, but not fully retouched. As photographers, we sometimes will exchange RAW images and edit ourselves.
The cameras today, and Jen has the top of the line, really show every single pore. We were in the shade, so the light is a little blue-when you shoot RAW images, this has to be manipulated later.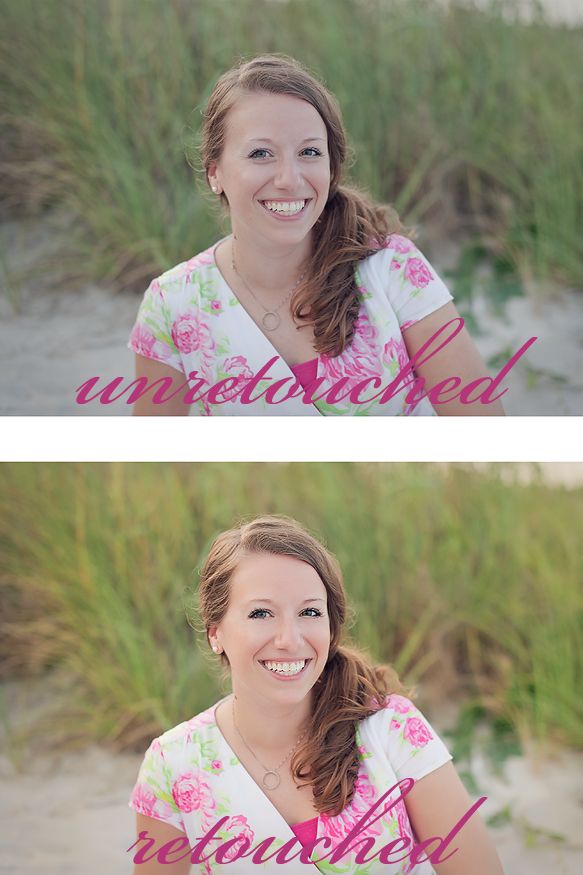 In the after image, I removed the bruise from my left arm and the sand from my face. My guideline is to remove anything that's not there all the time (so I leave intact birthmarks). I also removed the clasp on my necklace and the bags under my eyes-I guess I wasn't getting restful sleep! I did my skin smoothing I provide for all clients on select images.
And lastly, I sharpened for web or print, especially the eyes, which is necessary for RAW images to come across nice and crisply.
I'm not professing to be a magazine-caliber retouching expert, and I try not to do it with a heavy hand. I just want my clients to look as amazing as they feel and display their images with confidence. The camera can add ten pounds and show us wrinkles and blemishes that we don't see with our naked eye, so I like to restore that look in the portraits.
I hope that sheds the light on just a little of what professional retouching is capable of and one of the reasons we spend so much time in editing perfecting the images.
---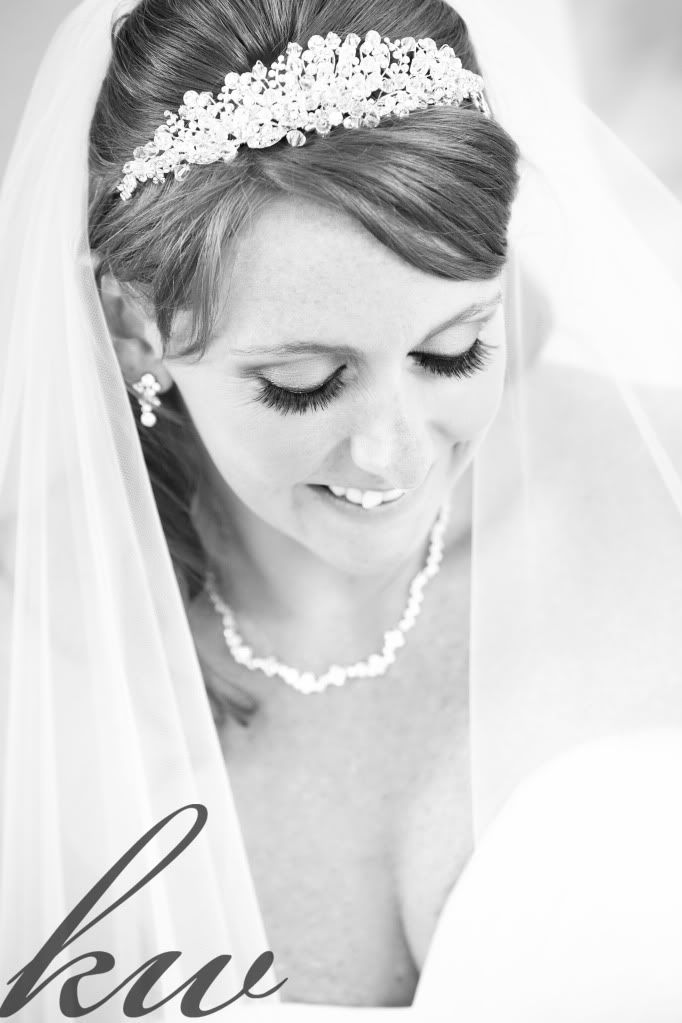 Melissa was a super laid-back bride. She planned her big day for her first port of call, Port Canaveral, here in Florida on the Norwegian Cruise Line. I was a little worried about the disembarking and the timeline, but Melissa hired some helping hands from Less Stress Events to set everything up, saving her a lot of time. The set-up was beautiful at Cocoa Riverfront Park.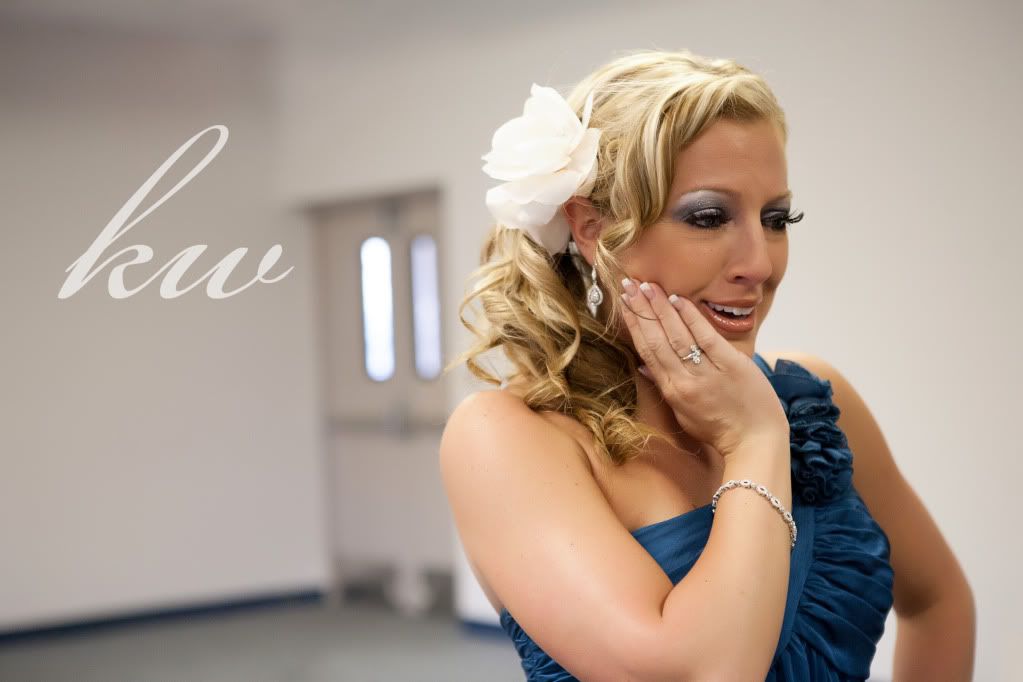 Inside the Cocoa Civic Center, Melissa and her bridesmaids got dressed and ready, while the men were already set in their suits.
Then it was out to the park for a personal service officiated by Reverend Ann. Melissa wore her blusher over her face as she came down the aisle, as several of my recent brides have done. I love that this romantic trend is returning! 🙂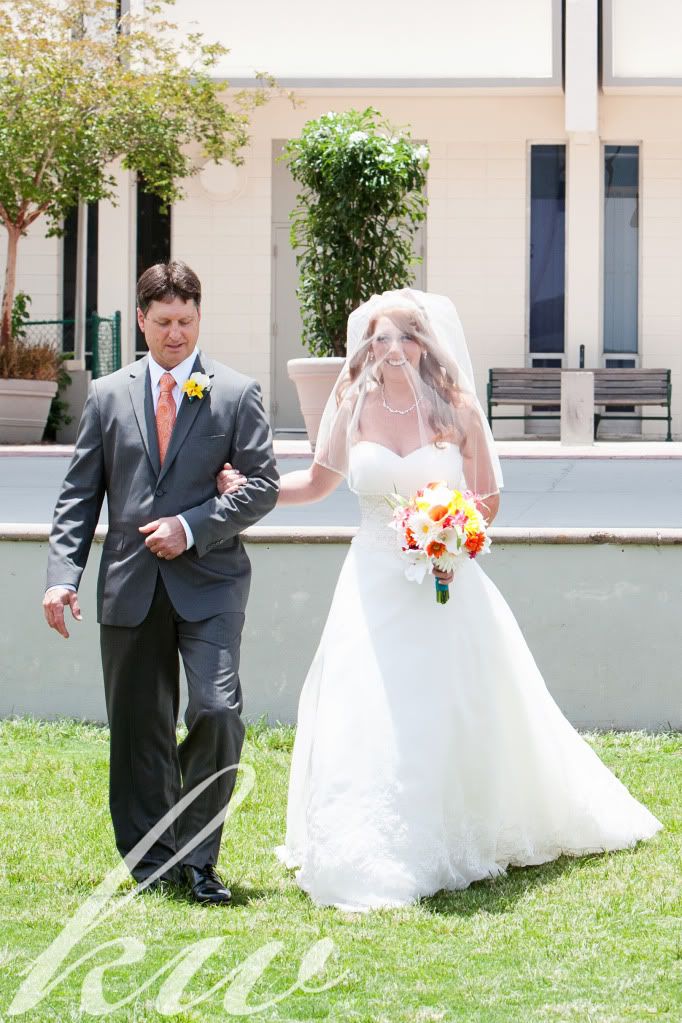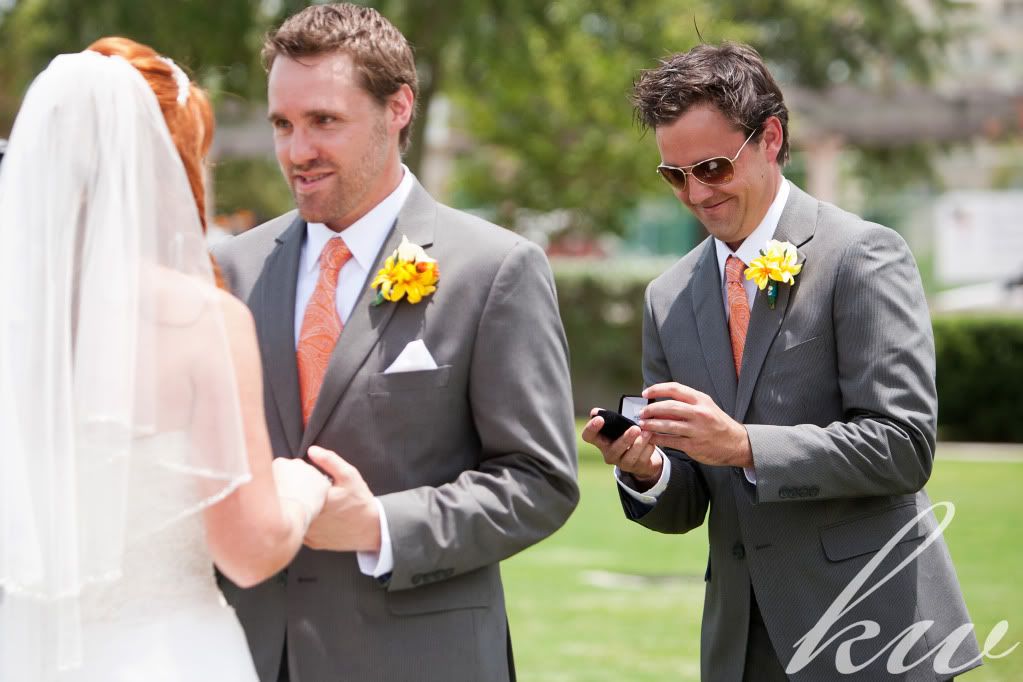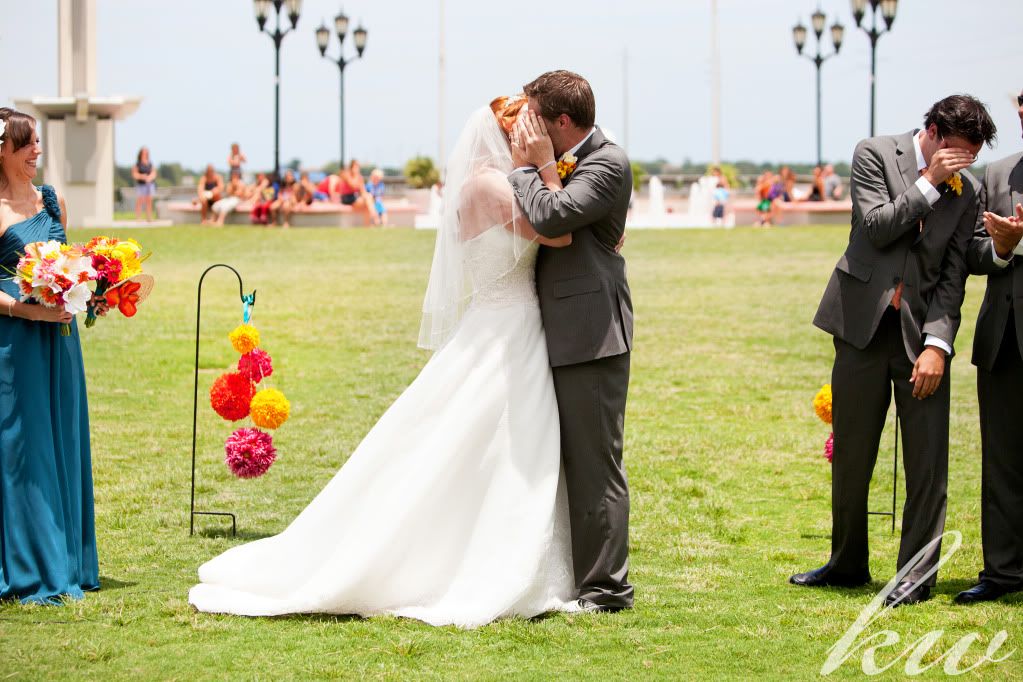 After the ceremony, Corey and Melissa danced on the amphitheater stage to a steel drum player and two family members playing guitar and singing. Live music is a great addition to your wedding! All the guests gathered around to watch, and I even spied a few park visitors checking out the beautiful decorations and happy couple as well.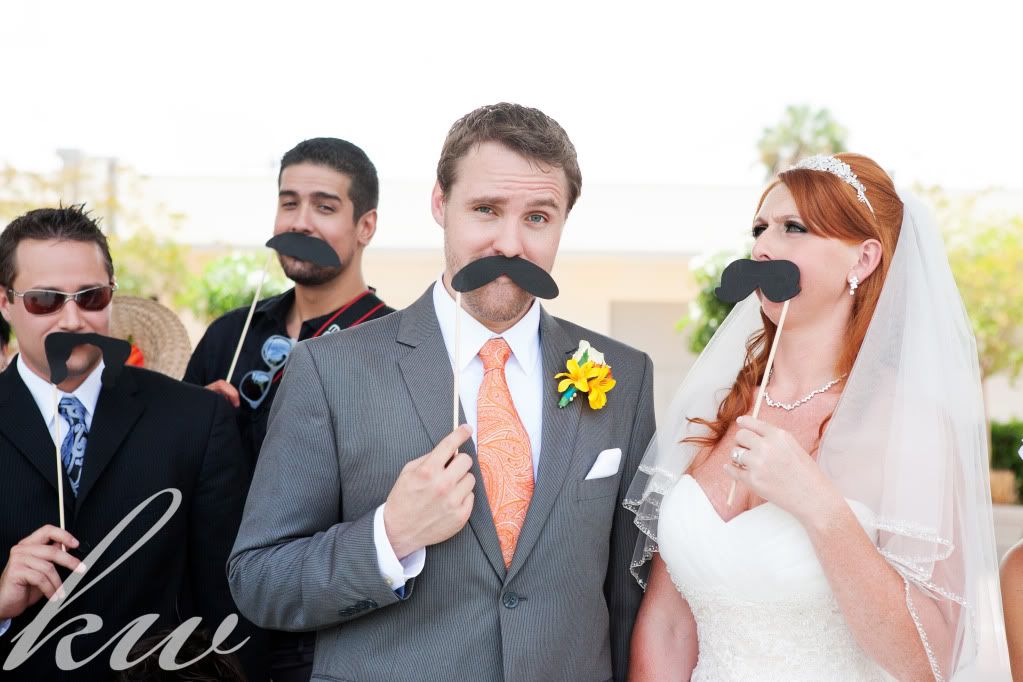 The weather was hot and rain threatened, but held off until the very end of photos.
Melissa and Corey have known each other since they were just kids, and they currently make their home on the Jersey Shore, where Melissa teaches dance and Corey works at a university.
After the wedding, the guests boarded the Travelynx shuttle and traveled to Milliken's Reef for the reception.
Something usually goes a tiny bit awry at every wedding, and for a moment, Melissa's dad misplaced his passport. He found it just minutes later, thankfully!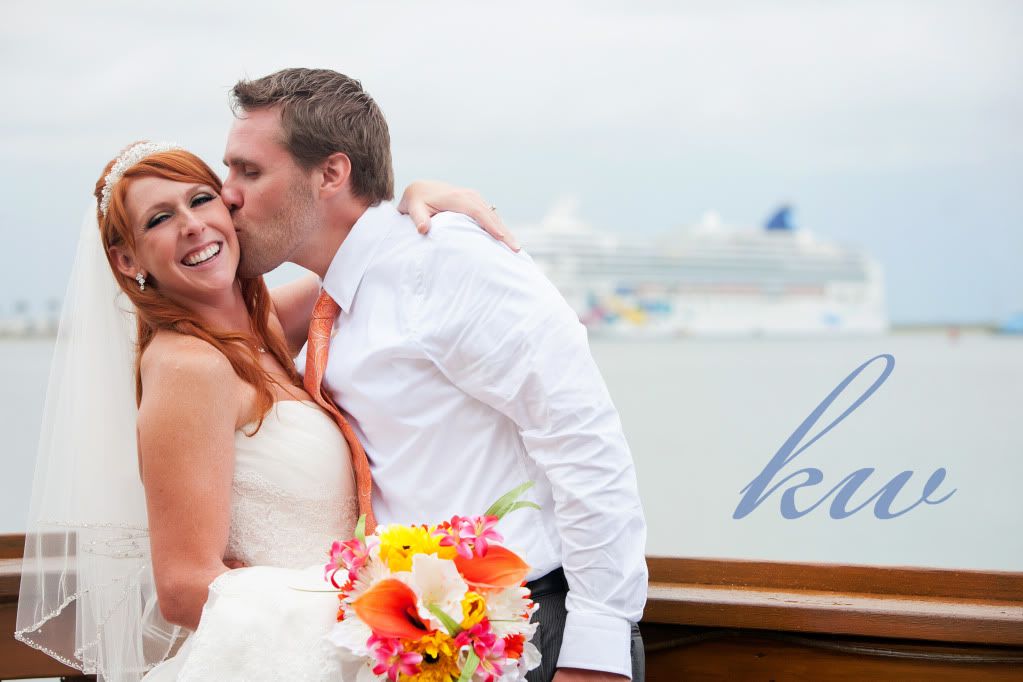 At the end of the night, Melissa wanted to do a sparkler send-off, and her shuttle driver was so helpful in helping the couple get their sparklers lit with the wind and rain.
Too soon, it was time for Corey, Melissa, and all their family and friends to head back to the dock and board. But they weren't too sad to go, since they were on their way to the Bahamas! 🙂
It was such a pleasure to work with you. I hope you had a fabulous time on the rest of your cruise and that you enjoy your photographs!
---
I met Rachel a few weeks ago up in Cocoa, Florida. Rachel's a Kristen Wynn Photography senior rep, representing Cocoa Beach High School.
She's in the IB program at school, so she's definitely smart. 🙂 Rachel and her sister are both really involved in theater (they gave me a long list of all the musicals that they had been in; I was very impressed), so we made sure to get a few photos of her outside the Cocoa Village Playhouse and in downtown Cocoa. Rachel also incorporated her love of theater into the session with her first outfit choice. Cocoa Village is a really cool spot for photographs that I hadn't been to before, very cute area.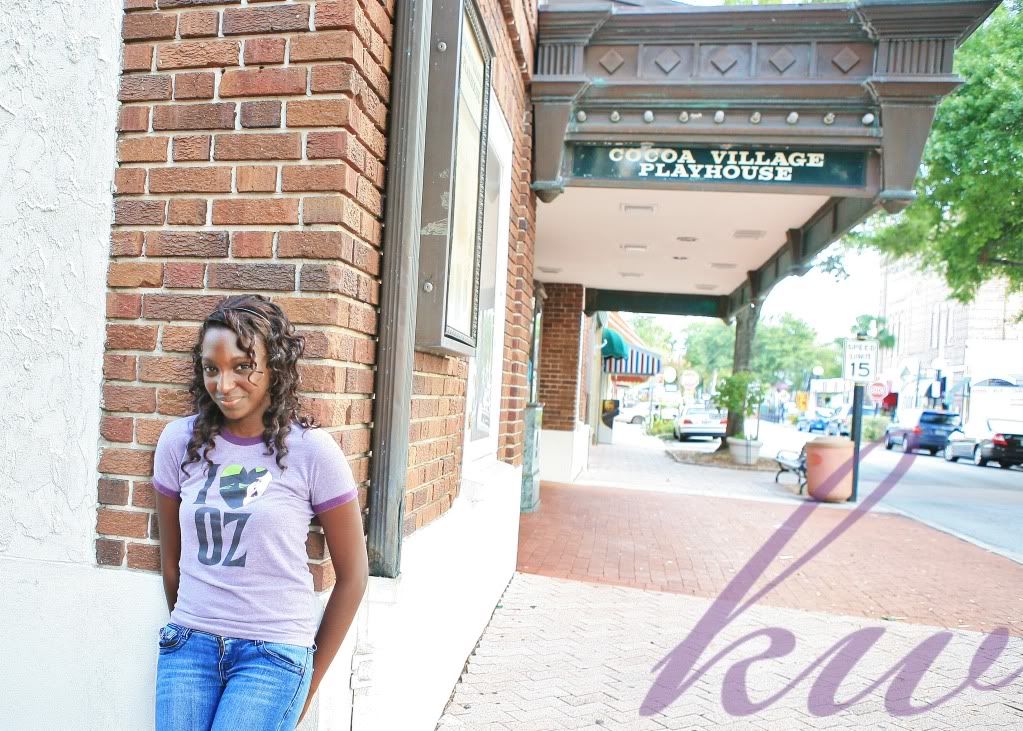 Rachel's the proud holder of a Florida driver's license and is a much better driver than me, that's for sure. After starting at her house, we went around to a couple different locations, and Rachel knew her way around town confidently, while I had to ask Rachel's super sweet mom to show me where to go at every turn. 🙂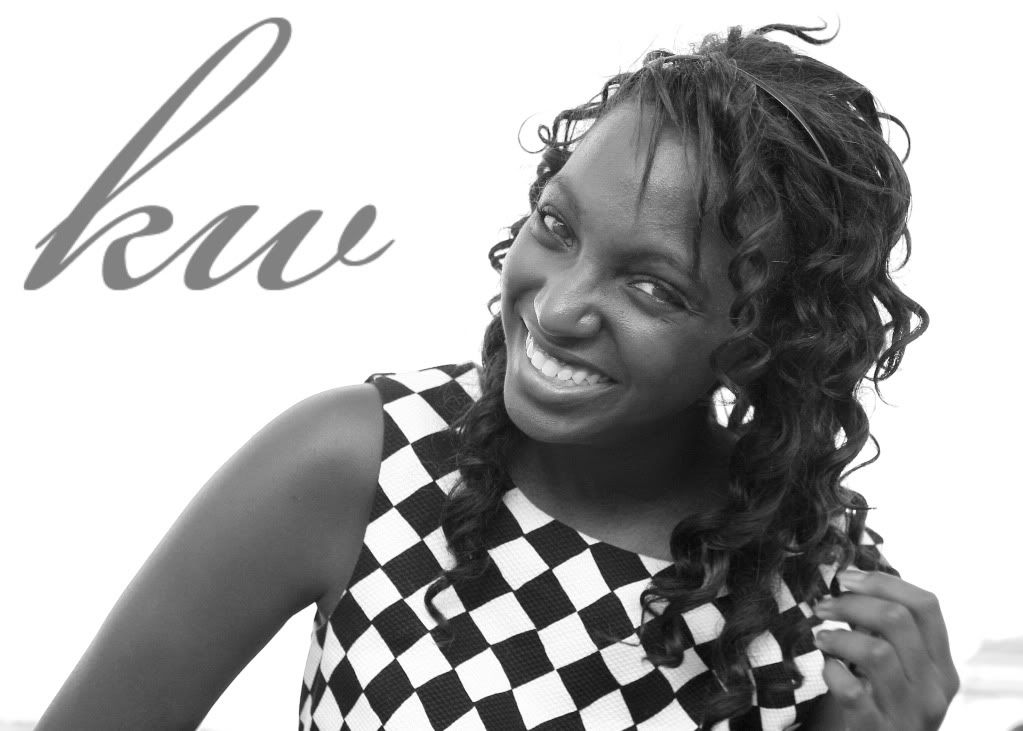 Rachel also has cute taste in shoes, so I wanted to show a few fun shots of her choices. We ended up at Cocoa Beach for a few fun shots as the sun was setting.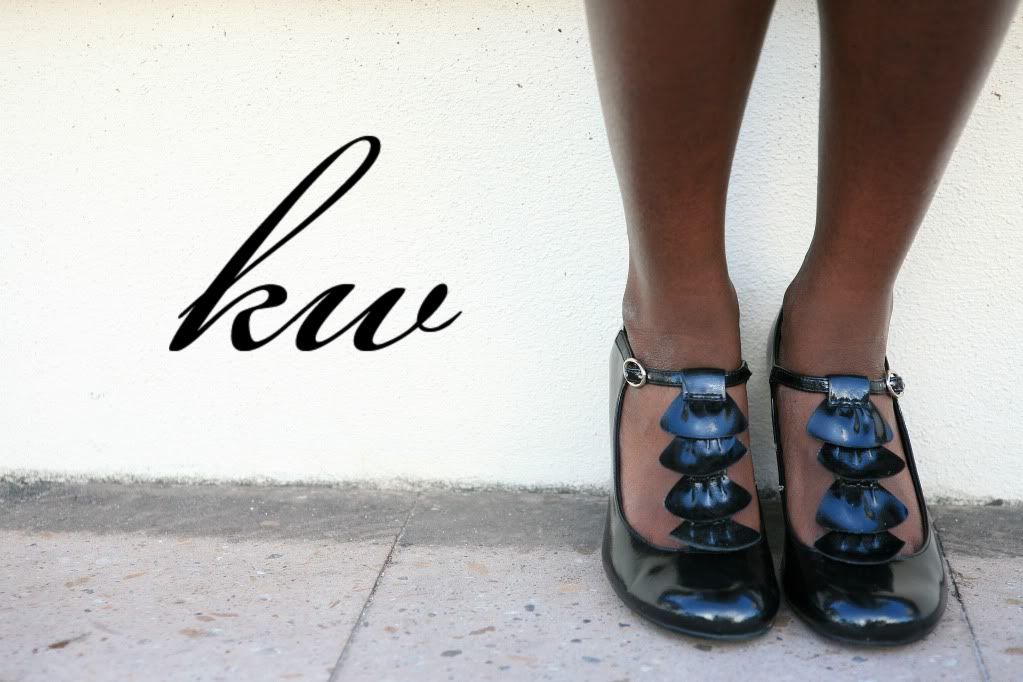 I talked to Rachel a little bit about her future plans, and where she'll go to college is still up in the air, but she has plenty of time until then. Whatever college Rachel ends up going in 2011, I'm sure she'll have great success!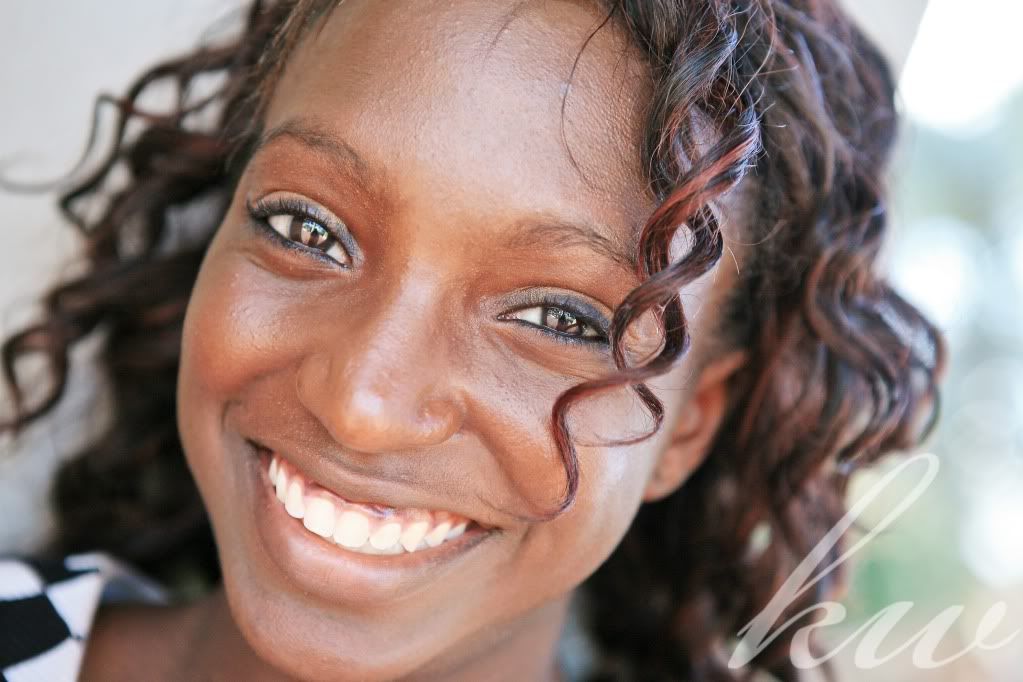 It was so great to meet you, Rachel!
---