Patrick was an involved groom, and he called me to say that Cindy had found my website and wanted to hire me. They were having a small intimate wedding in my neck of the woods in just a few months. Luckily, I was still available for that day, so I was happy to work with them!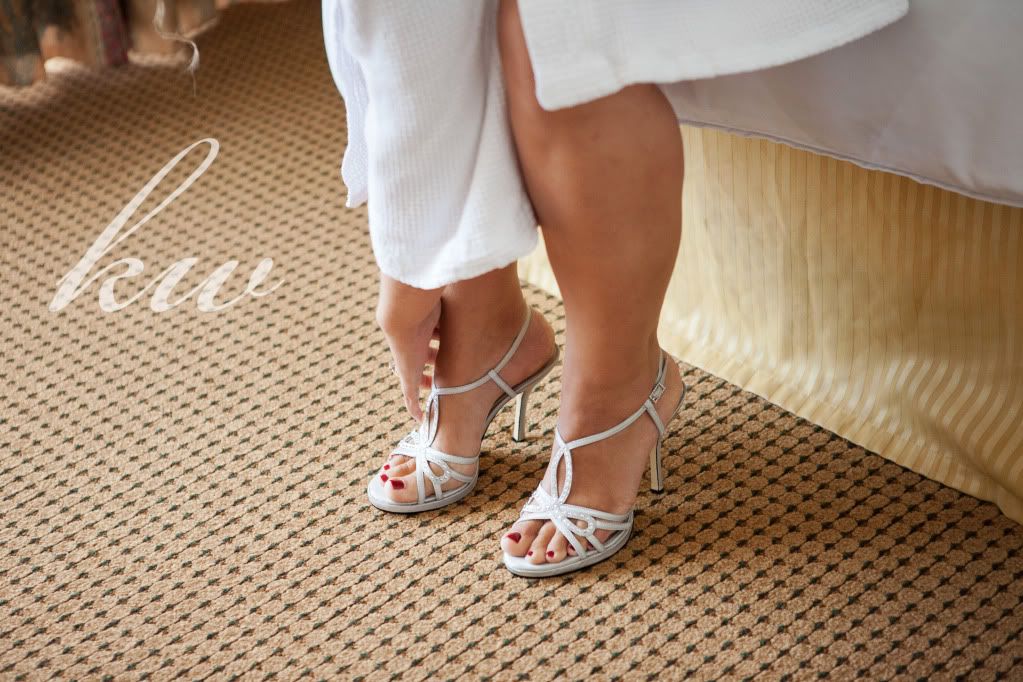 These two have one of the most interesting stories I've encountered. They met when they were teenagers, when Cindy came all the way from Germany as a foreign exchange student who was assigned to Patrick's family. But they were both just kids then, and Cindy had to return to Germany.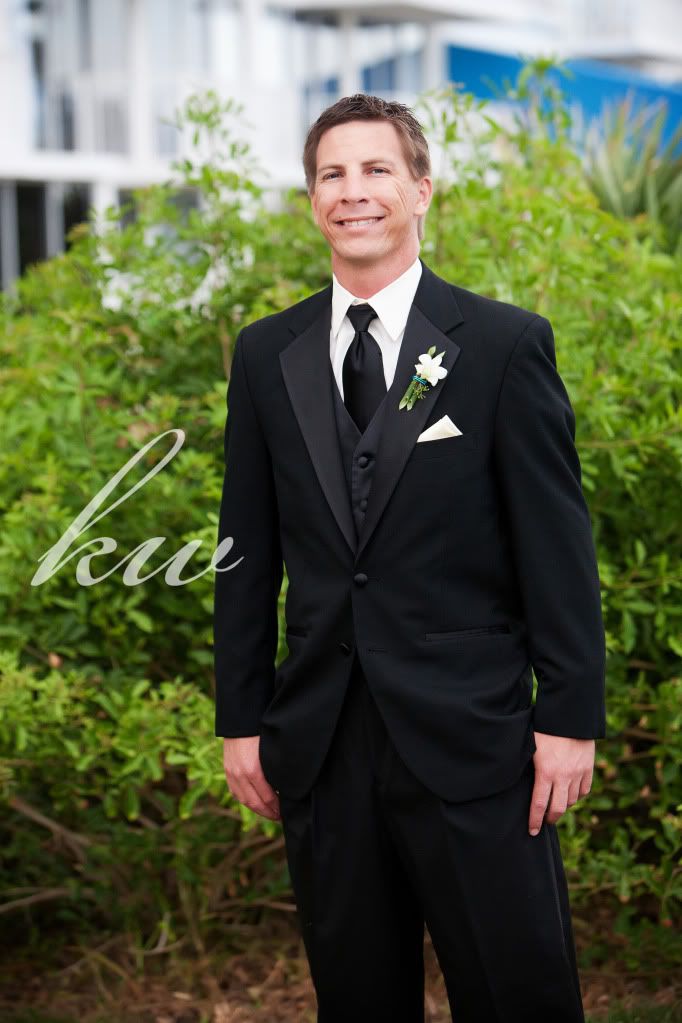 Fifteen years later, they happened to reconnect, and on a hot, hot June day, they got married.
The wedding was a hometown affair for Patrick, and some of the best vendors in Brevard came together to make it a success.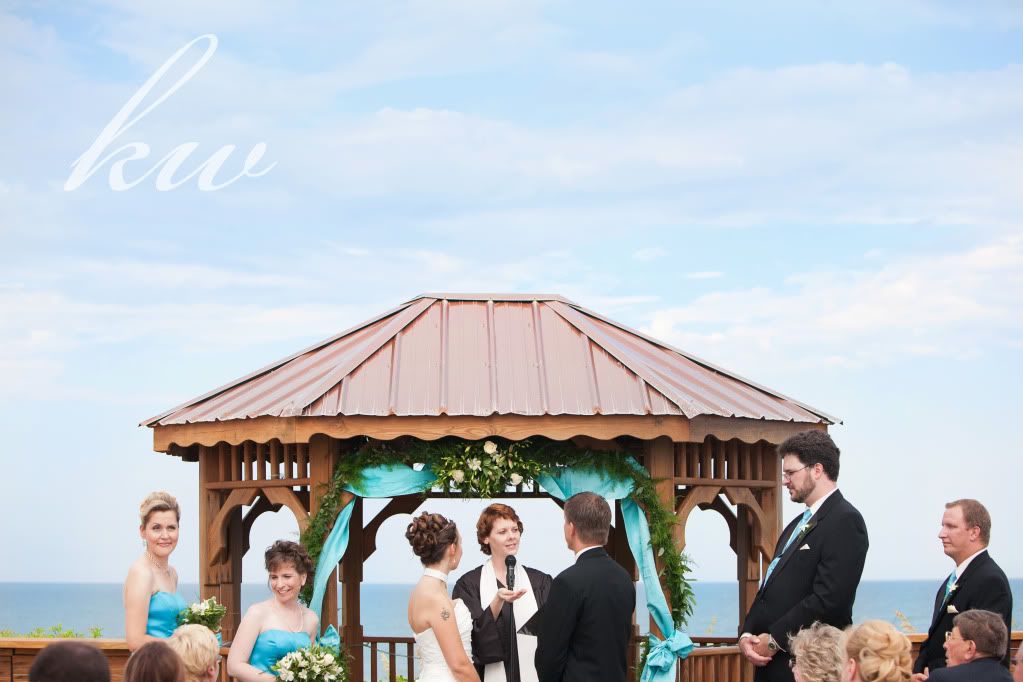 Venue: Radisson Suite Hotel Oceanfront in Melbourne Beach
Officiant: Reverend Ann Fuller
Bridal Gown: Mori Lee
Entertainment: Richard Barker with National Entertainment Group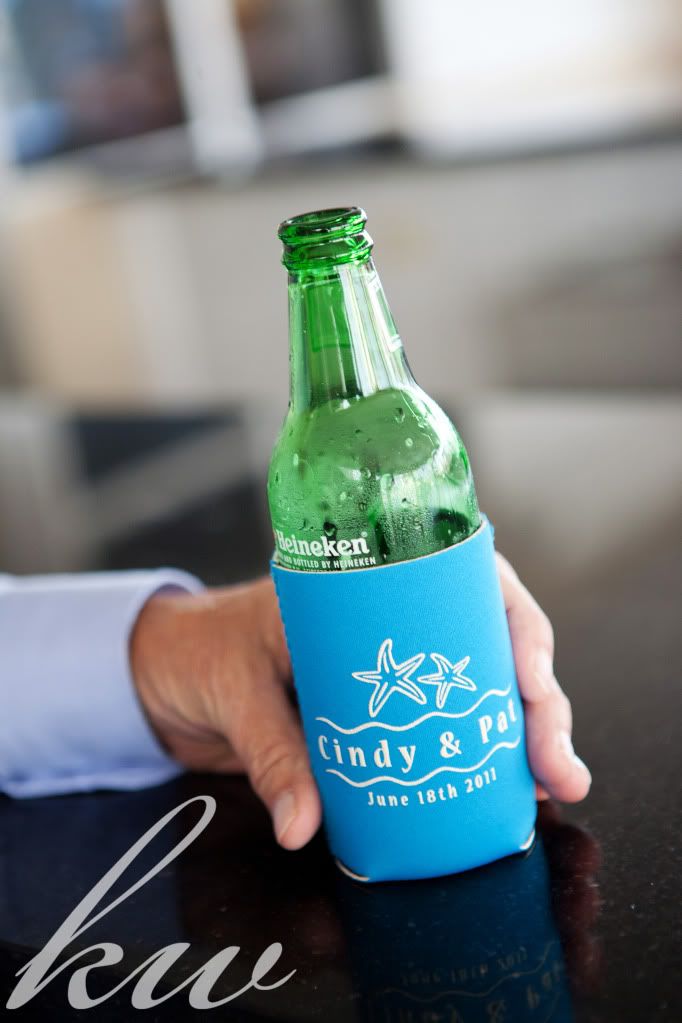 Many of the guests came from Germany. After the reception, Cindy and Pat were headed to an after-party, because, in Germany, according to Cindy, weddings and receptions are much longer than in the US, and the guests wanted to keep having fun. Cindy's sister and family came all the way from Germany, and her sister served as a bridesmaid.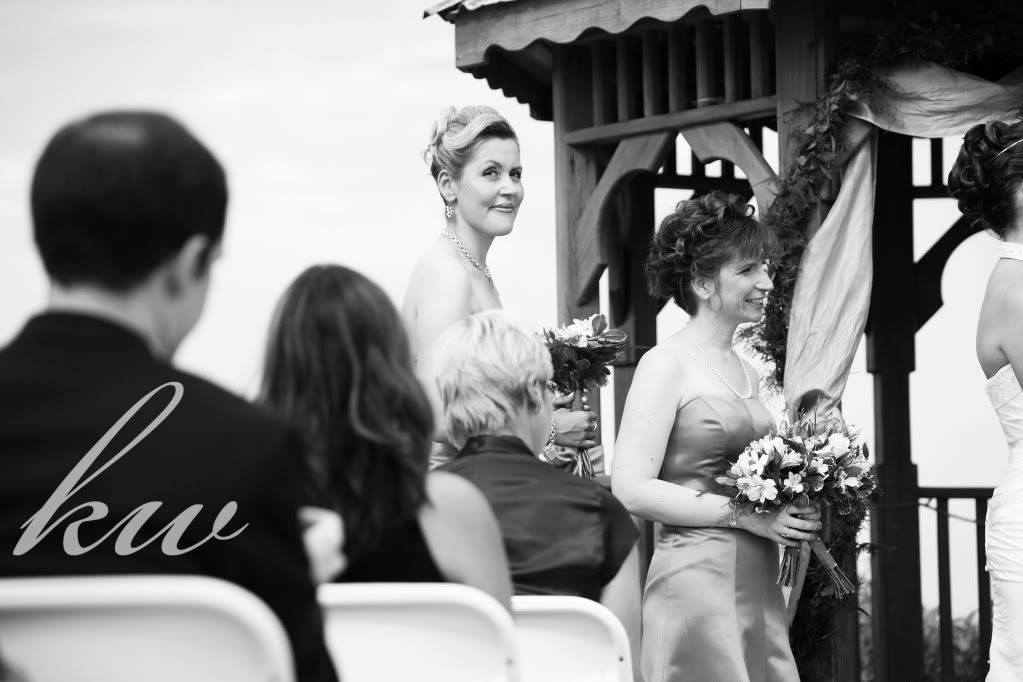 Reverend Ann officiated, and I absolutely love working with her. She personalizes your ceremony, and mentioned how important family is to Cindy and Pat. Sometimes, when you don't get married in a church setting, your ceremony can be very brief-almost too brief, and definitely too short for your photographer to grab great shots. But with Reverend Ann, you won't have that problem. She provides a great ceremony that isn't too long or too short. It allows you to really have your ceremony and commitment as the focal point for your wedding day!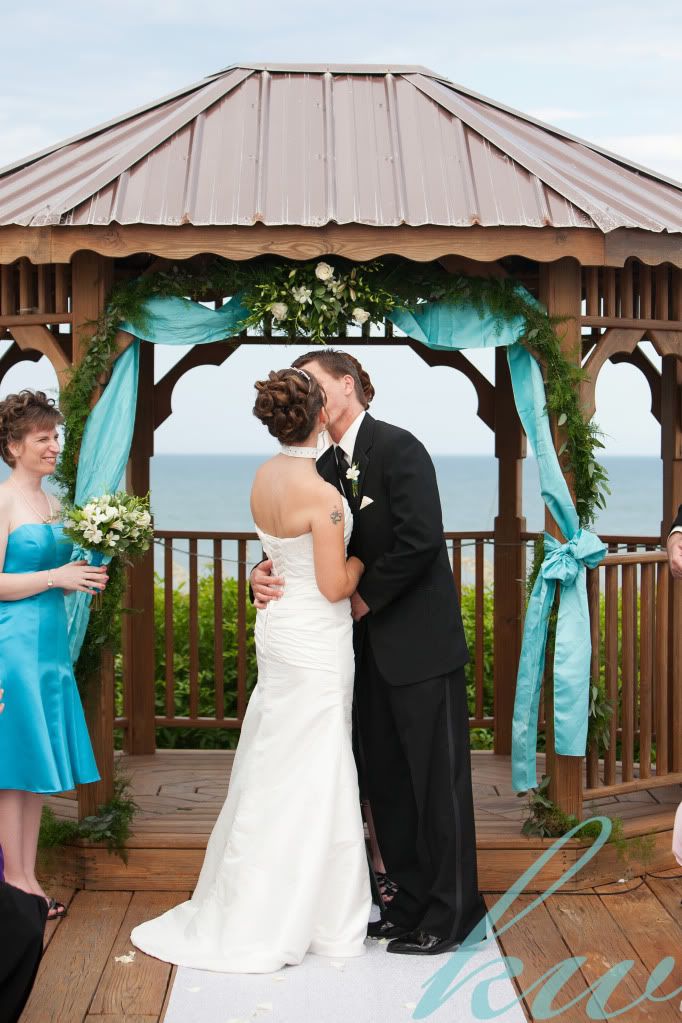 Patrick's boutonniere was definitely unique; I love this idea.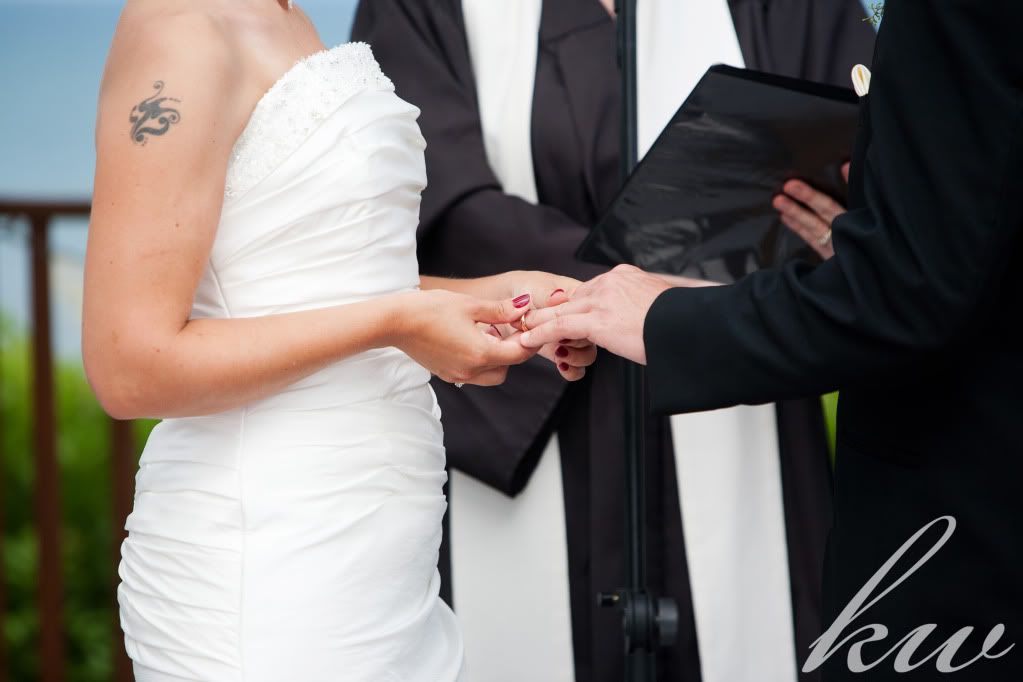 Good thing I got a shot of the rings prior to the ceremony, because during the ceremony, there was a little laughter as they both had to push the rings to get them on. Later, I wanted to get an additional ring shot, but they actually couldn't get them off! The Florida heat will do that to you!
The rain came down before the ceremony and after, but held off for the actual event, and the lighting for the ceremony was just perfect because of it. I love bright overcast for ceremonies instead of full sun. It keeps us all cooler and the photos have less shadows.
Cindy posed for a photo with her daughter, who served as a junior bridesmaid.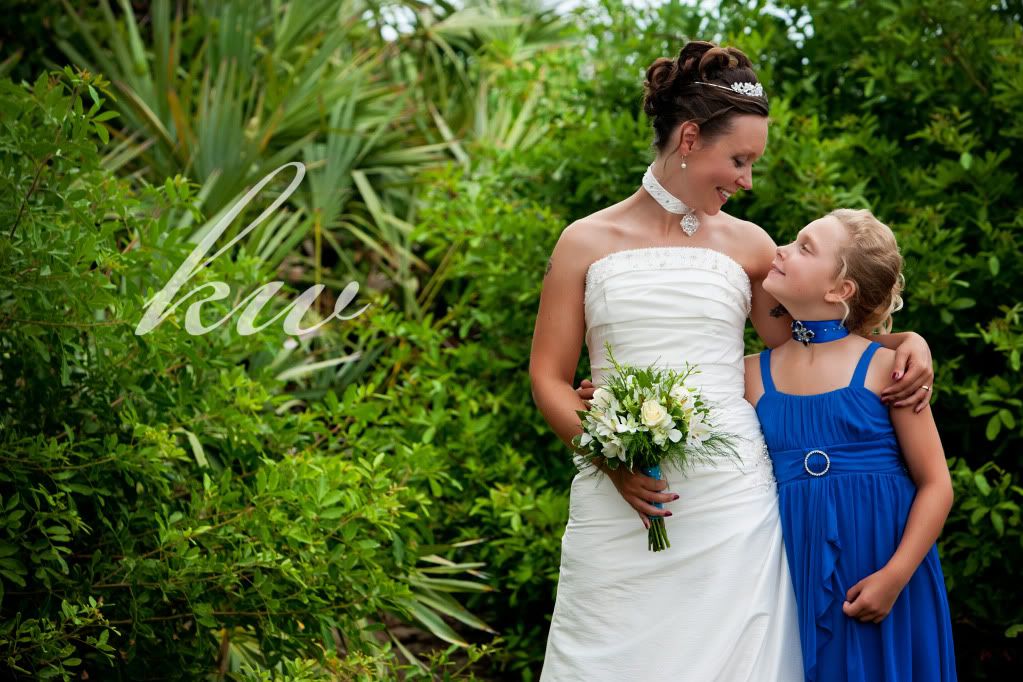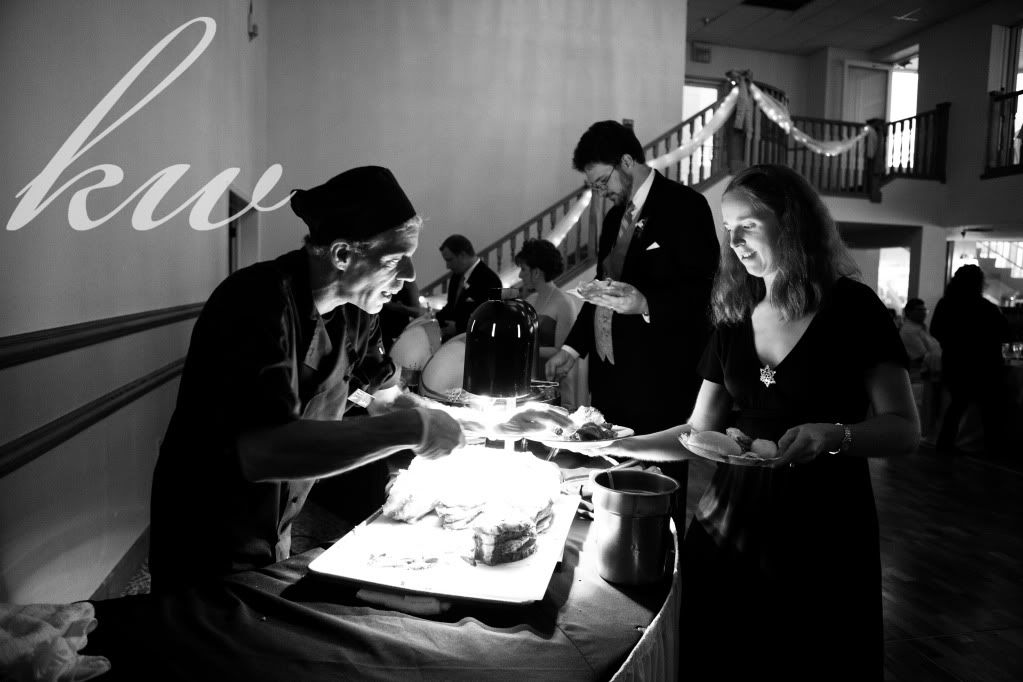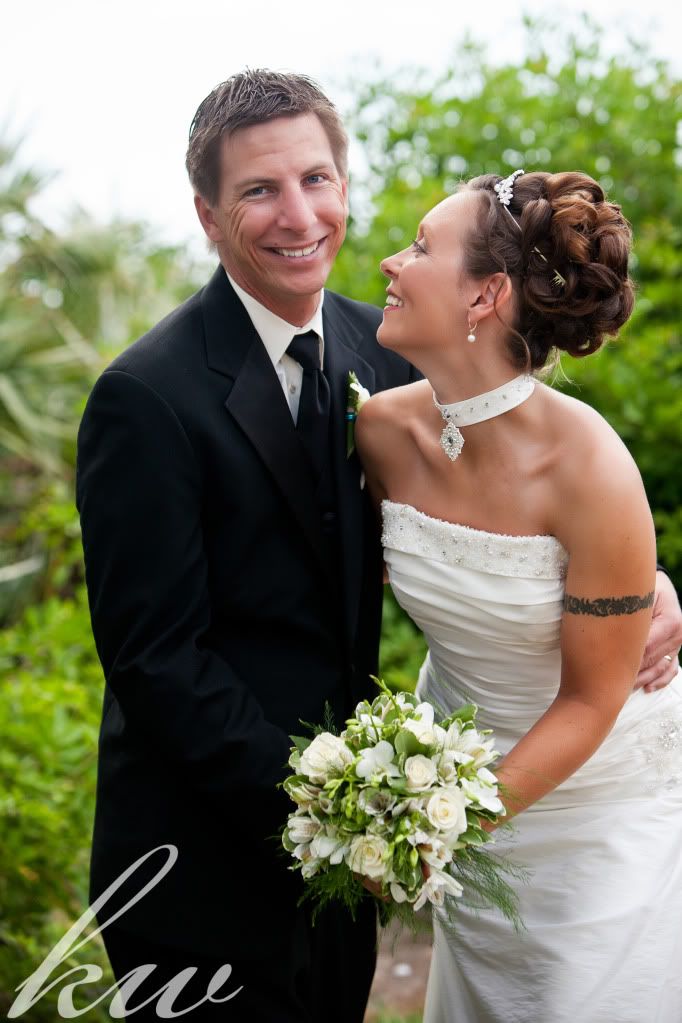 Thanks so much, Pat and Cindy, for choosing me as your photographer! I wish you so much happiness!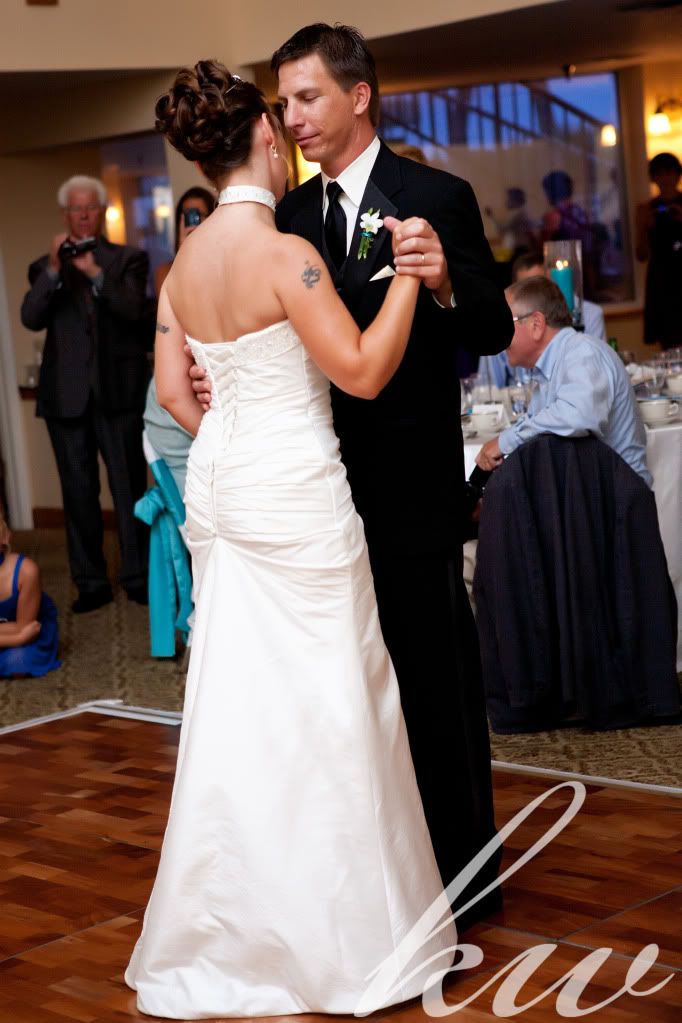 ---
I photograph a lot of weddings, and weddings are beautiful. They are the start of what we all hope will be a life long journey together.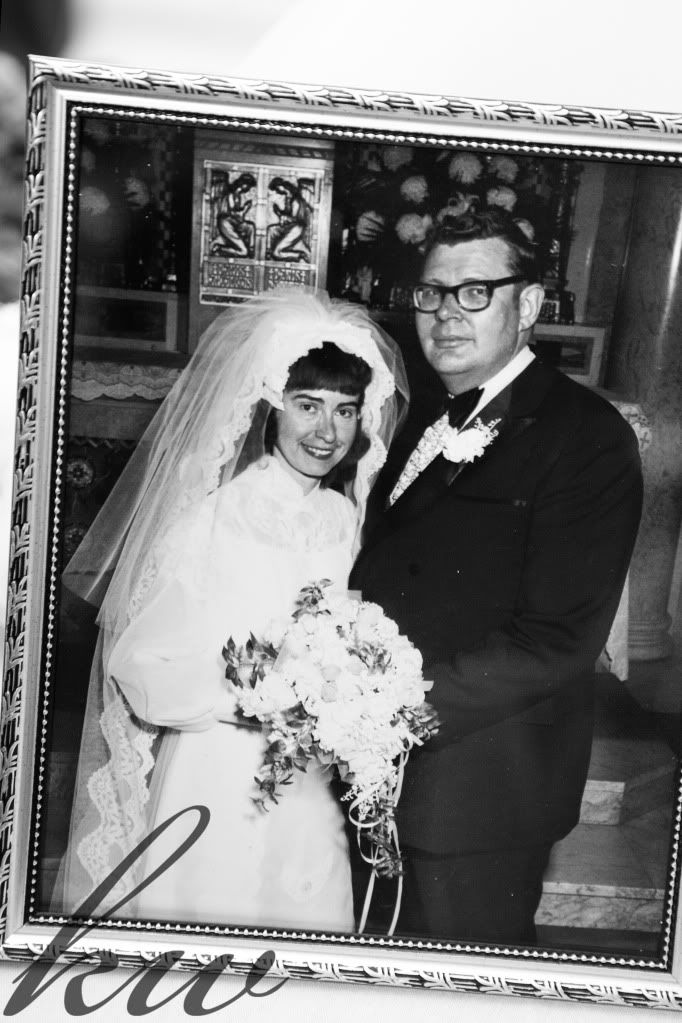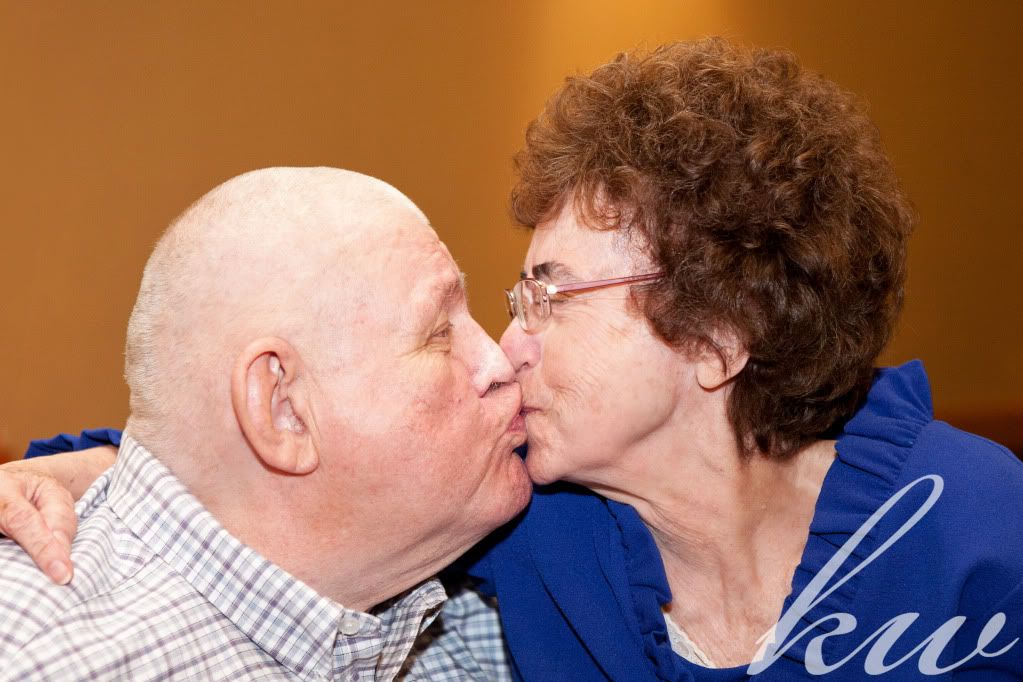 What's even more beautiful and inspiring is to see a long marriage celebrated. Shannon's parents have been married for forty years! I can't even imagine the challenges they've worked through and the good times they've had together over forty years. I'm just amazed at their commitment to each other.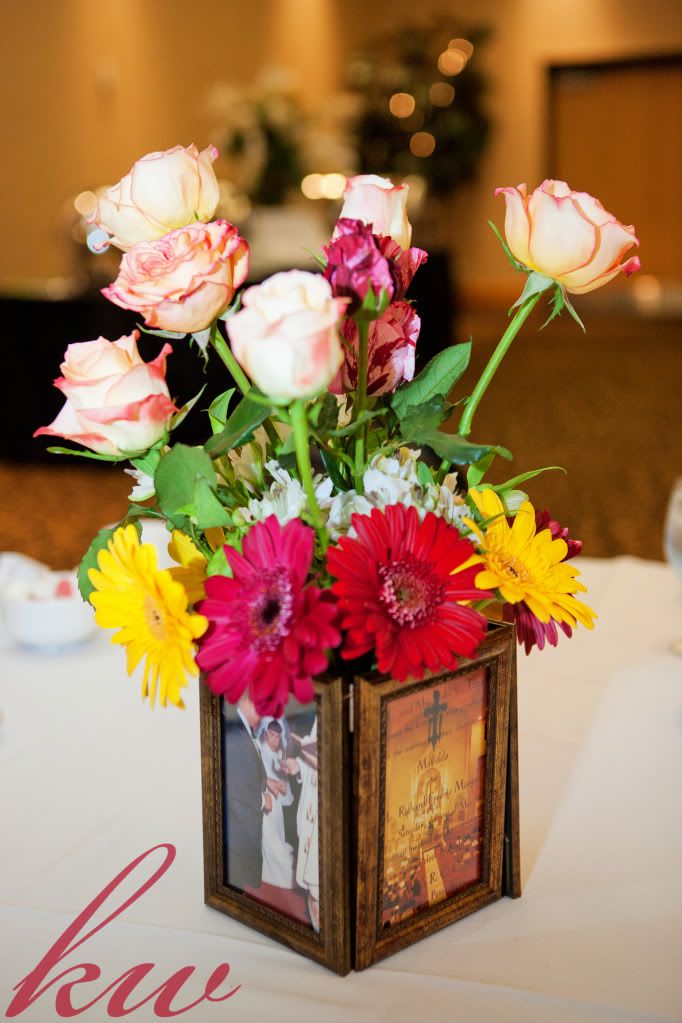 Family and friends turned out for the event, and one couple in attendance told me that they had actually been in the wedding. So often, I hear of people losing touch with their bridal parties, so a long friendship like that is to be celebrated as well!
Shannon had her new baby at the party, and she might have stolen a little of the attention! 🙂 But I think the proud grandparents, the attendants of honor, are okay with that!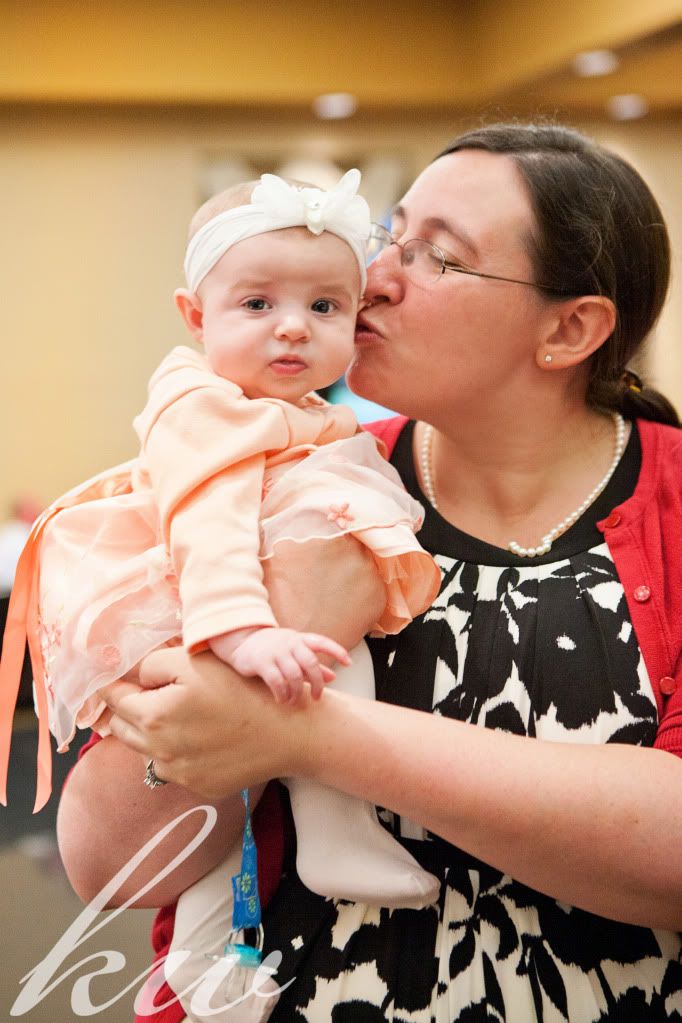 To Mr. and Mrs. M, I can only hope that my marriage lasts as long as yours and is as happy as yours! You are certainly an inspiration to everyone! Here's to forty more years!
---
Prom comes a lot earlier in Florida than it did where I grew up, in Pittsburgh. But that's a good thing, because the weather down here gets too hot for long gowns later in spring.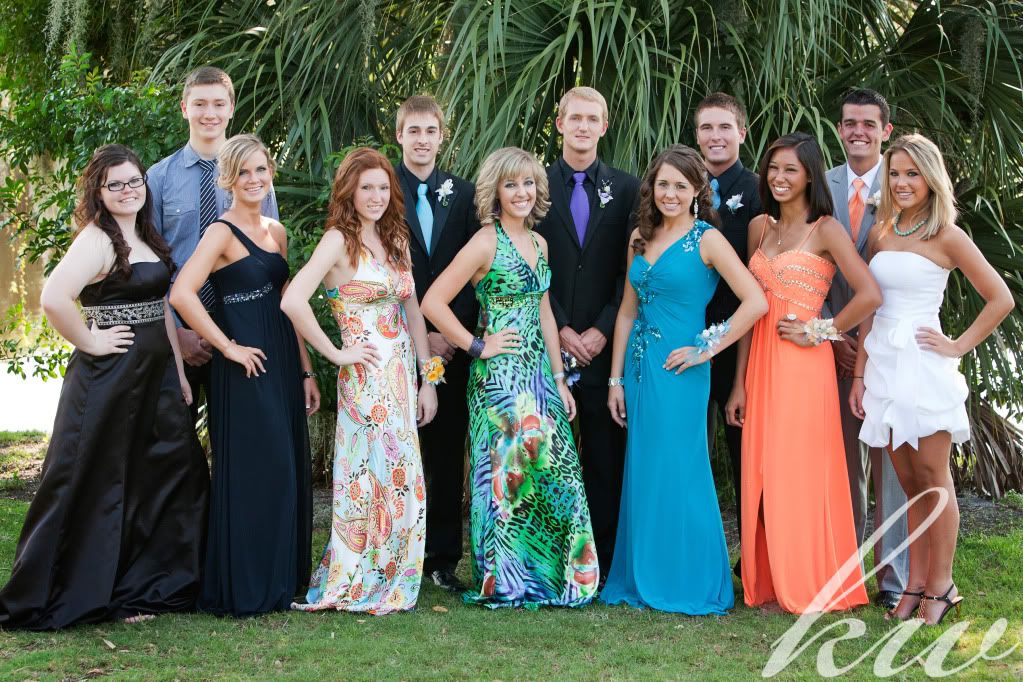 Two of my high school seniors, Kelli and Leigha, headed to Titusville's prom earlier this month. Kelli asked me to come out and take a few photos of her large group, and I was happy to do so. All of the kids were dressed in their finest and were so sweet and well-behaved and respectful to one another. And the property we were working on was beautiful-thanks to all the parents for getting the kids organized!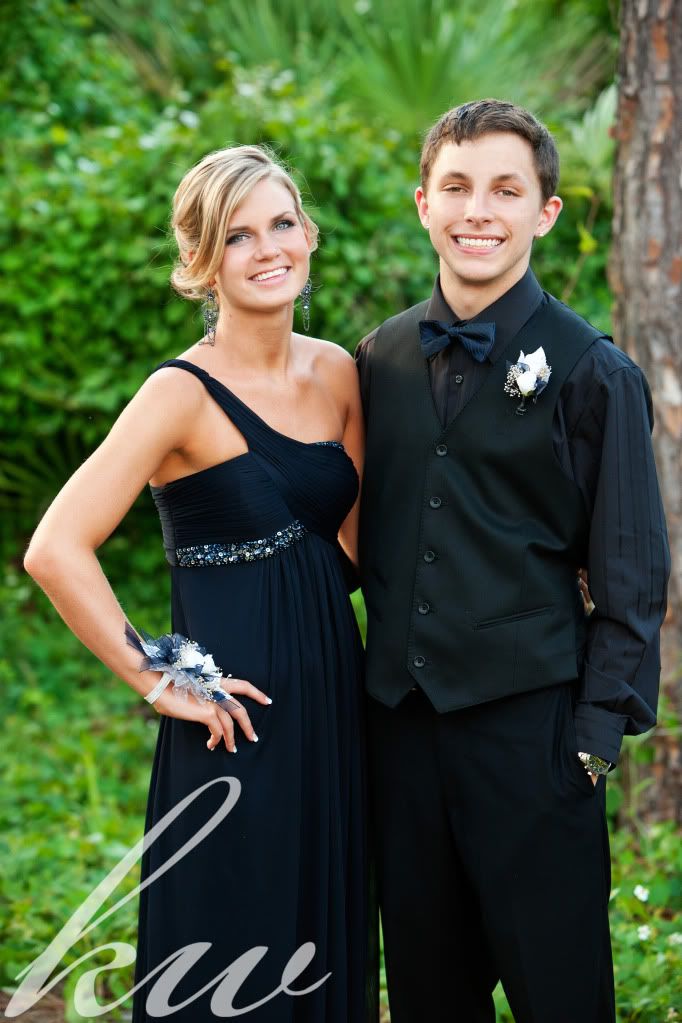 I heard that everyone had a great time celebrating their senior year! Thanks so much for having me take your prom images, class of 2011! I wish you all so much luck and success in the future!
---