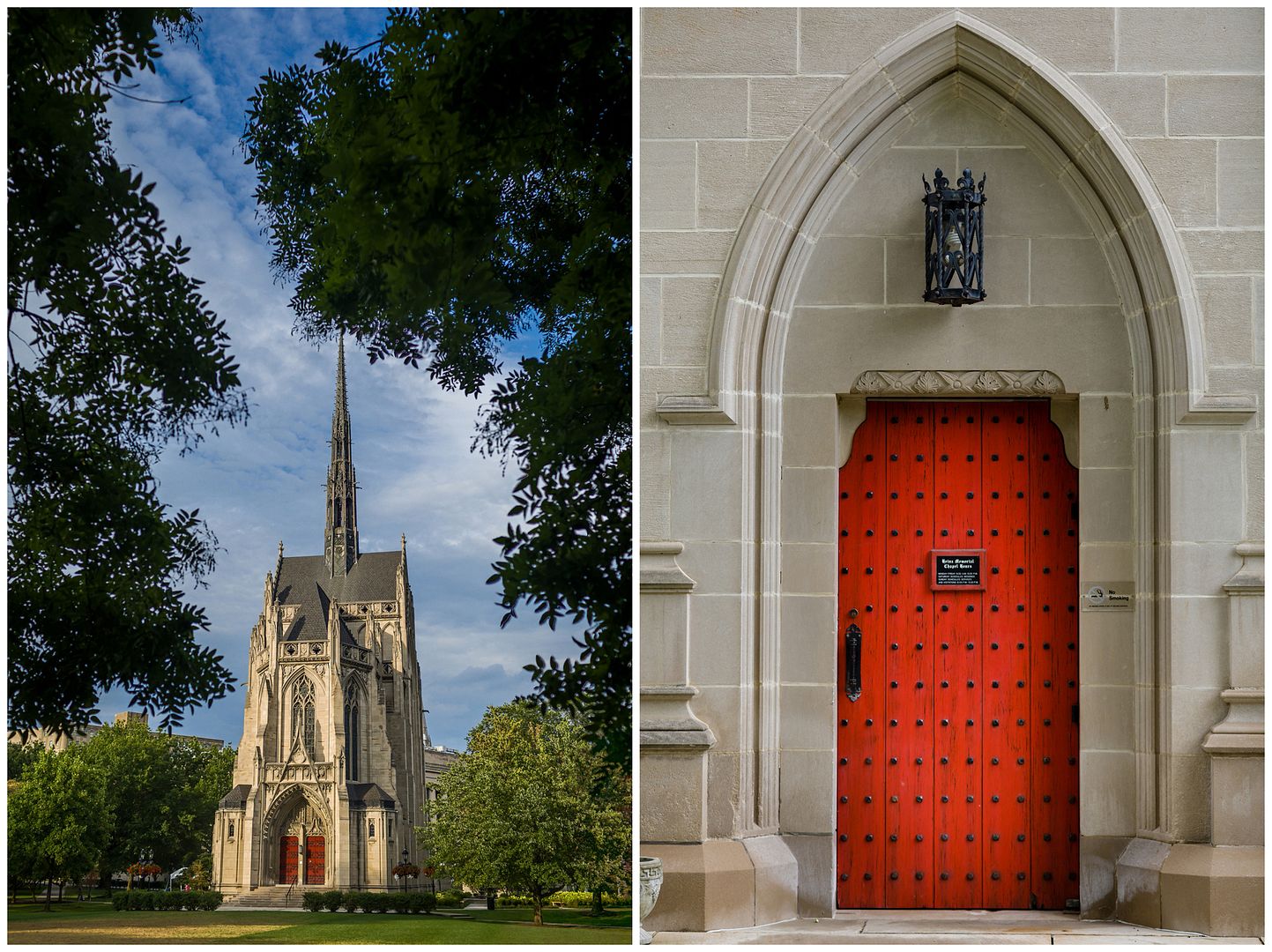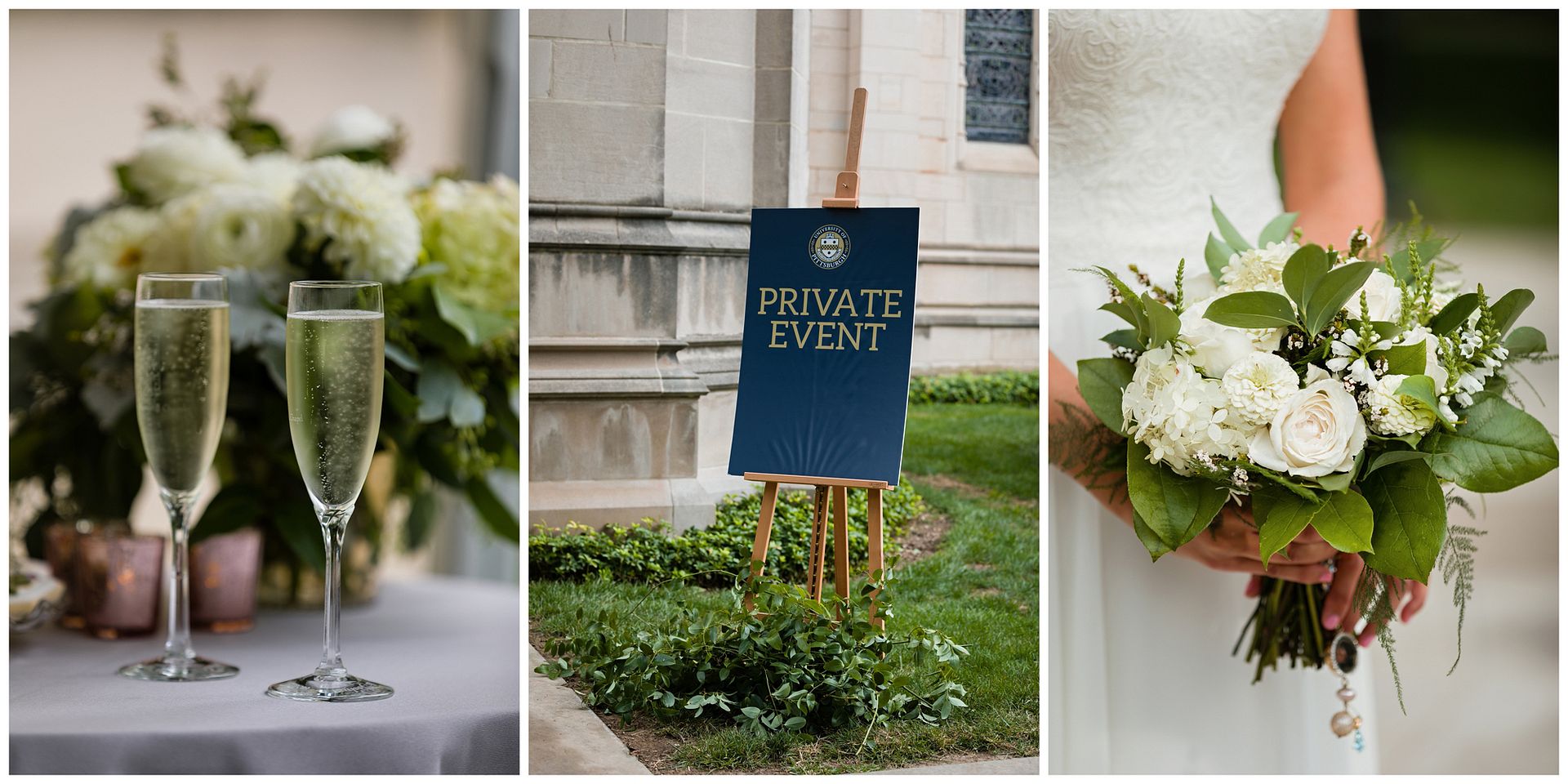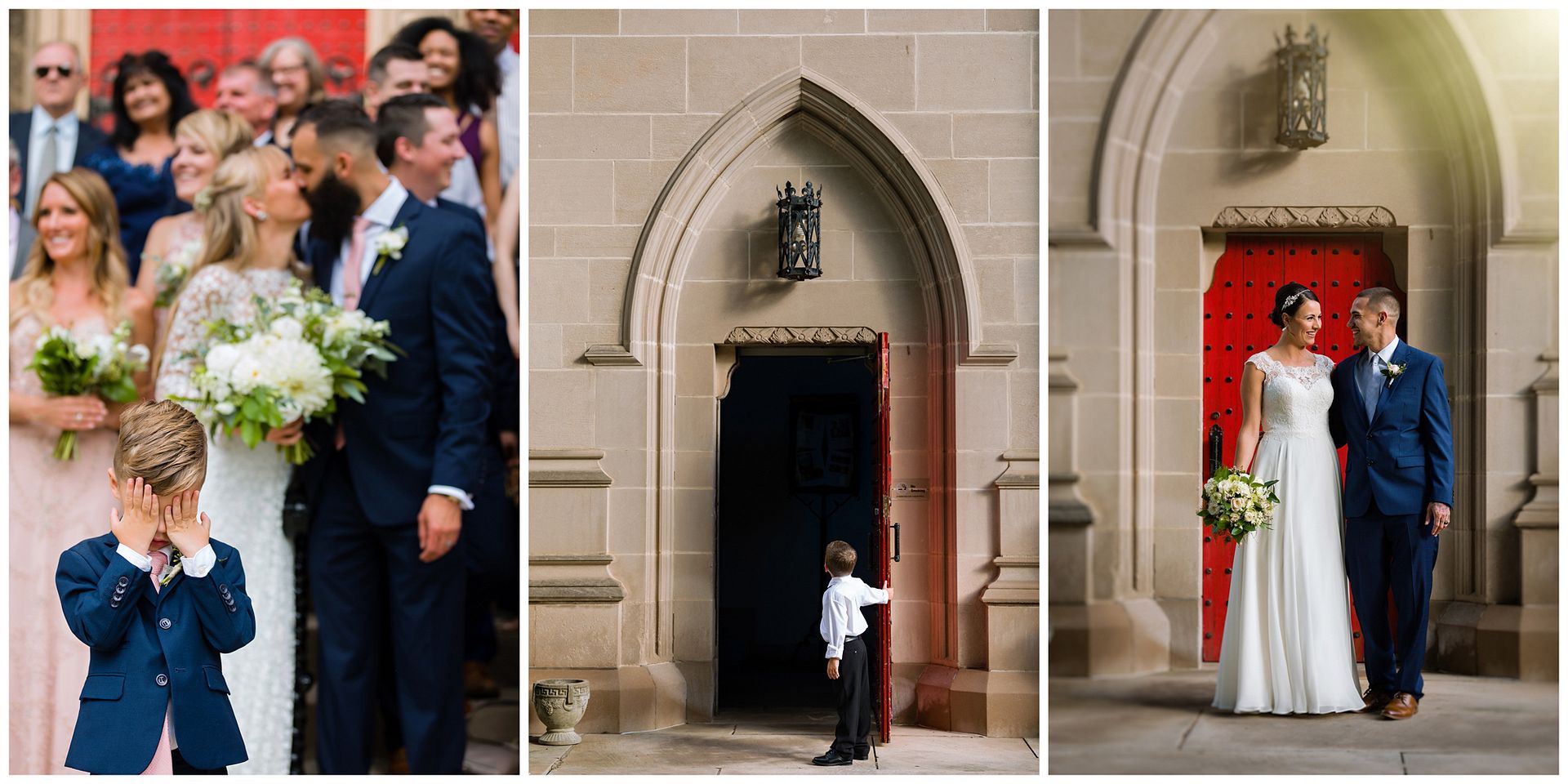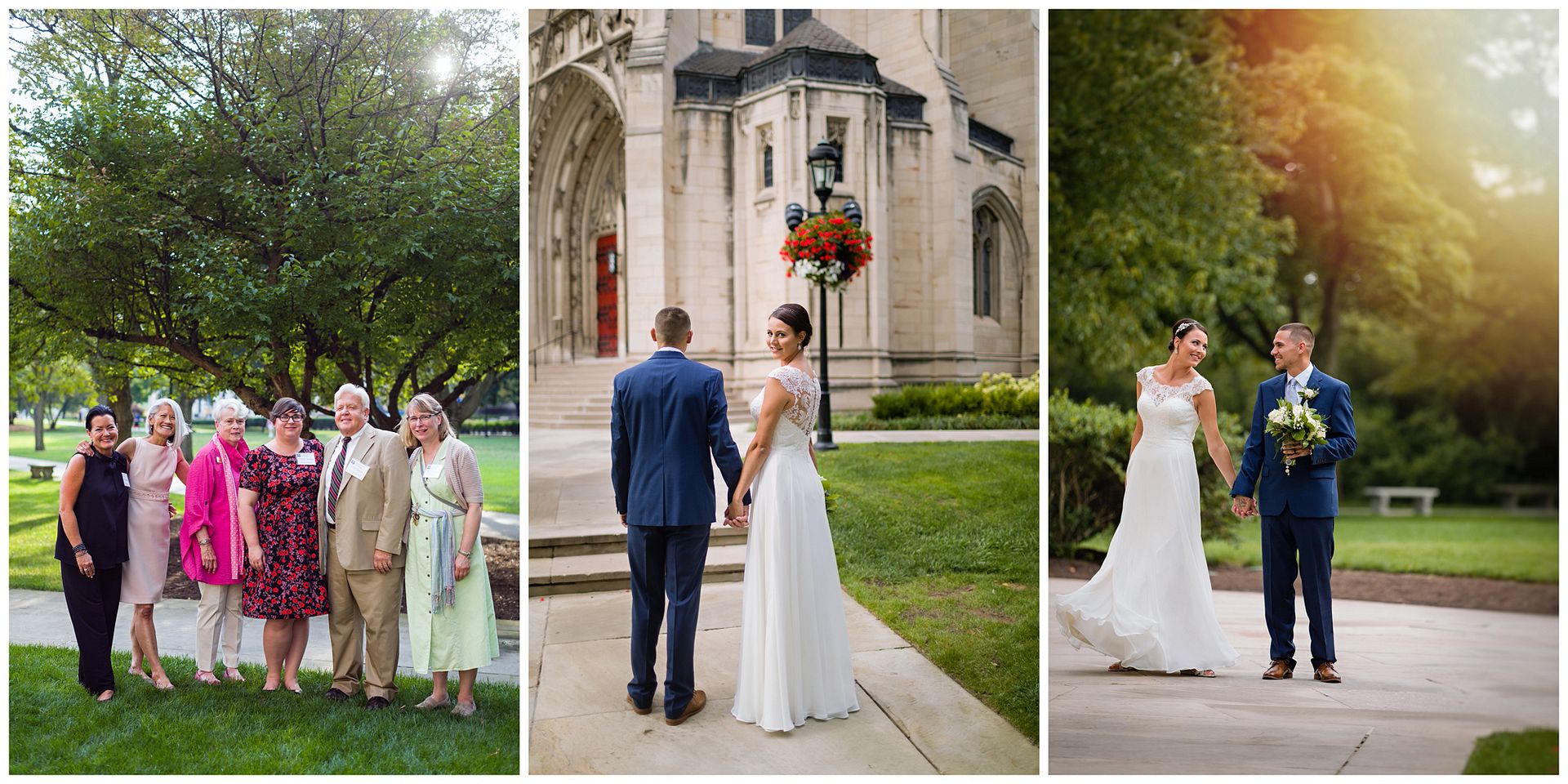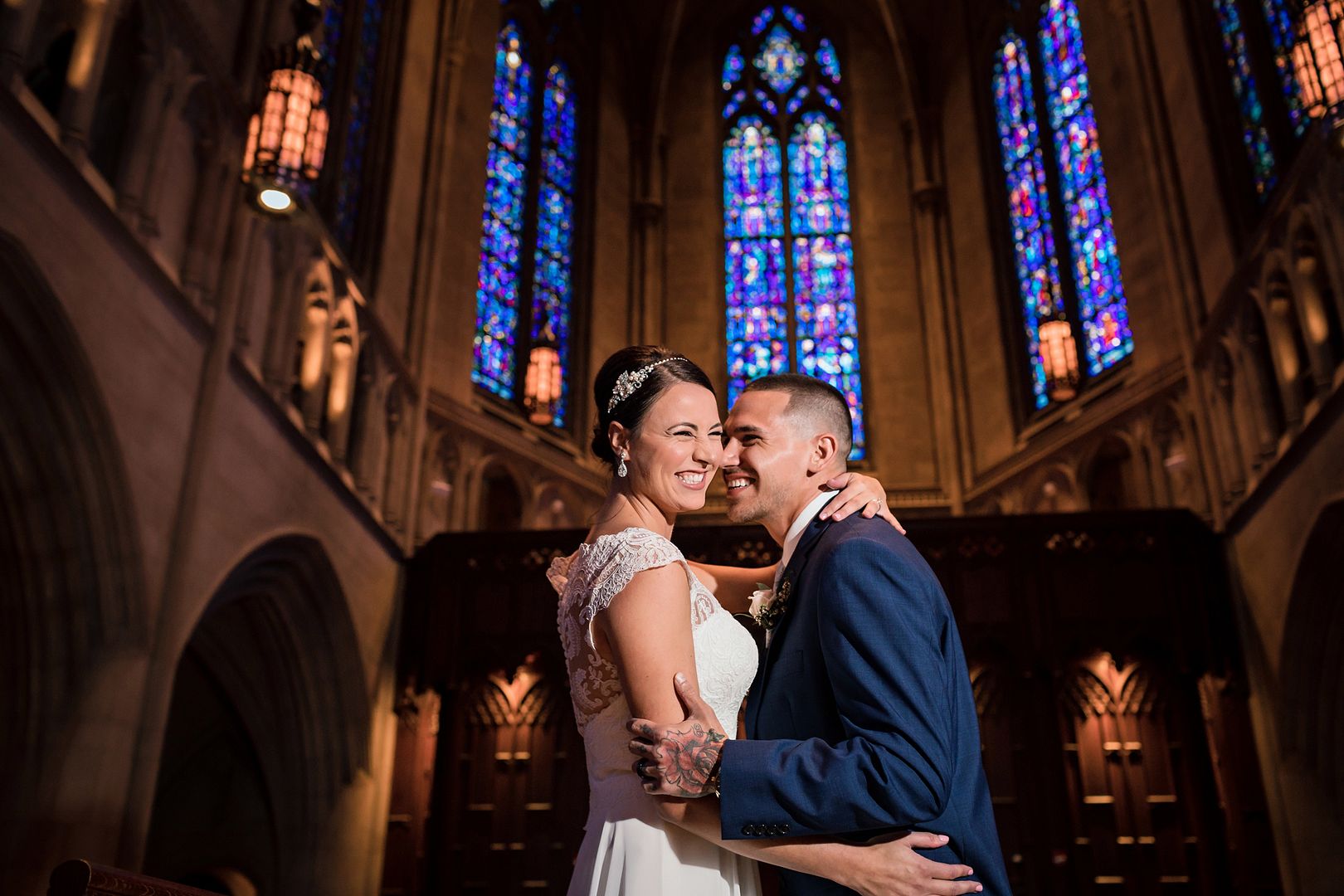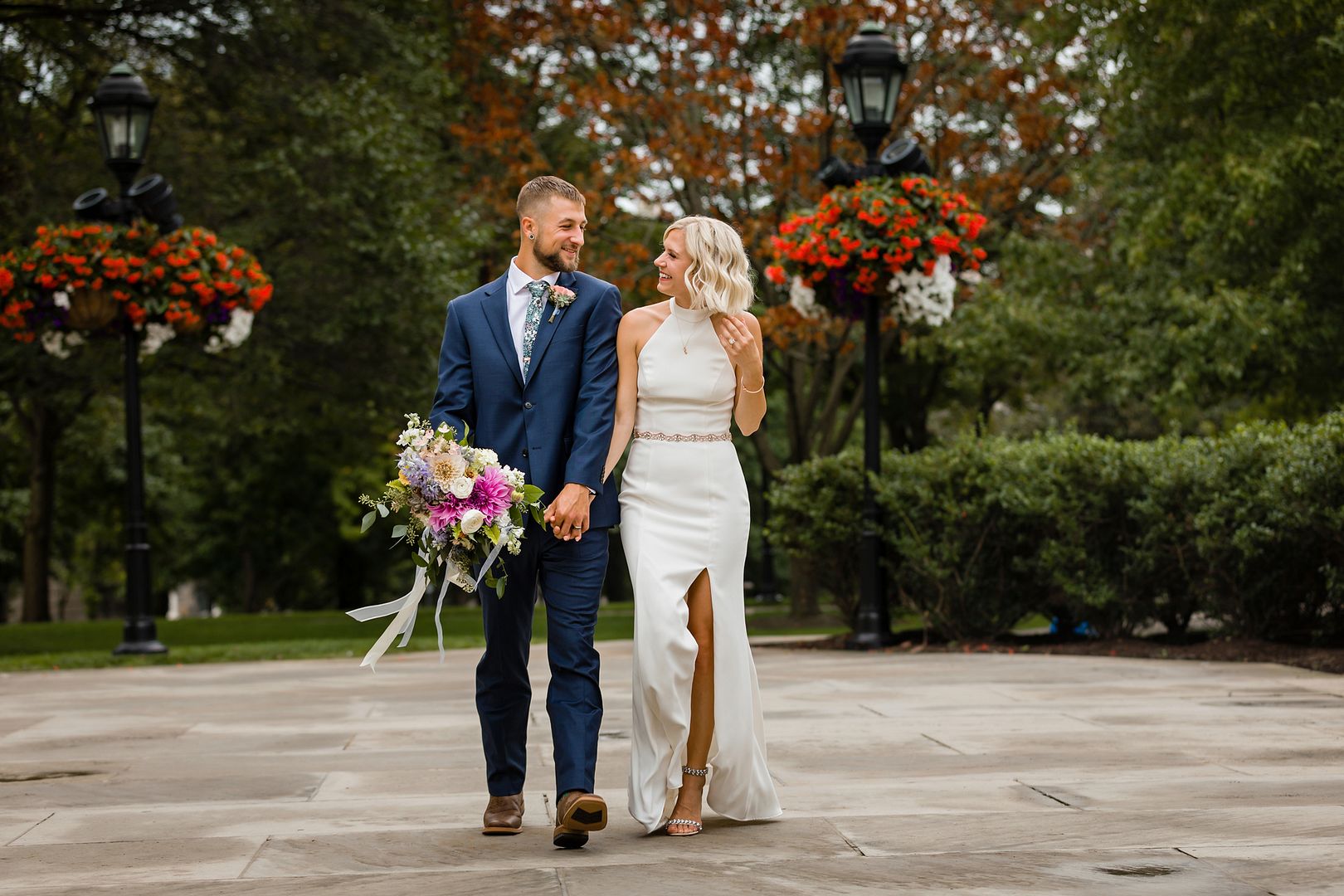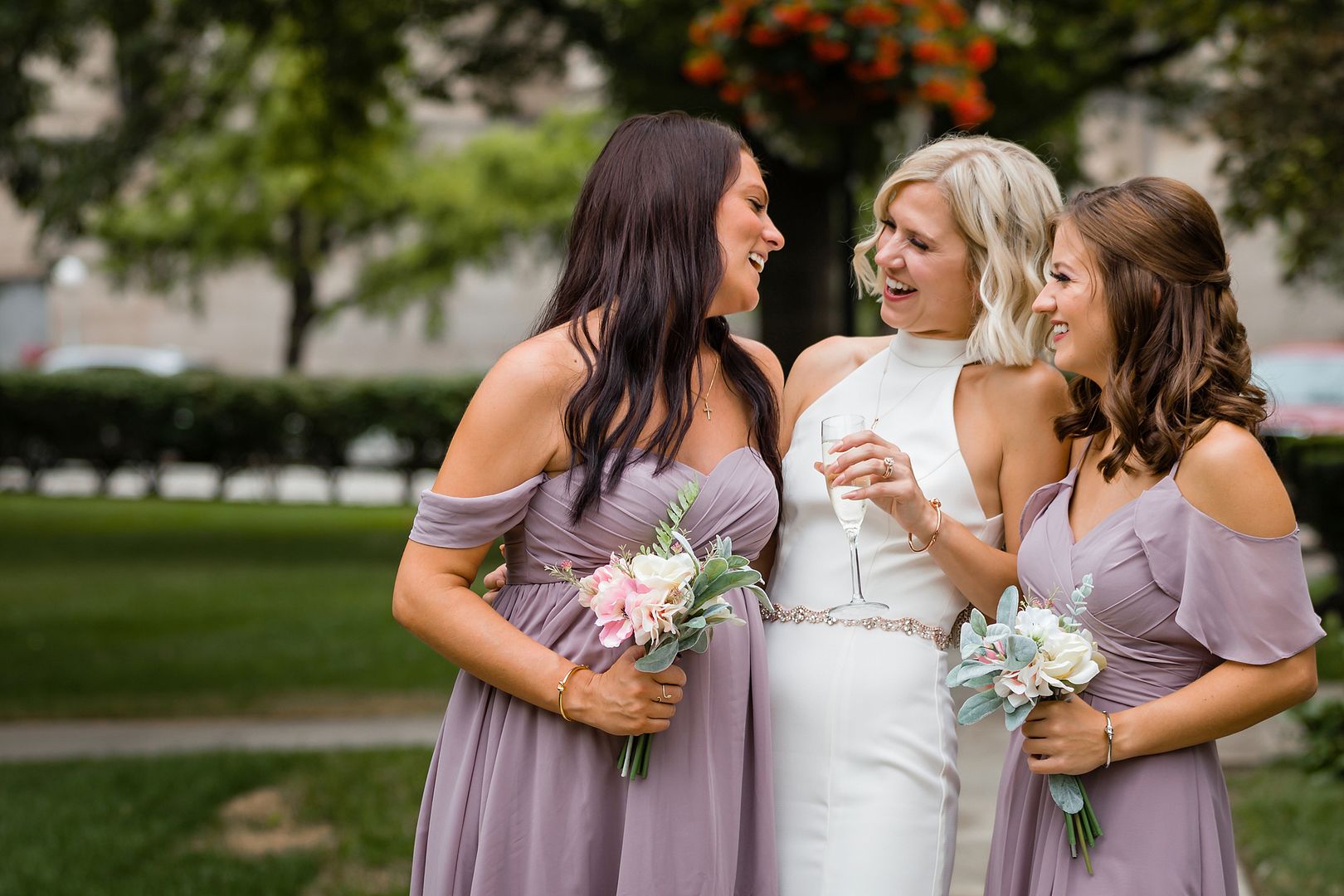 On Labor Day Weekend 2019, Heinz Chapel hosted its first Simply Styled Weddings. Similar to a pop-up wedding event/elopement, each couple had an hour for a ceremony at Heinz Chapel, a short photo shoot in the chapel, and then a small reception with champagne and the Pittsburgh cookie table.
This was a great option for couples who wanted something sweet and simple but not the time and expense of planning a huge event. Couples were able to have up to thirty guests at the wedding and I know some of the couples were hosting a little dinner at a restaurant or their home afterwards. I loved how the cookies were personalized for the couples and so were the bouquets! We also personalized our photography to the couple's wishes and personalities!
Heinz Chapel arranged the officiant, the photographers (that's us!), the floral, the cookies, the organist – it was just bring your own marriage license and guests! We had such a great time and everything ran so smoothly! I loved seeing the joy and excitement for each couple! Congratulations to all of you!
Be sure to see our full galleries here!
Vendors:
Officiant: Acting Officiant
Organist: Jon Tyillian
Florist: Pisarcik Greenhouses and Flower Farm
Calligraphy: CalligraSki
Ceremony venue: Heinz Chapel
Cookie Table: Potomac Bakery
Customized Cookies: Sara's Sweet Addiction
Photographer: Kristen Wynn Photography