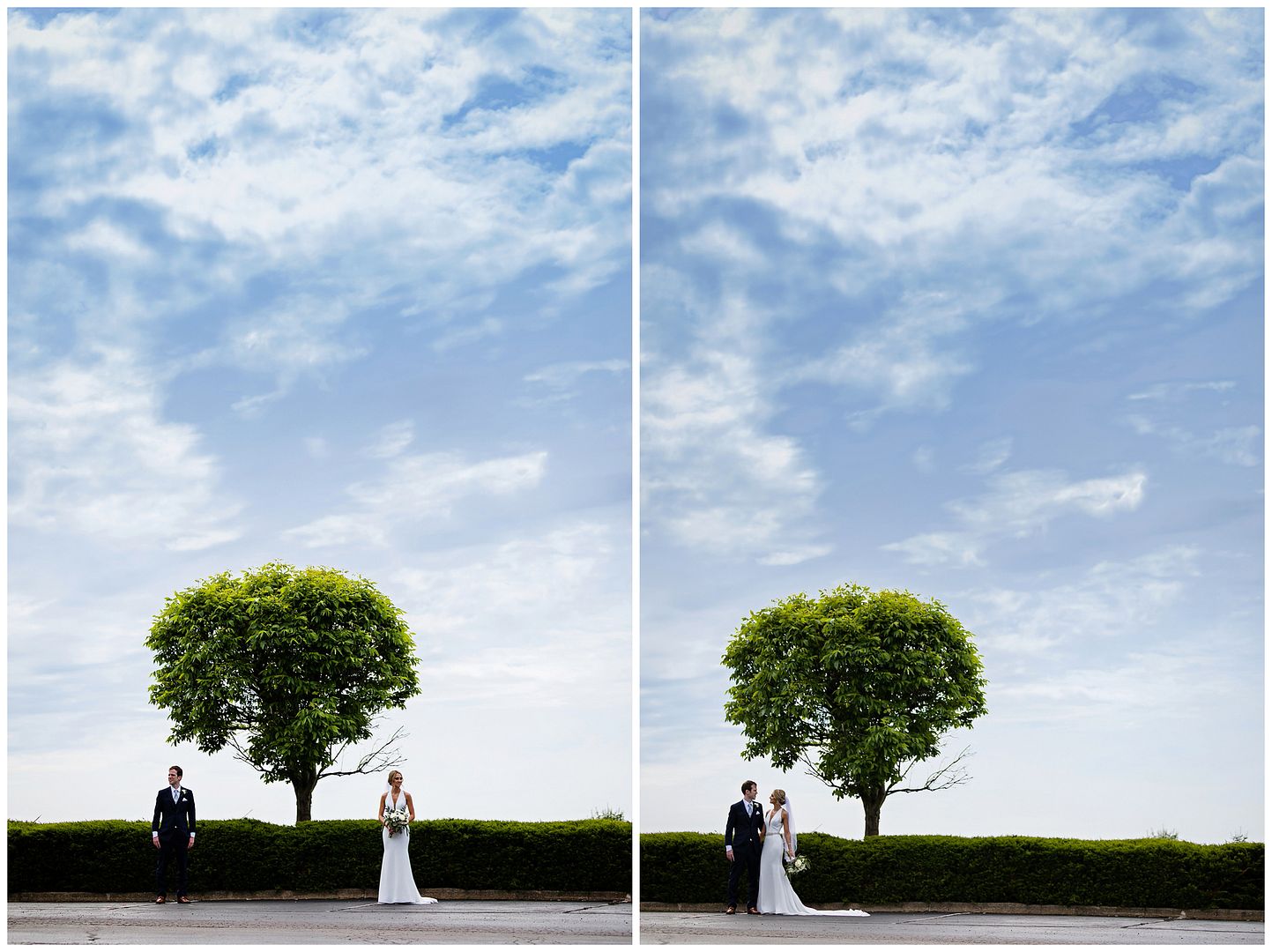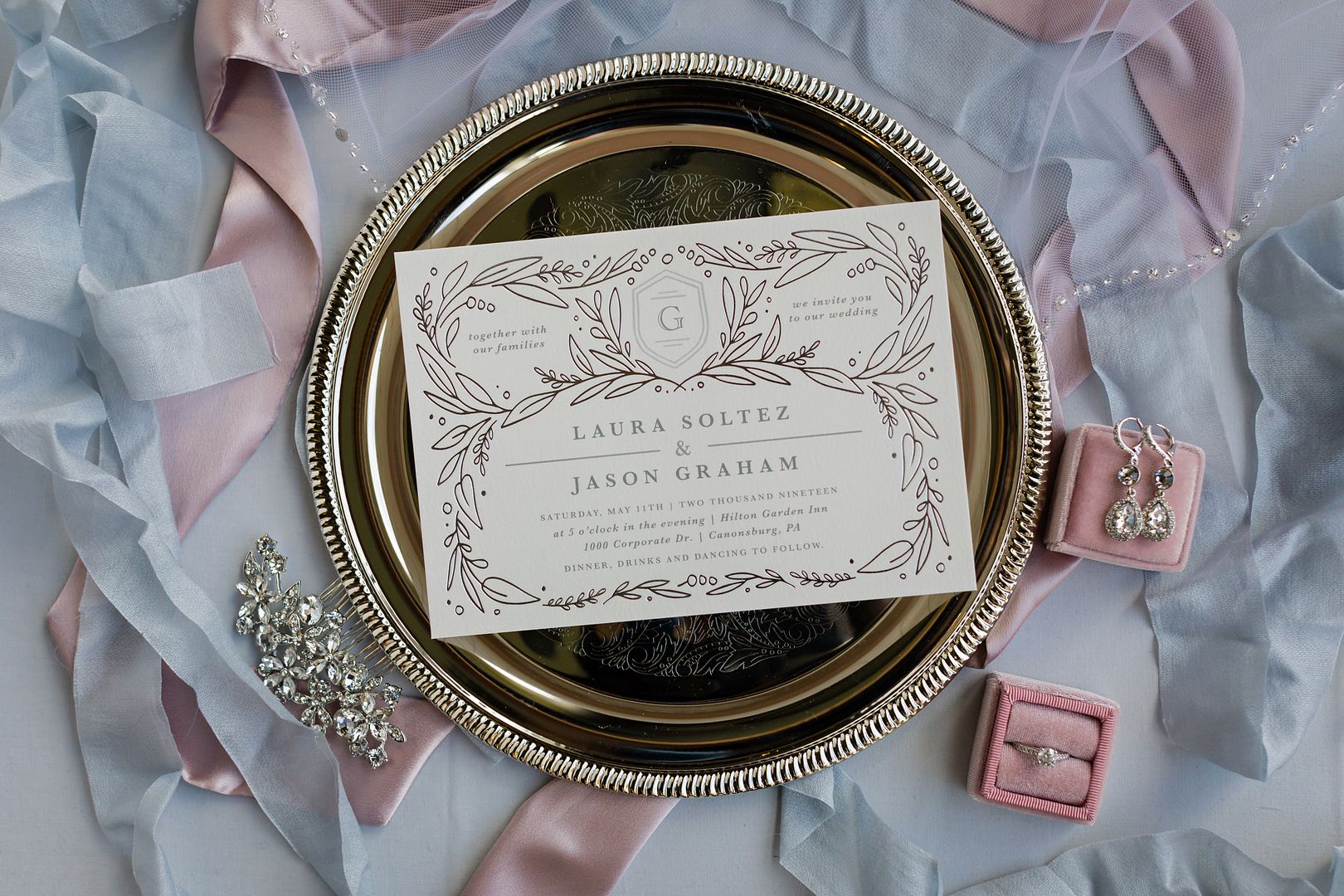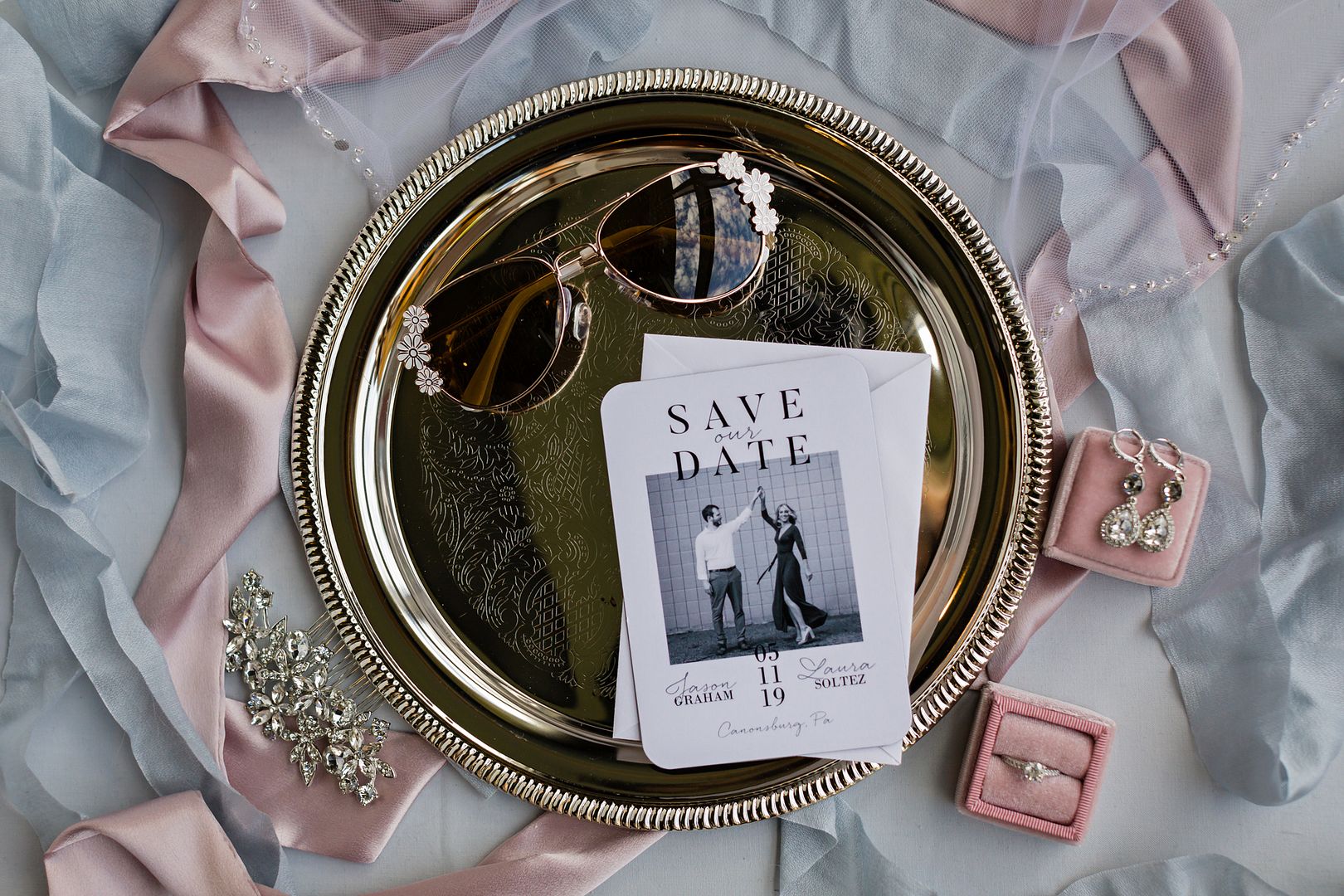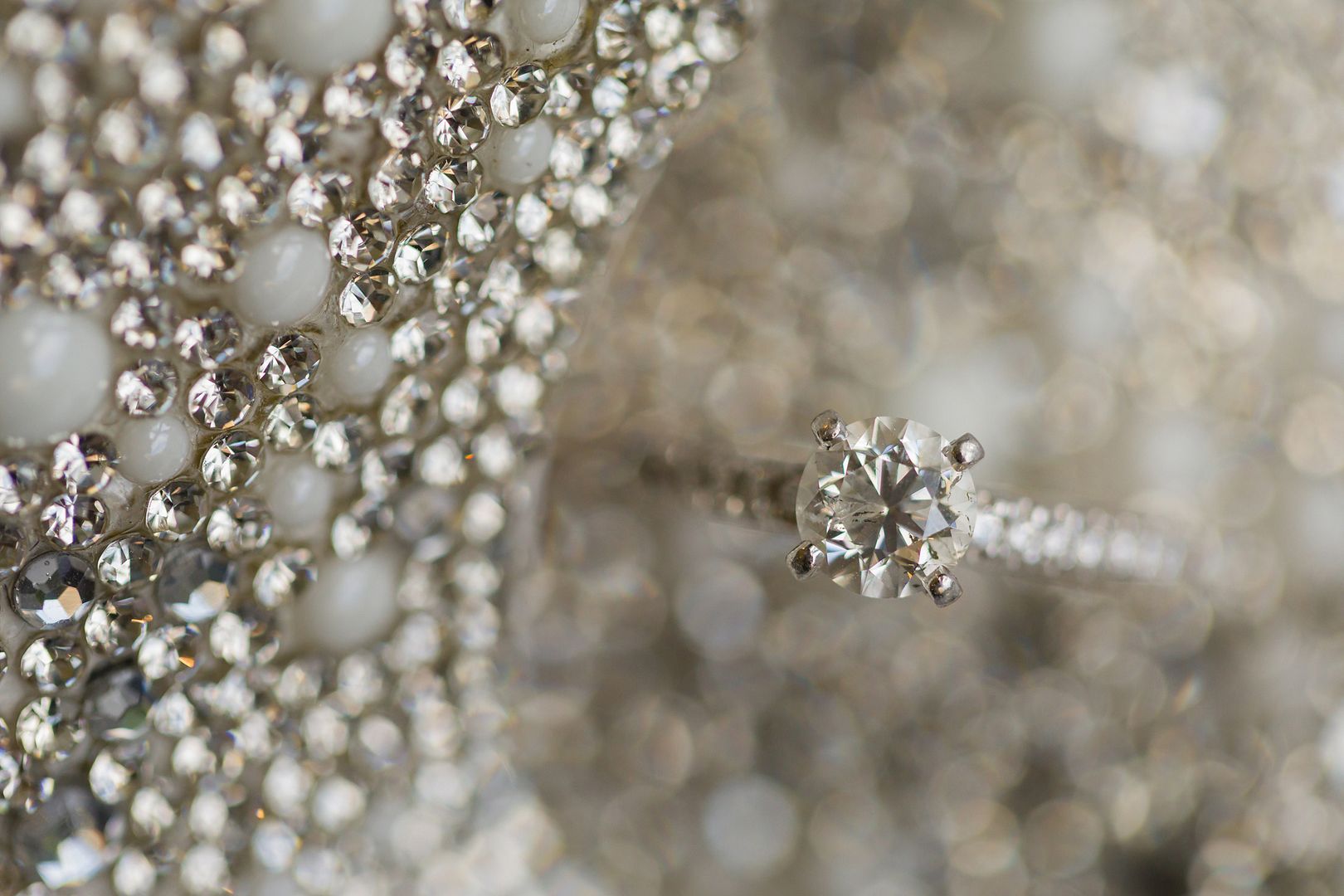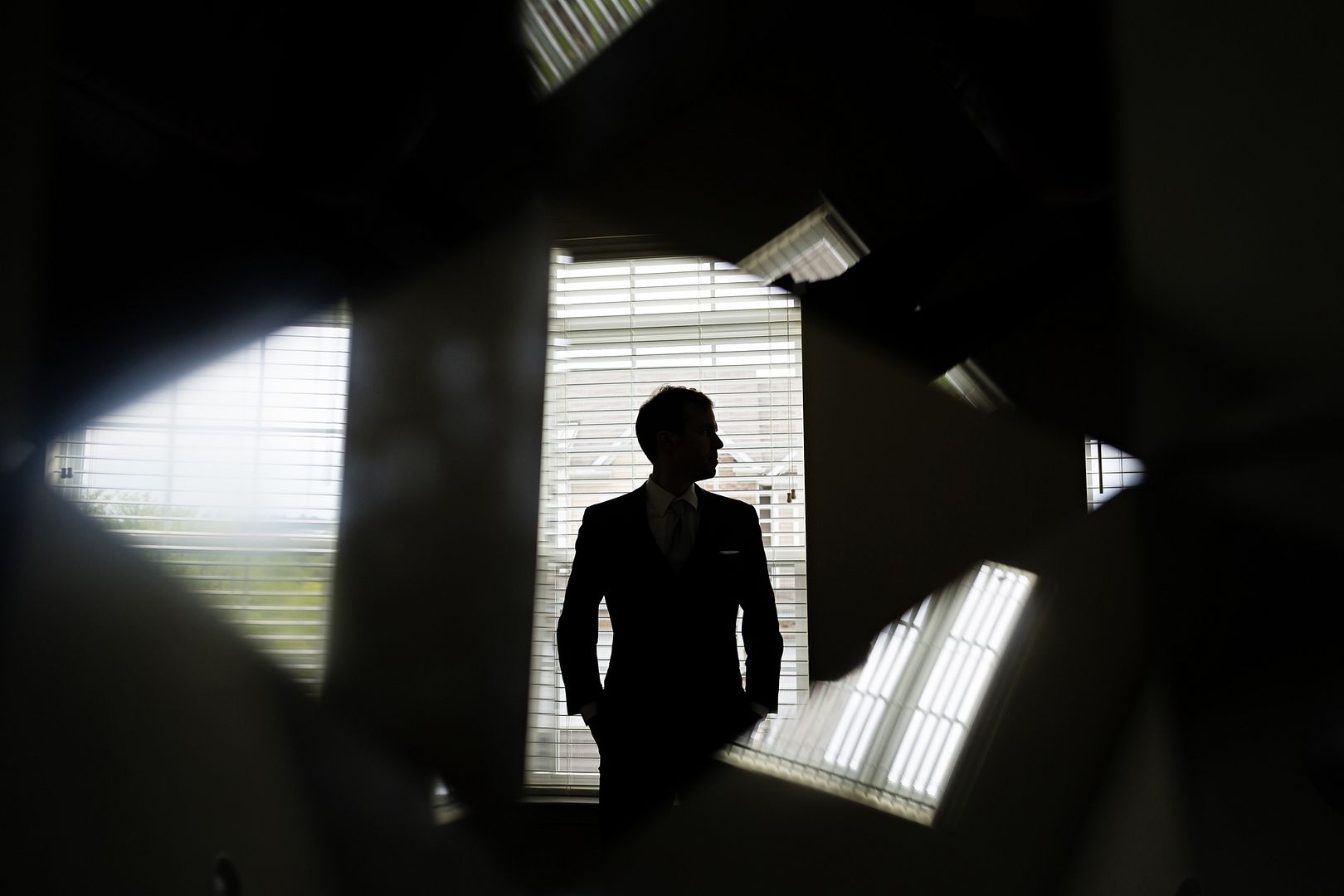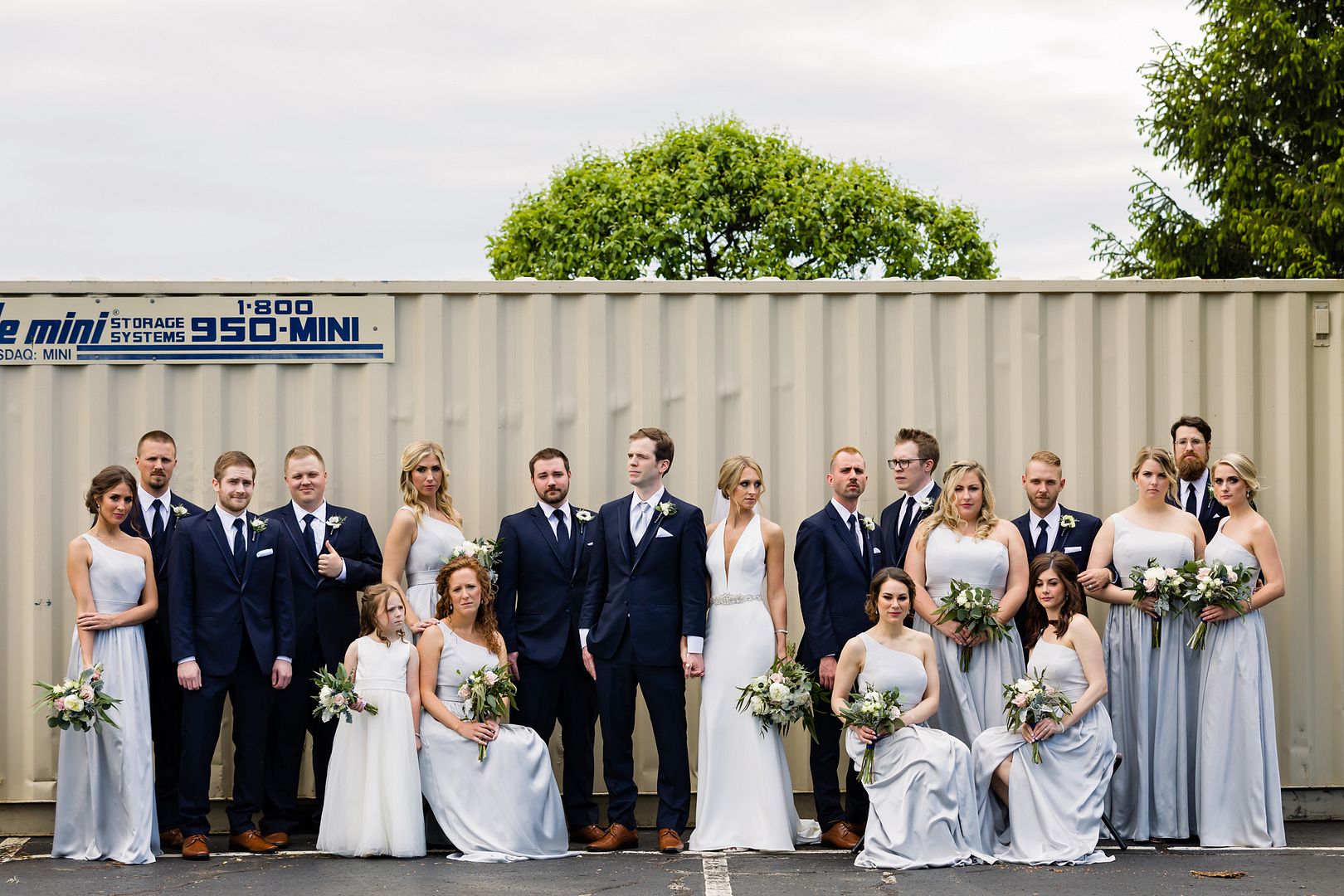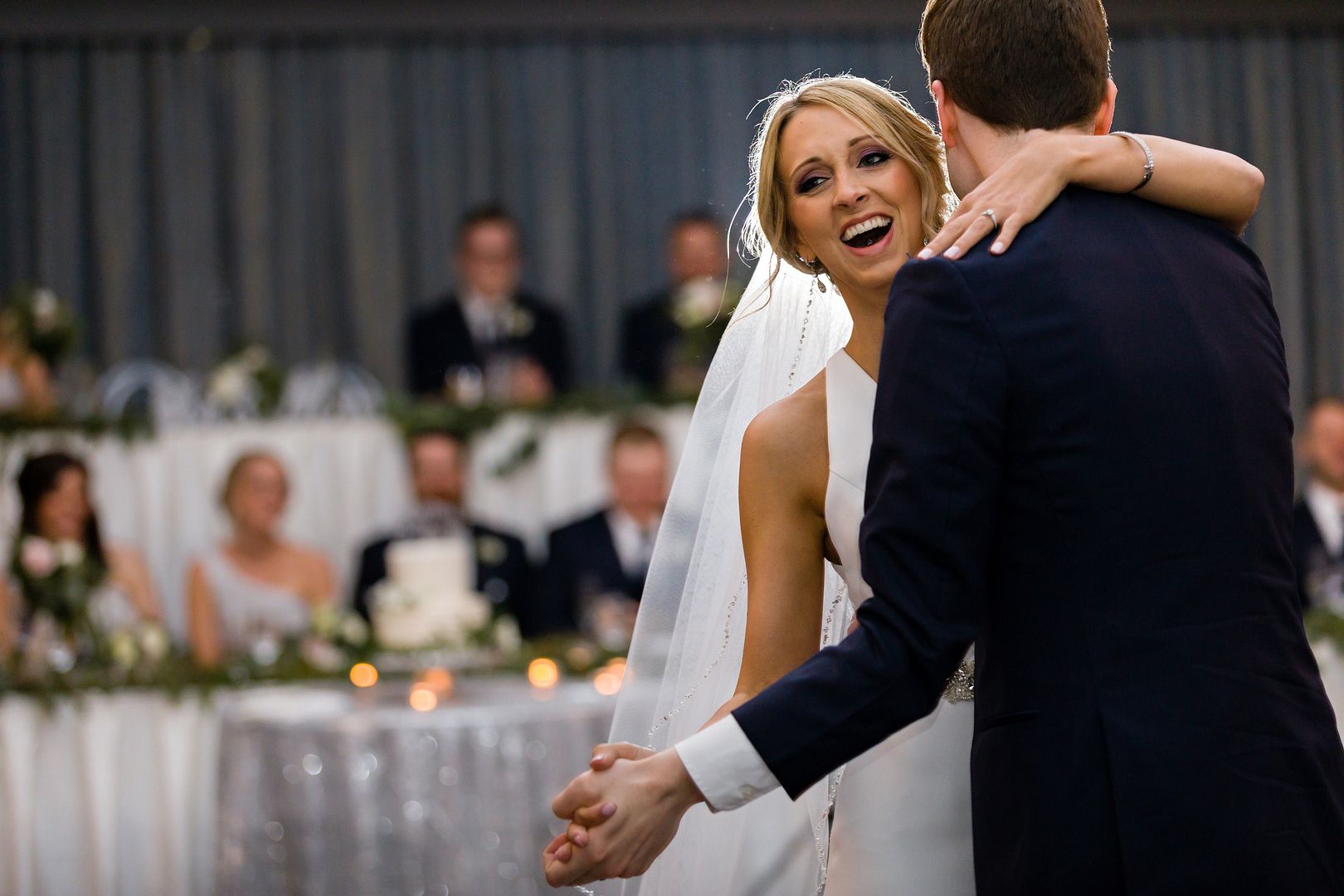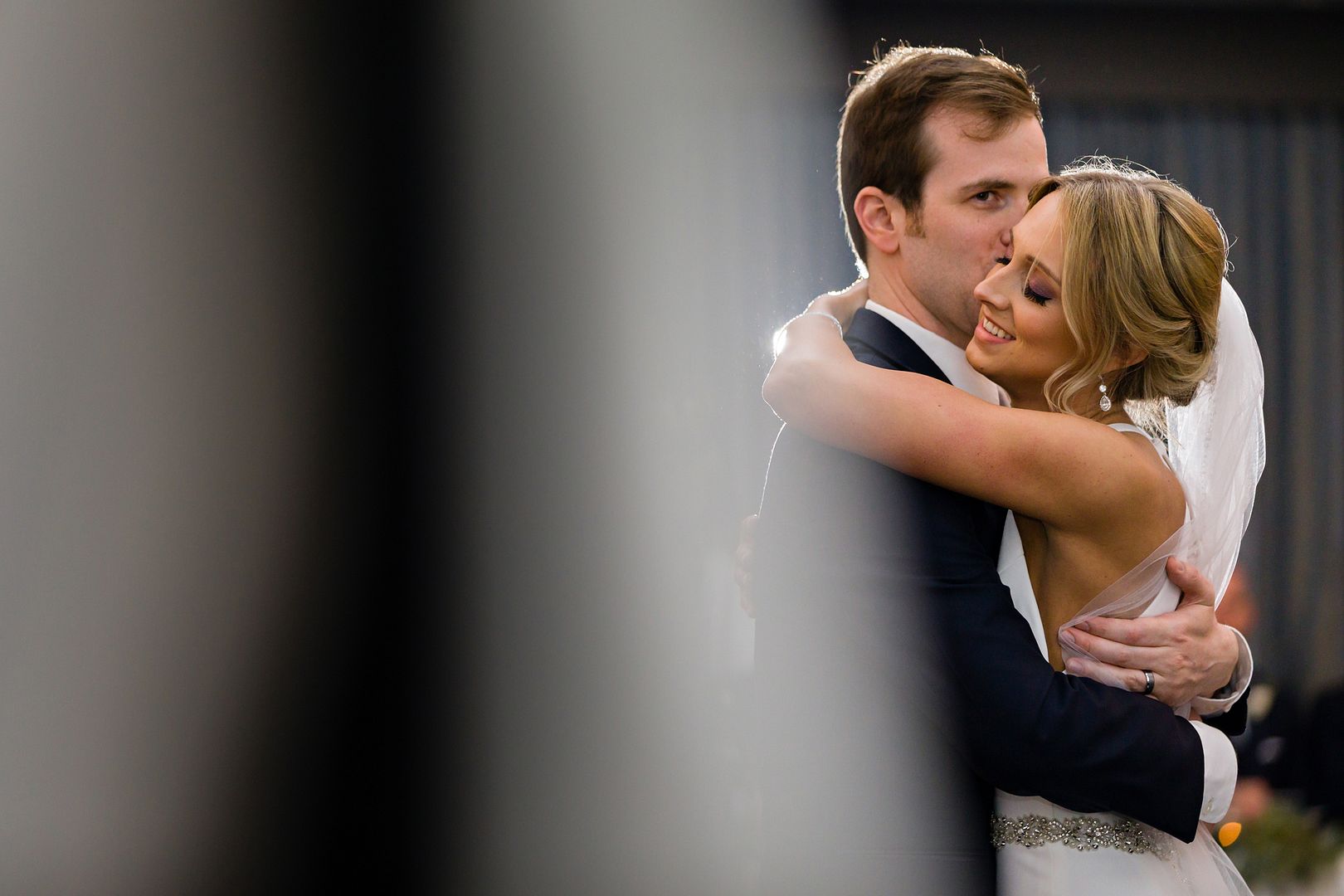 Laura and Jason were married on a beautiful day in early May. The venue was the Hilton Garden Inn Southpointe, one of our favorites and they've recently undergone some beautiful renovations! Let's start with the bridal suite/prep room – the Greene Room is newly updated featuring shades of gray decor and plenty of space for your entire bridal party to get ready. I really like all the windows in this room and the black couches. The guest rooms are updated as well and feature some new decor. I noticed the ballroom now has been updated to a more gray color scheme; it's a fresh look! Laura chose to go with clear Lucite/ghost chairs and that really matched the tone of the room.
Pittsburgh's been experiencing a lot of rain this week so we were mindful to keep the bride and bridesmaids' gowns clean before the ceremony. Fortunately we found a few great spots around Southpointe to take photos as both the ceremony and reception were at the hotel. Laura and Jason chose to do a first look which is always a great idea if your ceremony and reception are in one place without a long time gap in between those two events. One of my favorite parts of the day was when Jason gave Laura a letter to read during the first look. Another favorite part of the day for me was seeing that Jason chose joke/gag gift wrapping paper for his groomsmen gifts including Paw Patrol wrapping paper, Ninja Turtles, and baby shower gift wrapping paper, etc.
I also want to note how gorgeous the bridesmaid dresses were. I know people always say this but they truly were flattering for everyone! The shade of sterling was gorgeous and they had pockets! Pockets are the holy grail in dresses.
After some portraits and the first look, it was time for the outdoor ceremony. I like that the officiant kept the focus on what's important in a marriage when he described how he had to deal with his own marriage plans during the time of the Vietnam War. It really brings it into perspective for you. After the ceremony, the guests gathered in the foyer for cocktail hour and then the reception began! Laura and Jason are very humble and even had the lights lowered so that they wouldn't be put on display too much/be the center of attention. These two are also very caring for others and that's why they are both nurses – it's how they met! We did a quick set of sunset photos and a sparkler line later in the night! It was an awesome party that kept going till 11 PM with the dance floor full! We hope you two had a wonderful honeymoon and congrats again! It was an honor to celebrate with you on your special day.
Be sure to see our full galleries here!
Vendors:
Invitation: Minted
Prep location: Hilton Garden Inn Pittsburgh/Southpointe
Gown Designer: Mikaella
Bridal Salon: Sorelle Bridal Salon
Shoes: Betsey Johnson
Veil: USABride by Dareth Colburn
Bridesmaid Dresses: David's Bridal
Men's Formalwear: Men's Wearhouse
Florist: Memories in Bloom
Hair Stylist: Haley's Chop Shop
Make-Up Artist: b morgan makeup
Hotel Accommodations: Hilton Garden Inn Pittsburgh/Southpointe
Coordinator/Planner: Joanna Bazzano of Hilton Garden Inn Pittsburgh/Southpointe
Ceremony venue: Hilton Garden Inn Pittsburgh/Southpointe
Reception venue: Hilton Garden Inn Pittsburgh/Southpointe
Cake: Bethel Bakery
Catering: Hilton Garden Inn Pittsburgh/Southpointe
Entertainment: Soundwaves Event Group
Rings: Jared
Linens: Hilton Garden Inn Southpointe-Pittsburgh
Favors: Cookies
Photo Booth: Soundwaves Event Group
Rehearsal Dinner Location: Atria's
Photographer: Kristen Wynn Photography