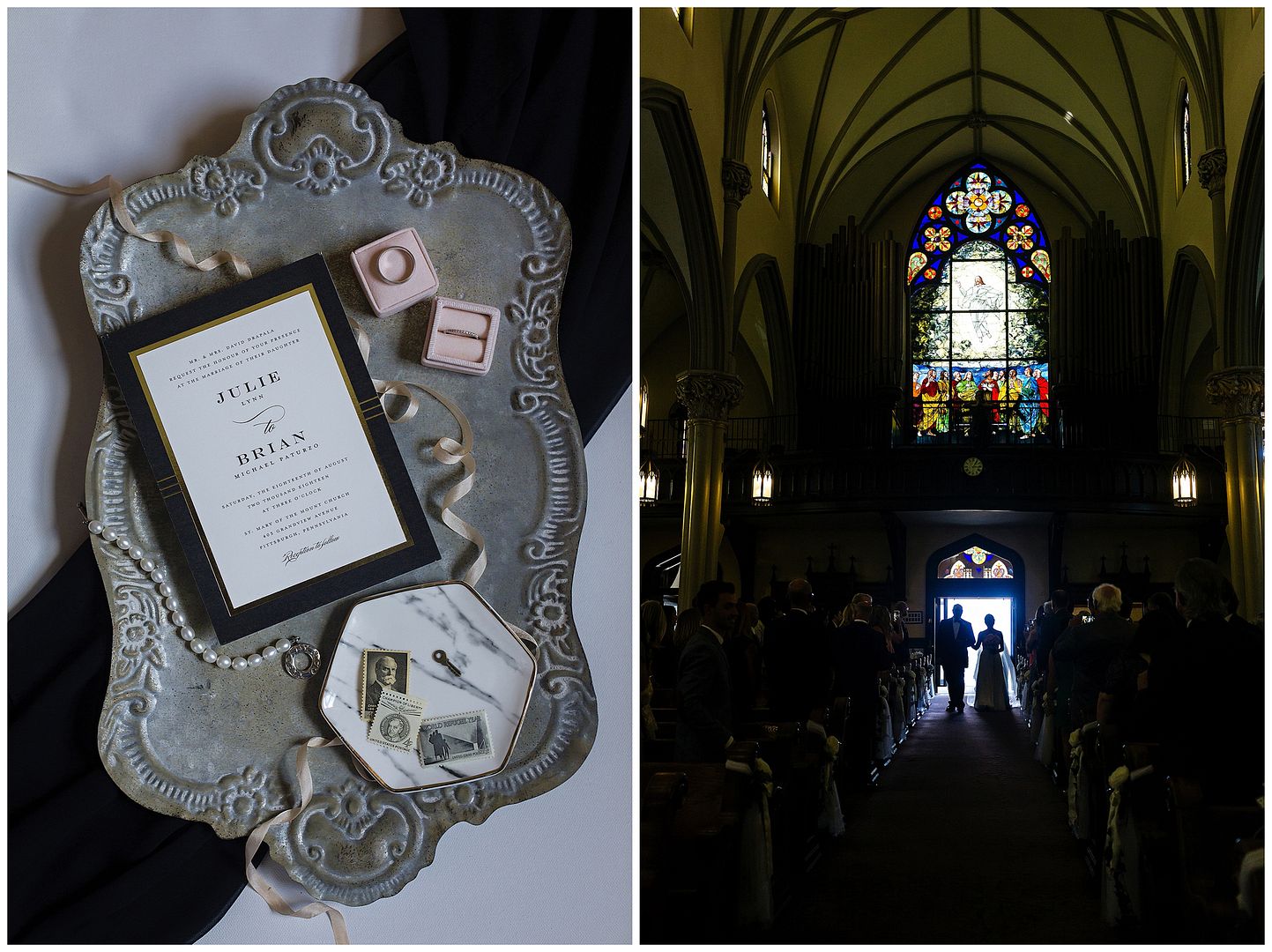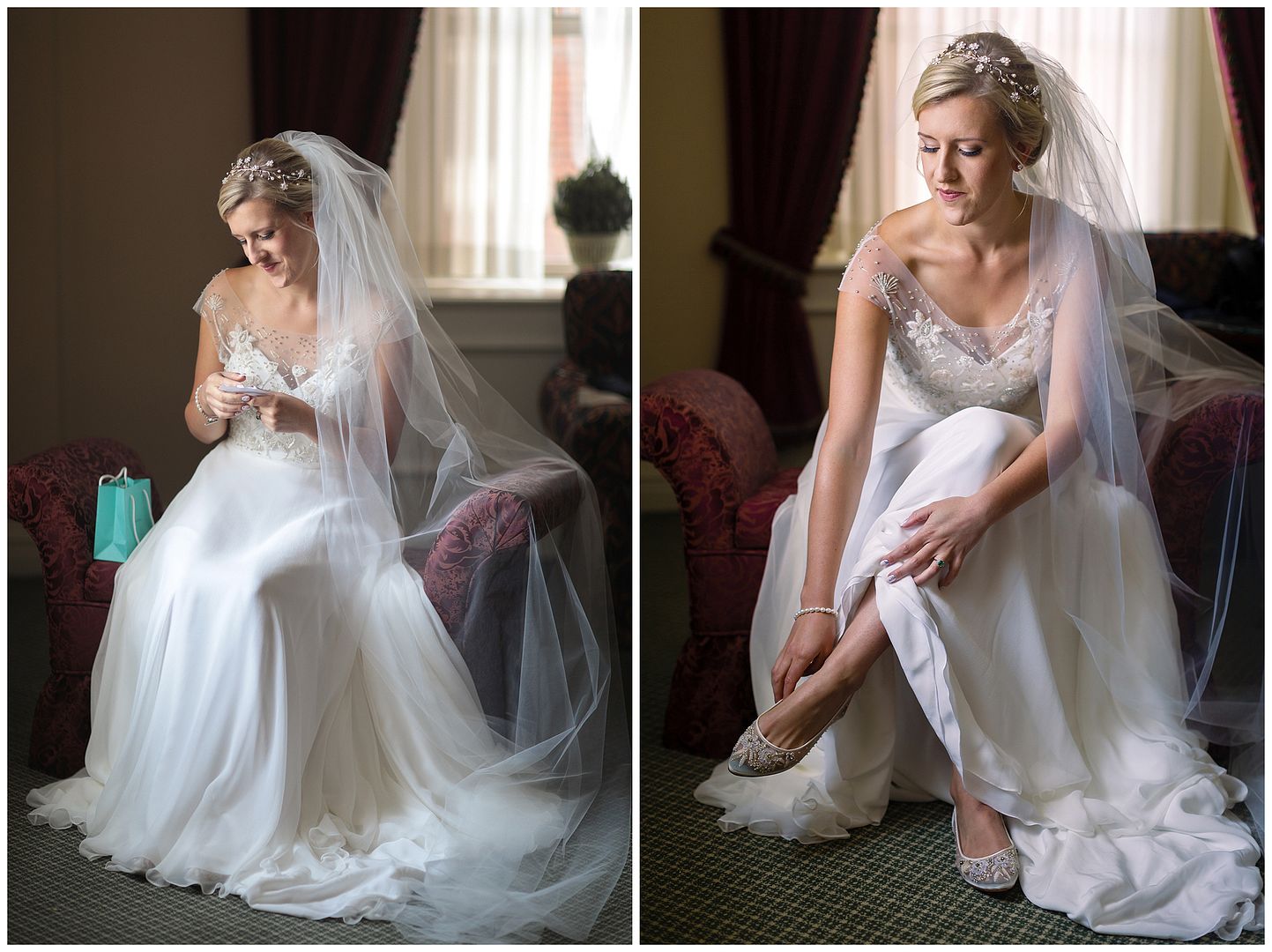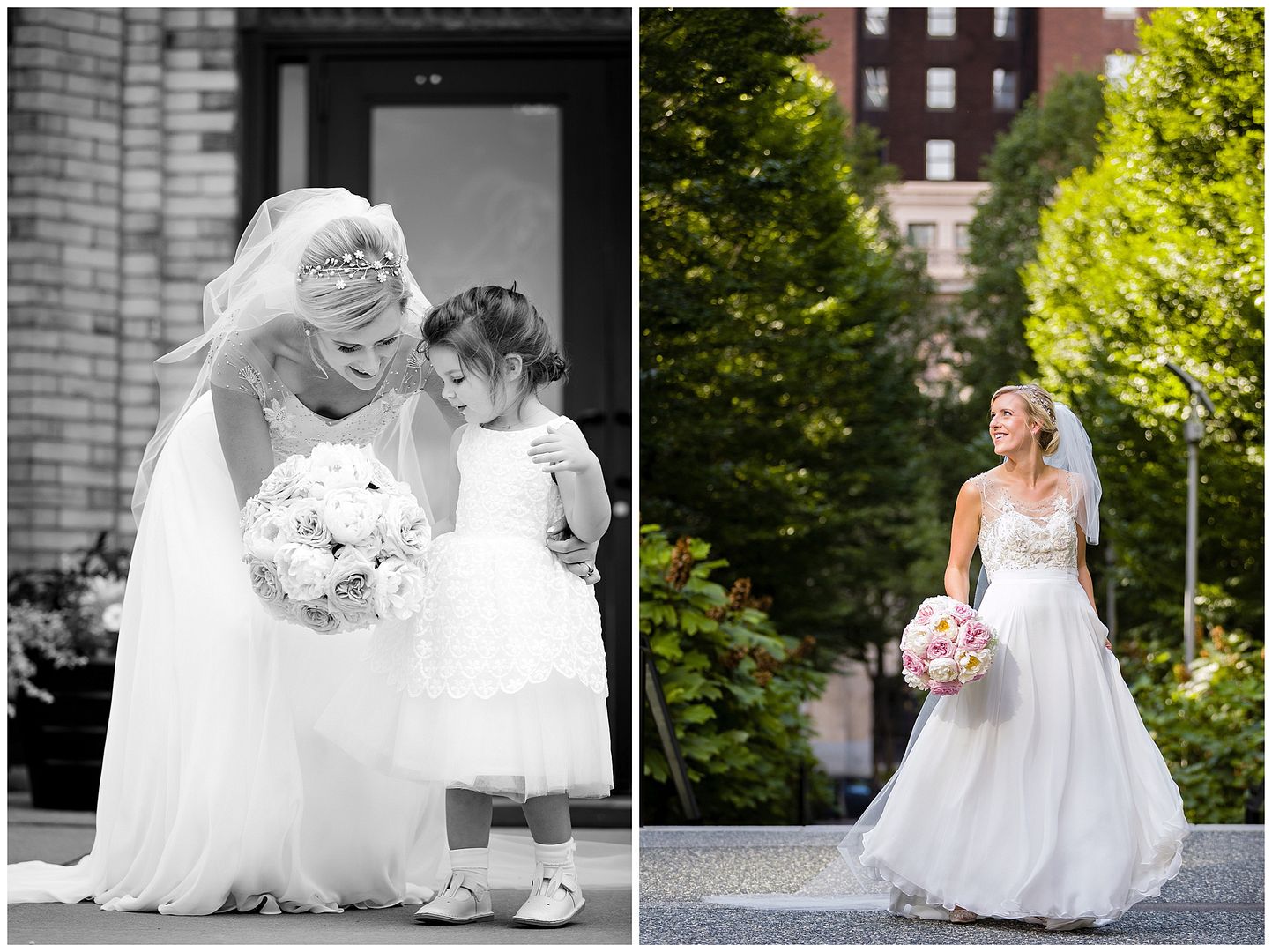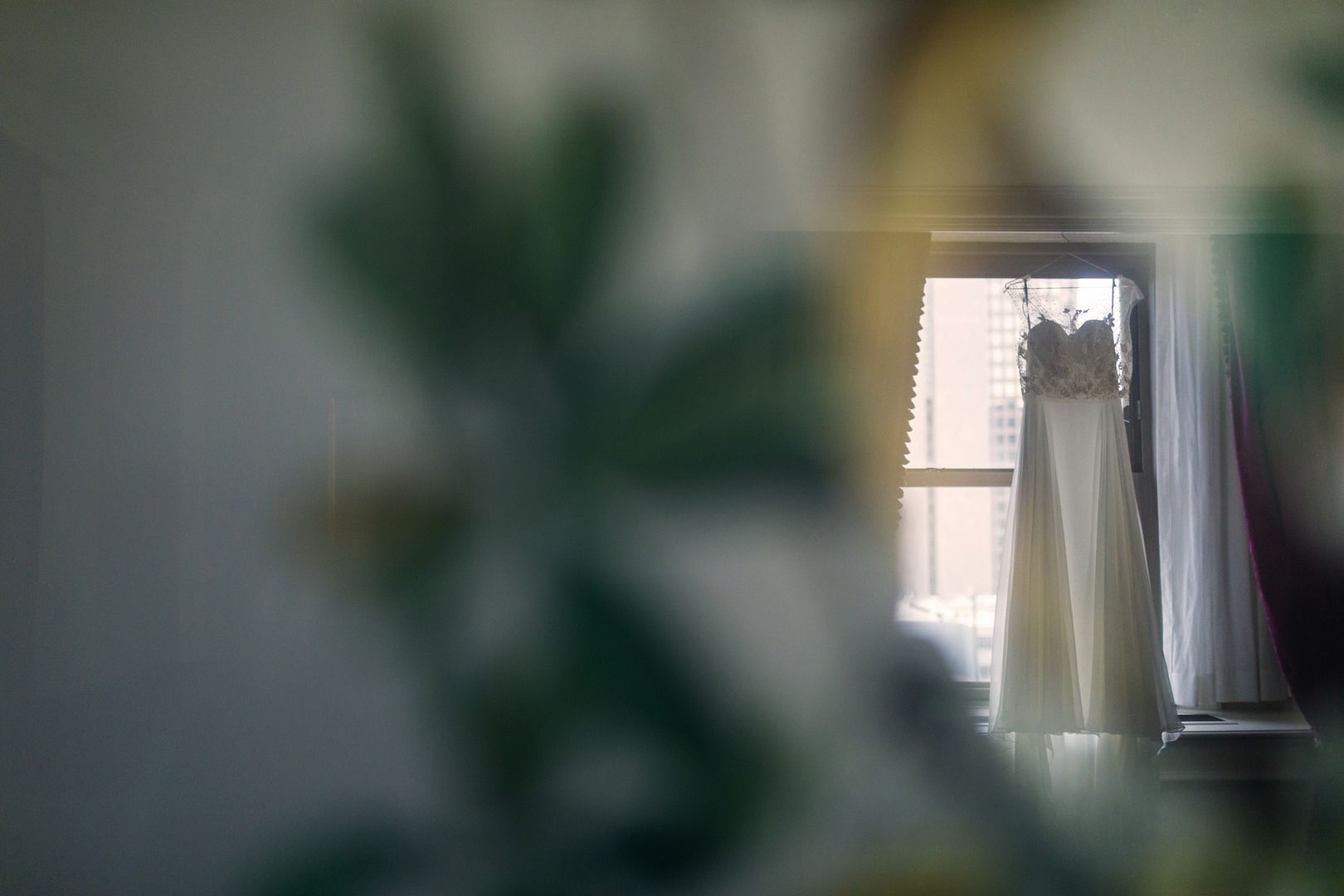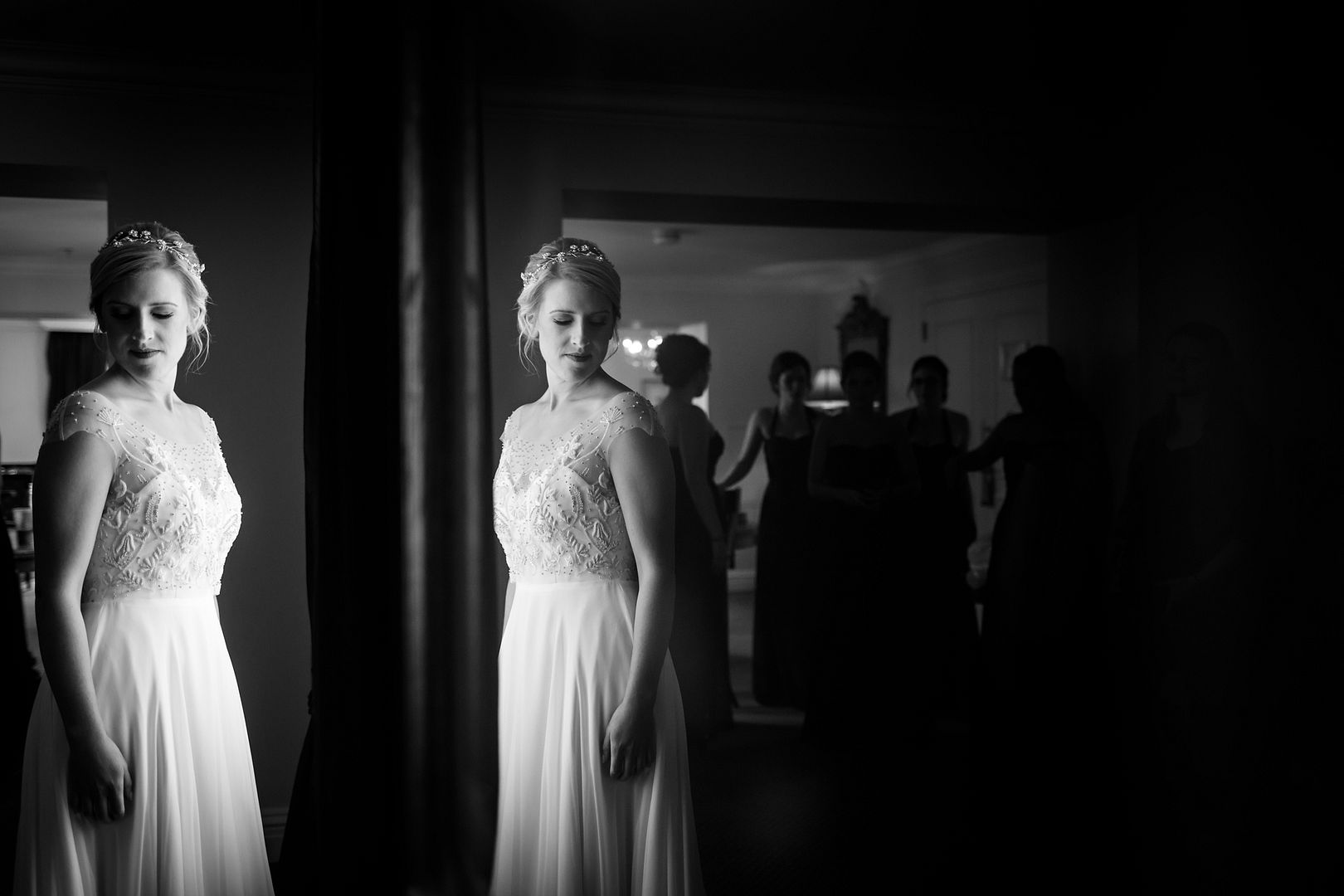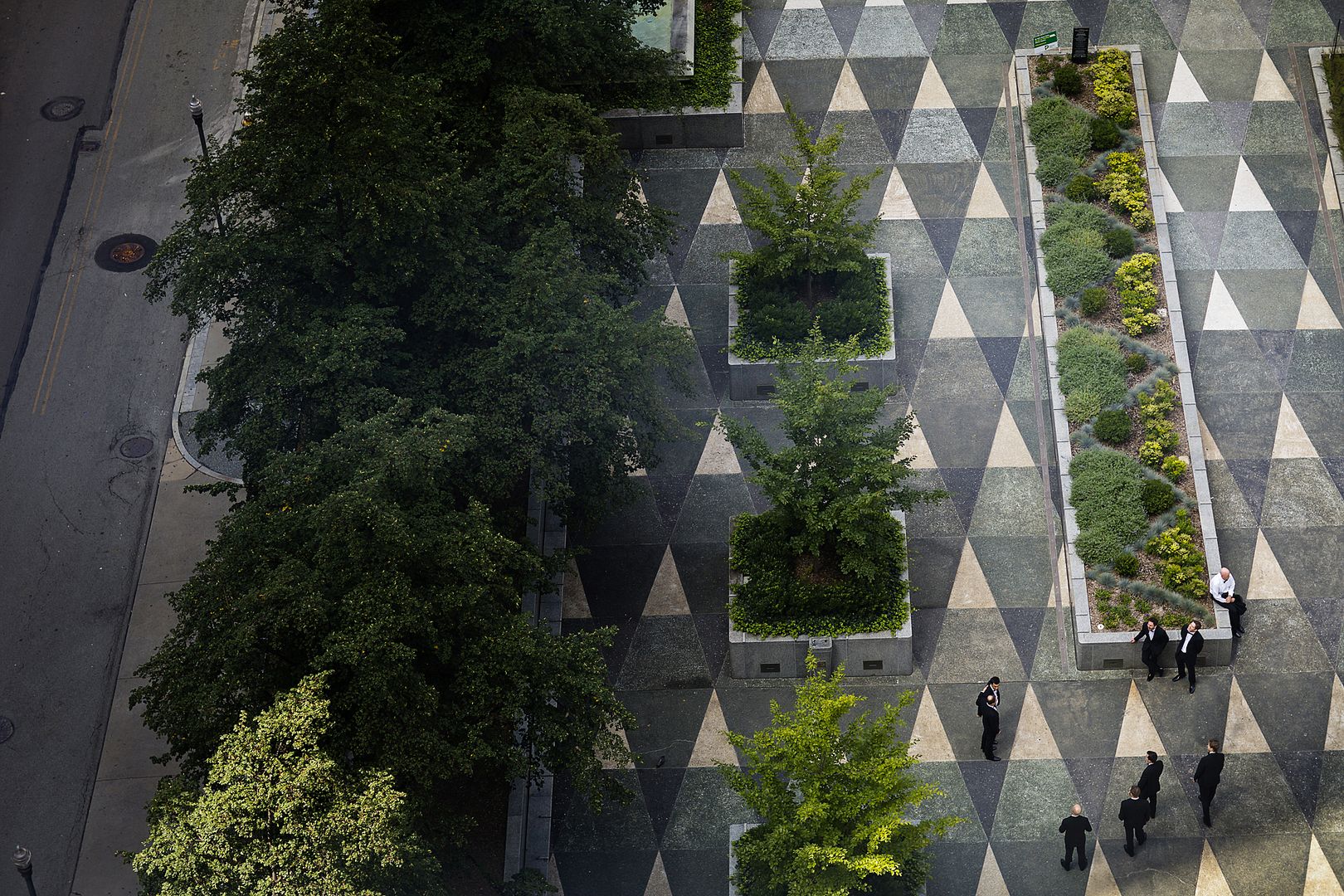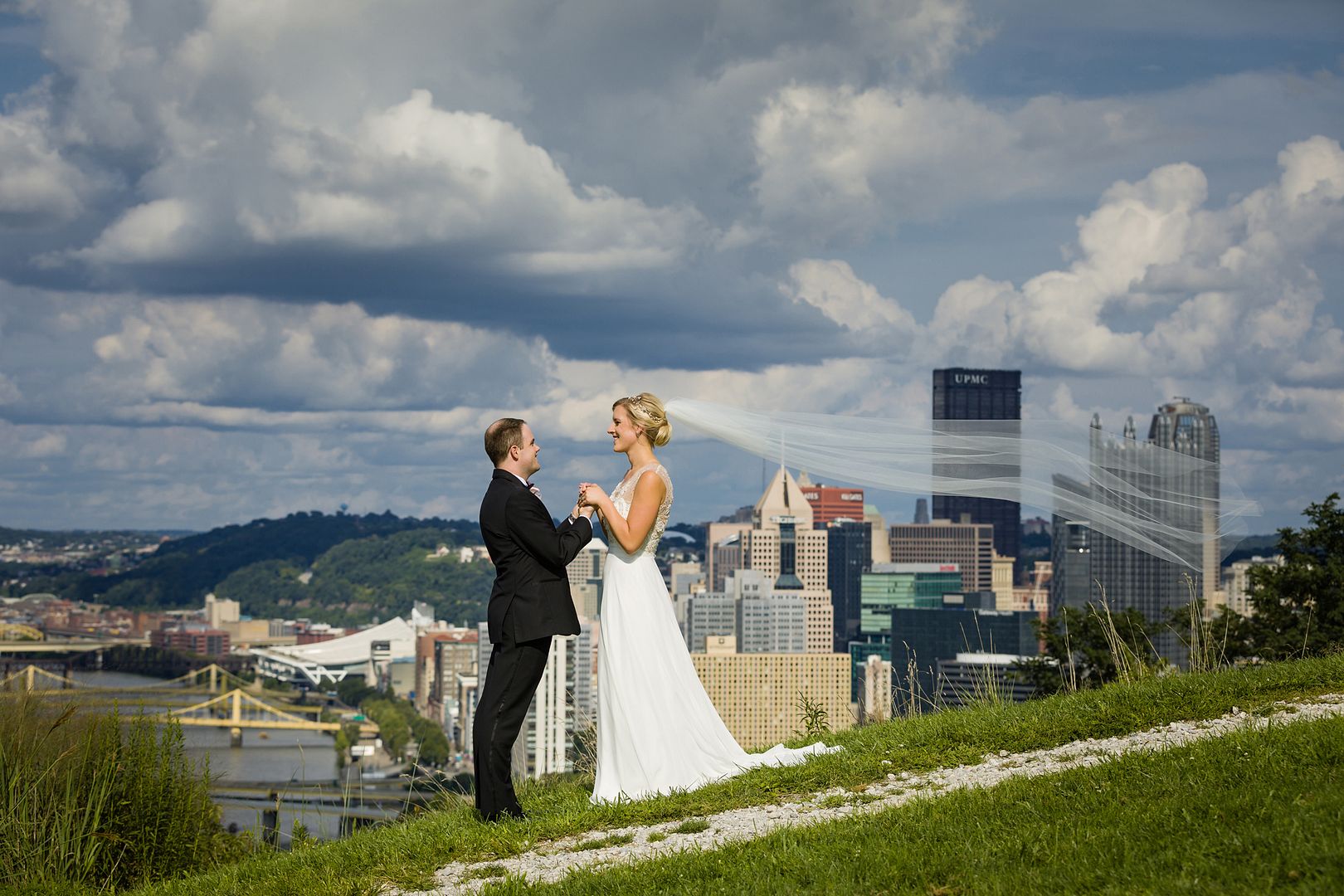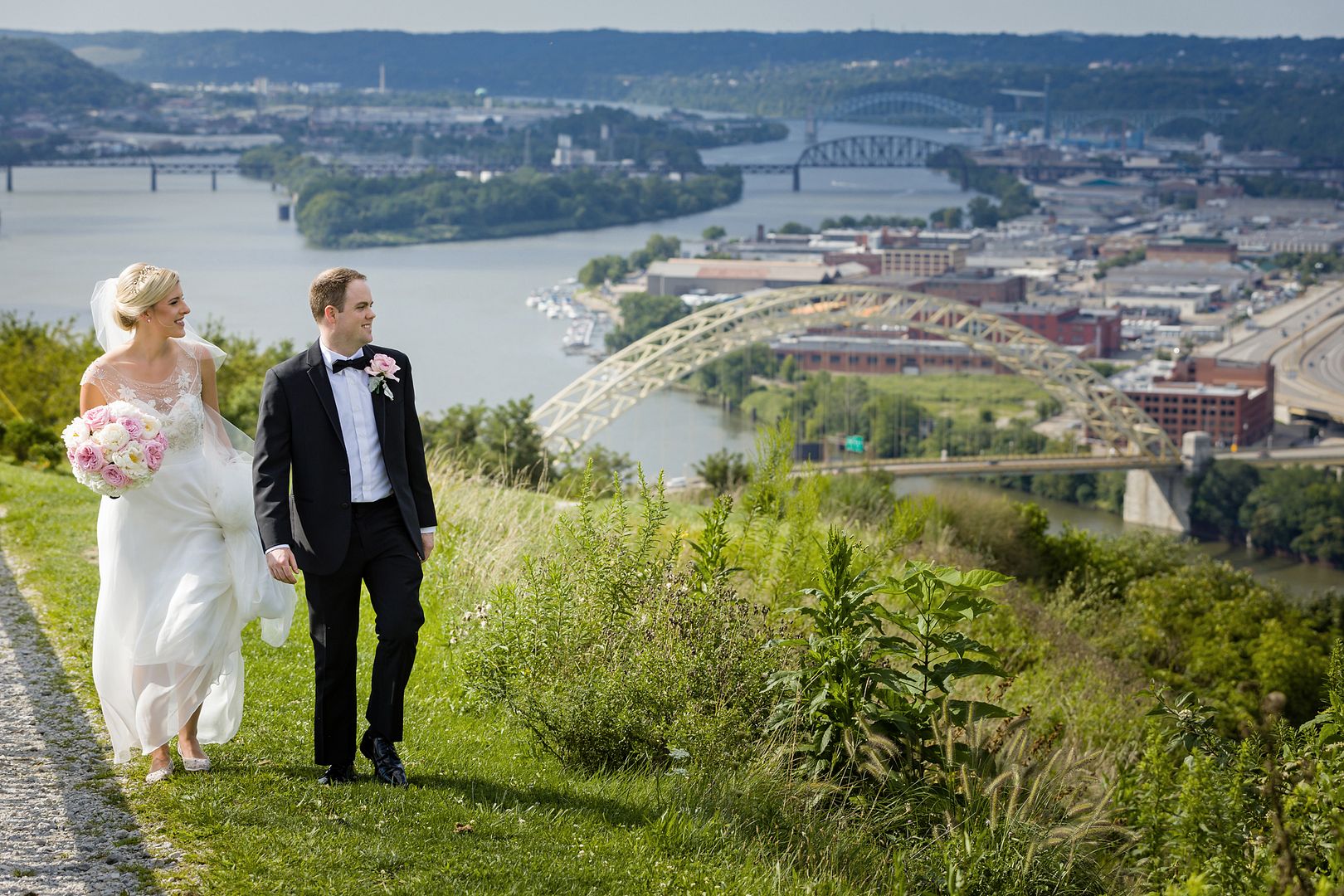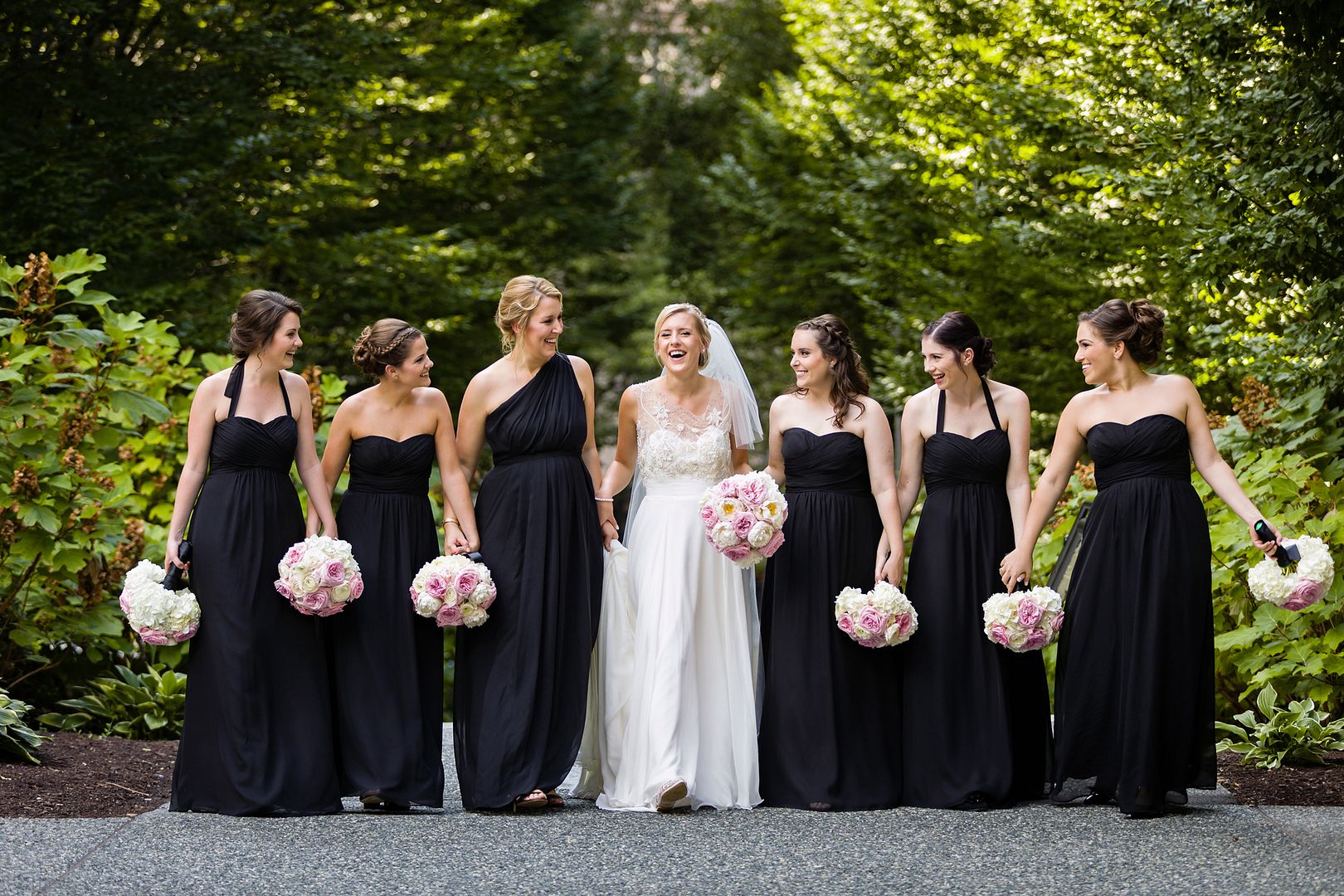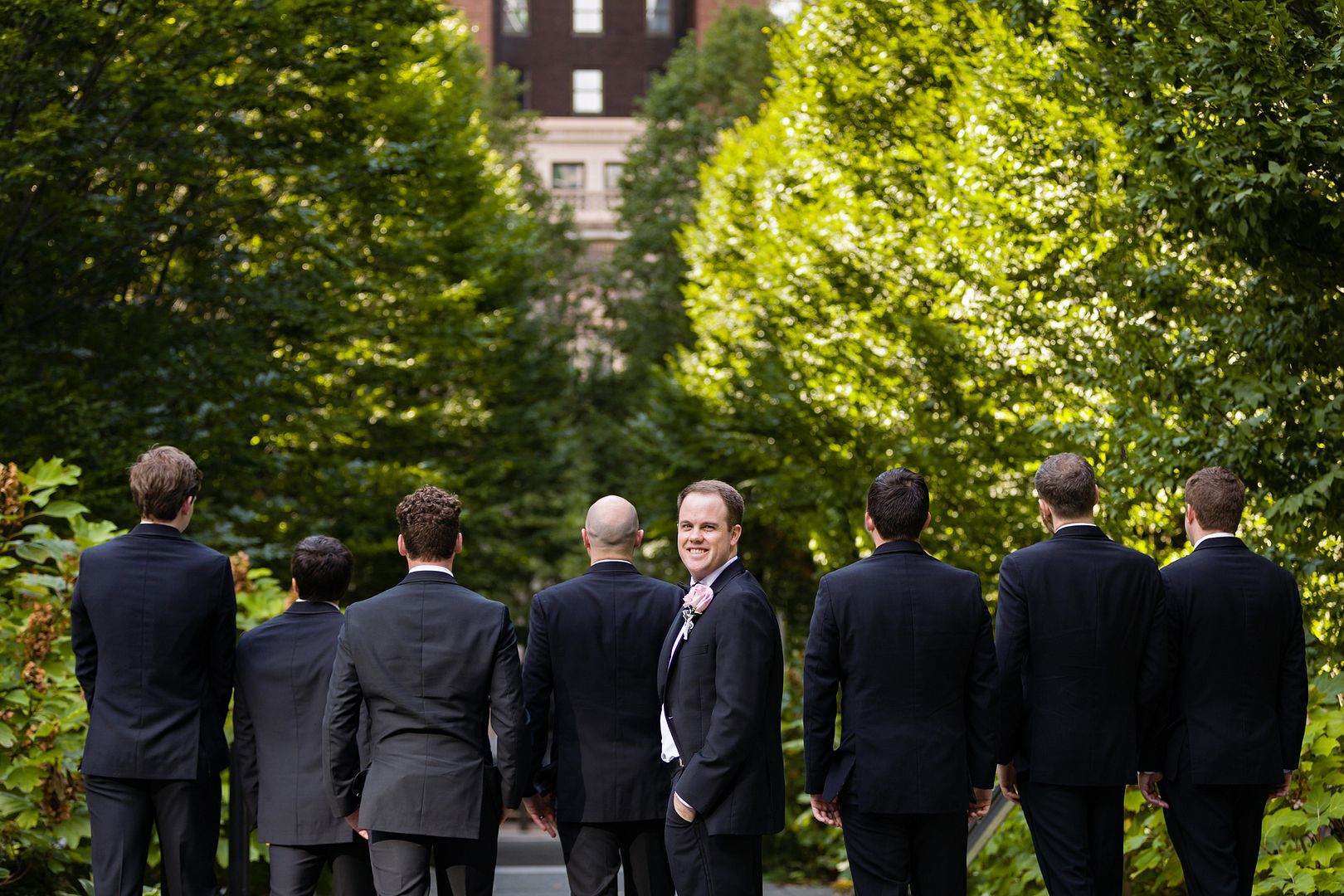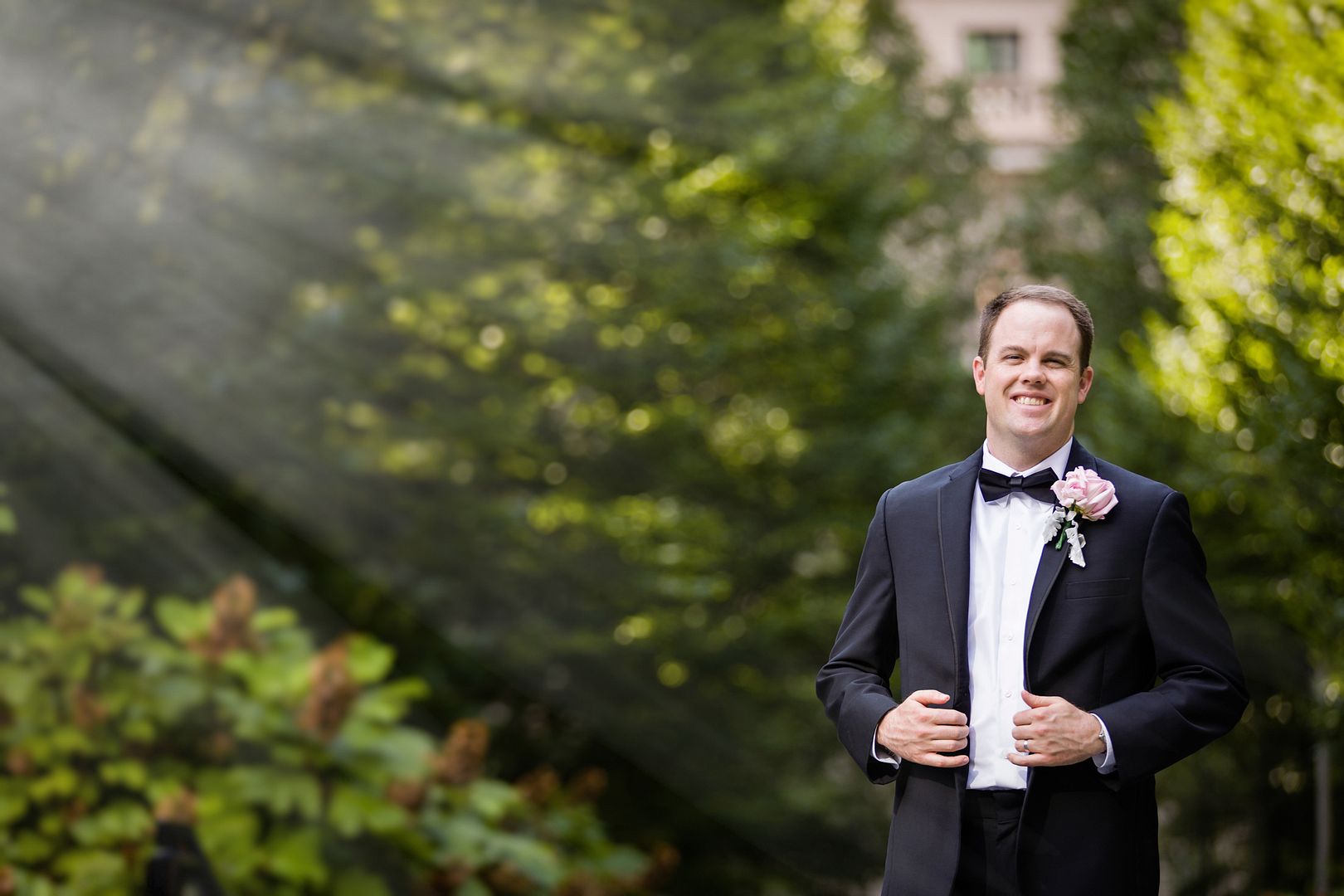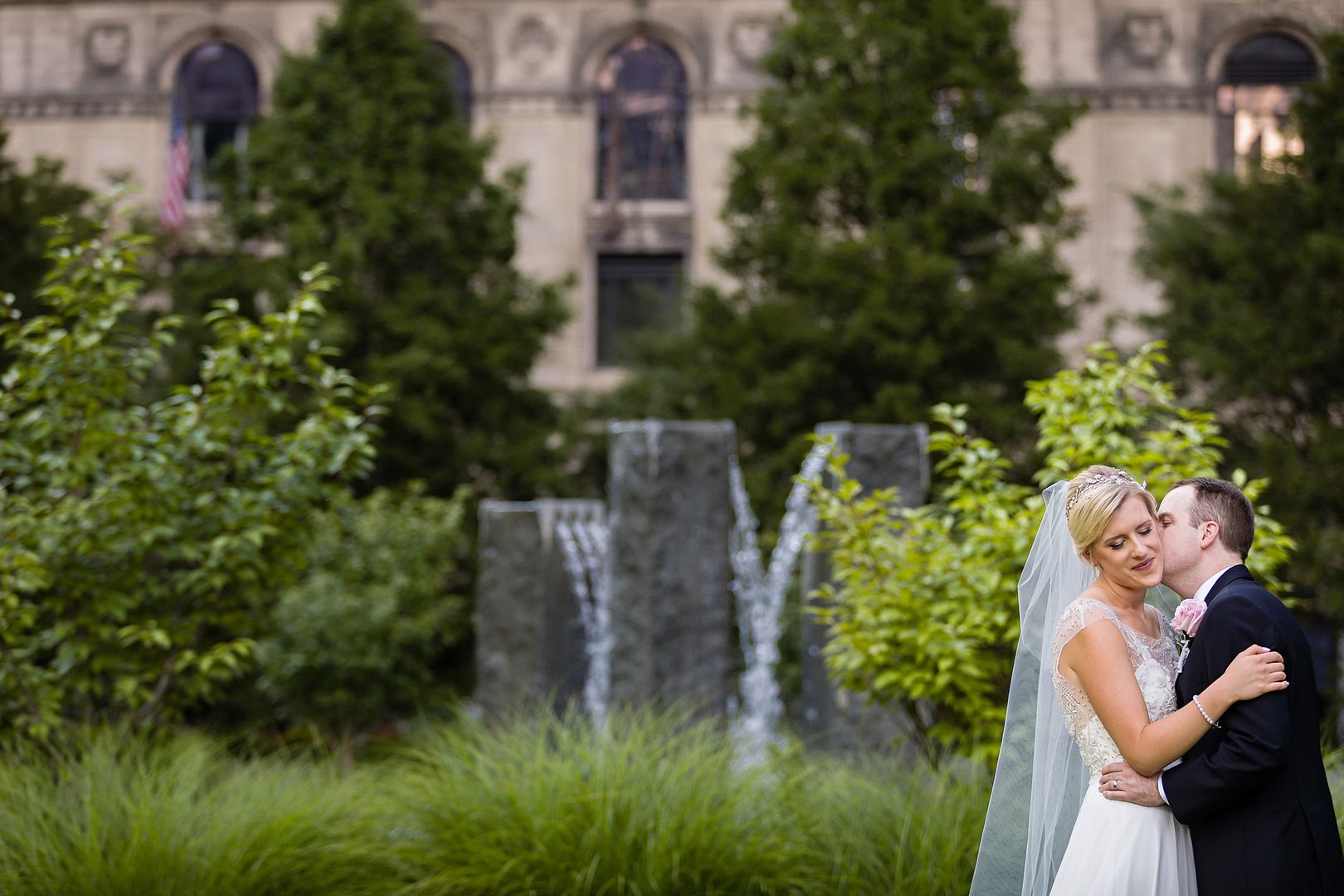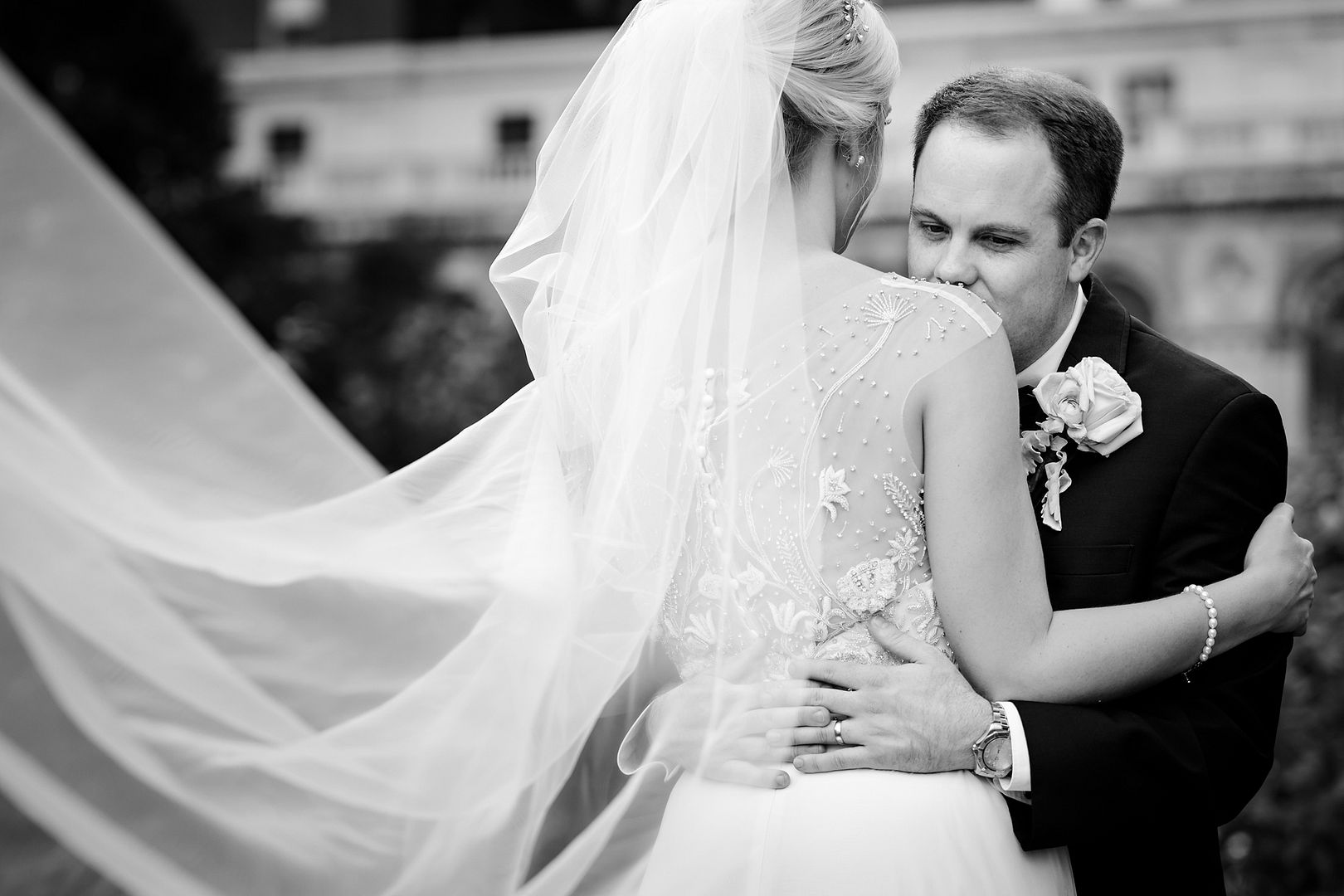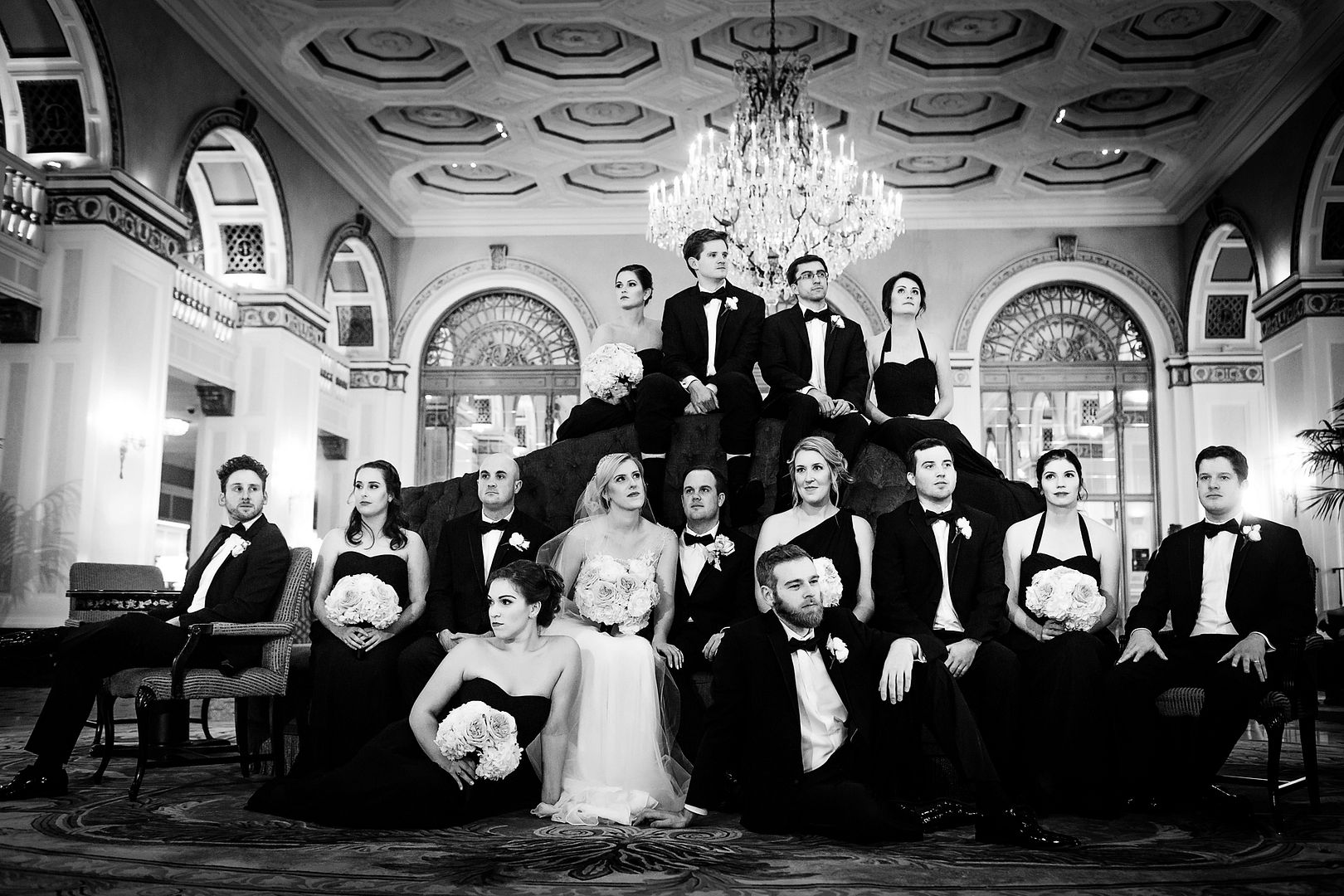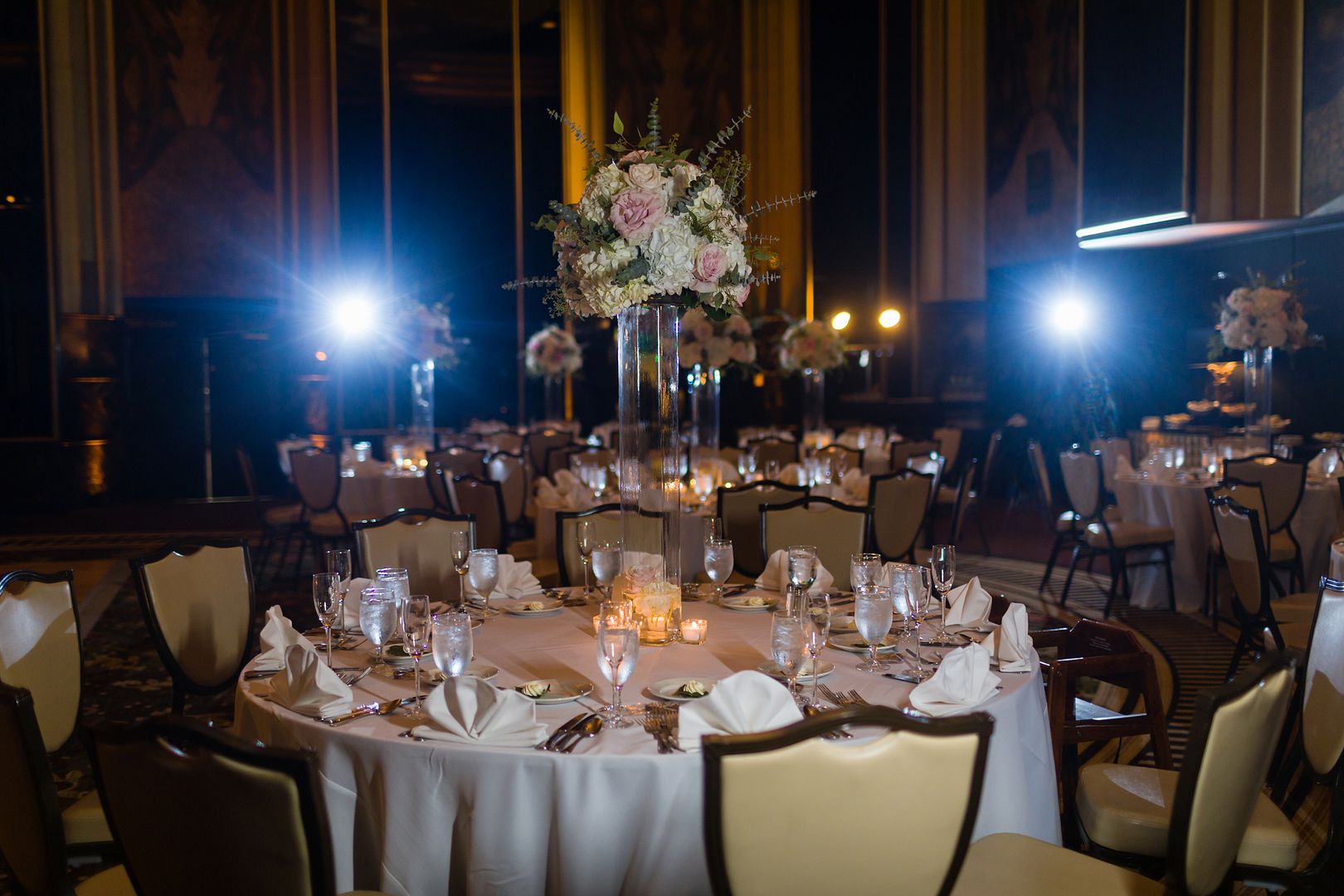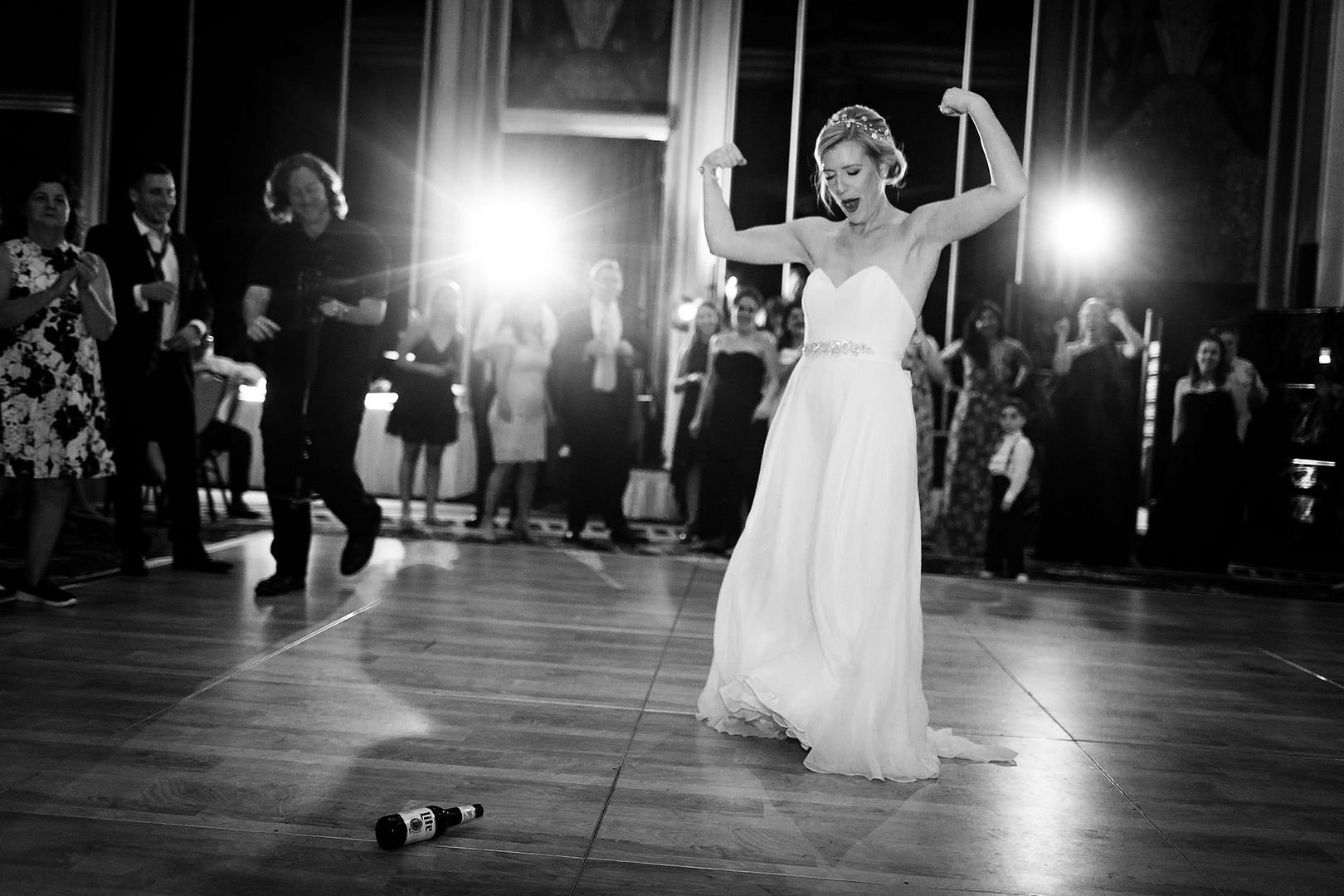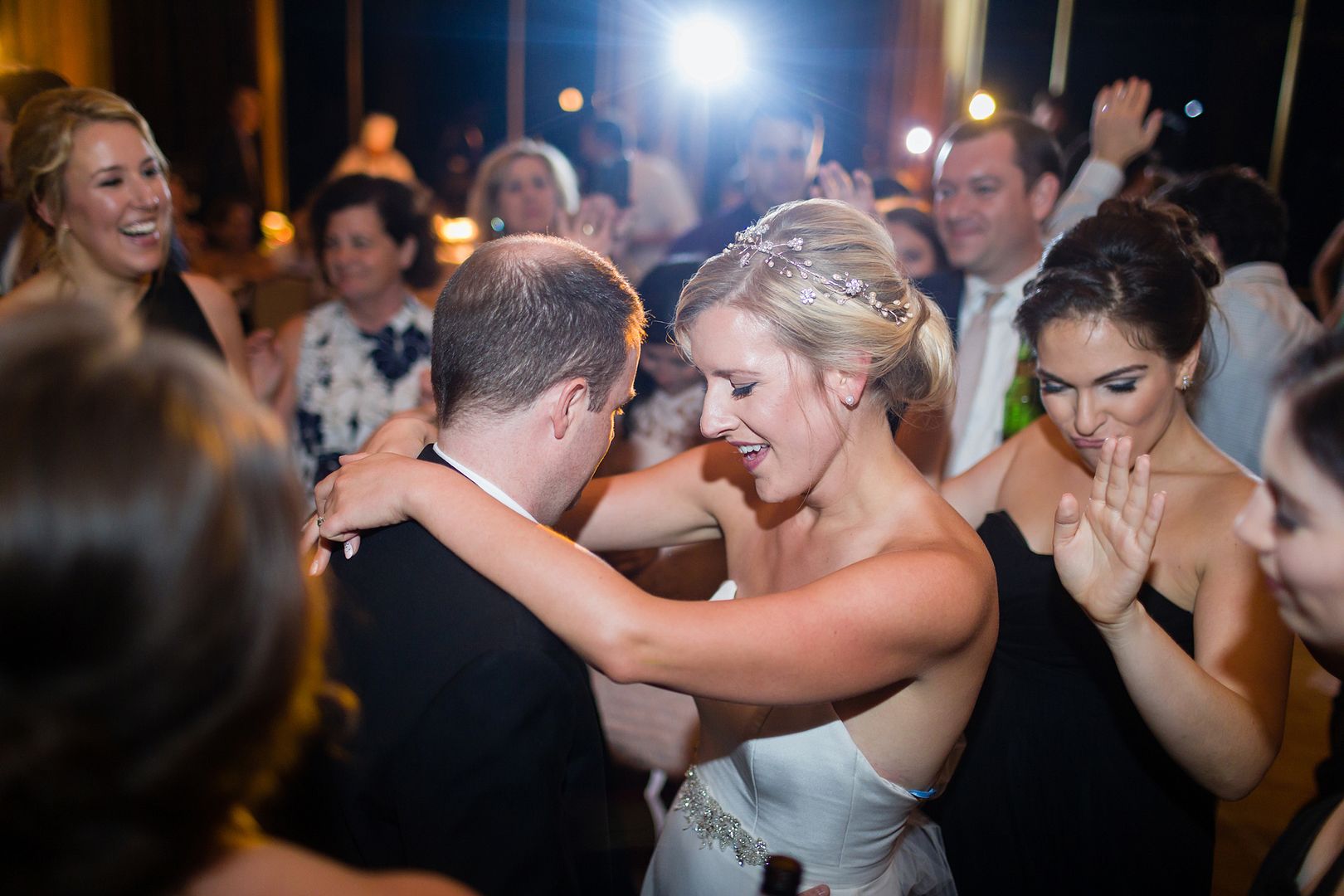 It seems almost every wedding photographer starts their blog posts with "it was a beautiful (insert season here) day for Sally and Bob's wedding" or "it was a rainy day" or whathaveyou. We photographers get fixated on the weather leading up to the big day. I'm guilty of it. I check the five different weather apps I have at least fifty times.
This day was no exception when it came to Pittsburgh weather. The forecast was calling for 90% rain all day at one point. I scout for my weddings to find the best spots and be organized – I found a great rain plan location – but fortunately, it didn't rain a drop and wasn't needed. In fact, Julie and Brian ended up being done with photos and ready to head to the cocktail hour in just a few minutes (that August heat can be a lot when you're wearing a tux) – they wanted to keep photos brief and enjoy the reception. We're here to serve our clients – so while most of our clients spend 1-2+ hours taking photos, we wanted to show what can be done with a shorter amount of time. We tailor our coverage to you as a couple.
They started the day getting ready separately at the Omni William Penn Hotel. If you are planning to get ready at the Omni, I can highly recommend Room 1166 – the Lafayette Suite. This provides a nice amount of space and windows for getting ready as well as plenty of places to hang the gown. If a suite isn't in the cards, we do recommend getting a large room with outward facing windows there (some rooms face into the interior/brick wall) and the light is much better in the outward facing rooms!
The ceremony was in the always lovely St. Mary of the Mount which has the best view in town for a church and lovely stained glass.
The ladies wore some earrings which had art deco elements and the couple chose the Urban Room for their reception to bring in a bit of a vintage vibe. The Urban Room is a ballroom at the Omni that was first opened in 1929 and designed by Joseph Urban – its motif is black and gold (but not in a Steelers way – a metallic gold) and the walls are made of black vitrolite (carrera glass) – and yes, I looked all of this up in Google and probably should cite my sources. (Check out https://www.drivingfordeco.com/a-pittsburgh-urban-suprise/ for more)
Speaking of black and gold Steelers style, this couple had Terrible Wedding Towels made for them as a surprise by her parents and sister, who had done this tradition at Lauren's wedding several years ago! The dance floor was packed all night and late night snacks were even brought out for the partygoers.
Note to the couple:
­­­­­­­­­­­­­­­­­­­­­­Julie and Brian, thank you for letting us be a part of your special day! We thank you for choosing Kristen Wynn Photography and wish you a lifetime of love and happiness always. Congratulations!
Be sure to see our full galleries here!
Vendors:
Invitation: Minted
Prep location: Omni William Penn Hotel
Gown Designer: Rebecca Schoneveld
Bridal Salon: Luna Boutique
Bridesmaid Dresses: Weddington Way
Men's Formalwear: Jos. A. Bank
Florist: Harold's Flower Shop
Hair Stylist: Tease Salon/Shari Tumminello
Make-Up Artist: JL Studio & Beauty Boutique
Hotel Accommodations: Omni William Penn Hotel
Transportation: Mlaker Trolley
Cinematographer: Just Hitched Wedding Films
Ceremony venue: St. Mary of the Mount Parish
Reception venue: Omni William Penn Hotel
Cake: Prantl's Bakery
Catering: Omni William Penn Hotel
Entertainment: Redford DJs/Kevin Redford
Wedding Bands: D'Antonio and Klein Jewelers
Engagement Ring: David S. Diamonds
Additional KWP Team Member for this wedding: Photography by Amanda Wilson
Photographer: Kristen Wynn Photography