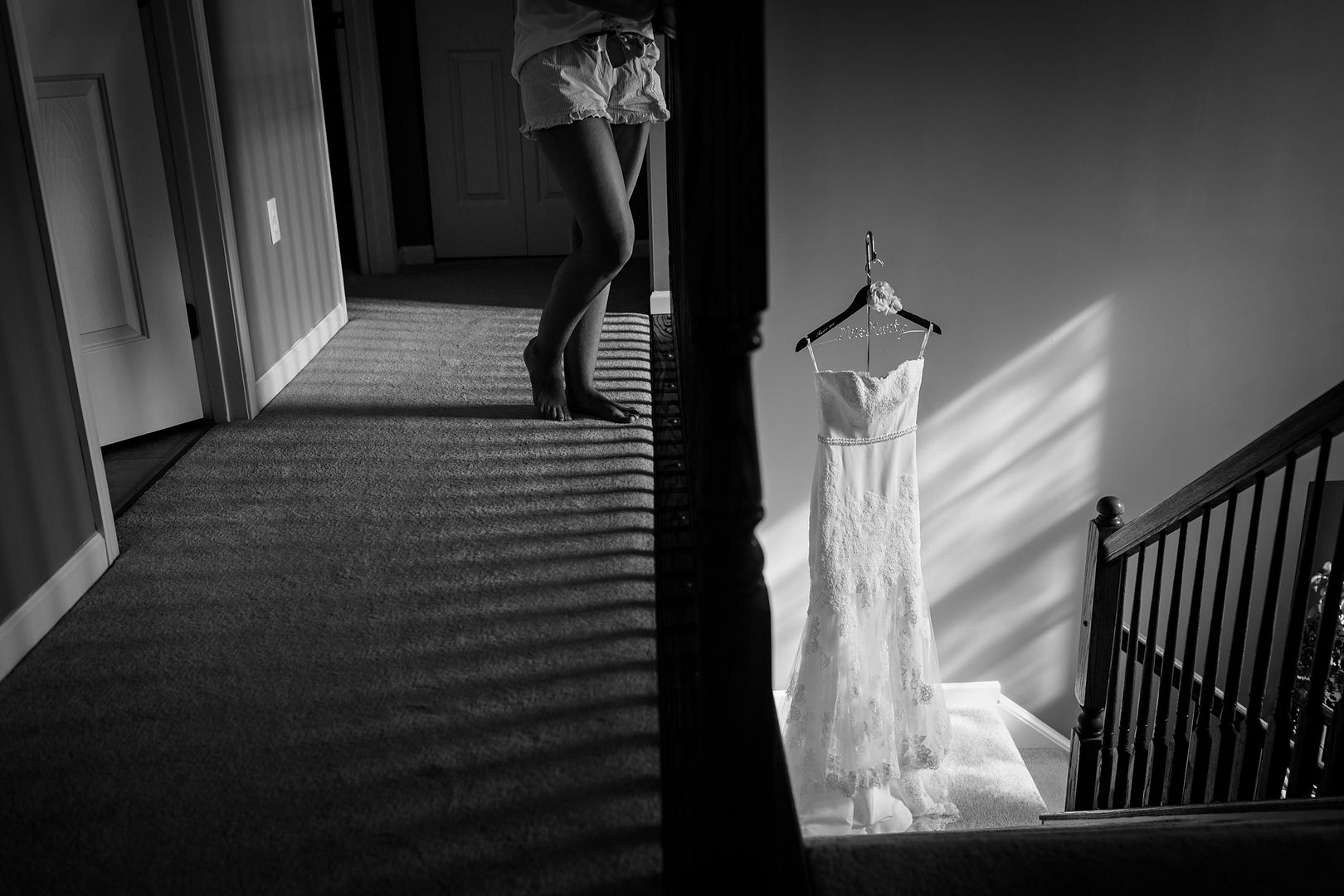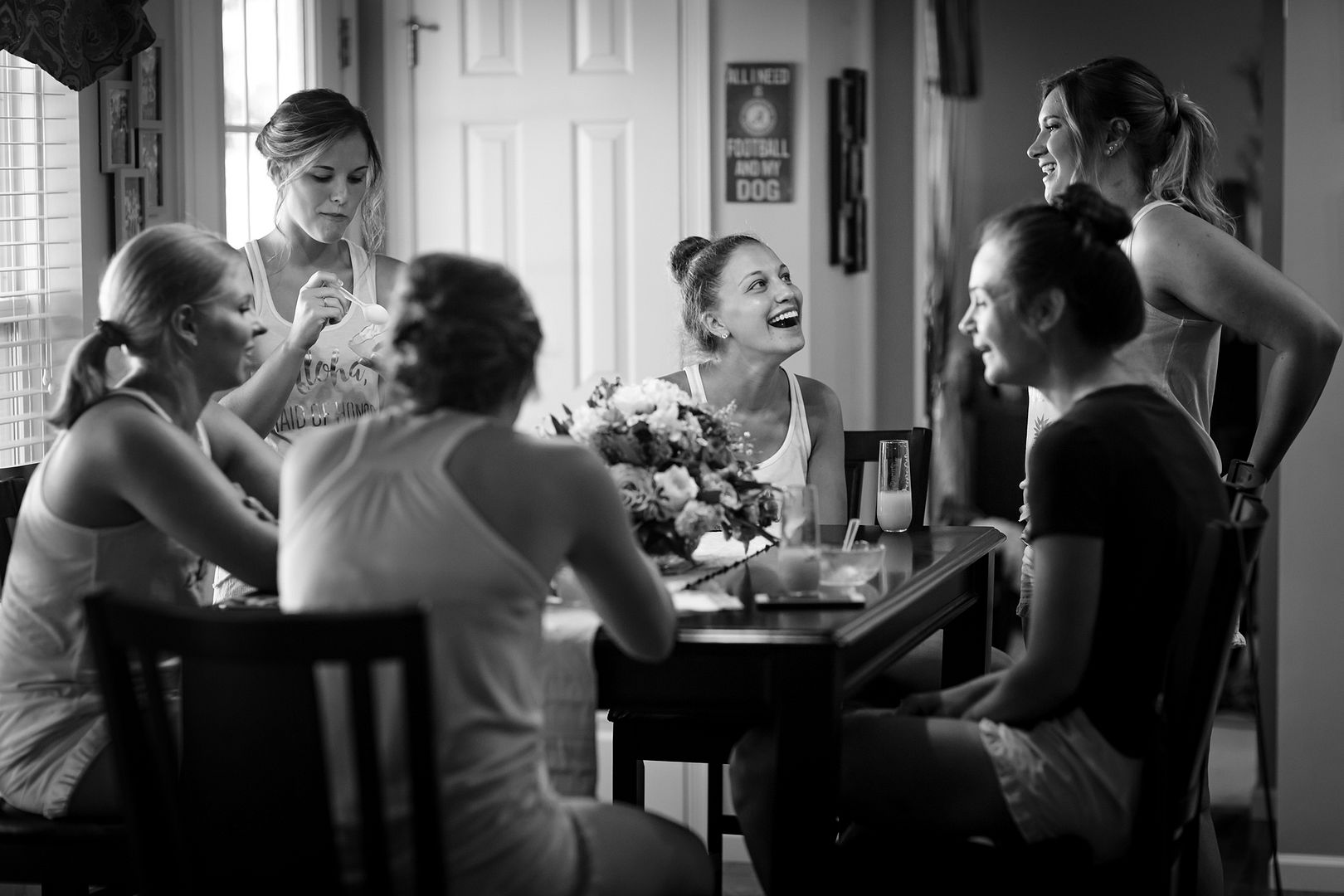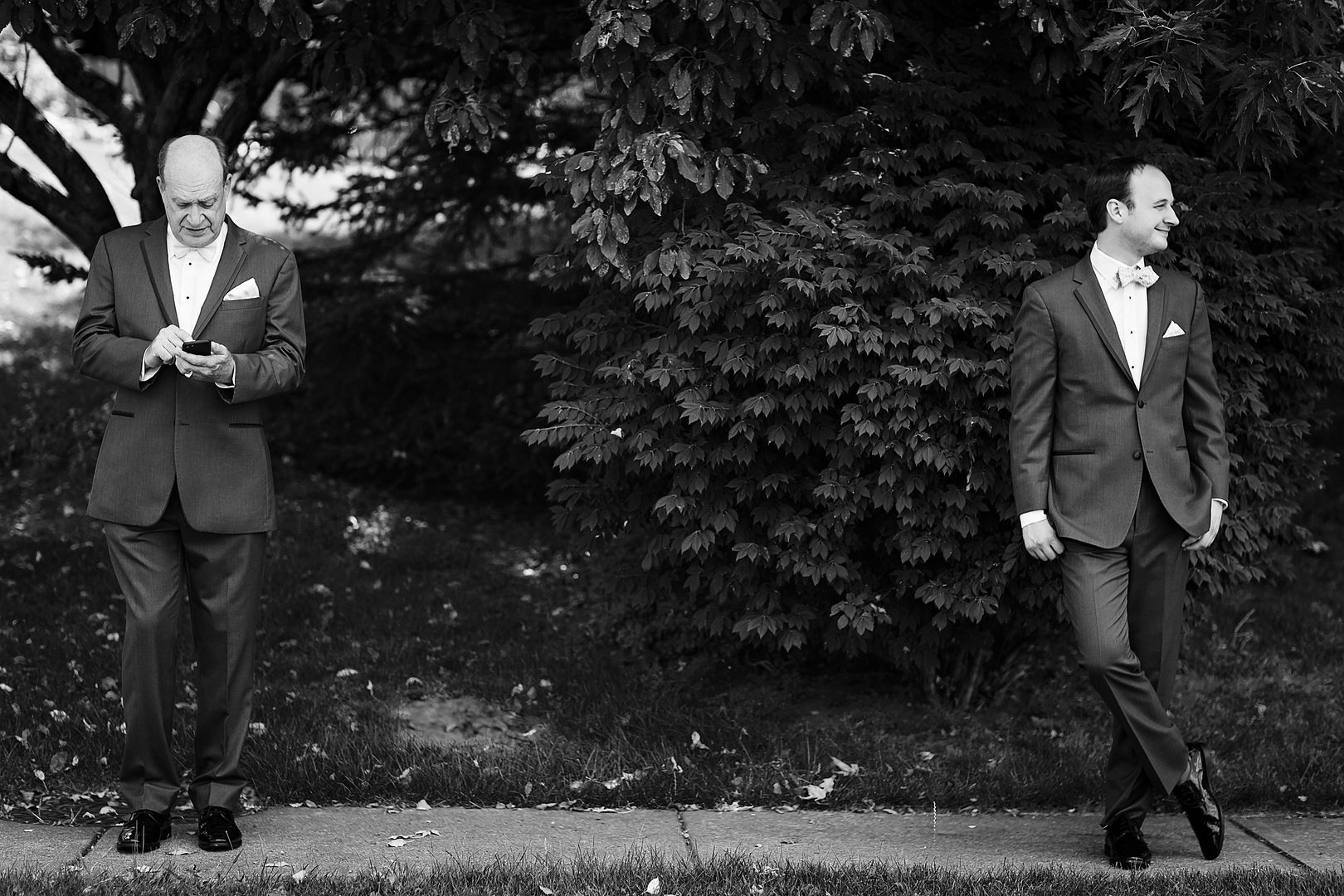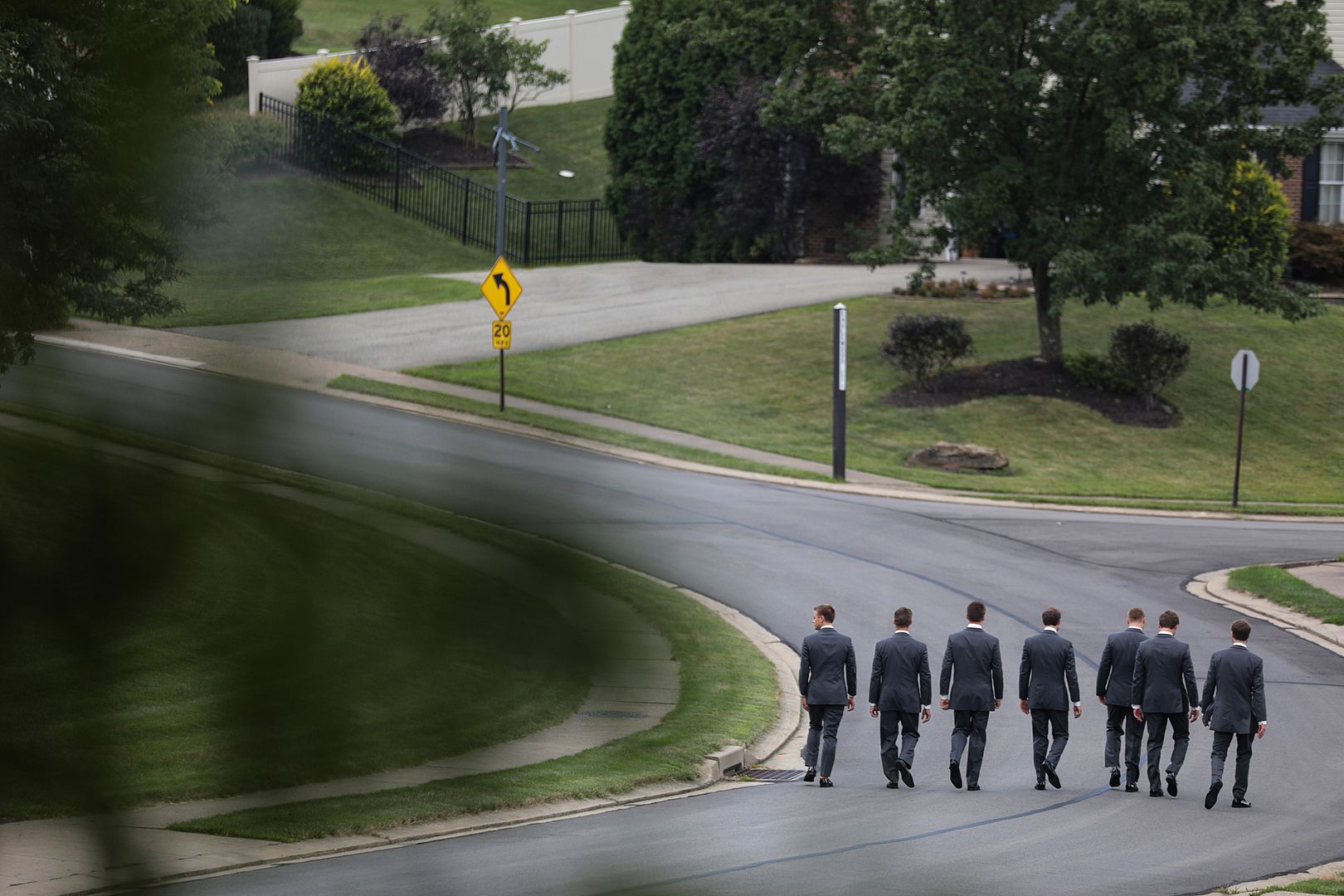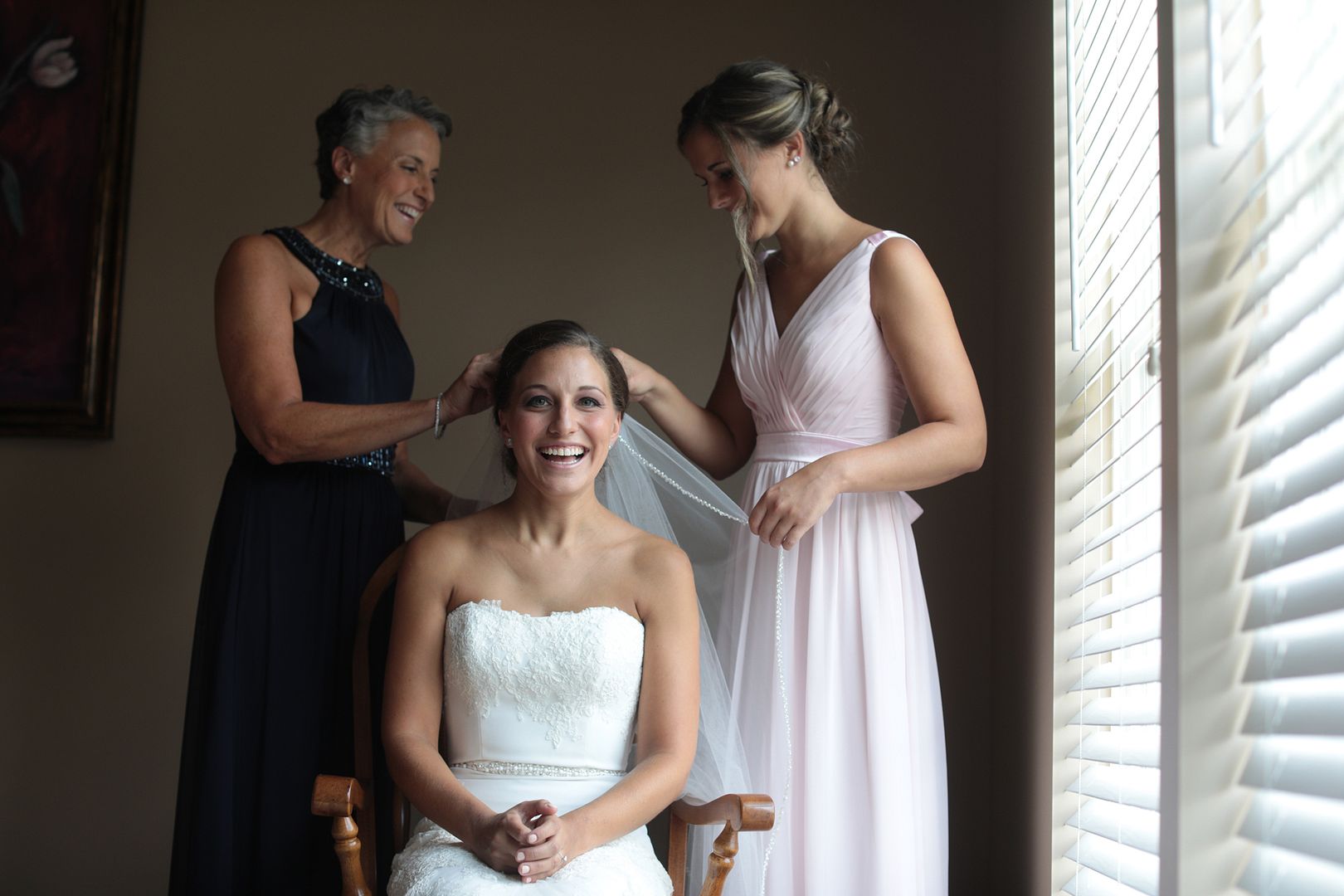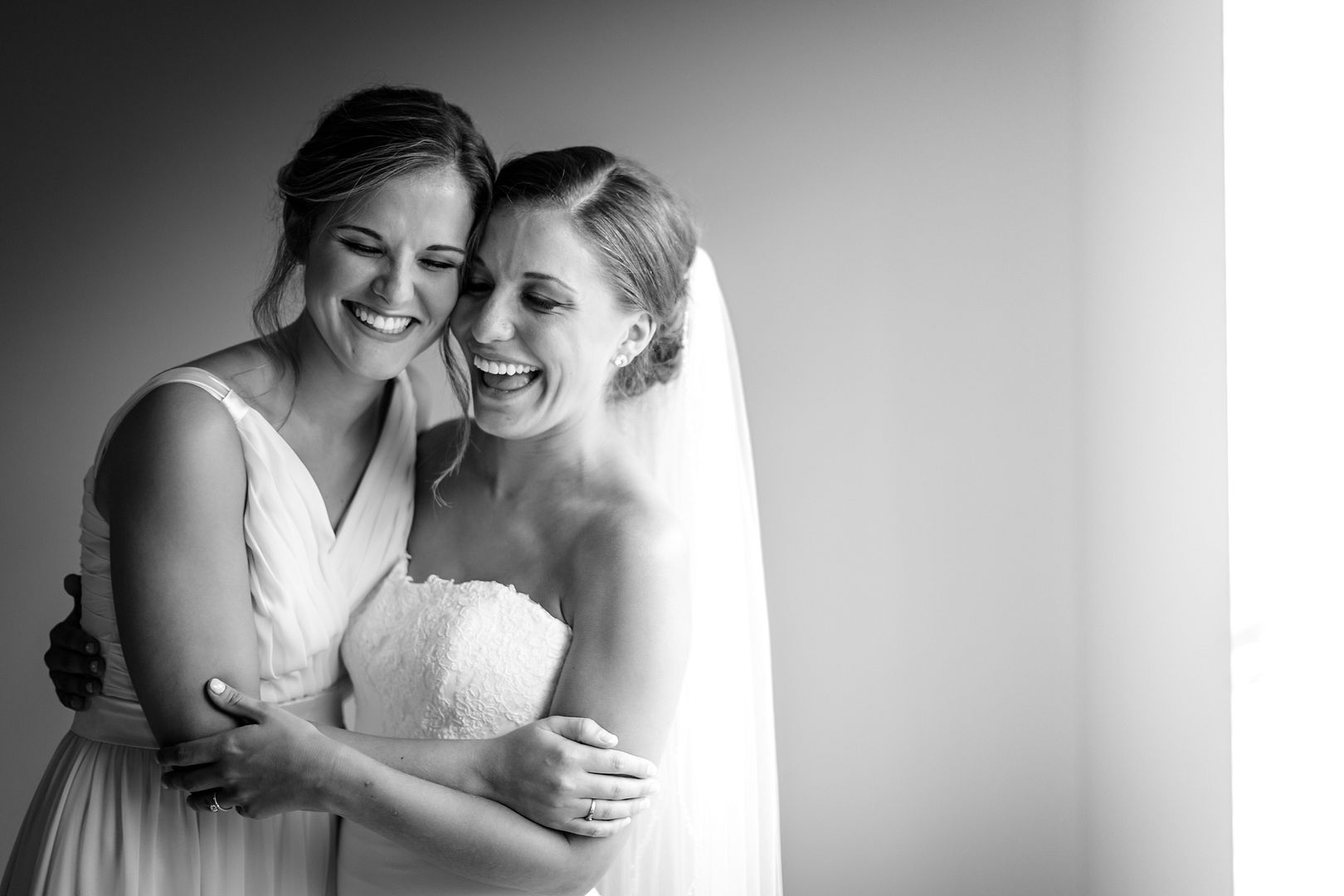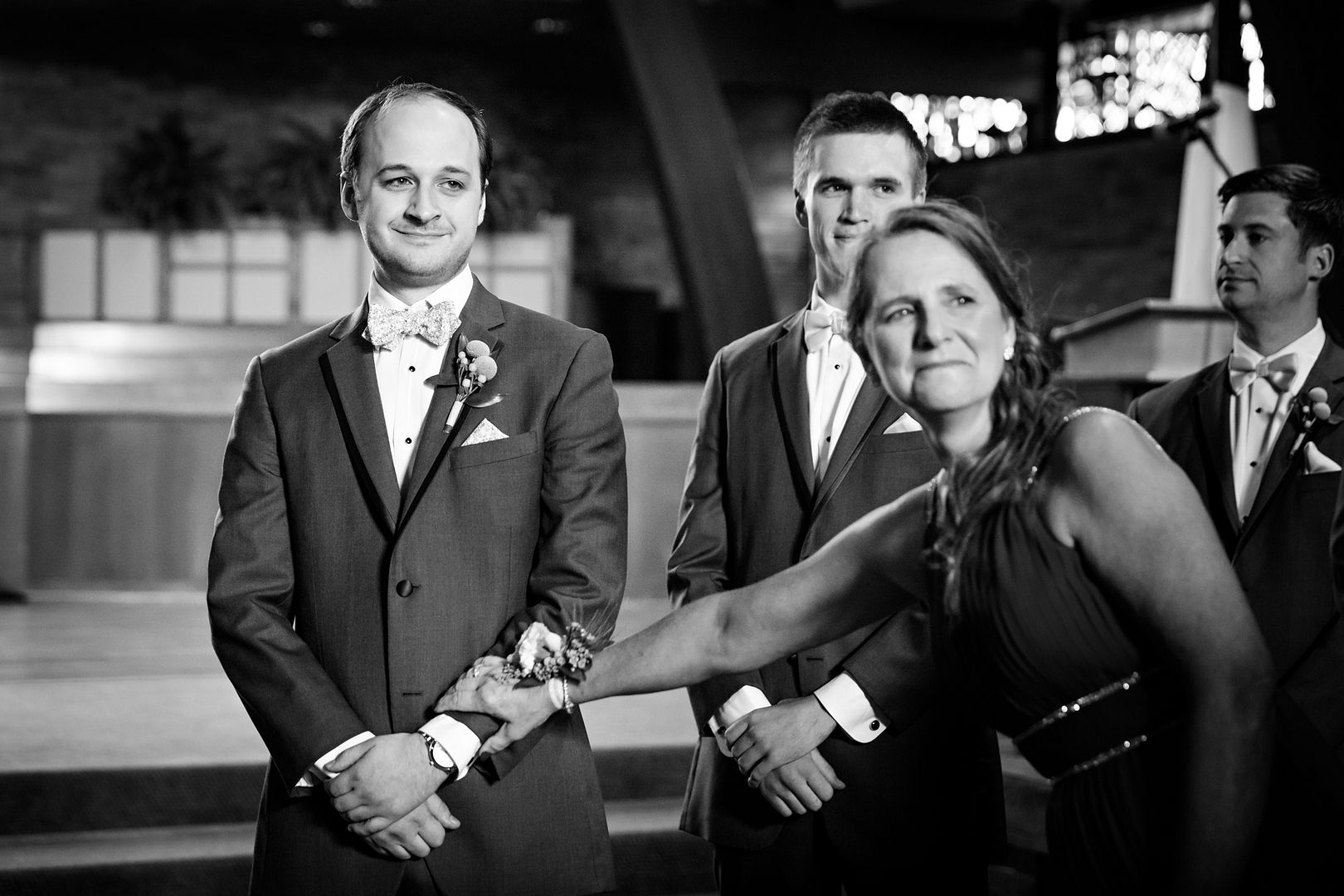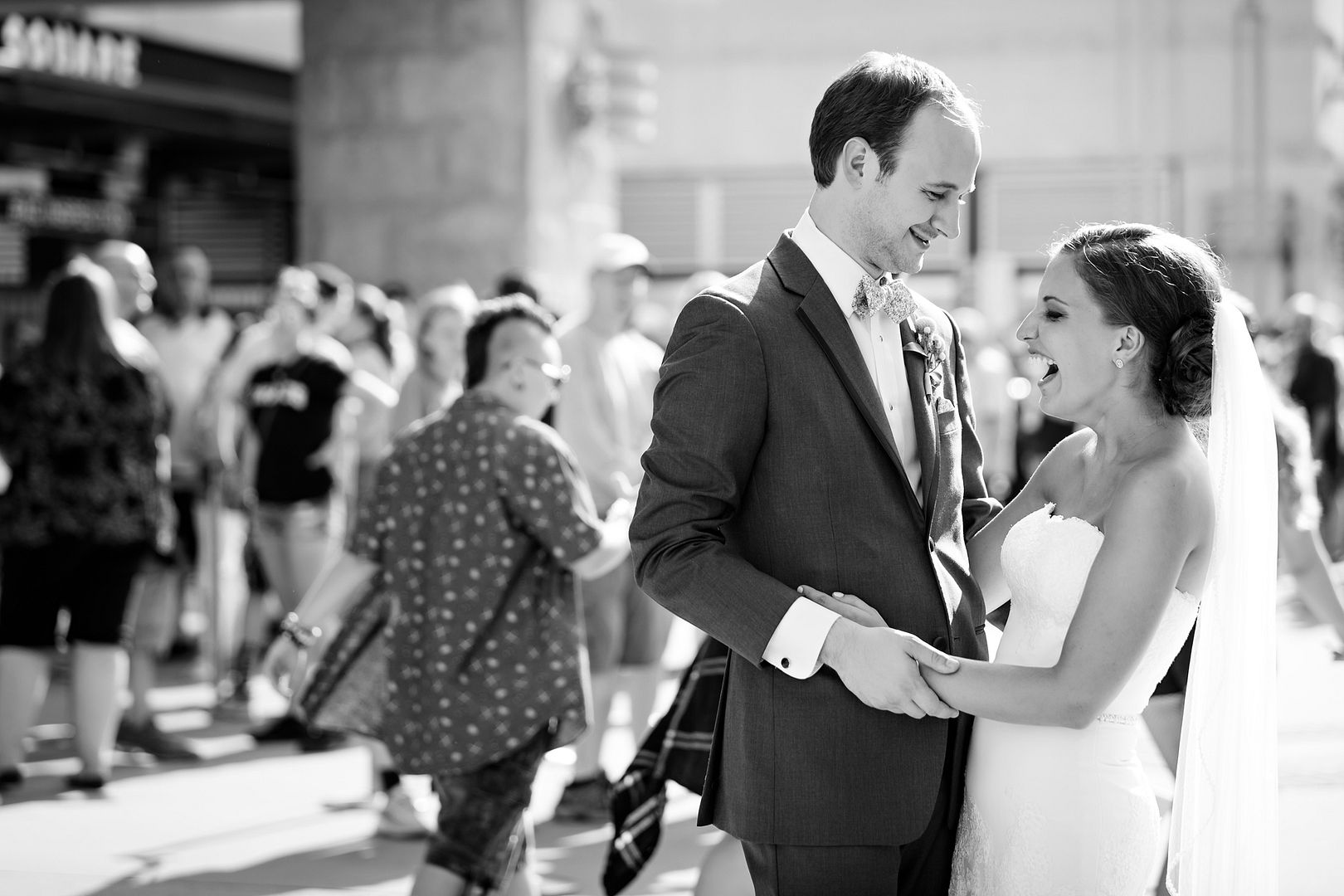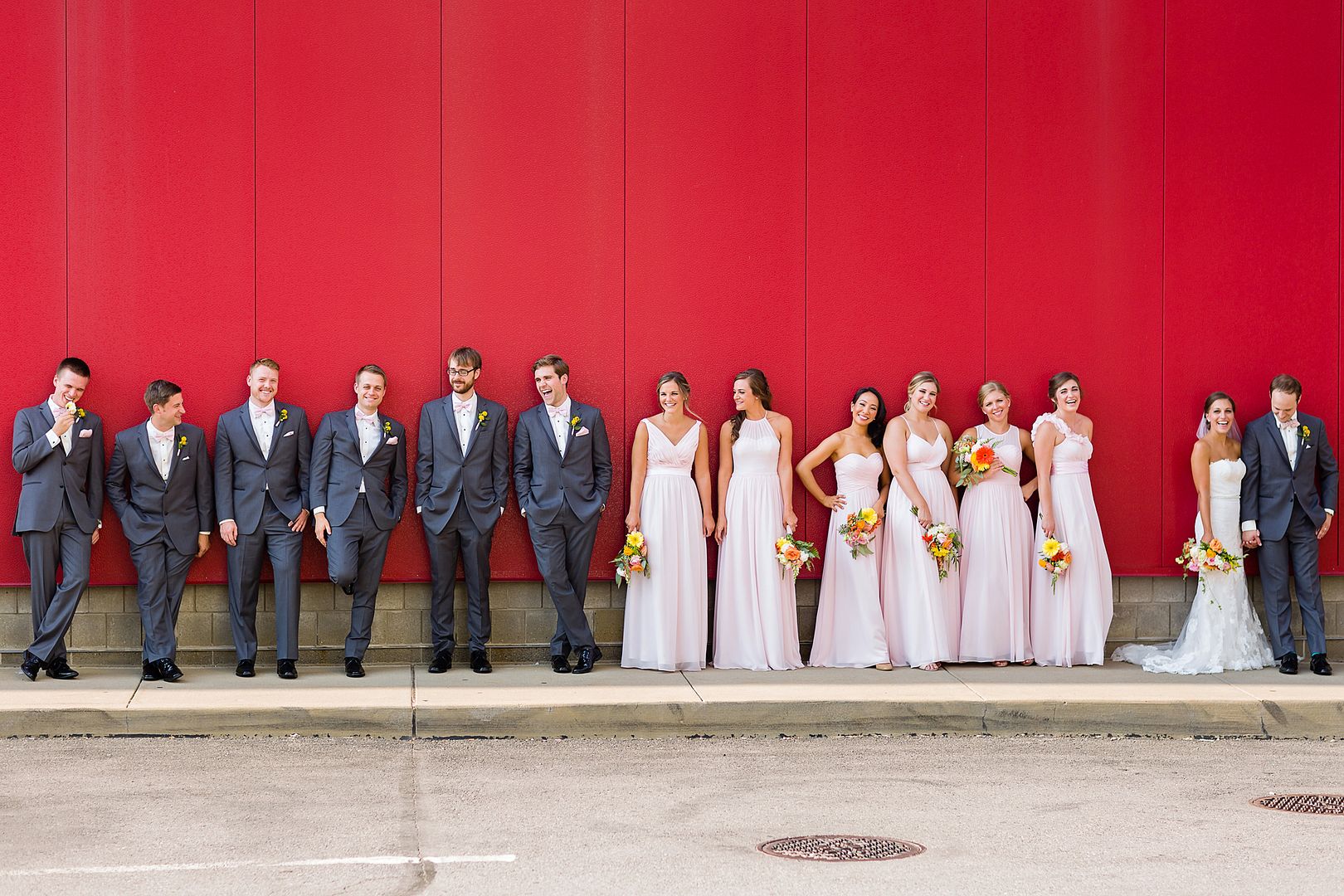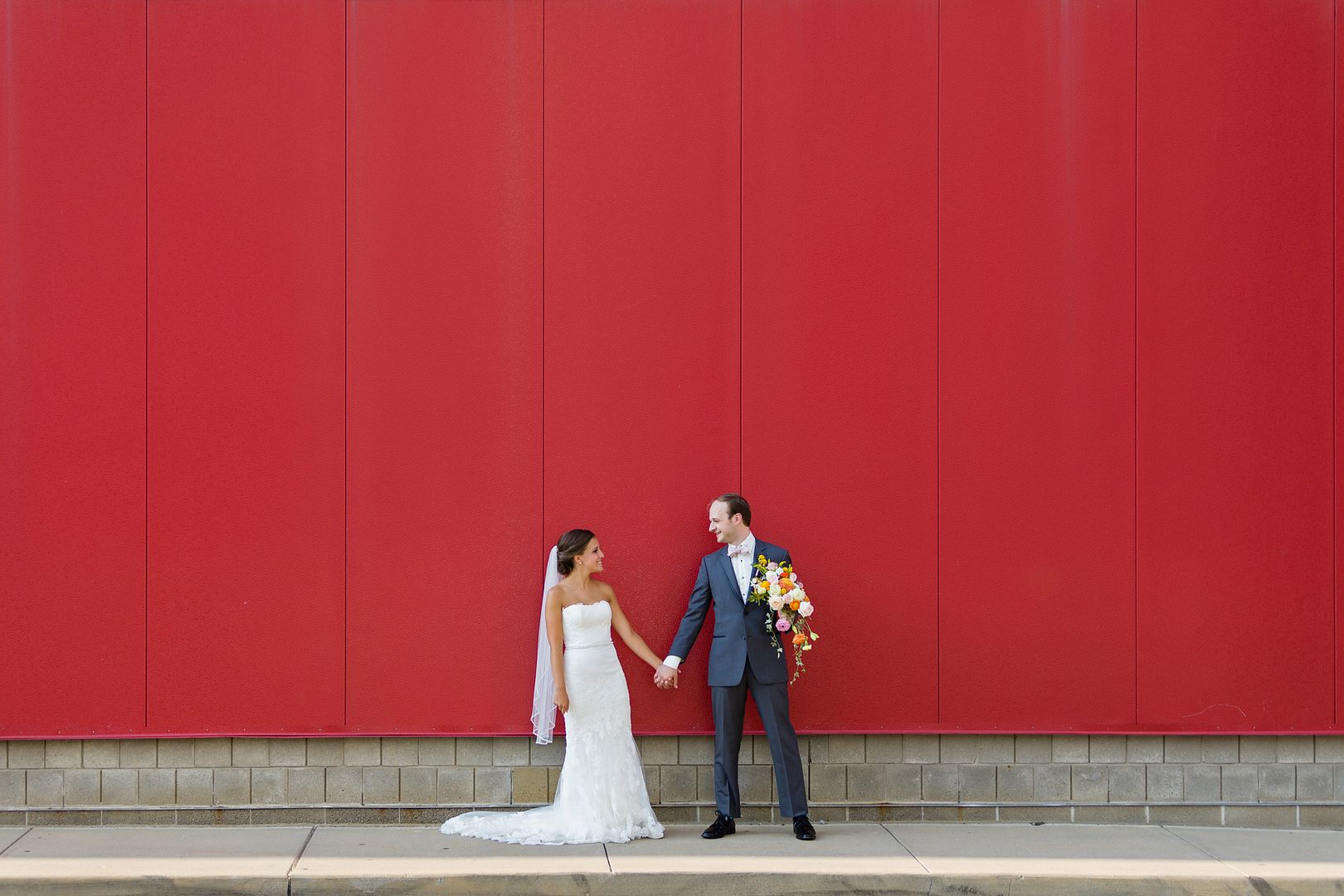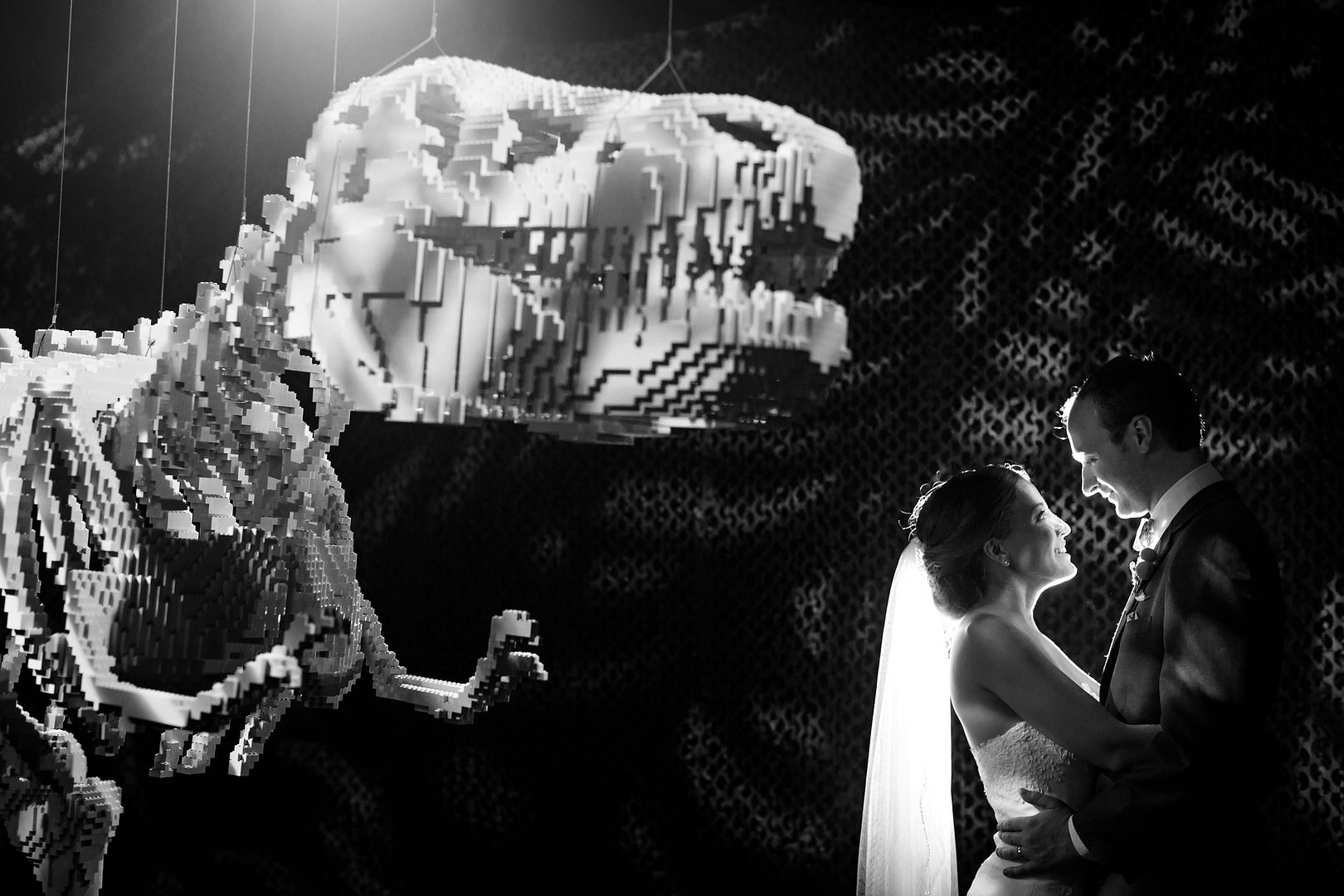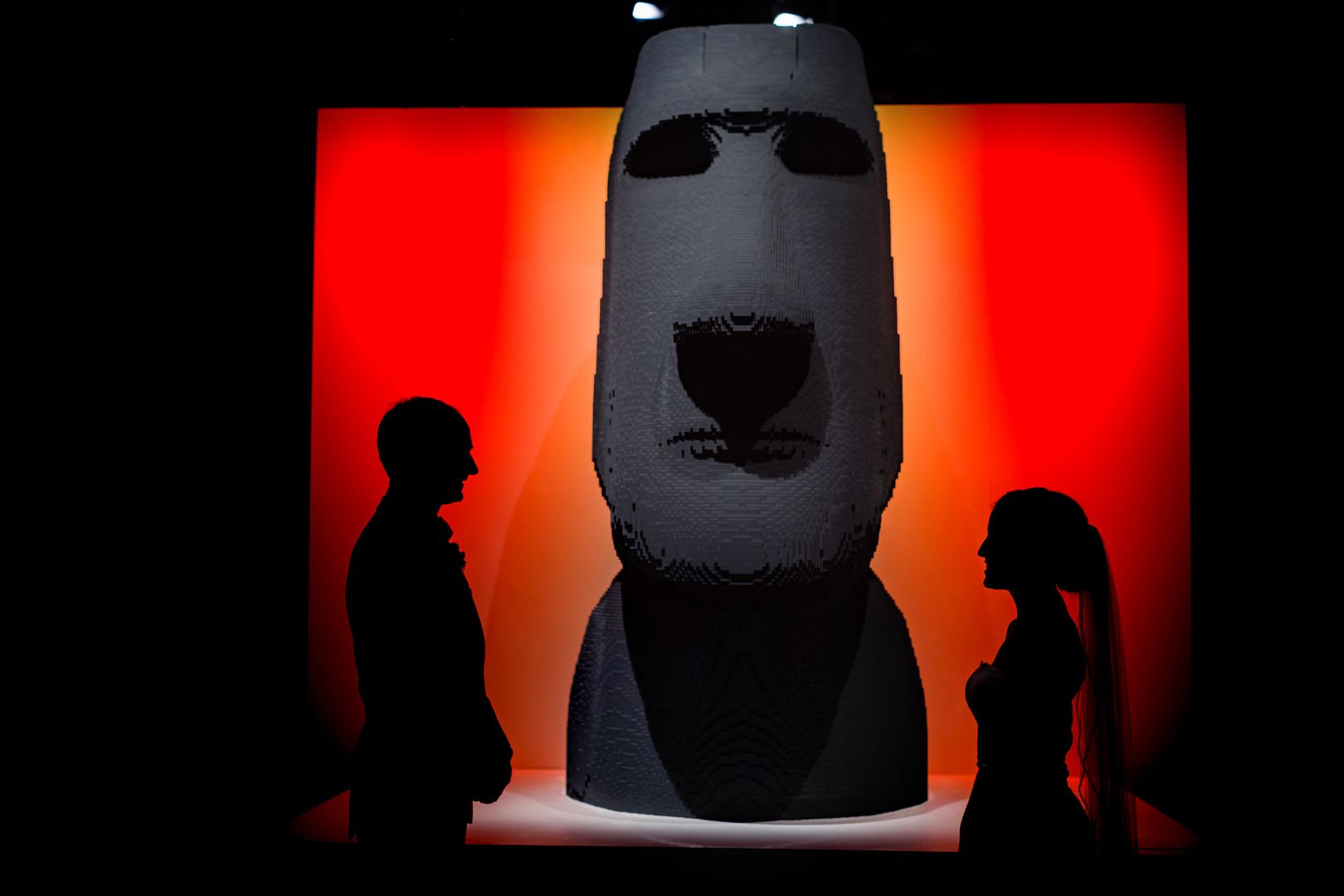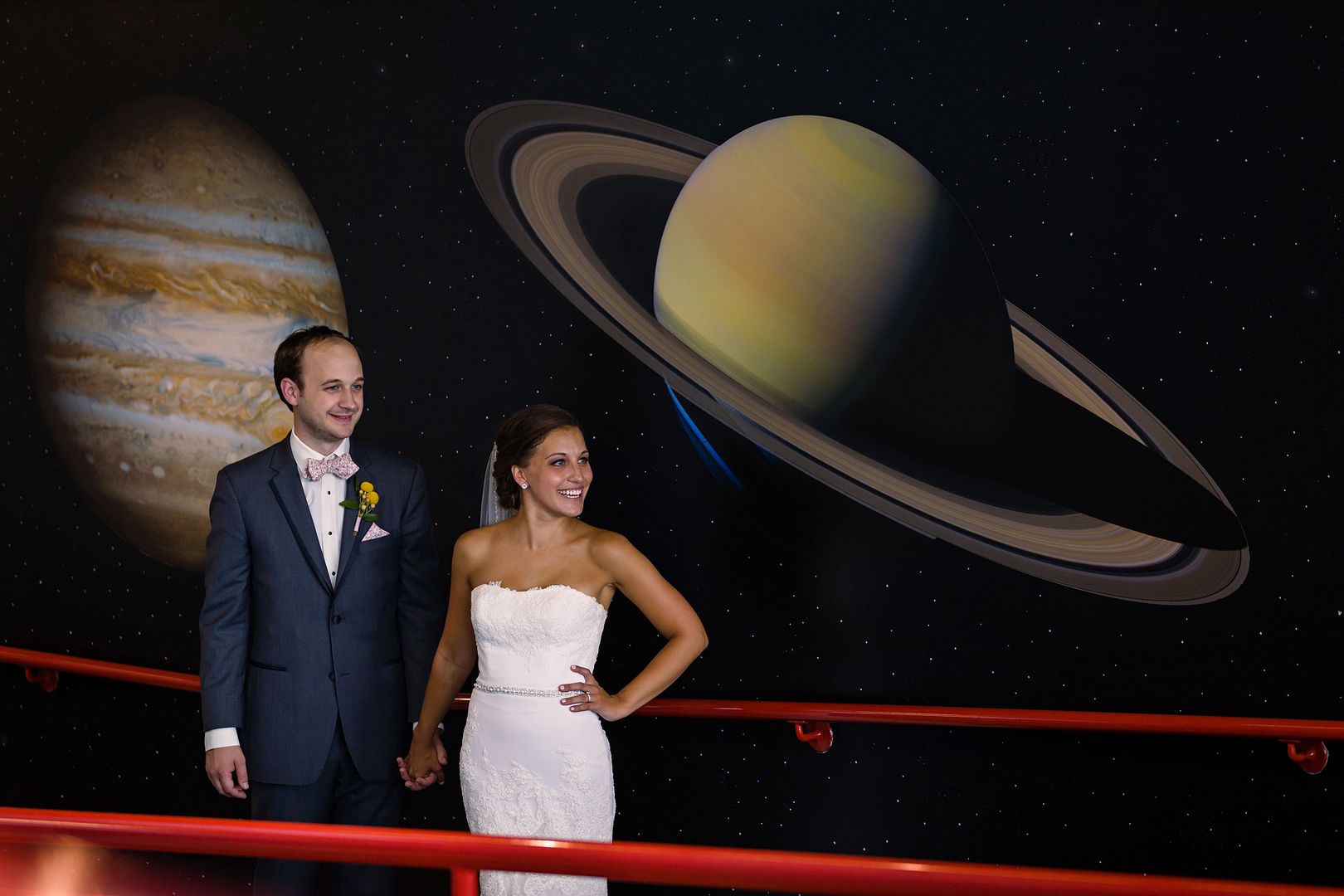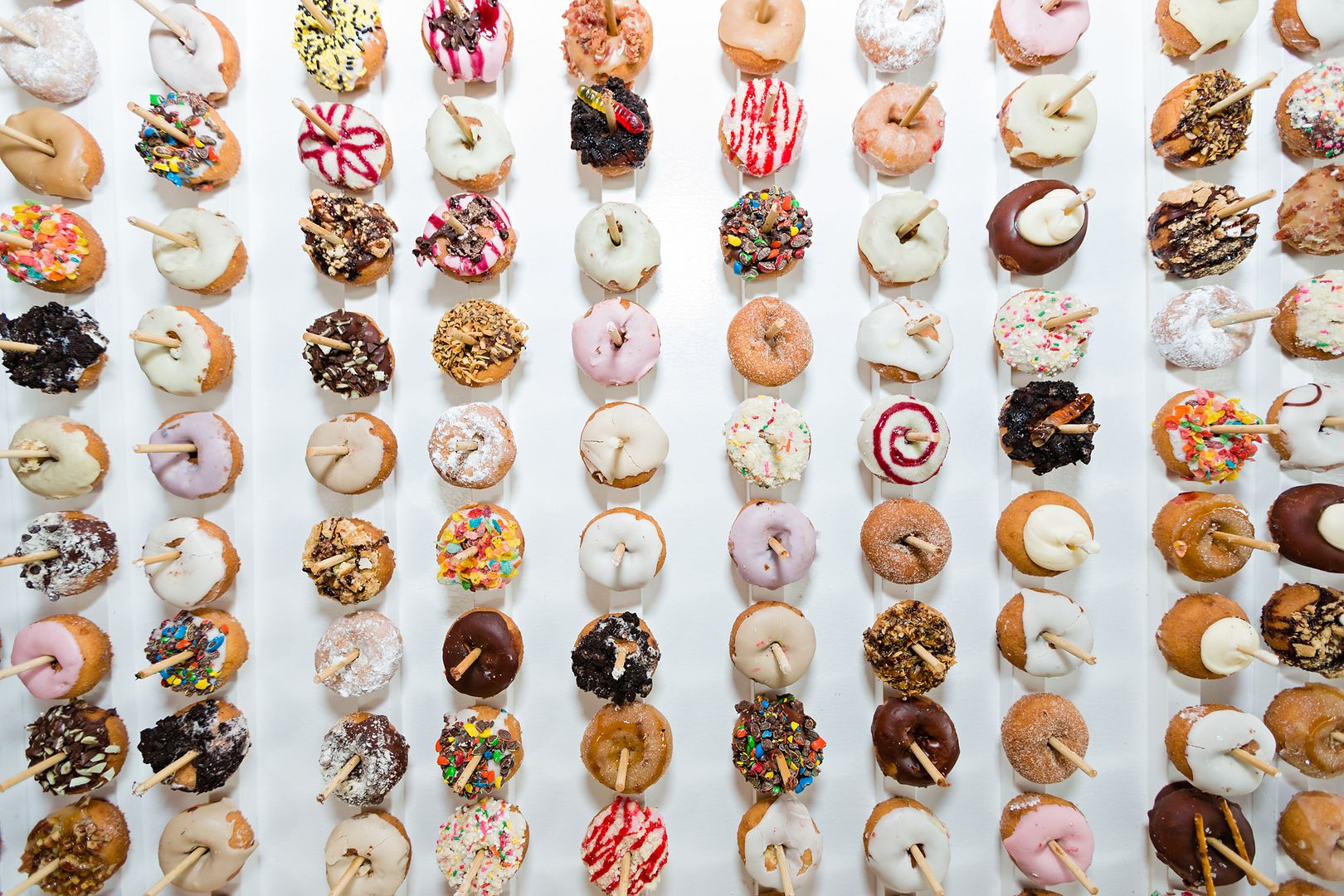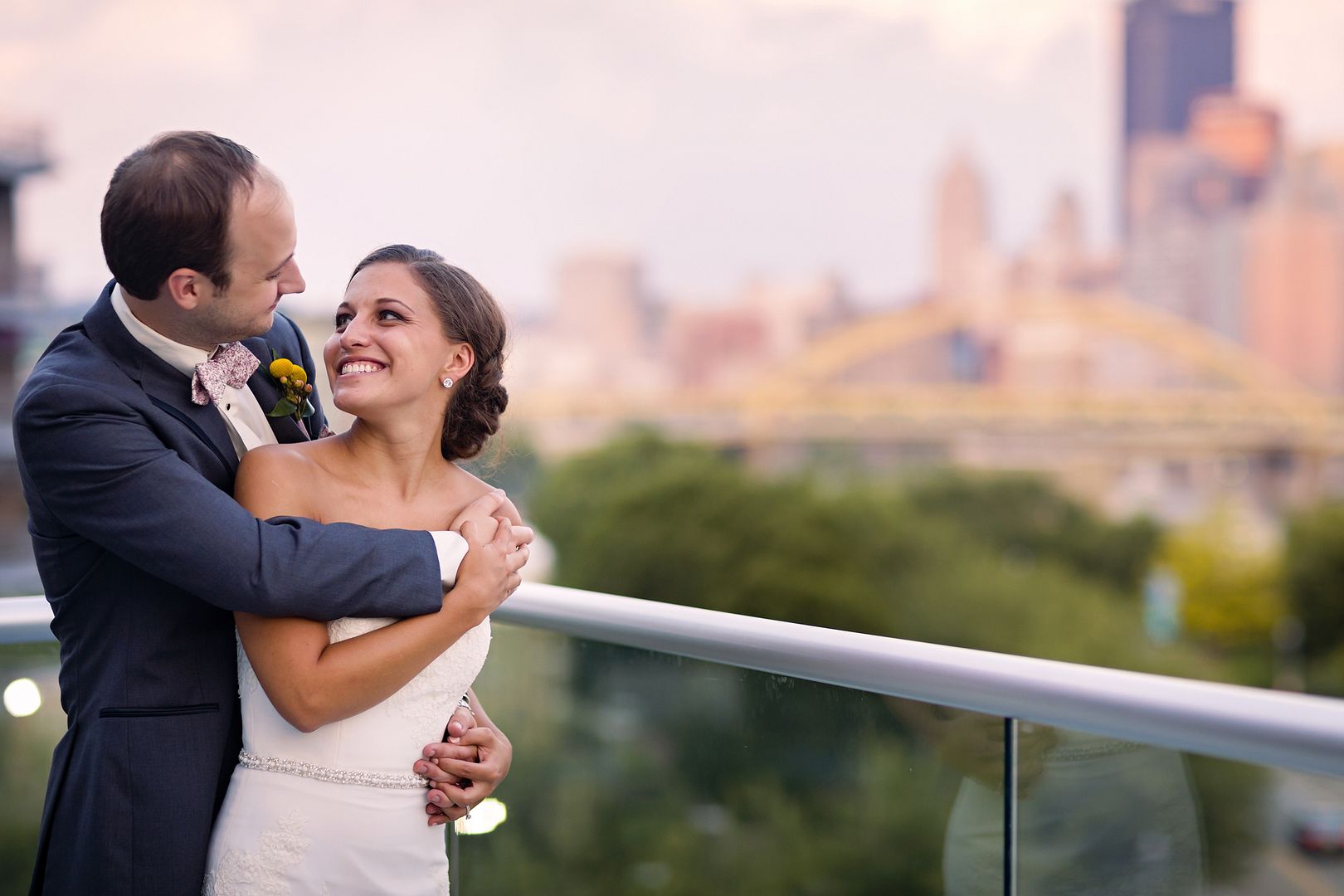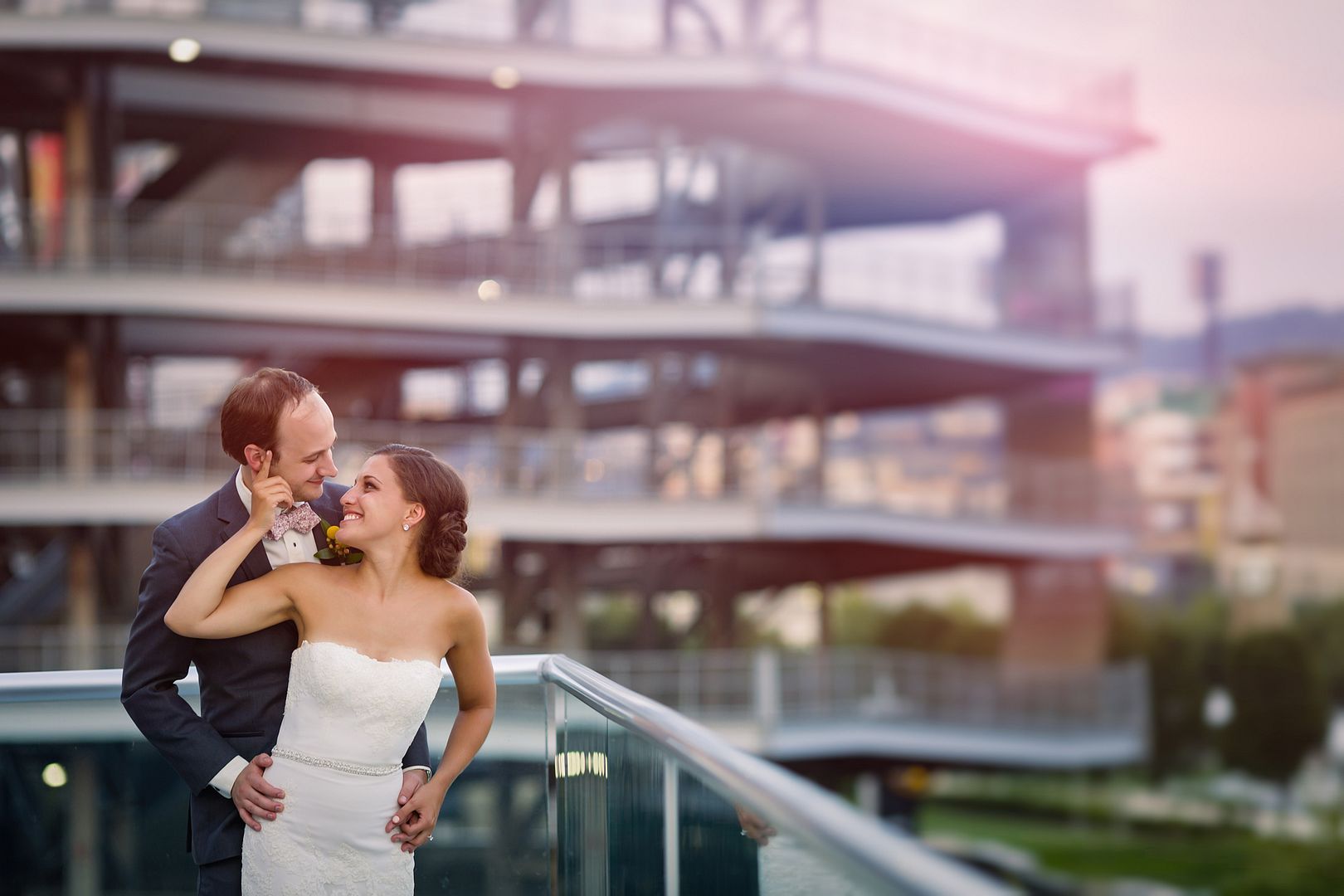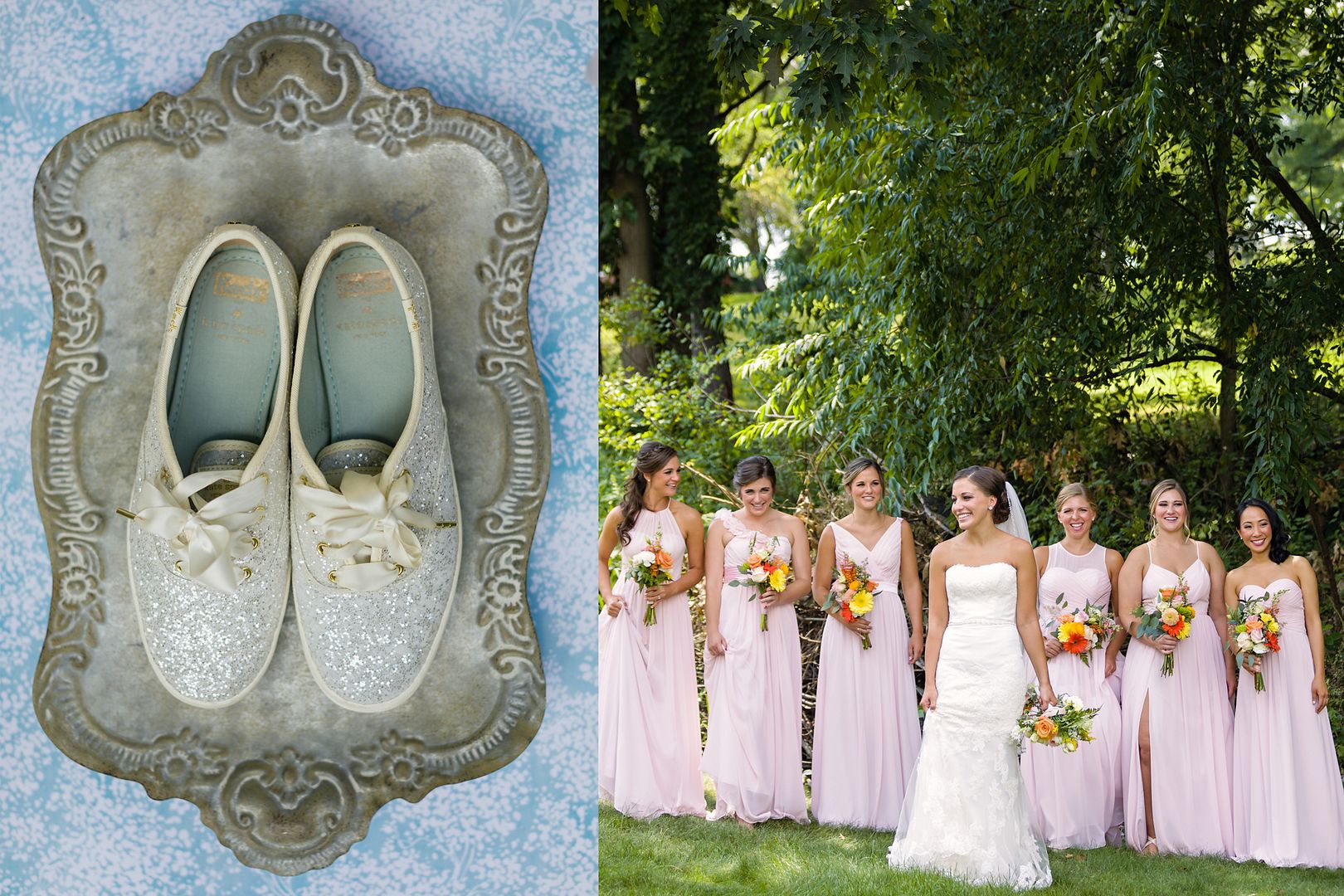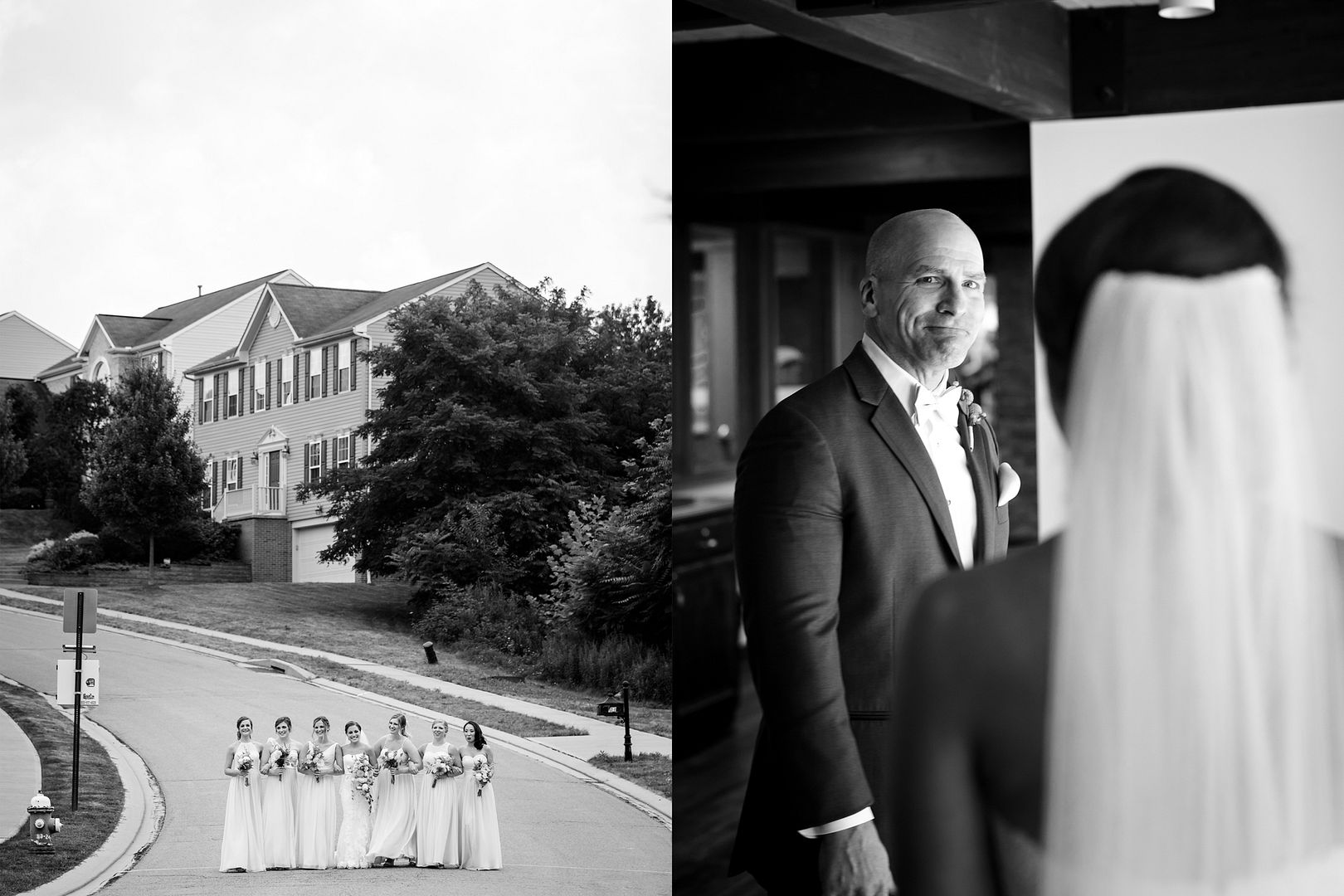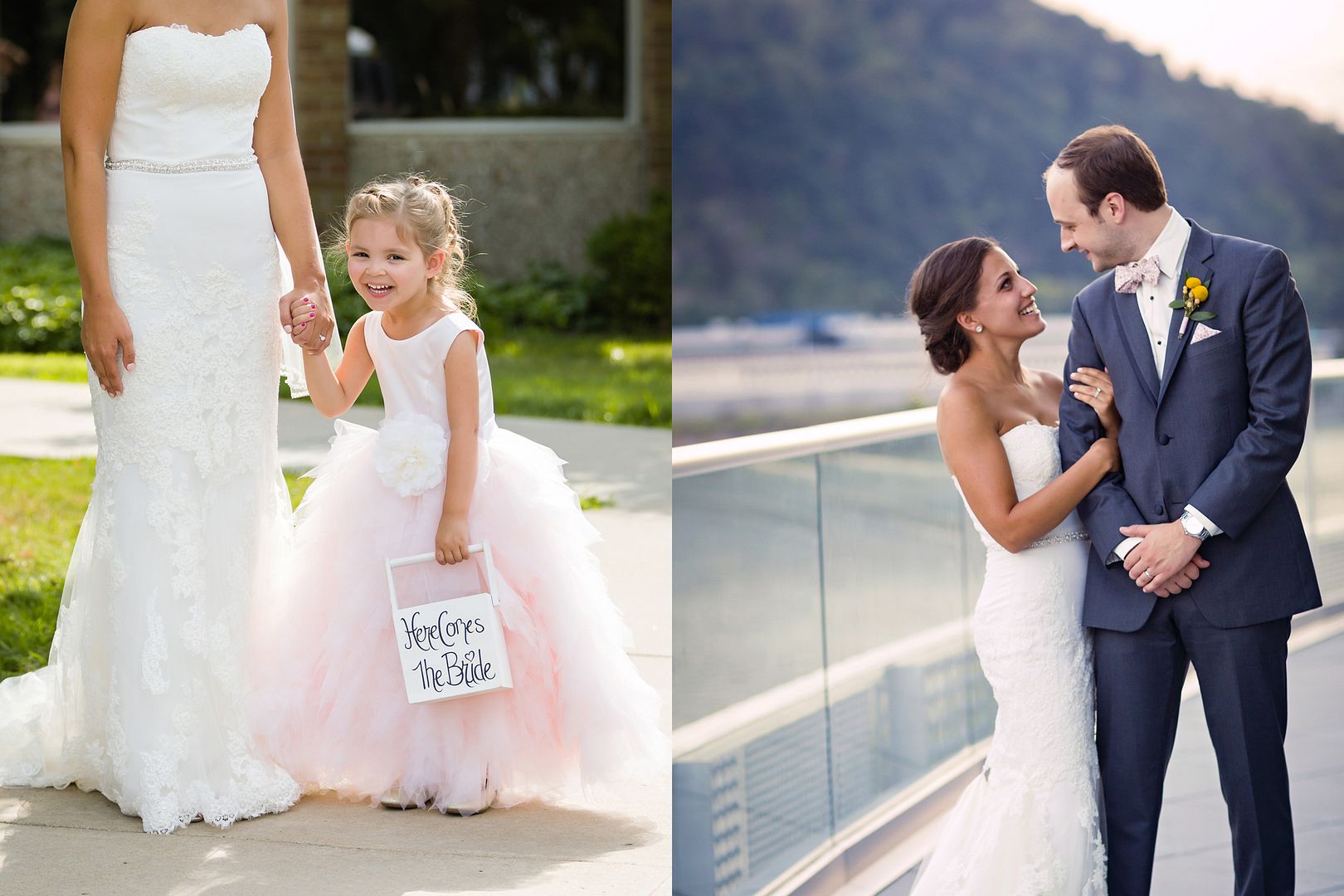 Samantha and Sean actually booked their wedding reception space before it was even built! They are one of many couples who booked the Carnegie Science Center's new event space called PointView Hall (that's the correct spelling – but I've heard lots of people call it "Point of View Hall" so in case you are Googling – there you go!) in the new PPG Science Pavilion. This new reception space opened in July of 2018 and Samantha and Sean had their reception the first weekend in August!
Last fall, we met up with Sam and Sean in Oakland for their engagement session. Sean's mom is a hobbyist photographer herself, so photos were very important to her. We always try to please all our couples and their families – and especially the bride and groom themselves! It was a super busy day in town – the Regatta, a Pirates' game, and the pre-game block party – but we still made the trek down to the Clemente Bridge for a few fun shots that were important to them! (Note: We recommend for safety reasons only doing "yellow bridge" photos when the bridge is closed to traffic as it is for games.)
But we're getting ahead of ourselves! The couple got ready at their respective parents' homes. We traversed into Sam's neighbor's yard for photos – he had a great shady spot to keep the ladies covered on this 85 degree day. Then we headed to their hometown church for the ceremony.
After church, we headed to the North Shore and then to the Science Center just in time to catch Iceburgh from the Penguins taking photos with the guests! These two enjoy going to sporting events here in town and wanted to incorporate that into their reception.
We also were able to make a brief stop outside the Science Center for photos as well as inside – and we got a few photos with the temporary Lego exhibit, since Sam and Sean had Legos as their favor – it was only fitting!
PointView Hall has a great balcony for cocktails and evening portraits – we did some nice sunset shots out there and had a view of Sam and Sean's new place – their home on Mount Washington.
We capped it all off with the Regatta fireworks on the balcony. My assistant Allison scouted the best spot for the fireworks and saved Sam and Sean a direct view! The grand finale was so loud (as the display was launched from barges in the river)– we all felt the thundering booms deep inside our chests and guests said they had never in their lives had such a great front row view!
Note to the couple:
Sam and Sean, congratulations! We thank you for choosing Kristen Wynn Photography and wish you a lifetime of love and happiness always!
Be sure to see our full galleries here!
Vendors:
Invitation: Minted
Prep Location: Private homes
Bridal Salon: Sorelle Bridal Salon
Bridesmaid Dresses: Azazie
Men's Formalwear: Men's Wearhouse
Florist: Susan Schellin
Hair Stylist: Kelsey Quayle/Salon Blanca
Make-Up Artist: Mary Trojanowski
Hotel Accommodations: Hyatt Place Pittsburgh – North Shore
Transportation: Tortorice Limousine
Cinematographer: Just Hitched Wedding Films
Ceremony venue: Memorial Park Church
Reception venue: Carnegie Science Center PointView Hall
Donuts: Peace Love & Little Donuts
Cake: Lincoln Bakery
Catering: Culinaire/Carnegie Science Center
Entertainment: Fireside Events, LLC
Rings: James Allen
Additional KWP Team Member for this Wedding: Custom Portraits by Charlene
Photographer: Kristen Wynn Photography