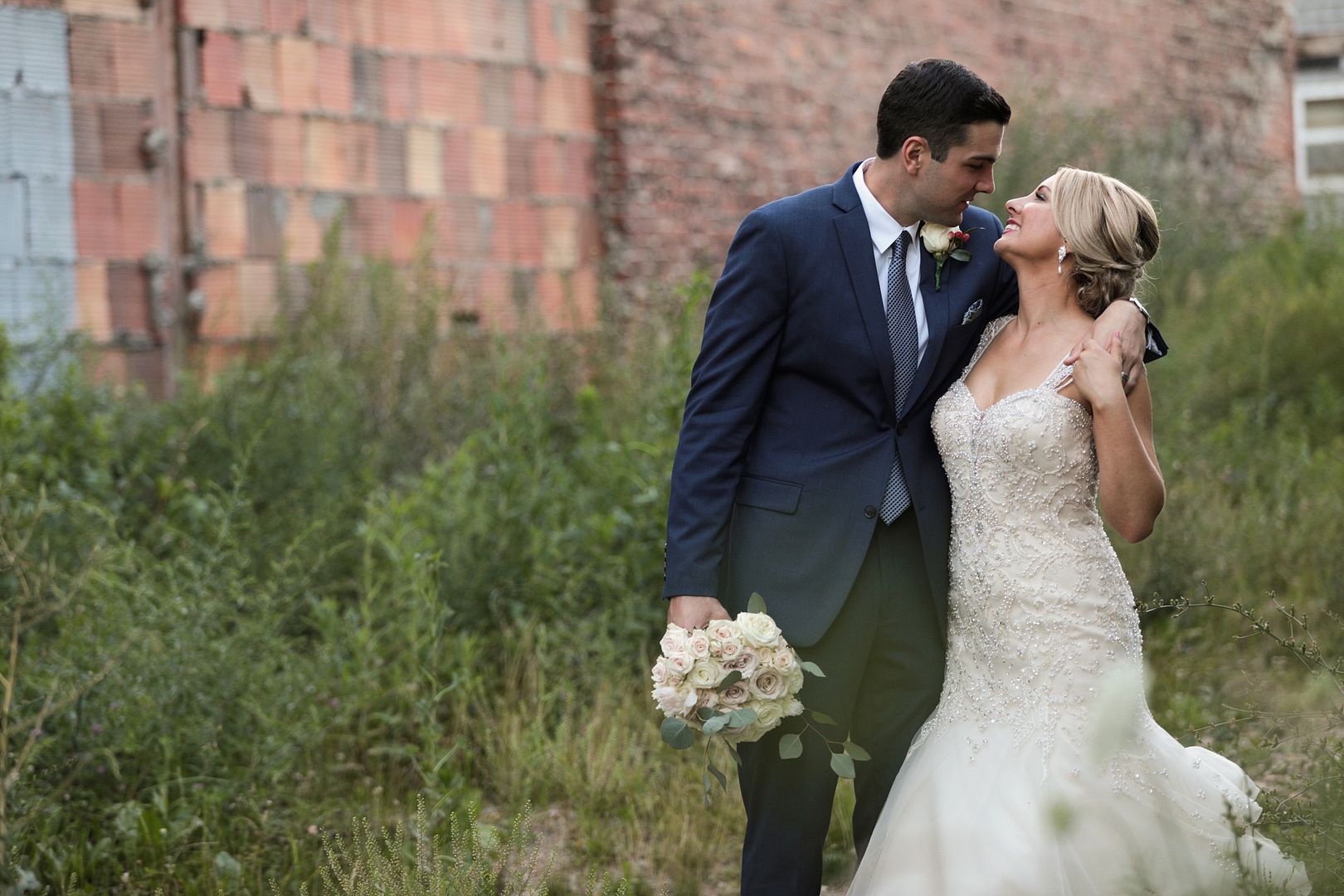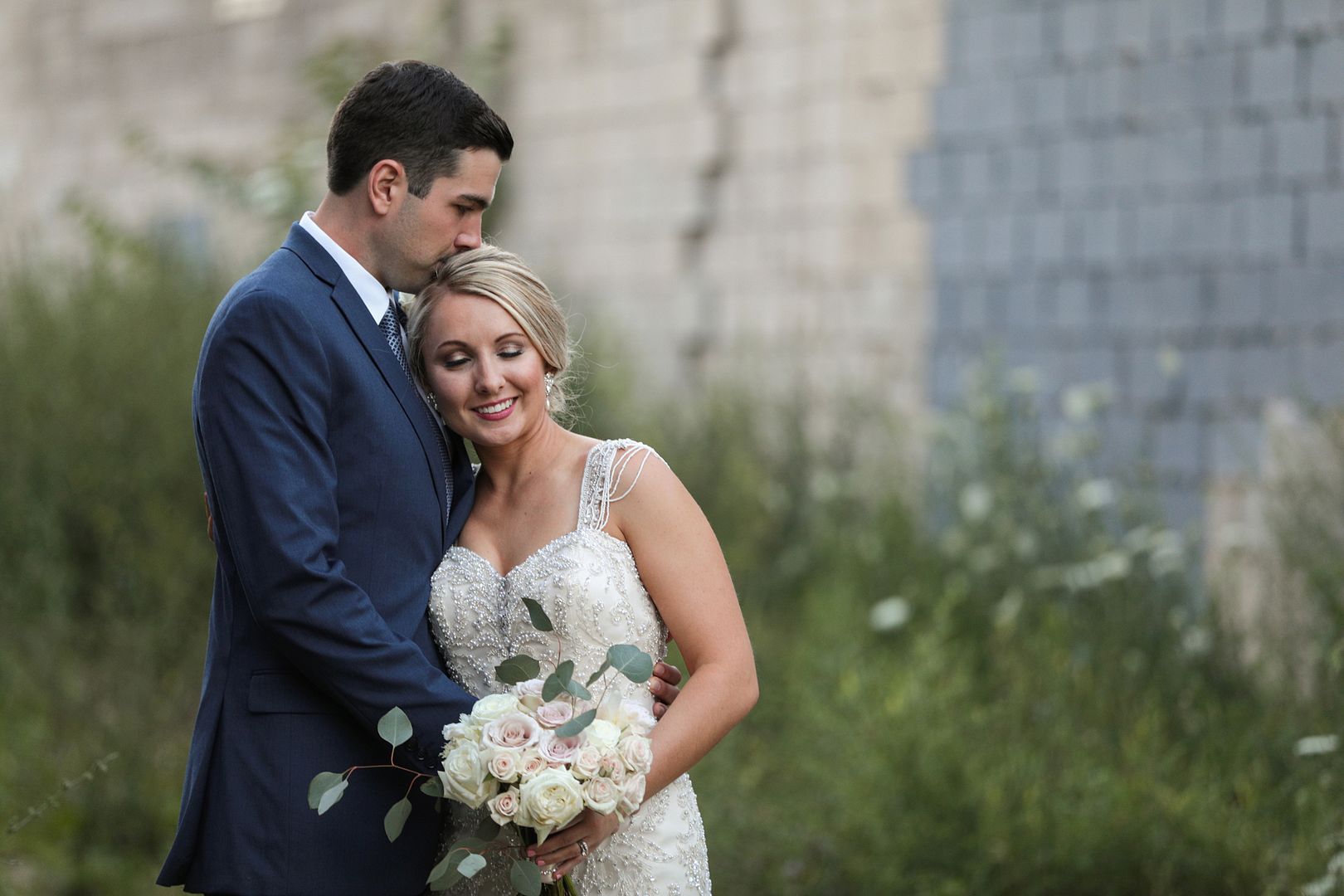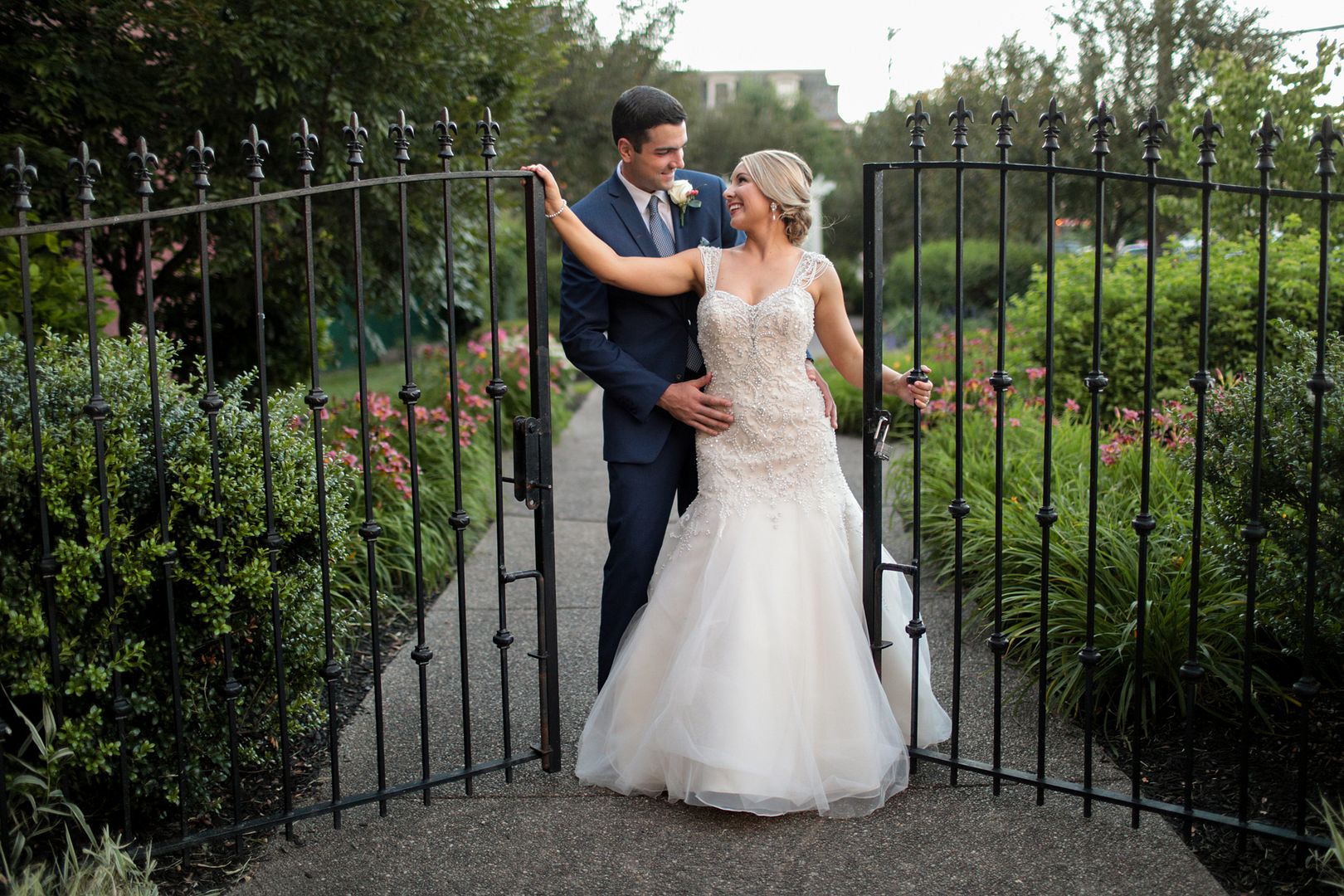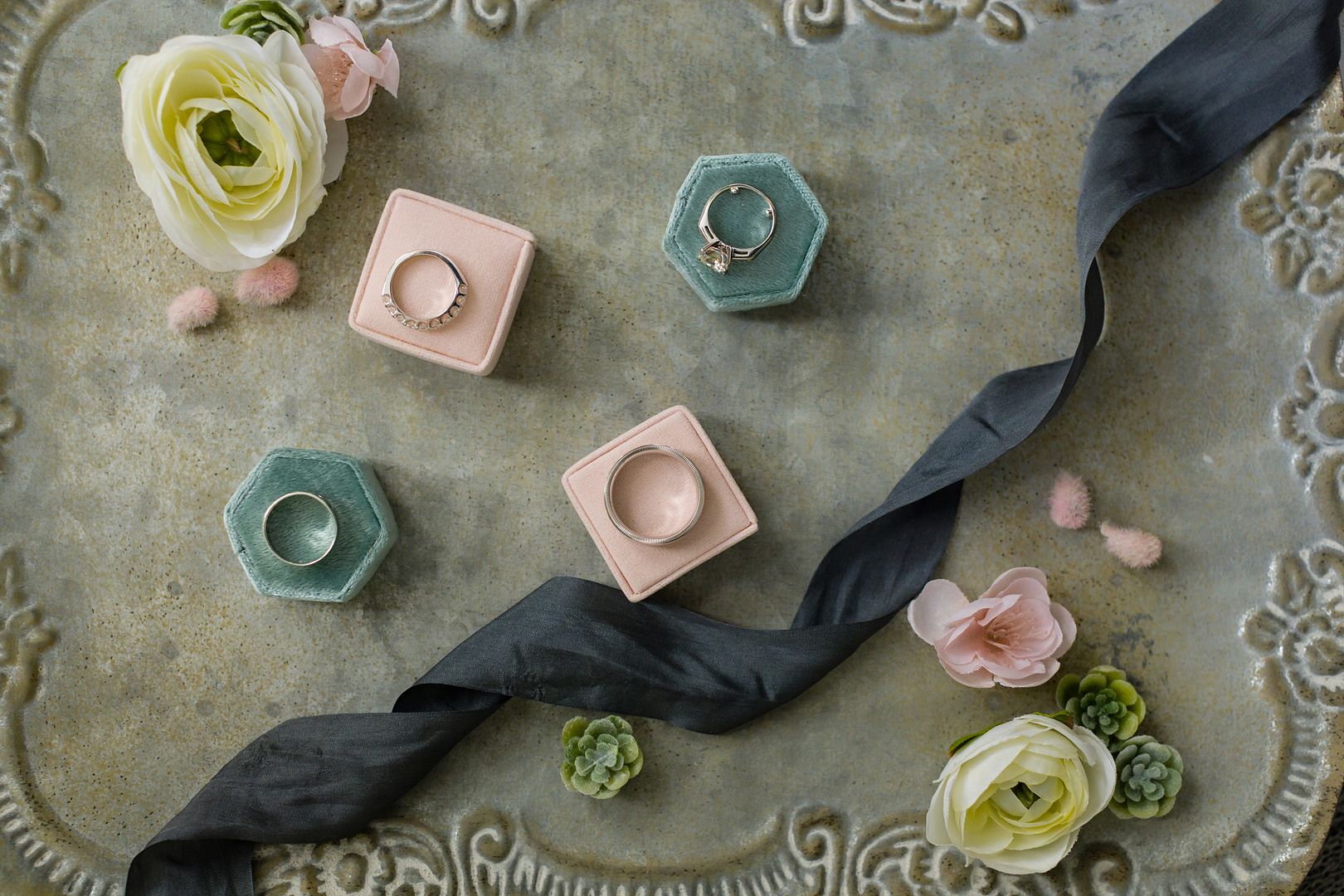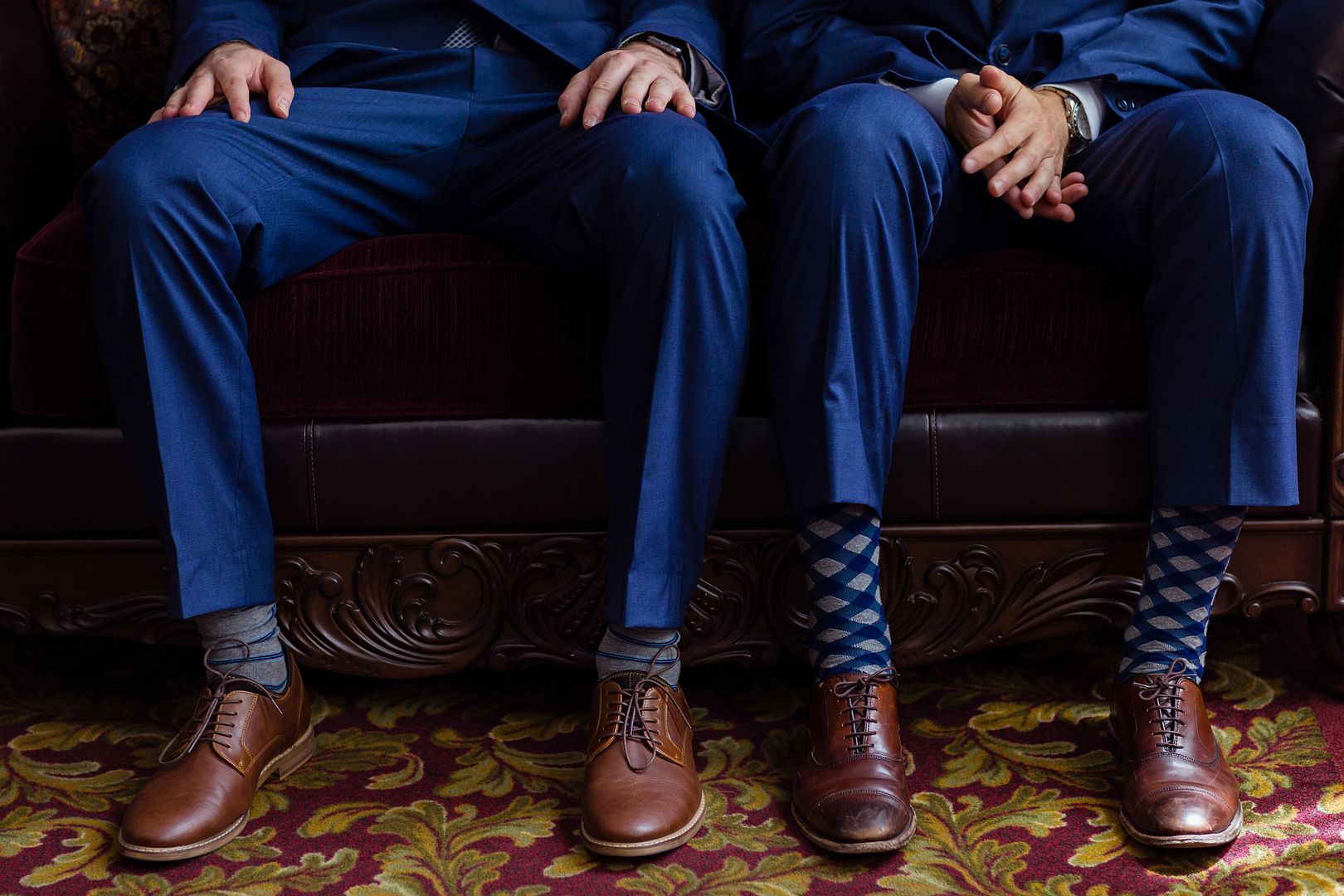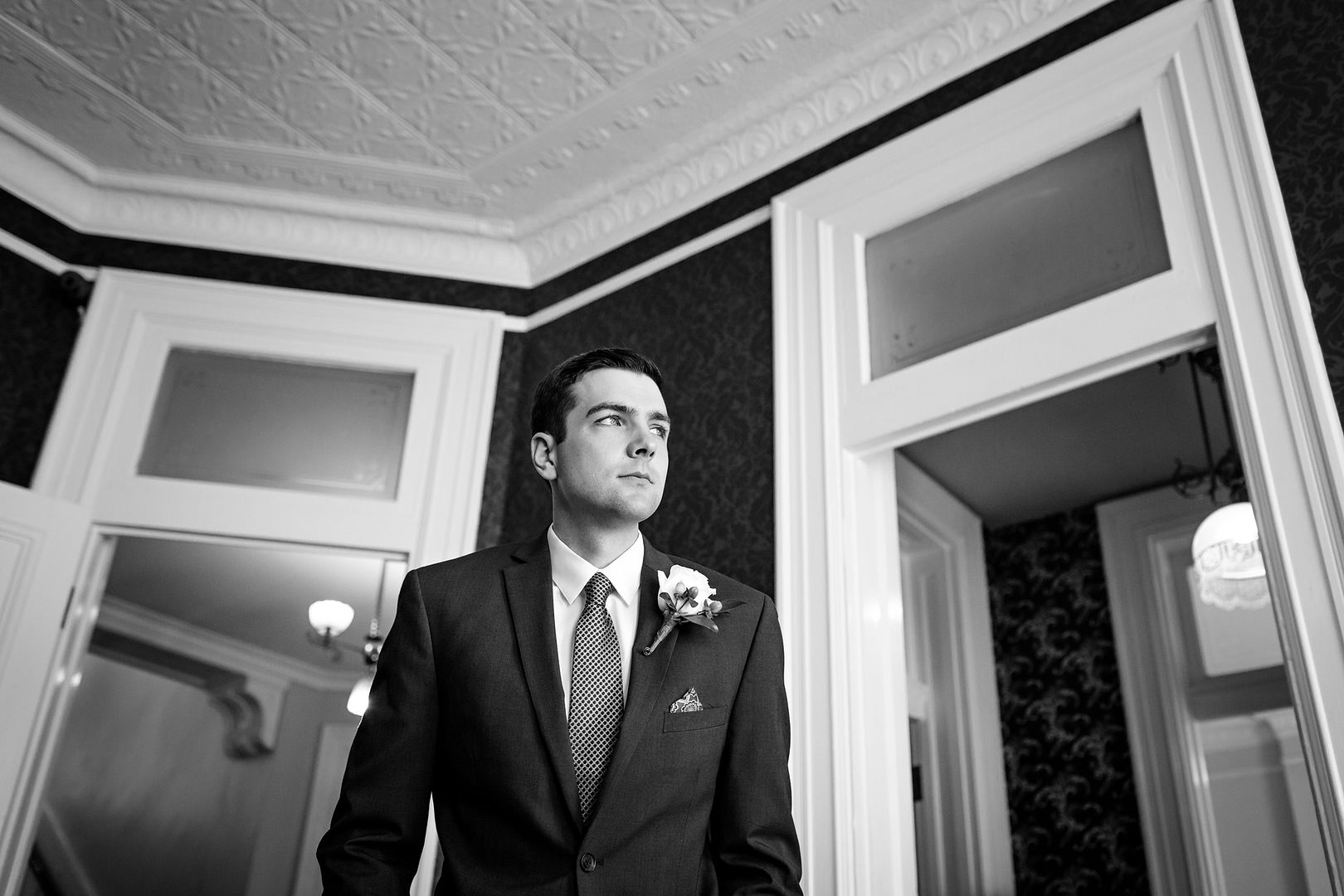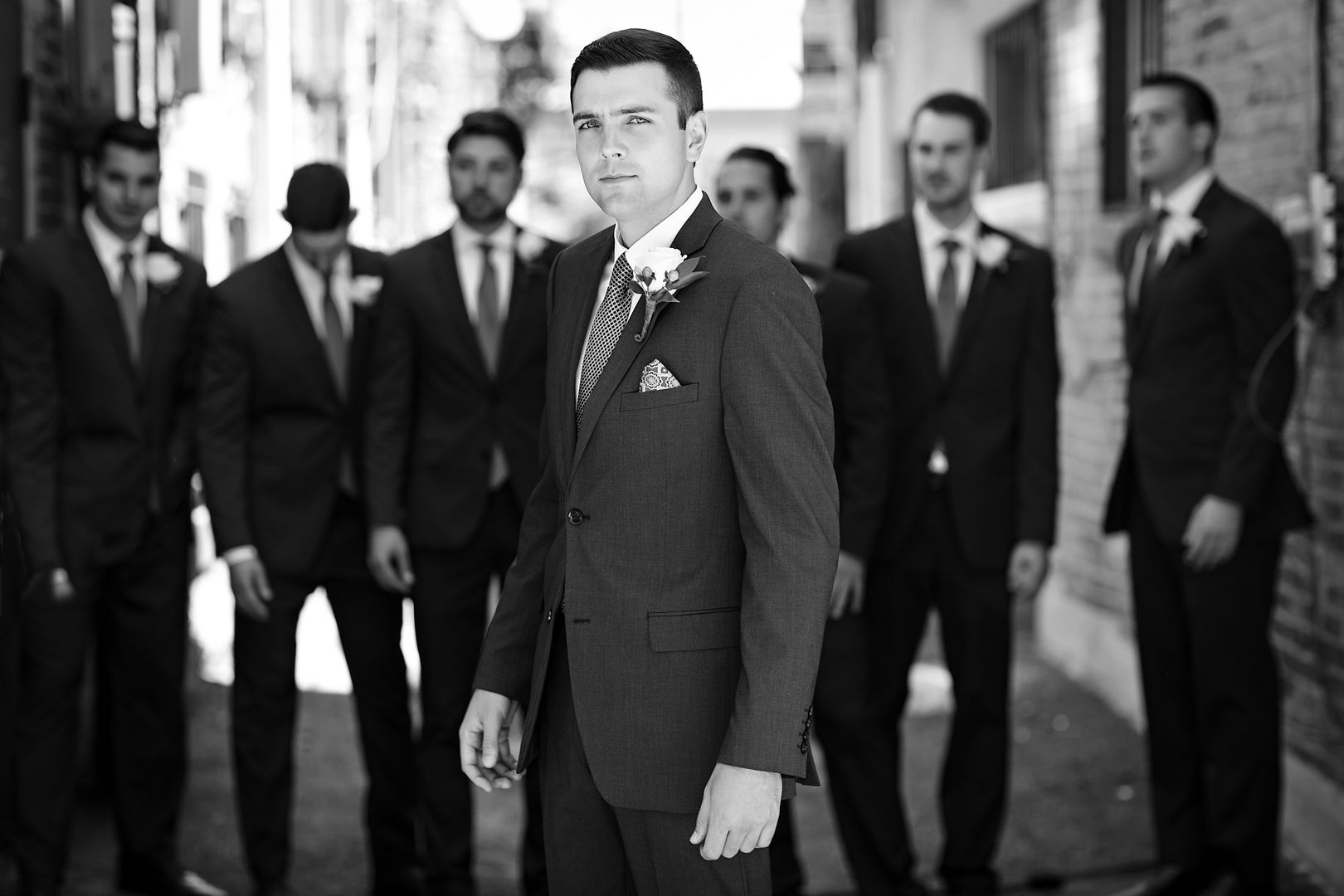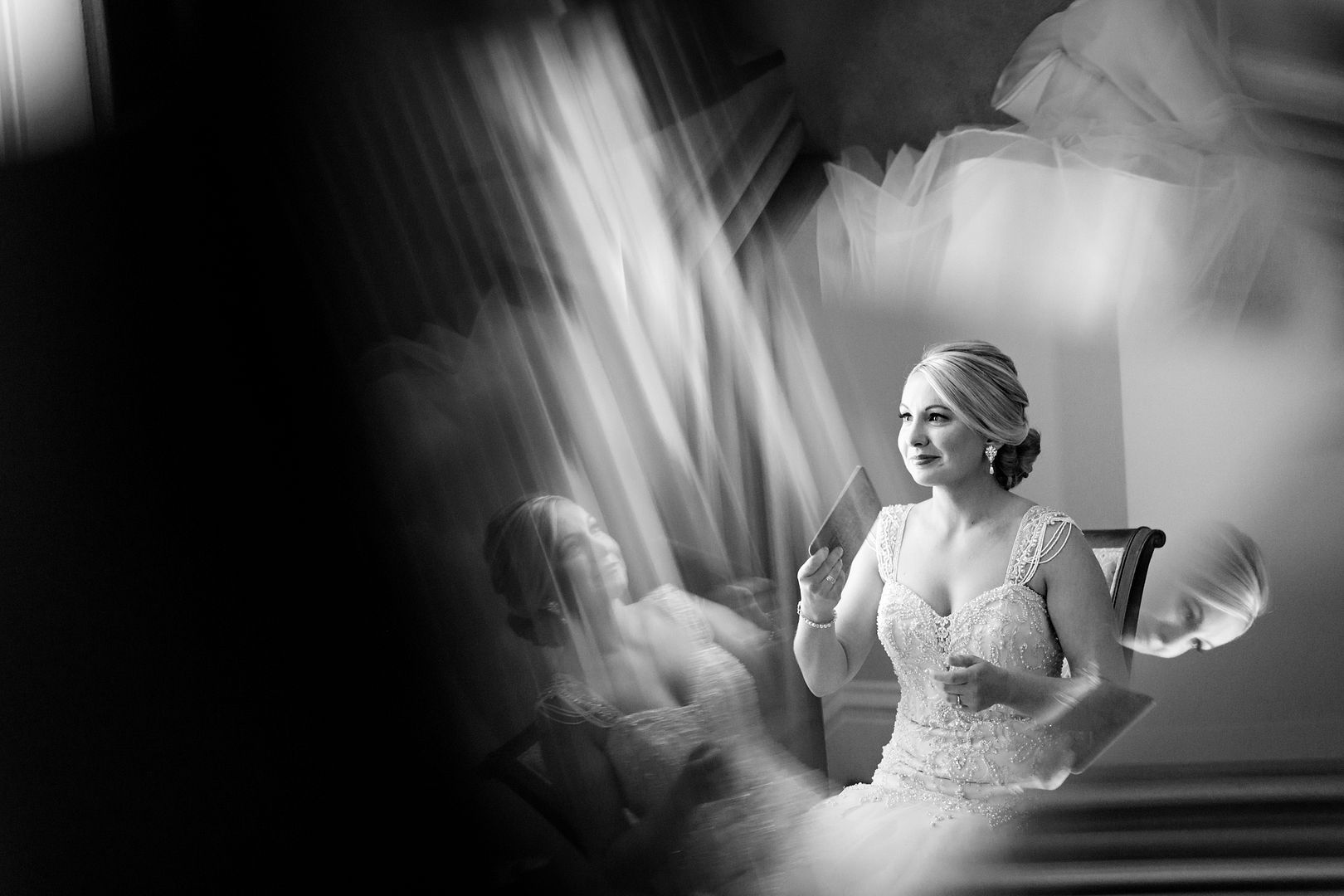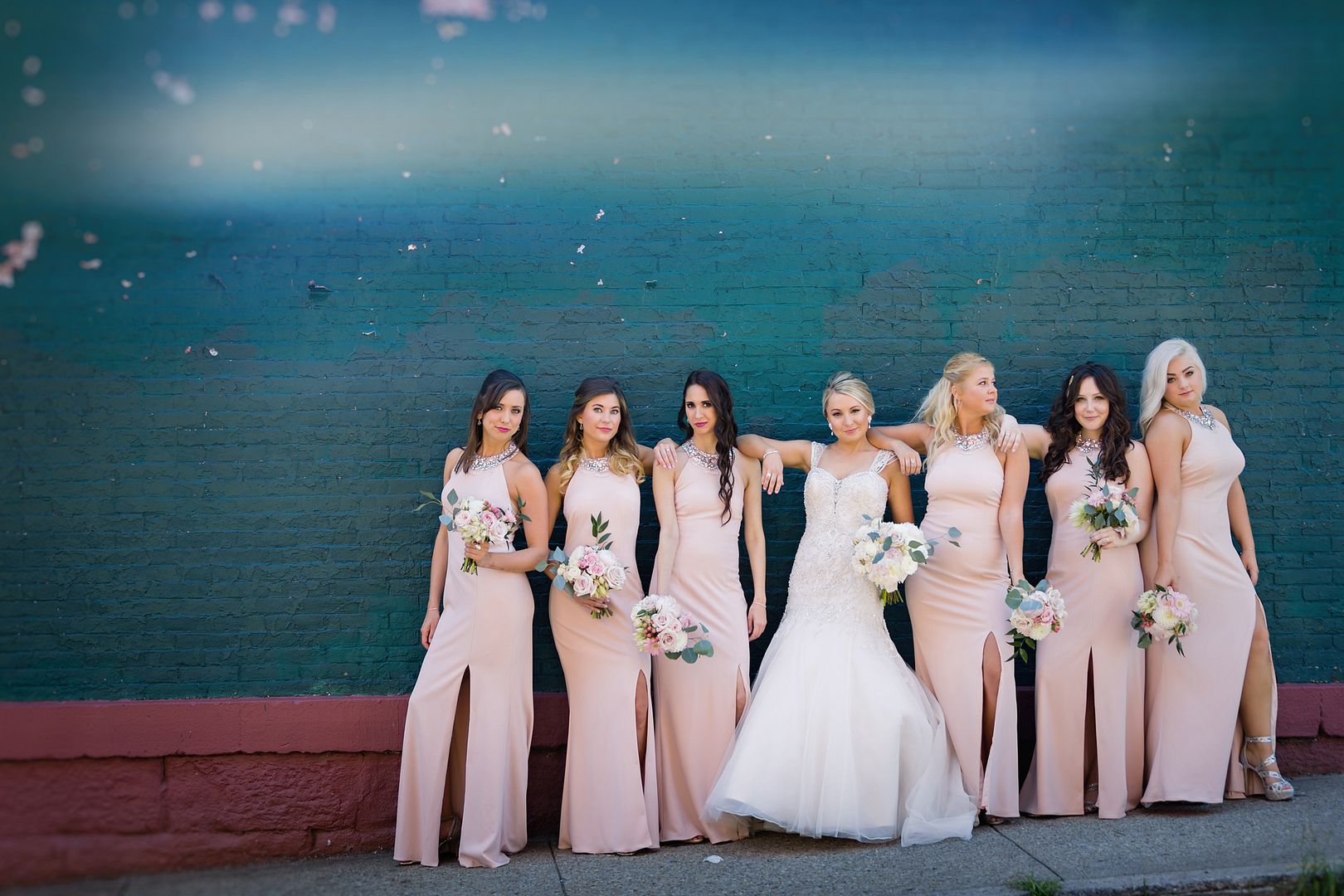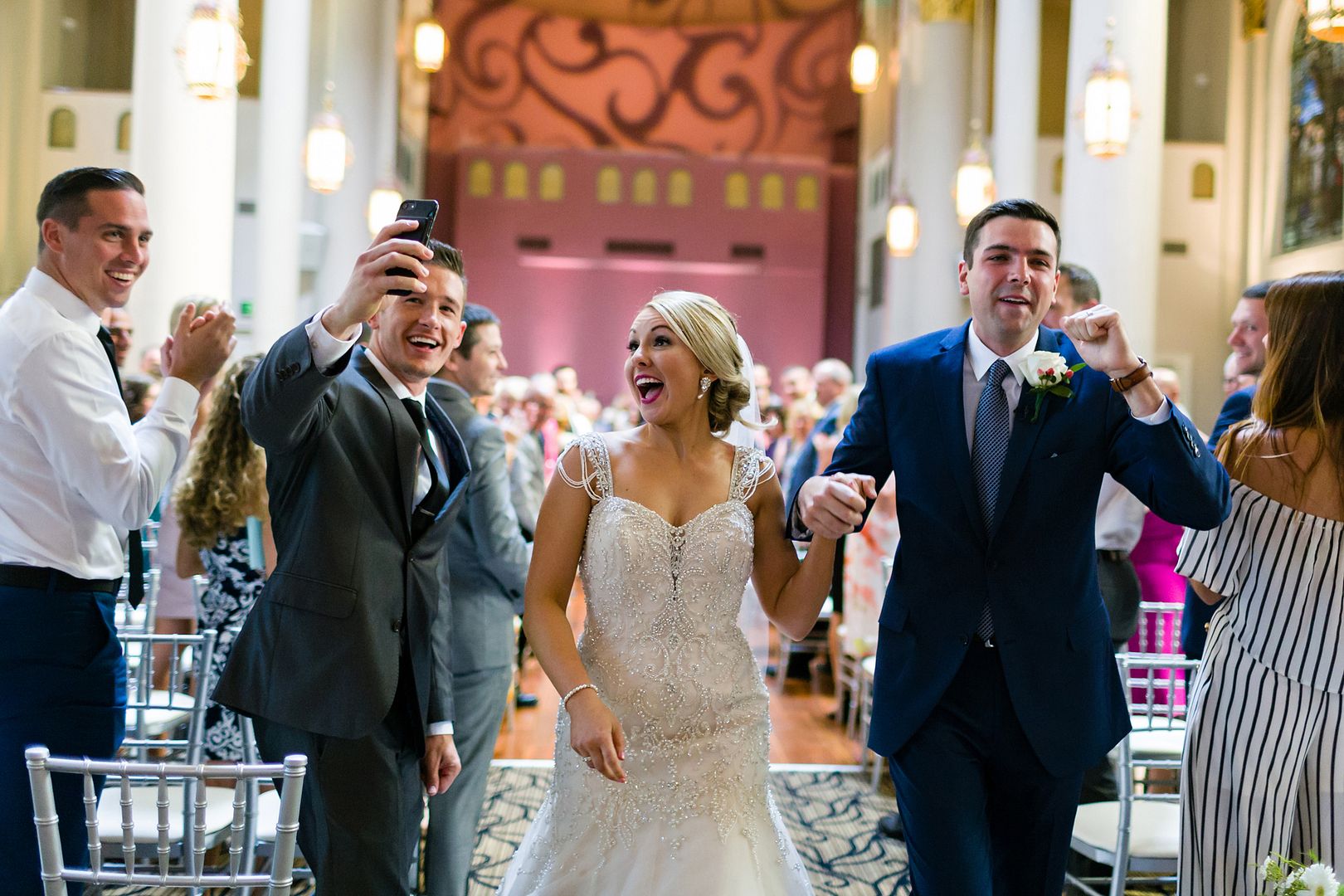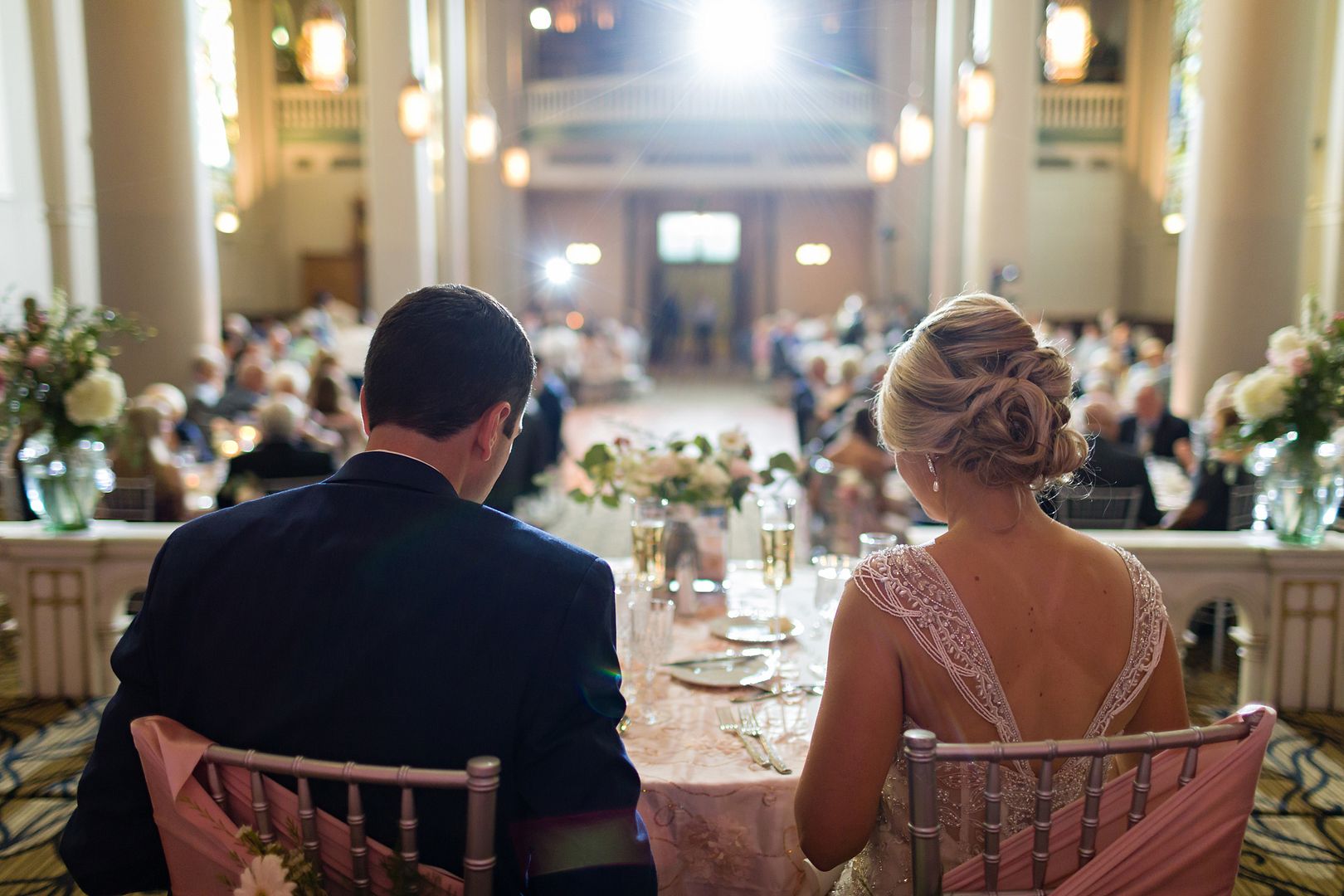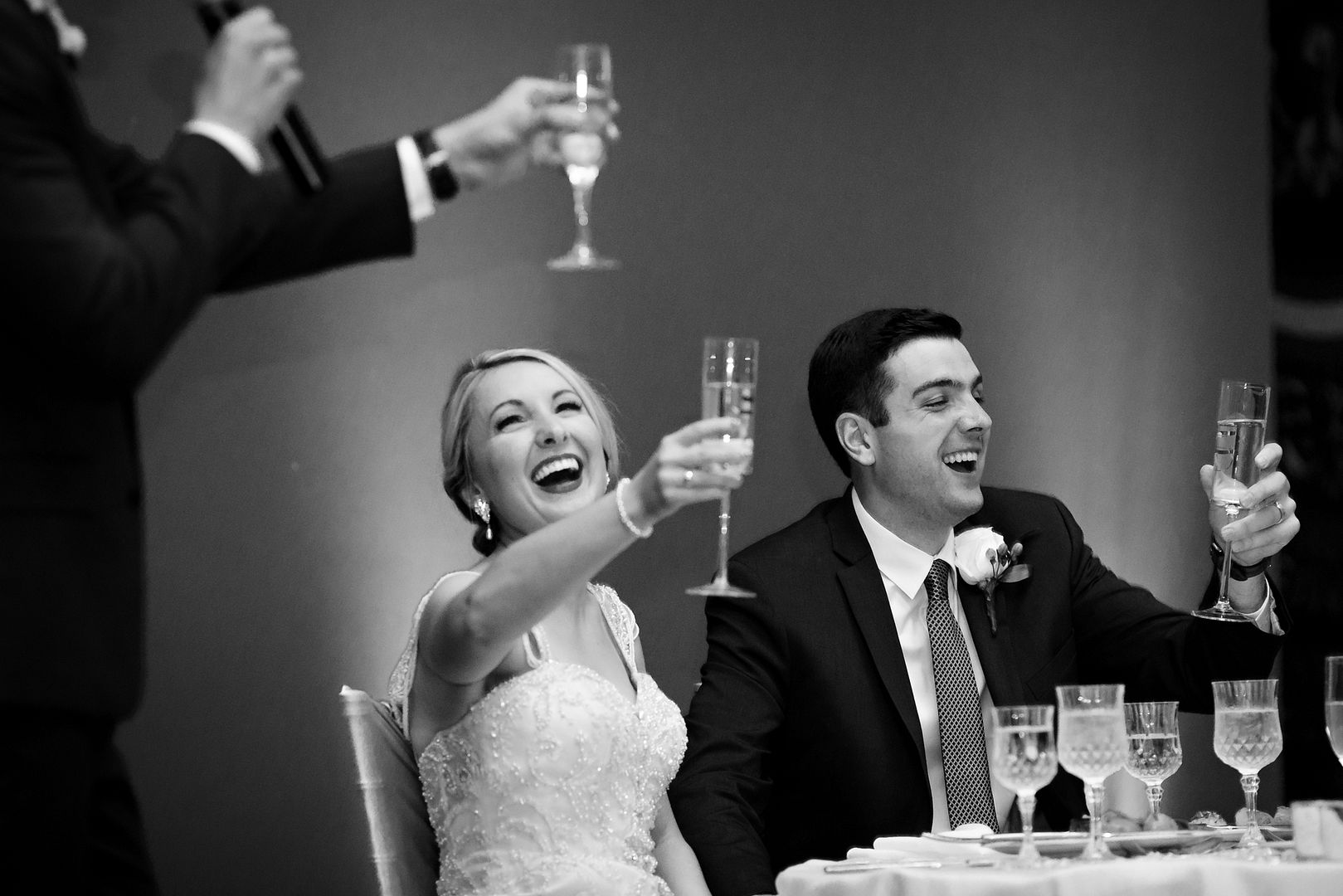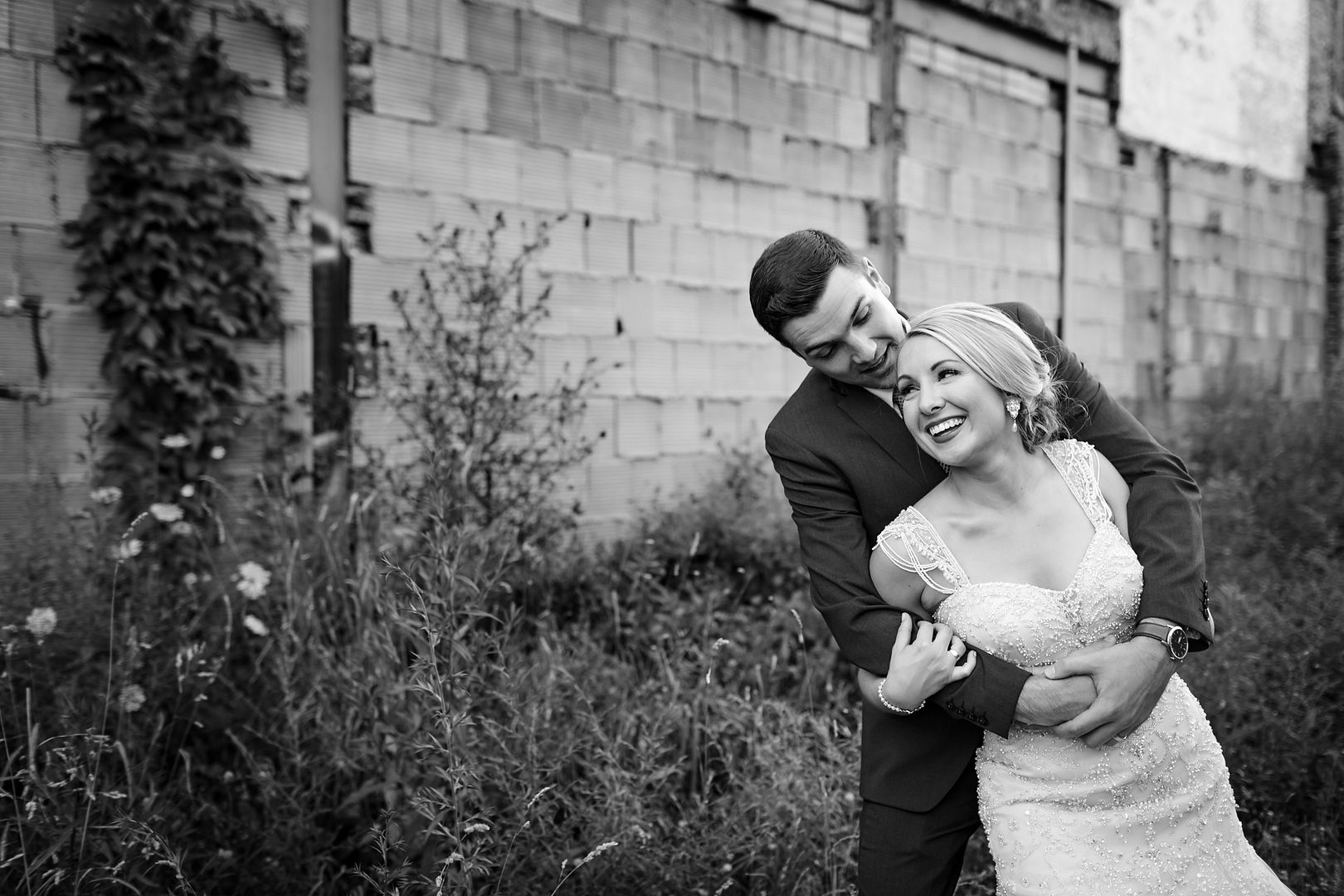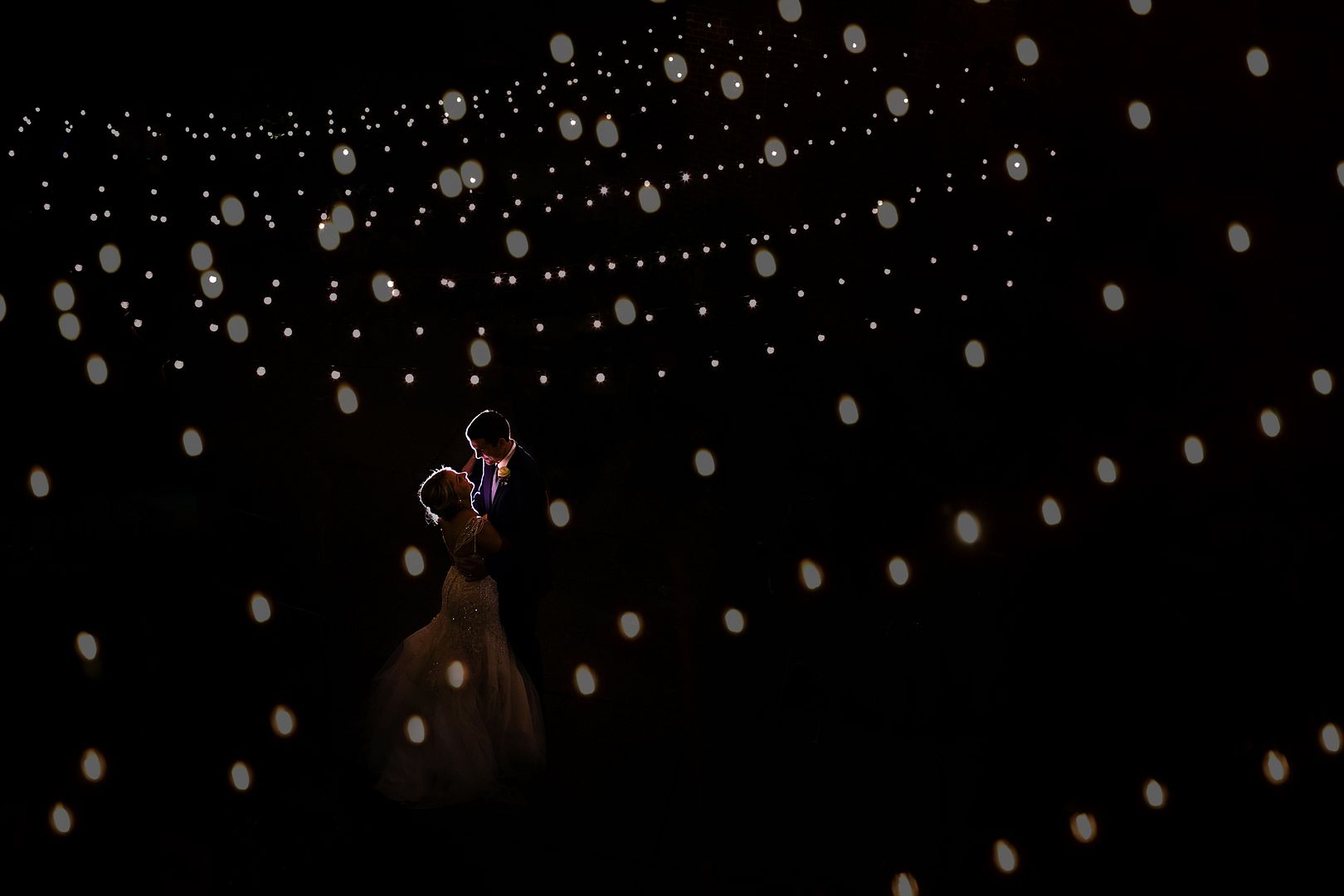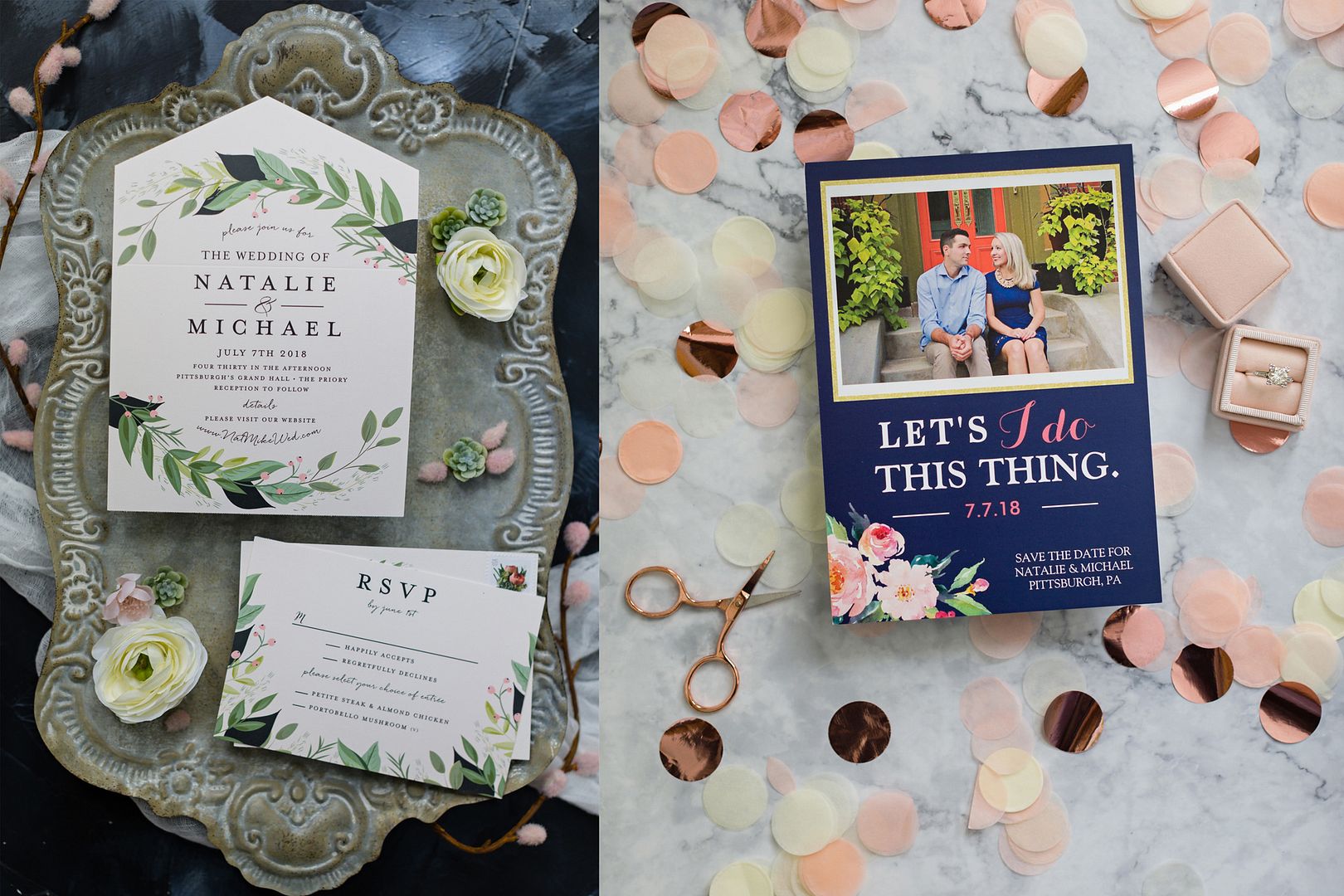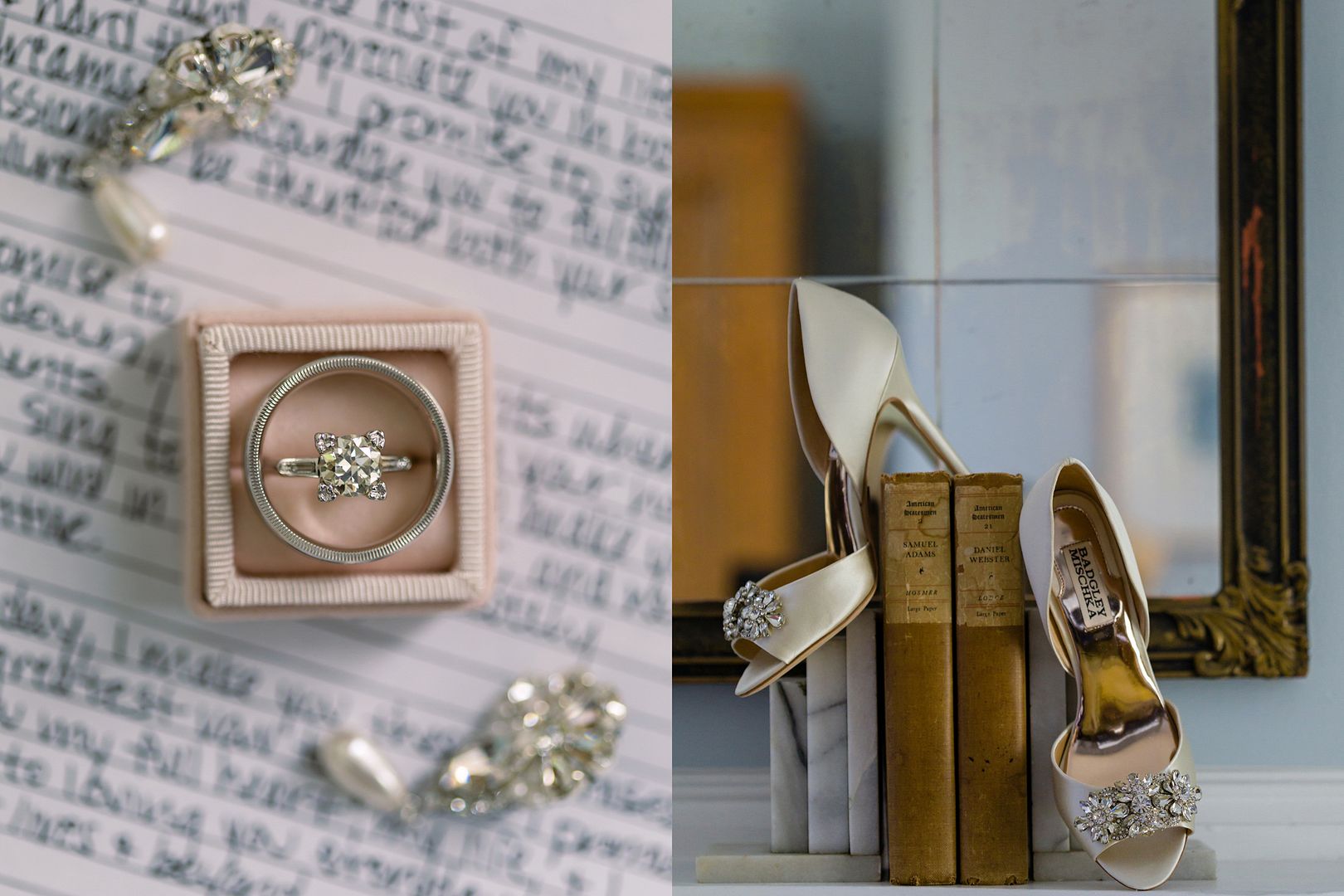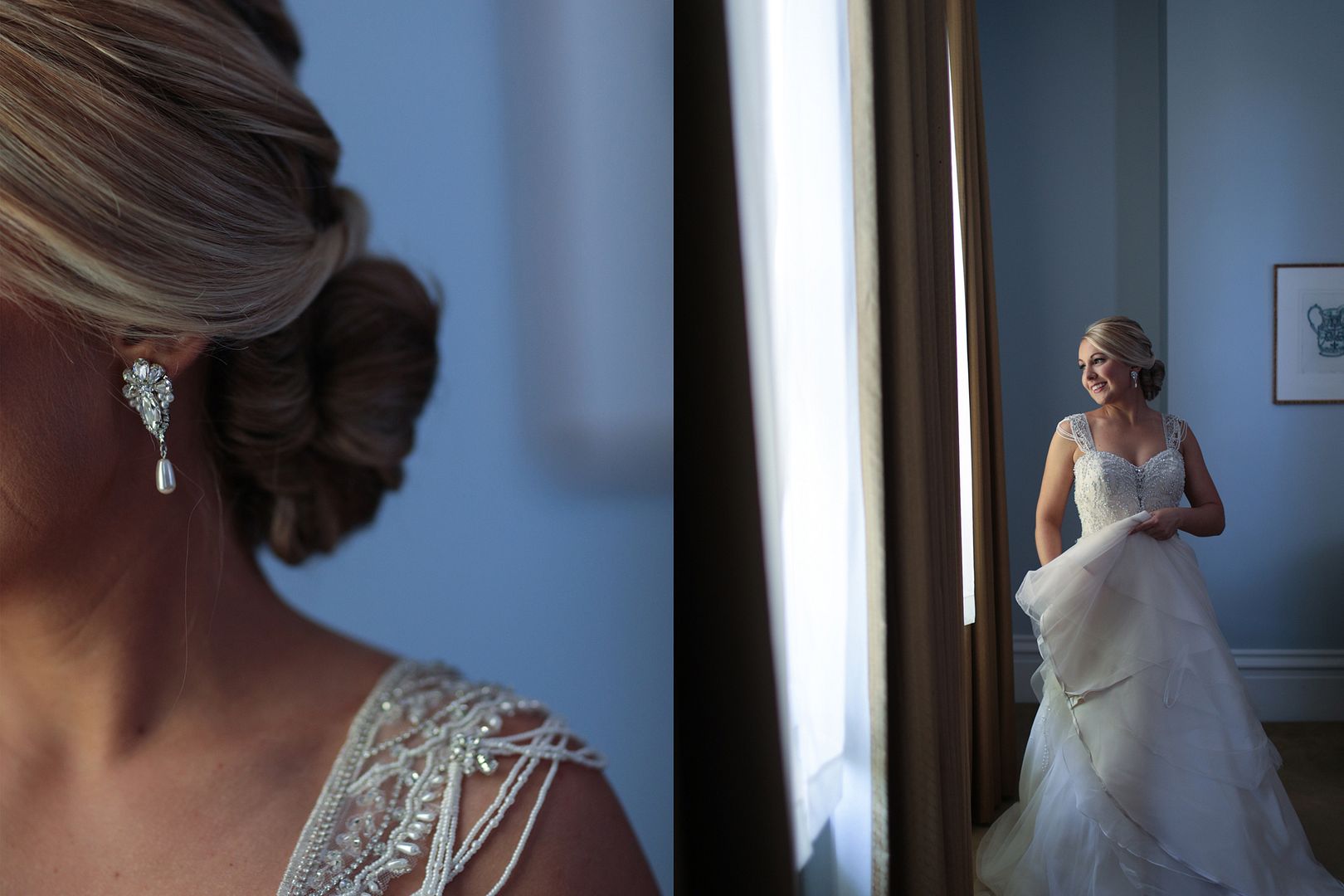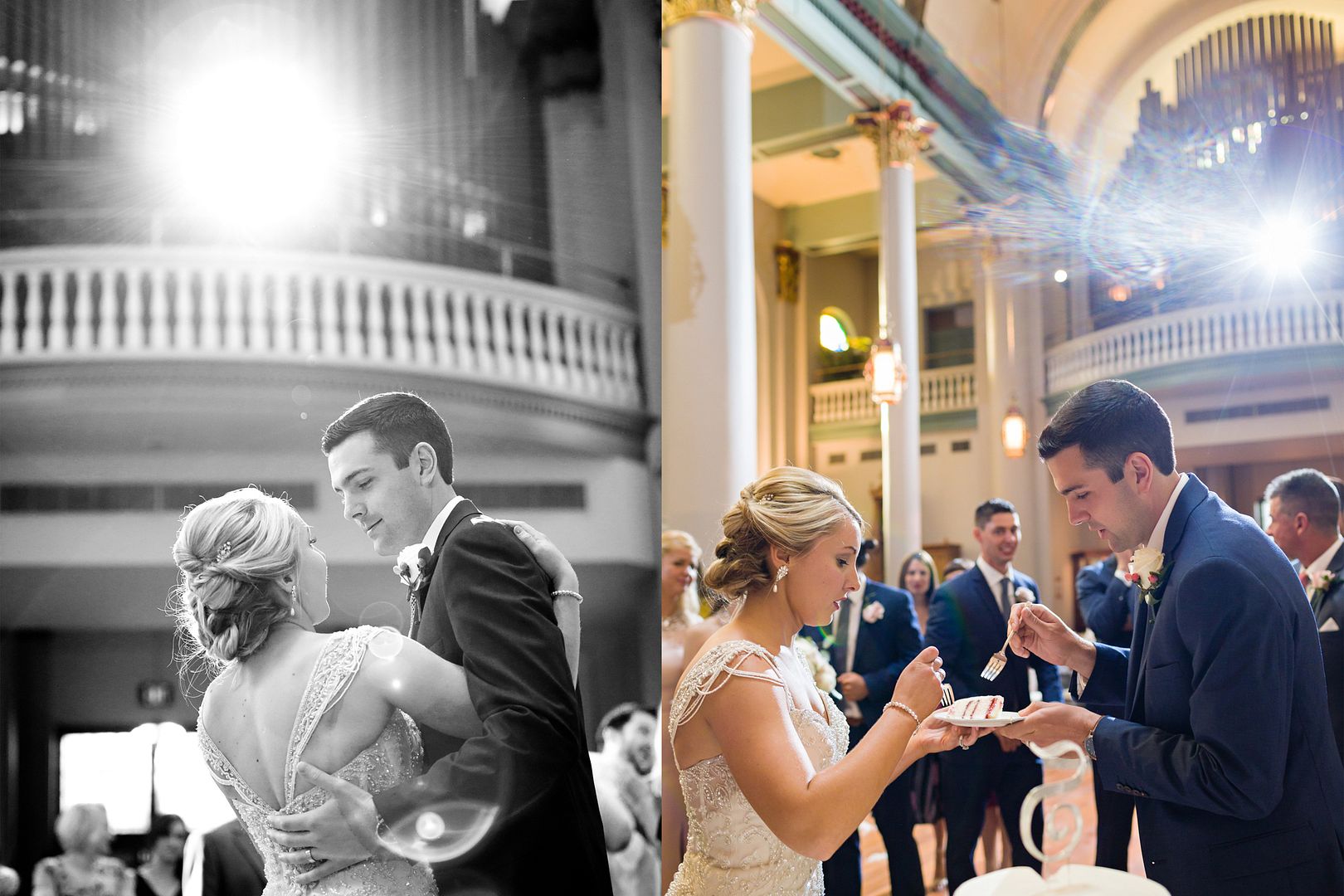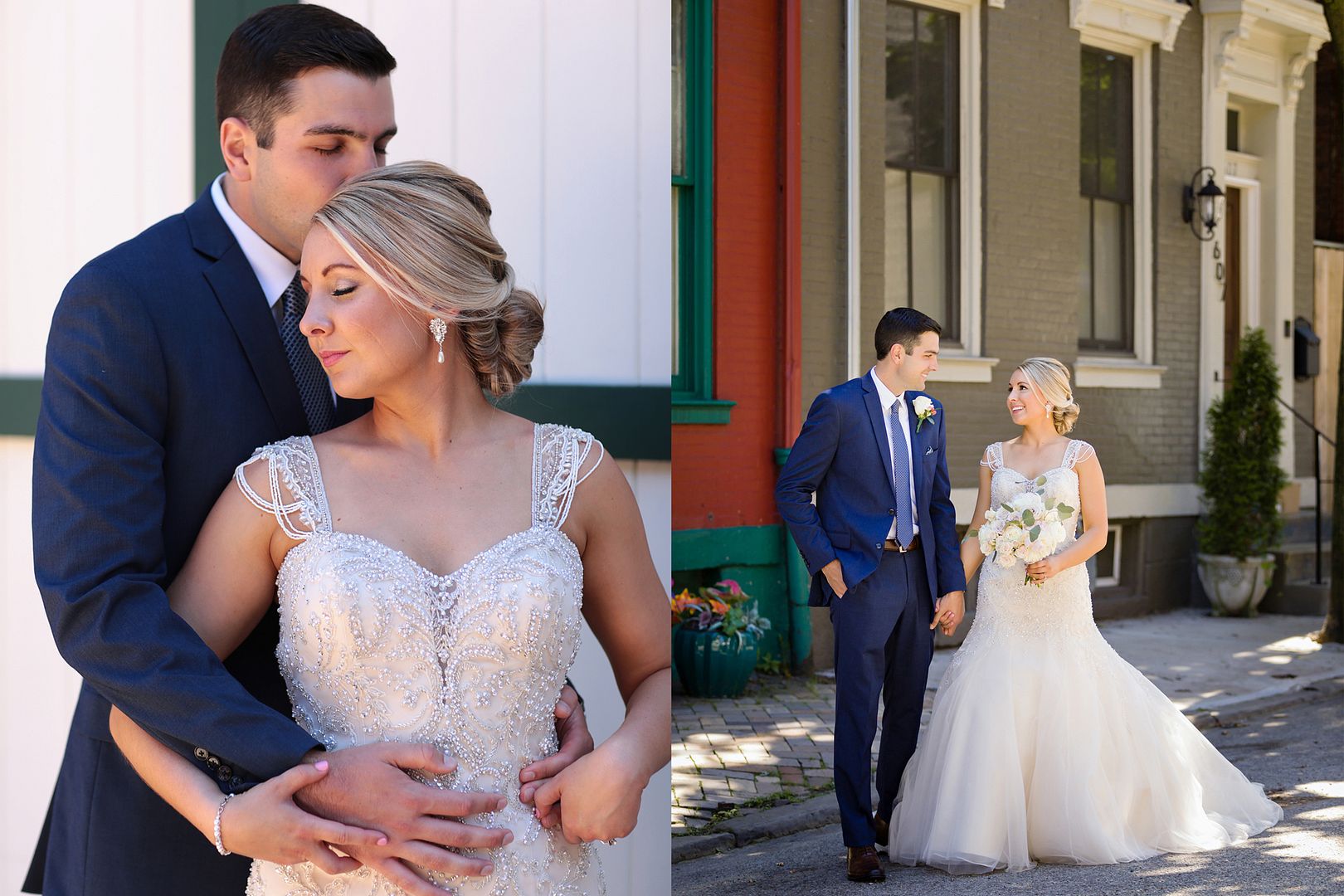 Natalie and Michael have known each other for half of their lives. They first started dating as freshman in high school and fifteen years later, they got married! Michael even proposed to Natalie in the spot where they first met.
After a week of ninety degree weather, Natalie and Michael had a perfect day for their wedding! It was eighty degrees and sunny all day. The couple had their ceremony and reception at the Grand Hall at the Priory. They also got ready at the Priory Hotel which is a great option for couples who want to do in all in one location and who want to save the expense of a limo or transportation.
Natalie and Michael wrote letters to each other to read the morning of the wedding and they also wrote their own vows for the ceremony. After an emotional reading of Michael's letter, Natalie said that a lot of what he wrote was also what she wrote in her vows. Natalie wore a ring on her right hand that Michael gifted to her when they were just eighteen years old.
Natalie was so organized and detail oriented that she had bridesmaid and groomsmen emergency kits on hand. That emergency kit came in handy when two of the groommen used duct tape to make a size adjustment to their ties! Natalie also put together a basket of Jack Daniels and shot glasses for the men to have while they got ready.
Natalie and Michael had one of the most emotional first looks we have ever witnessed! I overheard Natalie telling her bridesmaids early in the day that she was just excited to be able to spend her entire wedding day with him.
Being that the couple did a first look, all of their portraits and family photos were taken before the ceremony. They were able to enjoy their cocktail hour with their guests outside in the courtyard of the Priory.
For introductions into the reception, each couple entered to a different song choice. In case you're looking for a reception introduction song, the songs Natalie and Michael used were:
California Dreamin' – Mamas & Papas
Let's Get it Started – Black Eyed Peas
She's a Maniac – Flashdance
SexyBack – Justin Timberlake
Every Time We Touch – Cascada
Drop it Like It's Hot – Snoop Dogg ft. Pharrell
Milkshake – Kelis
The bride and groom were introduced into the reception and danced to "Whoomp! There it is!"
We were able to sneak the couple out for sunset shots right after dinner and go to some off the beaten path photo spots. After the wedding the couple even had an after party right there at the hotel.
Note to the couple:
Natalie and Michael, it was great to work with the two of you on your wedding day! We thank you for choosing Kristen Wynn Photography and wish you a lifetime of love and happiness always. Congratulations!
Be sure to see our full galleries here!
Vendors:
Invitation: minted
Prep location: The Priory Hotel
Bridal Salon: Bridal Beginning
Other Bridal Accessories: Etsy
Bridesmaid Dresses: Adrianna Papell
Men's Formalwear: Macy's
Florist: Bloom Brigade
Hair Stylist: Luxe Hair Salon
Make-Up Artist: Luxe Hair Salon
Hotel Accommodations: The Priory Hotel & Springhill Suites by Marriott
Cinematographer: Francis Rocks! Productions
Ceremony venue: Pittsburgh's Grand Hall at the Priory
Reception venue: Pittsburgh's Grand Hall at the Priory
Cake: Priory Fine Pastries
Catering: Pittsburgh's Grand Hall at the Priory
Entertainment: mobileMIX Entertainment/David Kleba
Lighting: mobileMIX Entertainment/David Kleba
Linens: Elegant Events by Andrea
Photographer: Kristen Wynn Photography