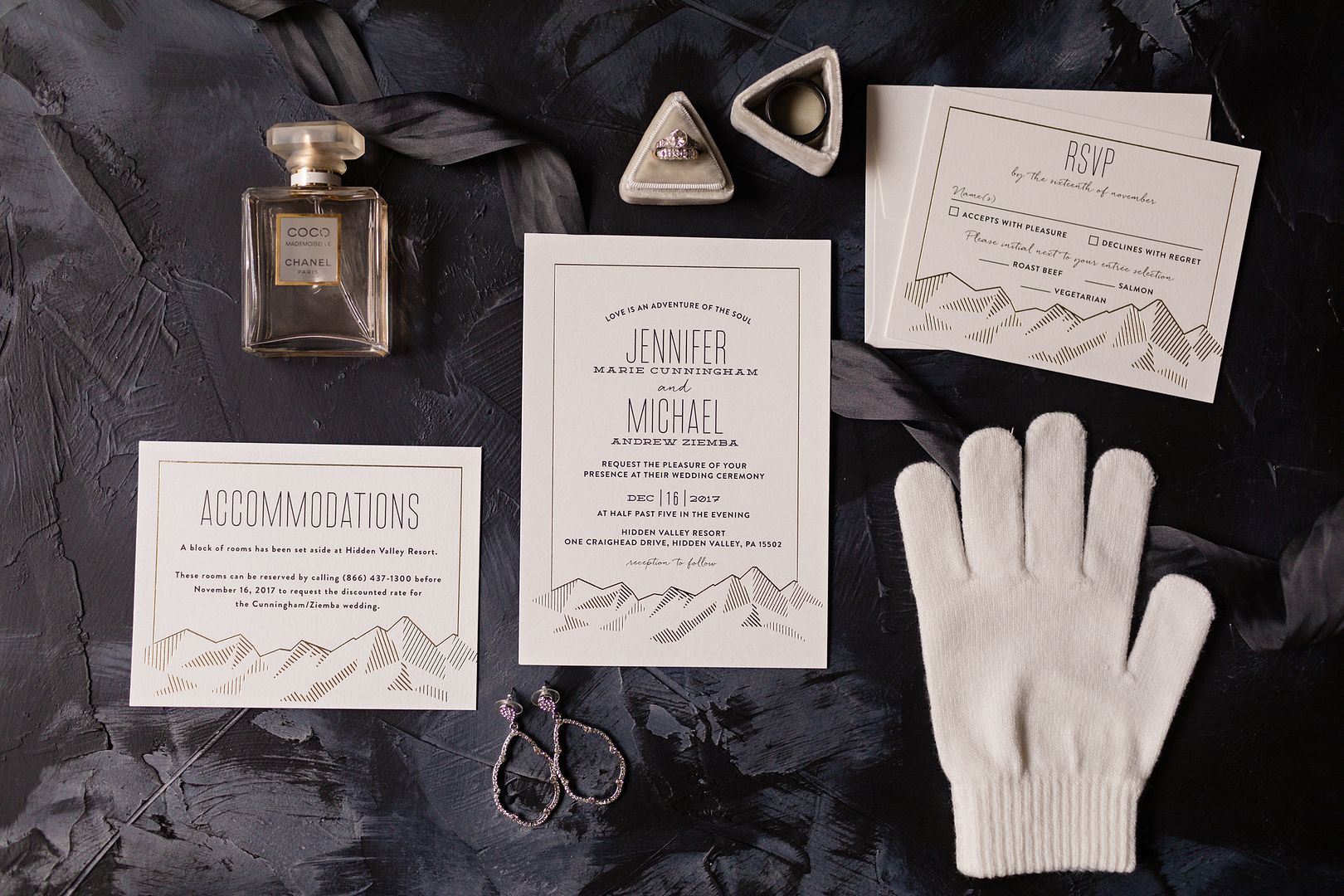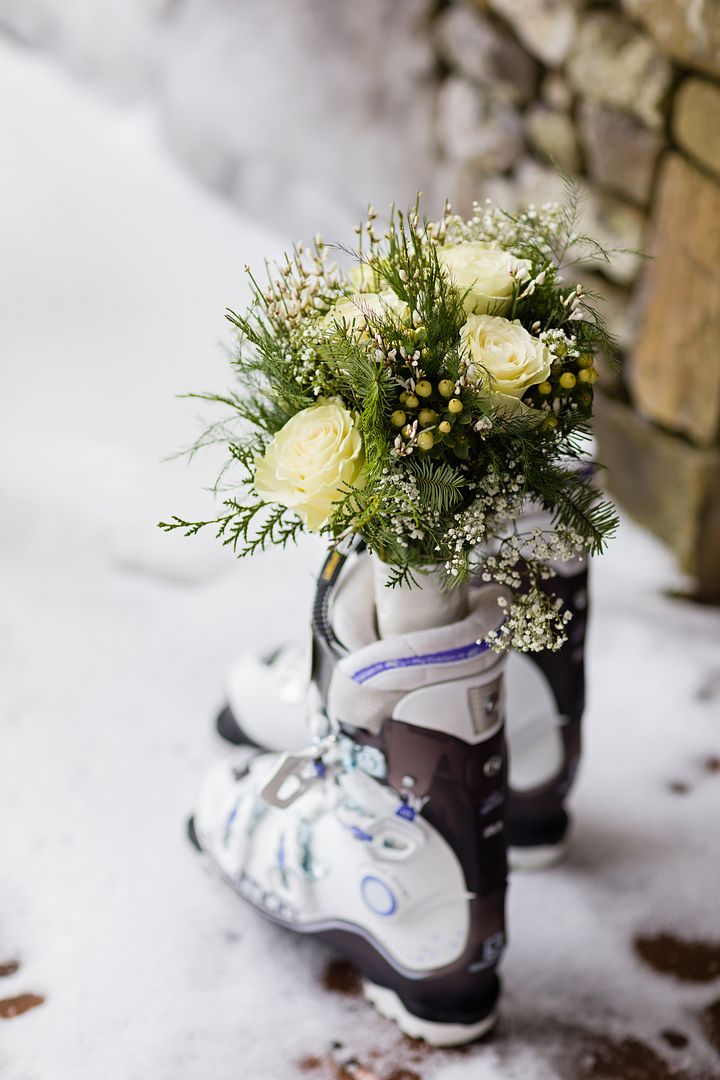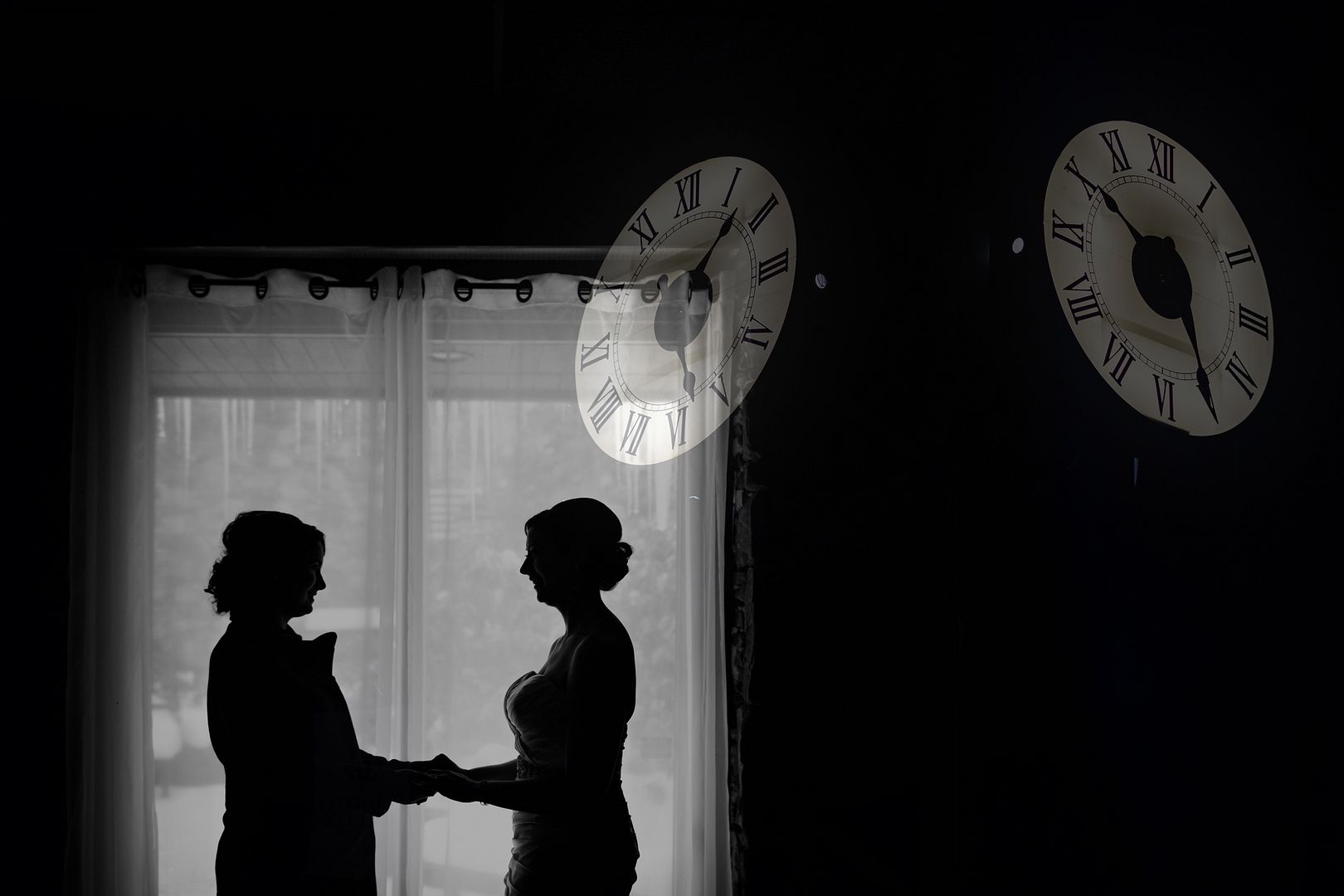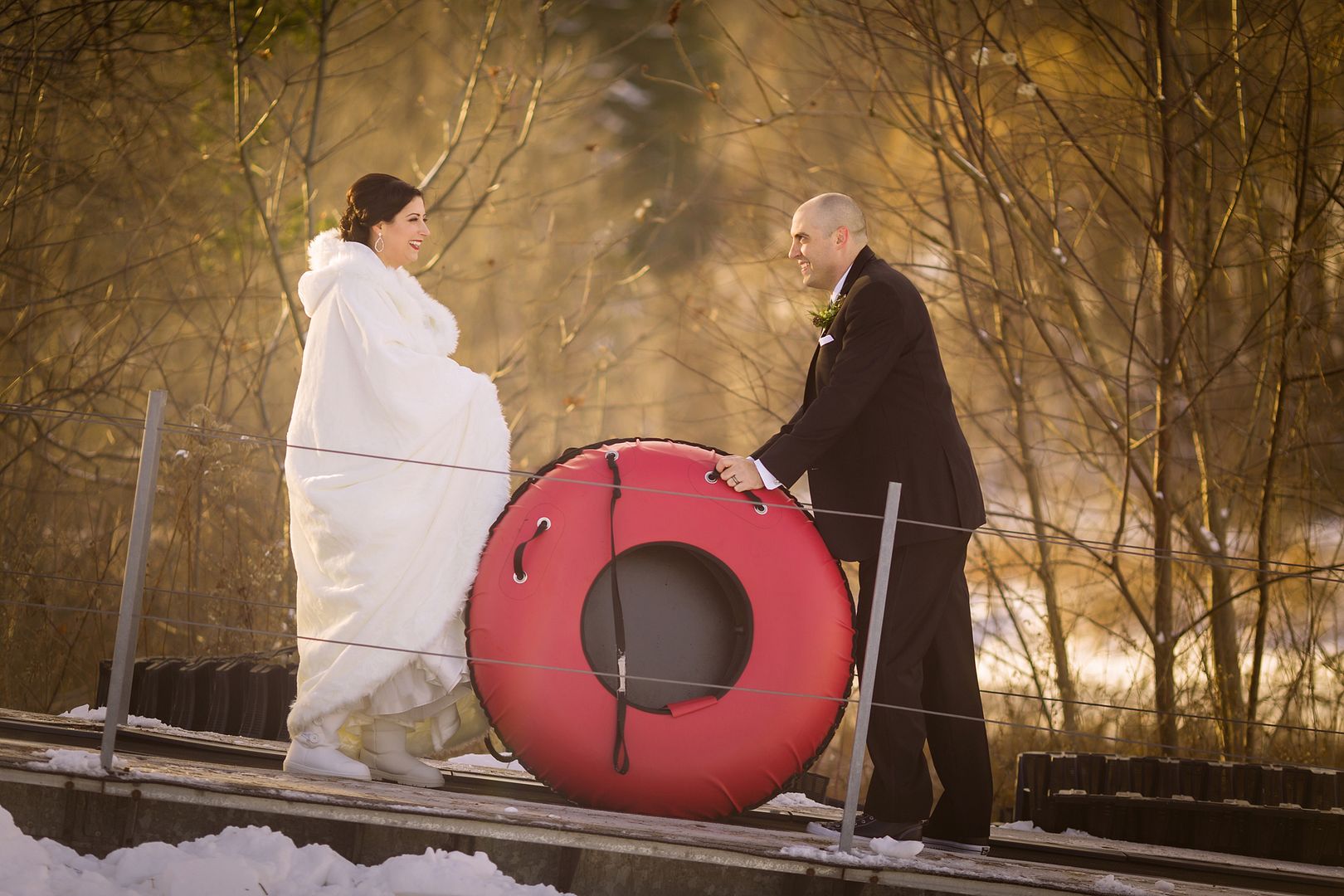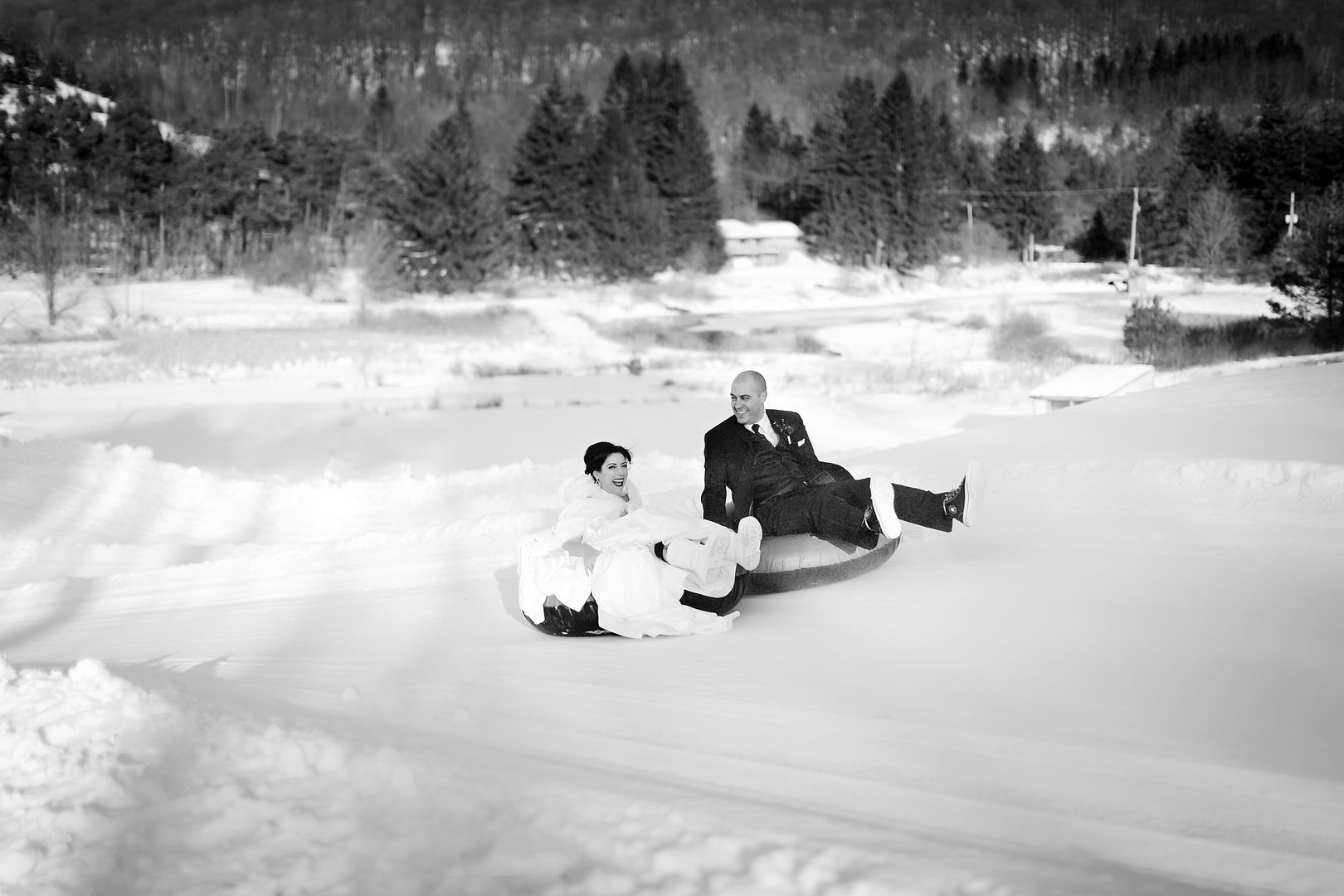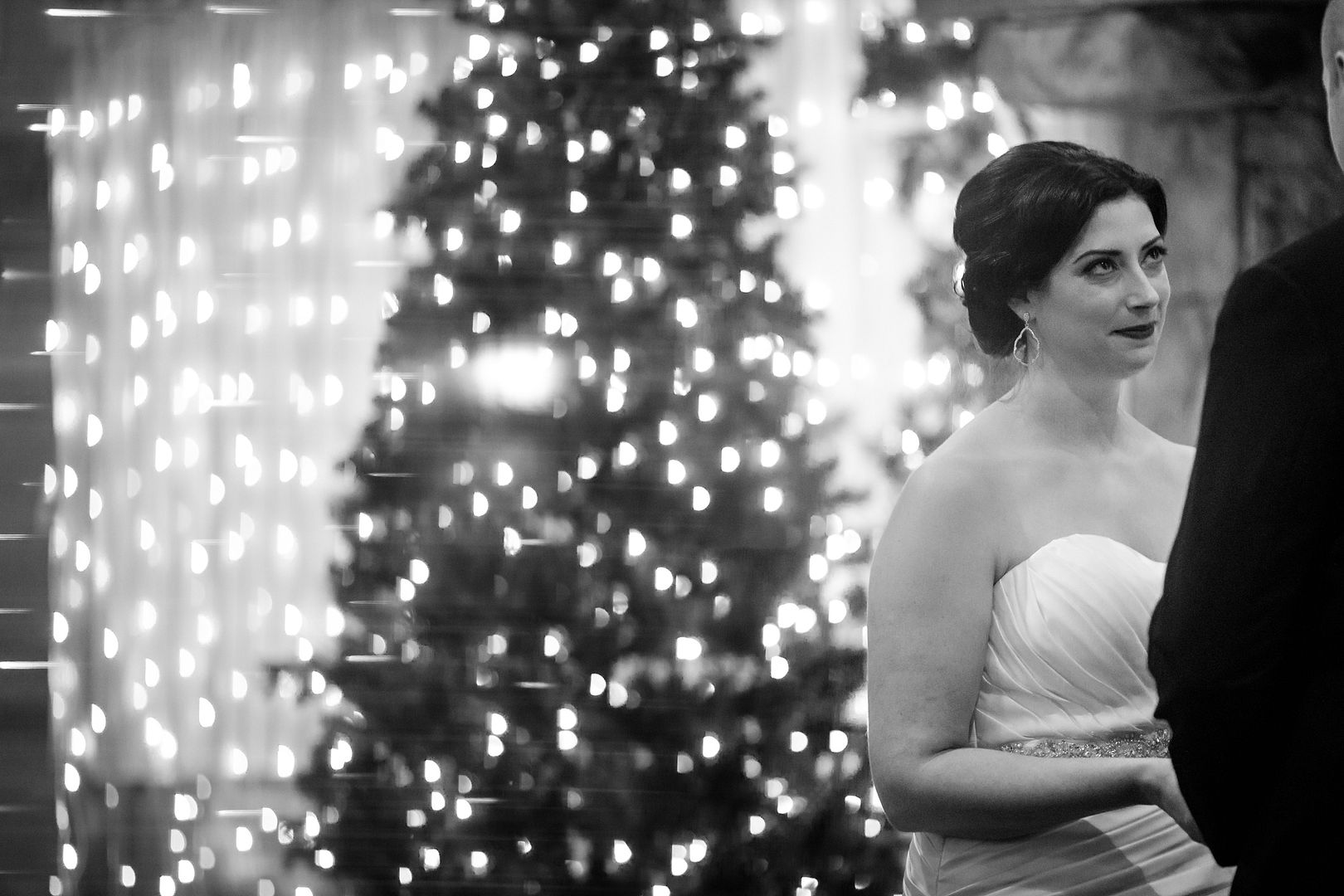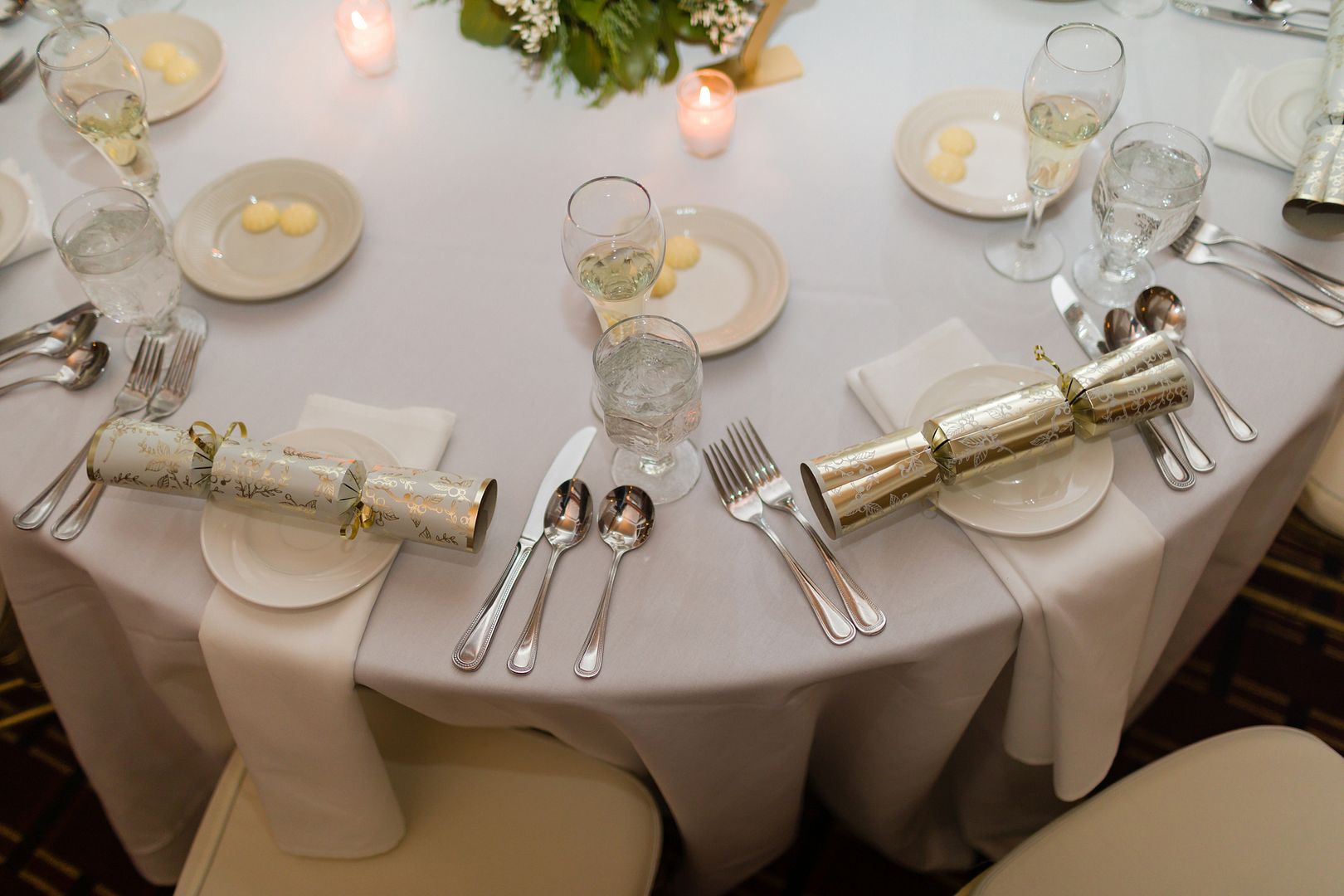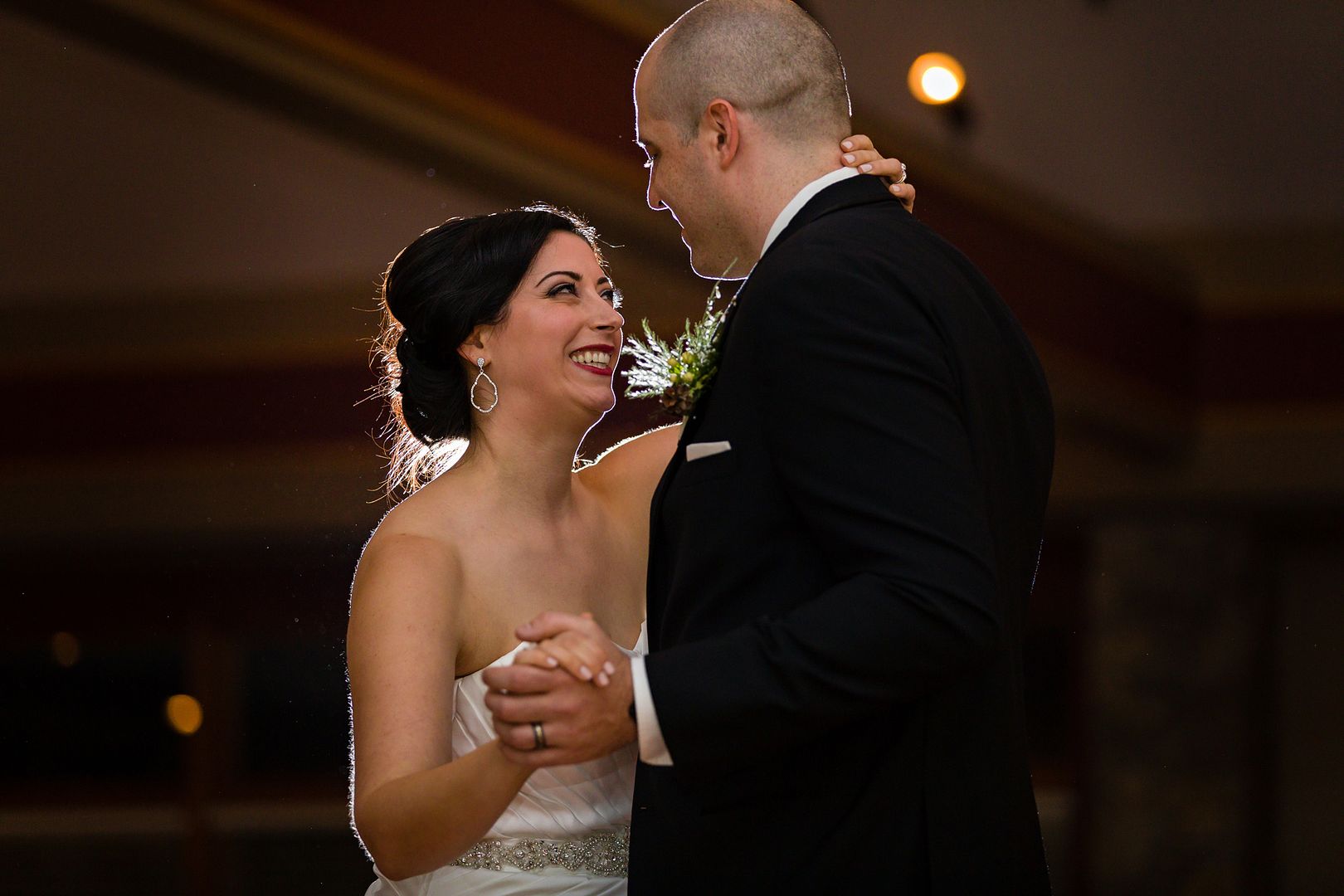 If you read this blog, you might know – I have a love affair with winter weddings. I can't put my finger on exactly what it is – part of me says it is the beautiful soft sunrises and sunsets here in the mid-Atlantic. Sometimes the sky is gray, sure, but sometimes it is pink. It could be the amazing reflectivity of the light on the snow, bouncing back onto the couple and making them glow. It could be the slower pace of the winter wedding season, where we get a bit more time to savor each wedding. I think, deep down, it's often the couples – couples who have that "come what may" attitude – they expect snow or icy rain or the chill and brave it all – and at the end of the day, all that matters is that they are married.
Jennifer and Mike's wedding day was in mid-December and we were so lucky – there was the first REAL winter weather just a few days before – so their wedding at the ski resort became the opening day of ski season! These two enjoy skiing together so it was only fitting – Jennifer got Mike into skiing and they even honeymooned on the slopes of Colorado!
Because these two shared a first look, they were able to have so many portraits captured before their twilight ceremony, including on the ski lift and the slopes AND on the tubing run! Shout out to the awesome shuttle driver who took them to tons of spots for us – it was frigid and the snow was ankle deep – but it was beautiful! And also thanks to Jennifer and Mike's friends of honor – who helped with ski boots and carrying the cape and throwing snow as a prop!
Some of the special details in this wedding included photos in their ski boots, fingerprint engraving on the wedding band, a gorgeously decorated ceremony space (can you even BELIEVE this is usually the cafeteria and lounge for skiiers?!) and the cocoa and cookie bar during the reception.
Note to the couple:
Jennifer and Mike, it was wonderful to work with you on your wedding day! We thank you for choosing Kristen Wynn Photography and wish you a lifetime of love and happiness always! Congratulations!
Vendors:
Prep location: Four Seasons Lounge at Hidden Valley Resort
Gown Designer: Juliana Maria/This Magic Moment Bridal Studio
Men's Formalwear: Men's Wearhouse
Florist: Barron's Landscaping & Floral
Hair Stylist: Elisha Evans Styling
Make-Up Artist: Elisha Evans Styling
Hotel Accomodations: Hidden Valley Resort
Ceremony venue: Alpine Room at Hidden Valley Resort
Reception venue: Clocktower Restaurant at Hidden Valley Resort
Cake: Vicki Zinsser/Sugarz Bake Shop – The Treat House Cafe & Bakery
Catering: Hidden Valley Resort
Entertainment: Entertainment Tonight
Photographer: Kristen Wynn Photography