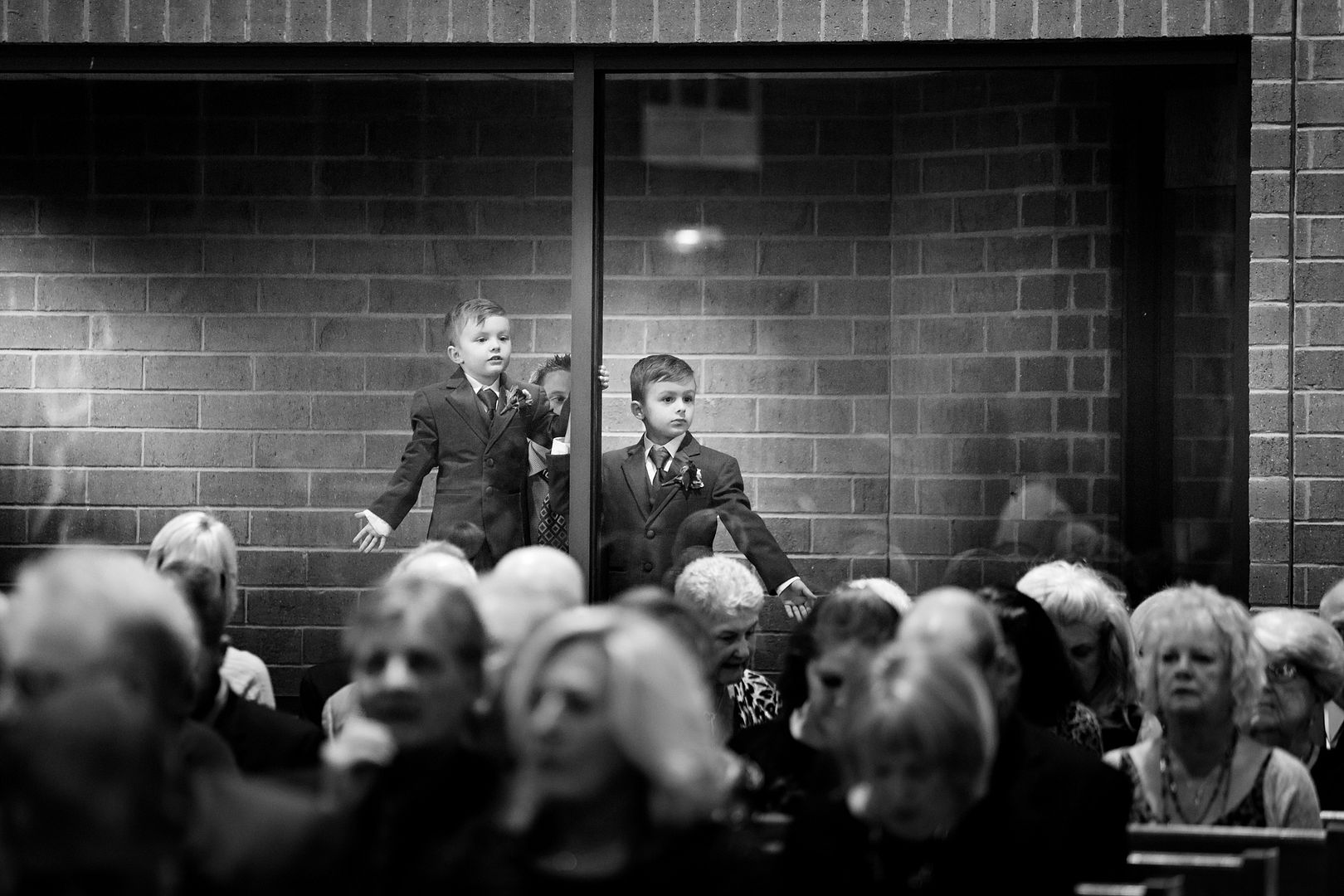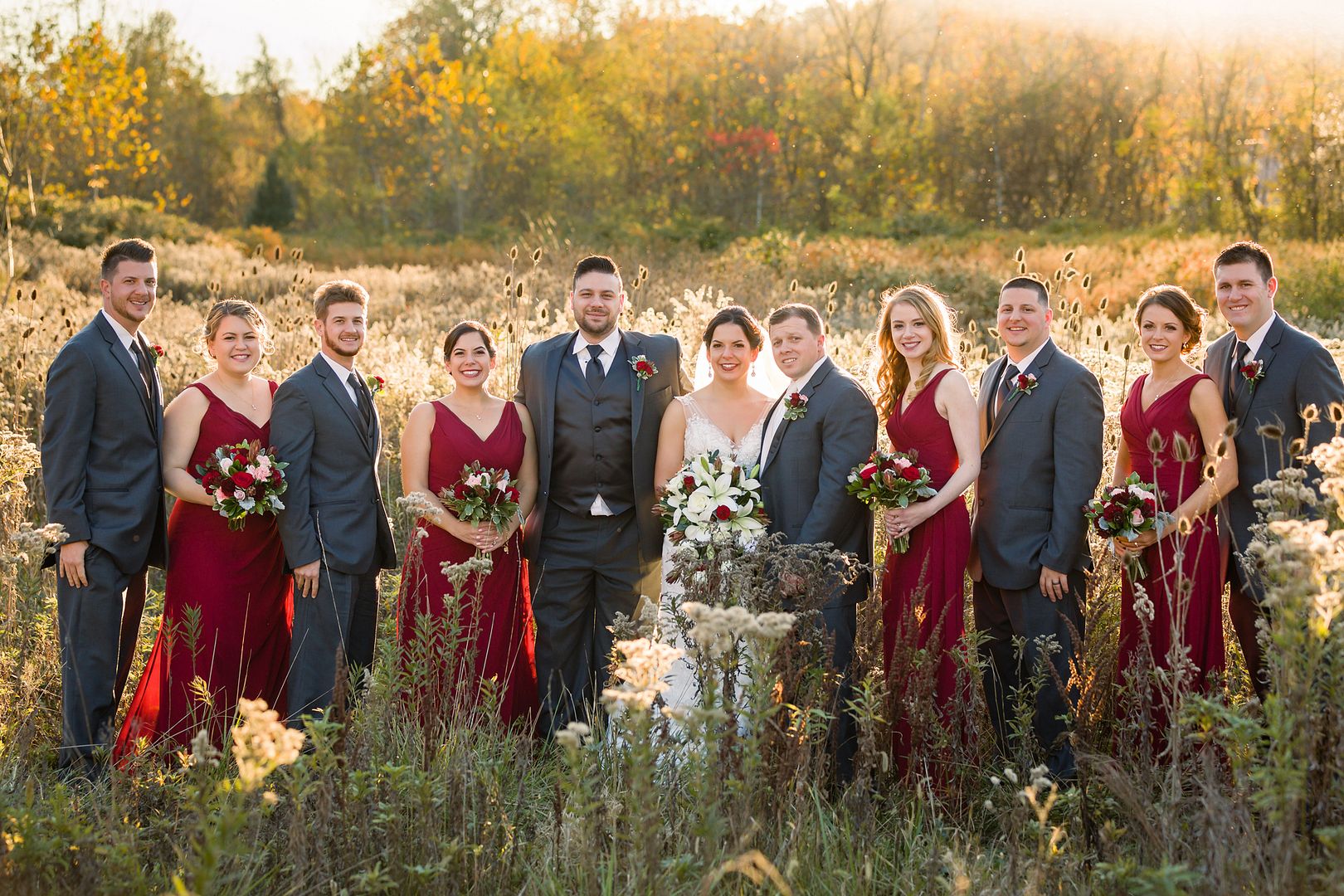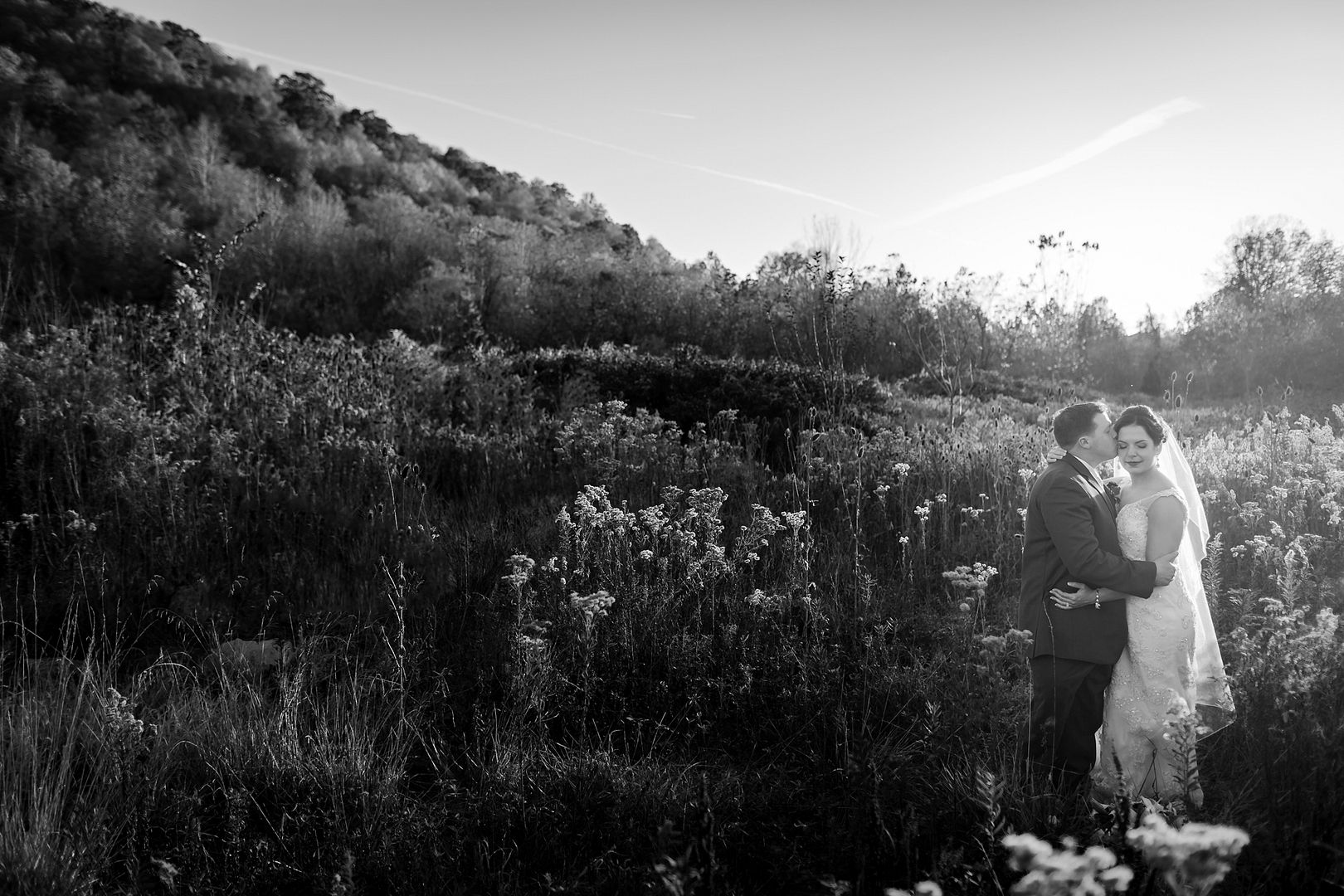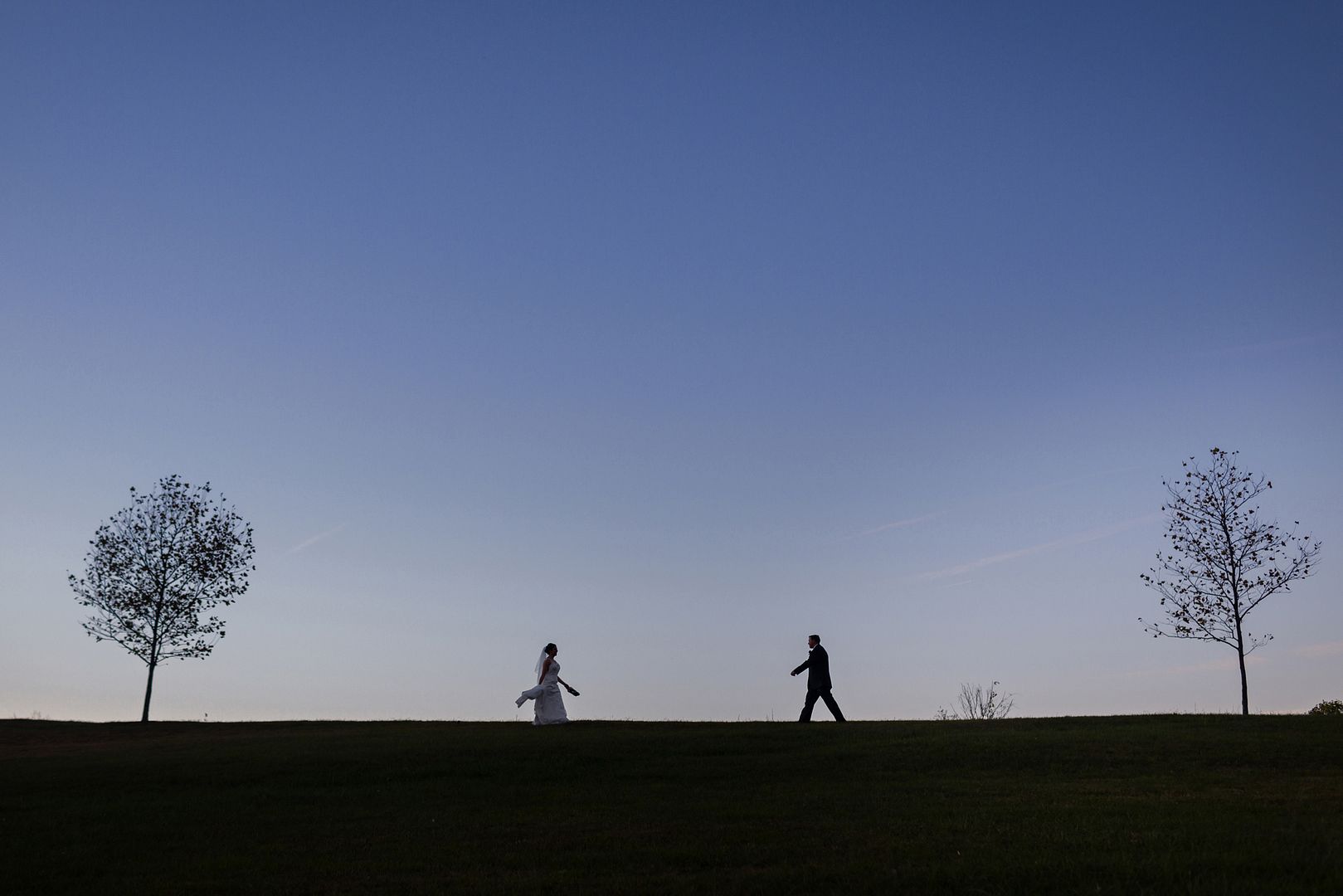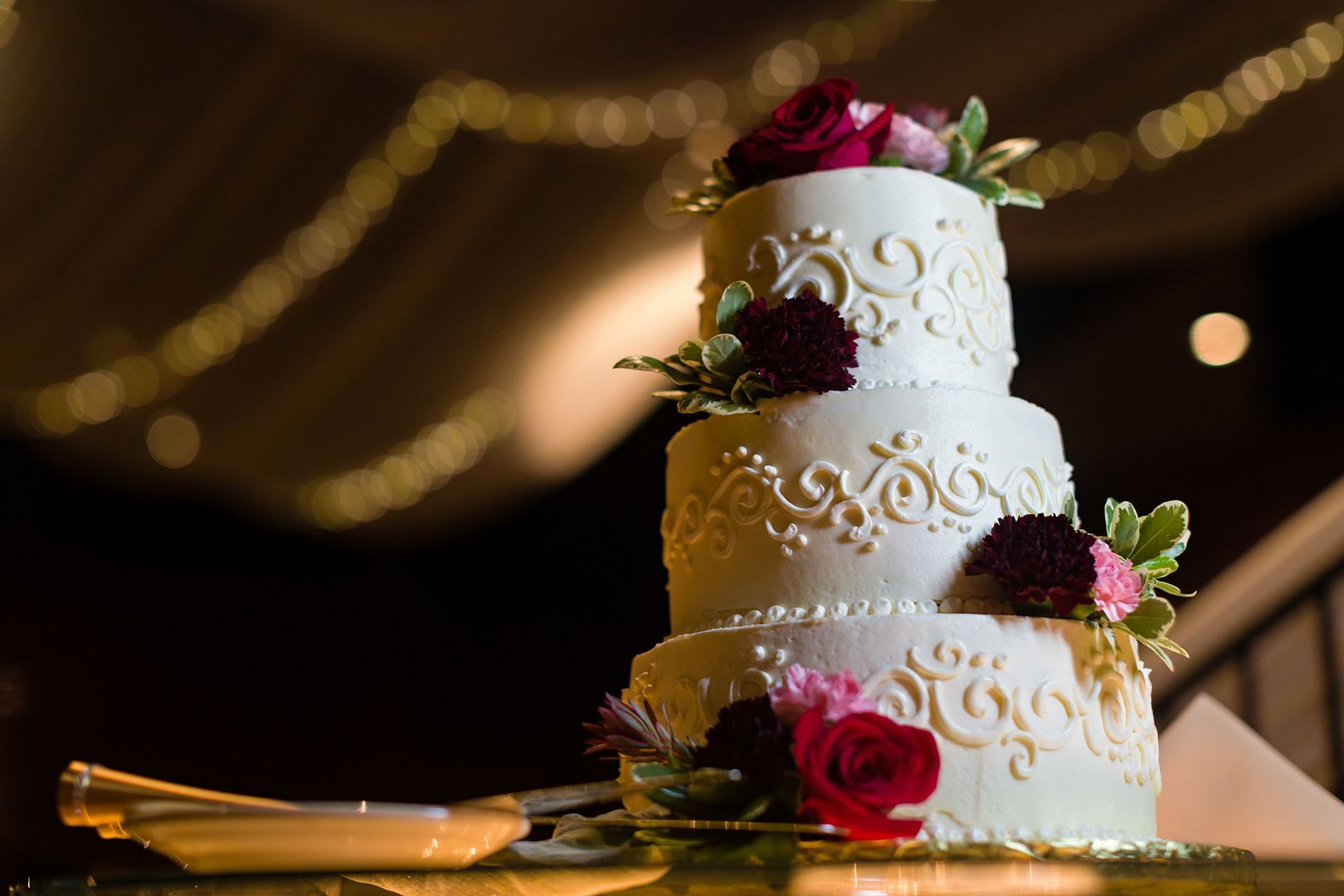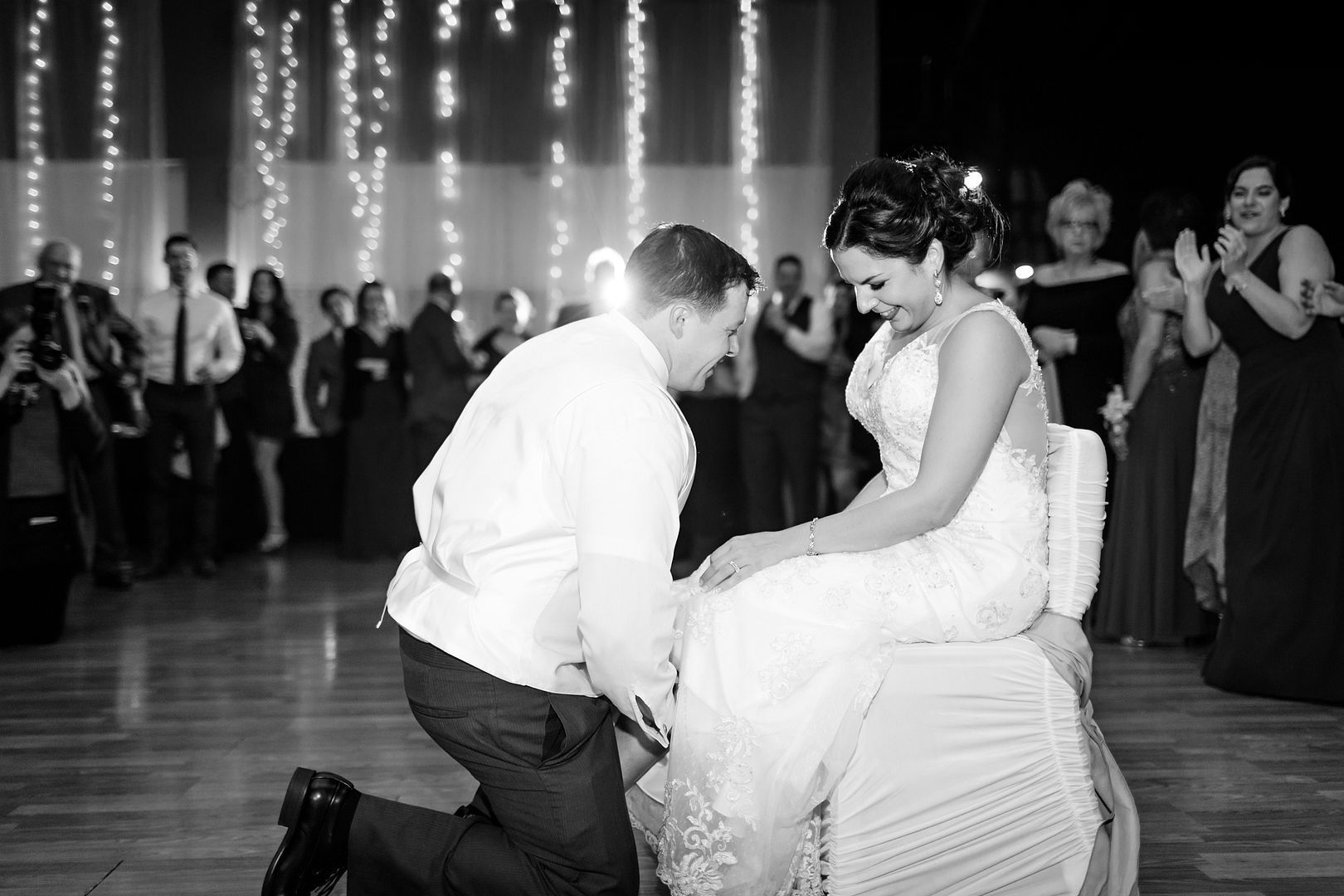 Dominick enlisted the help of his and Natalie's dog Penny to pop the question! A dog toy was engraved with "Will you marry me?" attached to Penny who greeted Natalie at the door. Dominick and Natalie were married in late October. The colors of navy, burgundy and gold were perfect for a fall wedding.
Natalie and her bridesmaids got their hair done at a salon before heading to the hotel to get dressed. Natalie got ready with the help of her mom and twin sister.
Dominick and Natalie exchanged cards before walking down the aisle at St. Michael's Church in Elizabeth. Following the ceremony, Dominick and Natalie and their bridal party took photographs at White Oak Park. Included in the bridal party was a former KWP bride – Michelle- who is Dominick's sister! On the way to the park, we stopped off in a field where the sunset was just perfect!
The reception was held at Antonelli Event Center with 350 of Dominick and Natalie's family and friends. This couple is so sweet! We loved that Natalie shared a special dance with her mom at the reception! Antonelli's always does a great job with the cookie display. The huge cookie table was placed at the bottom of the spiral staircase.
Note to the couple:
Natalie and Dominick , it was wonderful to work with you on your wedding day! We thank you for choosing Kristen Wynn Photography and wish you a lifetime of love and happiness always! Congratulations!
Be sure to see our full galleries here!
Vendors:
Invite: Occasion Creation
Prep Location: Hampton Inn & Suites
Gown Designer: M'Kayshas Bridal Lane/Sophia Tolli
Bridesmaid Dresses: M'Kayshas Bridal Lane
Men's Formalwear: Zelinski's/Ptaks Formalwear
Hair Stylist: Bella Amici
Make-Up: Lyndsie Hinch
Transportation: Tortorice Limousine
Ceremony Venue: St. Michael's Church
Reception Venue: Antonelli Event Center
Cake: Patti's Pasticceria
Catering: Woody's at Antonelli's
Entertainment: DJ Chris (Motions Productions)
Accordionist: Hank Edwards
Florist: Barton's Flowers and Bake Shop
Cinematographer: Fine Line
Photographer: Kristen Wynn Photography