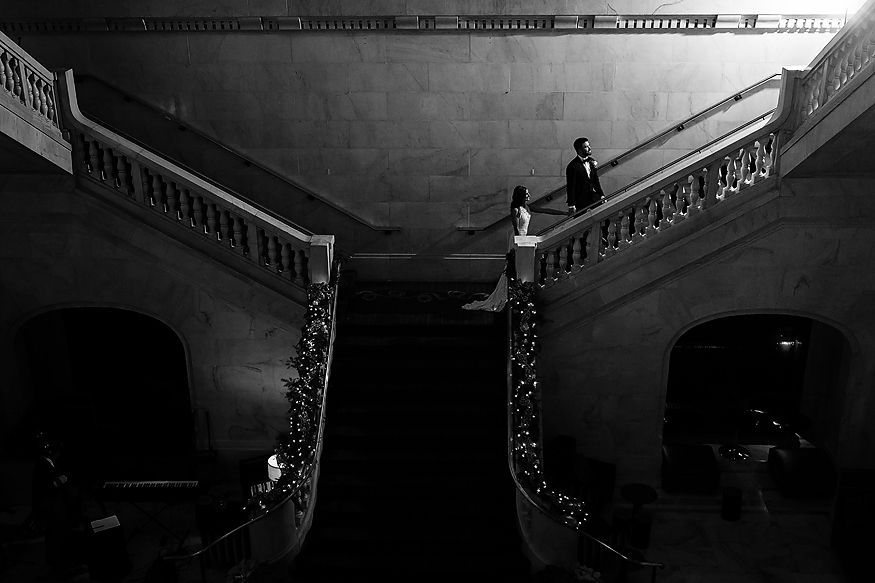 Jessica and Ryan met at Duquesne University during their sophomore year, so it was only fitting that they had their reception at the Power Center, which is a gorgeous space reserved for those with an affiliation to the university.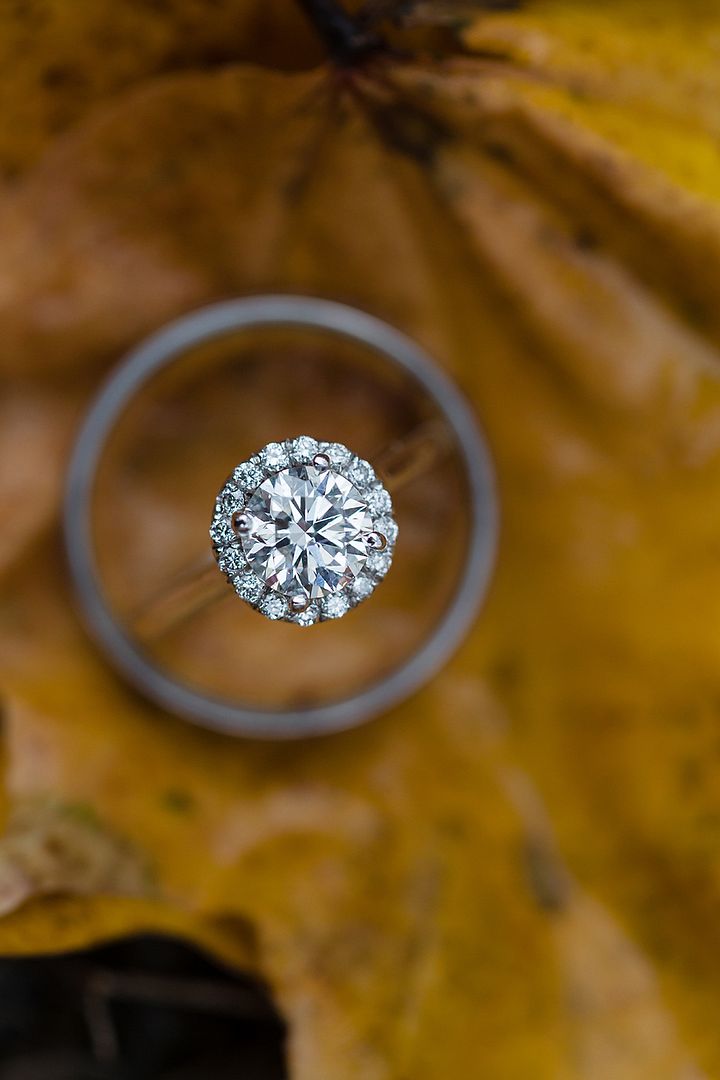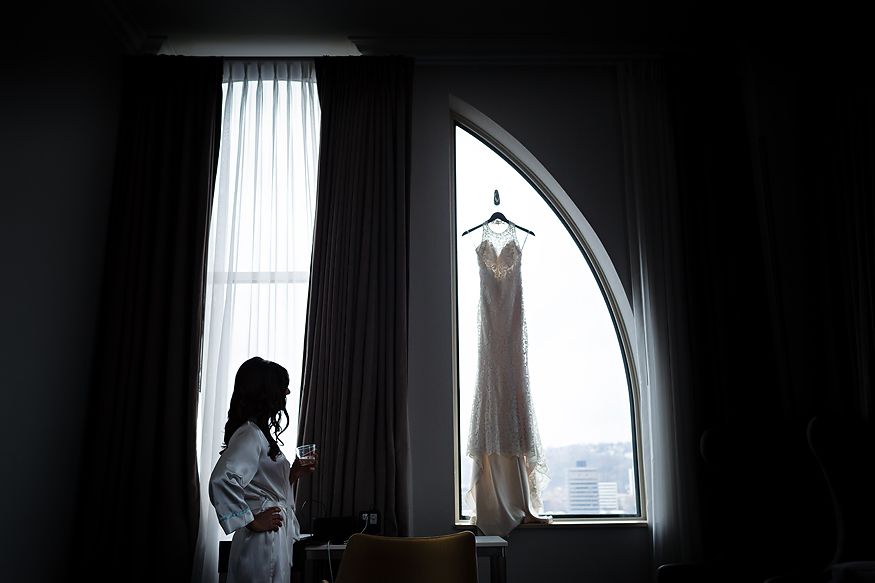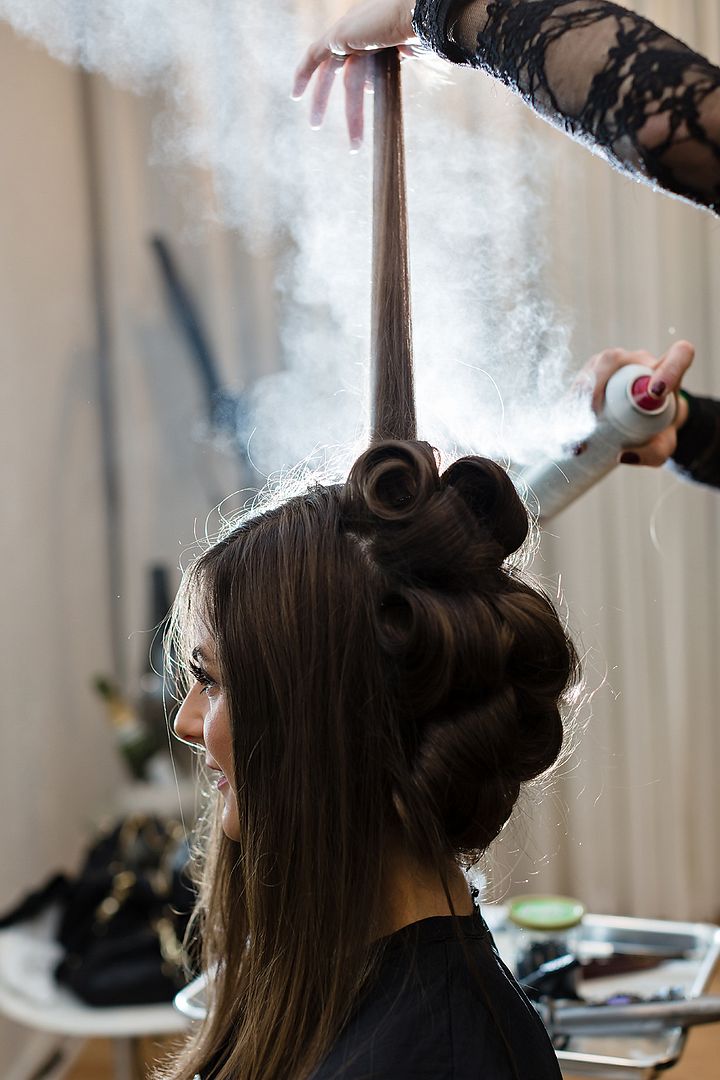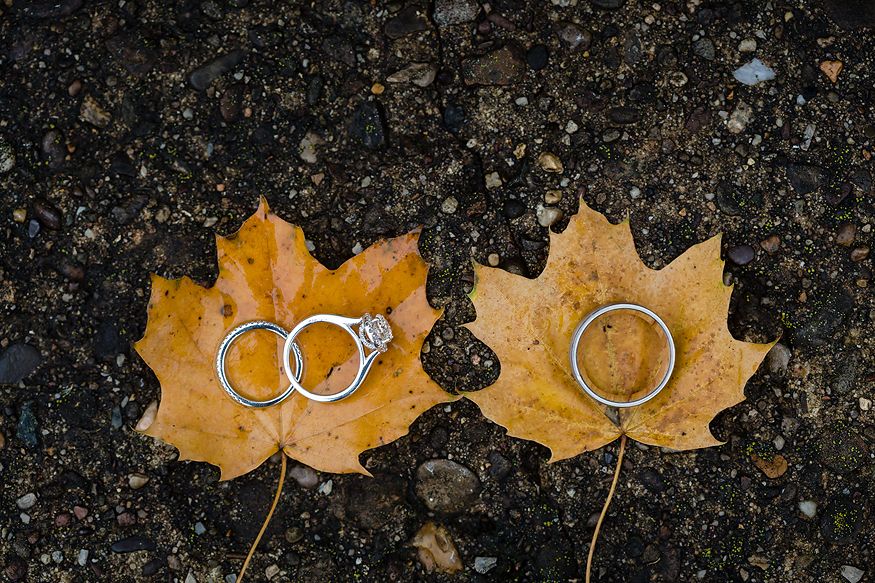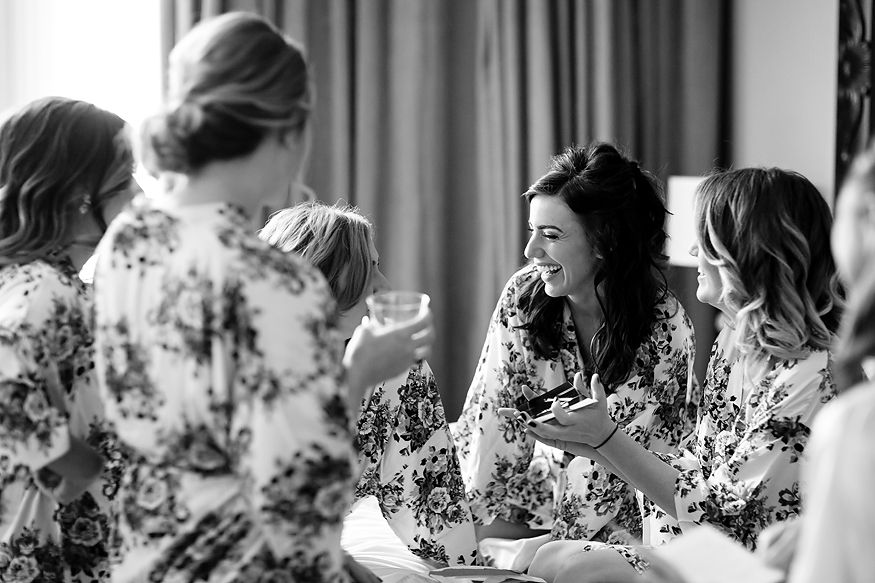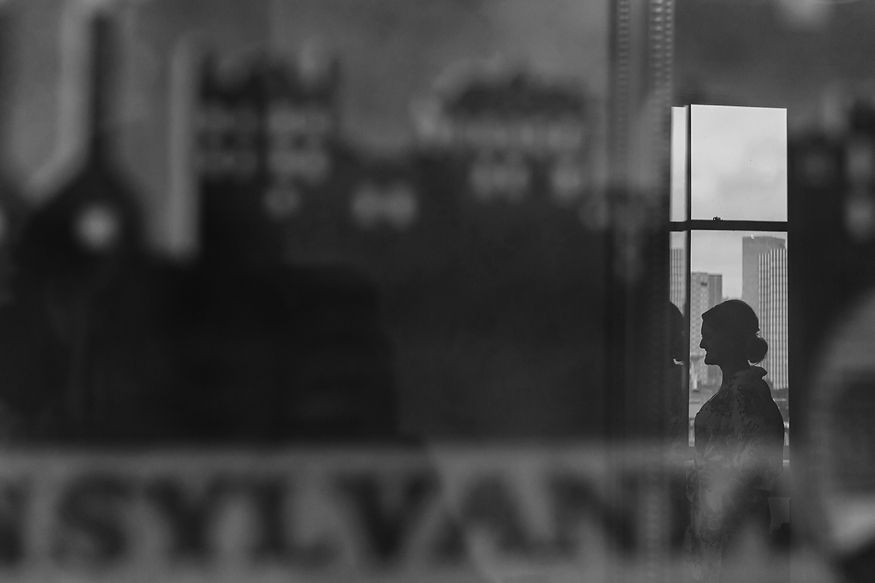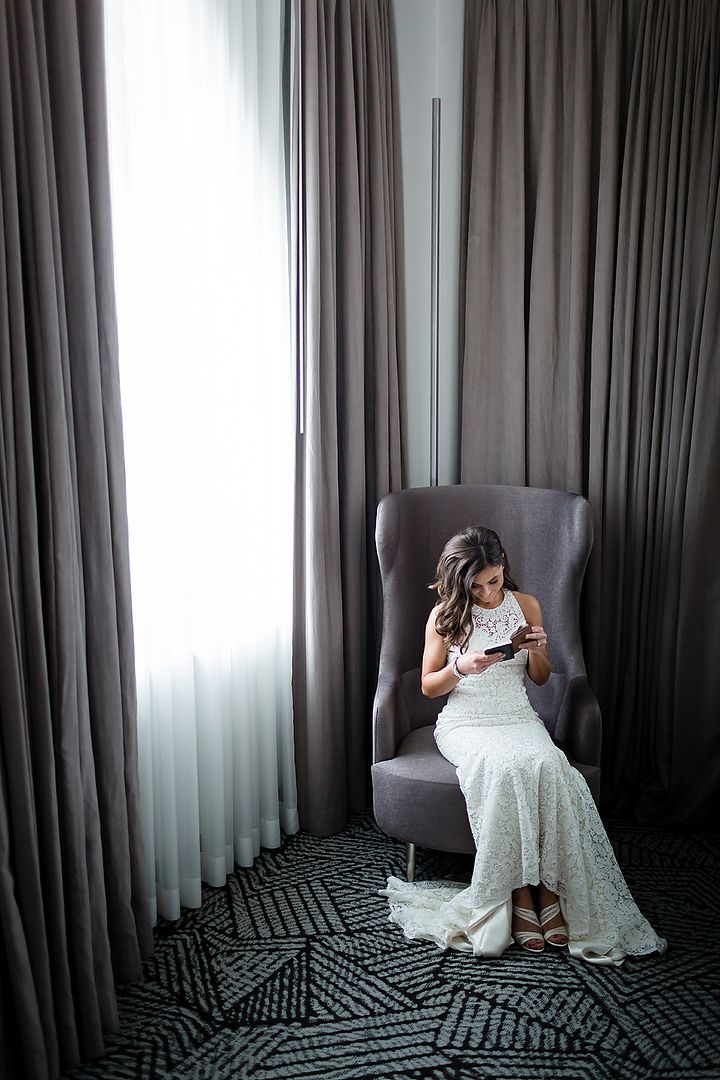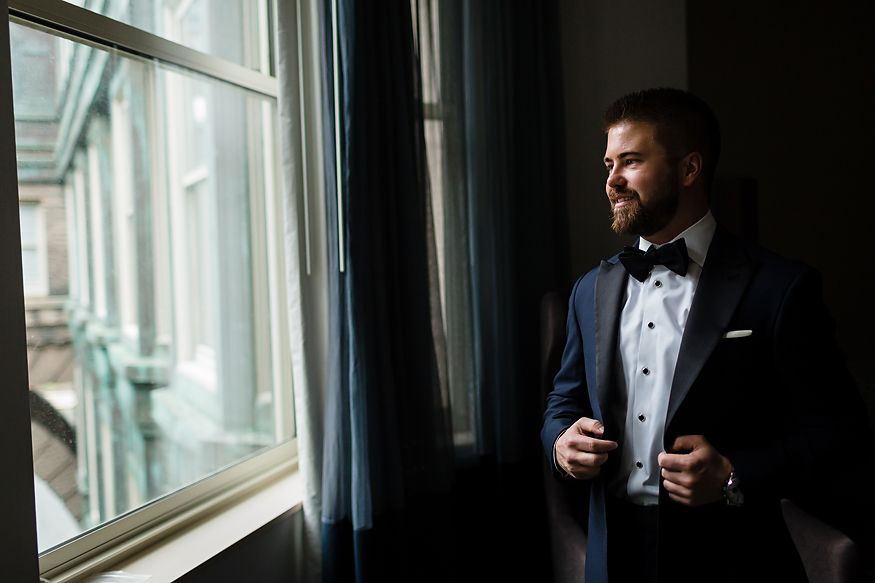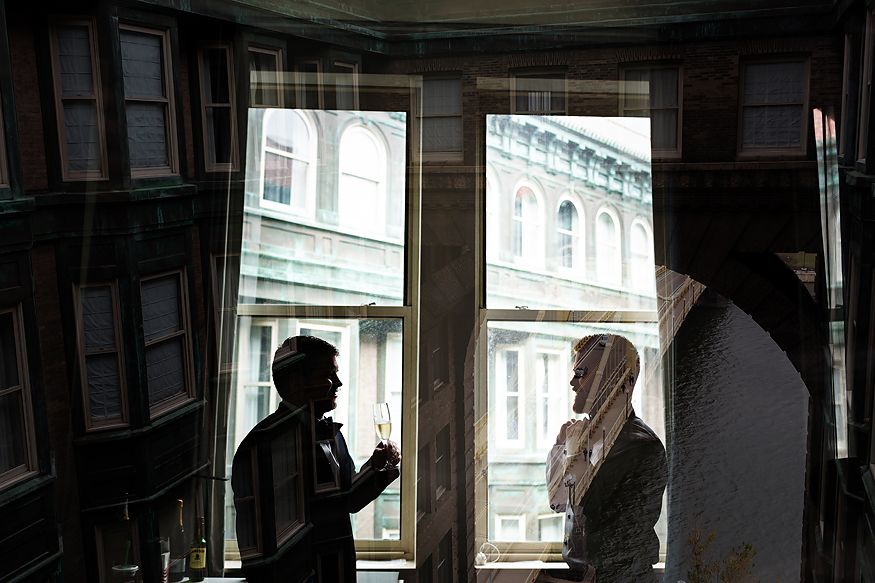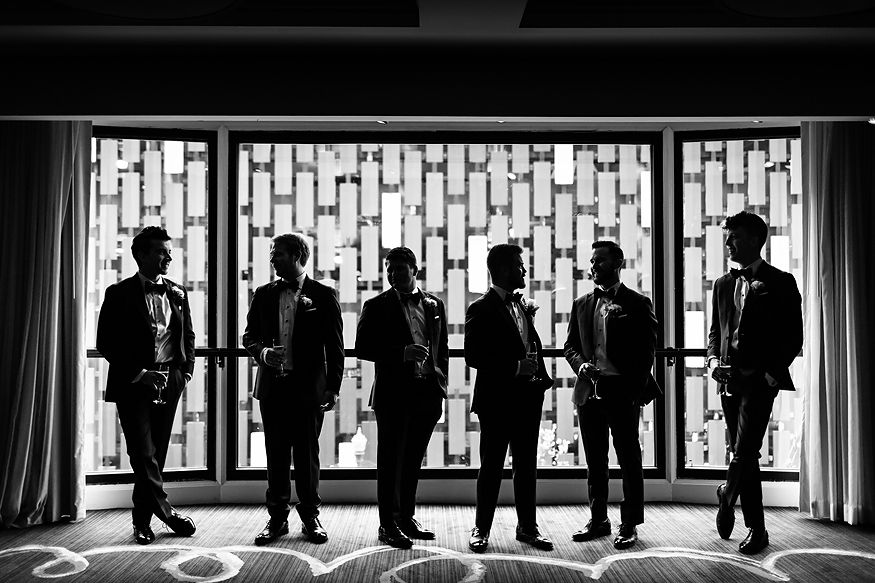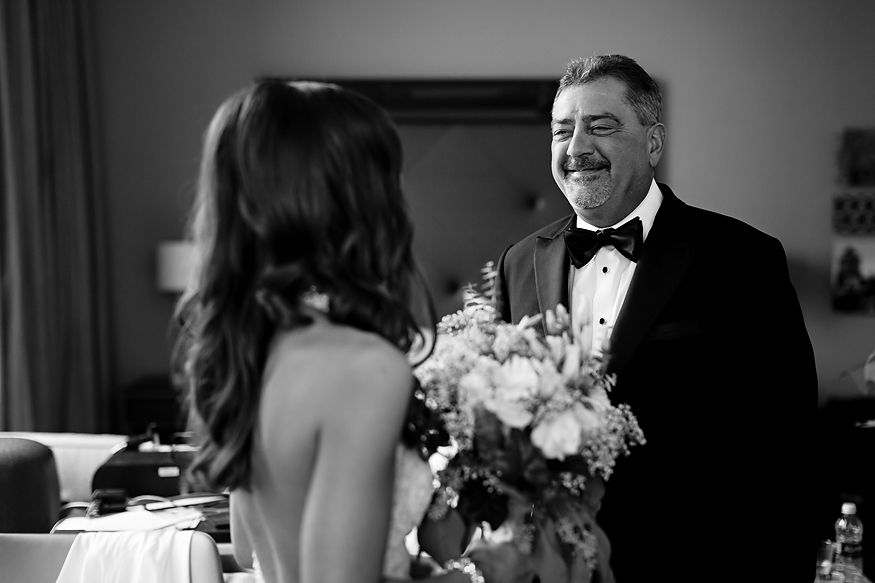 But before the reception, the men and ladies prepared separately at the beautifully remodeled Renaissance Pittsburgh Hotel, which was also the ceremony site.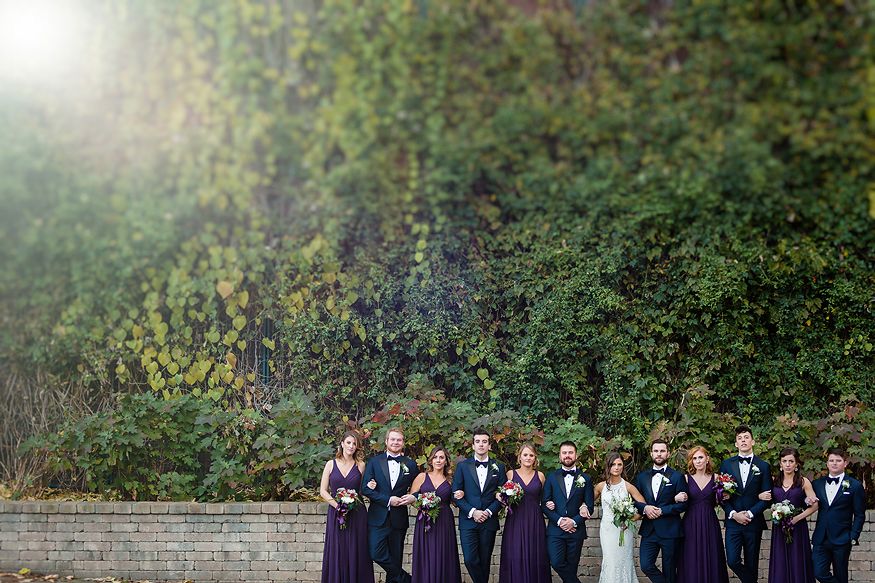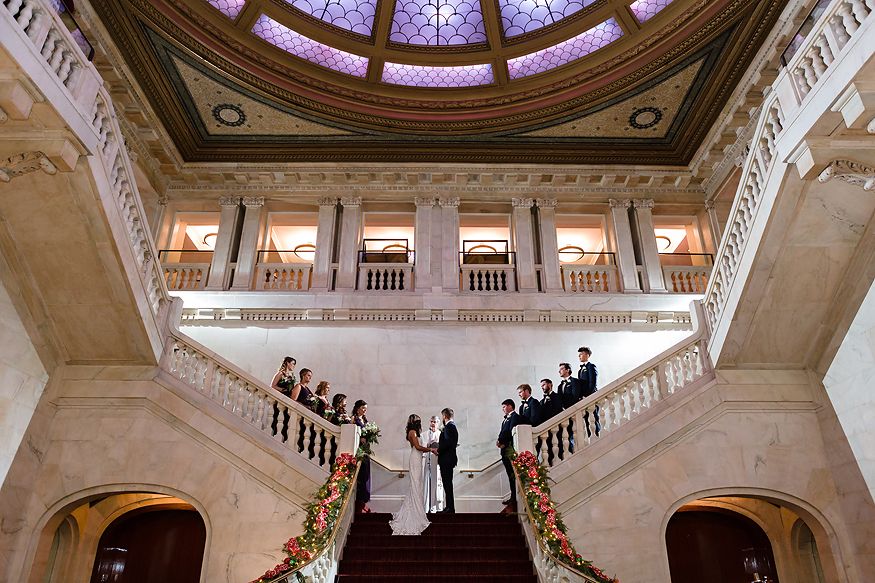 Renaissance ceremonies are frequently held in the lobby – this is a beautiful spot, but does take some finessing to bring out the beauty in your photographs. If you are having your ceremony there, do what Jessica did and request the whitest lighting available so it will match your wedding decor and bridesmaid dresses (the dome colors normally cycle through but they can do this and uplighting on the pillars by the steps). We added some flashes to really bring out the beauty of their space and I like the highlighting it did to the space!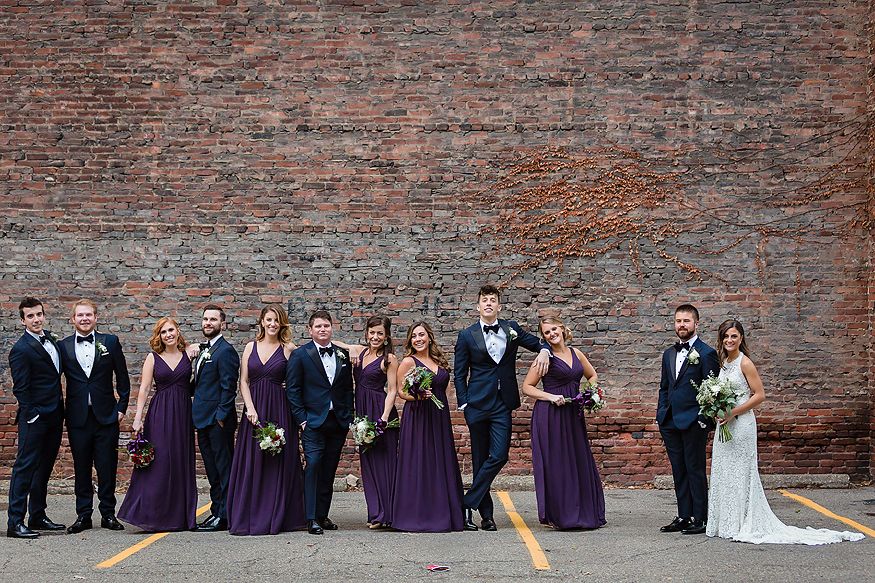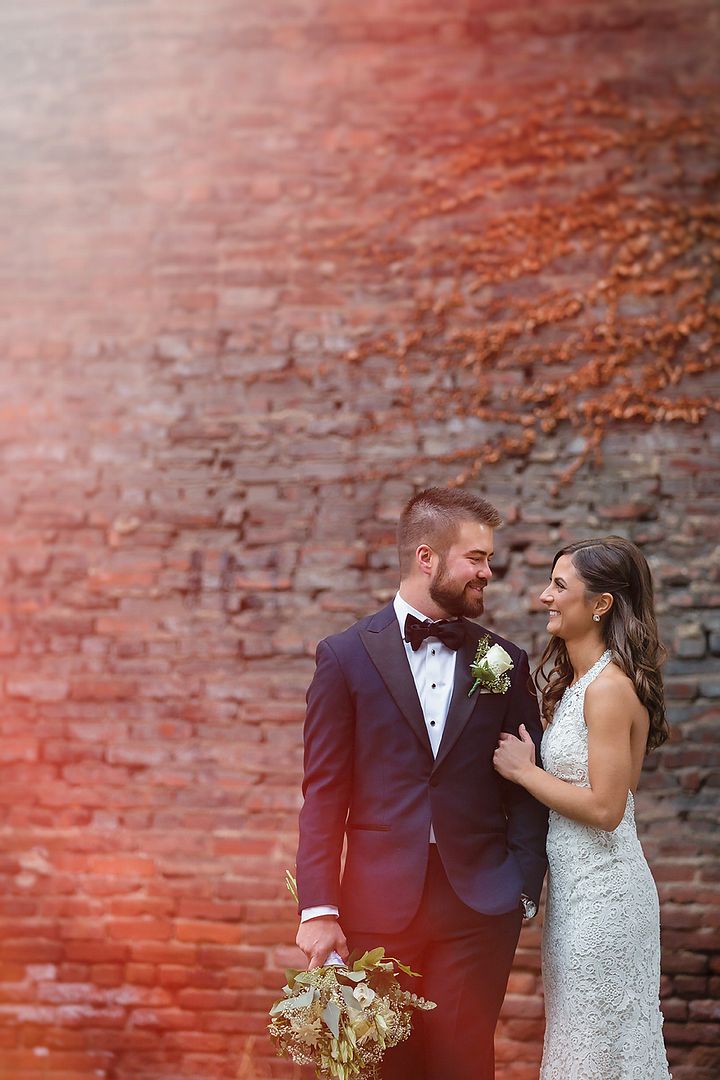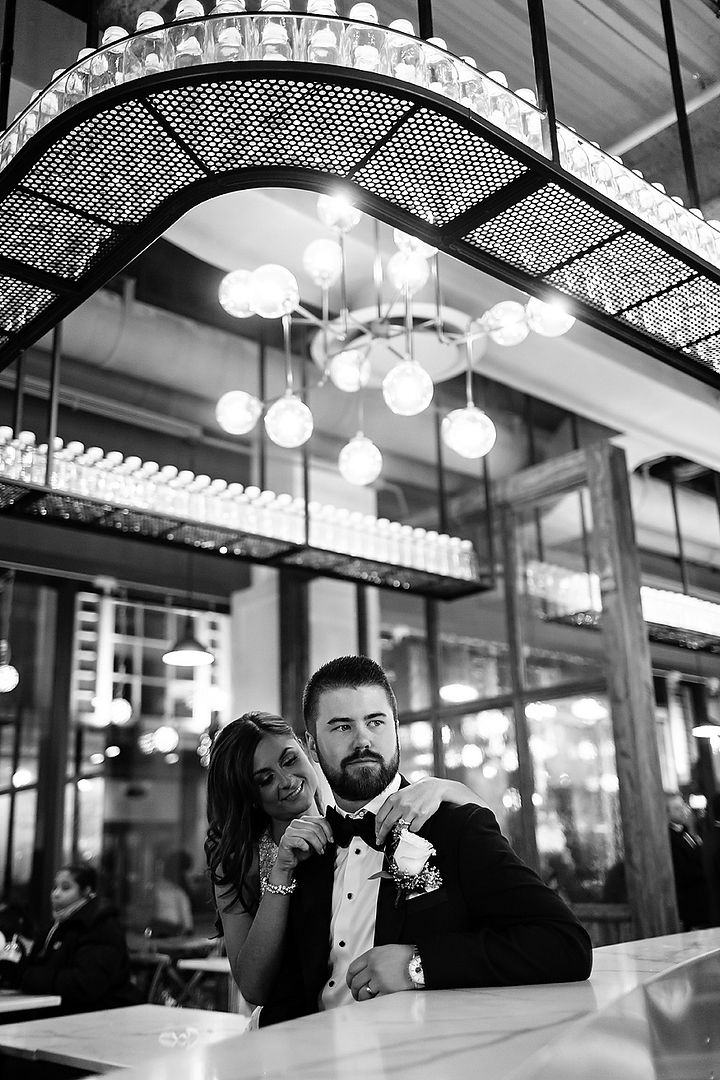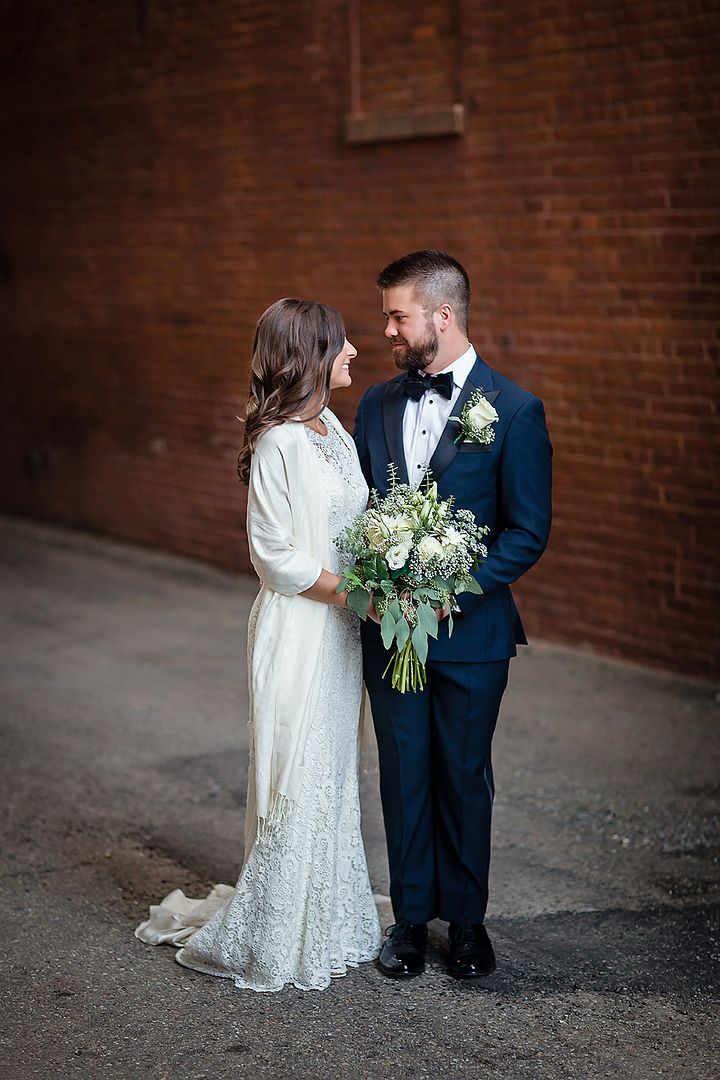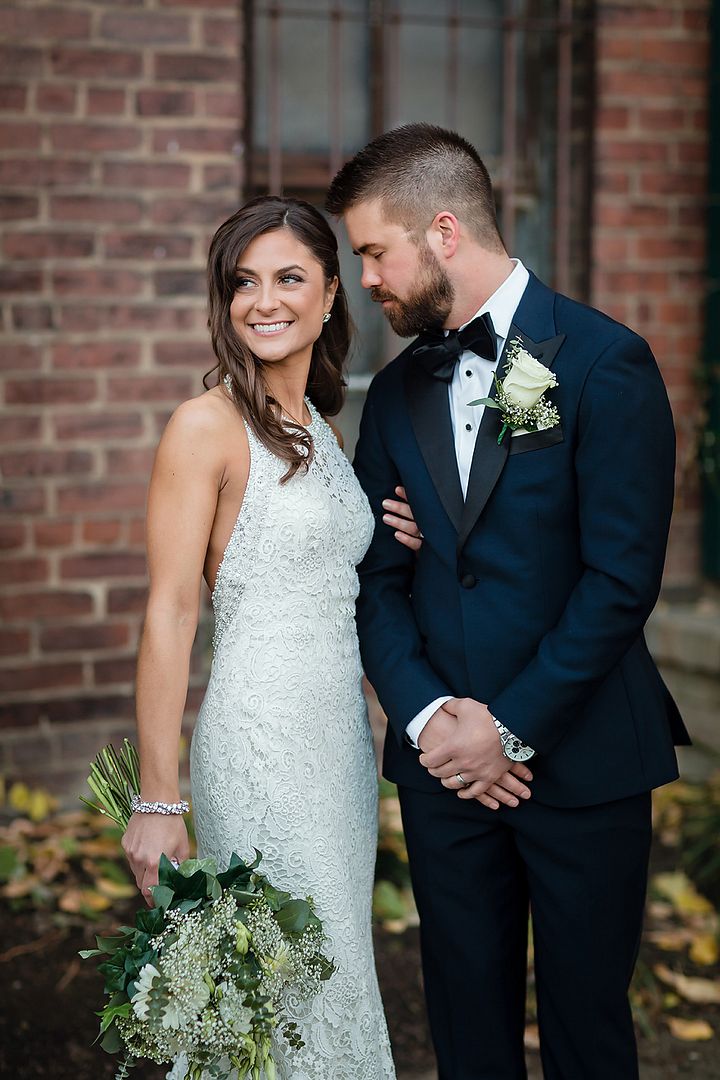 After the ceremony, we took to the Pittsburgh city streets. It was chilly, so after a few stops, the wedding party decided to head in to the Milkshake Factory for some shots!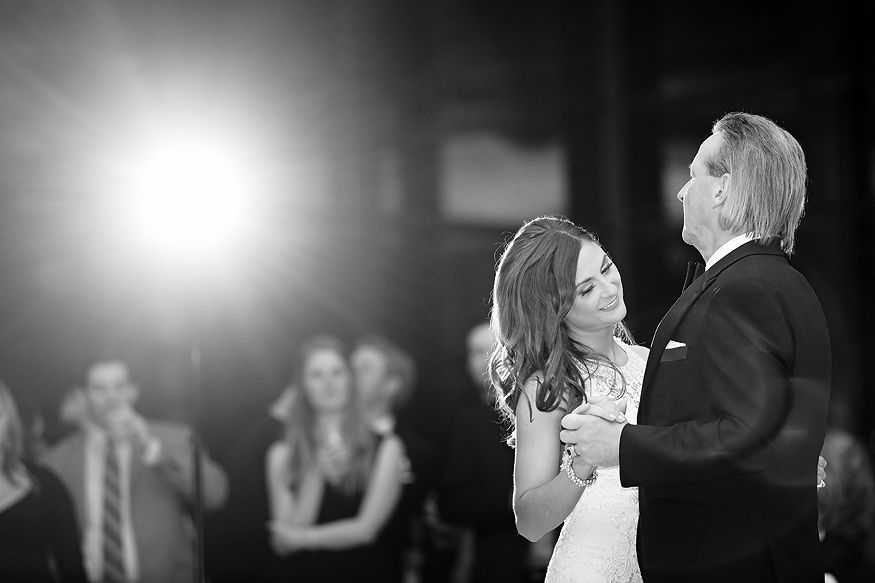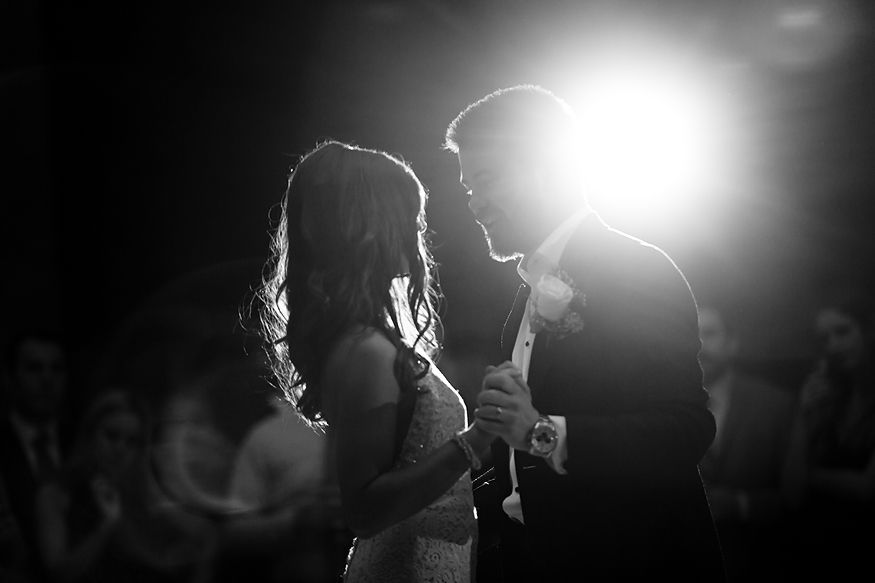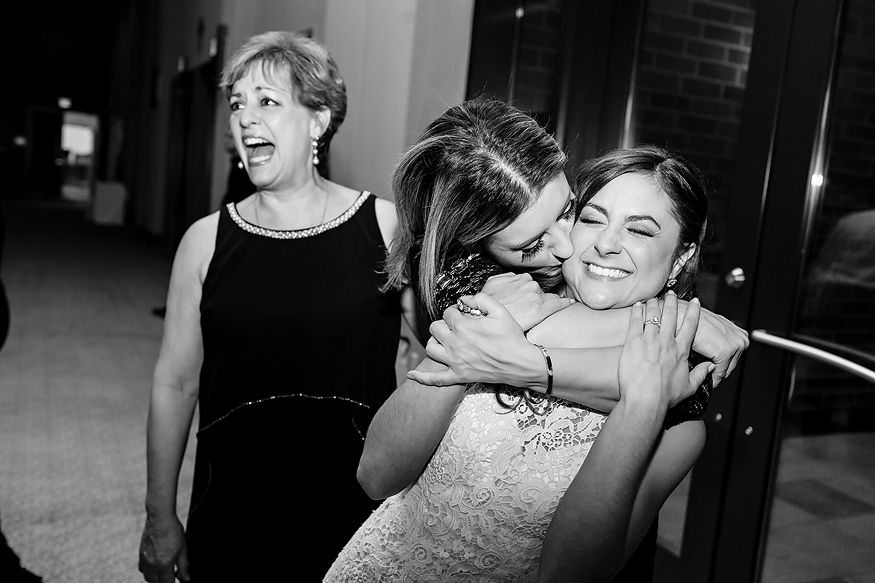 And then of course, it was Ubering over to Duquesne. The Power Center always looks stunning and the view is amazing. These two danced the night away then headed off on their honeymoon to Chile!
Congratulations, you two! Thanks so much for allowing me to capture your beautiful day!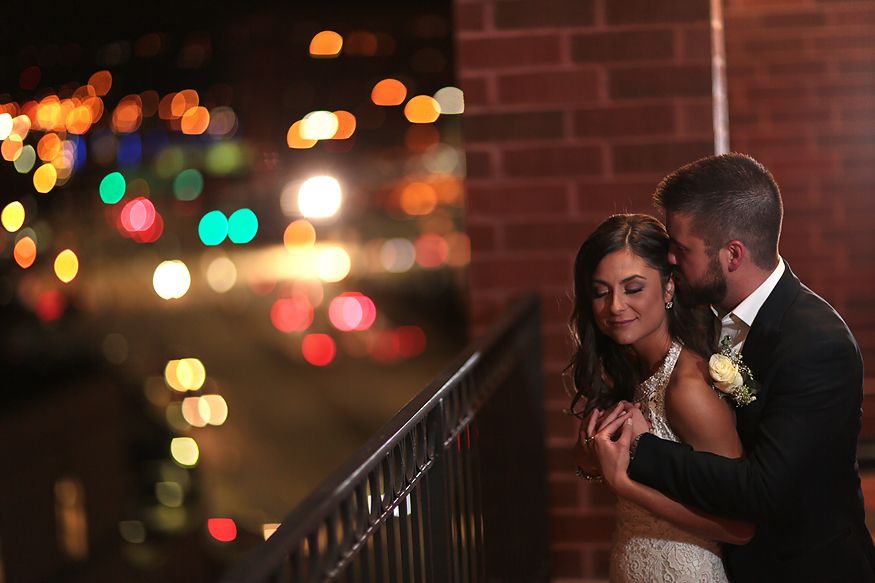 Please see the full gallery here and enjoy the slideshow (as always, music is used with permission) – thanks so much!