Remember that old saying: "Kennywood's open"? Well, no one's fly was down – but Kennywood WAS open and we did have an AMAZING time with this sweet couple!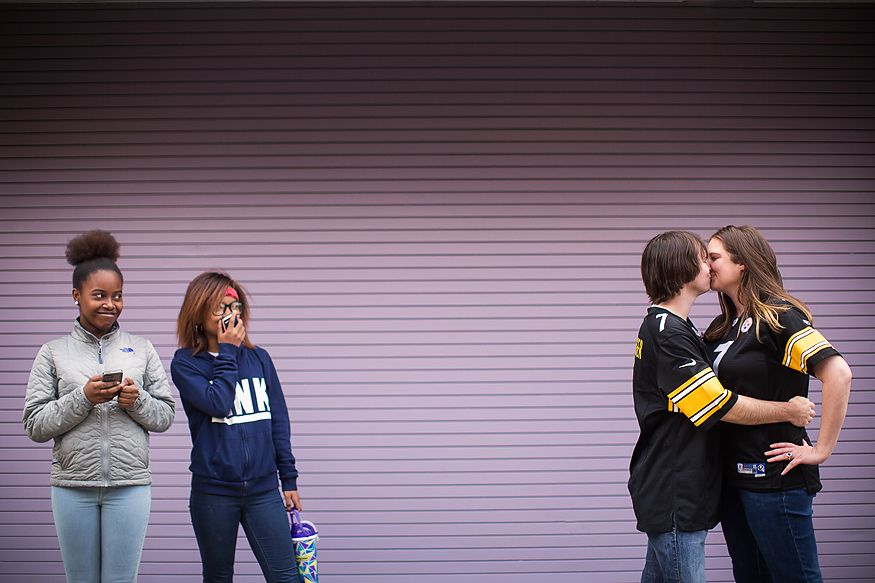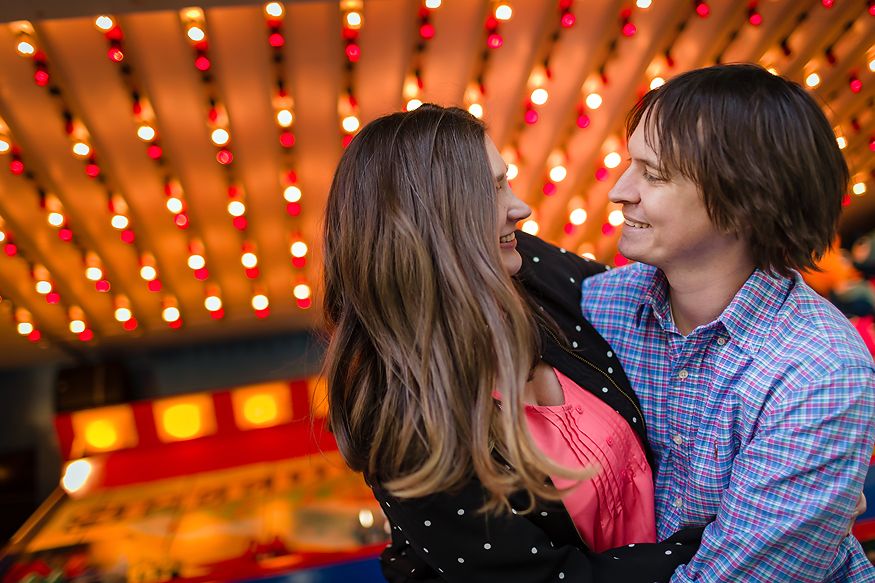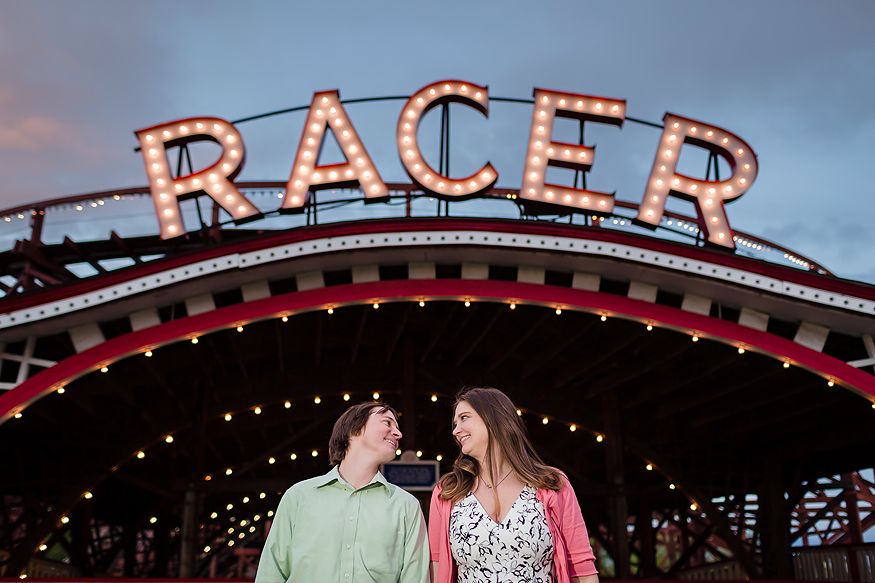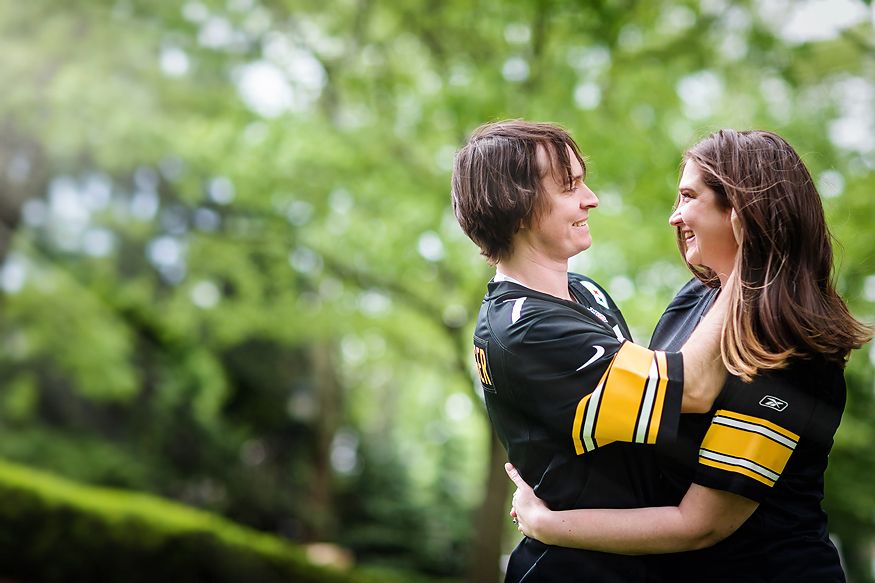 We had the best time with these two at Kennywood Park! We even got to grab a few shots of them on some fun rides – the Turtle, the Carousel, and even spooky Ghostwood Manor. I love their genuine interaction and so many smiles on these rides!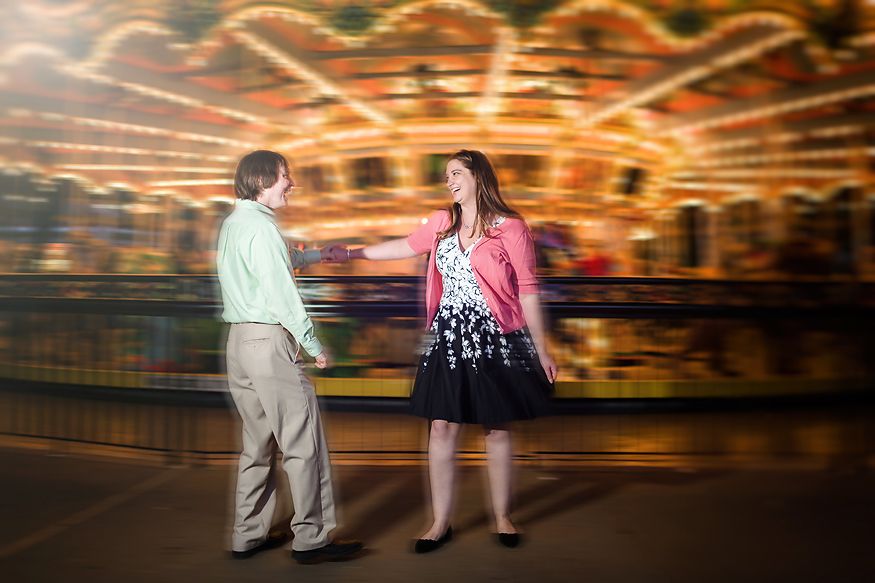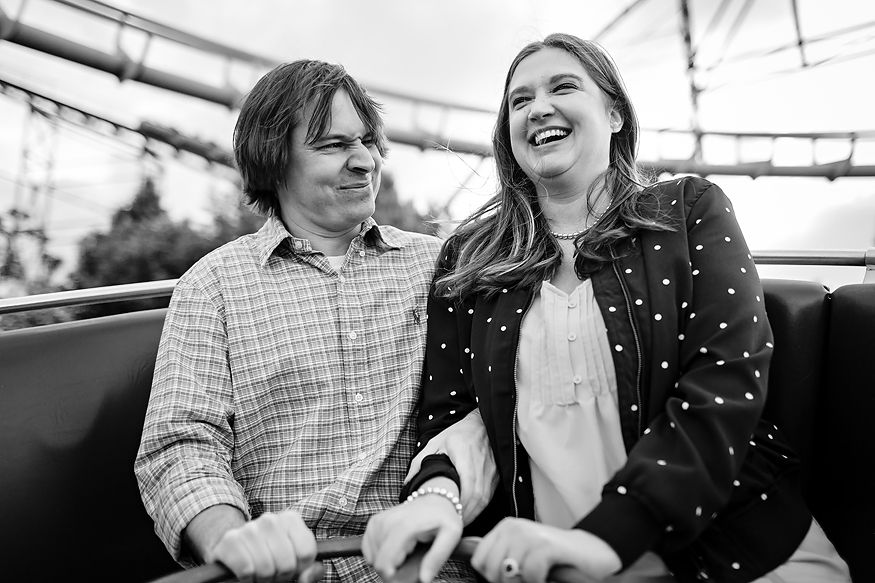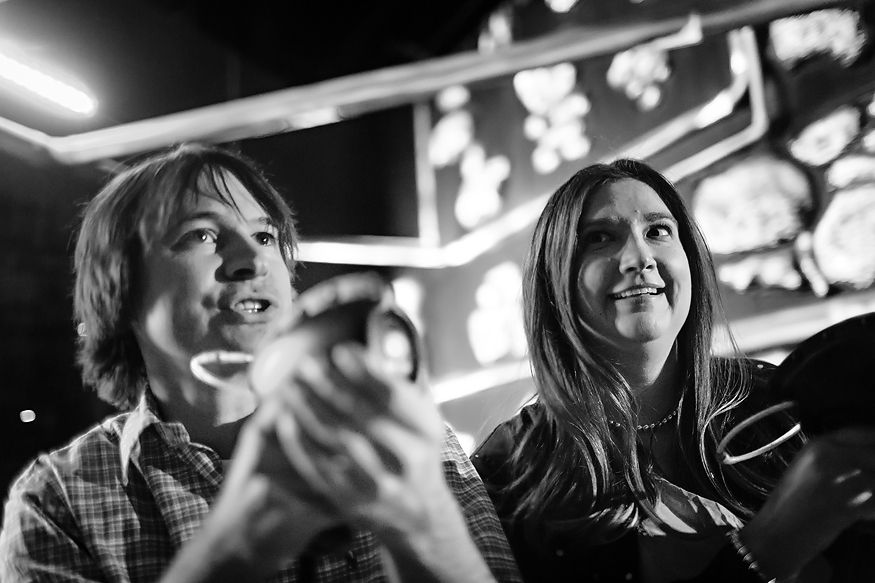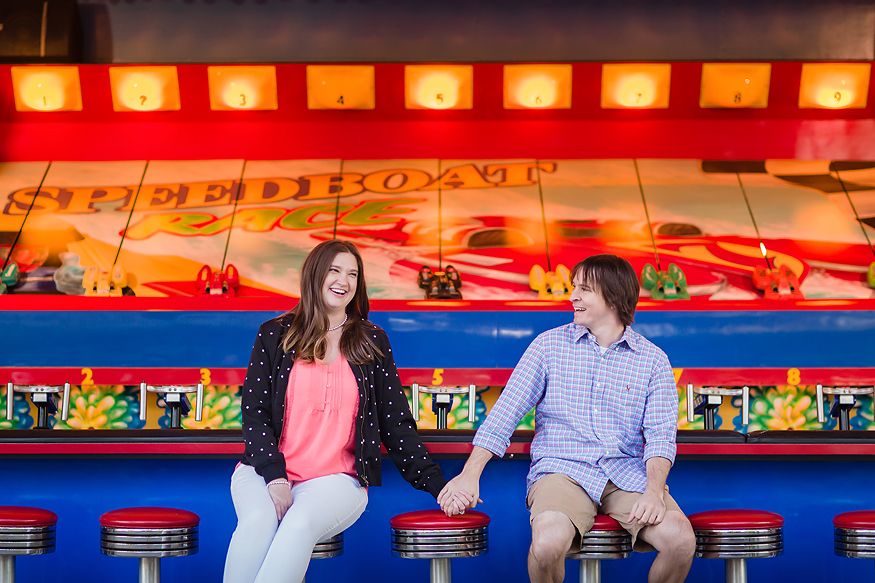 We spent a few hours there so we could be in the park when the lights of the Racer and the merry-go-round came on. And I want to give a shout out to the sweet and kind young lady working at the water gun game near the Ghostwood Manor – thanks so much for making these photos such a photo success.
And thanks of course to the couple's wedding planner, Alexis Allen of SHE – for organizing and even giving our couple some outfit feedback!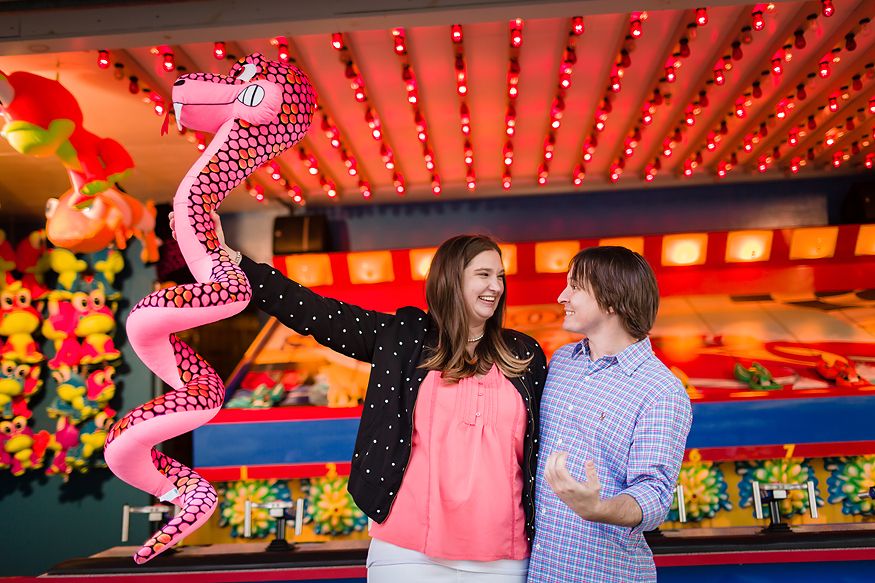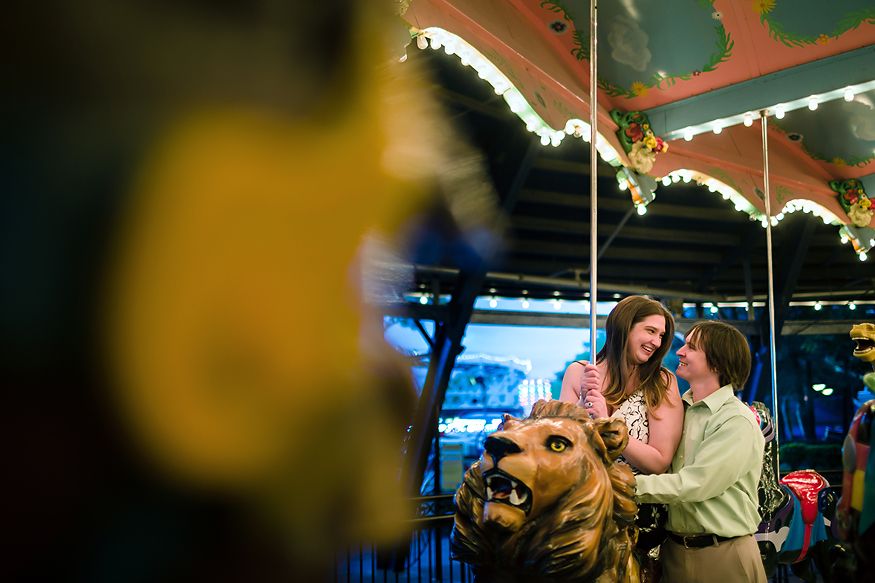 And a visit to Kennywood is never complete without Potato Patch fries and cotton candy! Brianna and James – so excited for your wedding this fall!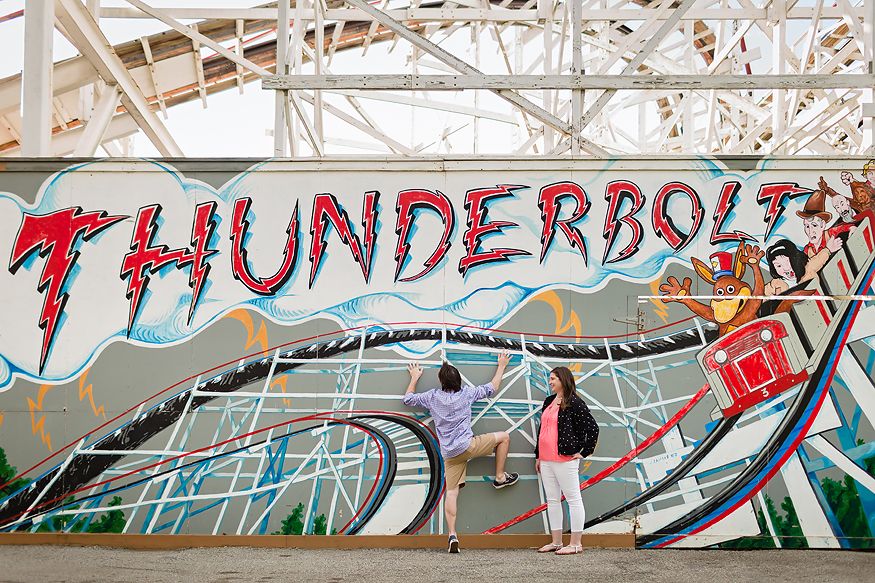 Do you want to channel your inner kid and do a session at Kennywood? We would love to work with you and get that all set up! Just email us at kristen@kristenwynnphotography.com (or hit the contact button above) and we will get you scheduled! Better hurry – just two months left in the Kennywood season! 🙂