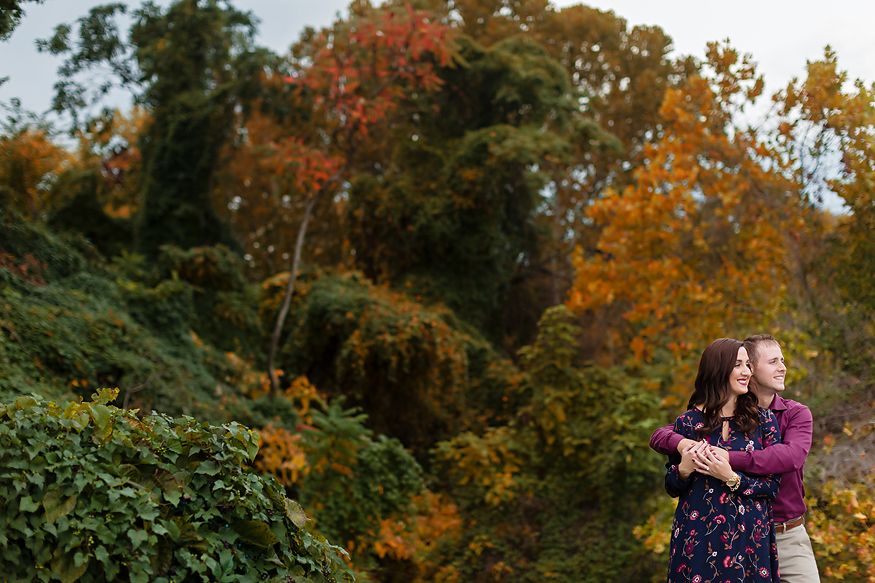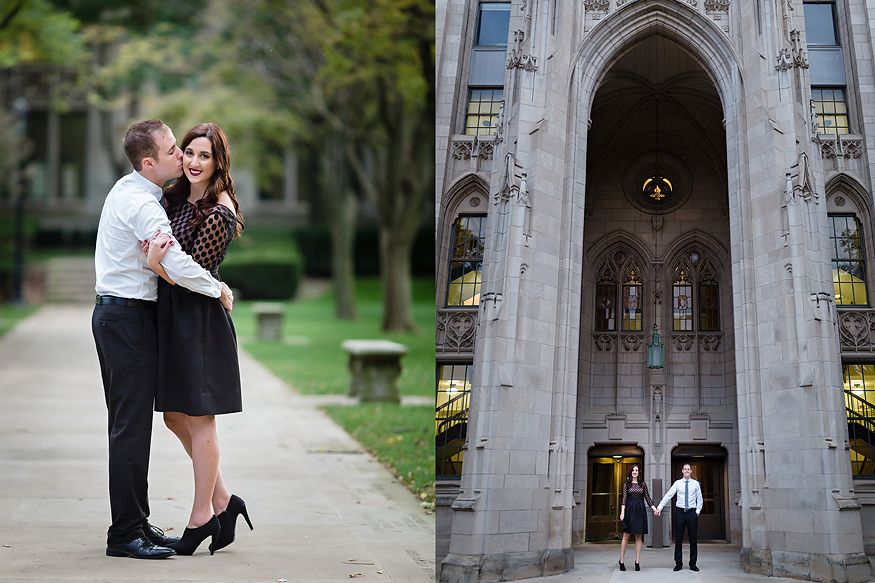 About twenty years ago, I used to babysit Lauren. She's now working in the healthcare field and engaged to Chas – they also have a little dog named Louis!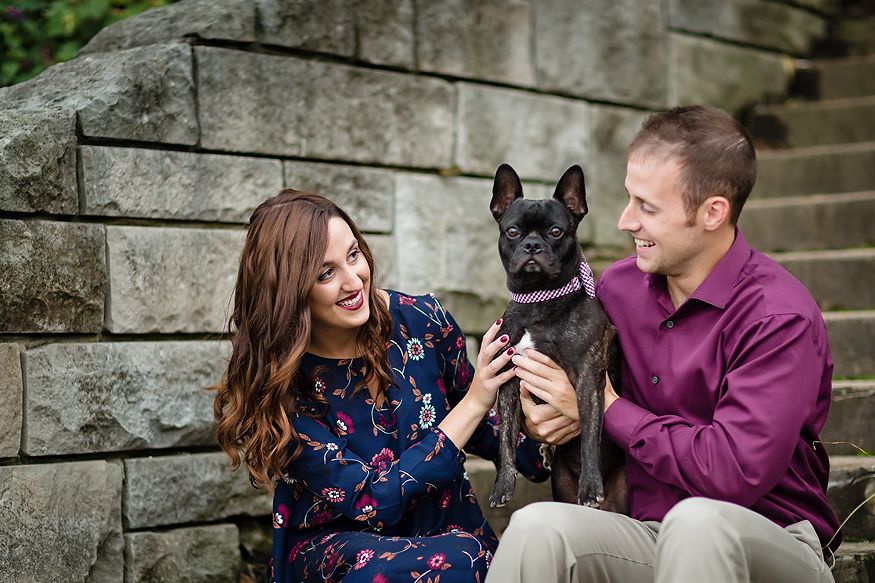 We had a wonderful session with these two after getting rained out the first time! We were able to go to quite a few spots around town and I love the outfits Lauren wore – her looser shift dress really complimented her hair color and then she did a fancier look for the evening shots.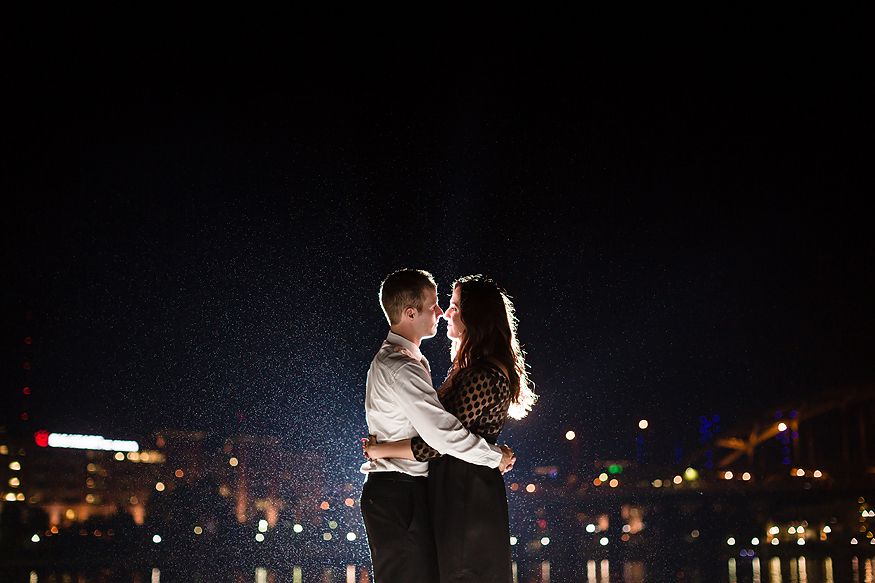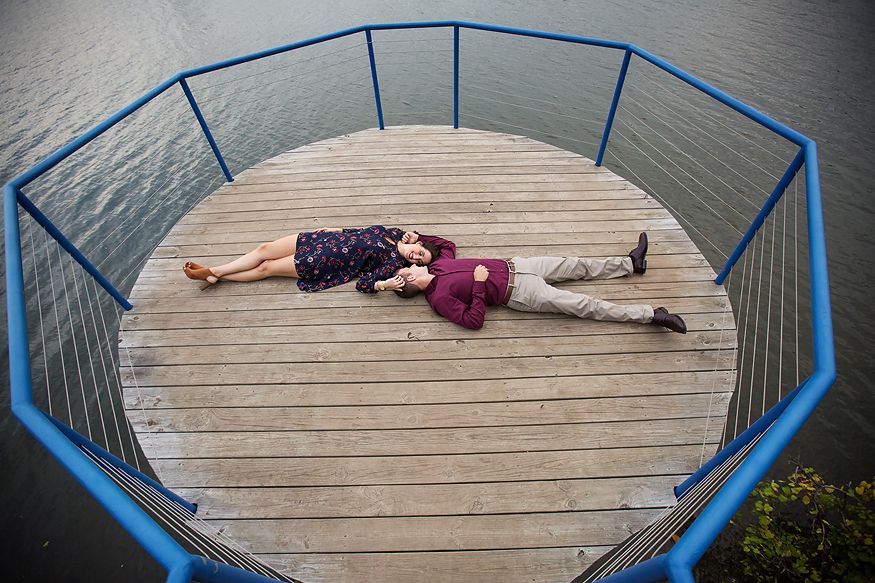 These two are so much fun and adorable – they actually met at work. We can't wait until their wedding next summer! Congratulations, you two!