Lauren and Denny are getting married next spring! I met up with them on a hot summer day in the Laurel Highlands, a place where they like to walk their little dog, Tucker.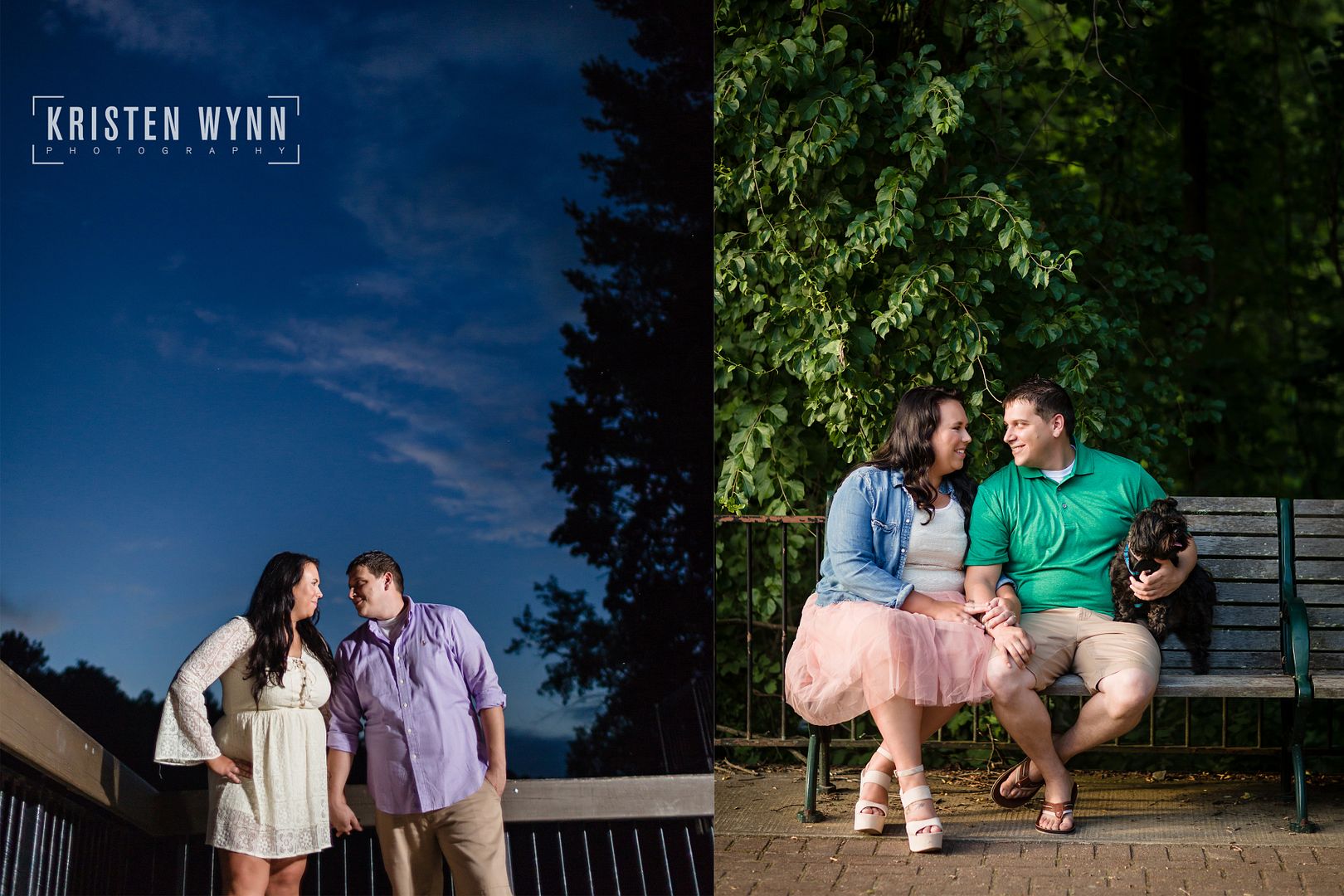 Tucker was a real trooper, hanging with us the whole time even at the riverfront!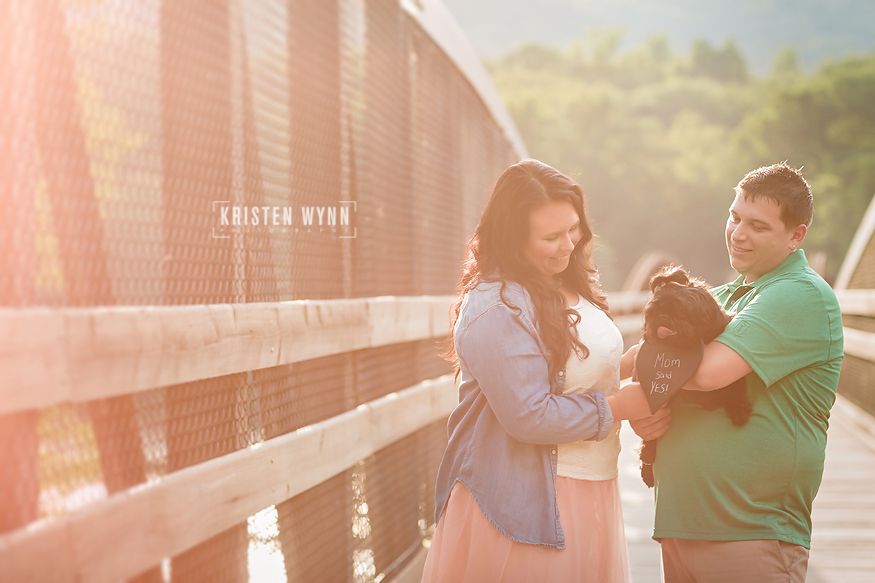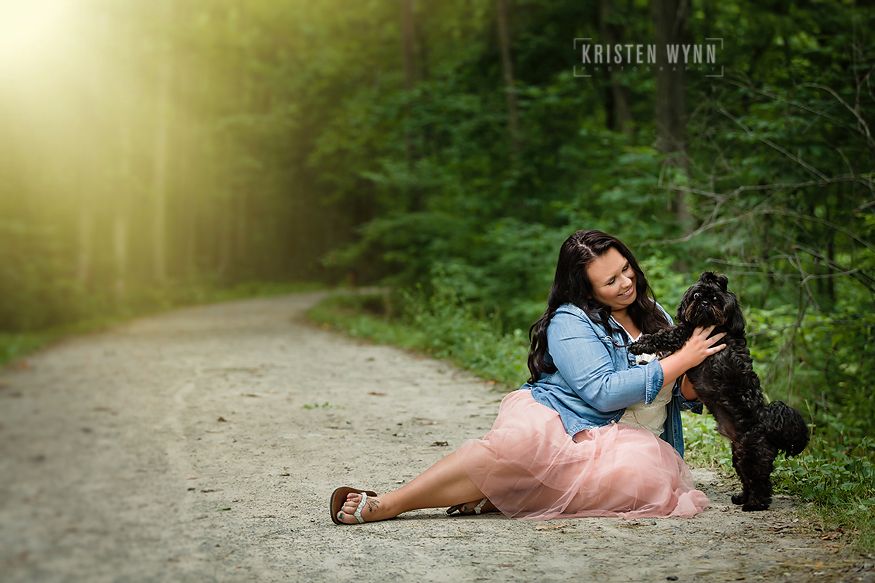 Tucker was so adorable and I loved Lauren's tulle skirt and jean jacket combo – I love layers for photography! We kept the session going past sunset to get some blue sky images until we saw the flashing police lights telling us it was officially quitting time at the local park.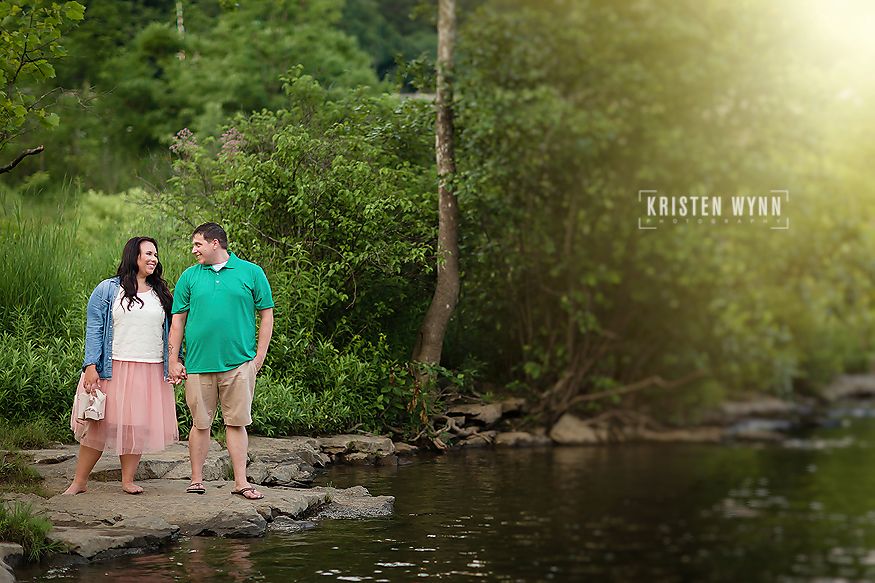 Congratulations on your engagement, you two! Looking forward to your wedding next year!
Save