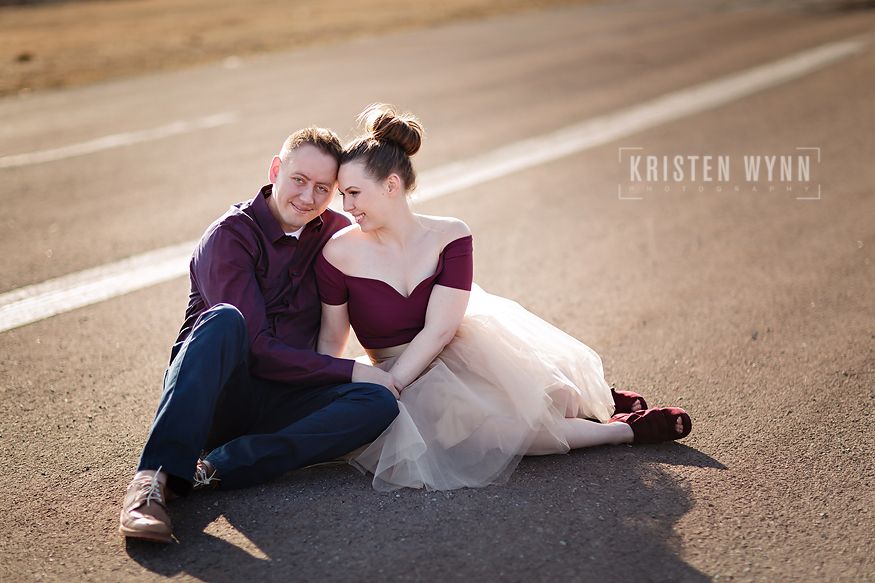 Britni and Dayne are such a wonderful couple! First, check out Britni's outfits – they were perfect. That skirt is amazing. And I love that she paired it with a ballerina bun.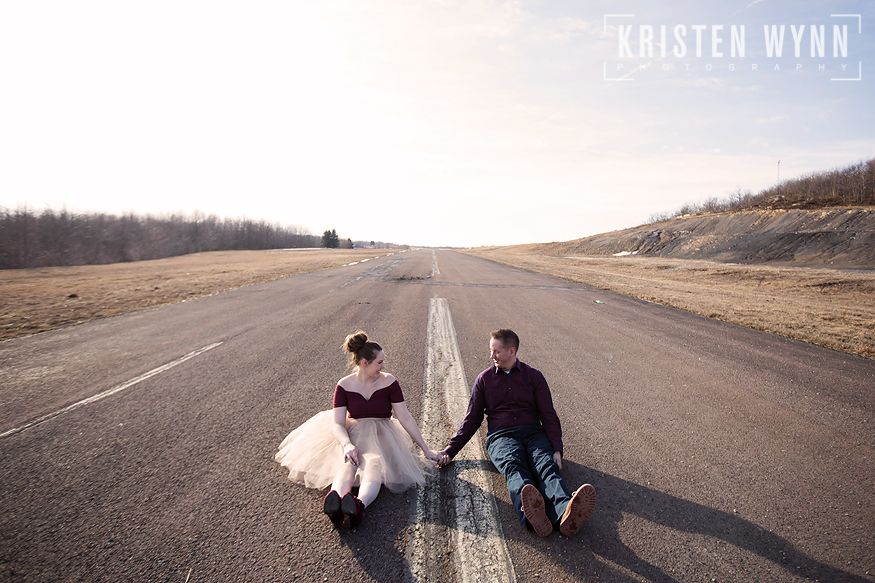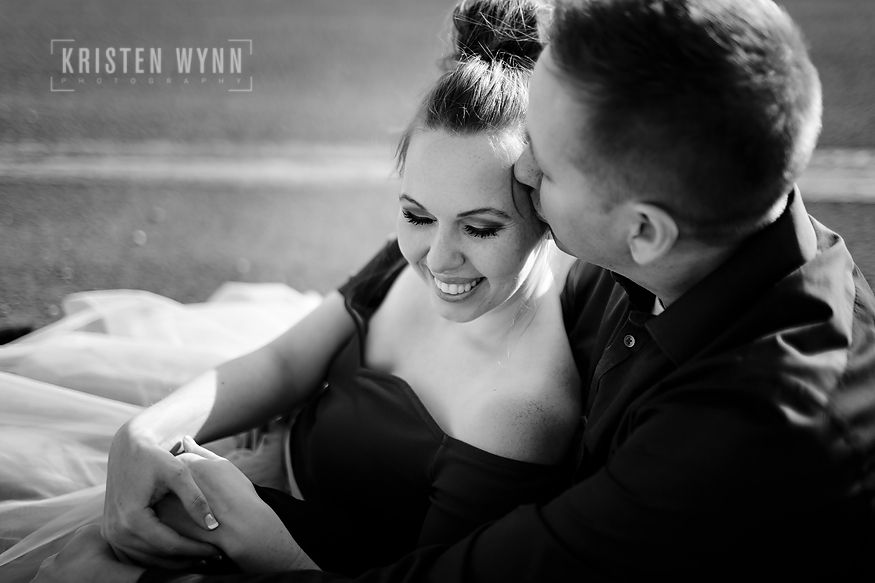 We were waiting and waiting for snow leading up to their session – but of course, Mother Nature wasn't cooperating. We headed to Seven Springs where there was a little snow! With special permission, we also got to go to the abandoned runway near Seven Springs – the light was glorious.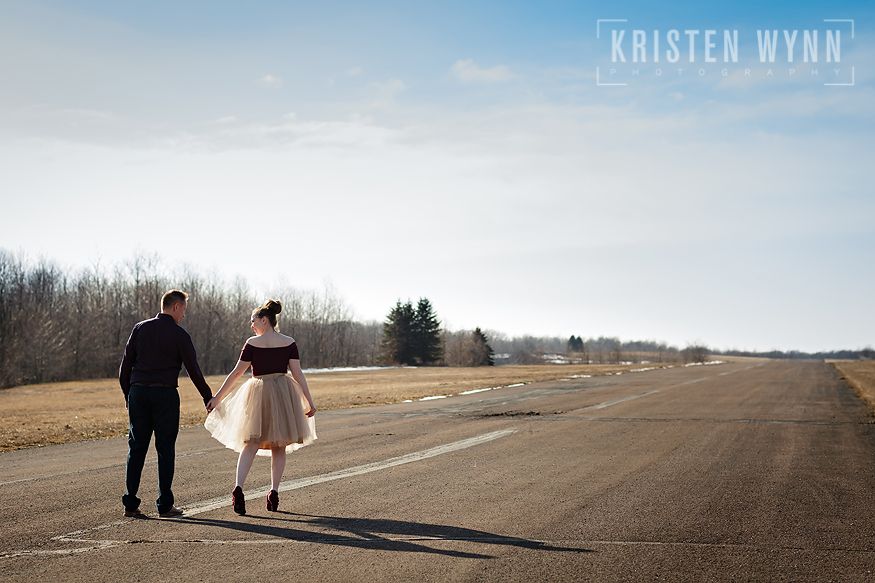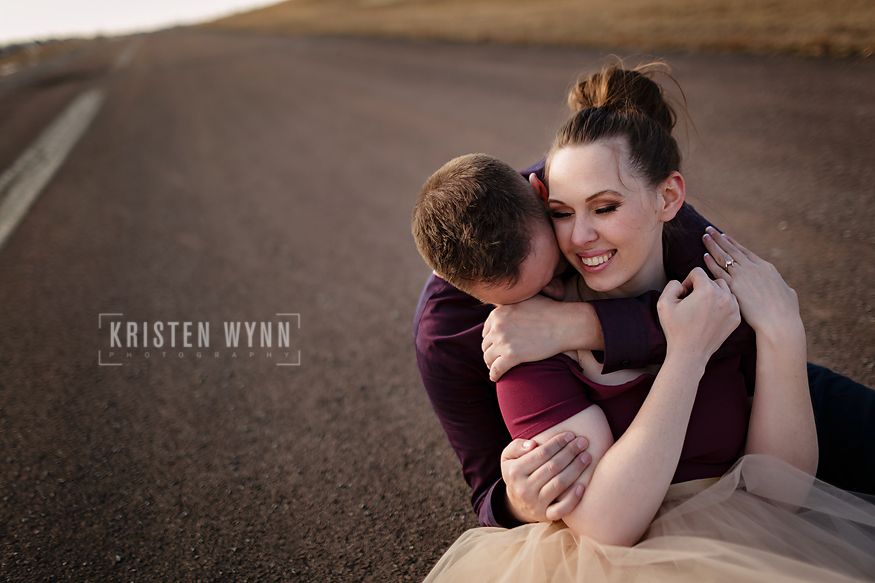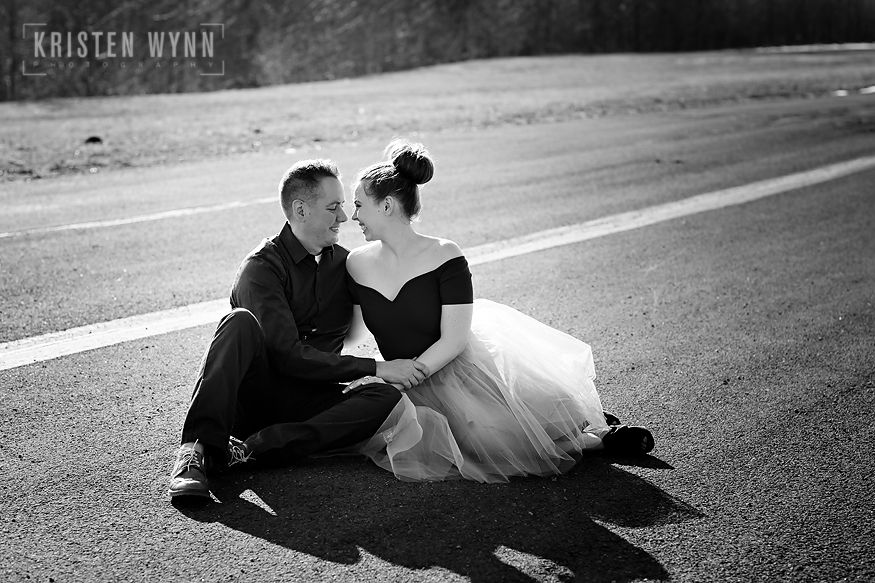 These two enjoy hiking, so we incorporated some woodsy scenes for their engagement portraits – I also loved getting to know them and talking about their travels all over the world – can't wait to see where they end up on their honeymoon!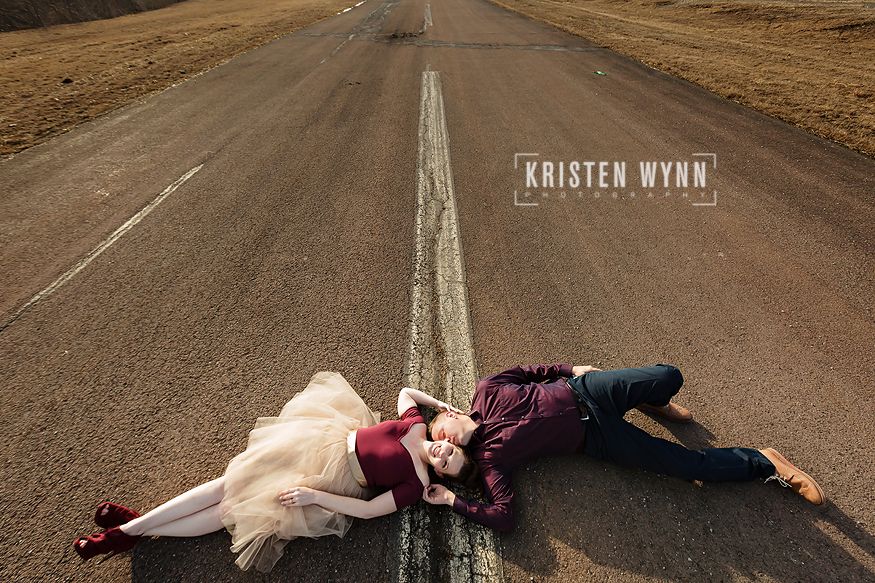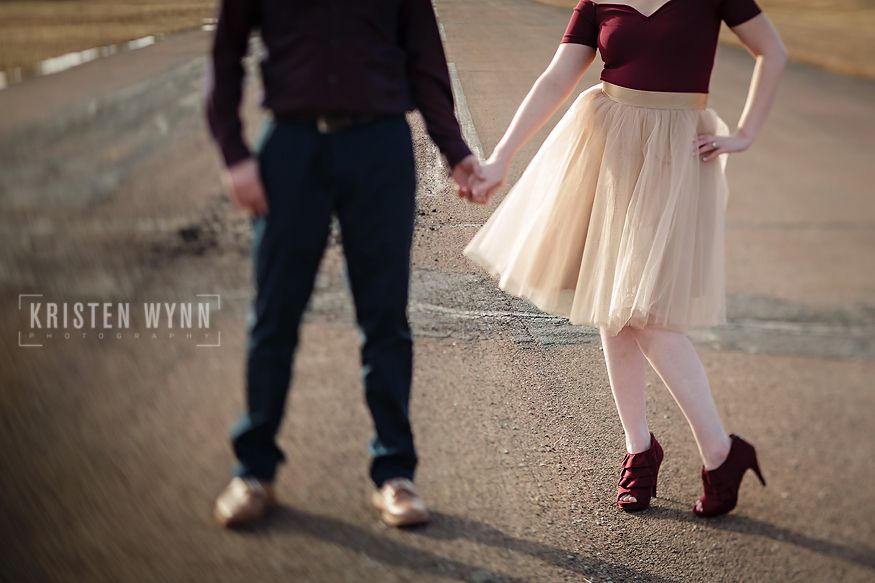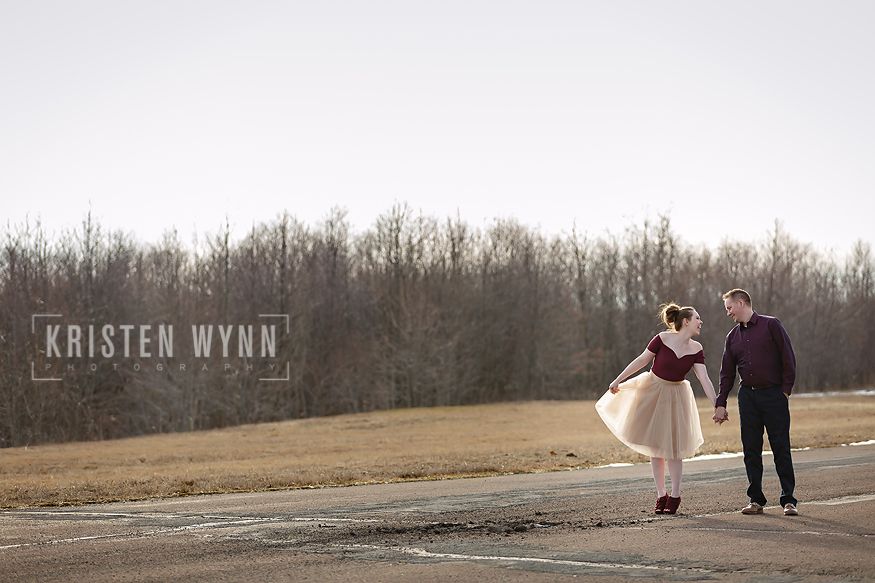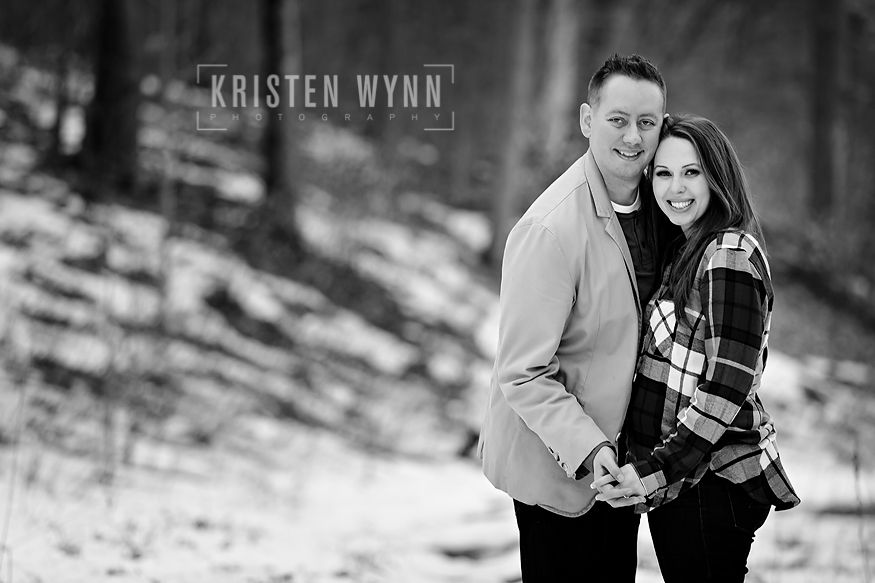 Congratulations, you two – can't wait until the big day! It's going to be wonderful!