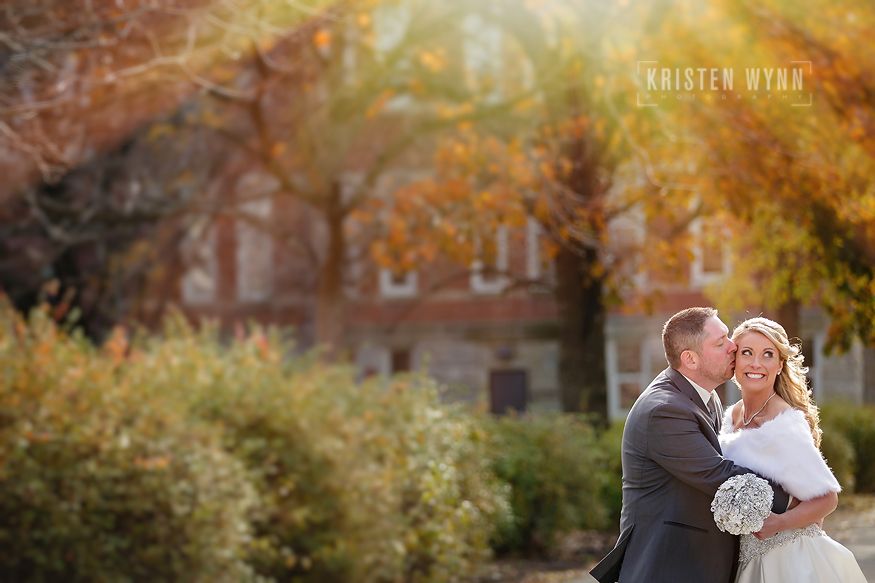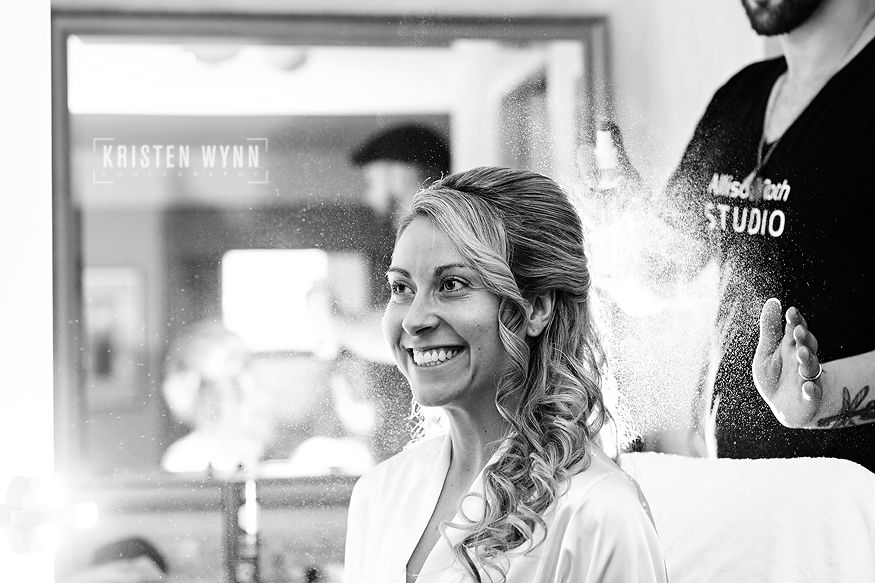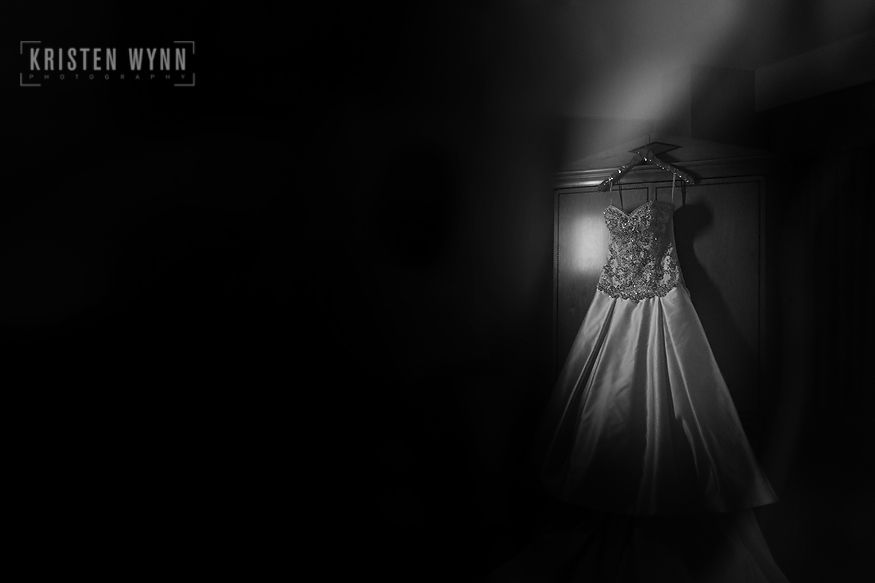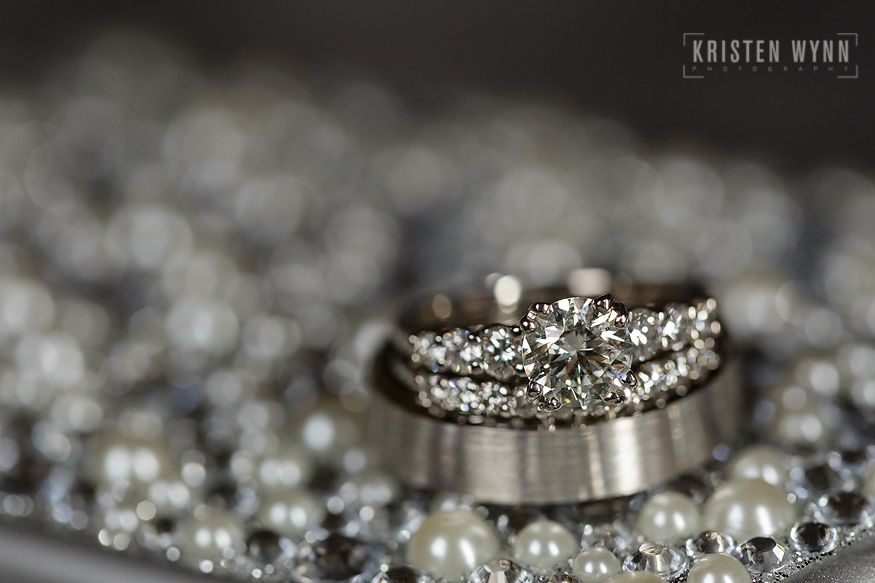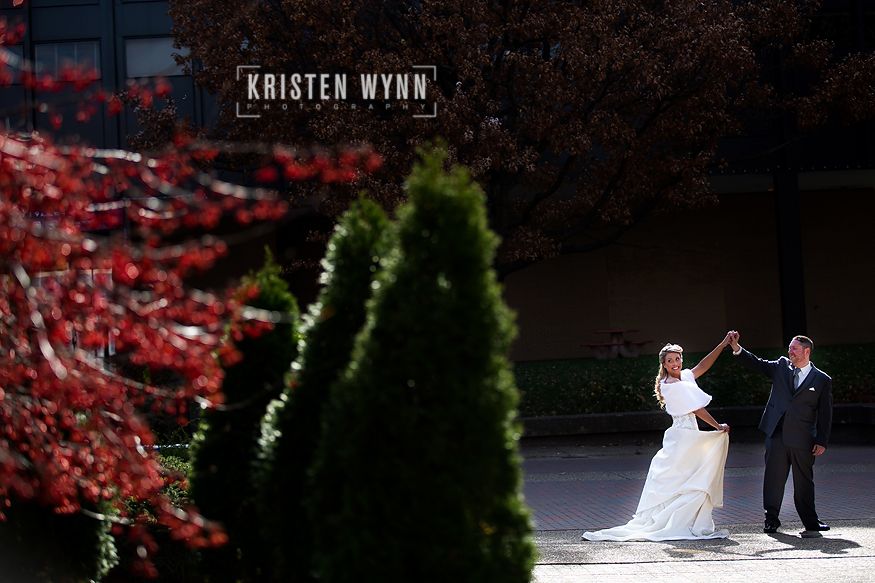 I first met Evonne when she was a bridesmaid in Amy and Will's wedding three years ago. This November, Evonne married her sweetheart of three years, Andy, on a wonderful, sunny November day. These two have a connection to Duquesne University, so it only makes sense to have the beautiful campus as the venue.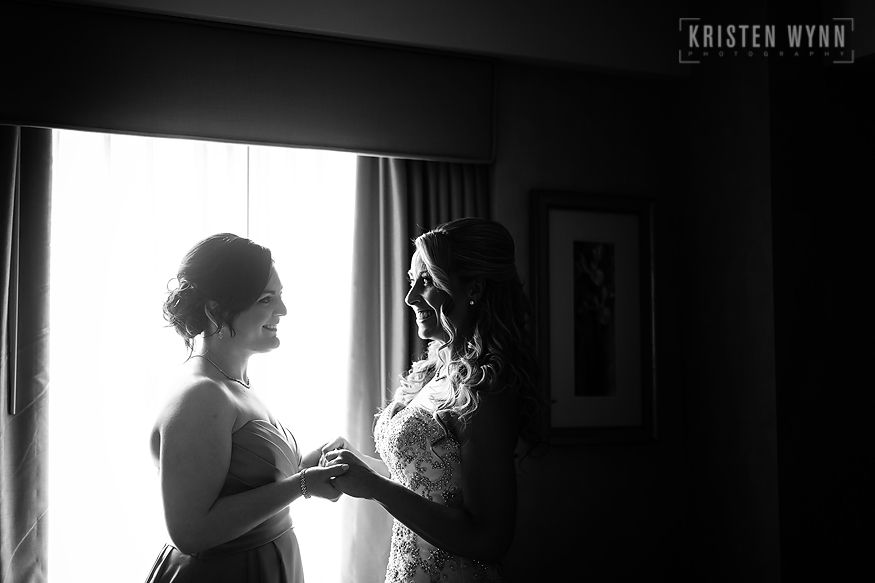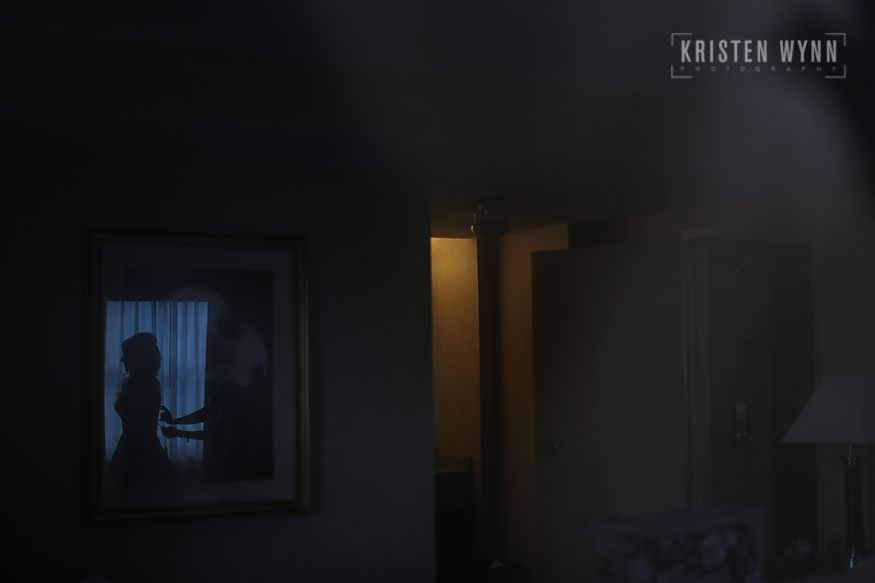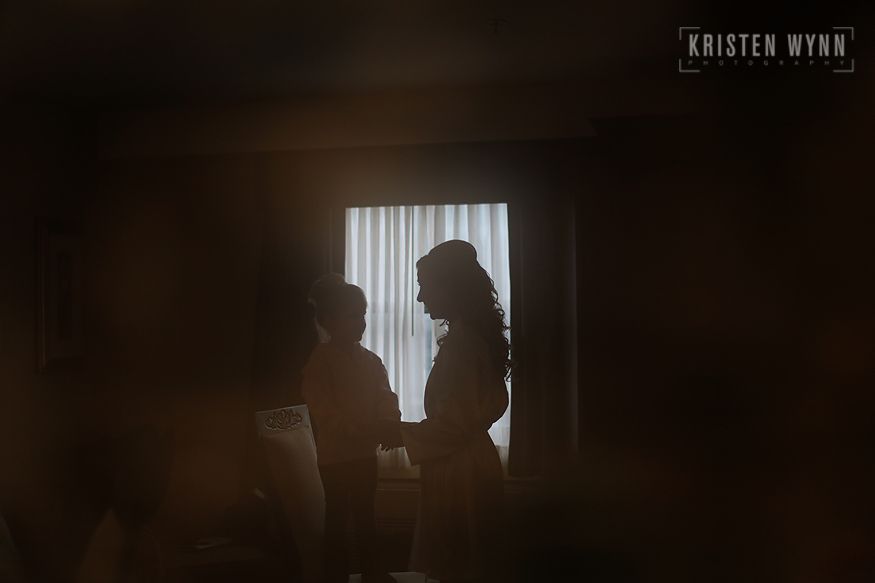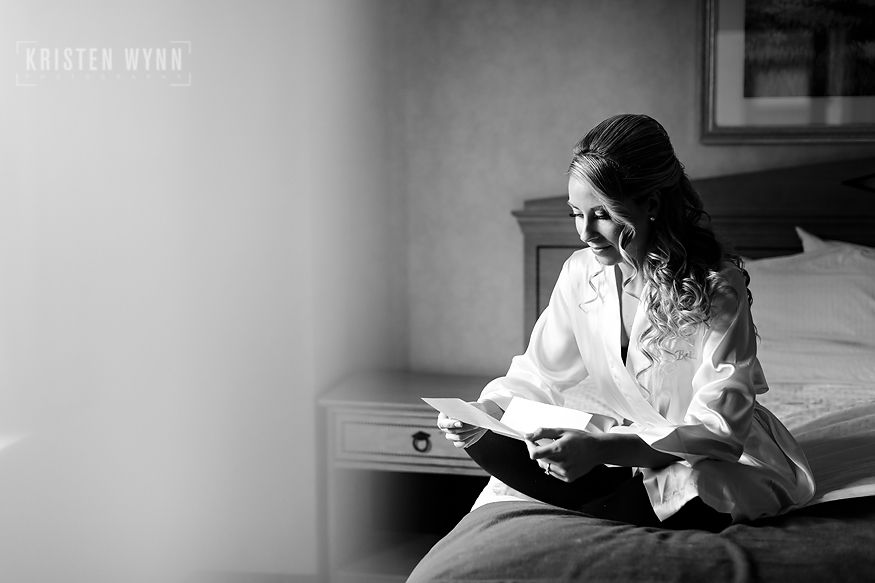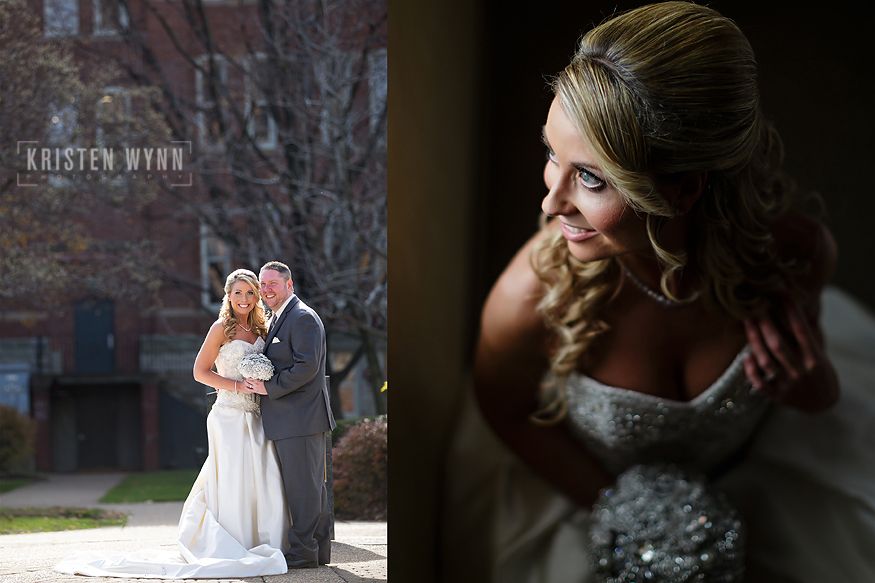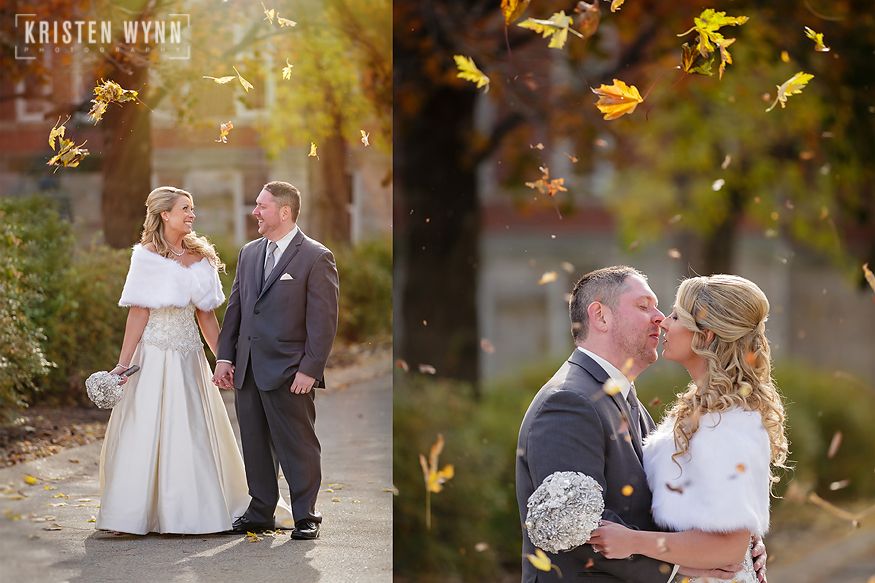 We still had plenty of leaves for photos and the sunlight was just right!
Evonne had some great ideas for photography, so we were able to incorporate the newspaper in her ring shot, a sparkler shot, she even had glitter for a photo – which worked out perfectly since her reception had a lot of sparkle. Evonne carried a brooch bouquet to incorporate the sparkle into her personal appearance too. I love when winter brides wear a little stole – it shows the season in the photographs, although we had plenty of warm sun for their formals!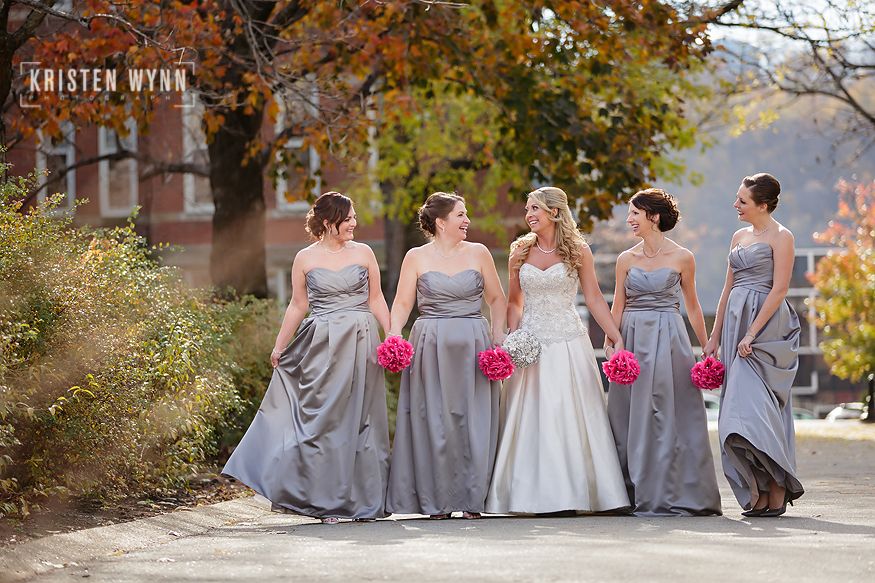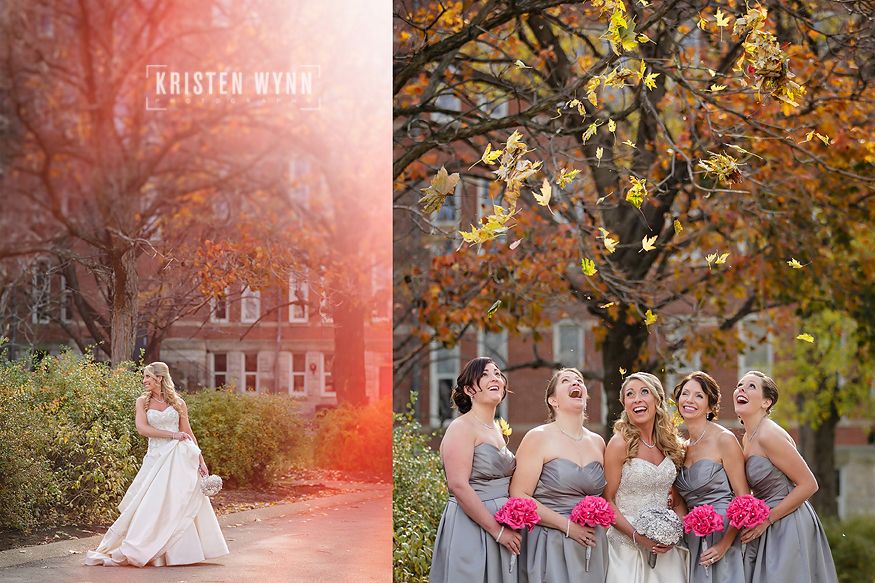 These ladies were so sweet – everyone looked gorgeous!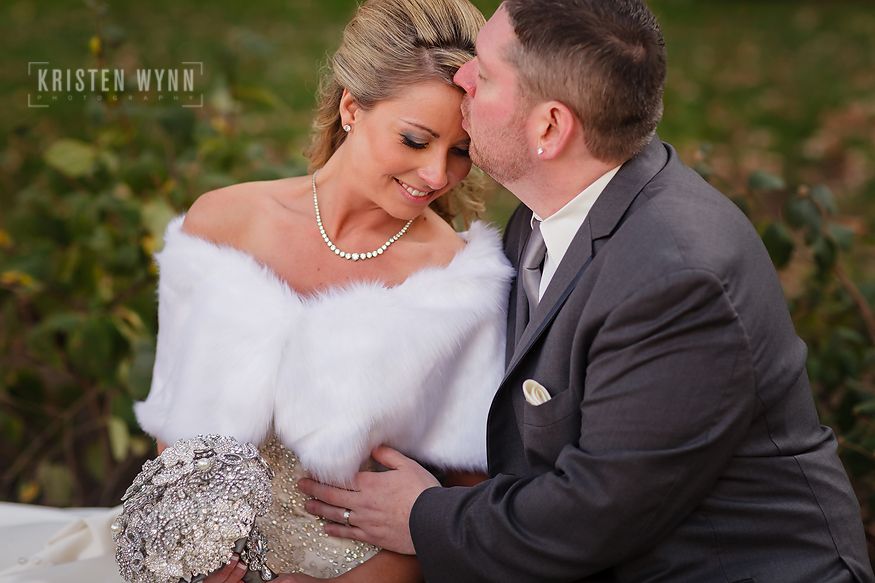 After getting ready at the hotel and the first look, we did photos around campus. Evonne is very organized and a great planner! These two shared a first look in the chapel so that later on, they were able to enjoy the cocktail hour with their friends and guests.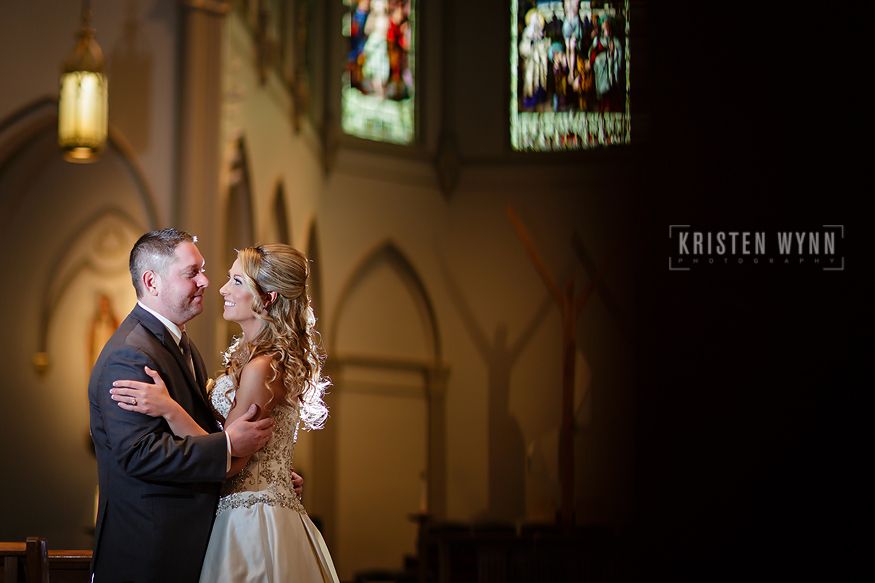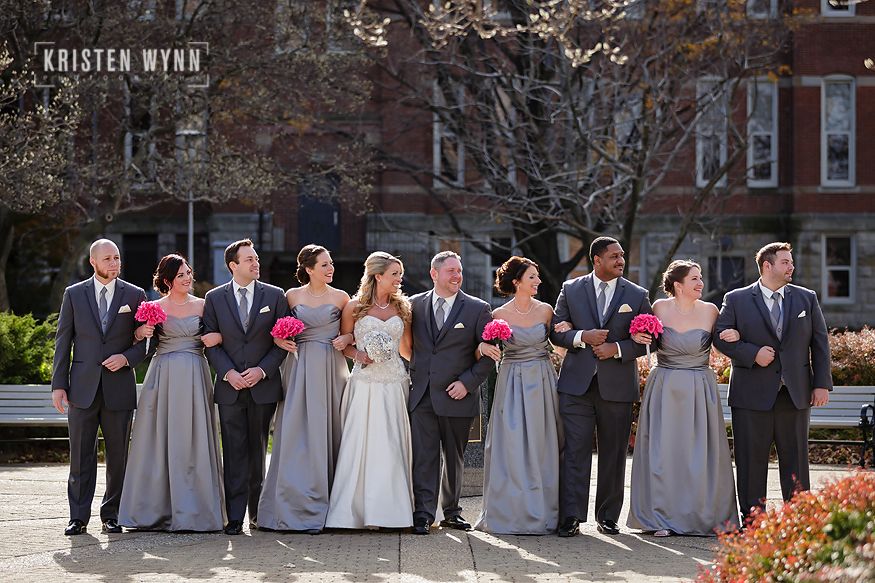 Andy's office sheltered us all from the wind before the ceremony started. After the ceremony, it was an easy walk to the sunny and beautiful Power Center – Evonne had lots of glittery touches with the table numbers. I also spotted the sparkly touches being carried through to the cake table with their matching spoons on an acrylic stand – it lent an upscale and elegant look to the cake display.
During the reception, Evonne and Andy graciously greeted each and every guest and thanked them for coming to the big day! I thought this was very sweet – they really got to speak to everyone at their reception.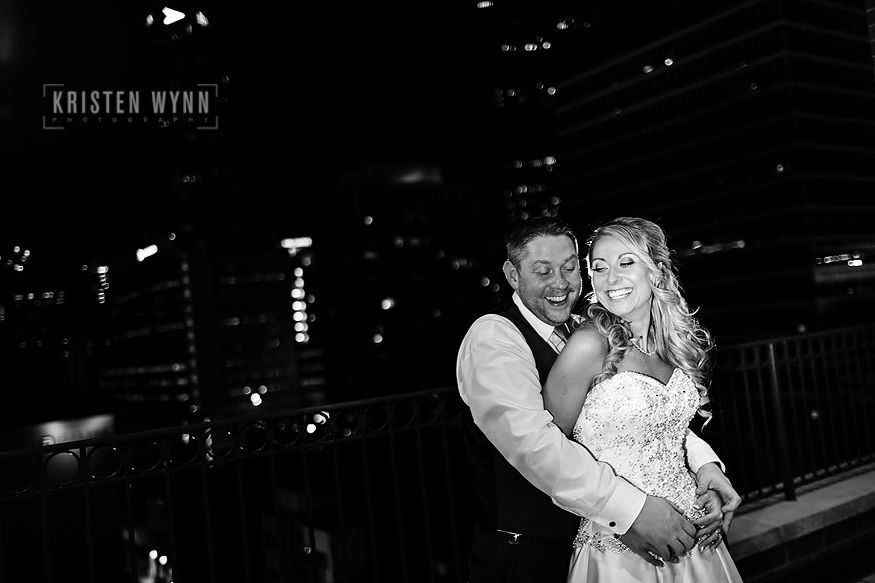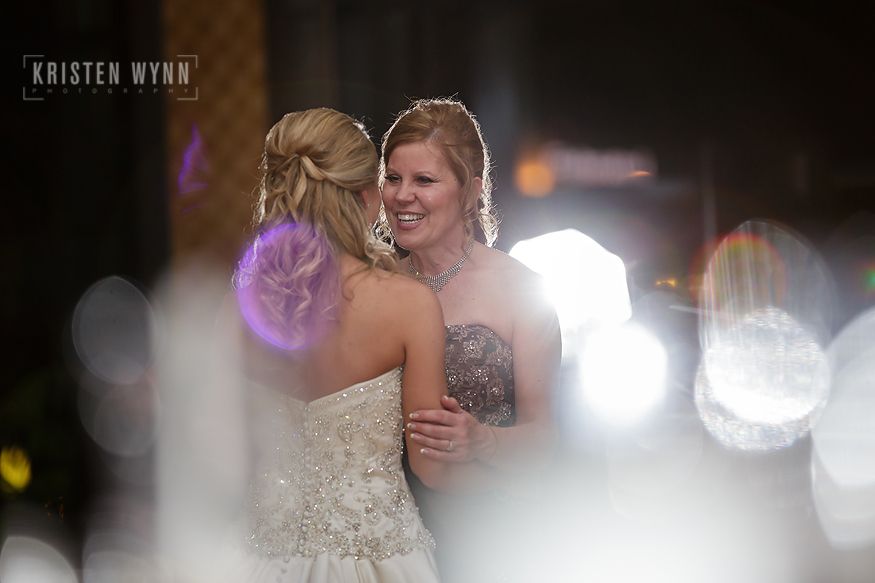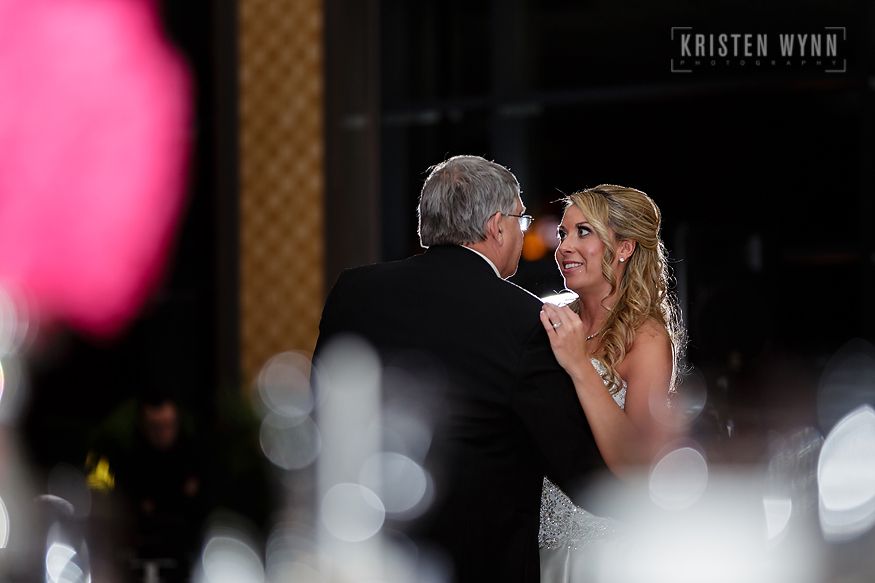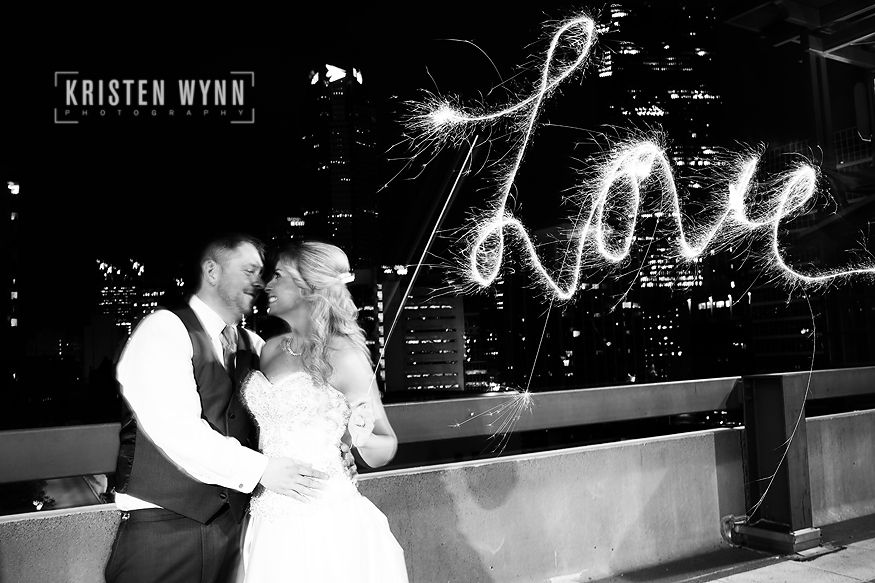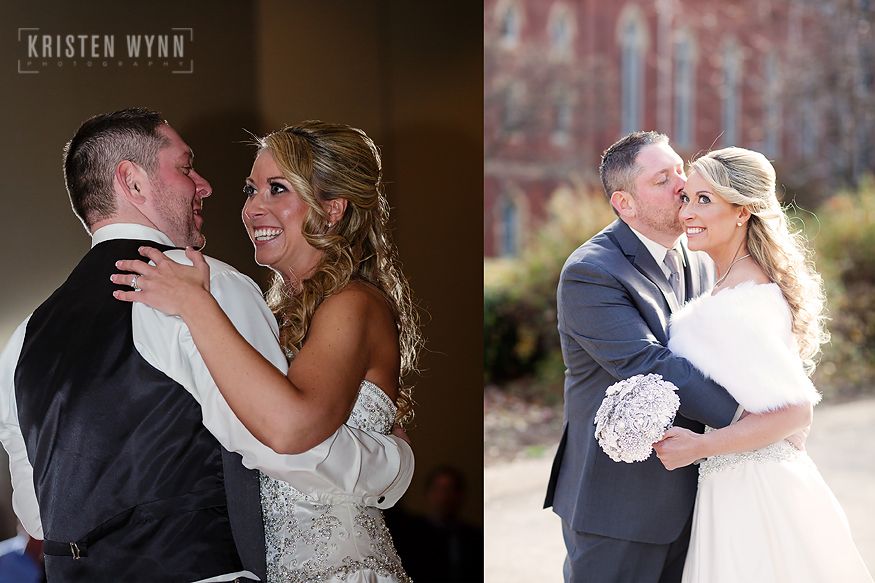 Congratulations, you two! I wish you a lifetime of love and happiness always! It was my honor to work with you.