Tina and Joe got married in their hometown and it was beautiful! She wanted to focus on candids and on all the fun the guests were having in her photographs.
Tina actually had two gowns – she changed for the dancing portion of the evening into a two piece ensemble. Her gown was from Glitter and Grit in Lawrenceville – it is Lewisia by Elizabeth Dye.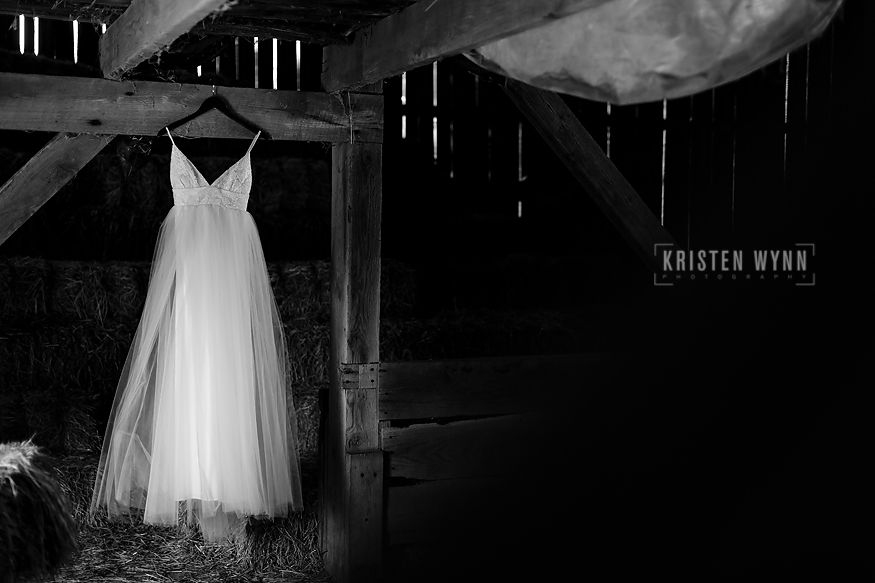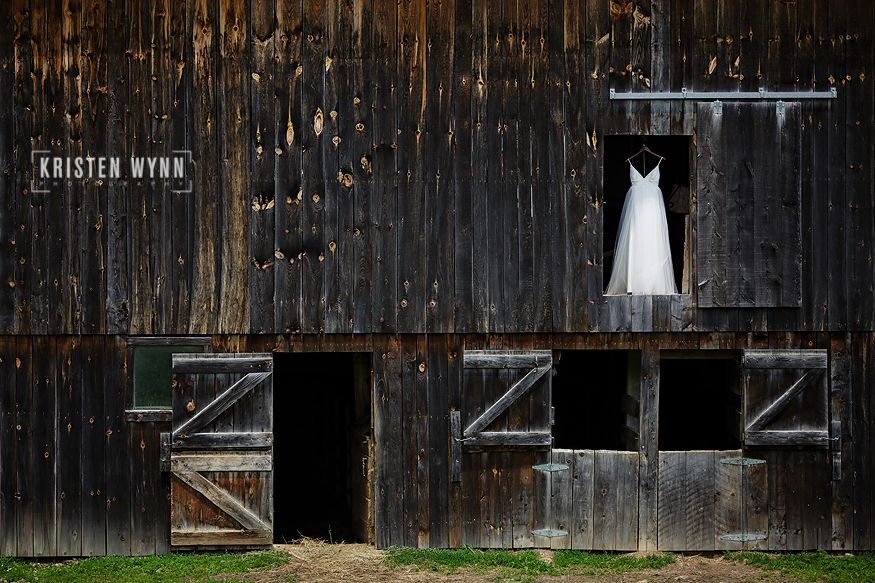 Tina had a specific vision for her wedding and she really achieved it. The morning of her wedding, she got up early and, with the help of her family, got her beautiful horses ready. The horses were used to being photographed, having been in Tina's prom photos throughout the year. I love these photos with Rocky, Rainbow, and Biscuit throughout the day.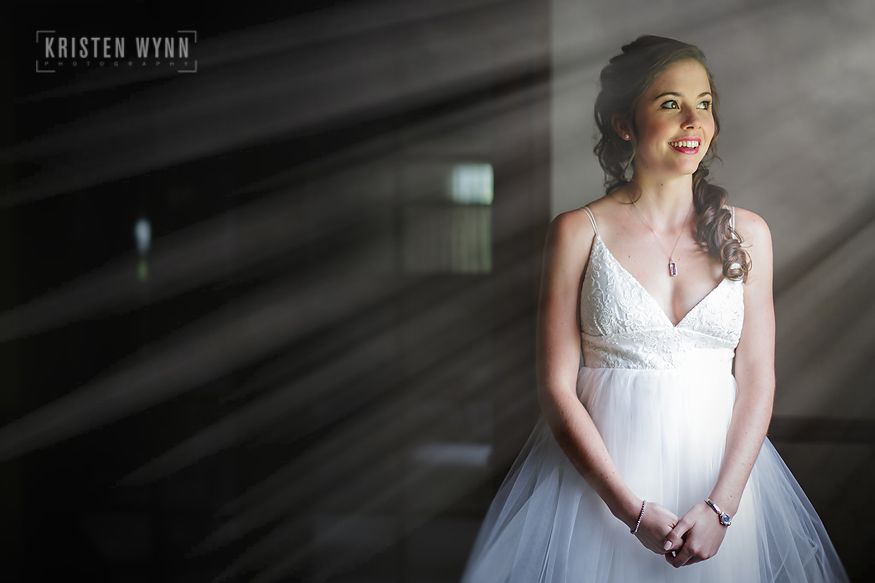 The weather and lighting were just absolutely perfect. They hung a giant American flag in honor of the fourth of July – it fit their hashtag – #thebestfourth. Tina and Joe will someday be building a home on this land, making the ceremony site all the more special. They've been together for nine years and were getting married on their anniversary!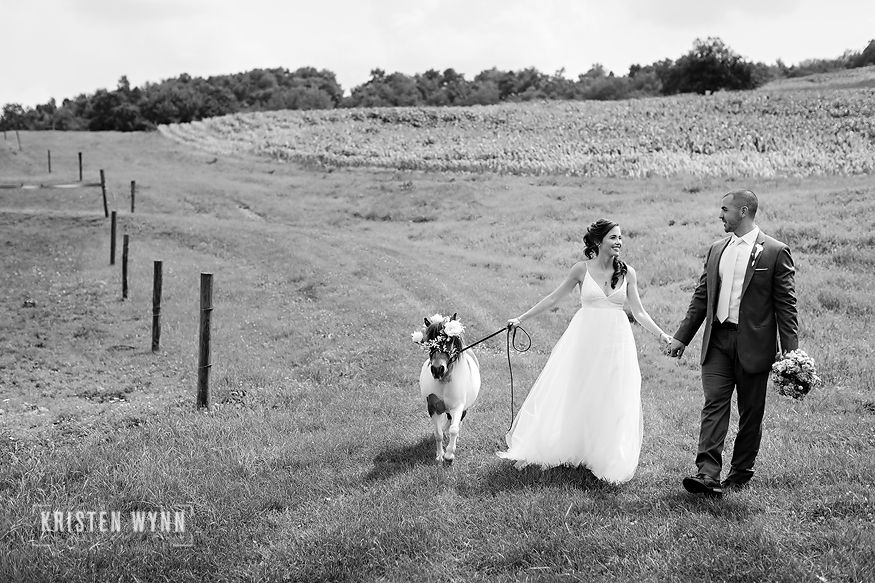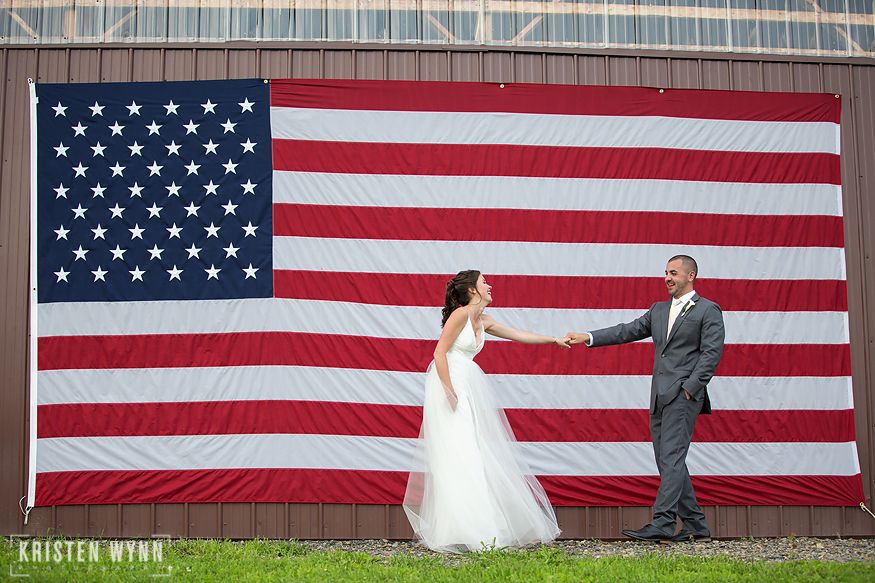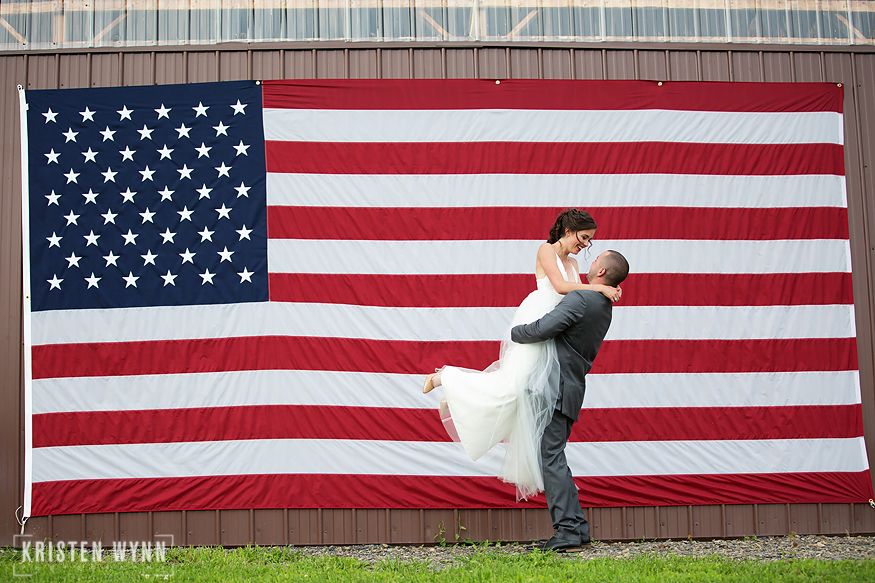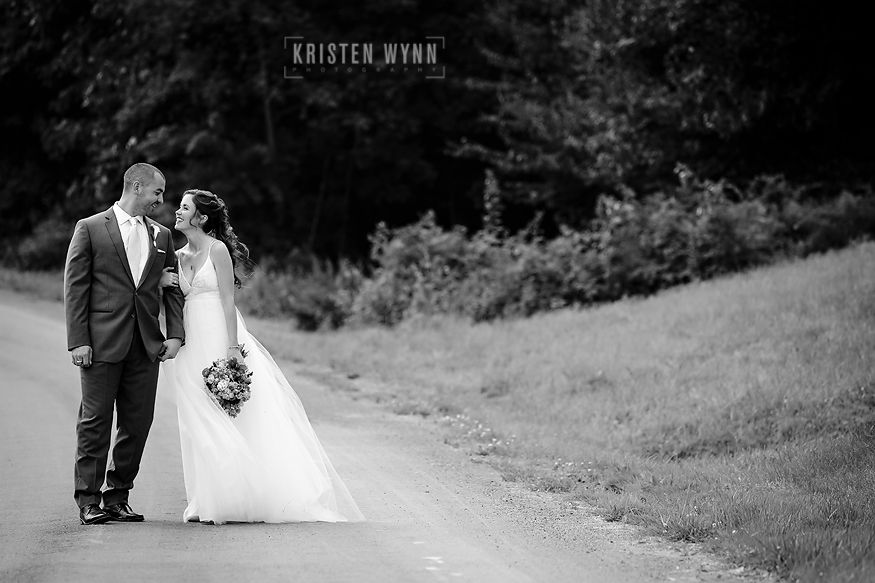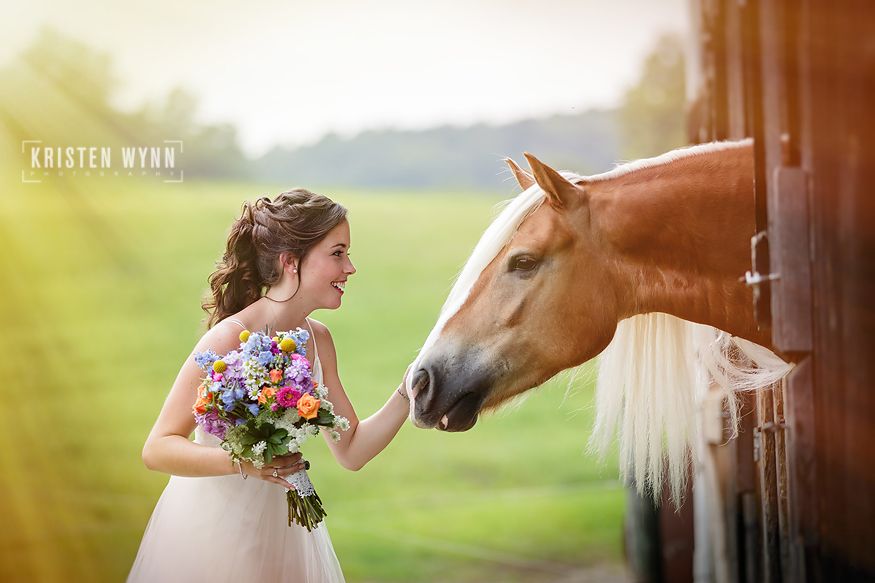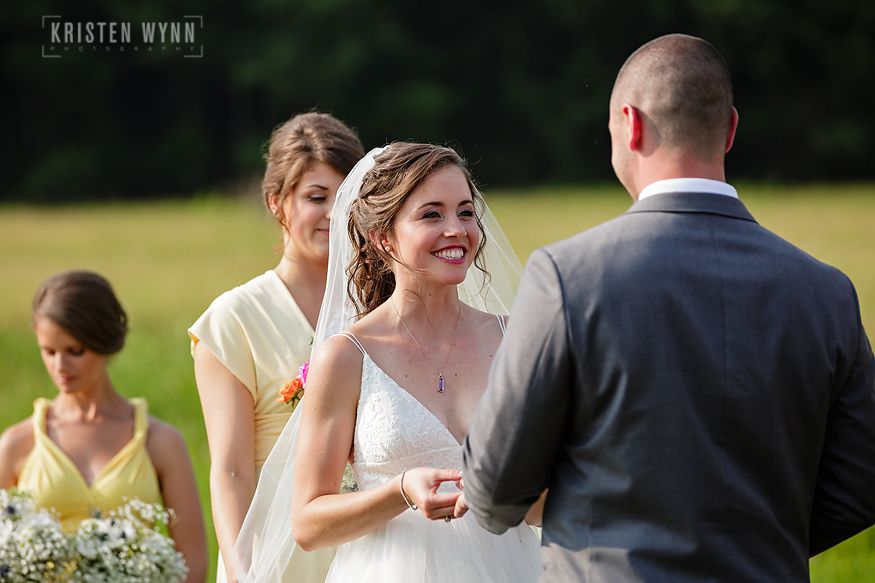 After the first look, Tina and Joe did some quick photos before the open air ceremony, followed by a tented reception (set up wonderfully by Melissa of Devoted to You), and dancing in the barn. And at the end of the night, the fireworks were the perfect touch!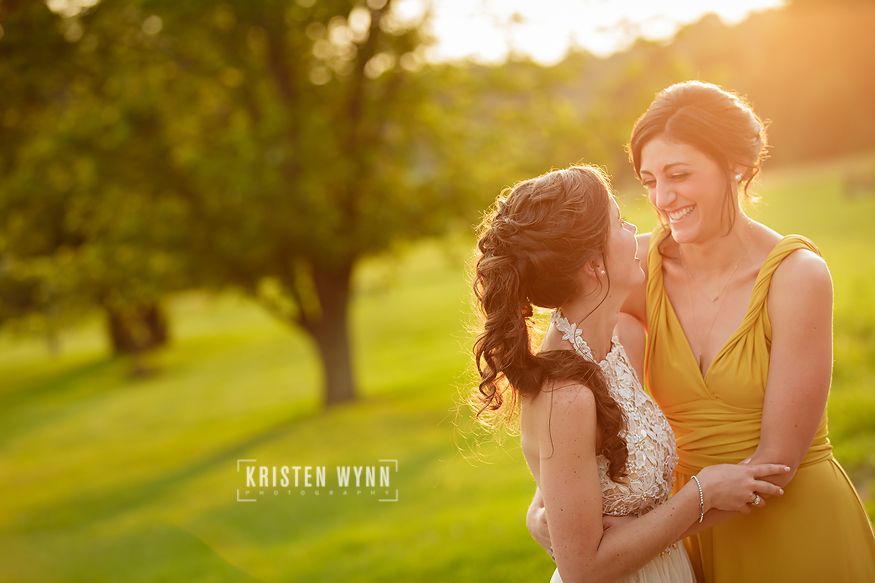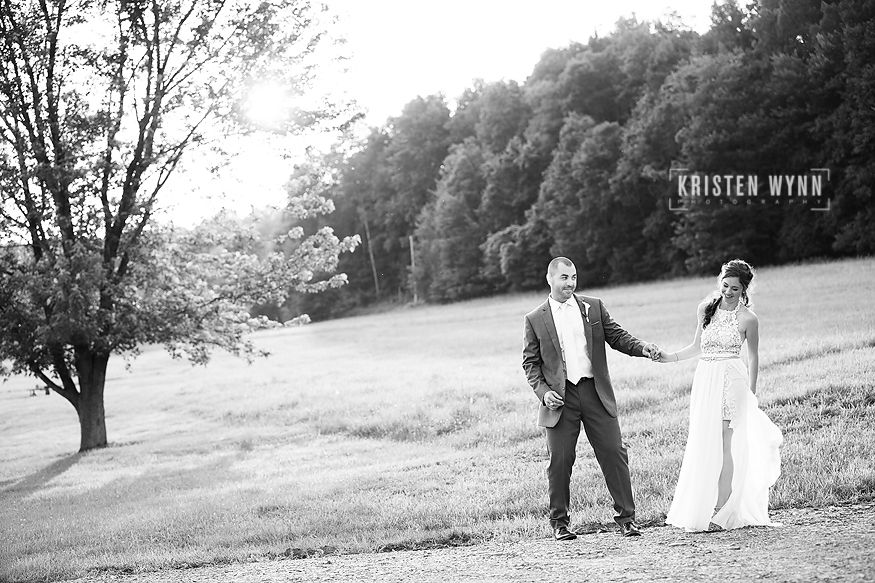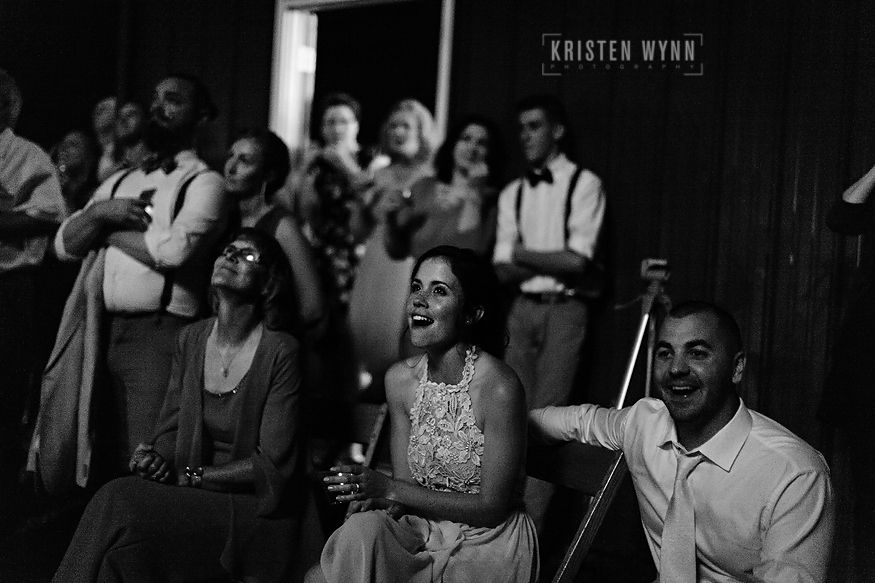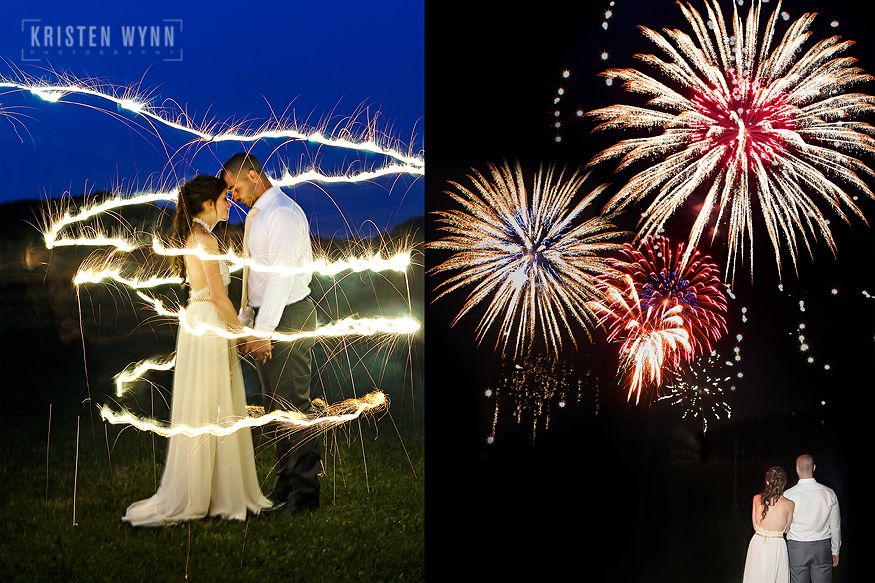 Congratulations, you two! It was truly an honor to work with you and I wish you a lifetime of love and happiness always!