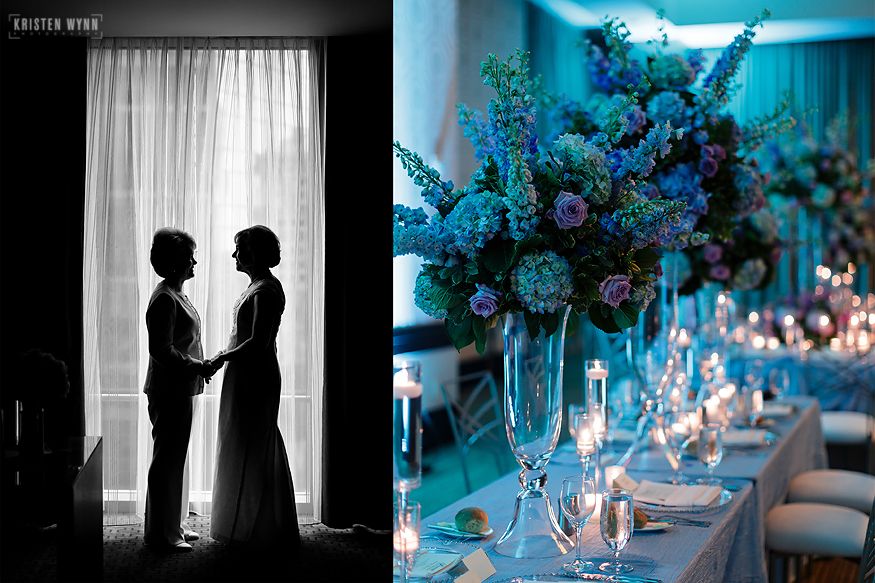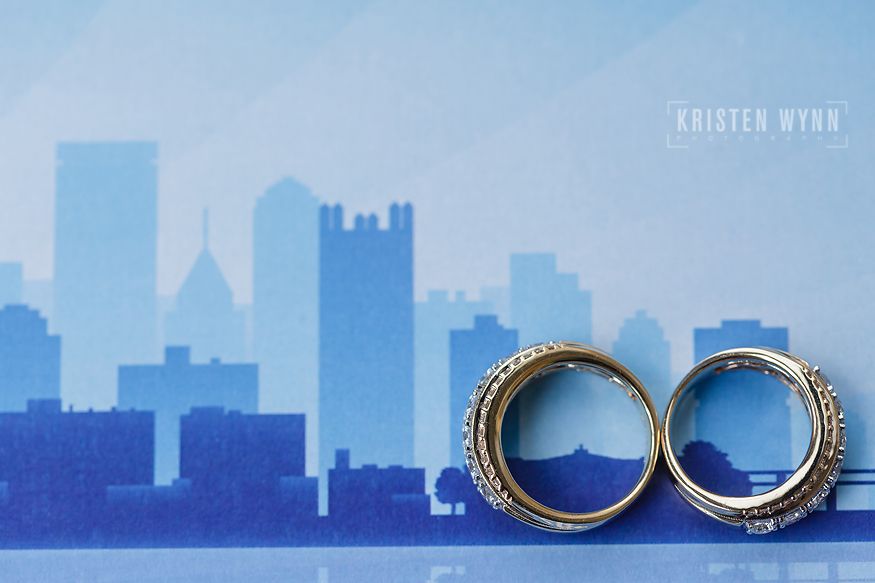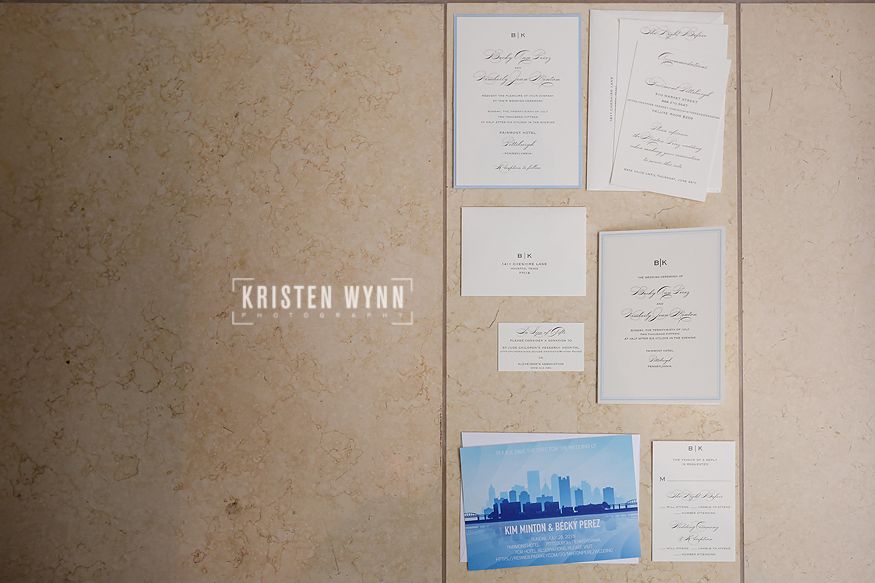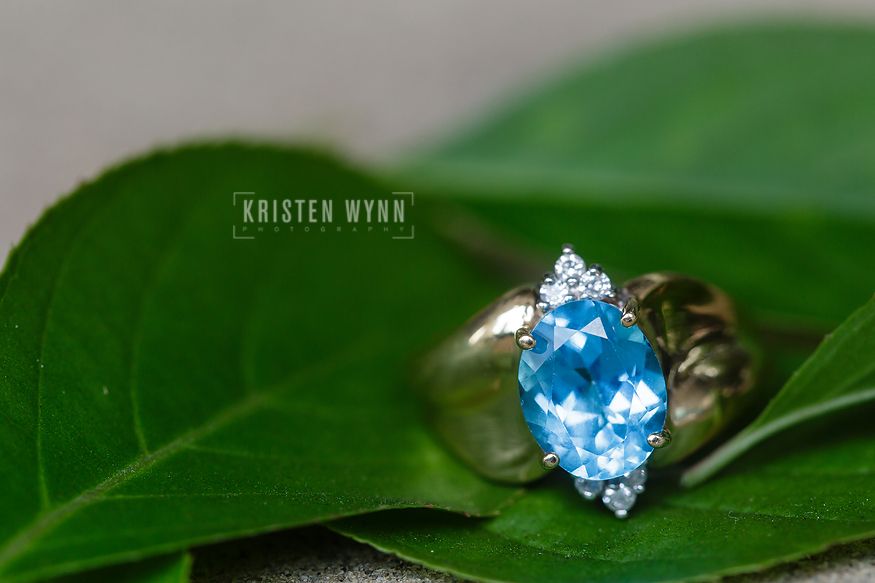 Here at Kristen Wynn Photography, we sometimes have couples that have dated for less than a year before getting married. Other times, we get couples that have been dating since, say, high school.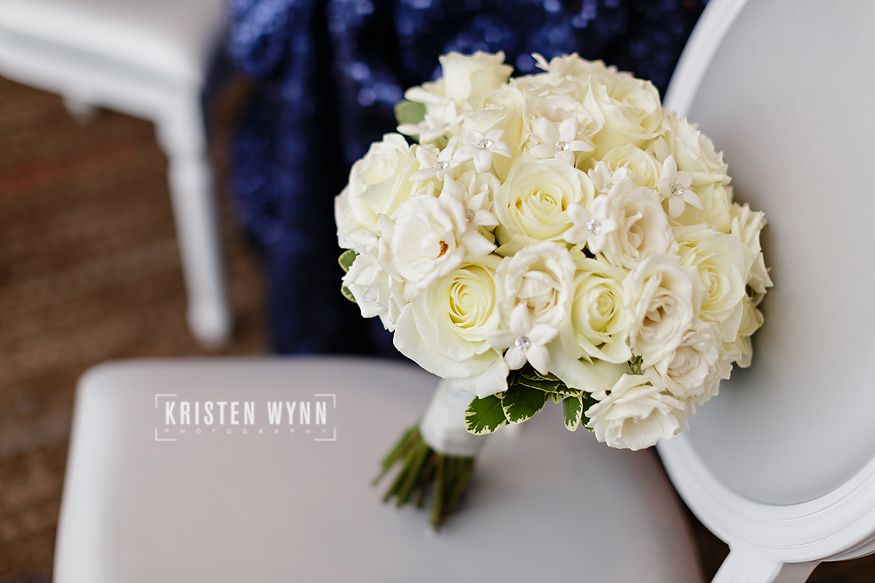 Becky and Kim are probably our longest dating couple – they have been together for twenty years! They chose to celebrate in Pittsburgh with family once same-sex marriage was made legal last year – they made their way up from Texas for the big day!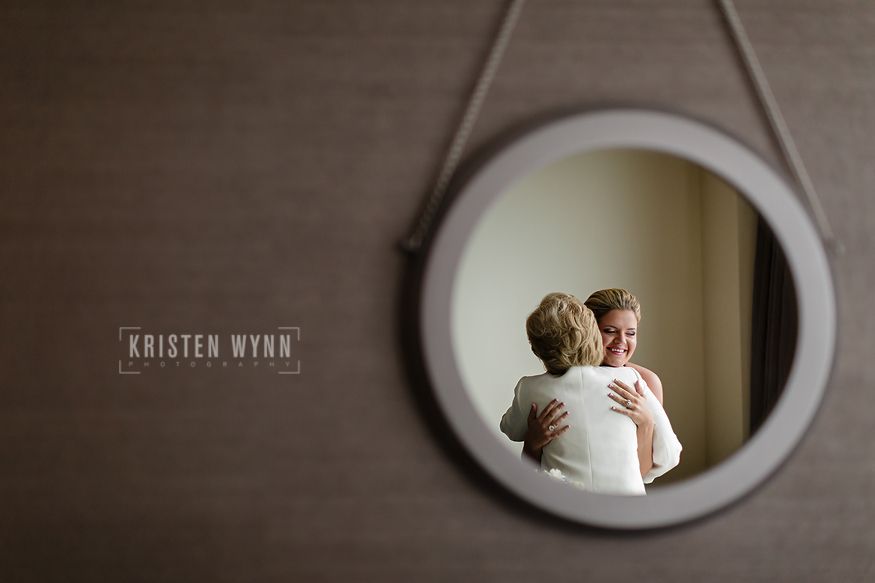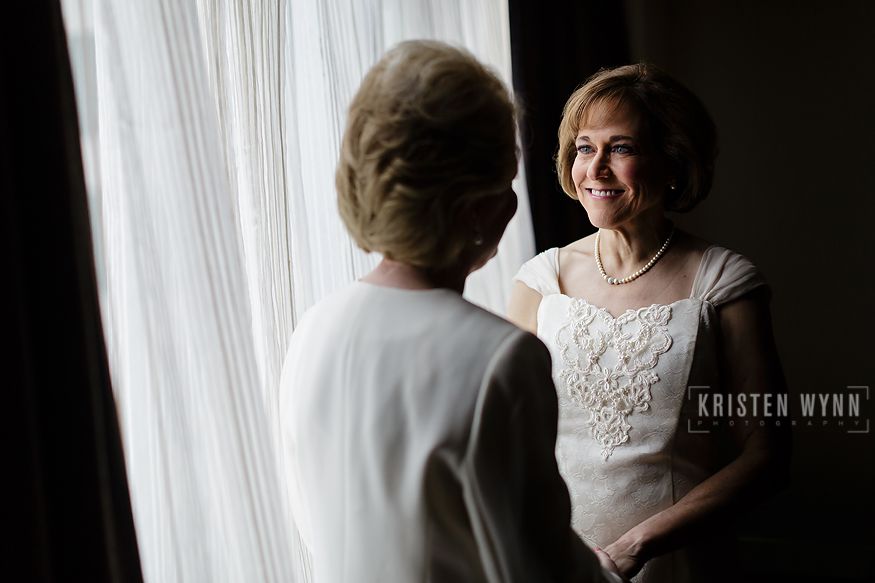 Wedding Professionals:
Venue: Fairmont Pittsburgh
Photography: Kristen Wynn Photography
Floral: Allison McGeary Florist
Entertainment: Steven Vance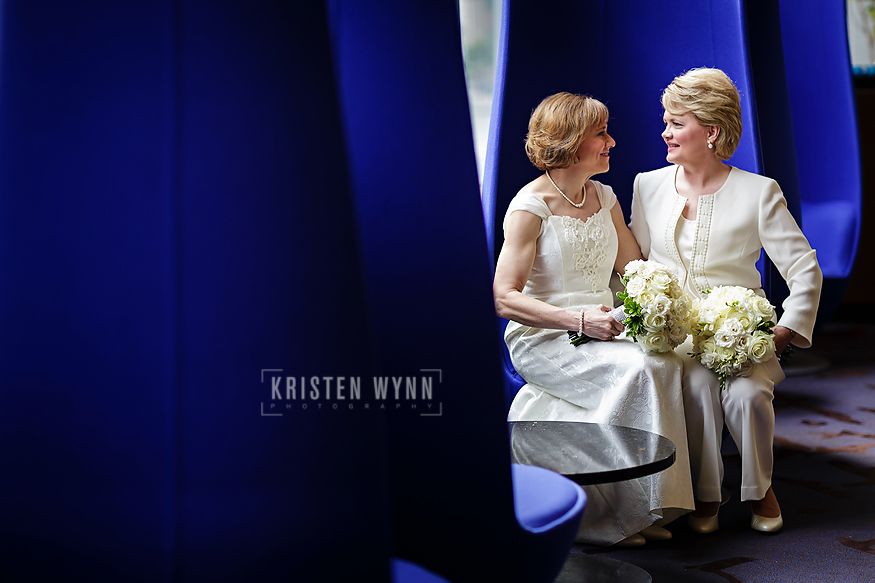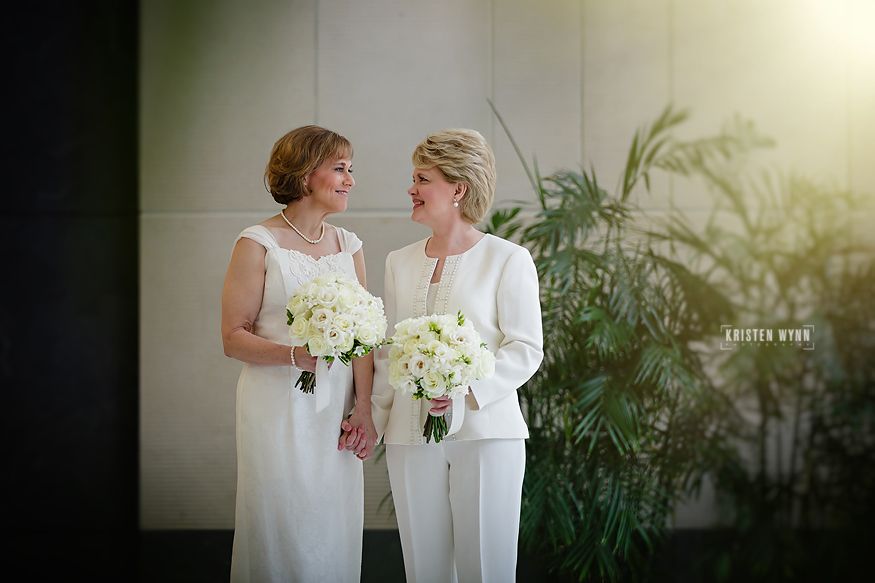 We stayed indoors for the day's portraits by request and found lots of little spots in the Fairmont. After getting ready together, the ceremony and reception were held on the ballroom level of the Fairmont.
Allison McGeary brought in chandeliers and beautiful, elaborate reception details. There was even a lounge space.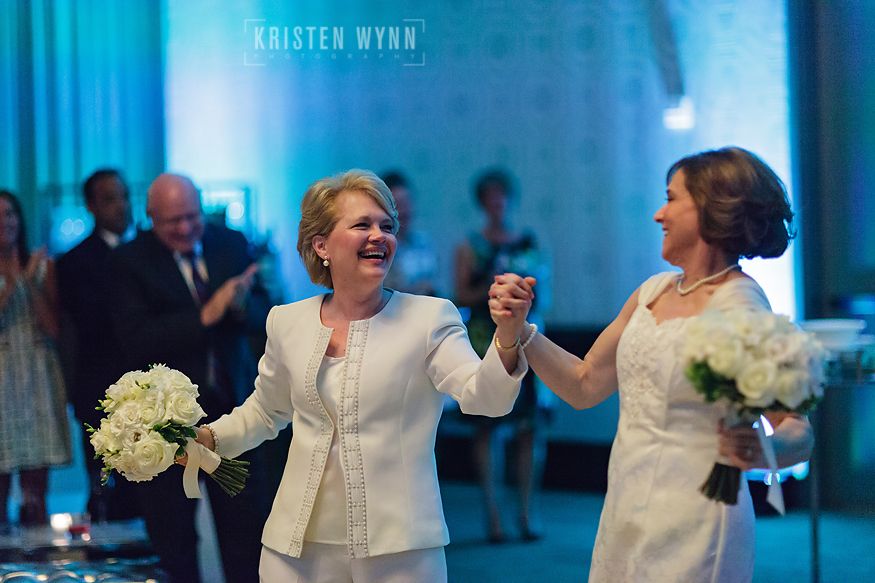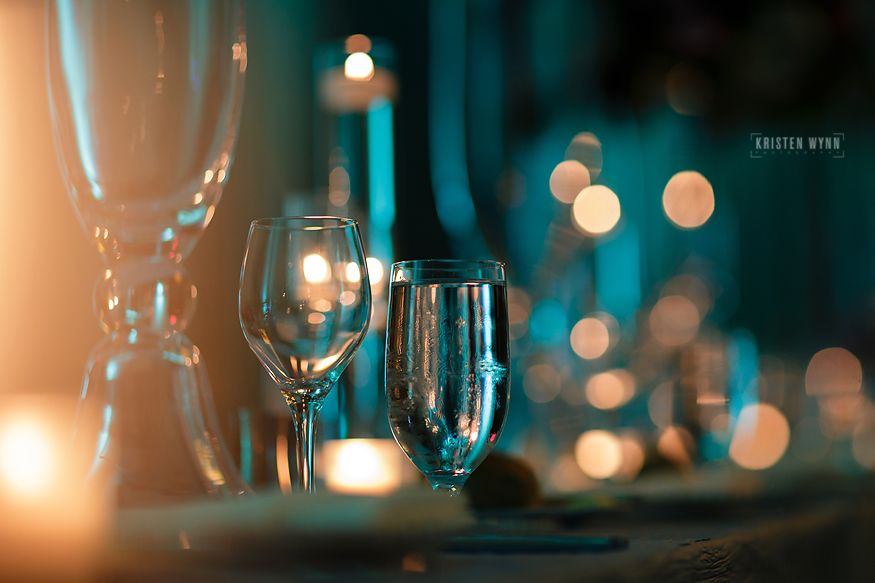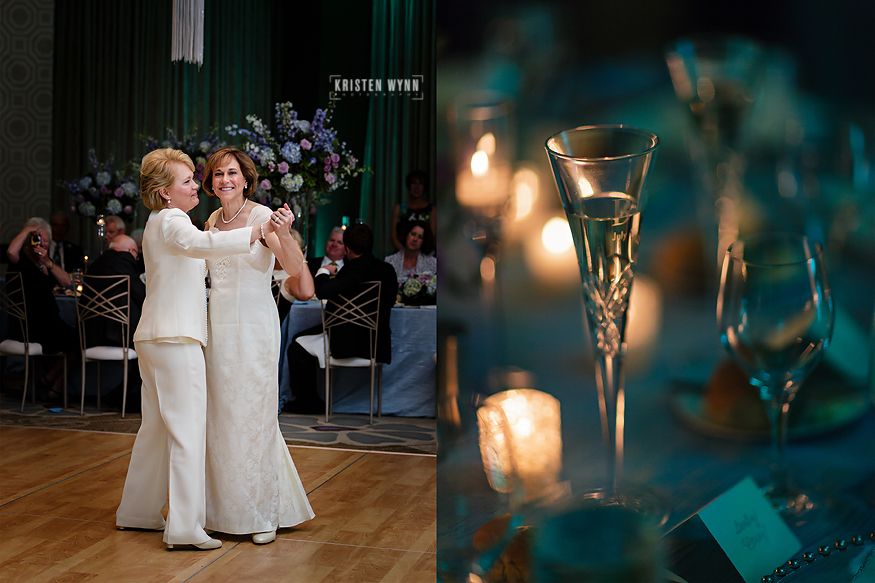 The nine family members and friends served as a bridal party and the ceremony concluded with a special champagne toast before the guests entered the reception. And at the reception, a special singalong burst out as a surprise.
Congratulations, you two! I wish you a lifetime of happiness and love always!