Laura and Tim wanted a simple and modern look for their engagement session. We met up in an urban space for the engagement session in late July and the light was absolutely beautiful – one of the best lighting nights we've ever had for an engagement session.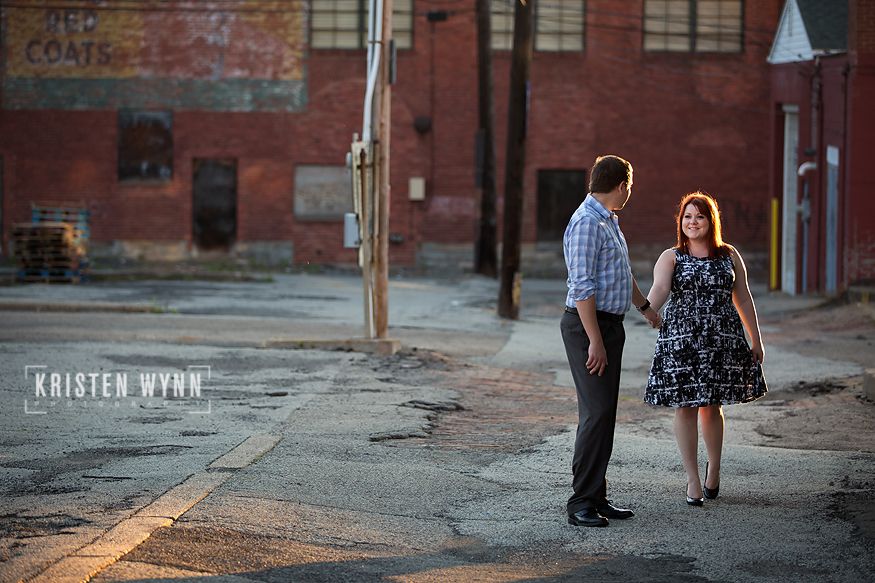 I love how Laura contrasted the gritty setting with a dressy outfit – it was perfect!
I loved working with you two and can't wait until your wedding day!