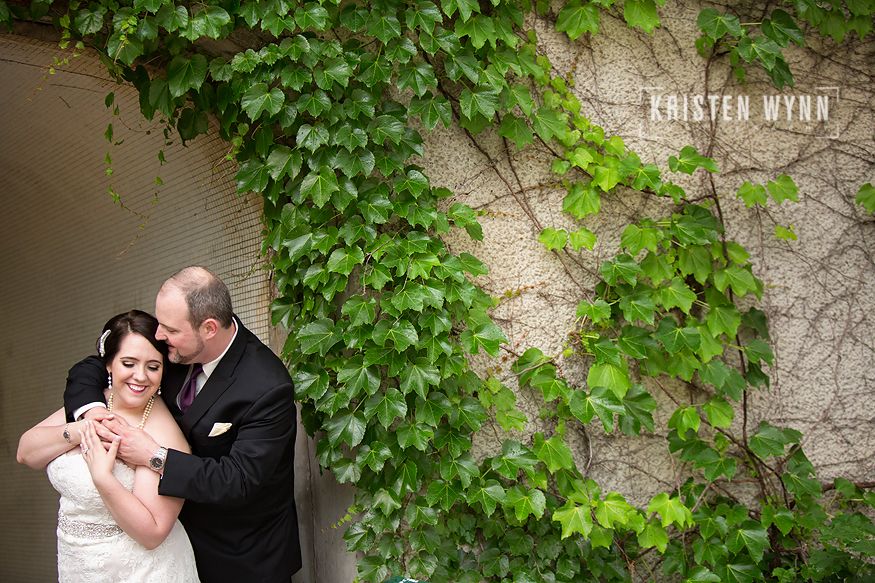 Melissa and Anthony were married on a rainy late spring day in Station Square in Pittsburgh! Fortunately, the rain cleared up for their couple's portraits – the night was beautiful!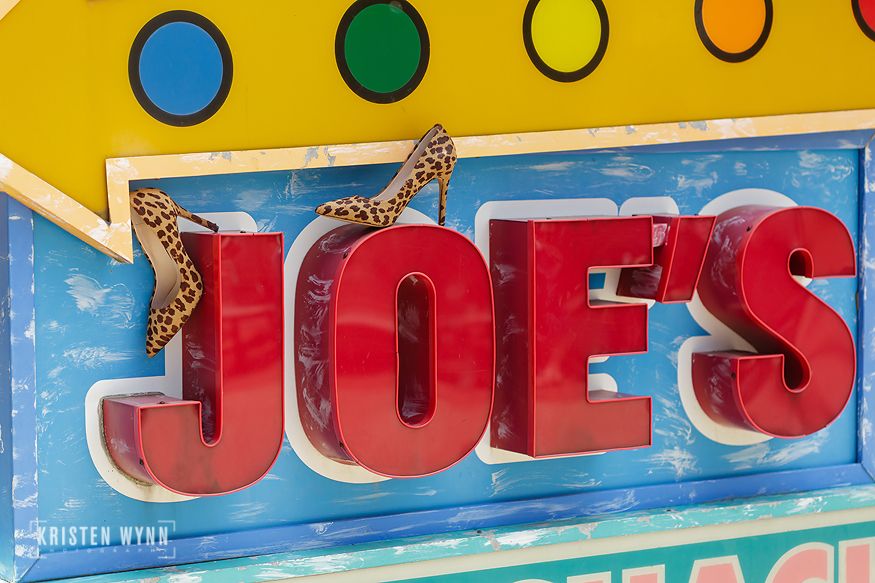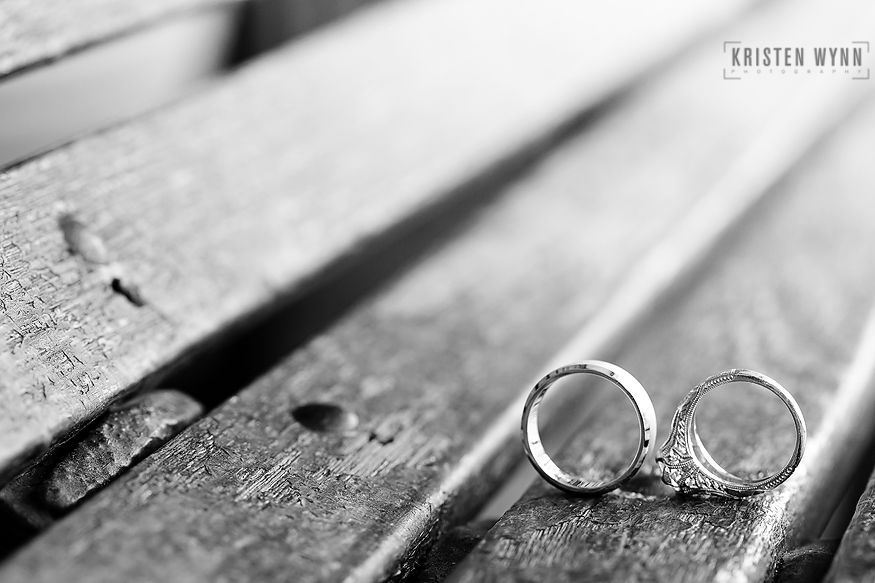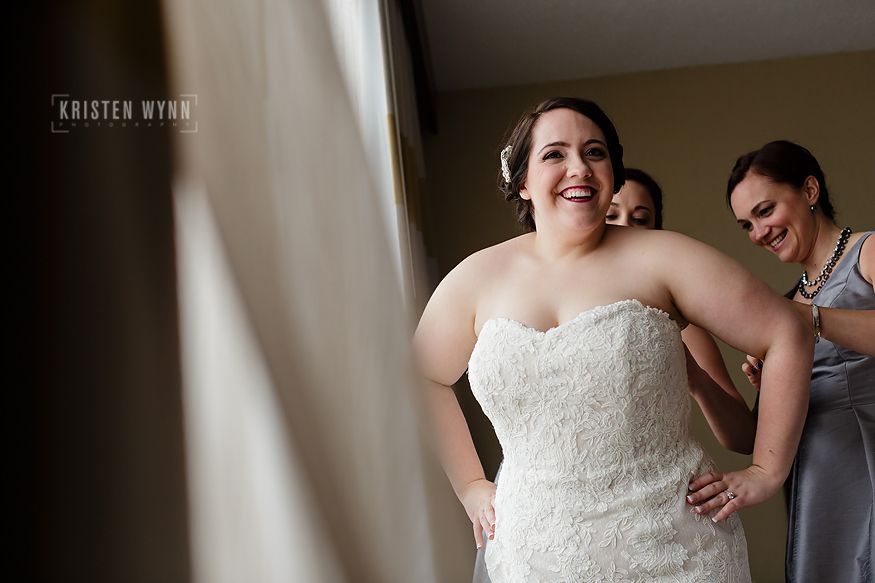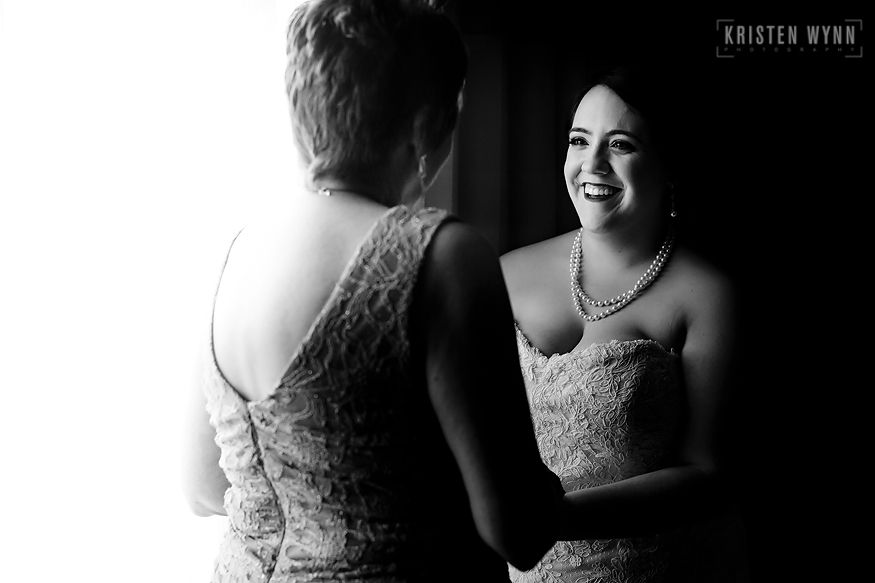 The Sheraton has some beautiful lighting for the getting ready!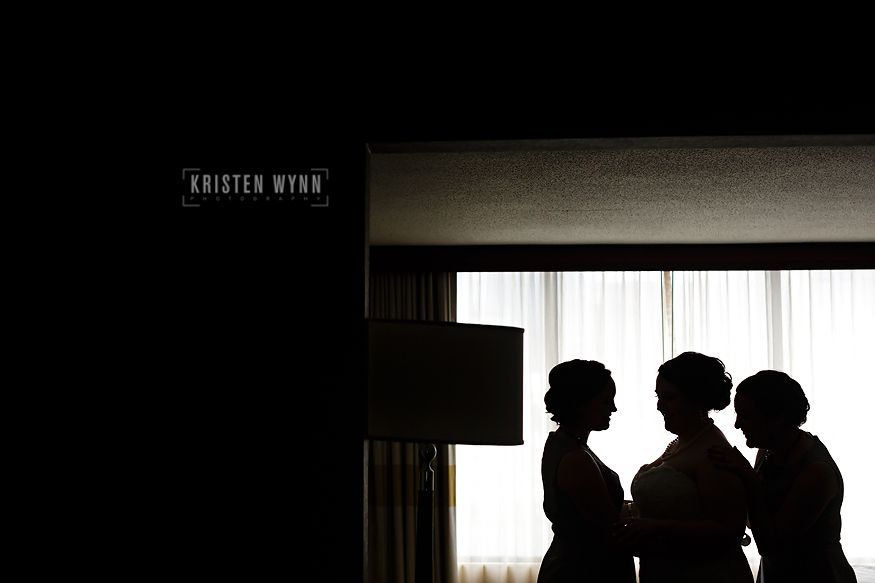 Wedding Professionals
Accommodations: Sheraton Station Square
Ceremony and Reception Venue: Grand Concourse, Station Square
Hair Styling: Elisha Evans Styling
Photography: Kristen Wynn Photography
Cinematography: Just Hitched Weddings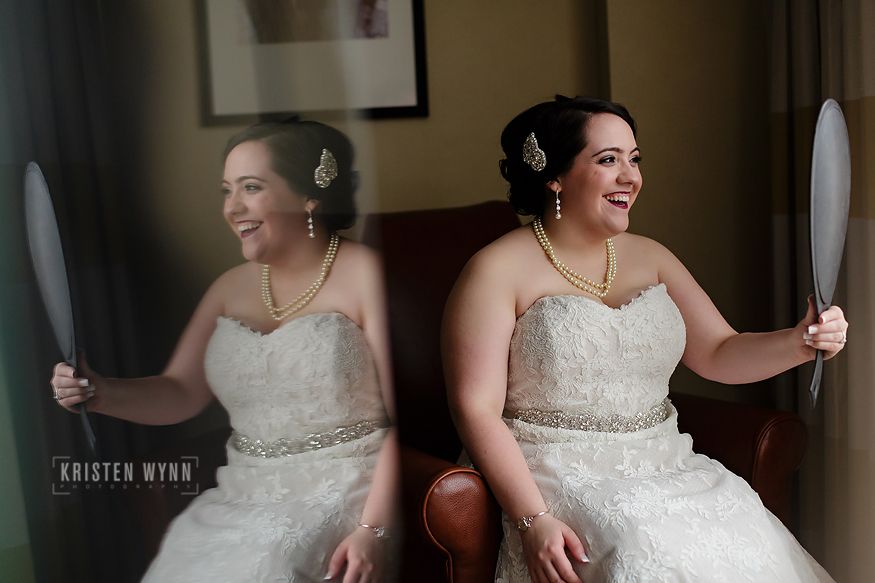 The rain actually recalled their proposal – Anthony had proposed at Top of the Rock in New York City in the rain!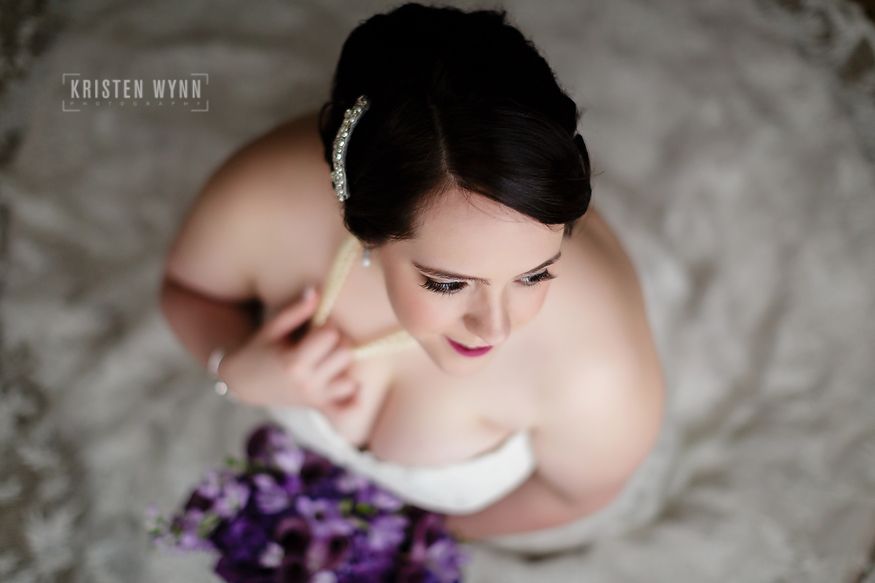 The two exchanged cards and gifts that day.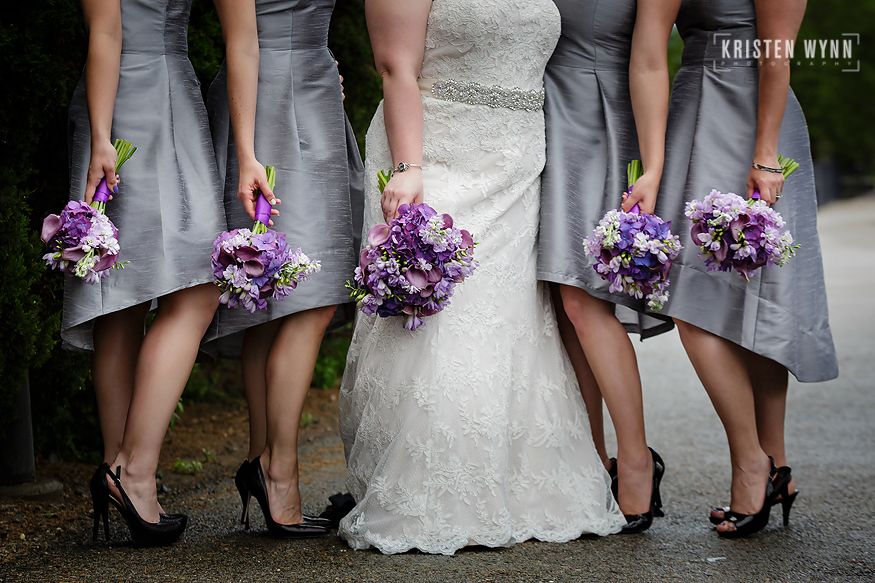 These two shared a first look, which was perfect since their ceremony and reception were all in one and it allowed them to join their guests right away!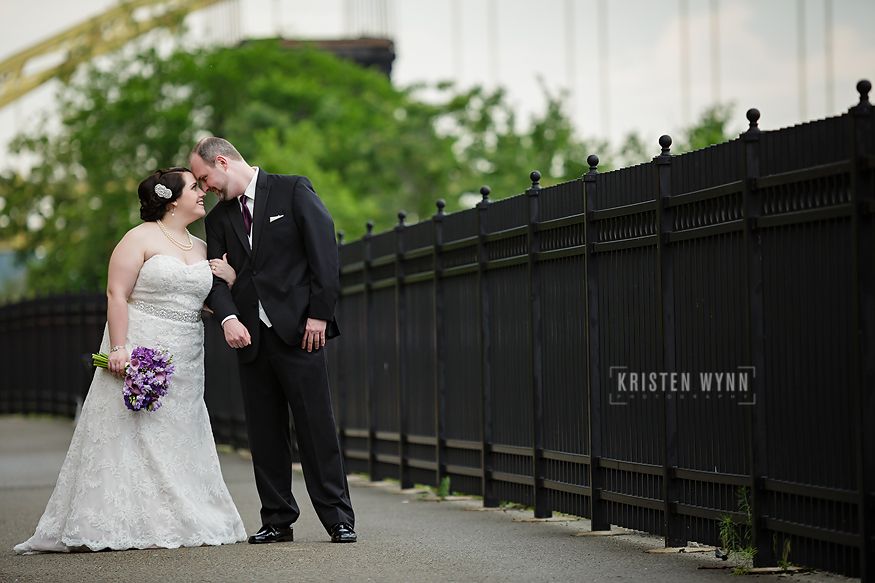 It was also the day of the Kenny Chesney concert and some concertgoers jumped in our bridal party photos!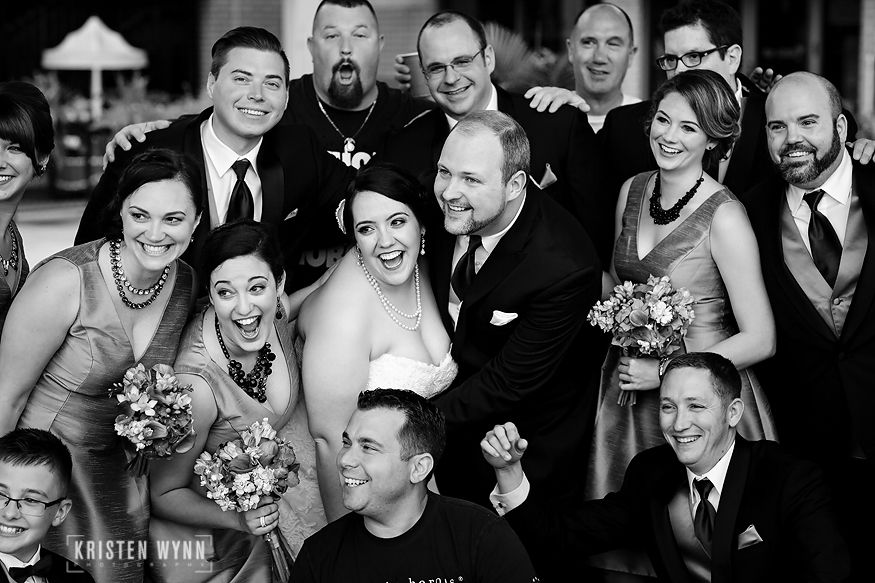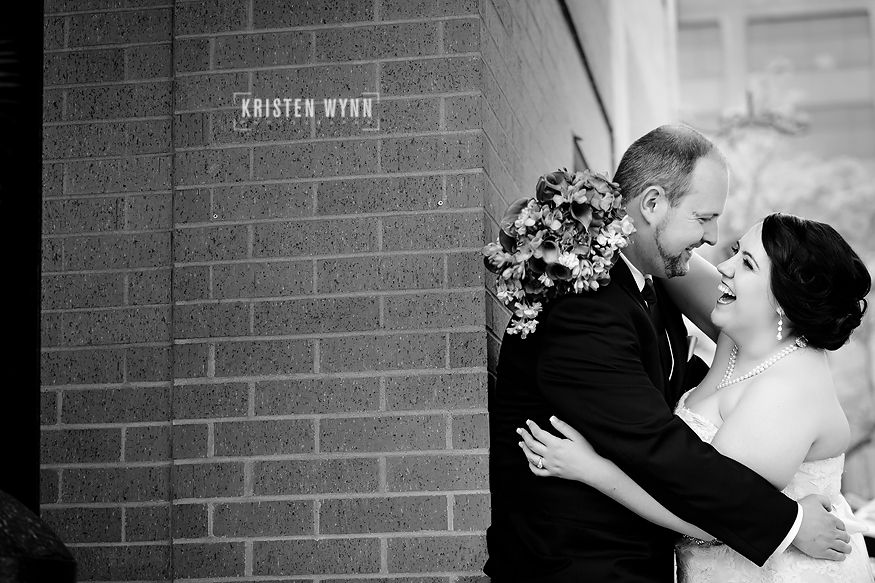 During the ceremony, Melissa entered down the staircase with her dad. Later, during the reception, the new couple entered down the same staircase to kick off the big party!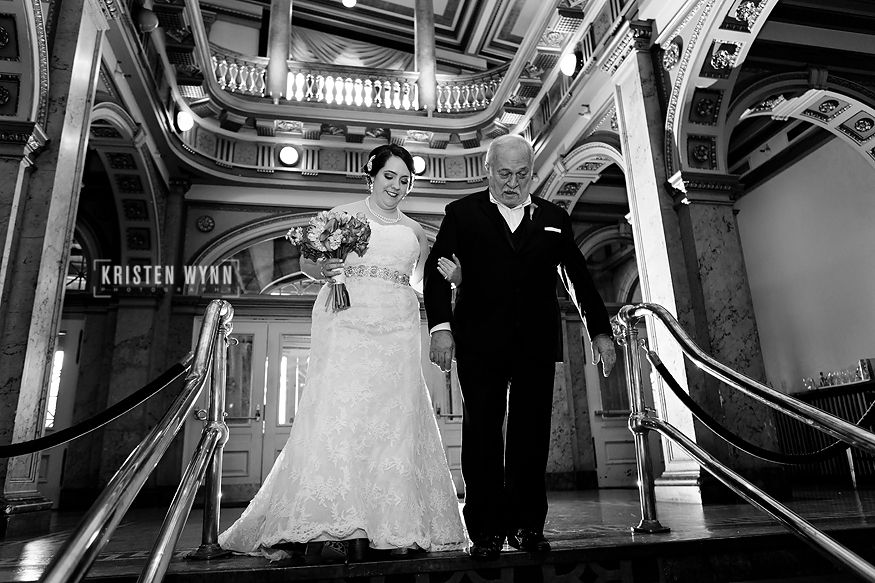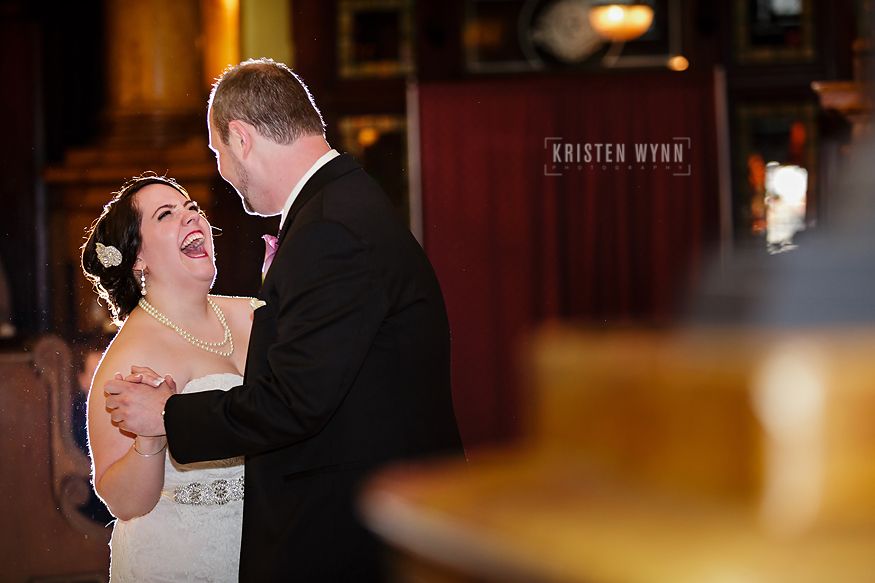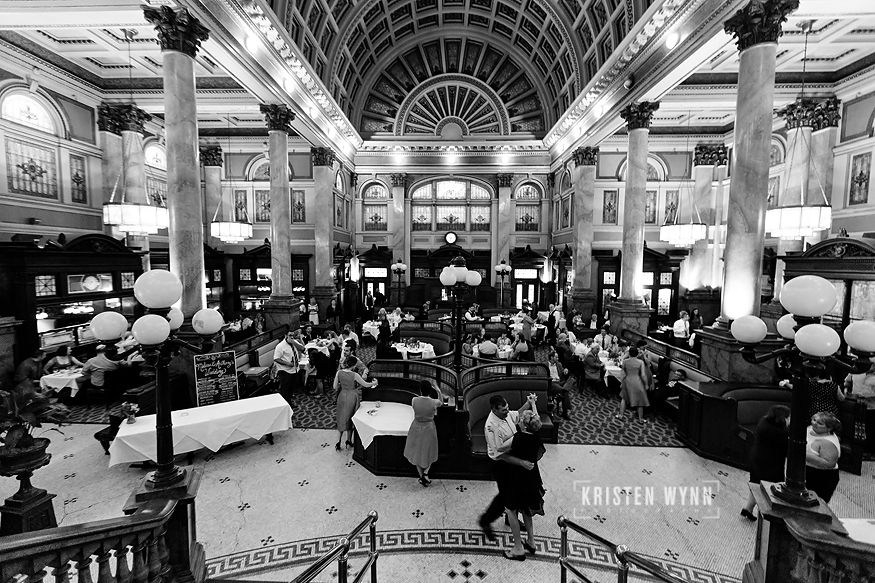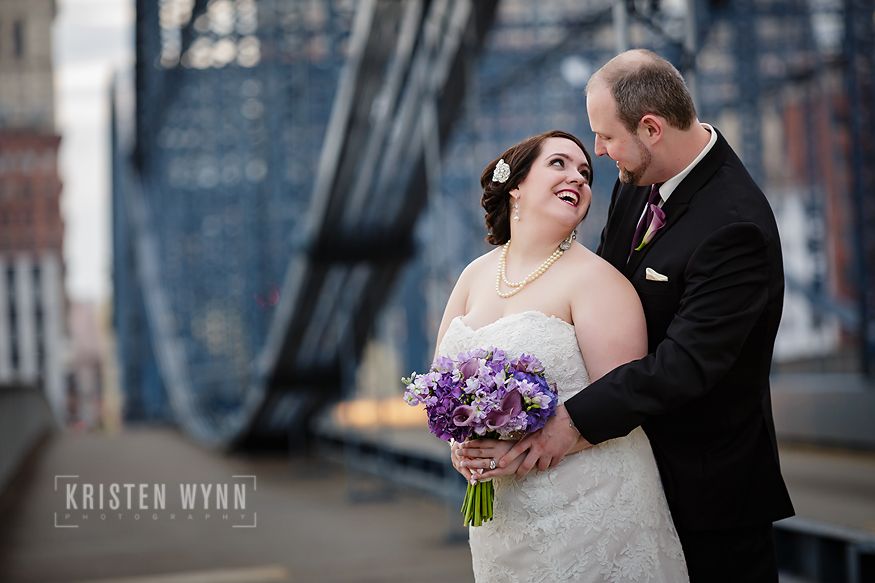 Congratulations, you two! I wish you a lifetime of happiness and love!