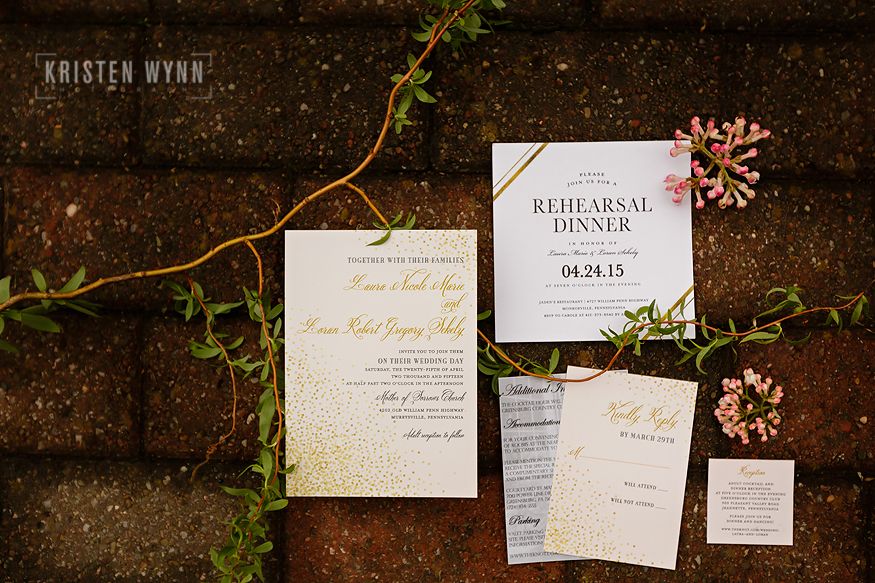 Laura and Loran were engaged on the field at Heinz Field during a Pitt game! Together they make their new home in South Carolina. Last month, they were married in Murrysville – we had beautiful blooming trees and so much fun!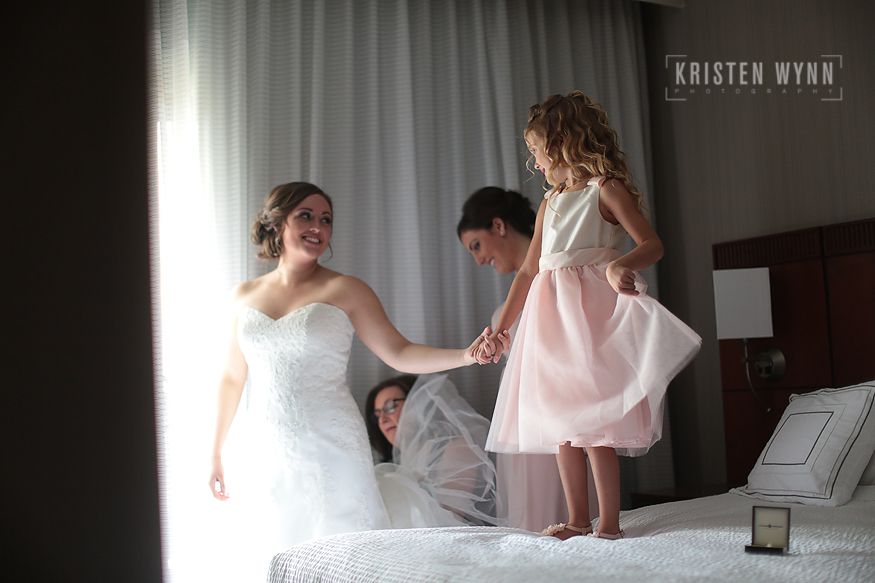 Wedding Professionals:
Accommodations/Prep: Courtyard Marriott Greensburg
Ceremony Venue: Mother of Sorrows in Murrysville
Reception Venue: Greensburg Country Club
Photography: Kristen Wynn Photography
Entertainment: Powerbomb Productions
Portrait Location: Seton Hill University
Laura wears her great-grandmother's ring as her engagement ring – it was so great to meet Laura's family throughout the day and work with them.
The prep started at the Courtyard Marriott, which had some beautiful window lighting for the getting ready. Laura requested that Loran open his gift for the camera – it was a WWE belt. This is probably the most excited I have ever seen a groom to receive a wedding gift!
Loran carried that belt around proudly all day. I love it when couple's incorporate fun personal touches in their day which make the photos more unique!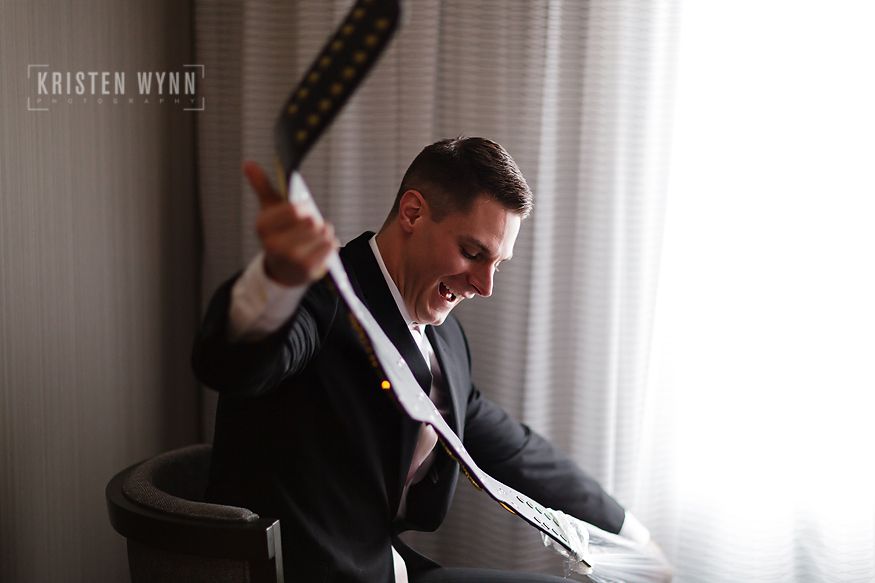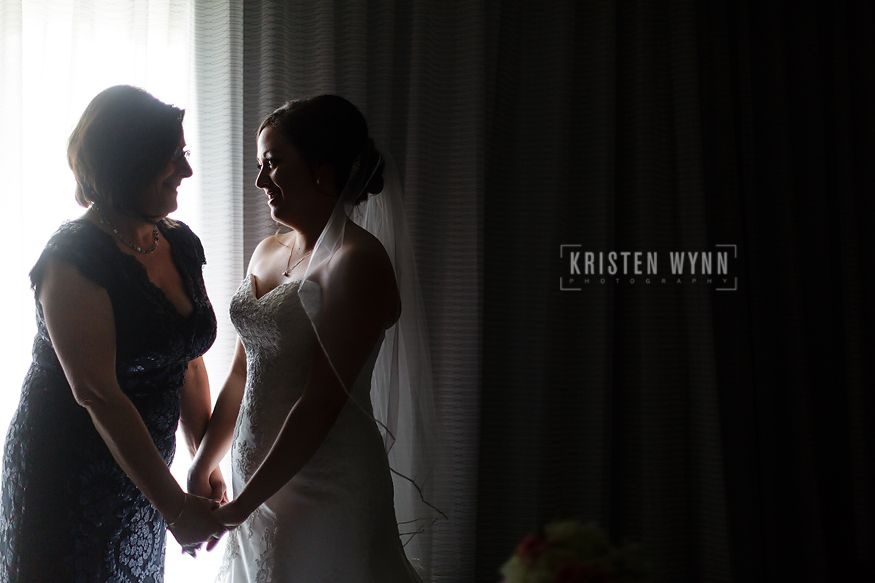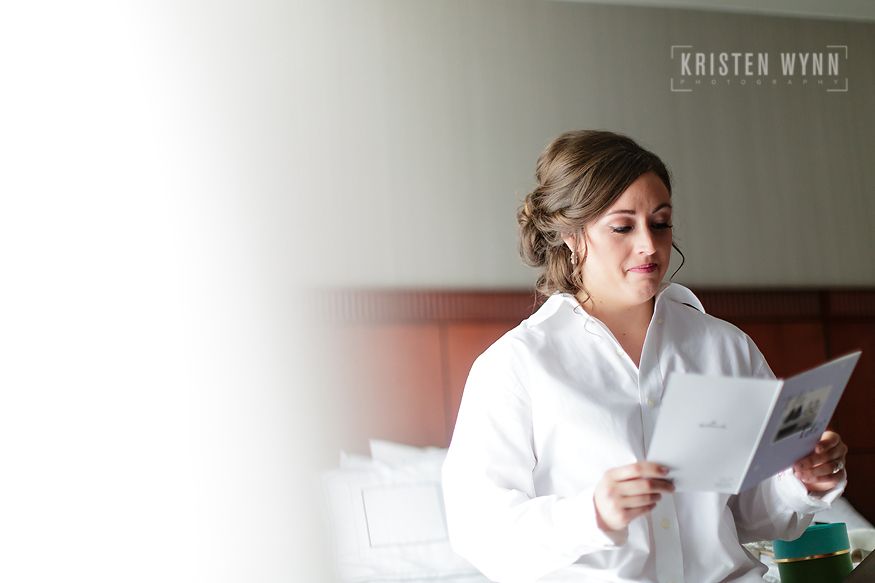 Following the ceremony, we headed to Seton Hill for a quick portrait stop before heading to the reception. These two met in high school and have been together on and off for eleven years – so it was definitely time to celebrate them making it official with a crazy dance floor at the reception!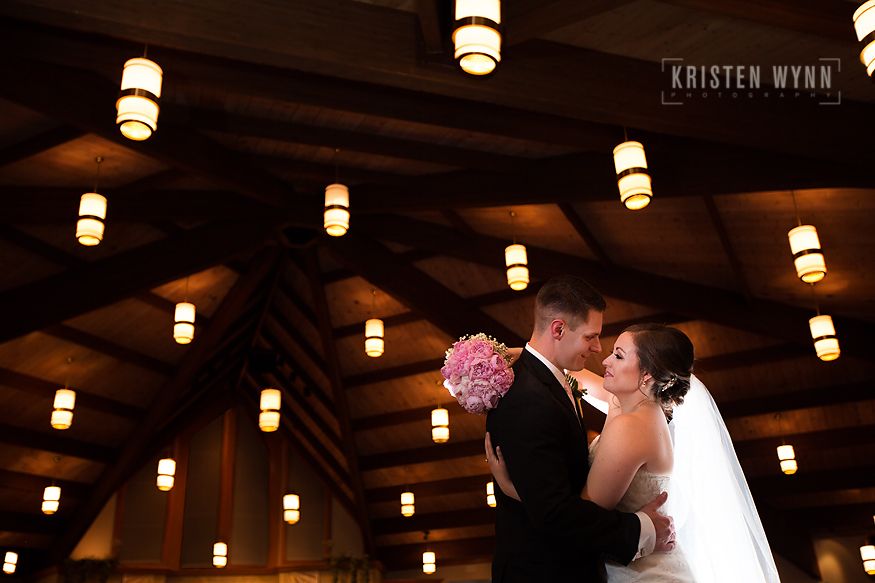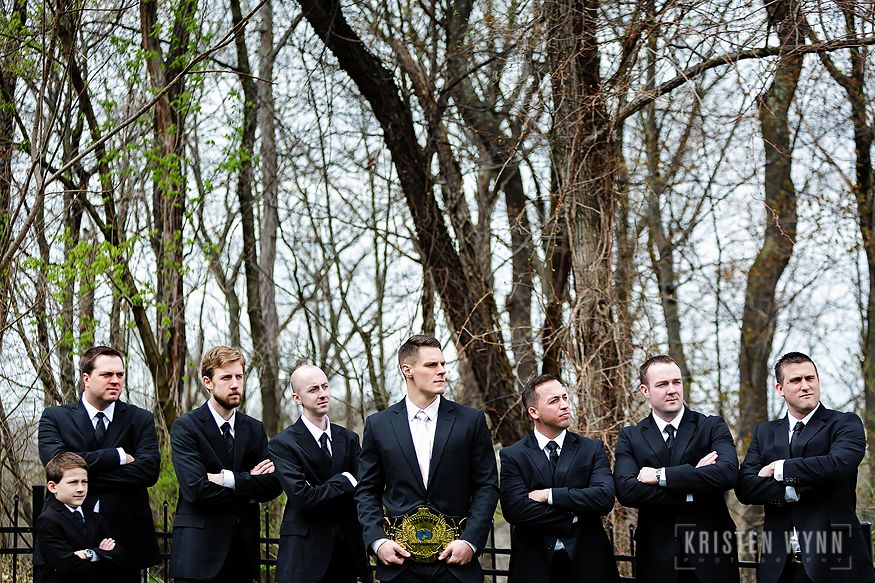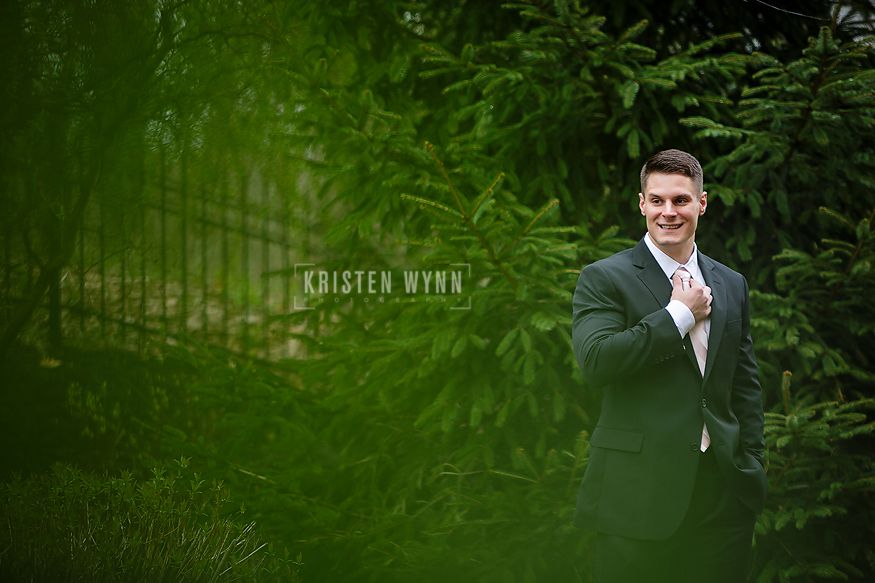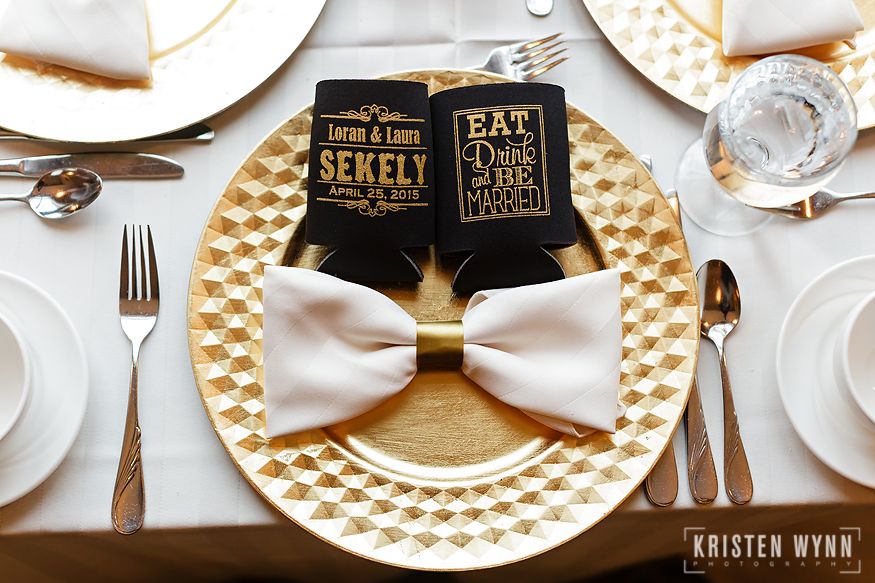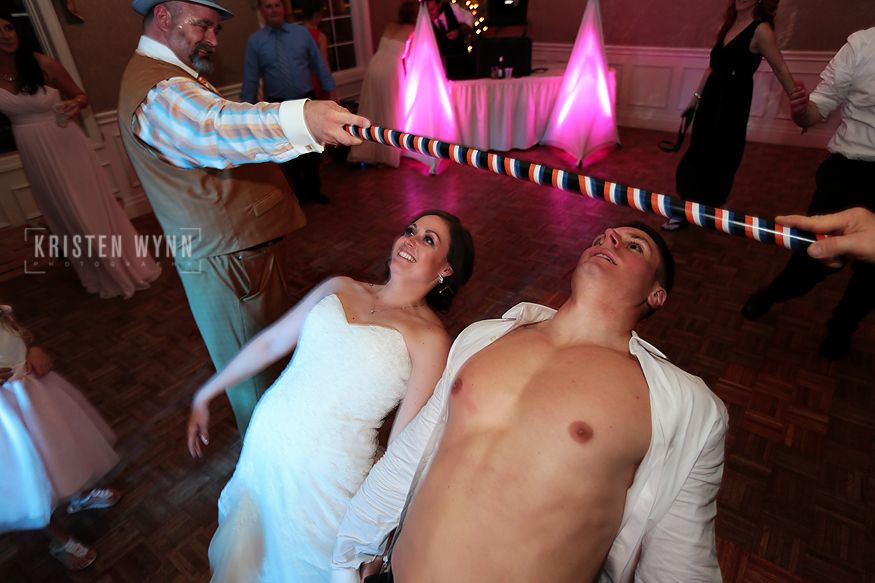 Thanks so much for having me as your wedding photographer! I wish you a lifetime of happiness and love together always!