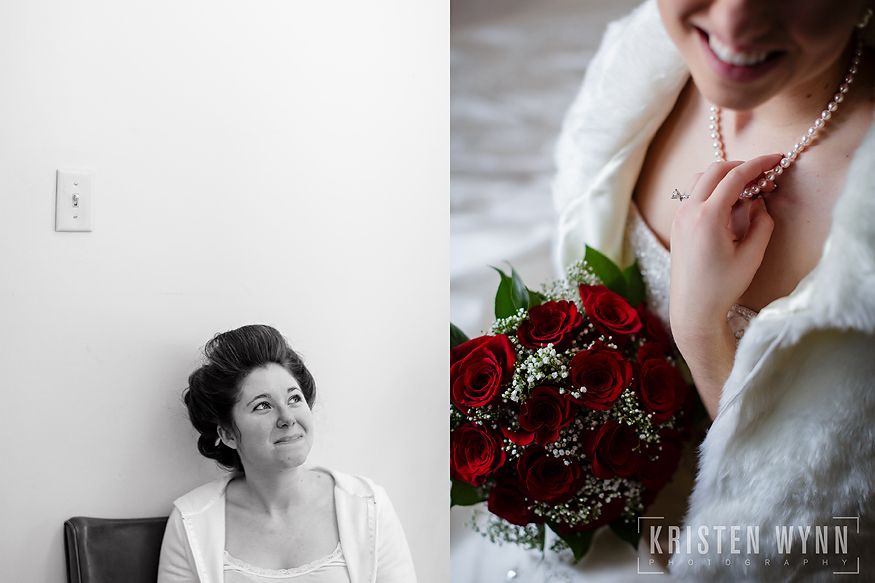 Karin and Tony chose a wonderful date for their wedding, February 28th, 2015. This wedding date is also my wedding anniversary. It was great to see another young couple in love and starting off their marriage on a snowy Pittsburgh day.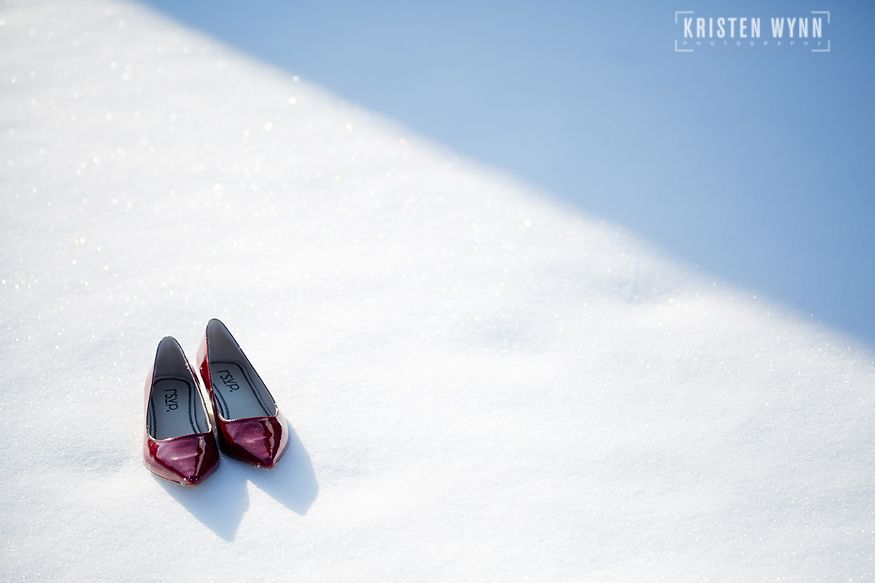 The lighting was beautiful in late February and the snow was nice and clean. I met Karin in class several years ago at Robert Morris. Karin met Tony at work – they've been together for five years.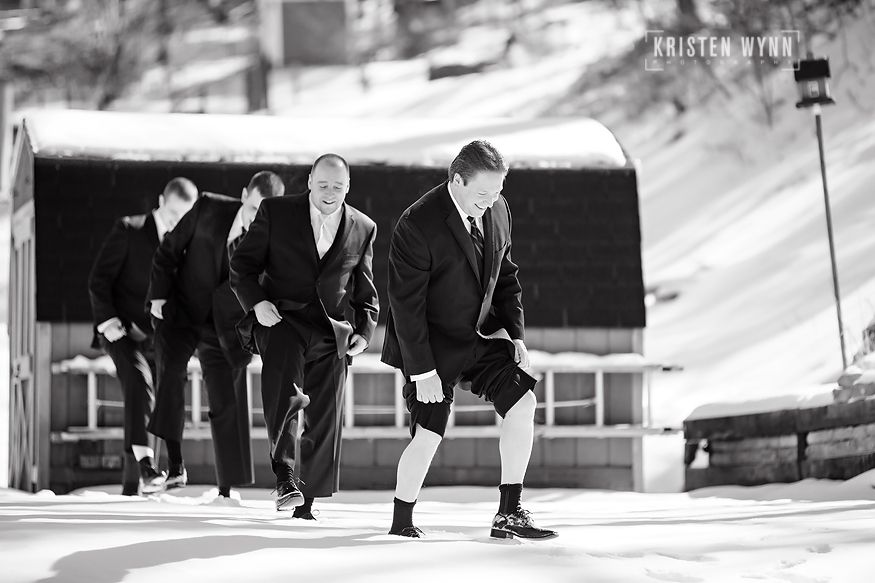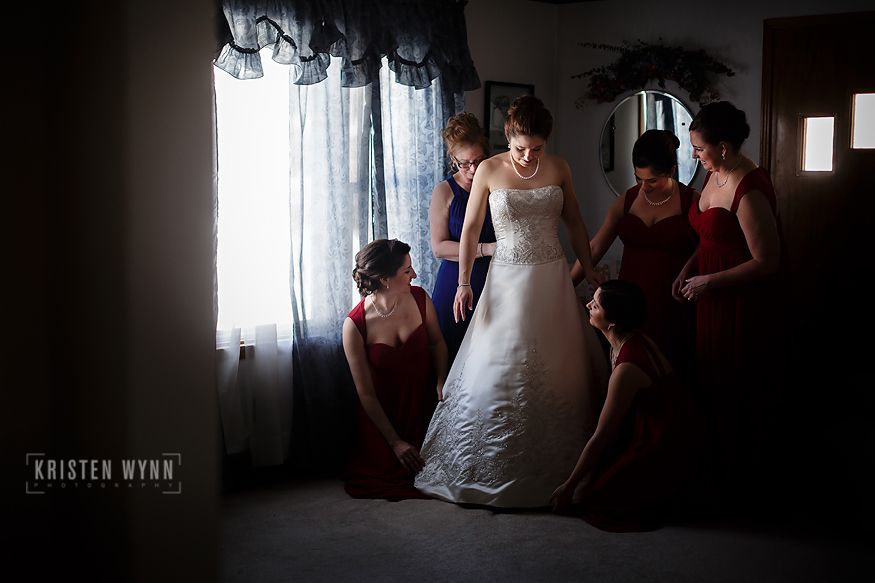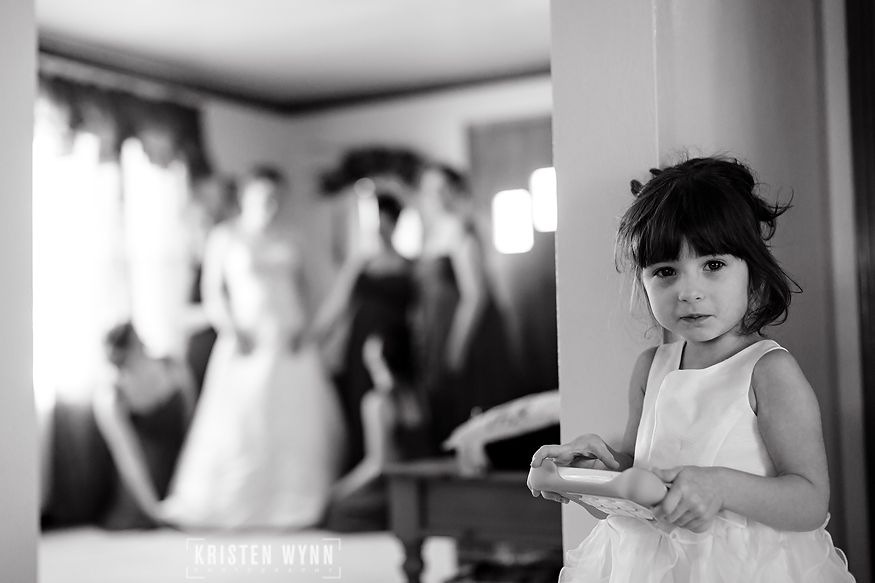 I was so impressed with Karin's organization when we arrived at her and Tony's home early that morning. She had her to-do list out and breakfast made in the crockpot. The house was so calm and soon filled up with bridesmaids on their way to the salon. I loved seeing some of their hobbies on display, including quite a few hunting trophies, which matched their save the date card!
After the ladies went to the salon, we headed to Tony's parents' home, where the men were getting ready. The men came over to the home where the ladies were in the Harmar House RV, which is always a comfortable ride for the bride and groom.
Bridal Gown: Casablanca from One Enchanted Evening in Zelienople, Pennsylvania
Floral: Cheswick Floral, Cheswick, Pennsylvania
Hair Styling: Studio 657 in Cheswick, Pennsylvania
Ceremony Venue: Faith Lutheran Church in Natrona Heights, Pennsylvania
Portrait Location: Harrison Hills Park in Natrona Heights, Pennsylvania
Reception Venue and Transportation: Futules Harmar House in Cheswick, Pennsylvania
Photography: Kristen Wynn Photography of Pittsburgh, Pennsylvania
Second Professional Photographer: Charlene Potts of Custom Portraits by Charlene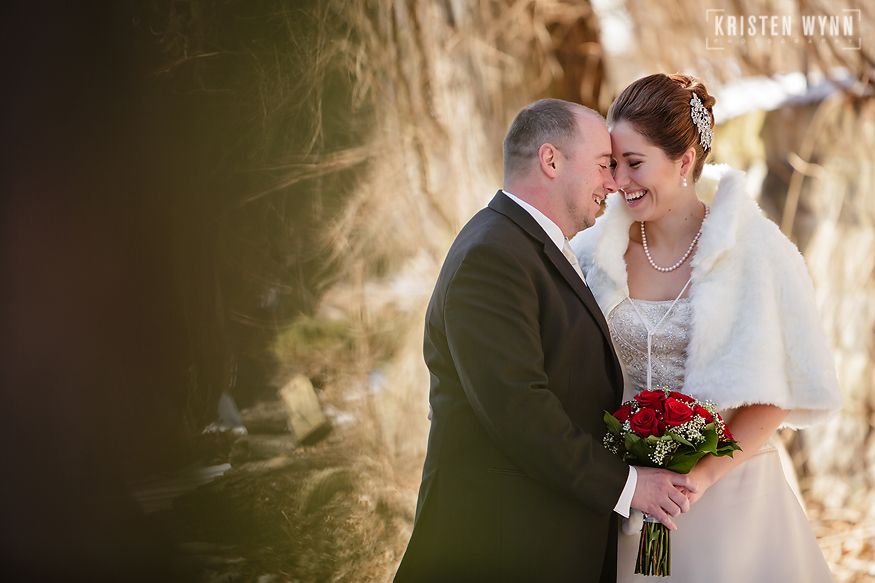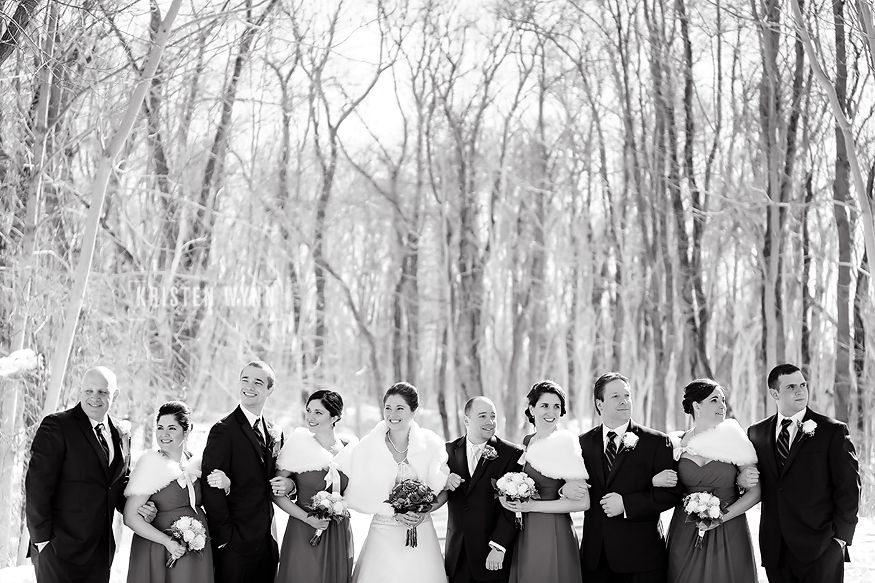 Following a private first look on a cobblestone alley near their home, the bride, groom, and bridal party headed off to a local park before the ceremony.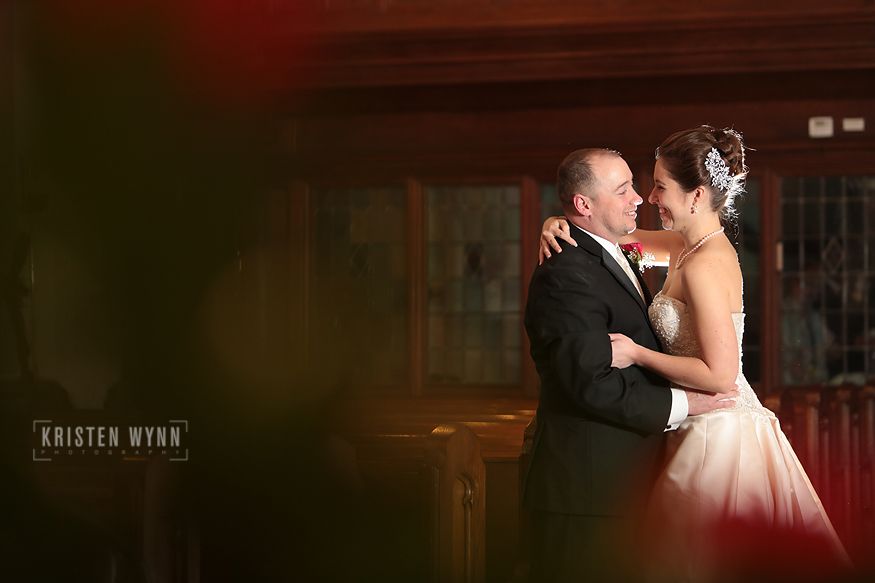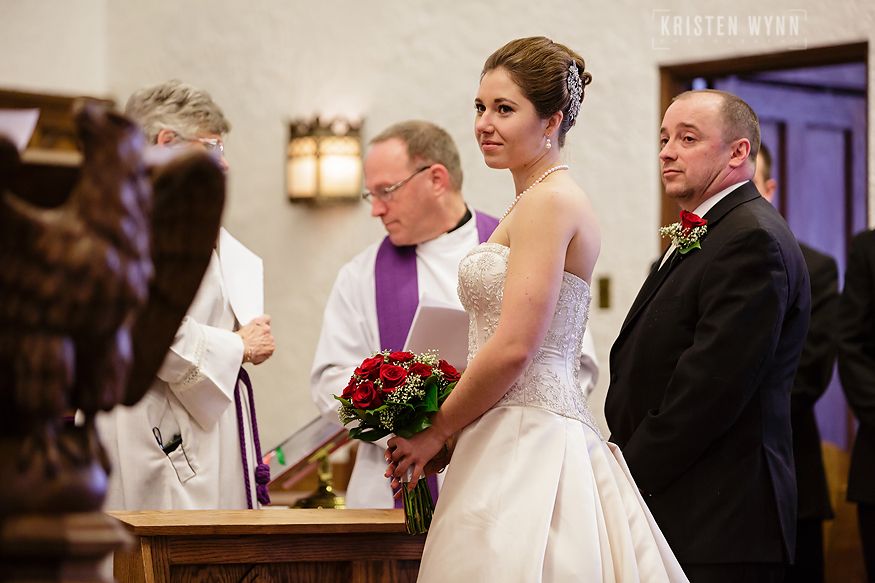 After the ceremony, there was time for a few more photos on the rooftop before heading over to the reception. Karin made so many of the cookies for the cookie table – it was an incredible amount of work!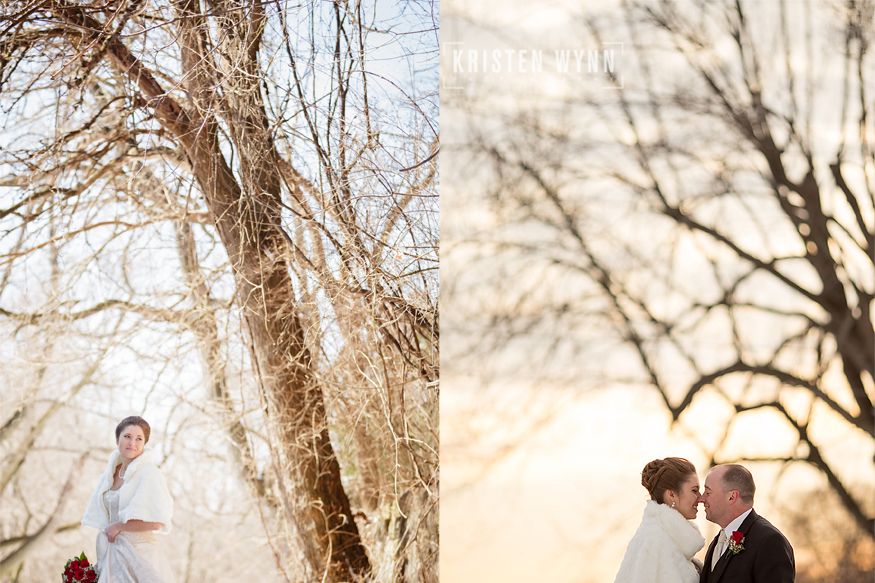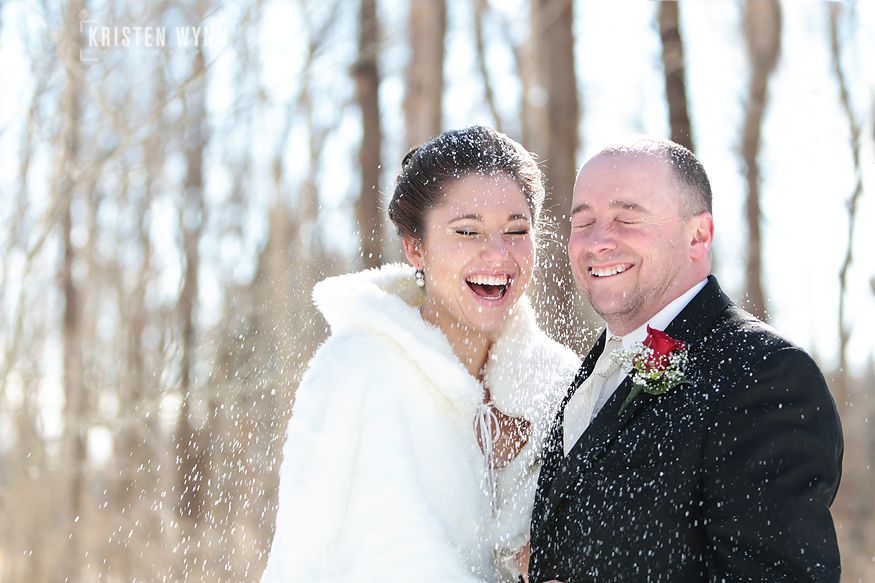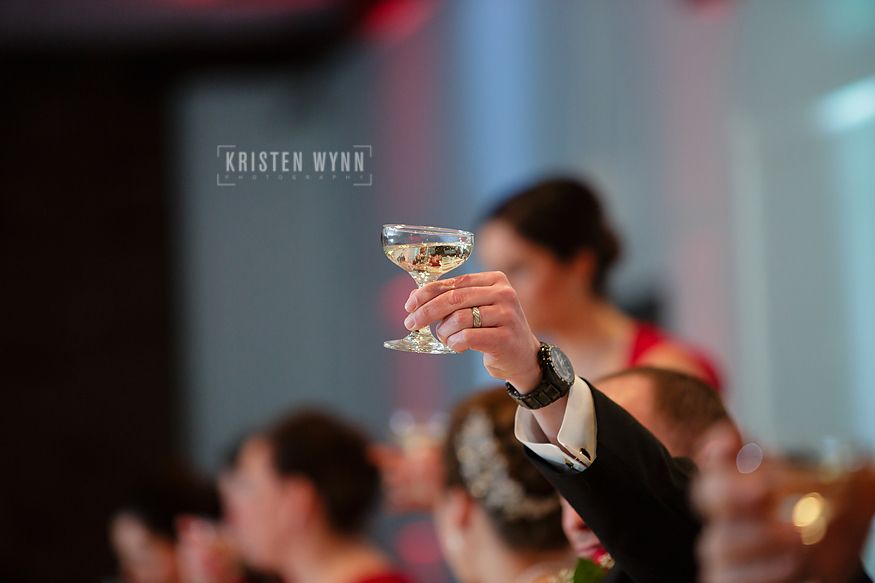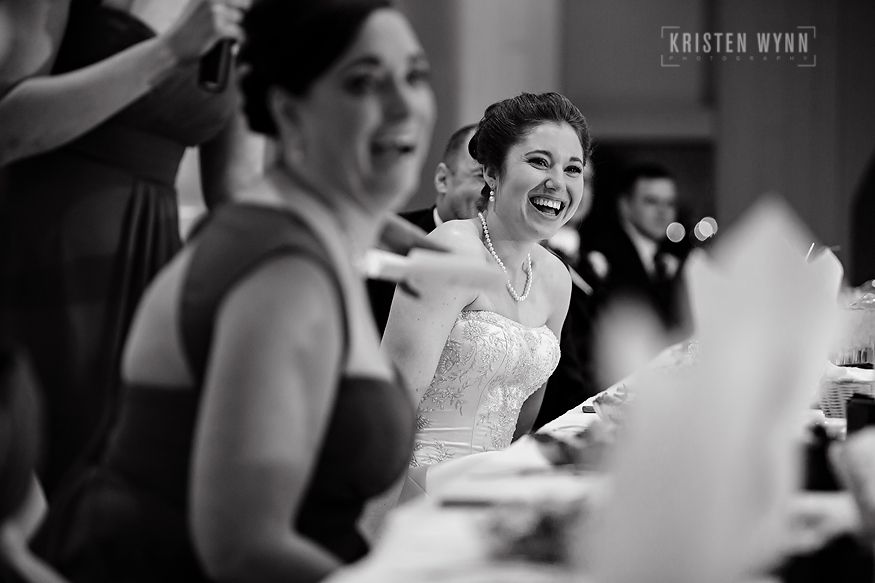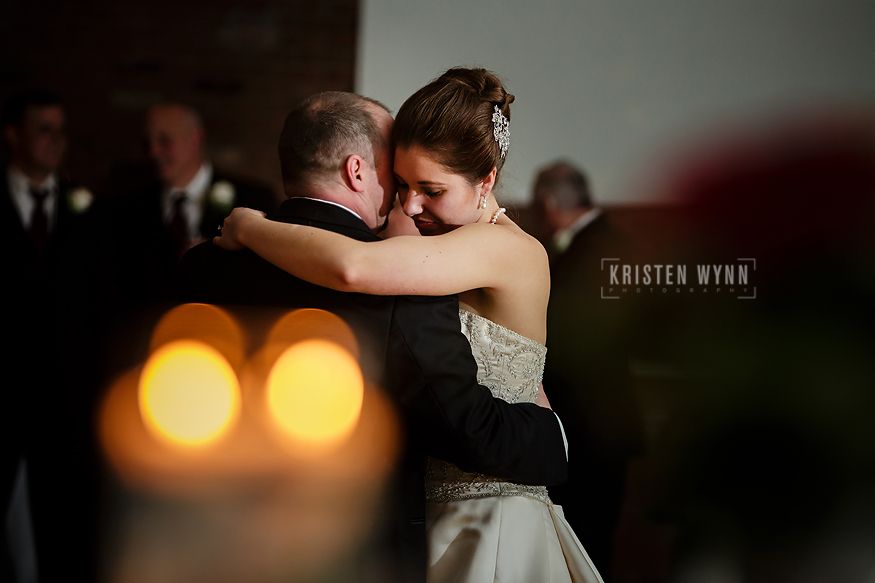 The reception was the perfect size for Karin and Tony to spend time with all their guests. Thank you so much to the groomsmen who helped us with the end of night snow shot!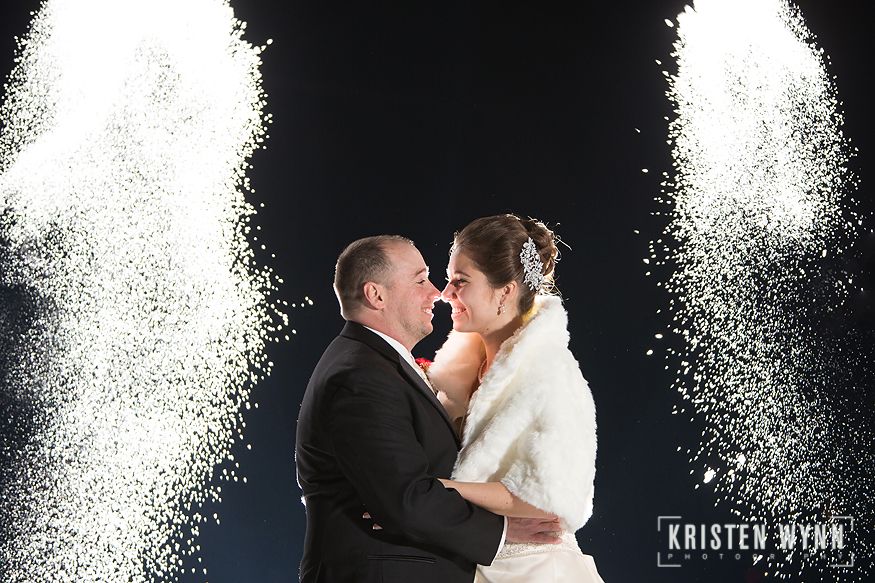 Congratulations, you two! I hope Hawaii was amazing! I wish you a lifetime of happiness and love together!