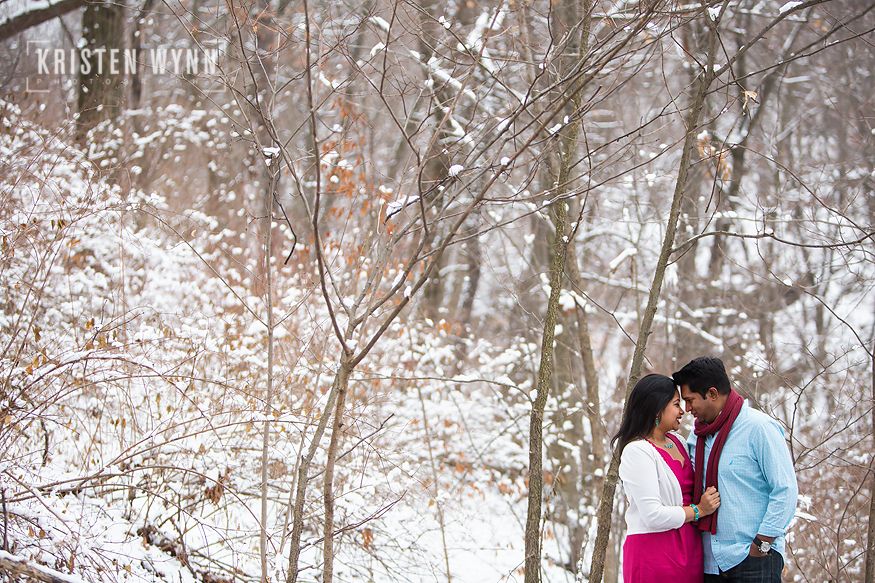 We met up on a cold January day – it was delightful to see Nisha's red coat against the white snow!
Preetham and Nisha are getting married this month in India where the weather is sure to be a lot warmer! But before they left for their wedding, they had some engagement photos taken while Nisha was in town from Baltimore visiting Preetham.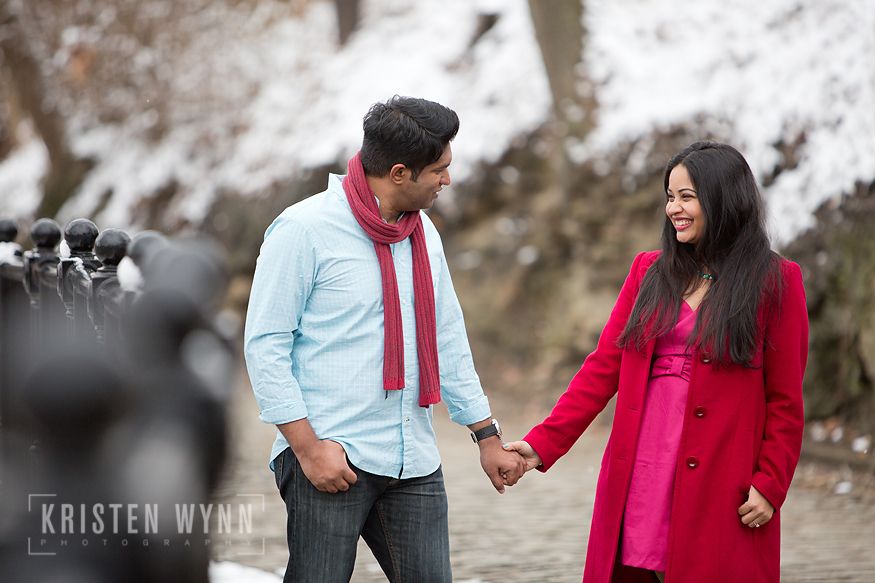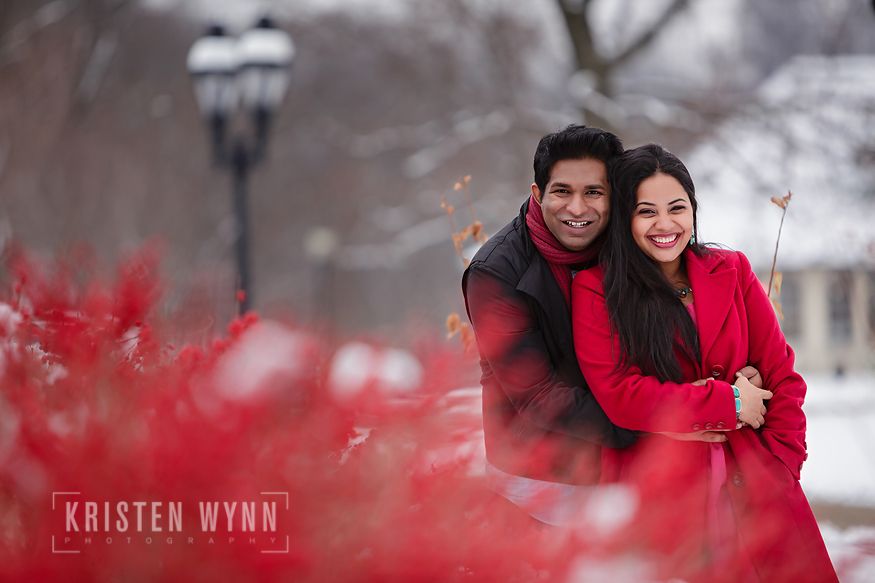 The weather was really cold and windy, but these two braved it and their smiles are so warm.
Congratulations on your engagement, you two! Thanks for making winter look so romantic!