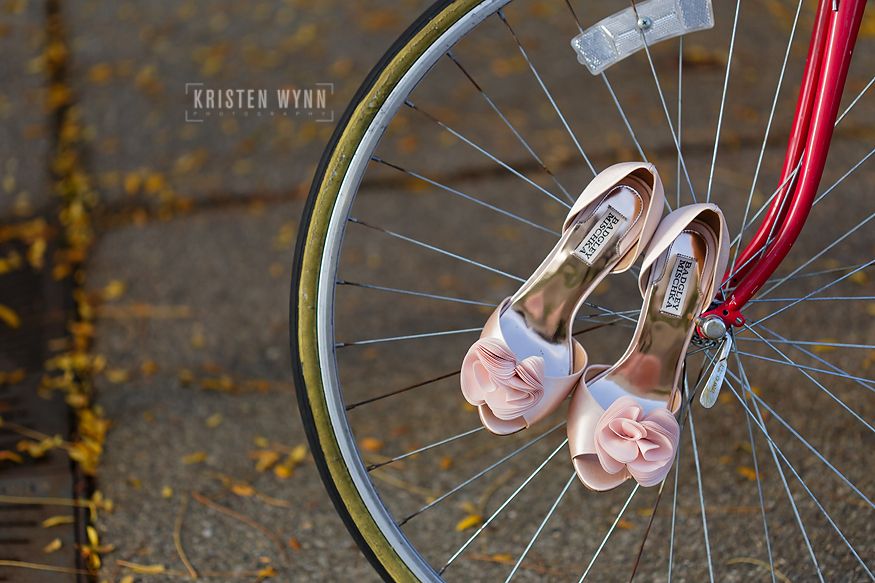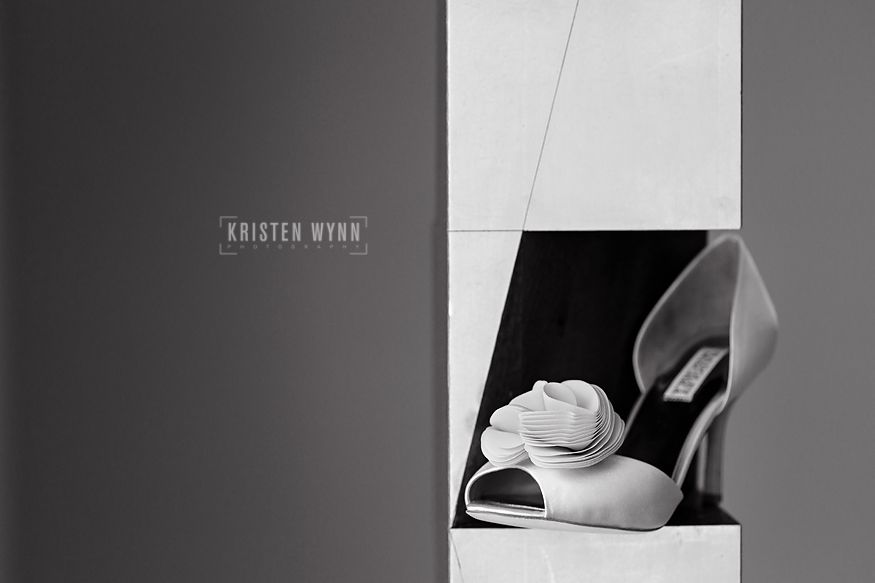 More than ten years ago, Jackie and Scott had a high school gym class together. They noticed each other, but it wasn't until years later, when Jackie was tending bar, that they reconnected.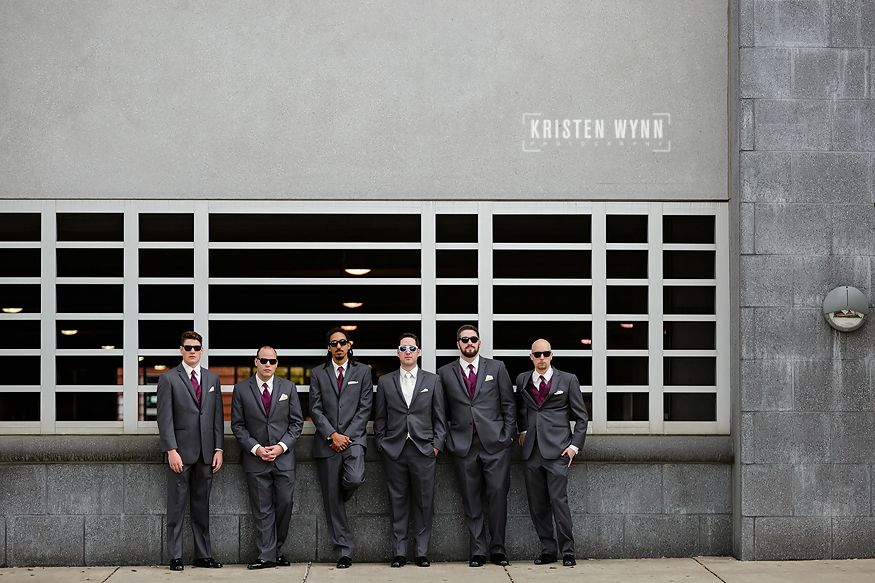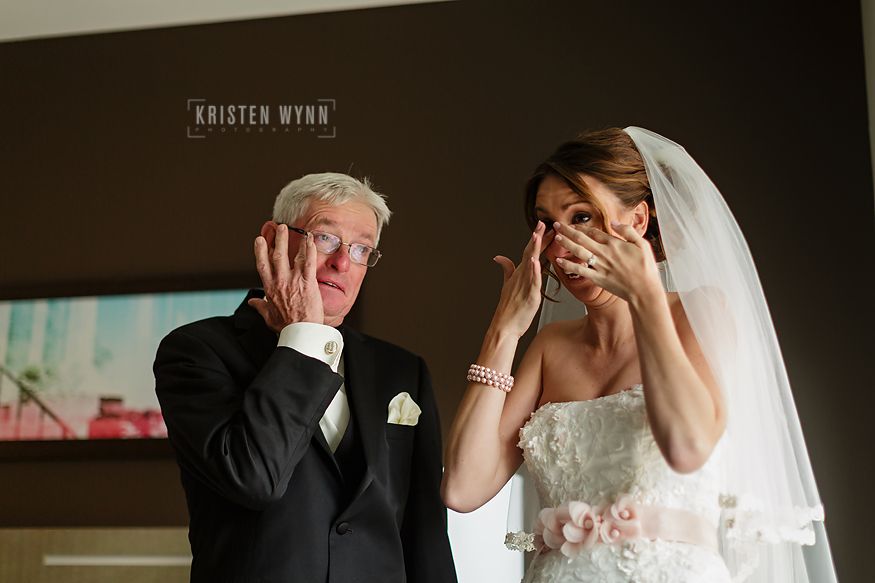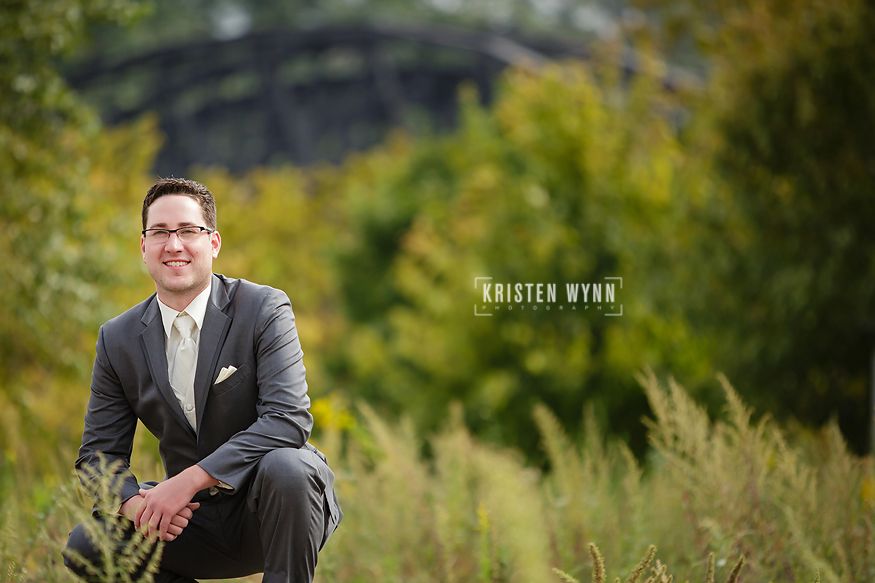 Jackie's an only child and gave her parents beautiful and personal gifts that day. Her bridal party was composed of friends she's had since elementary school, high school, and college. The whole bridal party got ready at the new Hyatt House in the Southside – a wonderful hotel for getting ready images with a great rooftop deck and a nice lobby for naturally-lit indoor photos in bad weather.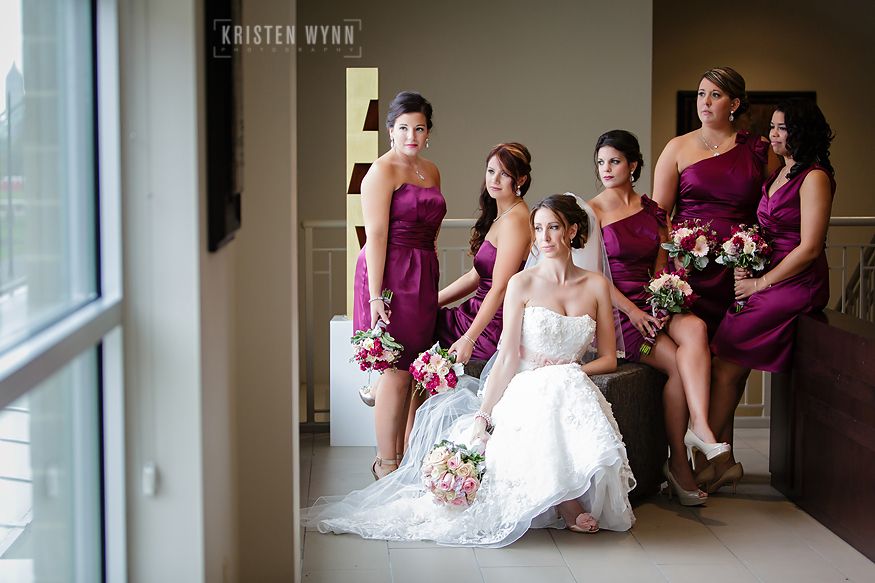 Wedding Professionals:
Accommodations: Hyatt House, Southside
Ceremony Venue: St. Stanislaus in the Strip
Reception Venue: Circuit Center, Southside
Caterer: Fluted Mushroom
Entertainment: PJ the DJ
Transportation: Exceptional Limo
Bridal Attire: David's Bridal
Groom's Attire: Men's Wearhouse
Photography: Kristen Wynn Photography
This was the first day that really felt like fall in Pittsburgh – we even had a little hail while taking the ladies' portraits, but luckily the weather cleared up and we were able to go to so many beautiful photo spots around town following their service at St. Stanislaus in the Strip – we went to the Convention Center walkway, Mount Washington, and the Hot Metal Bridge before heading to the Circuit Center.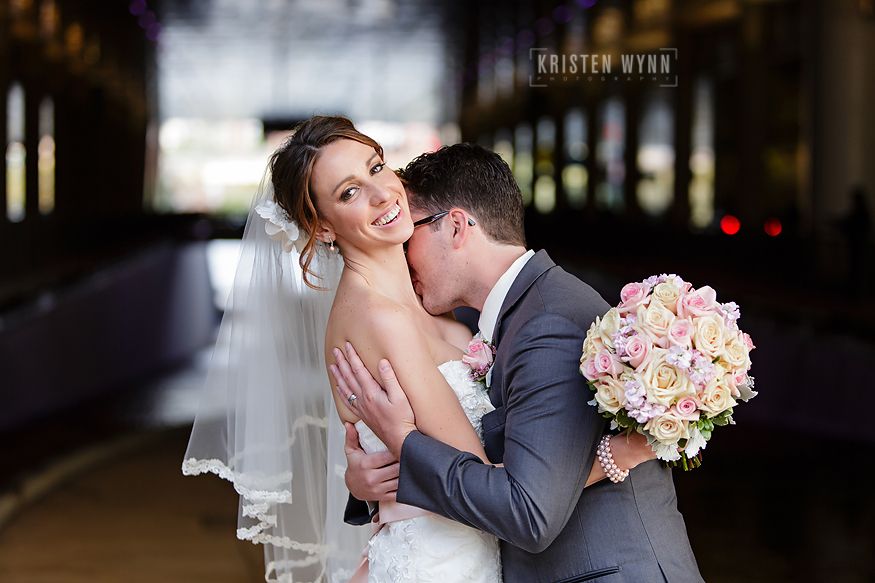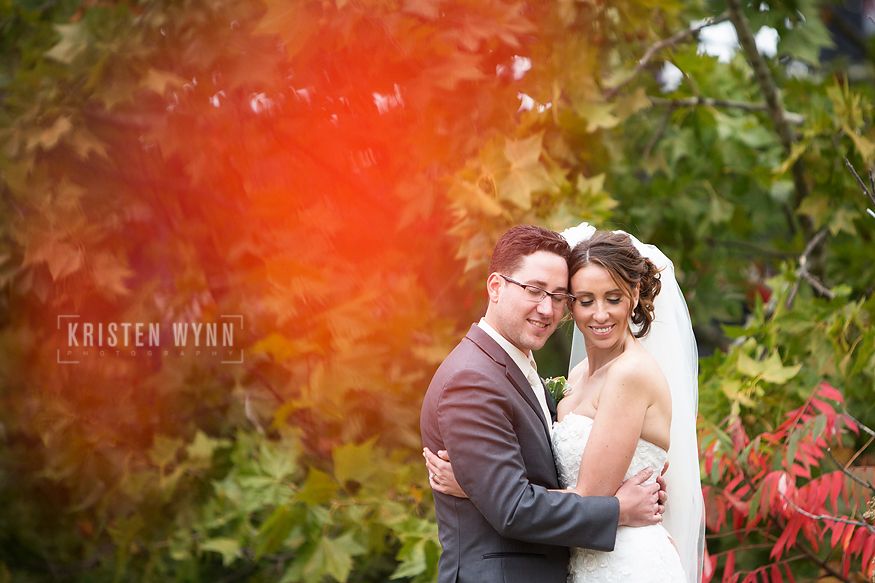 It was a little chilly, so sure, let's have the ladies wear the guys' jackets – that's always a fun shot.
The Circuit Center is always beautiful – I love that Jackie and Scott had drapery behind their head table, which we used later for a little evening silhouette shot.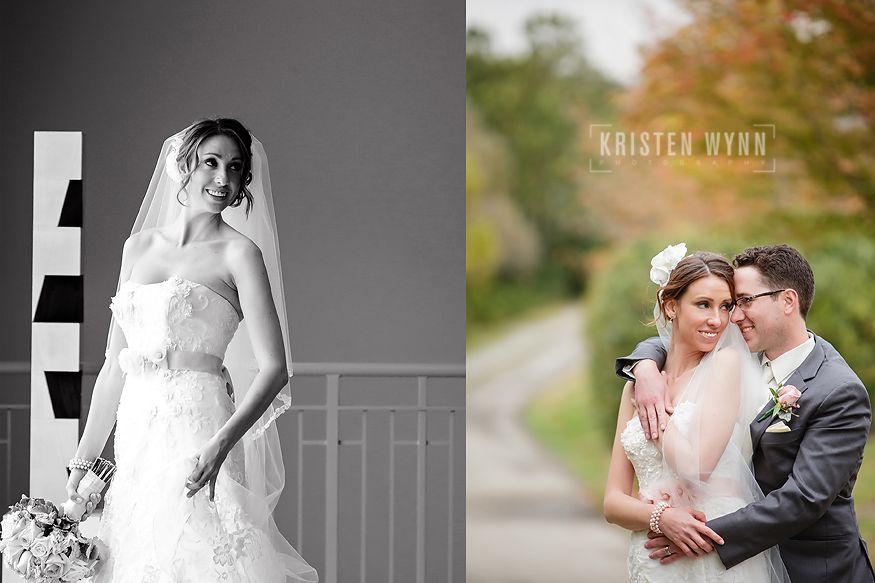 I loved that we had ample time for photography – it is so great to have a chance to be creative when we have some cushion in the schedule. And these two were so easy to work with – their love for each other really shines through!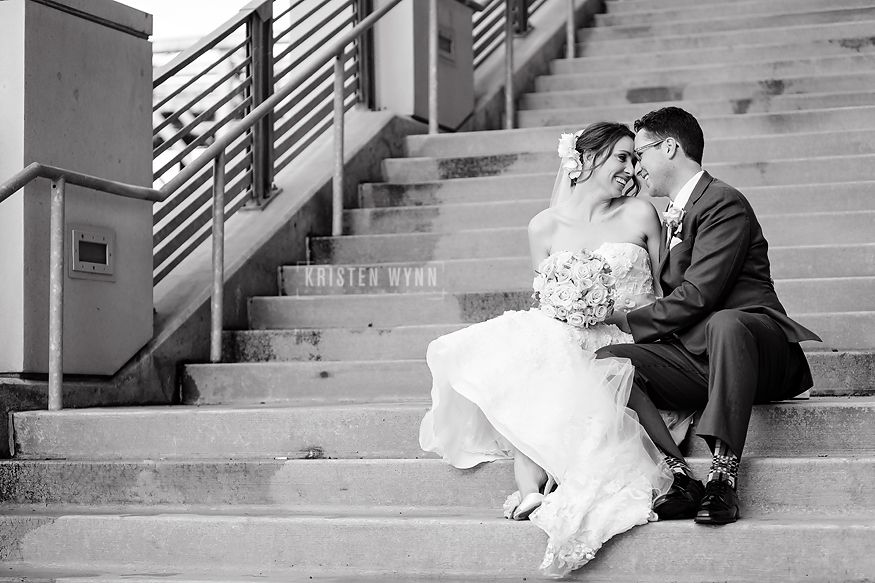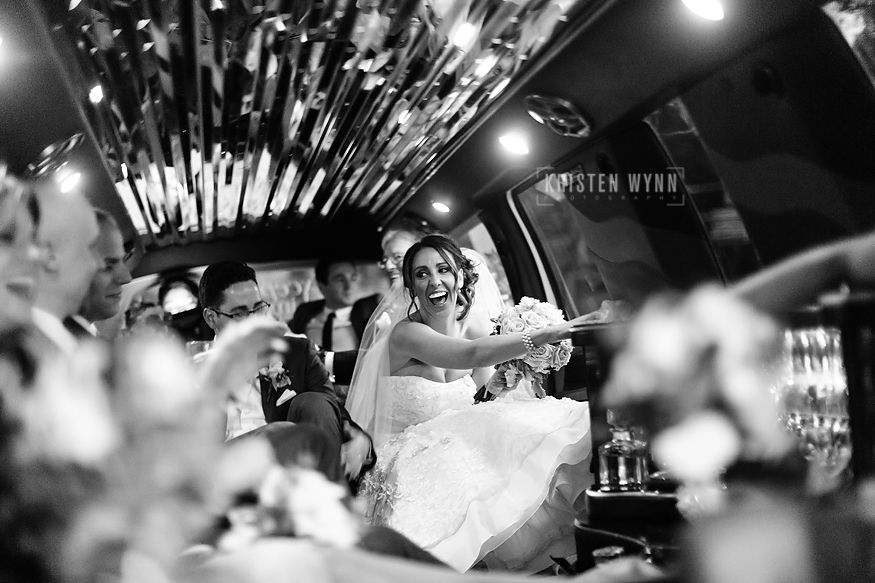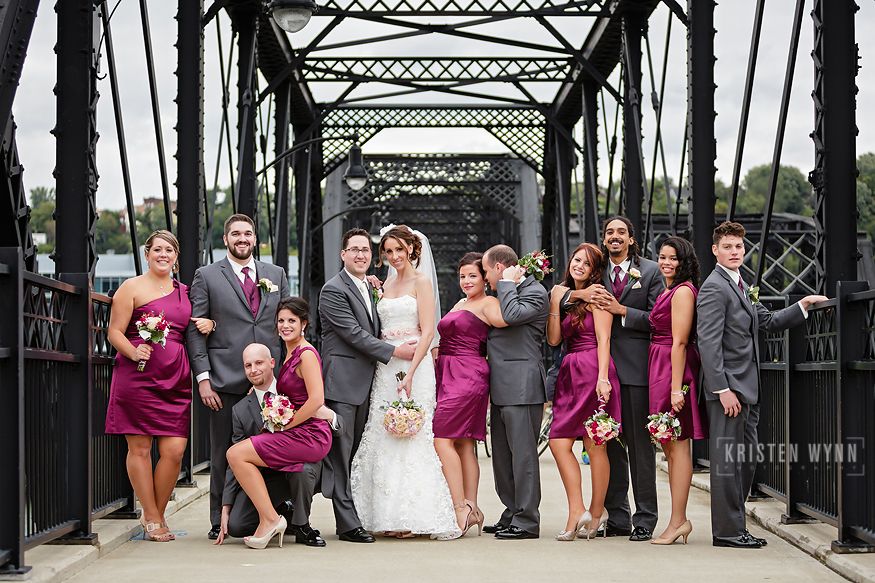 And of course, at the reception, the dance floor was totally packed all night long!
Jackie and Scott, I wish you a lifetime of happiness and love! It was an honor to photograph your day!