On a sunny September Sunday, I met up with Kate and Jeff for their engagement session at Washington and Jefferson. Kate and Jeff are one of our KWP couples getting married next year (thanks so much to their friend and fellow photographer, Alison Mish, for recommending me to them).
The weather was beautiful for their session! We did portraits in front of Old Main to start, then we headed down to the track. Kate and Jeff both did track in college – and they were both really good! It's actually how they met.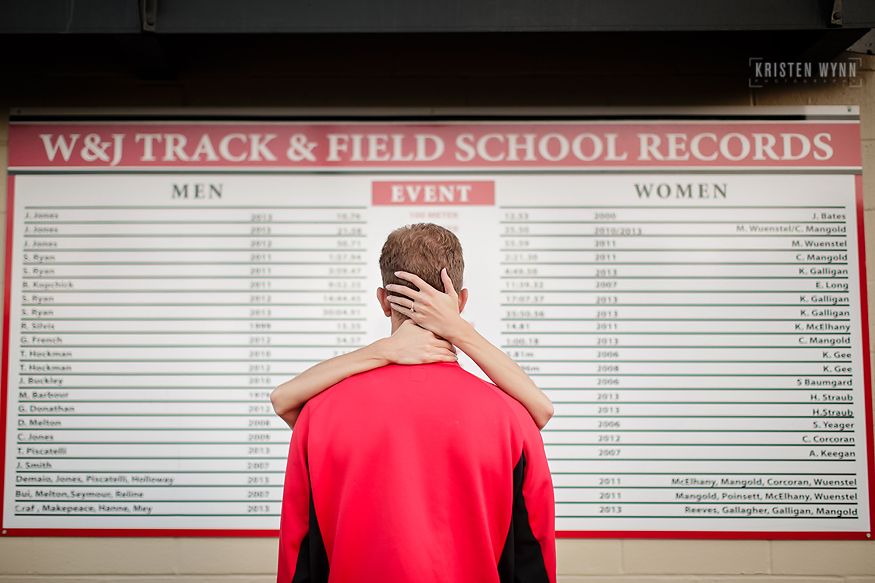 After another outfit change, we headed over to the newer building on campus for a dressier look.
It was so much fun getting to know you too! This year is going to fly by – looking forward to your big day in 2015!