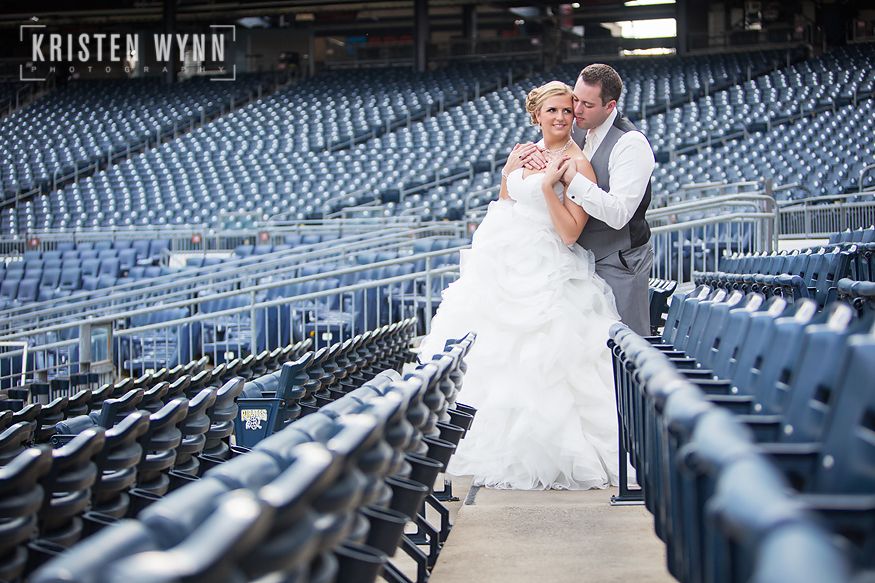 Sara and Mike were married on a sunny August day in Pittsburgh!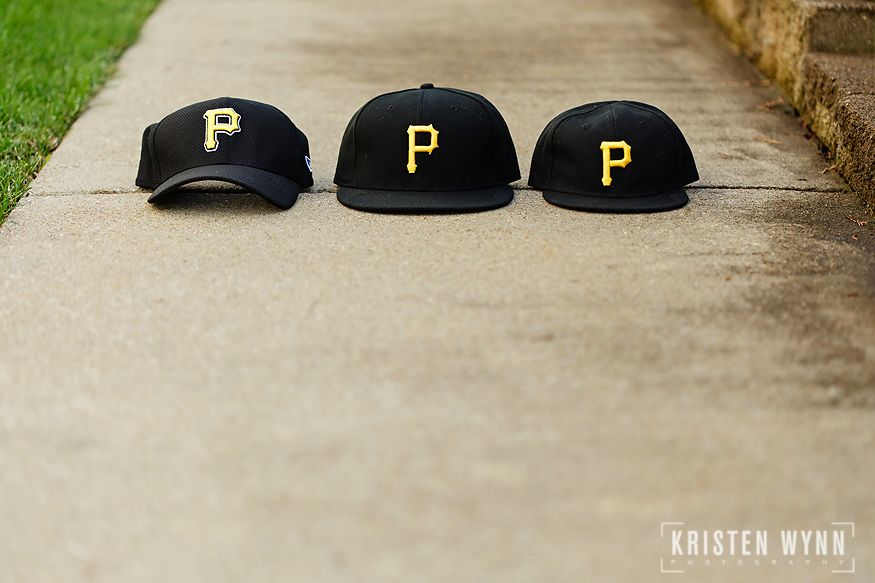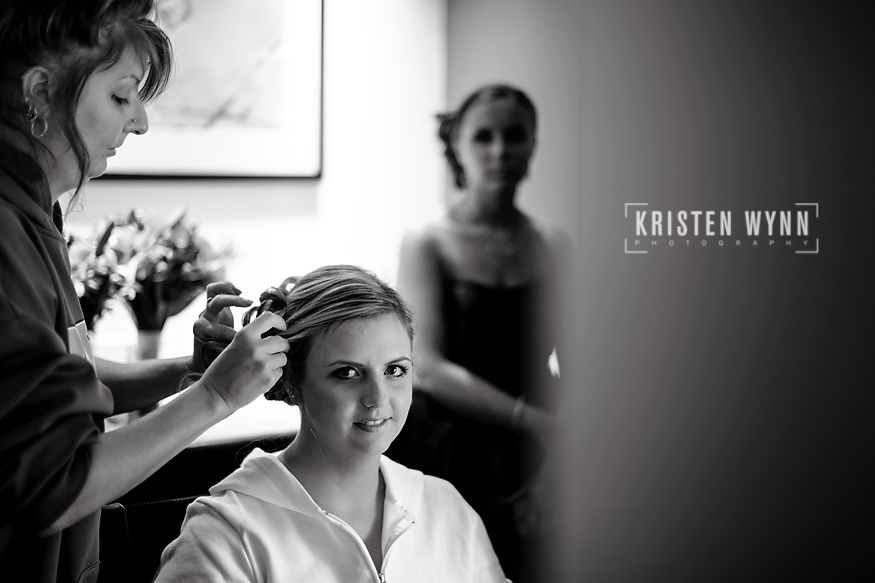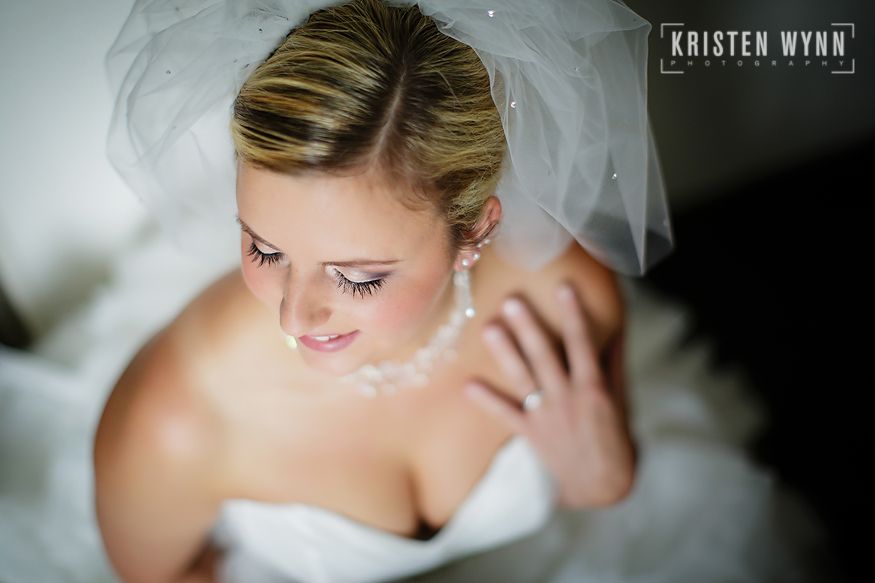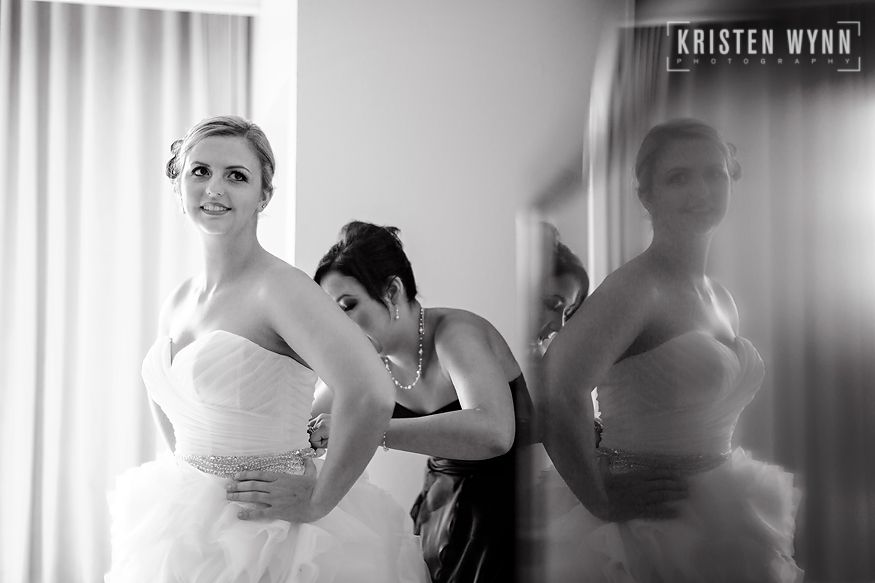 Sara had some special wedding day details that reflected their theme – baseball. She had fitted hats, jerseys, and Jordans as her wedding day shoes. Sara and Mike chose their theme because they both enjoyed doing softball/baseball growing up.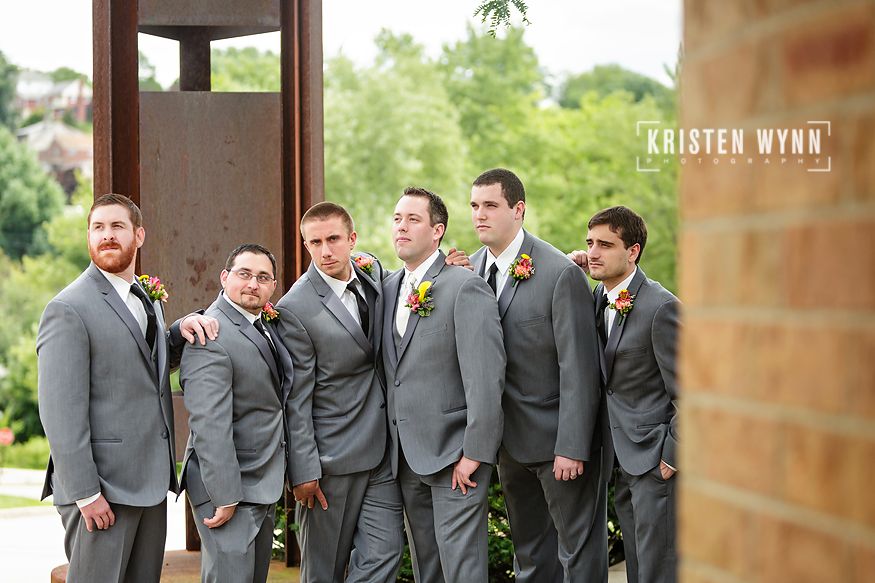 Sara and her maids spent that Friday morning getting ready at the Springhill Suites before heading over to church at St. Maurice in Forest Hills. Sara and Mike's daughter is so cute – we're keeping her off the blog for privacy reasons, so you will have to take my word for it!
Sara enjoys doing photography herself as well, so she had a few ideas for images for the big day.
Sara and Mike know previous KWP couple Anna and Joe – it was so wonderful to see them again at the reception!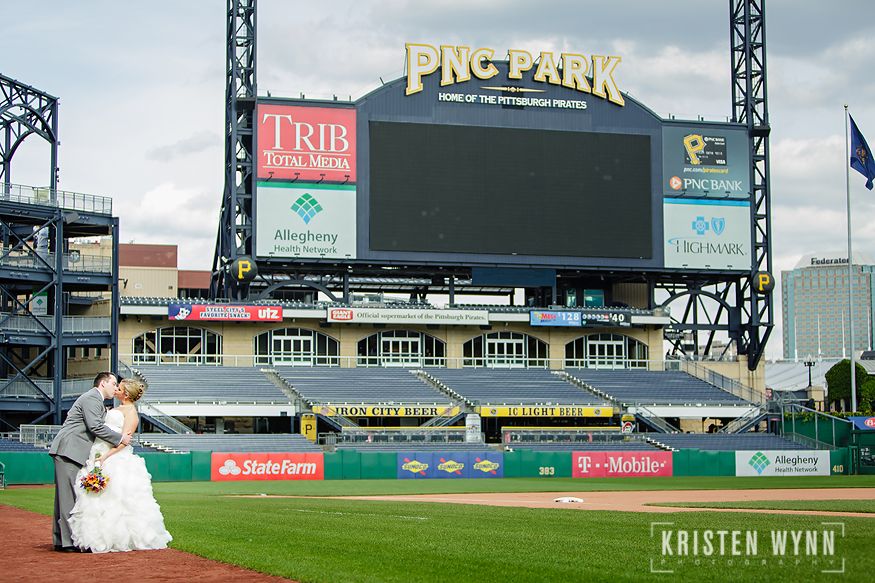 Following the ceremony, we all then headed down to the North Shore and had a few minutes to take some photos on the field and in the stands/dugout. We made sure to follow the rules and not to disturb the grass at PNC Park, staying on the dirt track!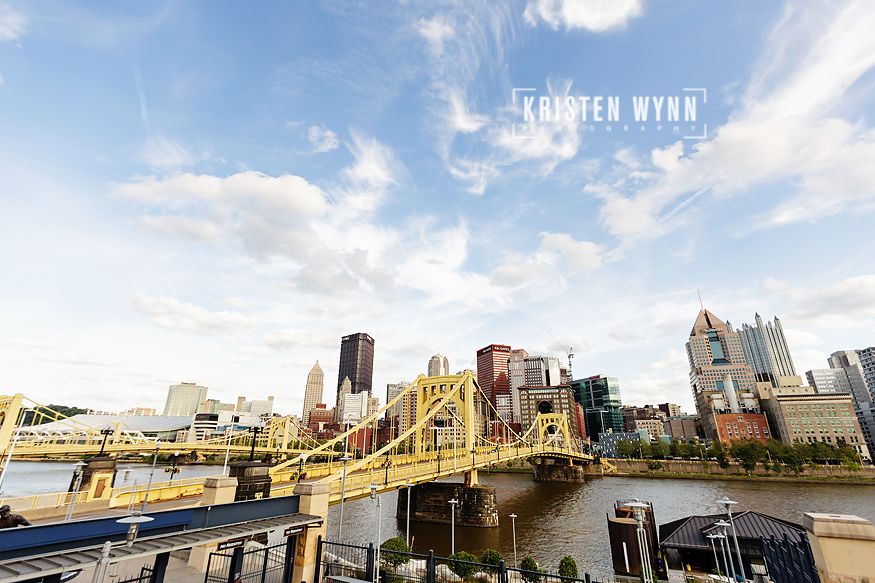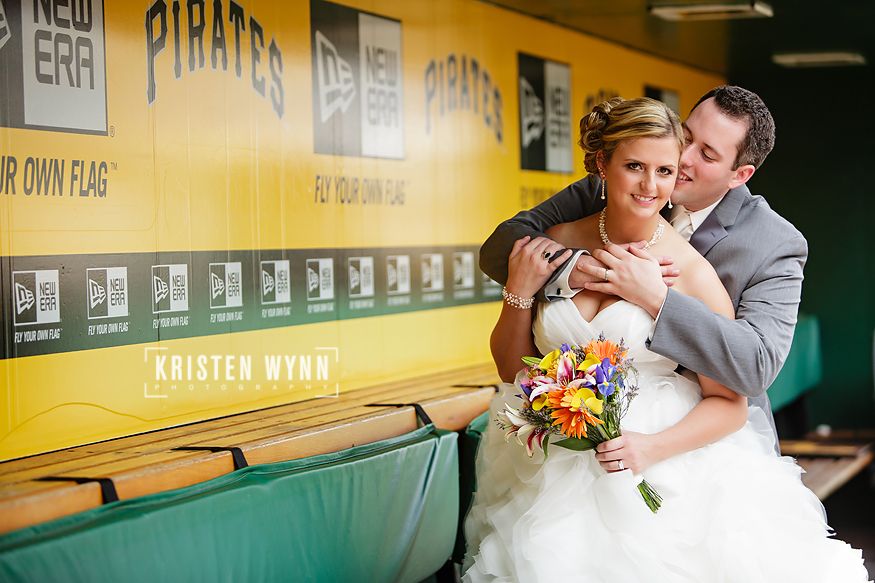 At the reception at PNC Park, the Pirate Parrot made an appearance to the delight of everyone – even Sara's mom, who had been previously hassled by the Parrot at a game! And of course, there was a whole table of sweets – including that baseball favorite, Cracker Jack.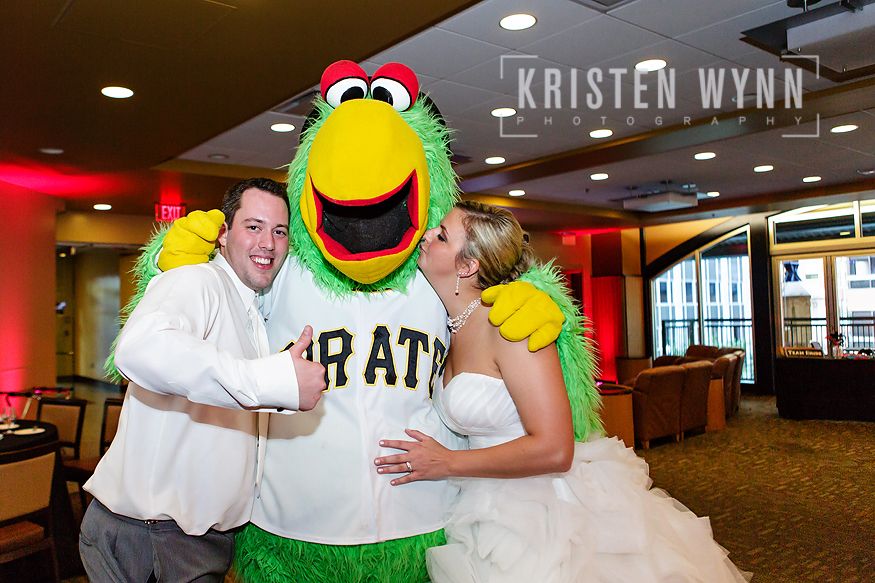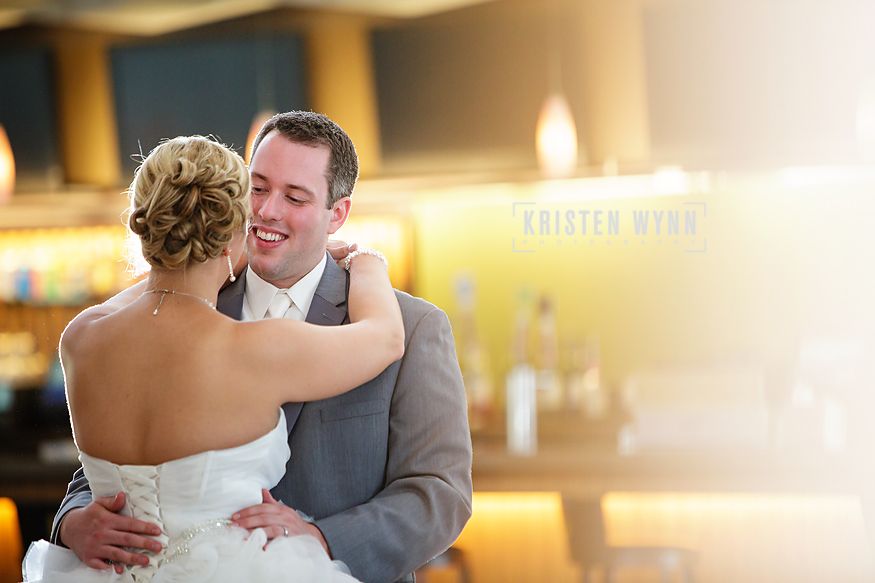 Congratulations to Sara and Mike and their families! Thanks so much for choosing Kristen Wynn Photography for your wedding day photography needs!