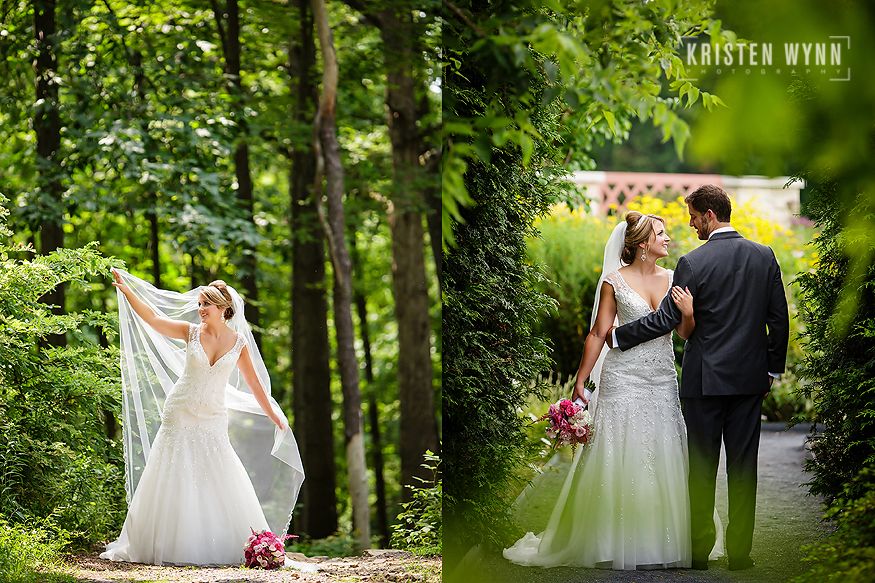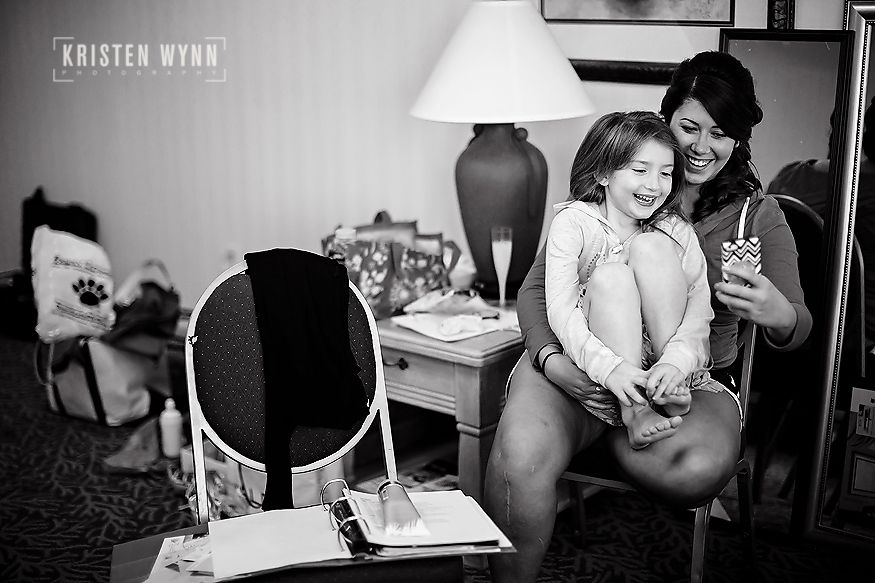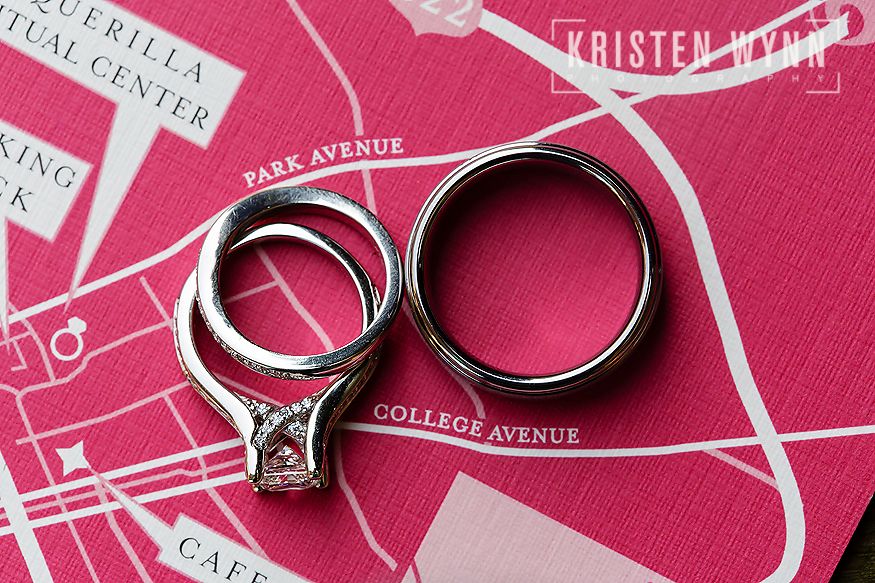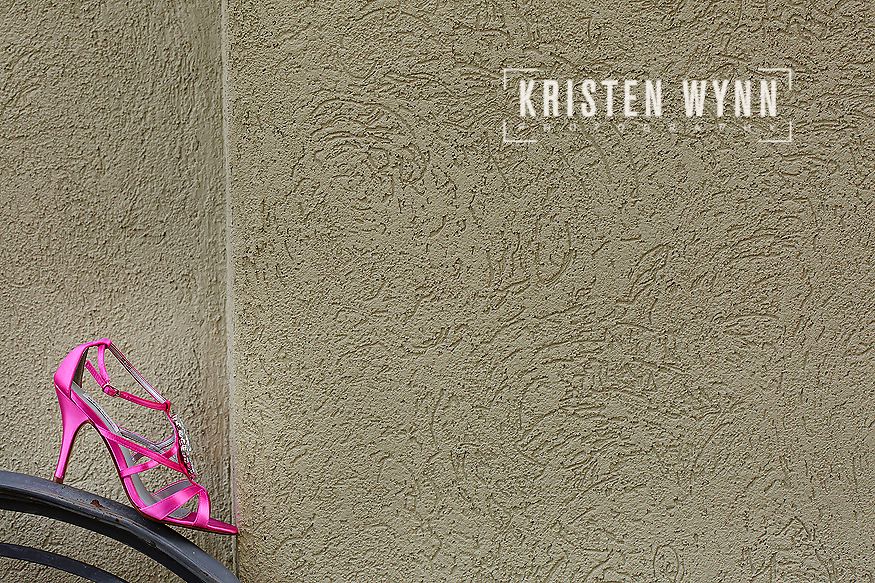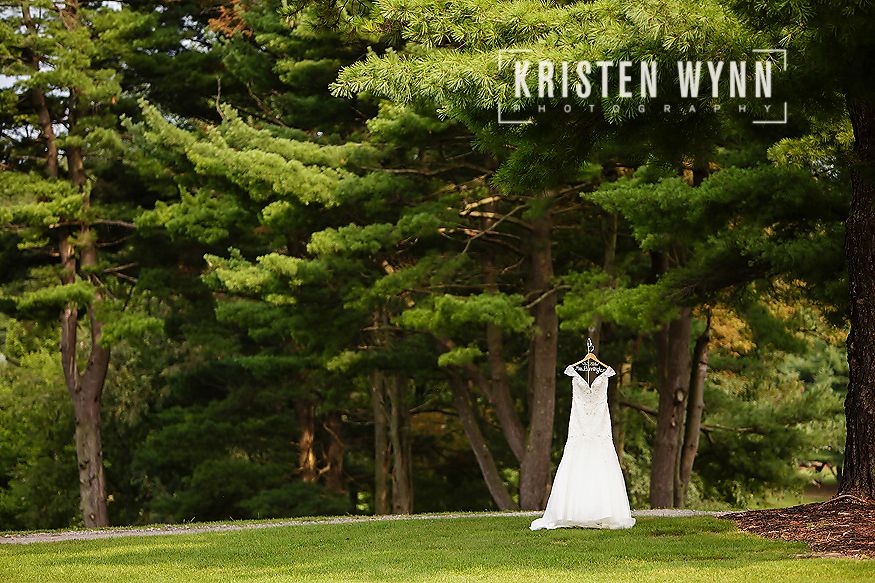 Alyssa and Dan were married last month in State College (you may remember them from their Pittsburgh engagement session here last summer)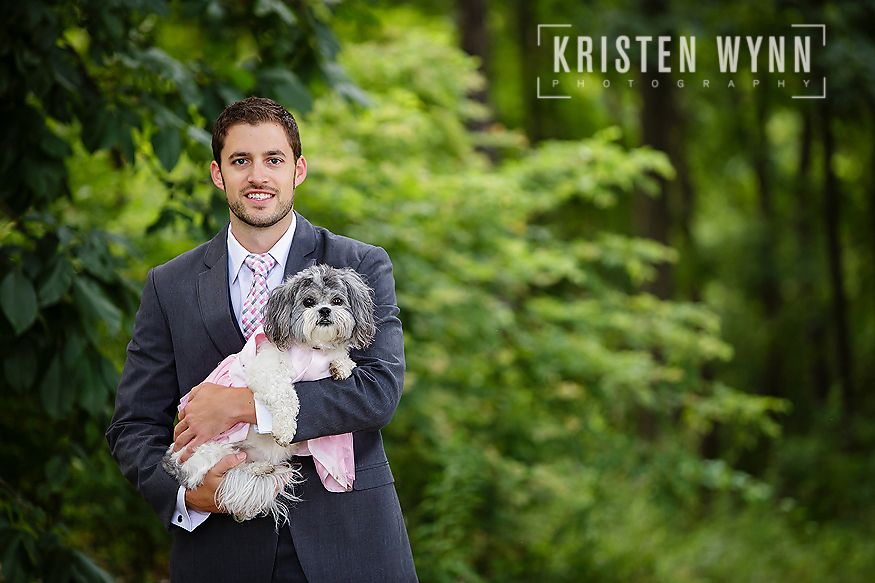 We had the most beautiful weather (only fitting because Alyssa is a meteorologist) and we were able to take photos all over Penn State's campus before heading to the reception!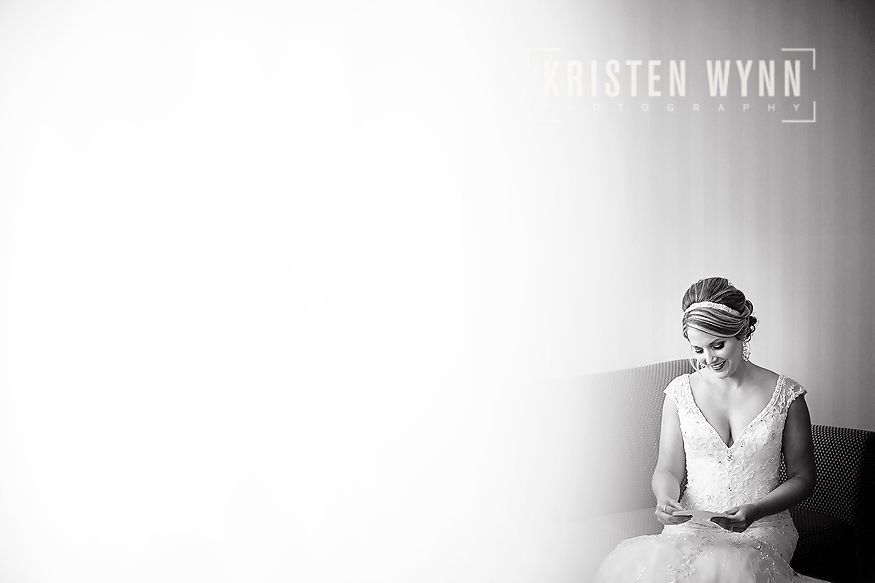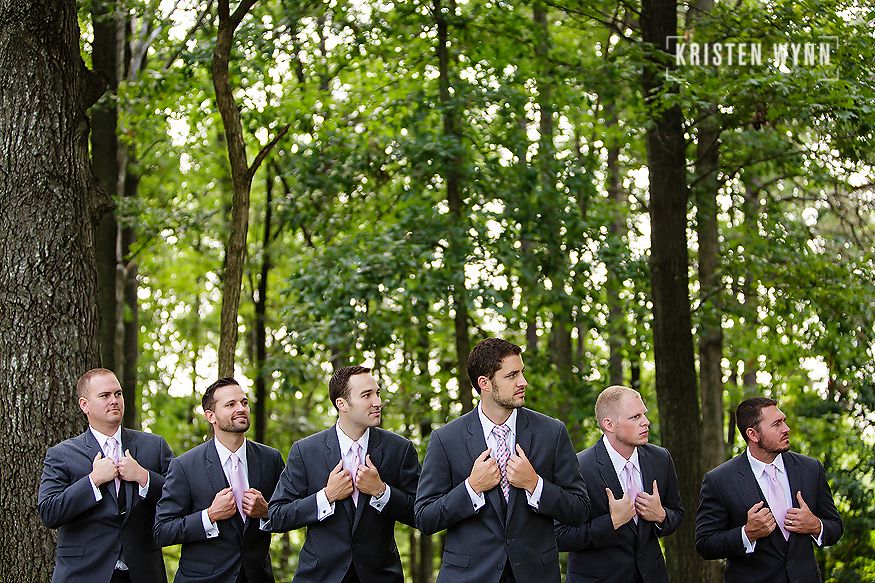 The wedding was a destination wedding for everyone involved, since the couple now makes their home in North Carolina.
We started the day at Toftrees Golf Club where the men and ladies got ready separately. We were able to have Alyssa and Dan's sweet little dog join us for some photos – she was dressed for the occasion.
Following photos at the club, we all headed to Pasquerilla Spiritual Center on campus for the ceremony (but first, the men stopped by Beaver Stadium for a few photos). Alyssa's dad had lovingly antiqued dozens of candle holders, vases, and pedestals for her ceremony and reception decor.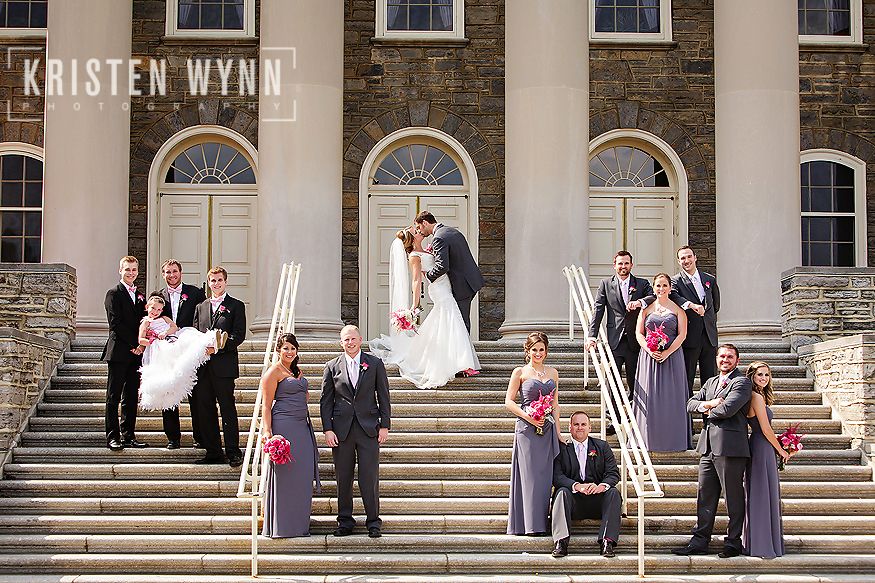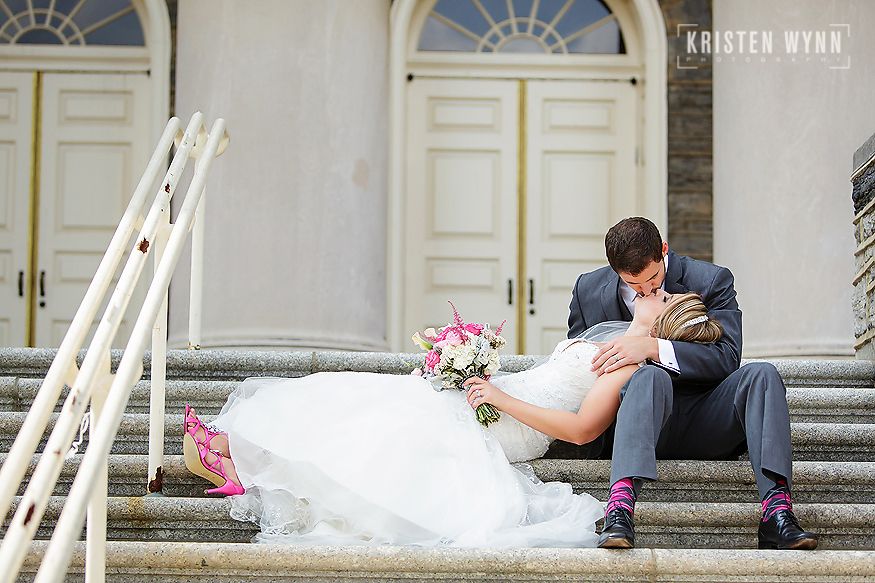 Following the ceremony, the couple had a special pompom send-off, then traveled around campus to the Lion Shrine, Old Main, and the Arboretum for portraits before heading back to the reception at Toftrees, where the cocktail hour was held outside in the tent.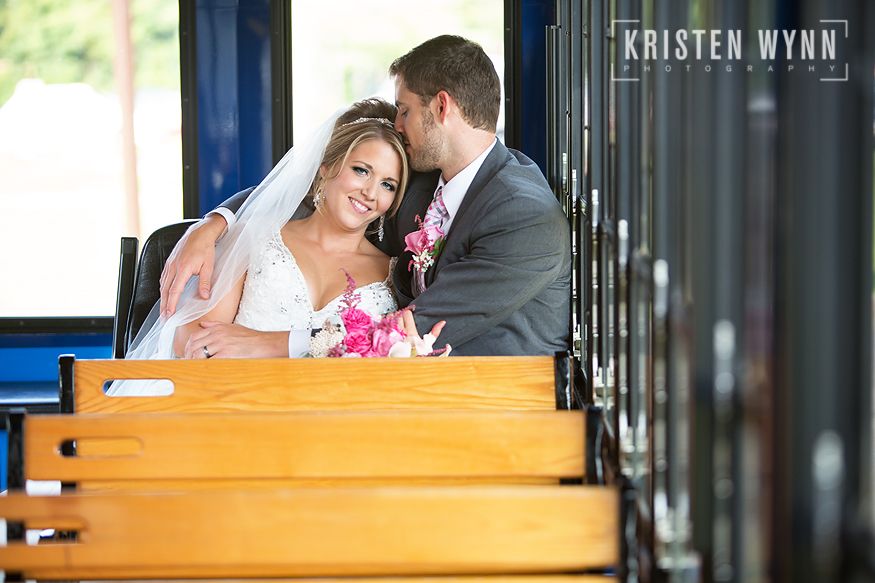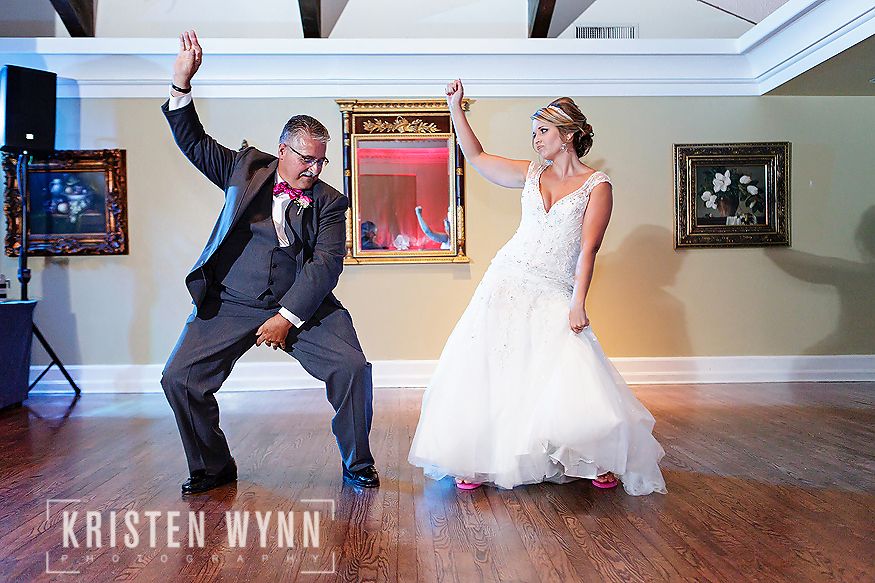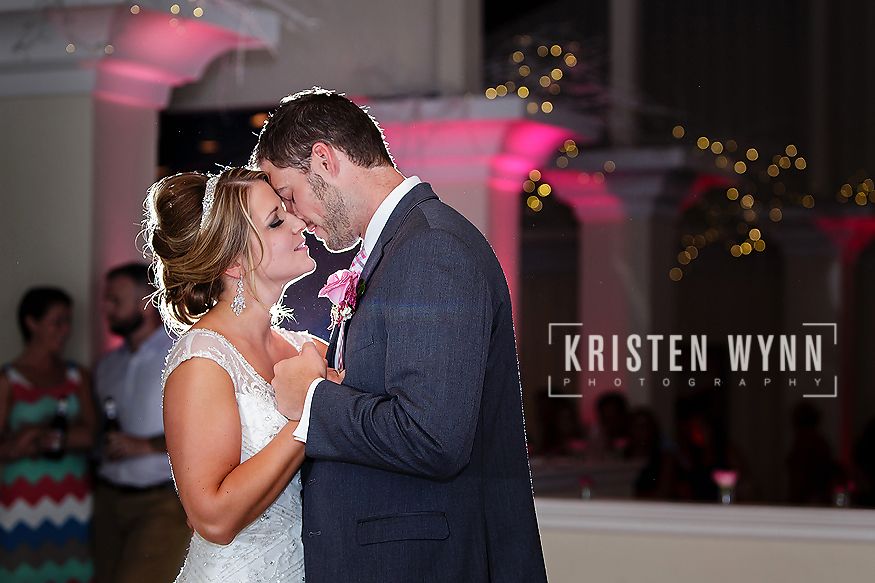 The party continued until late in the night and there was even a brunch the next morning! Congratulations to a fabulous couple on their beautiful wedding – I wish you a lifetime of happiness and love together!