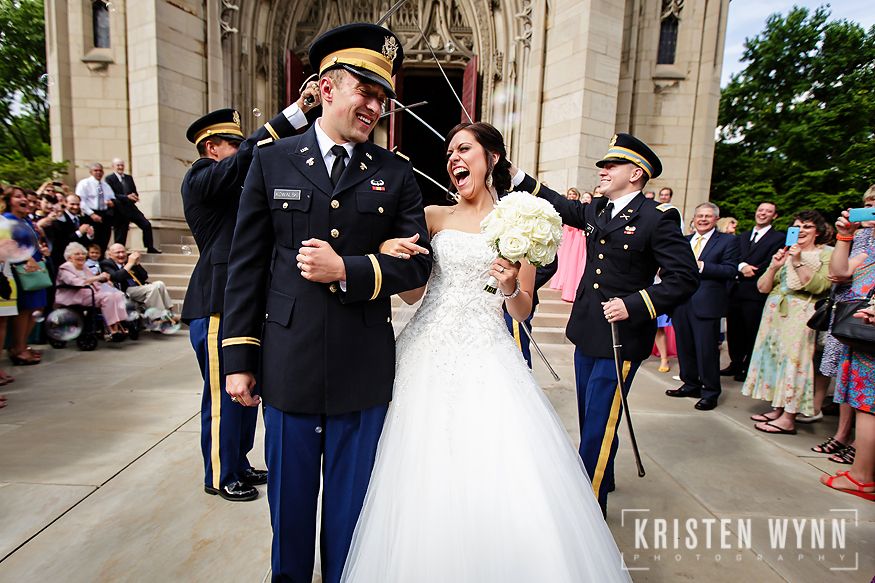 Here's a confession: I've had this wedding ready for a few days now, but I wasn't ready to put it on the blog, because I wasn't ready for this wedding to be over just yet! I wanted to go back through and tweak the images just one more time, look them over just once more to relive this wedding day.
We first photographed the proposal and then the engagement session late last fall. And then, on a Sunday in June, it was time for the wedding!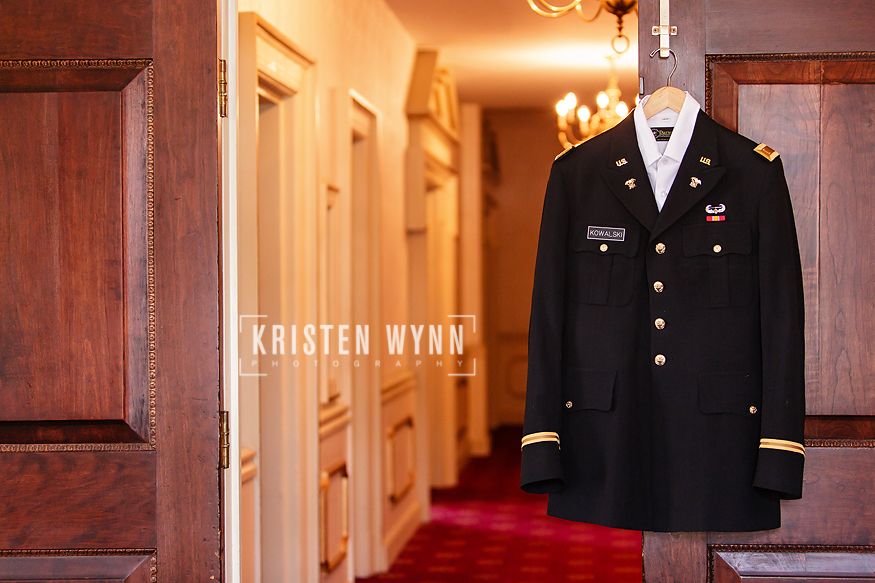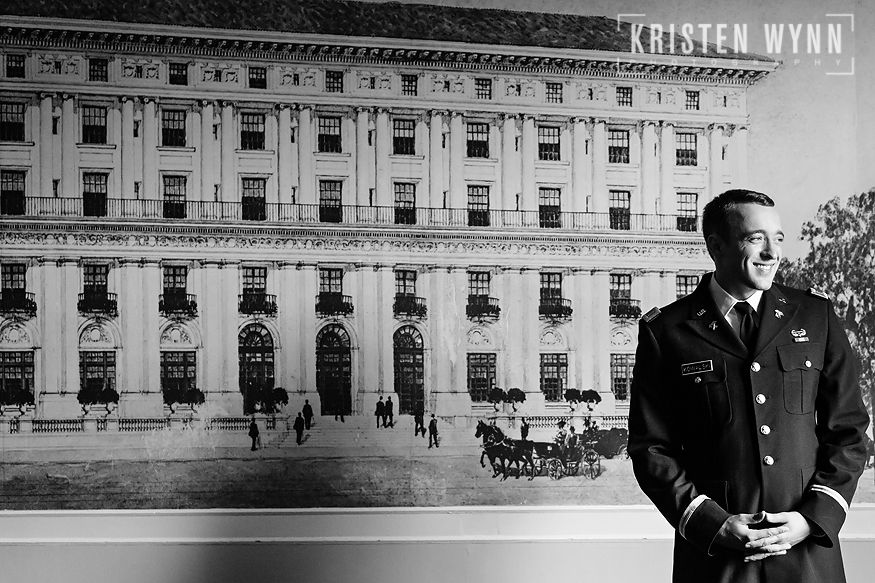 Emily and Evan are a young couple and they are moving to get Evan's career started – and they are so sweet with each other. I always have a special place in my heart for young couples who are taking this big leap and moving and really starting their lives together in a new marriage, sometimes far from home. I love the happy anticipation that their wedding days have!
And Emily's mom is the sweetest woman you will ever meet – she makes me want to be a better person. I have asked myself in challenging situations "What would Mrs. N do?"

The couple shared a sweet "first touch" without seeing each other and read letters from each other.
All of the families were wonderful and the day was full of excitement! The rain even held off until the moment the PAA doors closed behind them to begin the reception, allowing enough time for all the photos.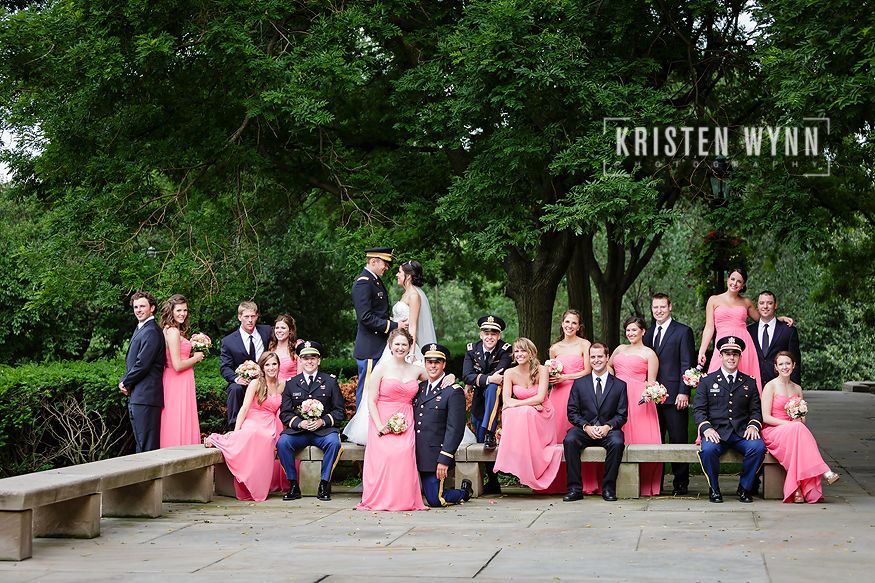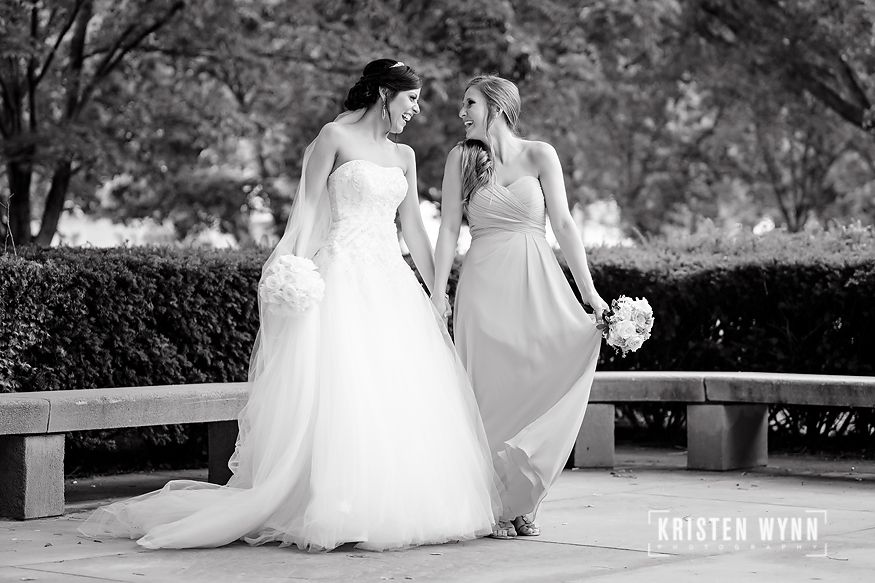 Wedding Professionals:
Ceremony Venue: Heinz Chapel, Pittsburgh, Pennsylvania
Reception Venue: Pittsburgh Athletic Association, Pittsburgh, Pennsylvania
Hair Salon: Phillip Pelusi in Ross Park Mall
Photography: Kristen Wynn Photography of Pittsburgh, Pennsylvania
Sometimes, a couple has that special something. When our editor Amy received these photos after the wedding, she wrote me an email – she could tell how happy, in love, and genuine this couple is just from seeing their images, having never even met them. Their smiles lasted the whole day!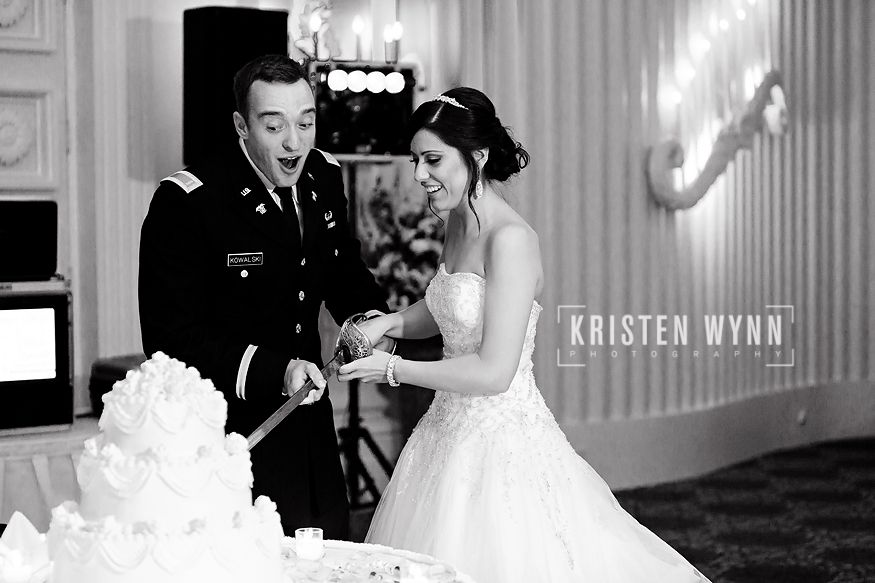 The special military traditions included the sabre arch (and the new military spouse is swatted on the bottom with the phrase "welcome to the Army!") and cutting the cake with the sabre. Emily and her dad and brothers also did a special fun fast dance!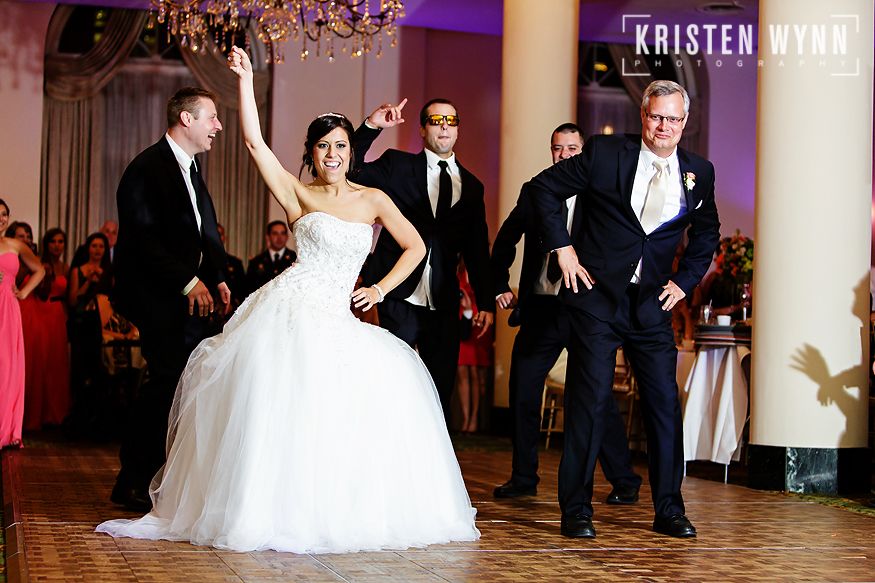 Evan, thanks so much for defending our freedom and thanks so much to new Army wife Emily for your service on the home front.
I wish you two from the bottom of my heart a lifetime of happiness and love together! Congratulations!