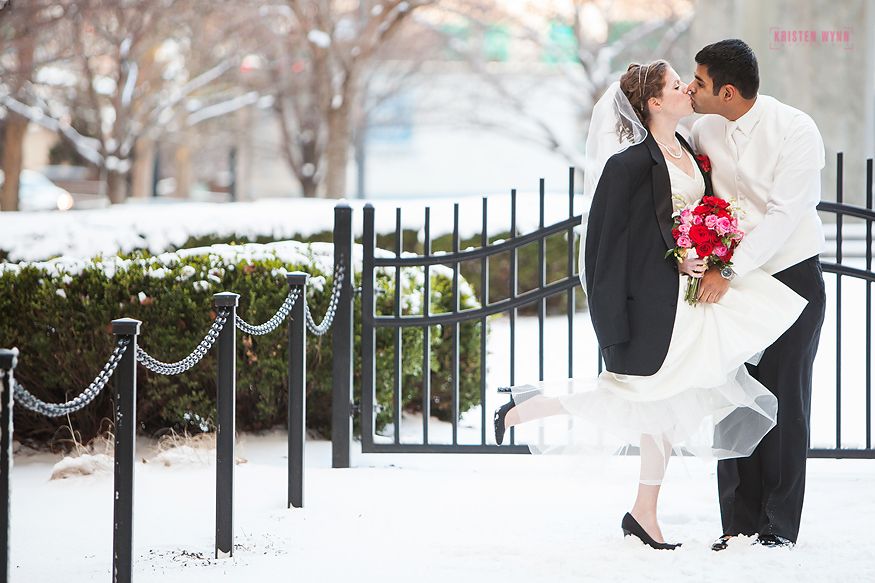 It was the first wedding of the year, and we couldn't wait! The weather was unusually cold (we've been having a crazy winter this year) but we didn't let that stop us from snapping just a few very fast shots outside the hotel in the fresh snow.
Some of the Christmas decorations were still up in the hotel, so it made a great background for photos.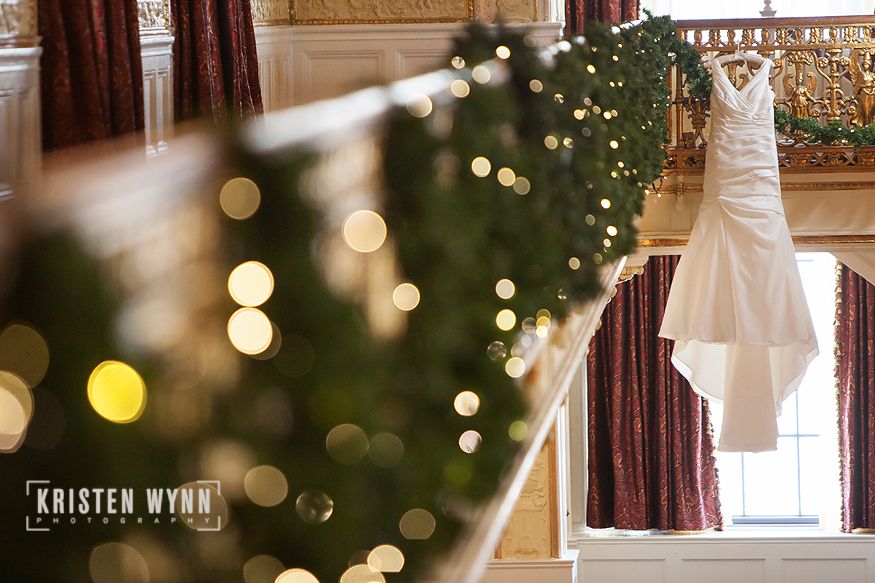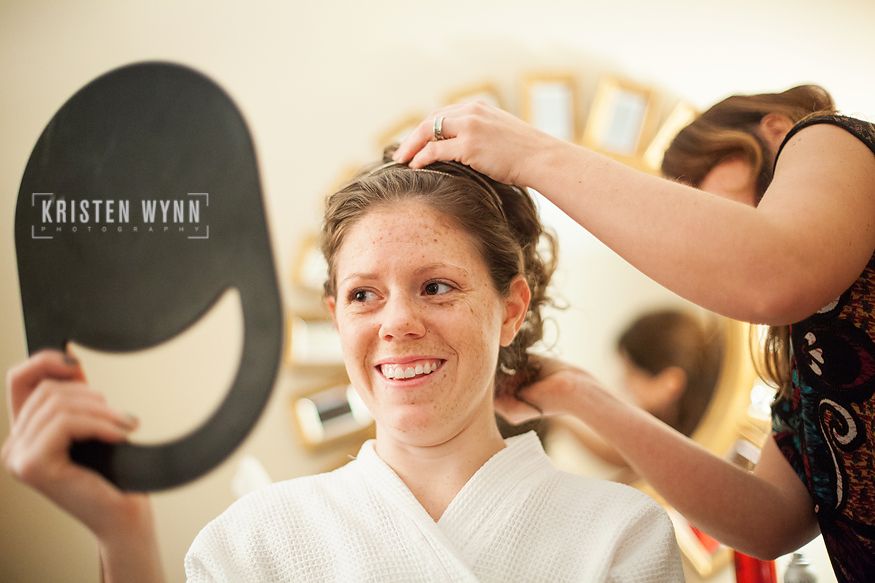 Jenna's bridesmaids had one of the latest trends – all white/ivory gowns for the bridal attendants. The ladies and men both got ready in their respective rooms – the men's suite had a great table for a few fun shots of the guys.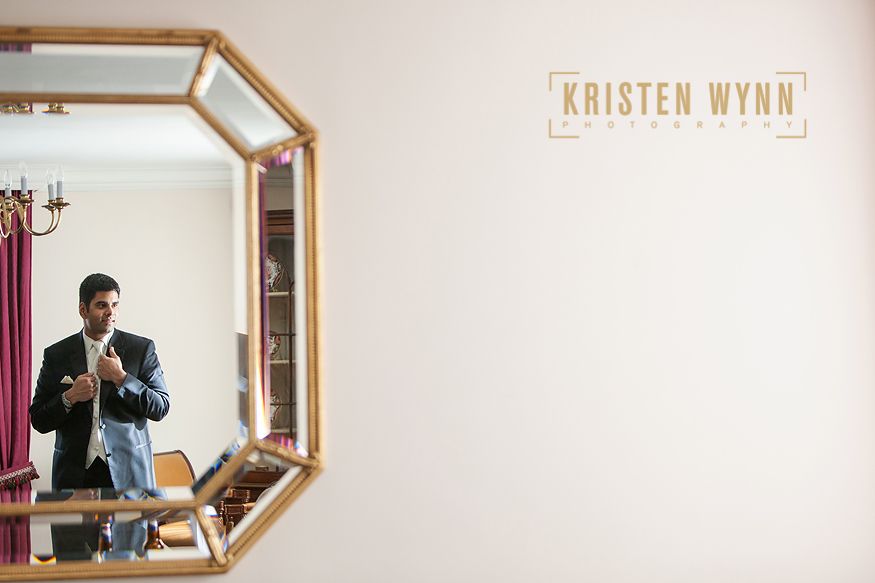 Jenna's mom, sister, and friends were on hand to help her get ready.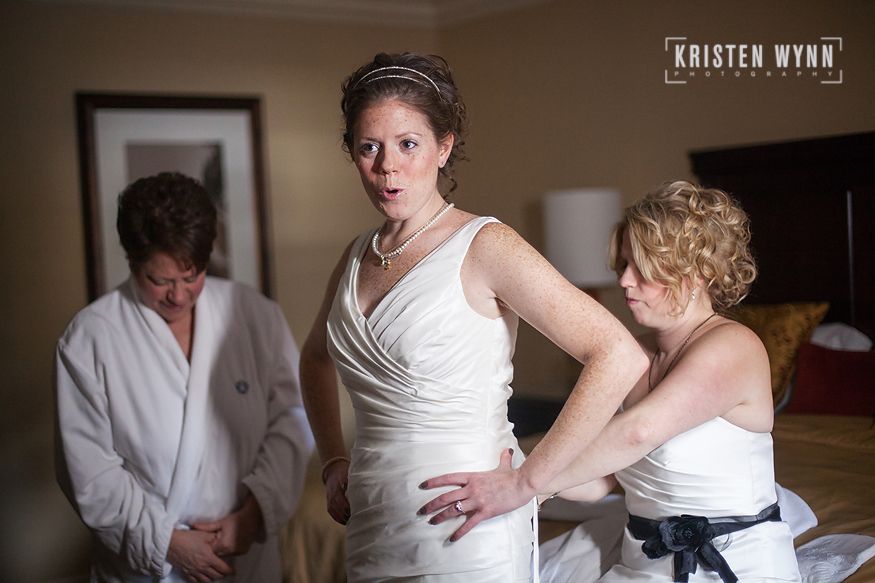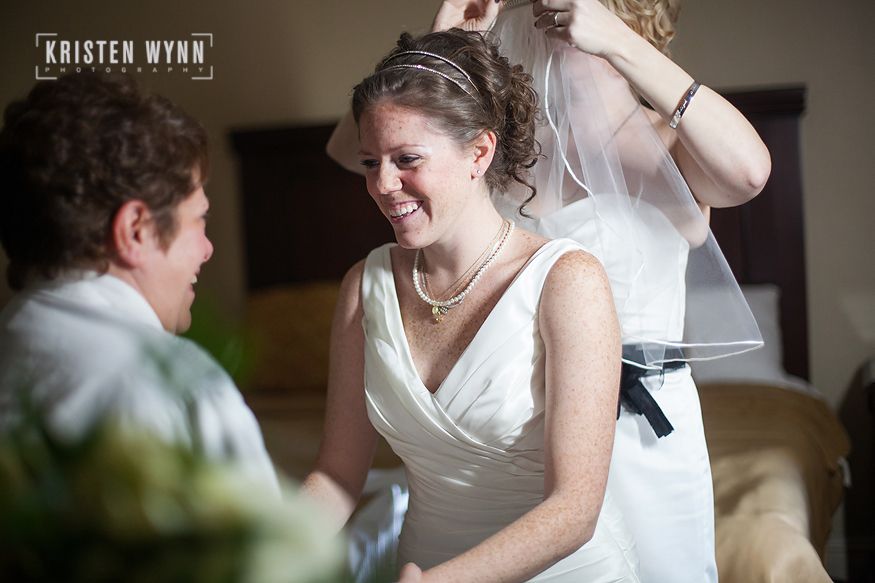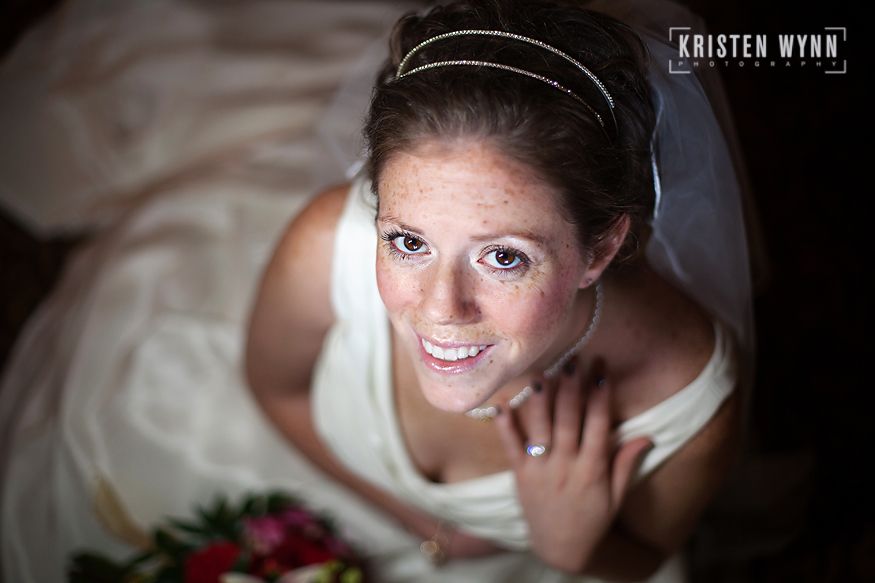 I love the neckline on Jenna's gown – straps are definitely back in style for 2014!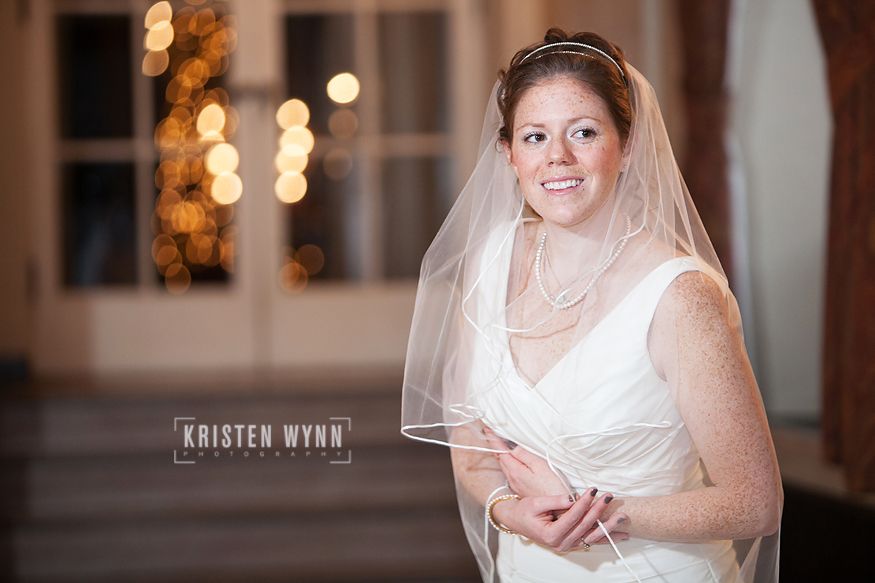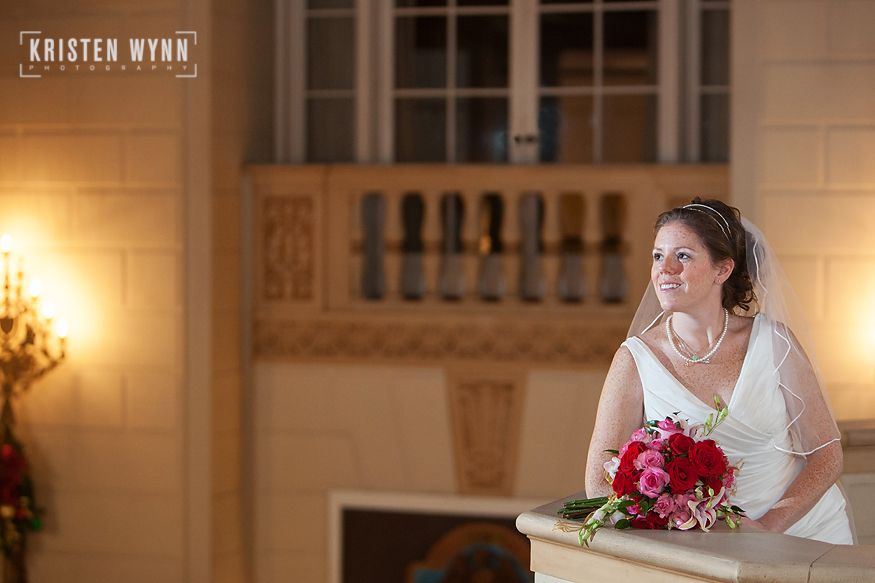 With an early sunset in January and a ceremony and reception in one place, Jenna and Shayan chose to have a private first look. Shayan's face lit up when he saw her!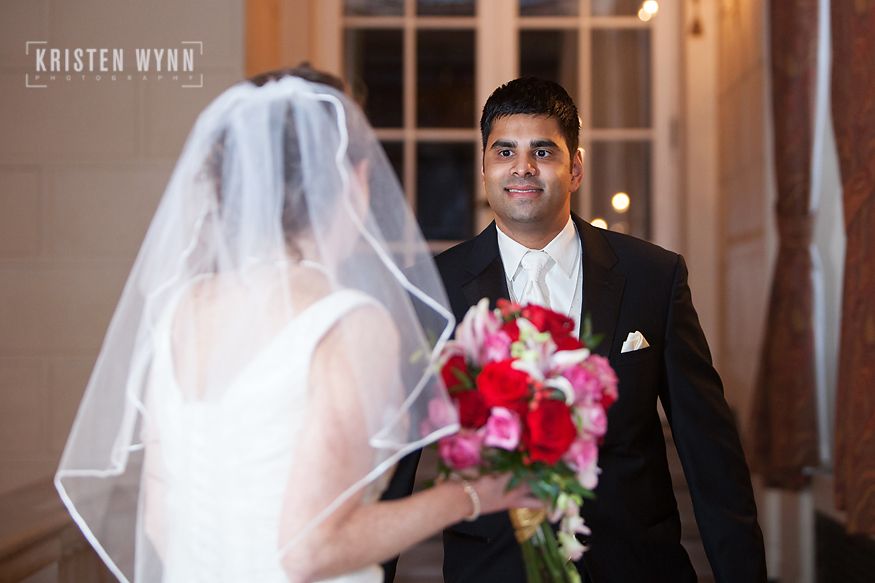 The ceiling had some amazing architectural details!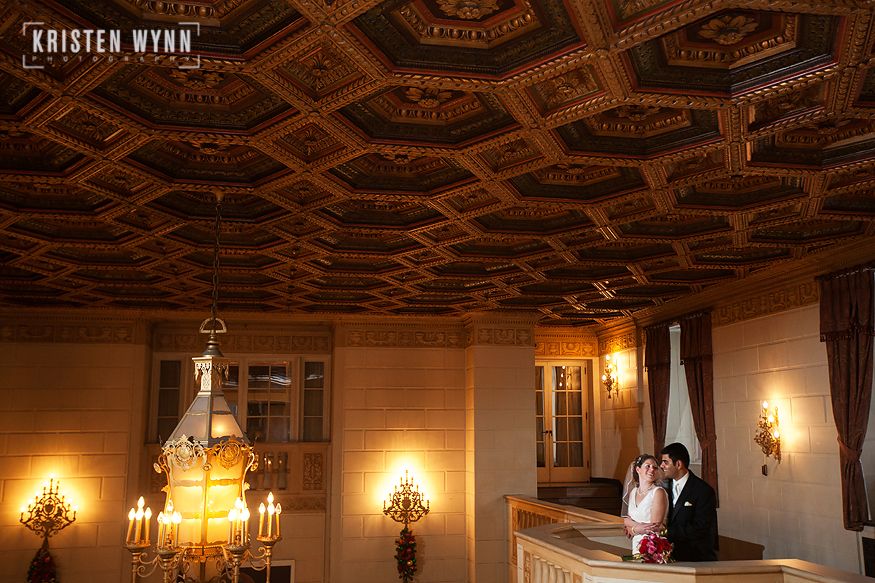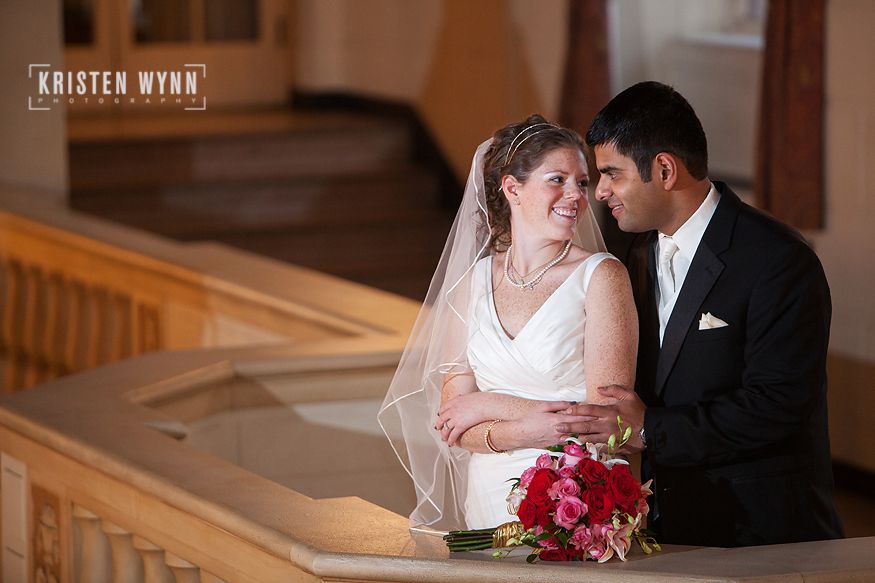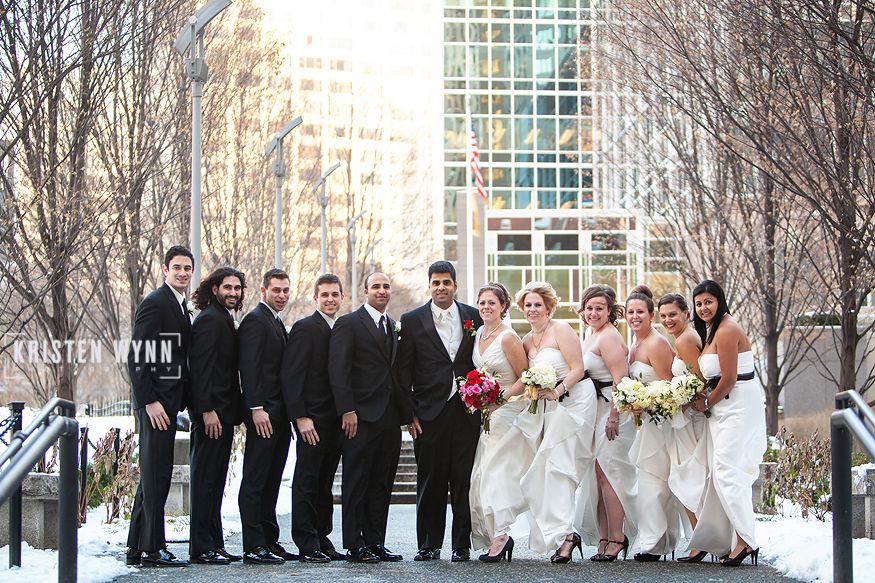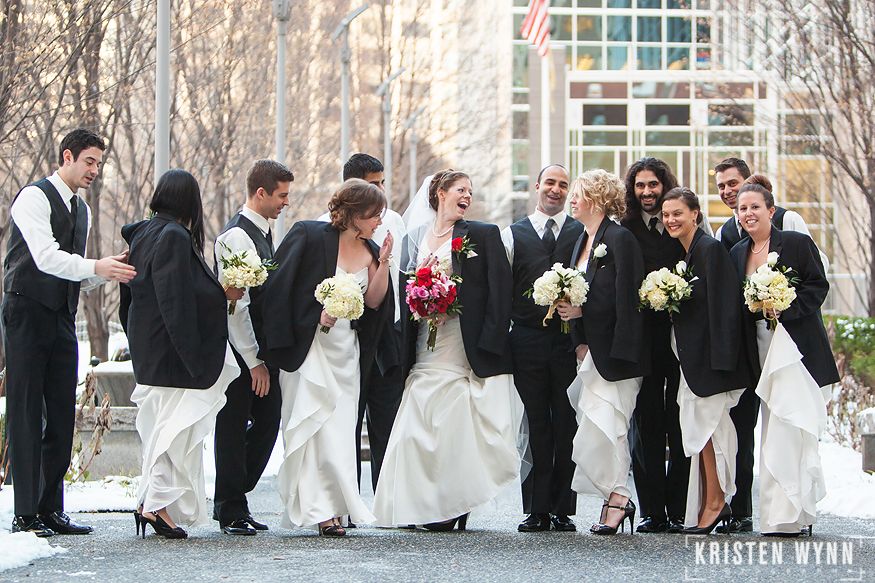 Jenna's dad handed her off during the ceremony to Shayan after escorting her down the aisle.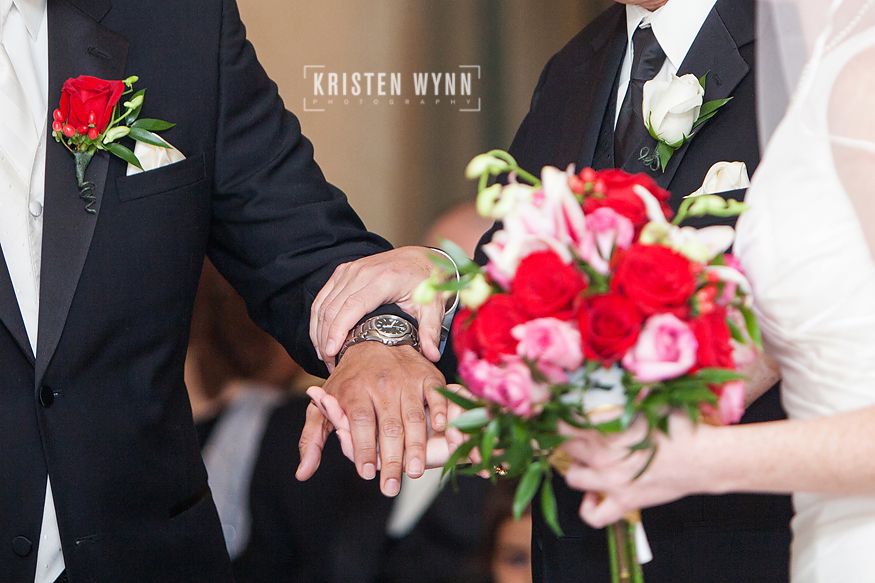 The Omni William Penn reception spaces are already very glamorous, so little decoration is needed. The reception was held in the Urban Room, which has an art deco style.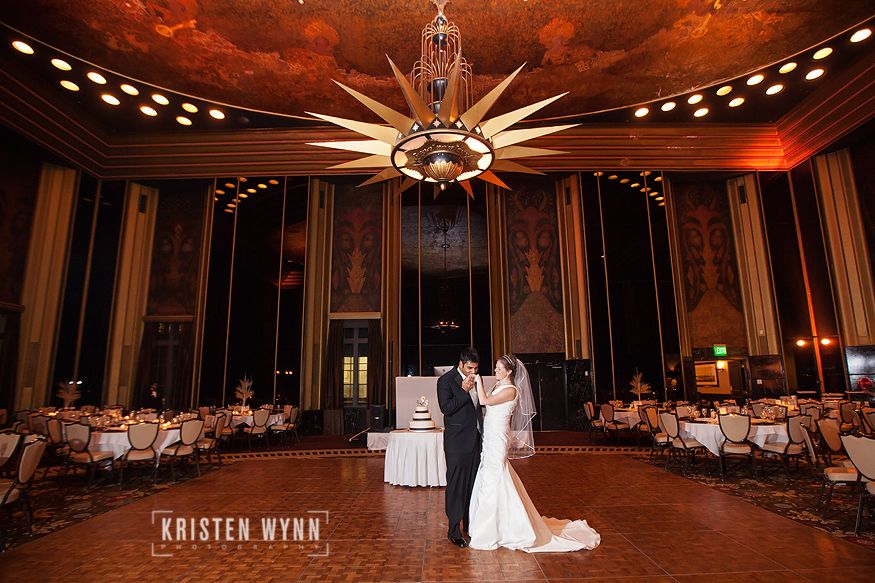 Then the dance floor opened up and the party continued!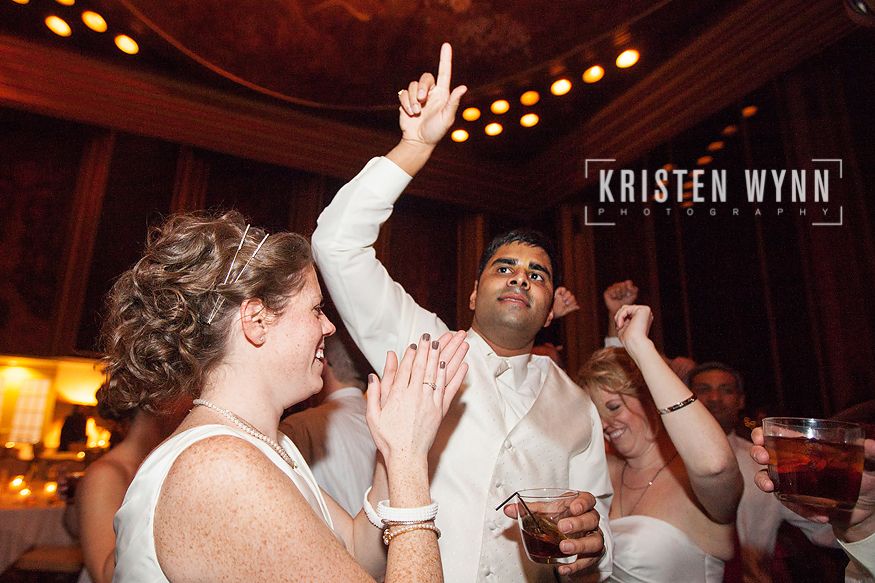 We stole away for just a few night shots. Thanks so much for an amazing winter wedding and I wish you a lifetime of happiness and love together!