Michelle and Corey have been dating since high school and on New Year's Eve, they were married in a sequin-filled celebration!
Winter weddings are so beautiful with the snow; Michelle and Corey were greeted by a nice fresh layer of snow that made the photos fabulous without making the roads dangerous.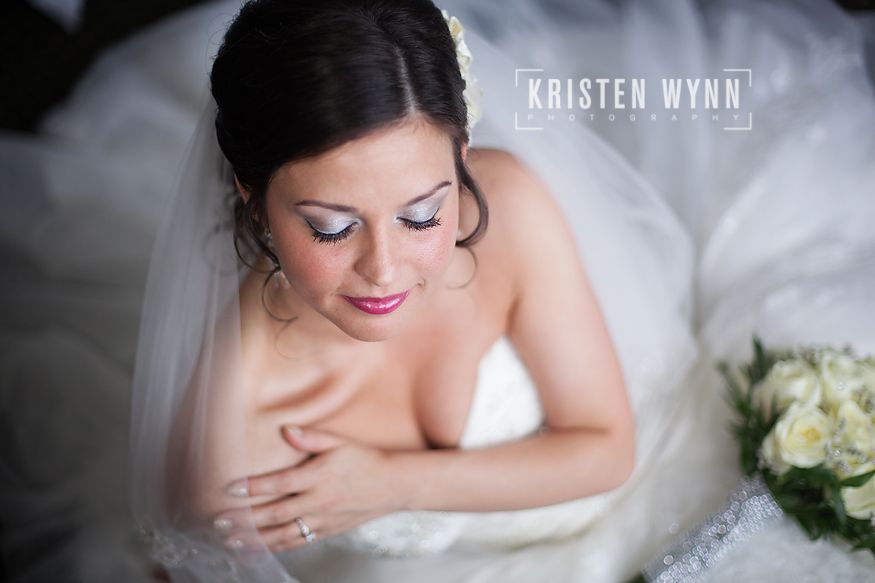 Michelle's twin sister served as maid of honor, and Corey's sisters are twins too!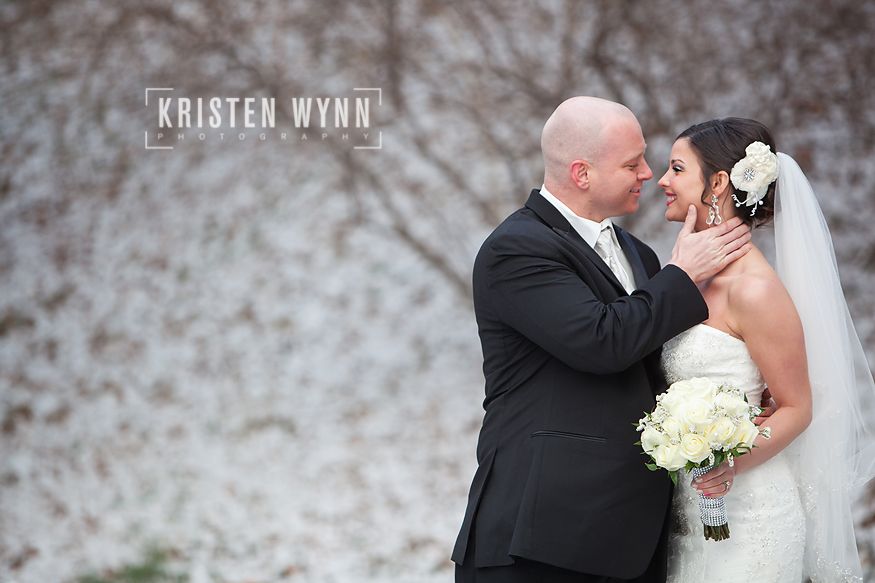 After their first look, Michelle and Corey braved the cold for some photos. The temperature was in the low 20's, but when the wind blew, it was brutally cold. I am so glad they were willing to do the photos because they are some of my favorites and the portrait spots they picked were meaningful to them, as they first began dating at this high school.
Their ceremony at the Doubletree was framed with draping, curtains, and two black Christmas trees, and the room then opened for the reception and was accented with bright pink uplighting. Michelle had tons of New Year's Eve props on hand for everyone and at midnight, a shower of balloons fell from the ceiling.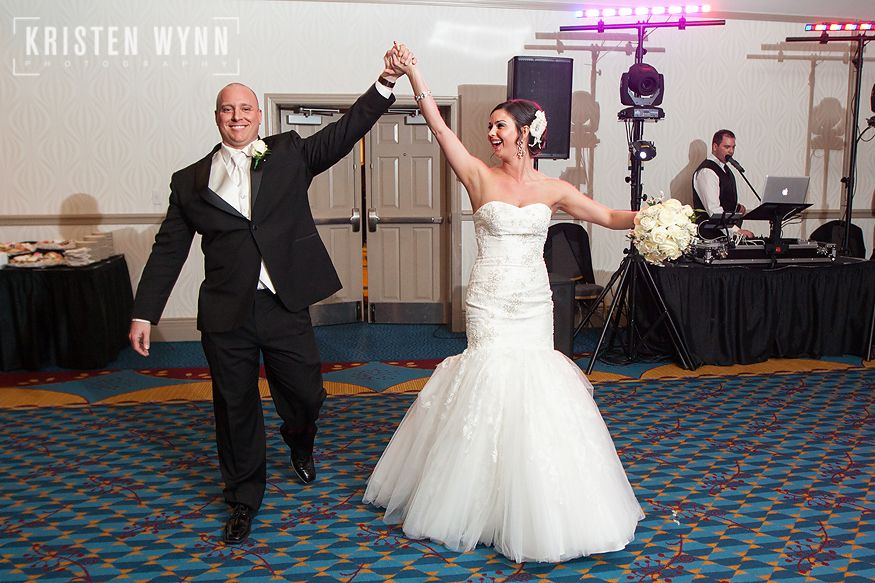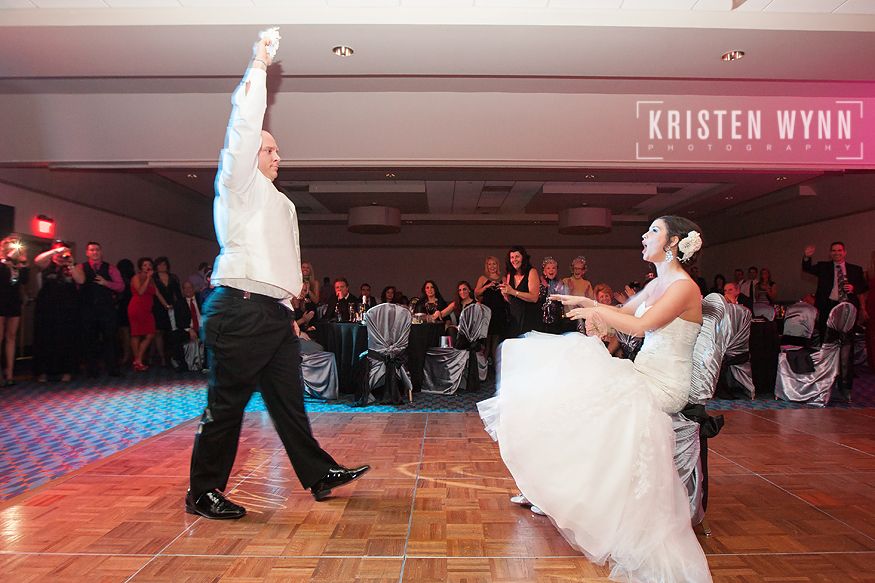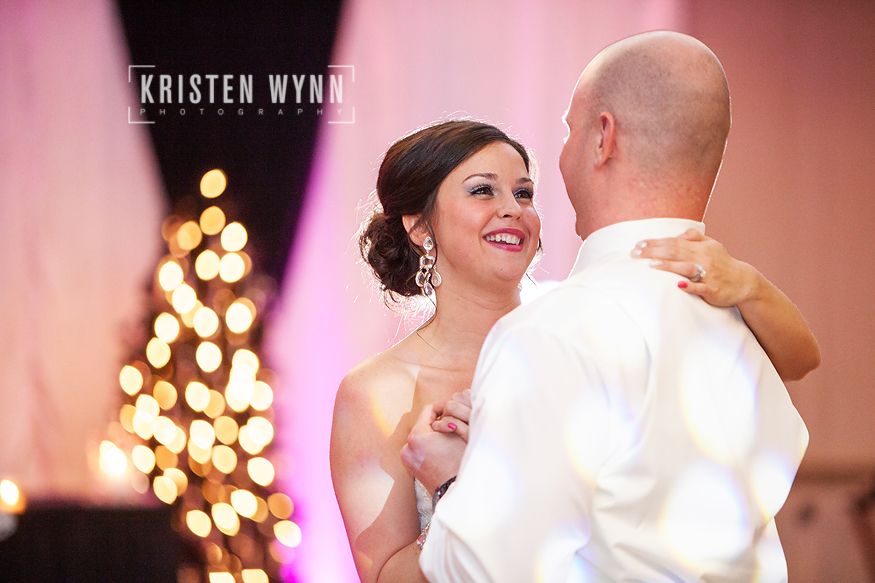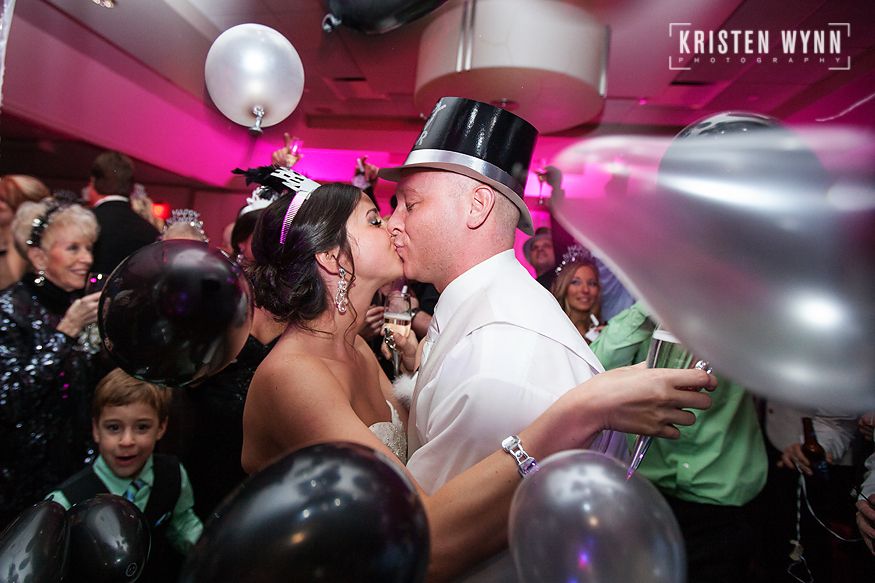 Michelle and Corey, you were awesome and your wedding really fit who you are as a couple! I wish you a lifetime of happiness together – congratulations!