Back in August (that was totally different weather!), we captured Evan's proposal to Emily on Mount Washington. Their wedding is coming up next summer, so we used the time on their Thanksgiving break from college to capture their engagement photos on Pittsburgh's North Shore.

This pose is inspired by Jerry Ghionis, a fabulous photographer from whom I've learned a lot over the years!
The weather was really, really cold, but we had such a great time! We even had snow flurries. And the lighting was just perfect for photography!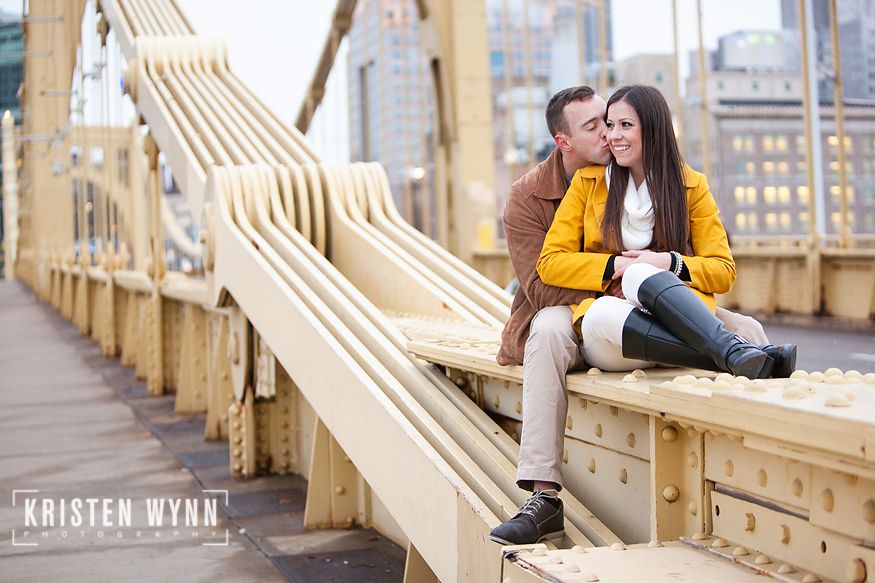 This couple is so cute and the families are so wonderful. I look forward to emails from Emily and her mom as they plan this most amazing day!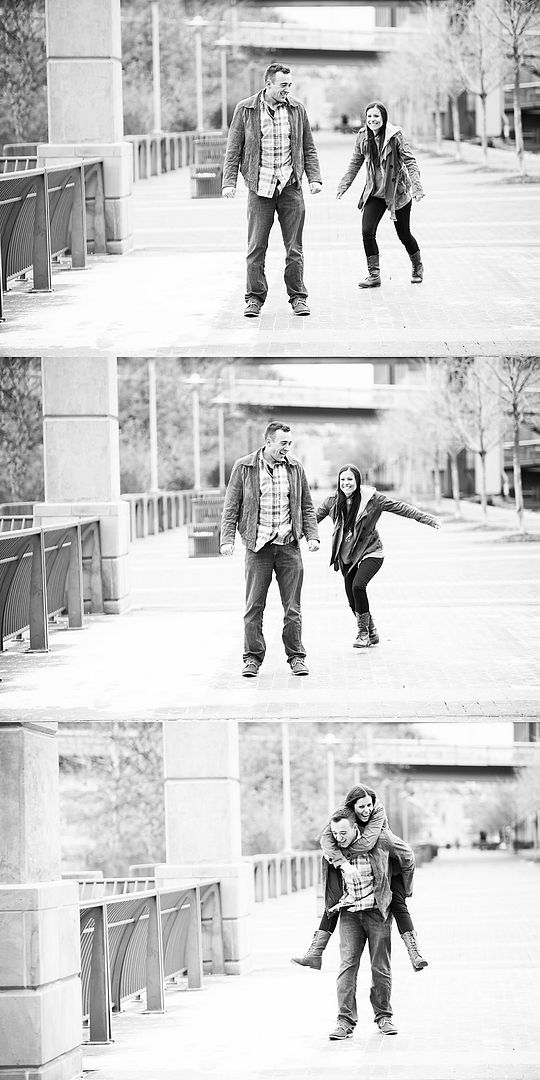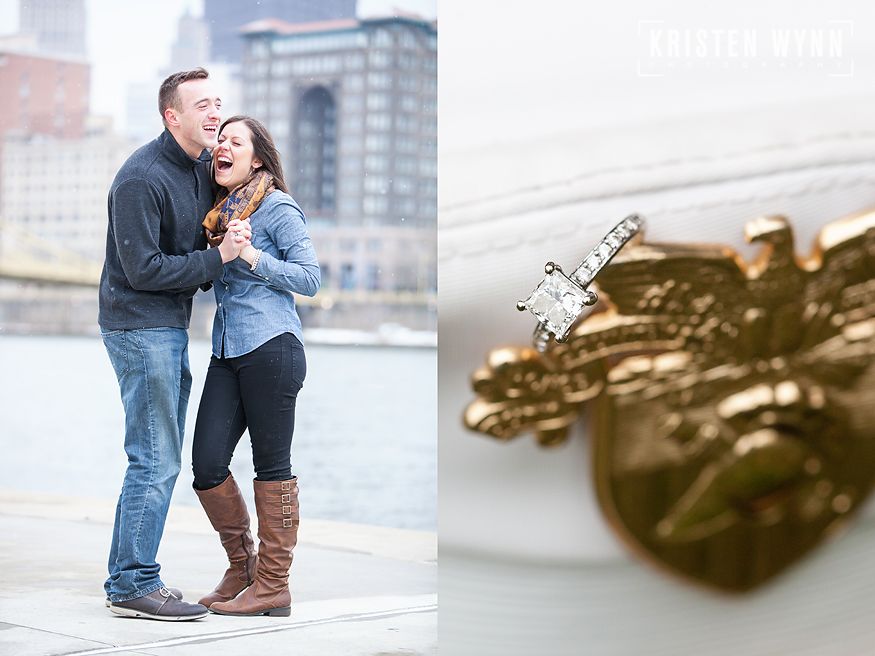 I can't wait until June! You two are so sweet and wonderful – it was an honor to do your engagement photos!