In my business, I have always said that you are only as good as your last wedding. Nothing else matters to me besides pleasing my couples. I have also always said that I am a "bride's photographer" as compared to a "photographer's photographer," meaning that I spend almost all my time in this industry with real couples as my clients, not in the realm of photography education or products. I just prefer working with couples and the thrill and challenge of a wedding day!
I decided to post this recent award to make sure to give recognition to so many people that should share in the recognition: my photographer friends, my wedding day assistants (especially my main assistant, Allison – she is truly an asset on the wedding day), wedding day second professional photographers, wedding vendors/professionals (hair, makeup, floral, gown, decor, every single professional helps to make the photos more successful), and lastly – most importantly – my brides, grooms, and their families. I am grateful to you always.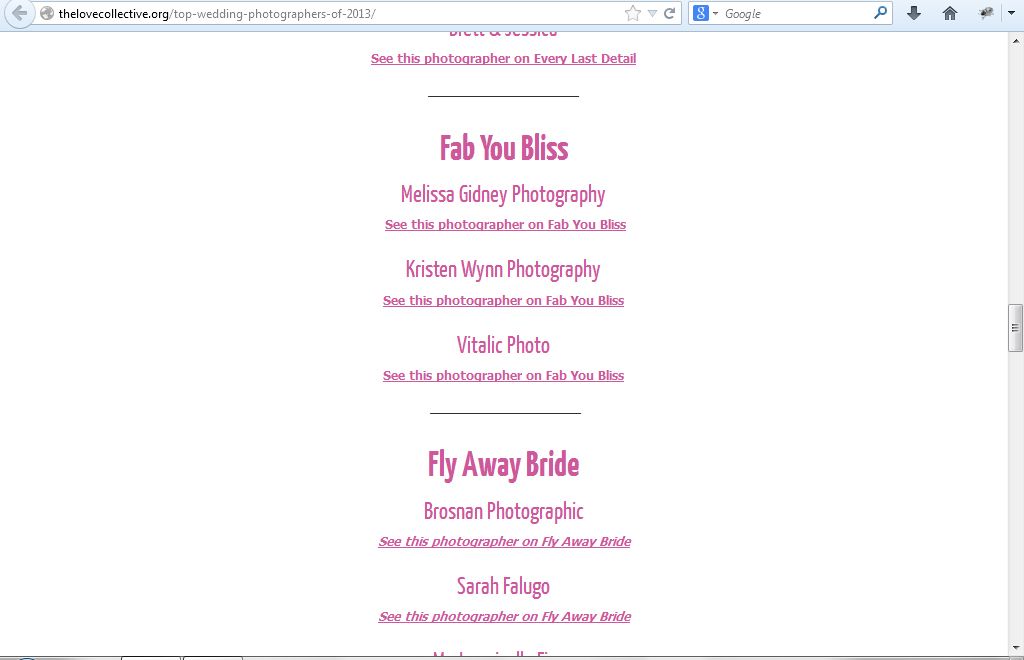 Thanks also to the amazing wedding blog, Fab You Bliss, for selecting KWP as one of your choices. I am humbled and honored. Engaged couples, you should be reading Fab You Bliss for your inspiration! My favorite part is the floral that they feature for every wedding – it is beautiful and unique!  Thank you to Editor-in-Chief Stephanie for all your hard work and bringing so many handcrafted weddings to the forefront!
And now back to our regularly scheduled posts, more of KWP clients' fun weddings and sessions!