It was the first day that it really felt like fall in Pittsburgh. A few of the leaves had just started to change. And Breanna and Joe were getting married!
Breanna and Joe currently make their home in Ohio, but they got married in Breanna's hometown and at her hometown church.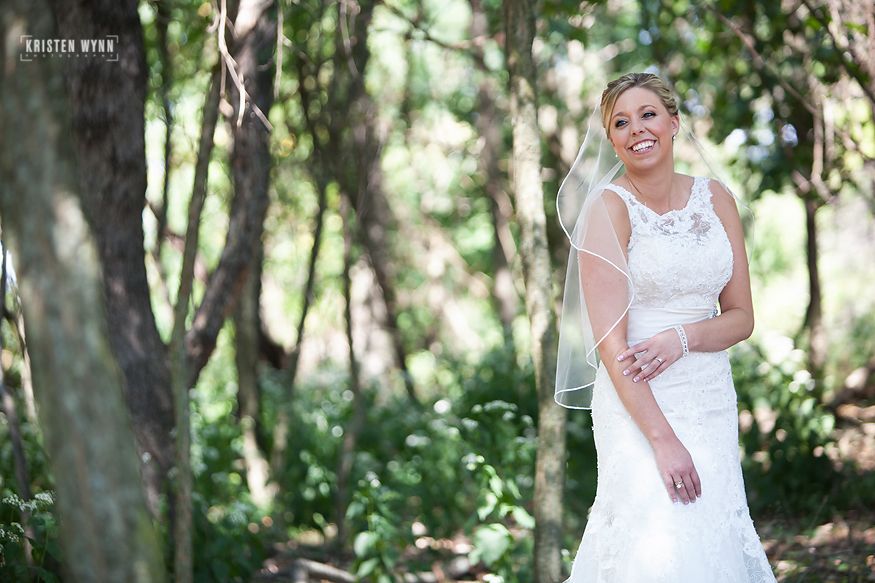 Breanna looked beautiful in her Sophia Tolli gown – I just loved the neckline.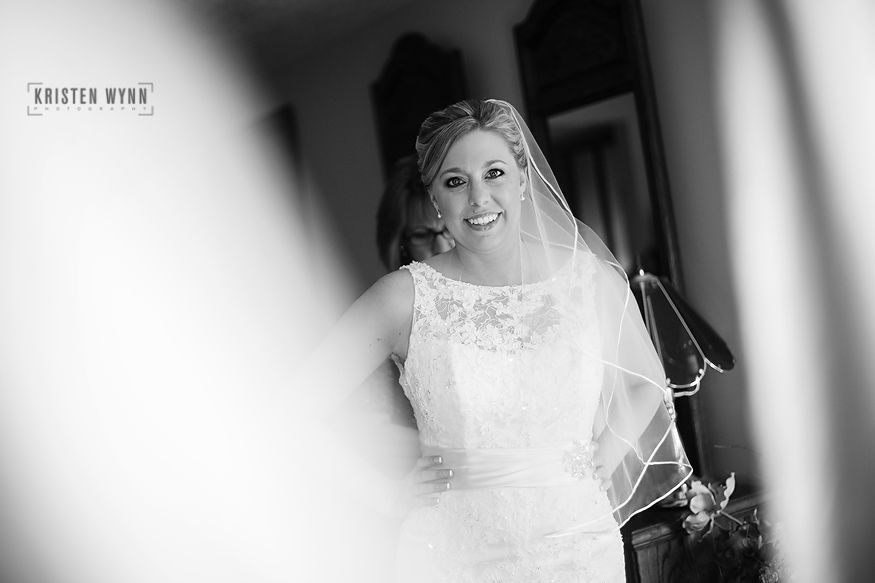 Joe doesn't love getting his photo taken, but I think by being quick, we made the process not too painful for him! 🙂
We took Breanna's formals in the woods behind her house – it was just the perfect spot and so beautiful!
We then headed to the church for their ceremony, and afterwards, we took photos around the grounds of the golf course.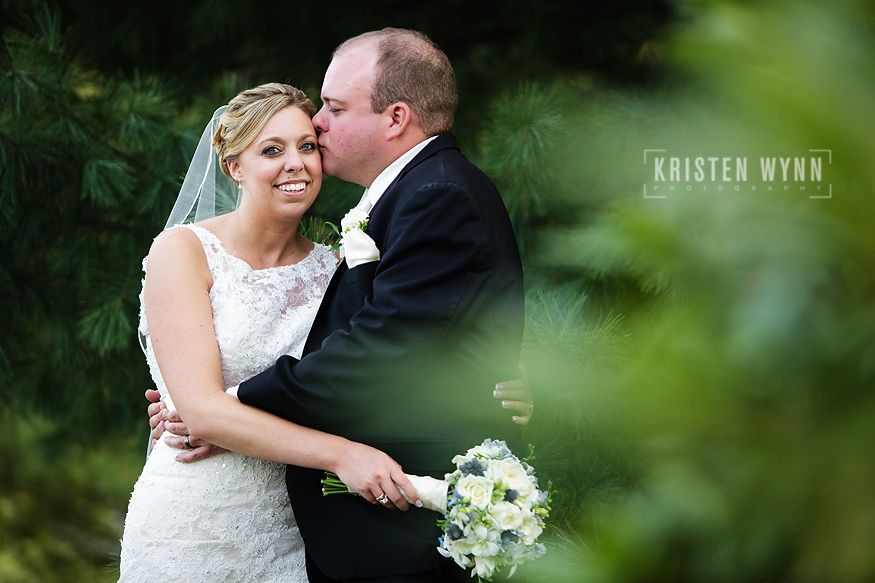 There were lots of tender moments between the two – this is an amazing couple and I was just so thankful to be able to work with them!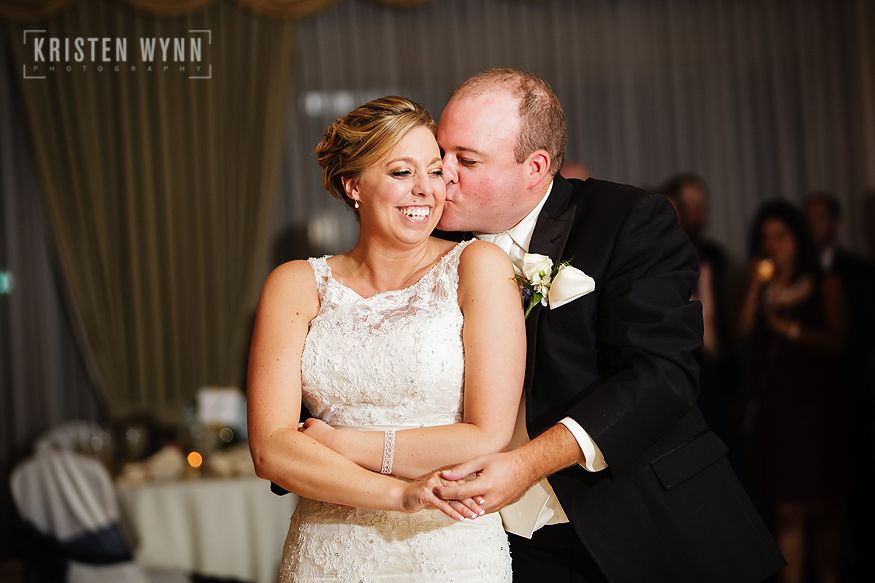 At the reception, I saw KWP bride Lauren working as one of the venue coordinators – so if you see Lauren M at Southpointe Golf Club, say hello!
The favors were golf-themed to represent the golf club.
Breanna's sisters were awesome – I just love this wild and crazy reception moment!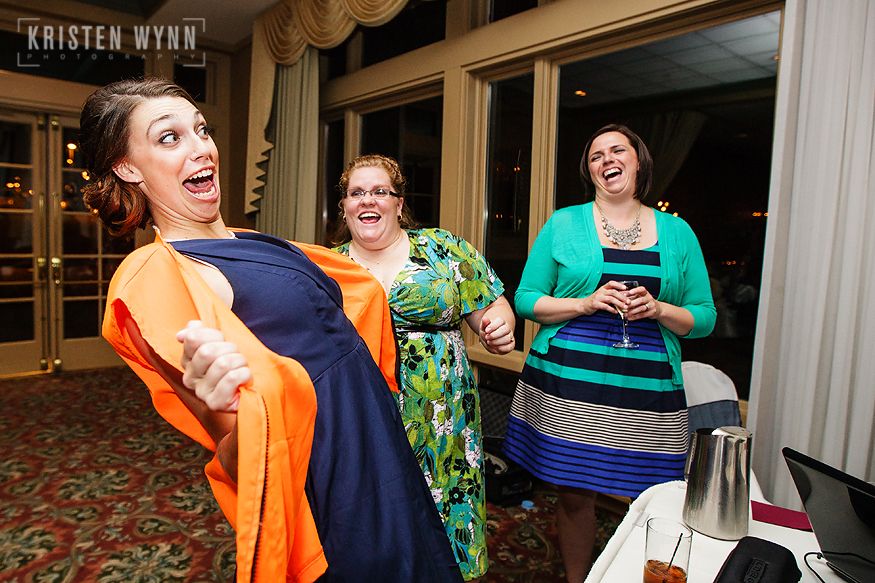 At the end of the night, we dashed away to the pool outside and took a few evening shots!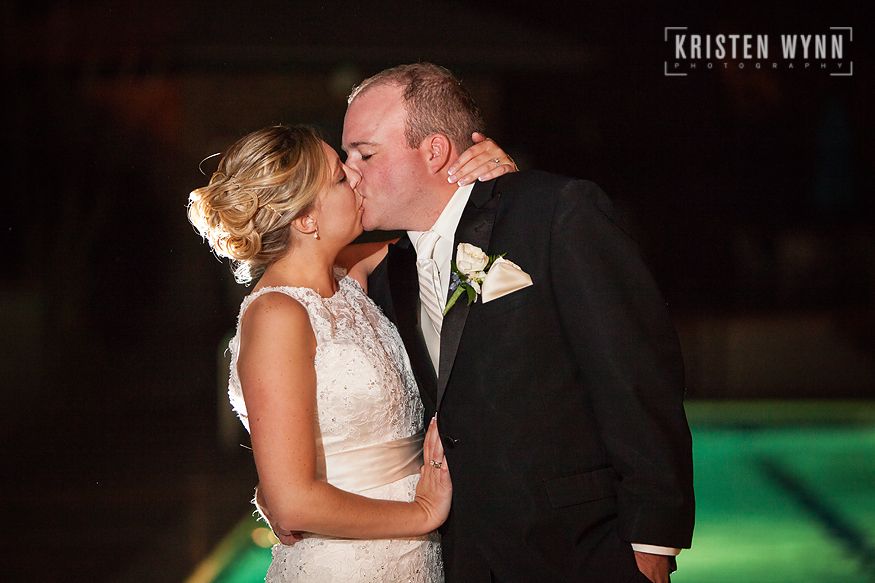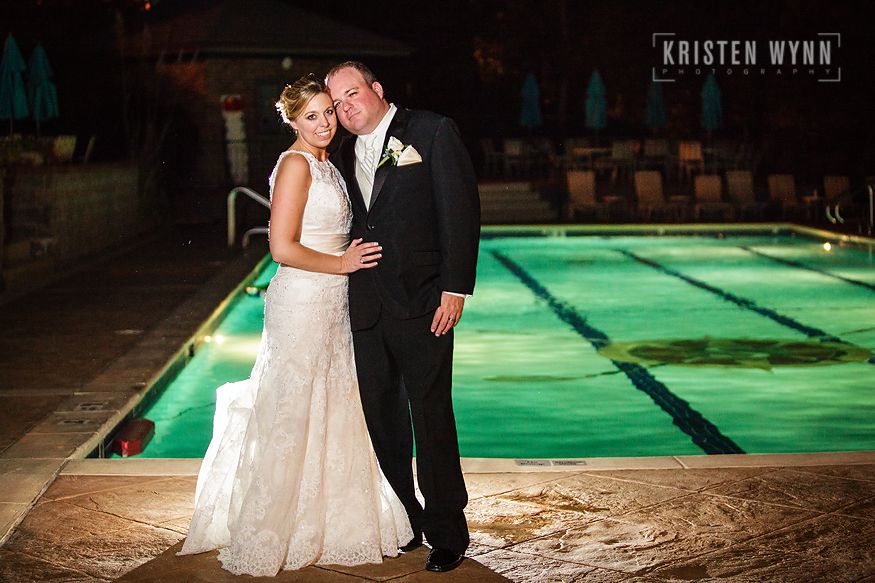 Thanks so much to Breanna and Joe – I wish you a lifetime of happiness and love together!