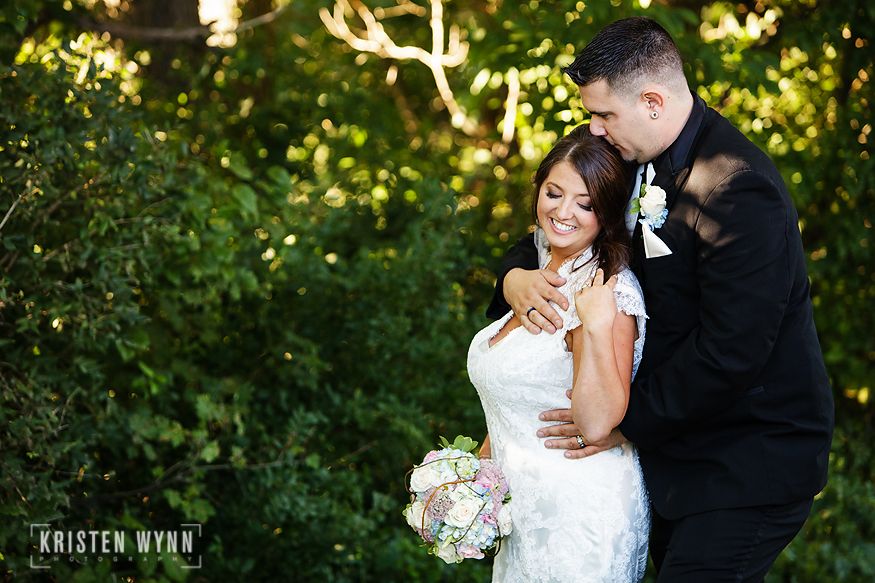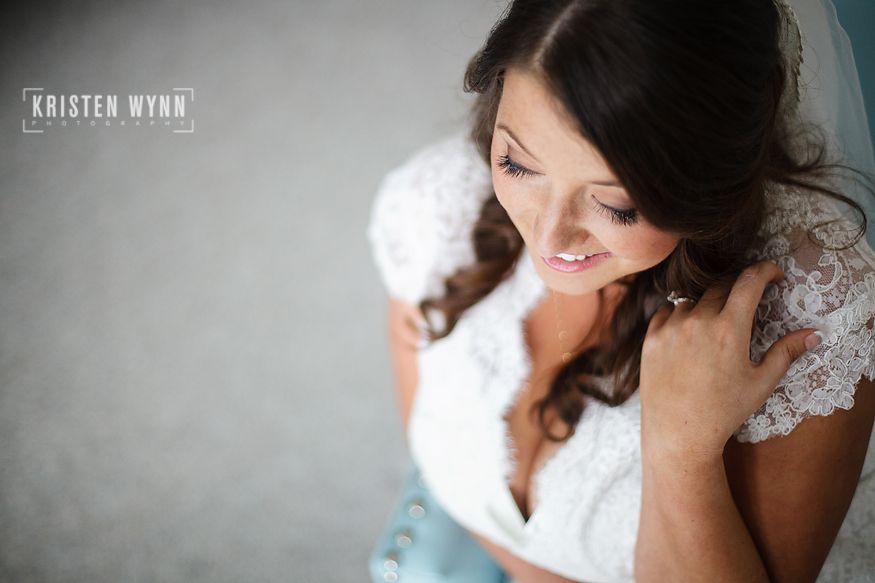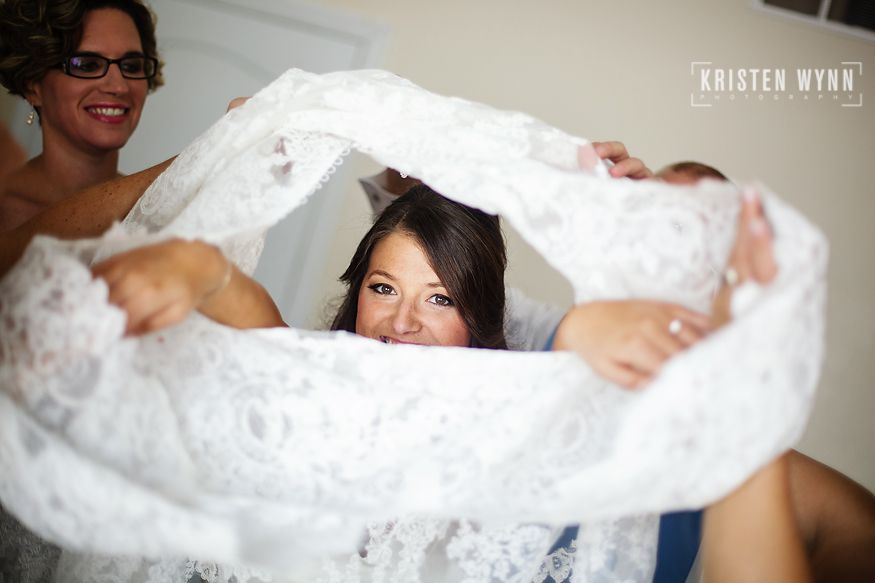 Angela and Brad had their engagement session last winter!   Their fall wedding was totally different weather – bright and warm and beautiful.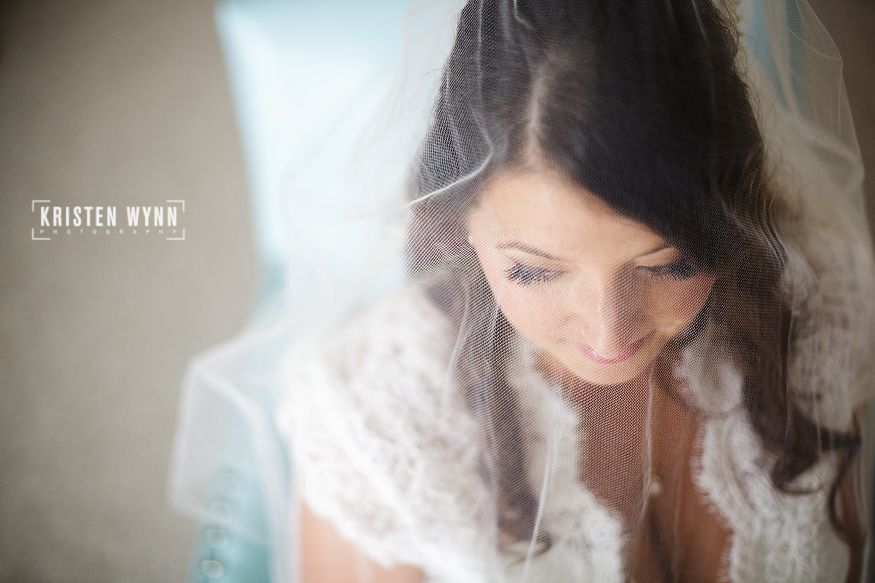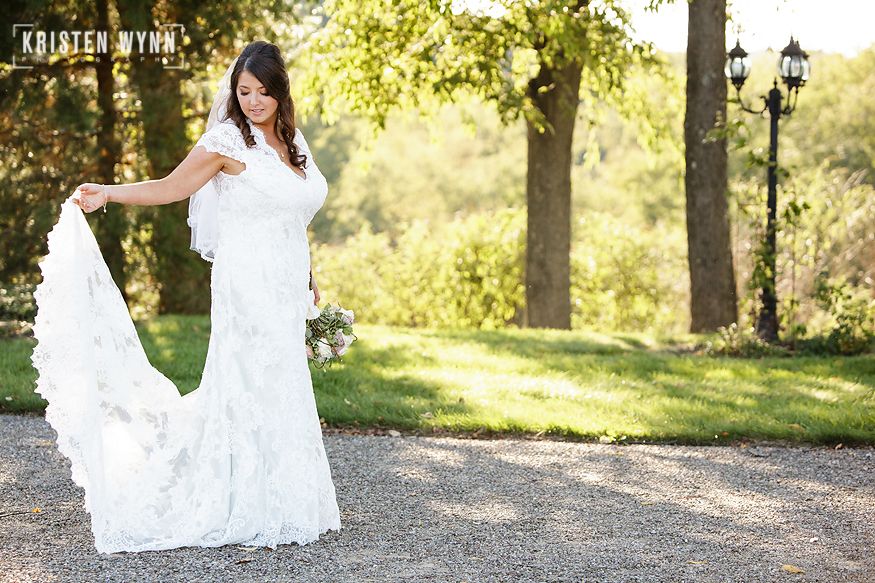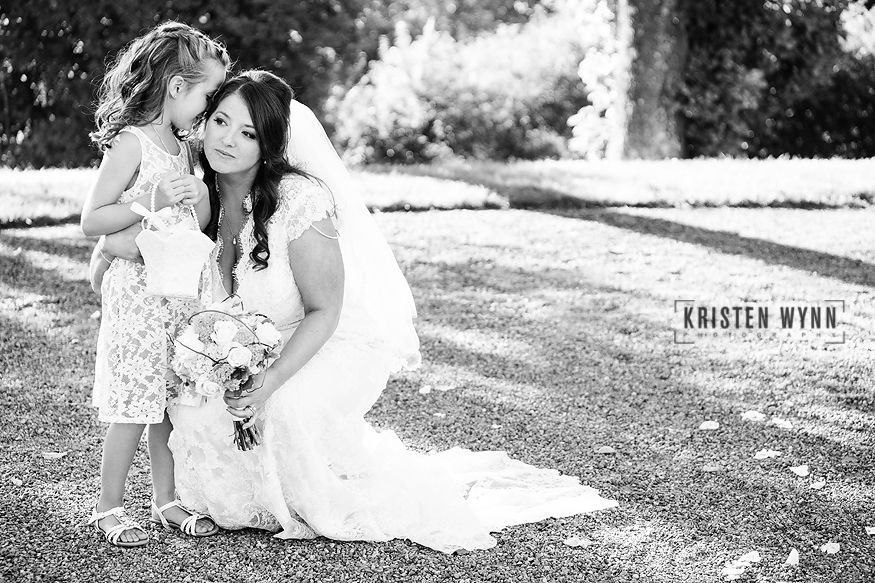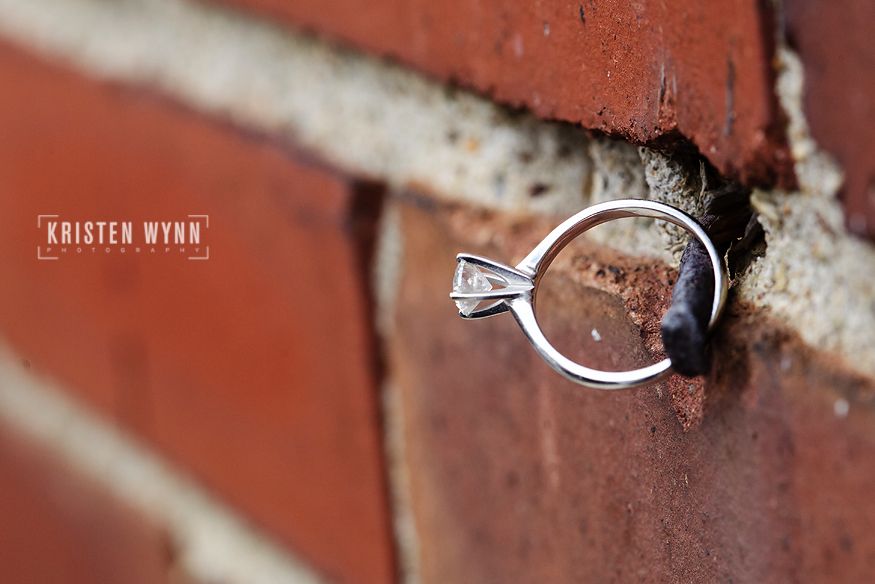 The day started with the ladies at the salon, then we headed to Greystone Fields in Gibsonia where the bride and groom had a few minutes before the ceremony to get photos on the property before their outdoor ceremony.  Angela had a male attendant on her side (a bridesman) and Brad had a female attendant on his side (a groomswoman), which is definitely something unique to their wedding!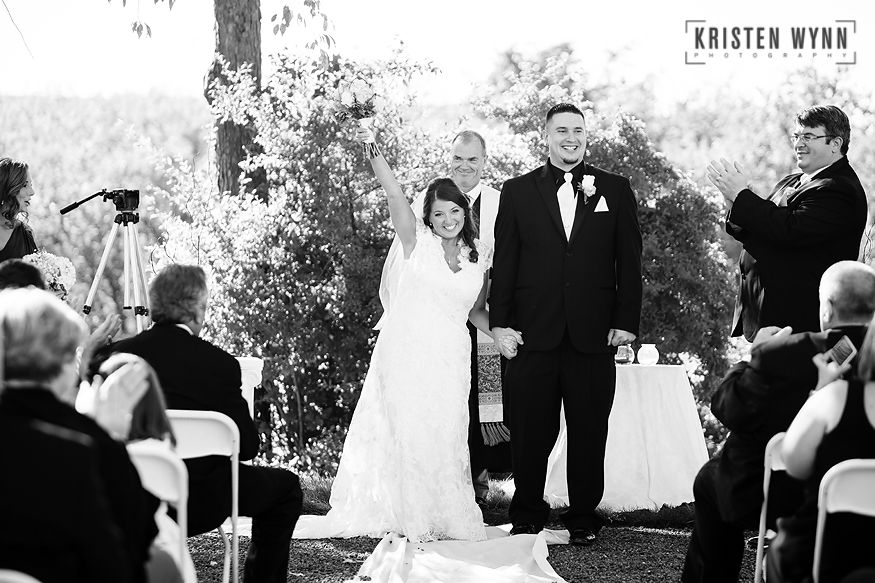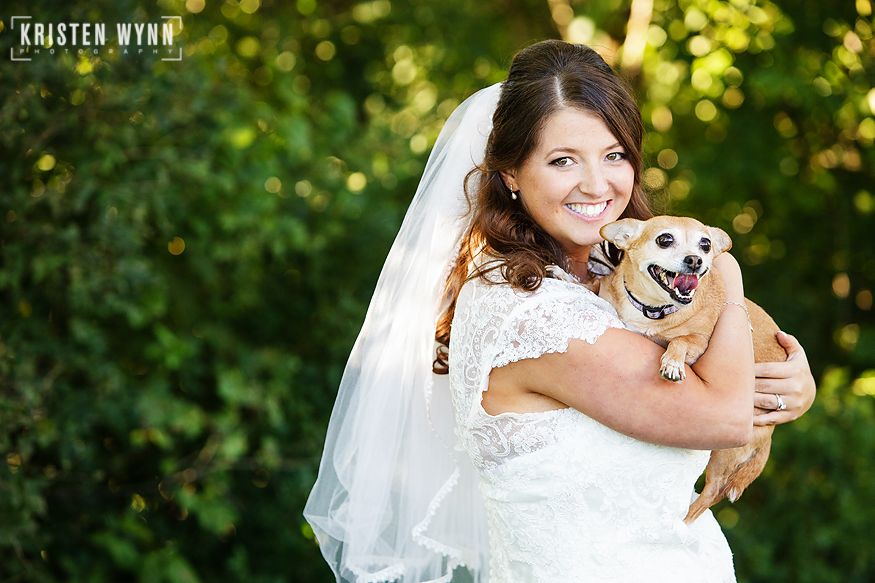 Of course, we had to get their dog in some photos too!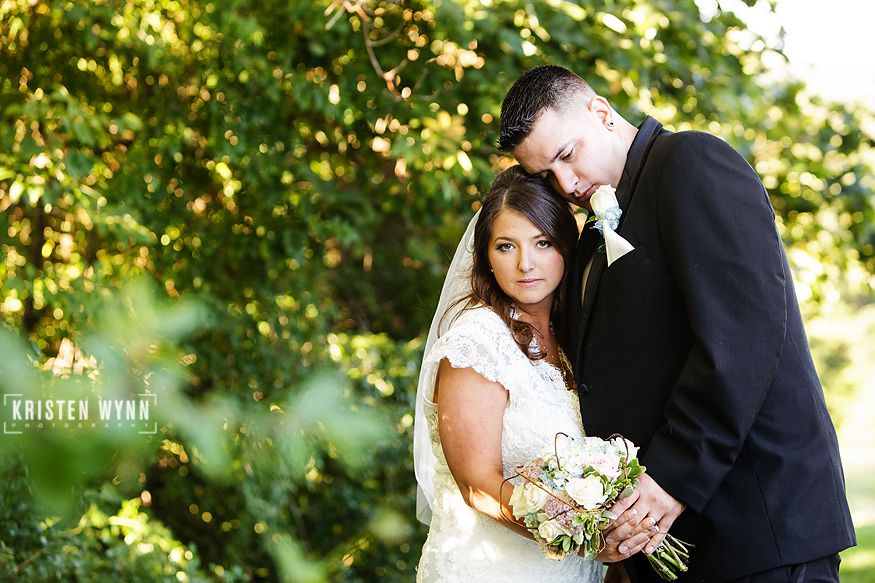 Brad is a big fan of the Penguins and also, he collects Terrible Towels. Angela had personalized Terrible Towels made as a big surprise for their entrance into the reception for her new groom.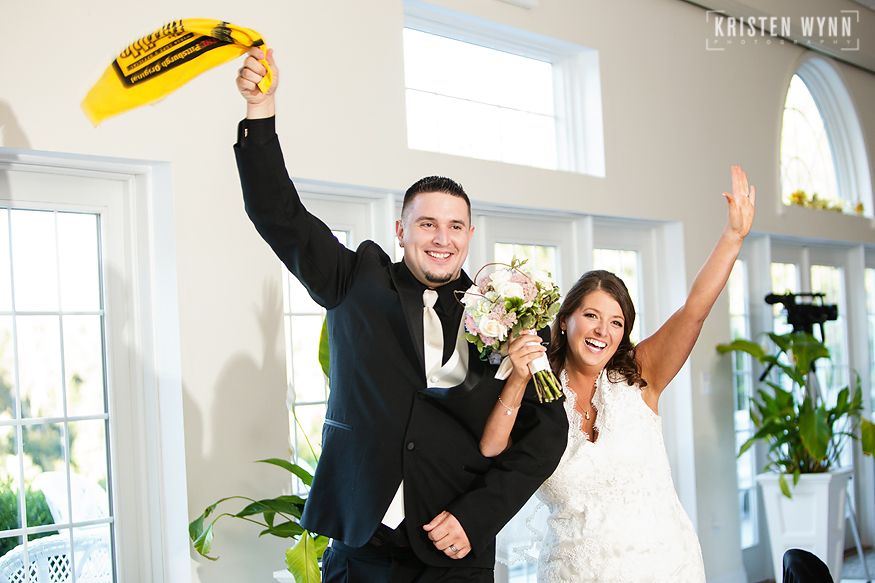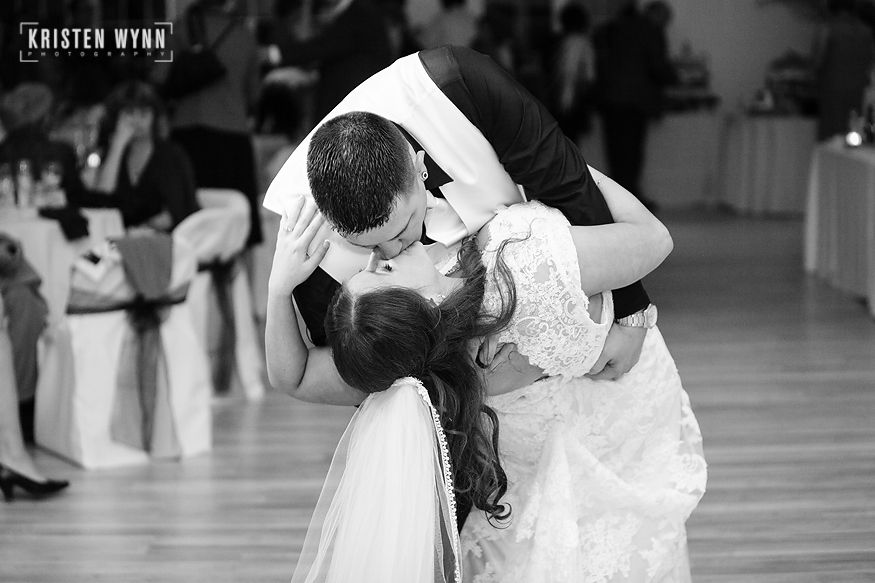 Food was served family-style around the table and the dance floor was packed! Before the night was over, the bride and groom sneaked away from the reception and did a few sparkler shots, including this shot for their thank you cards.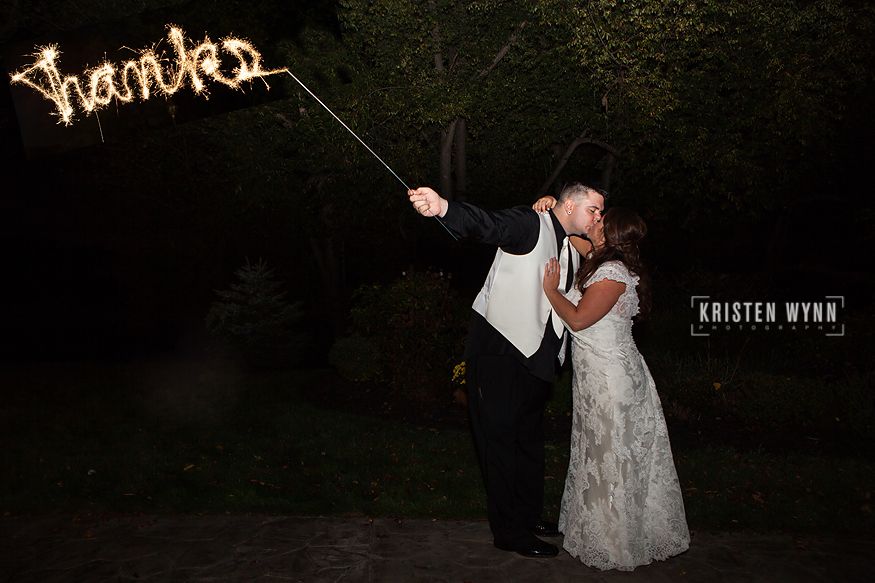 Thank YOU, Angela and Brad, for an amazing wedding! I wish you a lifetime of happiness together!