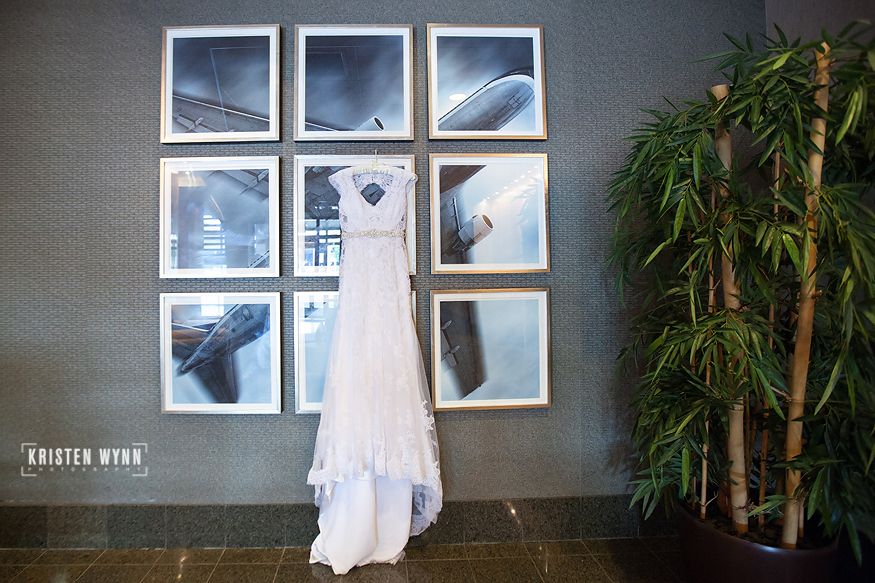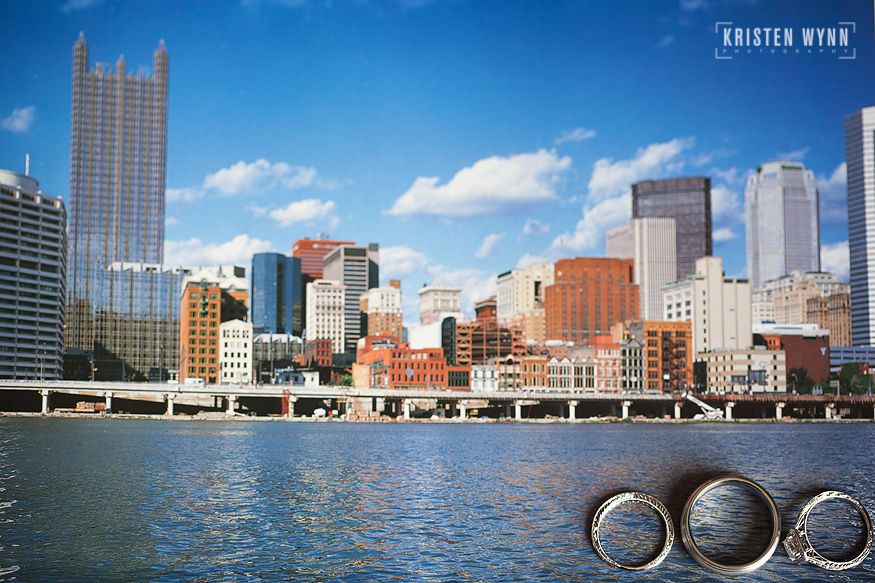 I've seen quite a few receptions in my day. Yet, when we entered the ballroom at the Hyatt at the airport, my jaw actually dropped. I may have even uttered a "Holy smokes…"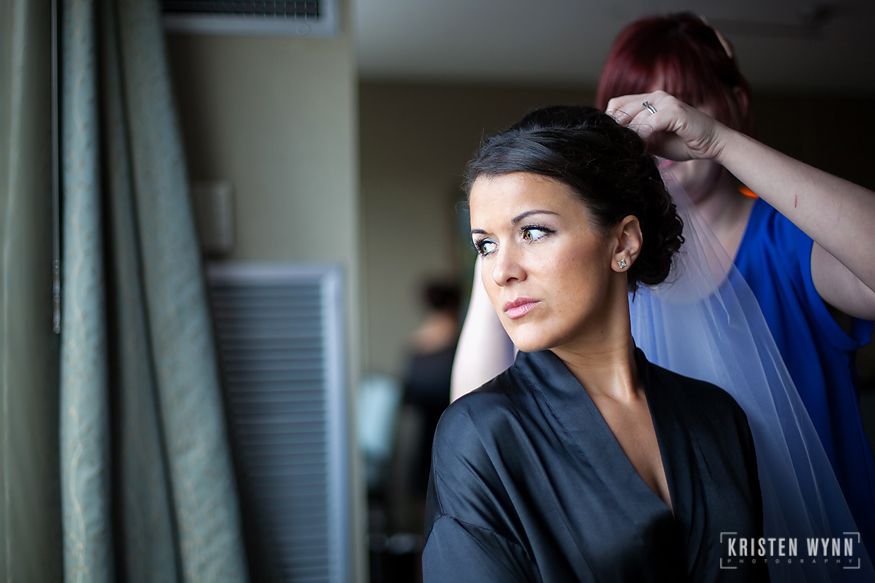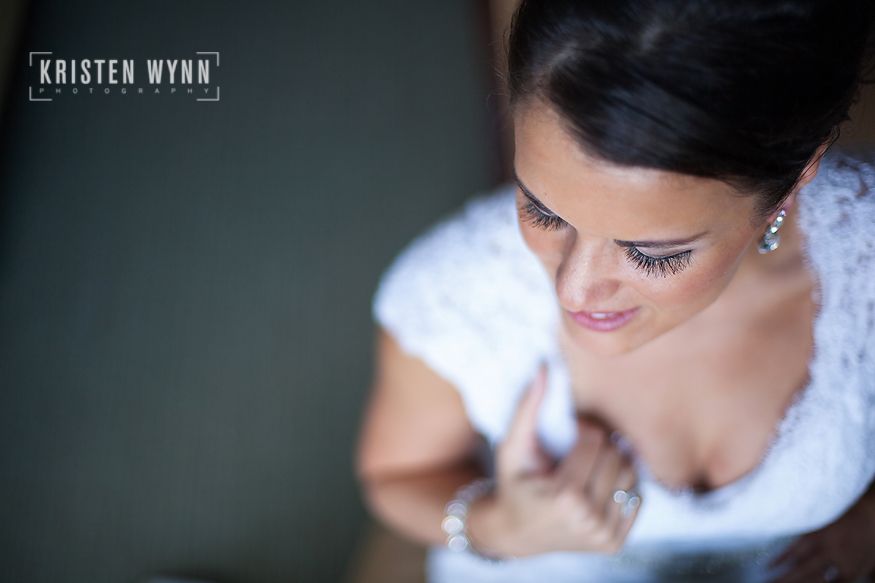 Kylie and JB made their vision come to life. Kylie's a hardworking nurse and JB is in management at the Hyatt. I could tell how beloved JB is at work by how much effort the Hyatt staff went to to make the event amazing.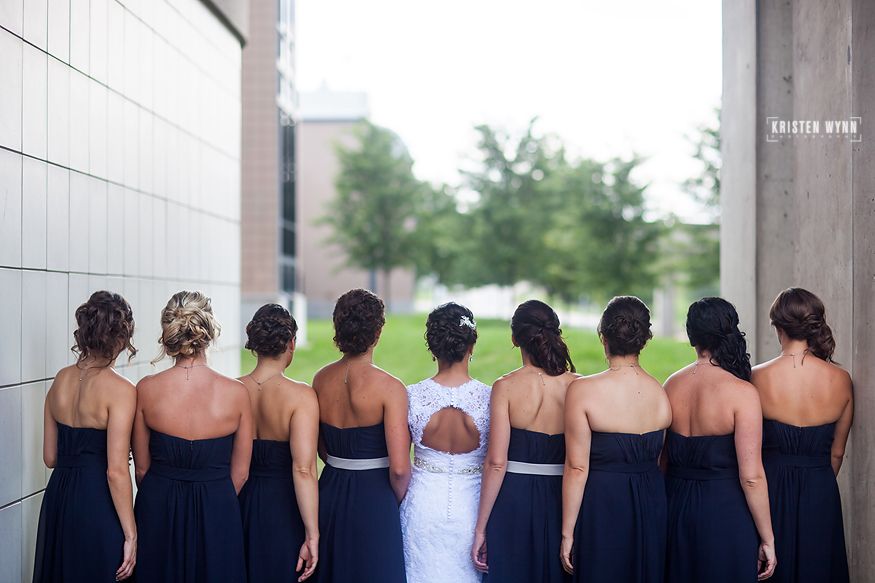 The Hyatt ballroom was beautiful and newly updated and Kylie got ready in their amazing presidential suite.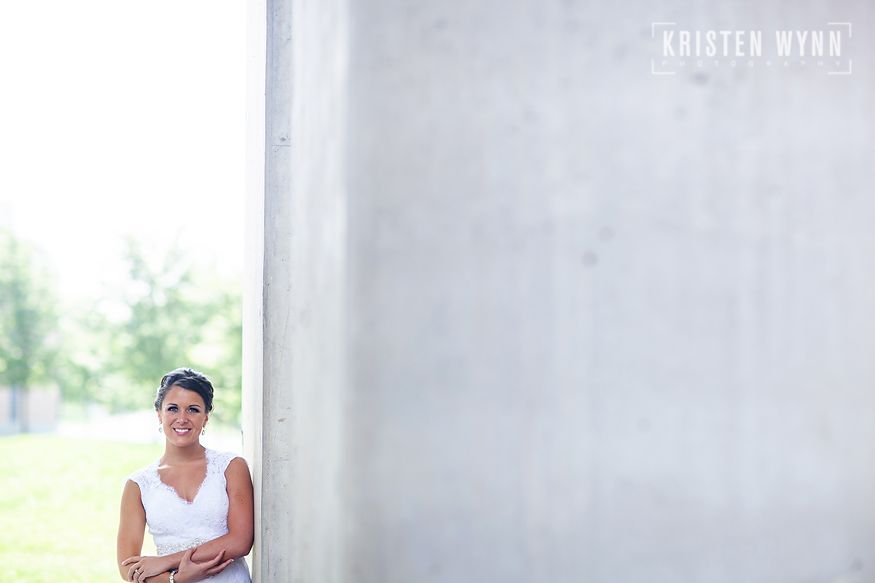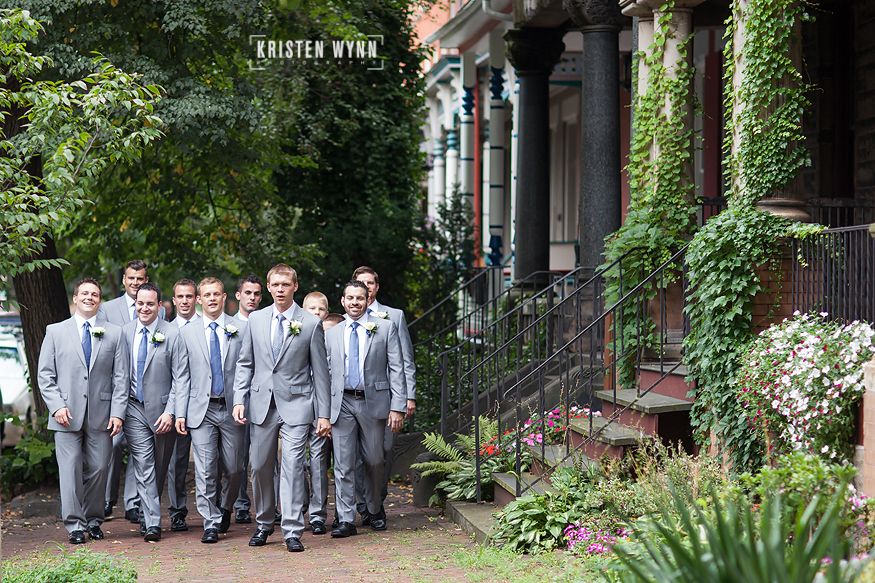 Wedding Day Professionals:
Bridal Gown: Maggie Sottero from MB Bride
Hair Styling: Elisha Evans Styling
Transportation: Nittany Party Bus
Cake: Bethel Bakery
Entertainment: PJ the DJ
Ceremony Venue: Calvary United Methodist on the North Side, Pittsburgh, PA
Reception Venue: Hyatt Regency Pittsburgh International Airport in Pittsburgh, PA
Photography: Kristen Wynn Photography of Pittsburgh, PA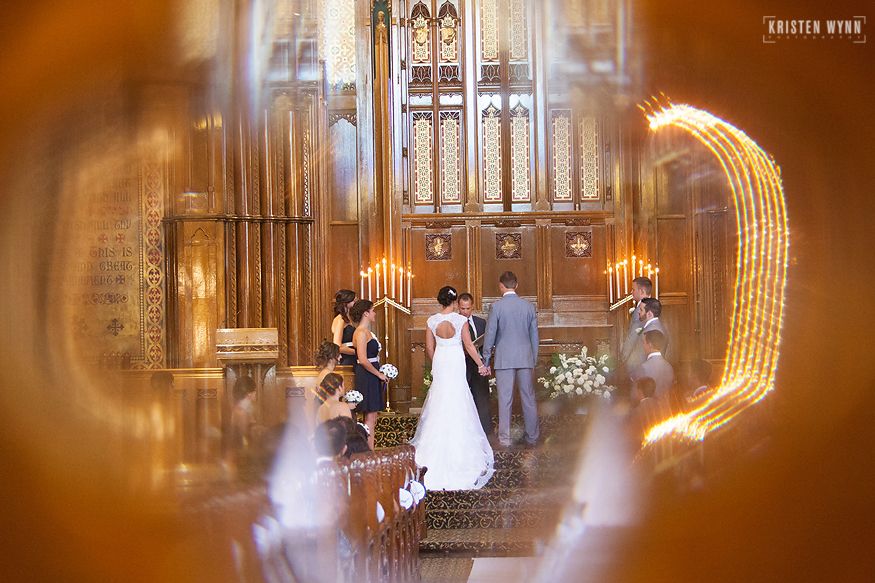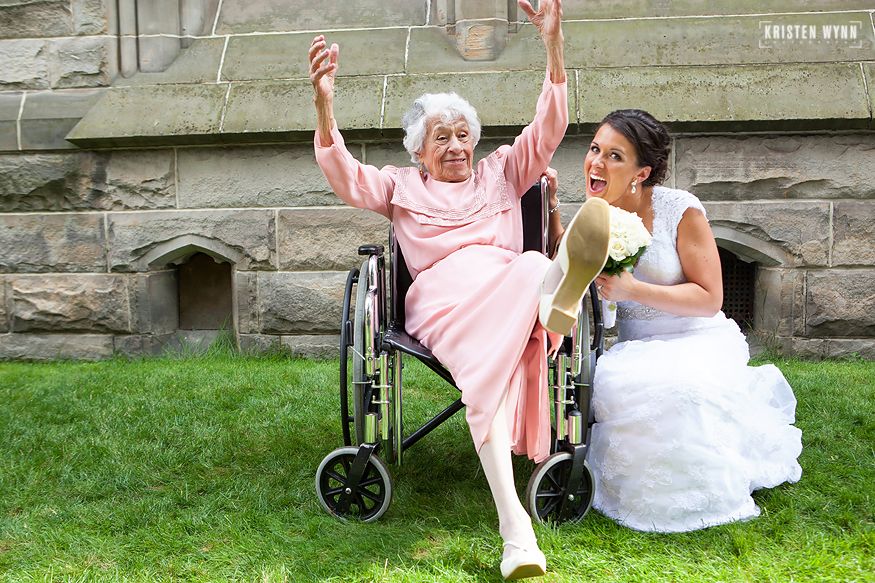 They had a s'mores bar and their wedding was actually on National S'mores Day, coincidentally! There was an entire dessert room called the "Sweet Spot." Behind their bridal table was an entire wall screen of candles. There was a beautiful custom bar and Nittany Lion ice sculpture as well as an open-air photo booth and sequined table linens.
Holy smokes indeed!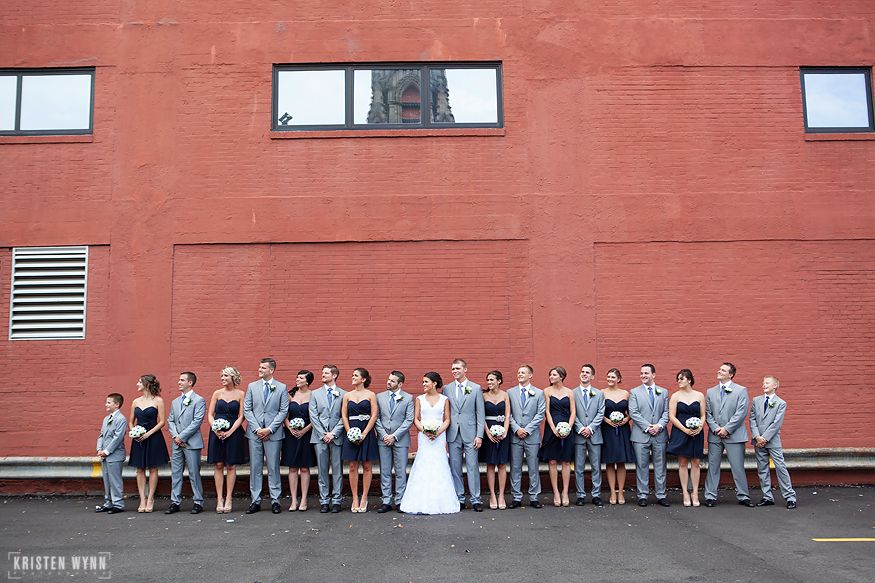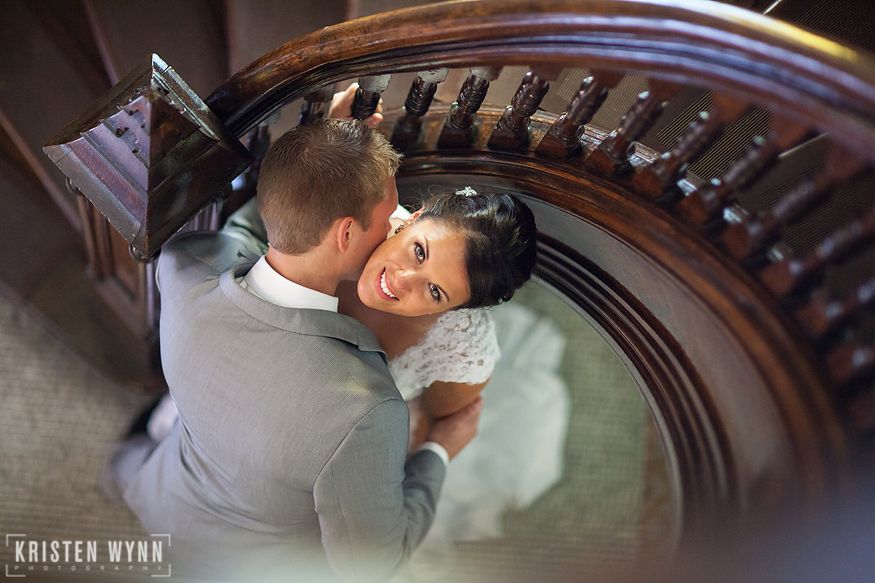 But here's the thing – it isn't about just the details and the luxury with these two. It's about the real connection between them. They are lighthearted and genuinely funny. I met them each separately on the wedding day and immediately, I could see how they were a completely perfect match.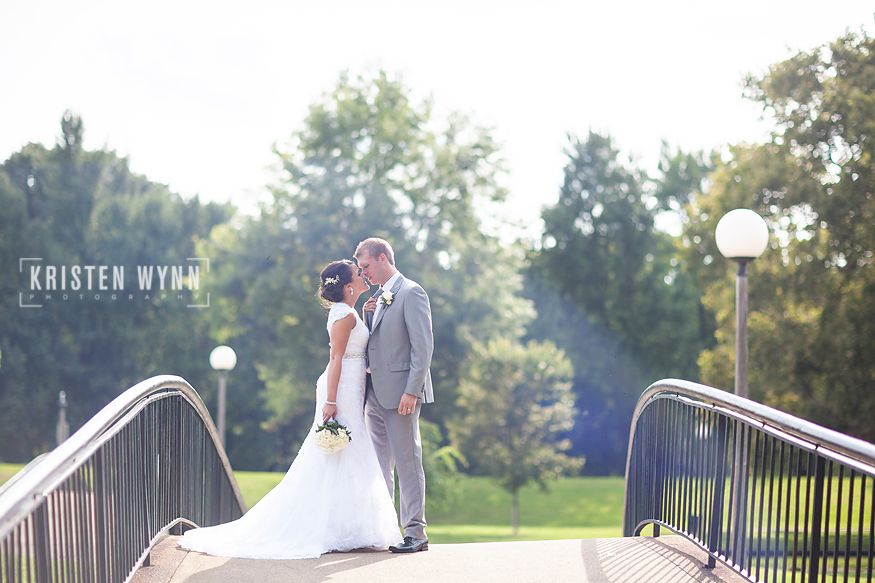 Kylie was just an awesome, easygoing, fun bride and JB was so welcoming and kind. I adored their wedding, miss it, and wish we could all do it all over again!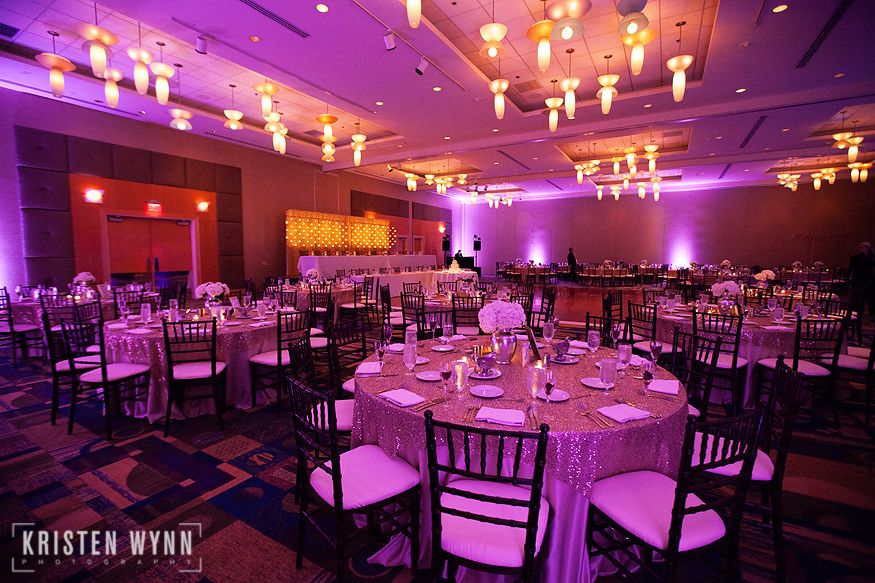 I hope Hawaii was fabulous, you two. It was an honor to work with you.