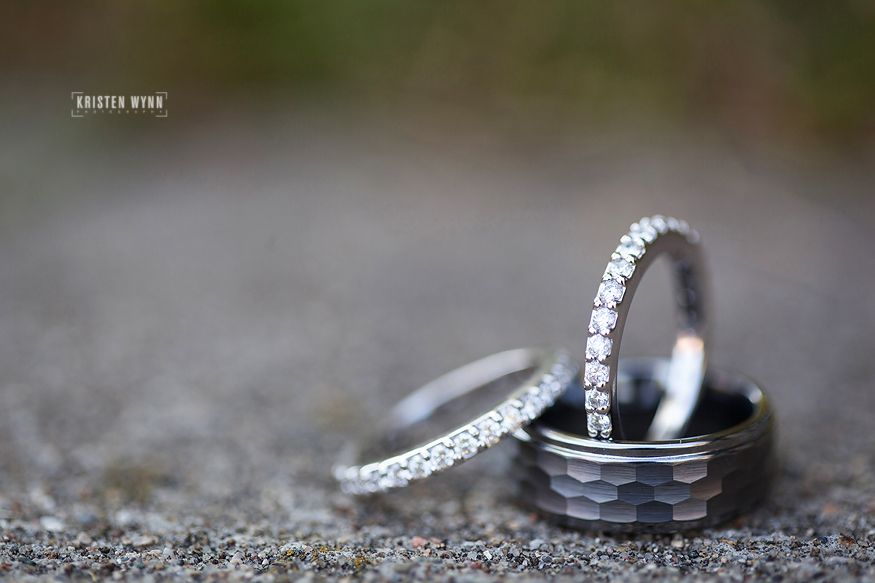 Kim and Matt both grew up in the Pittsburgh area, but it wasn't until they both separately moved to D.C. that they ended up meeting!
As it would happen, they met around Halloween time several years ago, and I believe Kim was dressed as a "sexy witch" while Matt was dressed as JD from the TV show Scrubs. Kim actually had planned to leave the bar (she had already closed her tab) when Matt came in, but she ended up staying and in August, they were married in a hometown ceremony!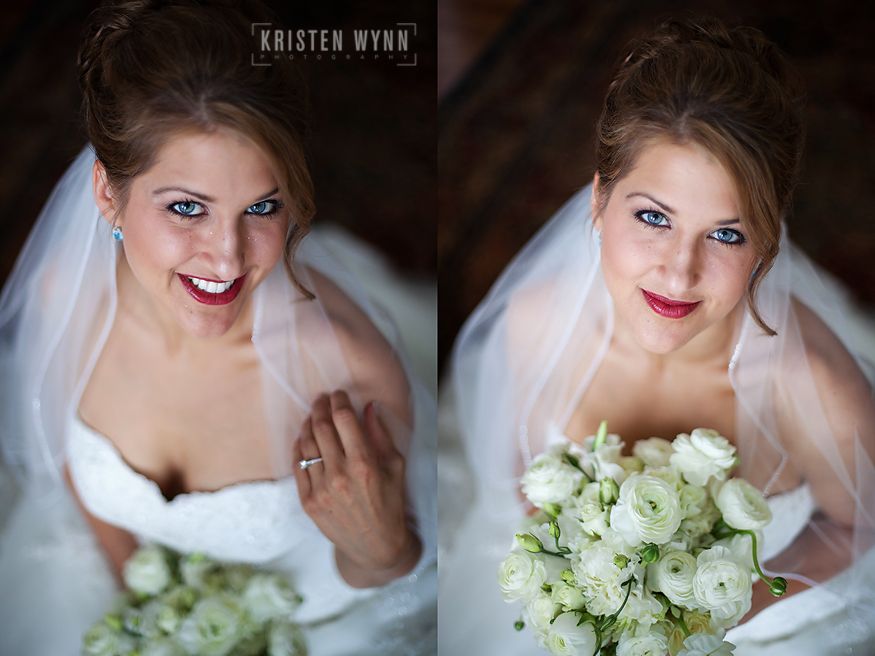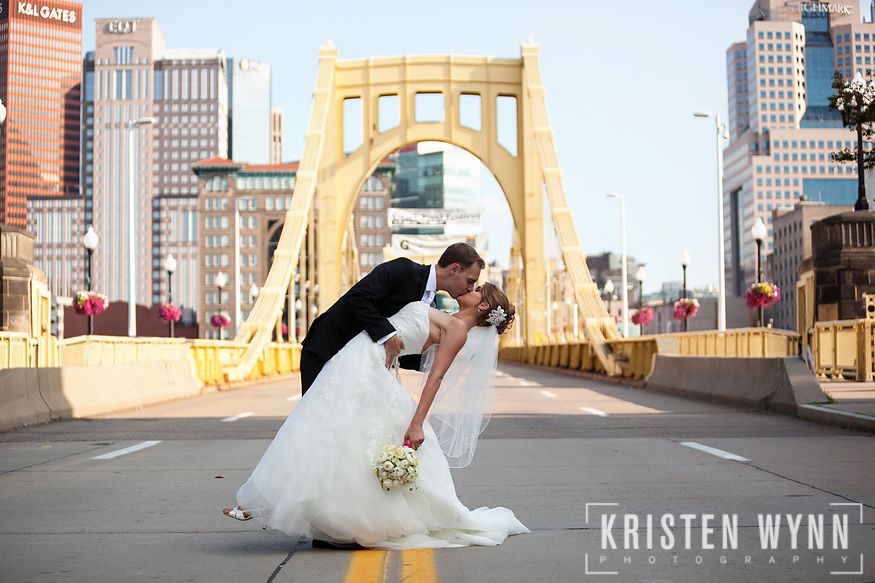 The day started at Caruso's in Bethel Park, then back to the bride's parents' home for the ladies to get ready. Then we were off to the church.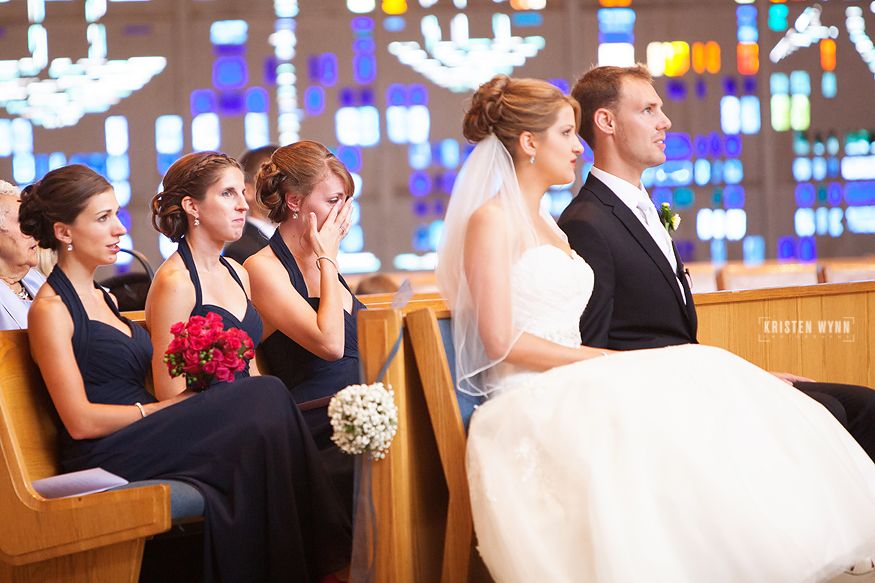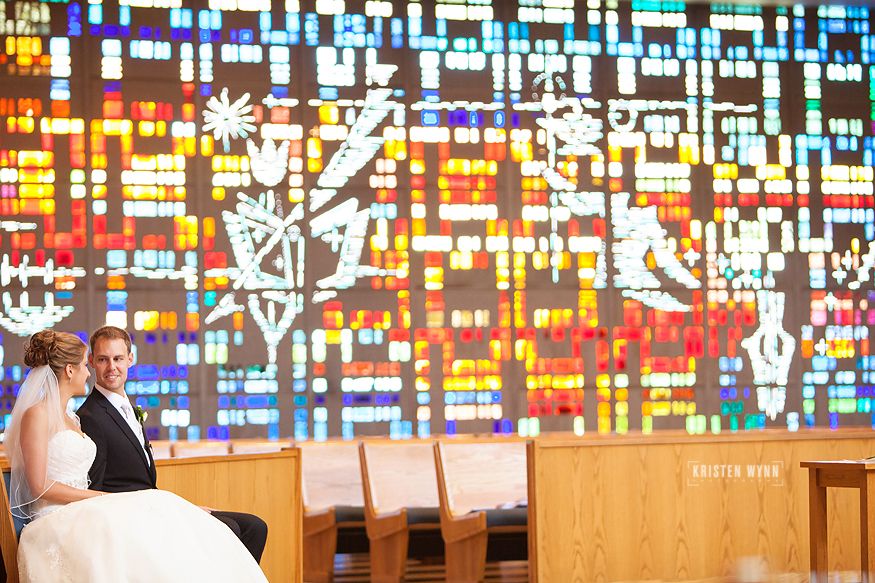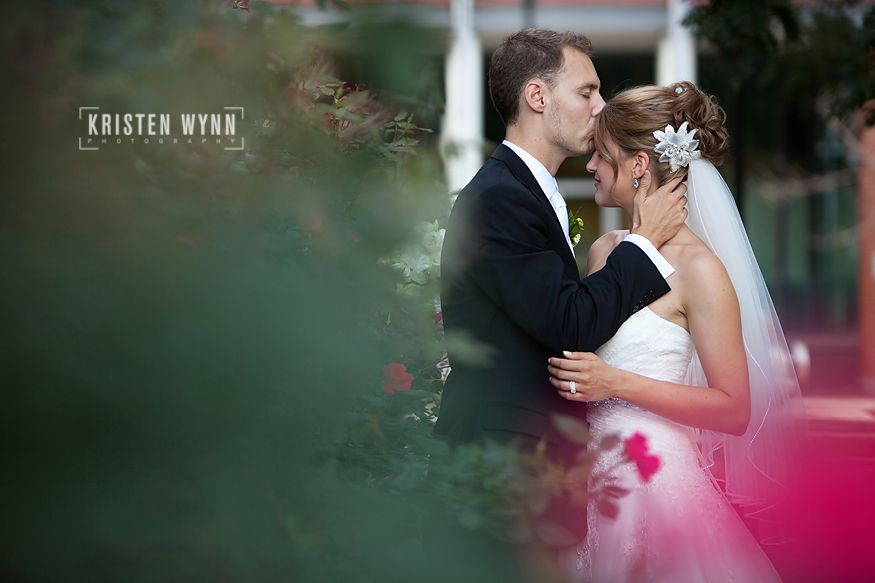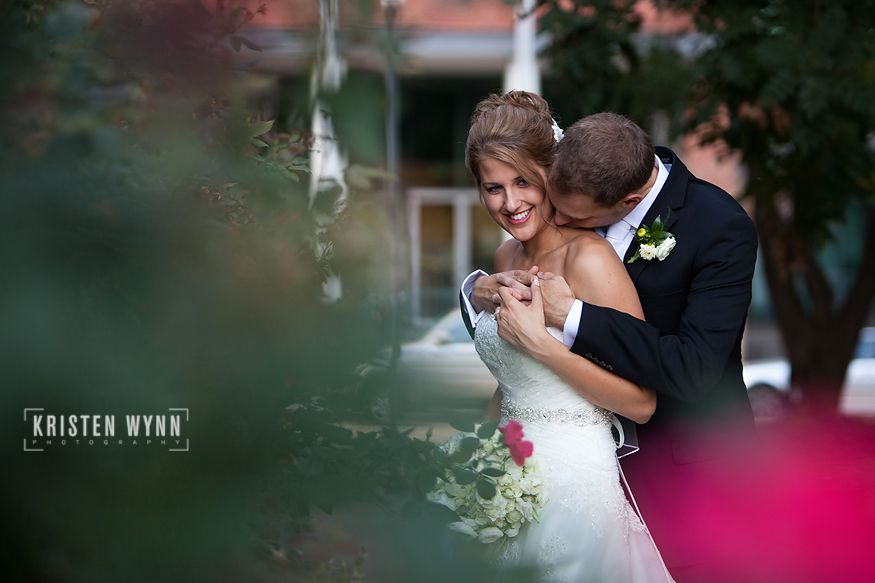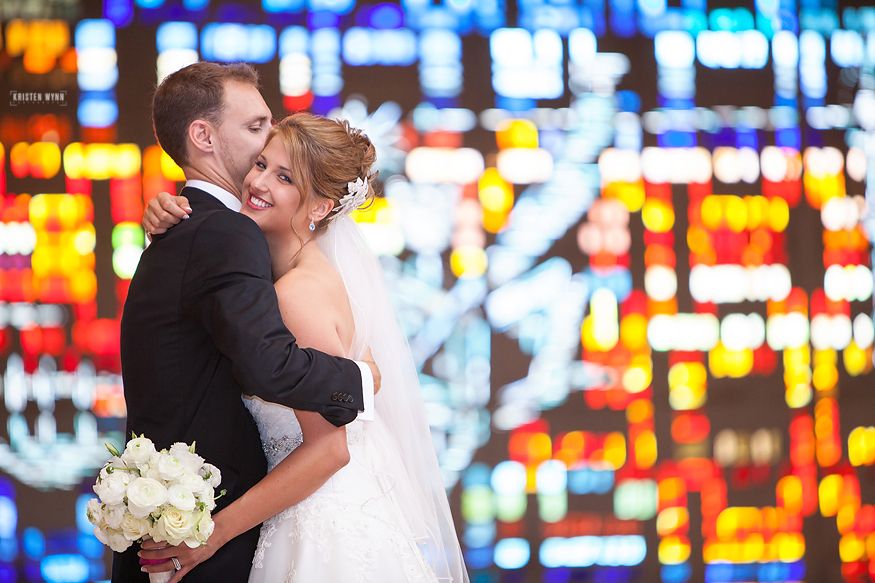 After church, we made two stops for photos (in the trolley!)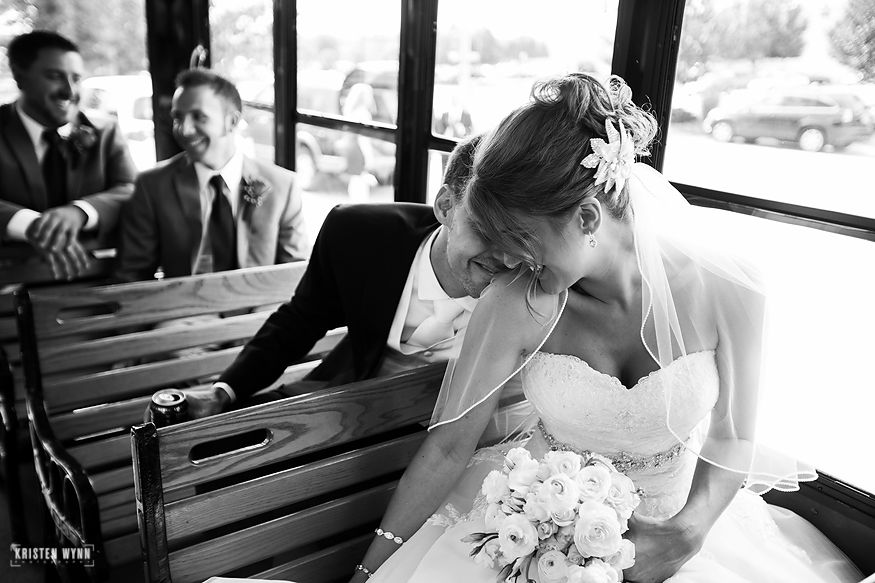 First, we went down to the North Shore and we were even able to get some photos near PNC Park. Then, we headed up to Mt. Washington and it happened to be a beautiful, crisp day with so many white puffy clouds in the sky – perfect for the midday skyline photos Kim wanted. (Her other big request was a bridge shot and we ducked a bit of traffic to get it!)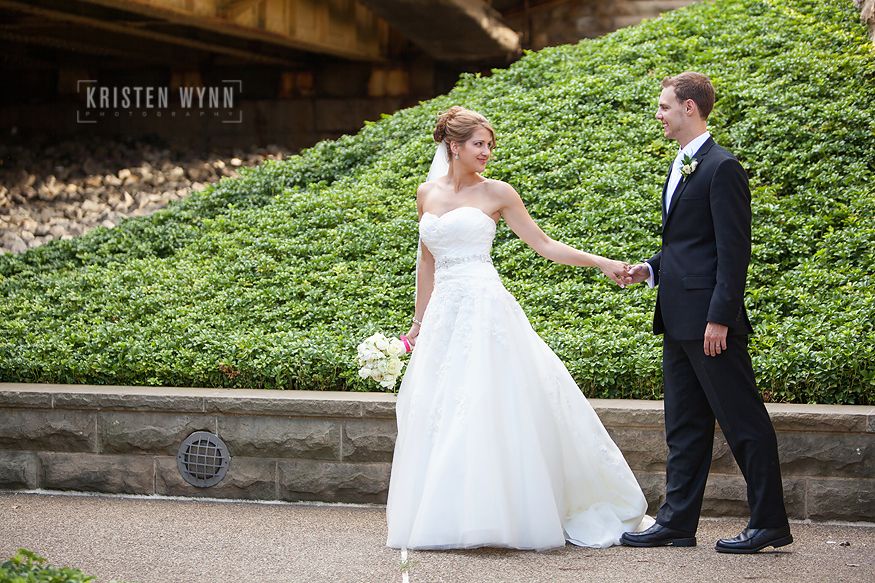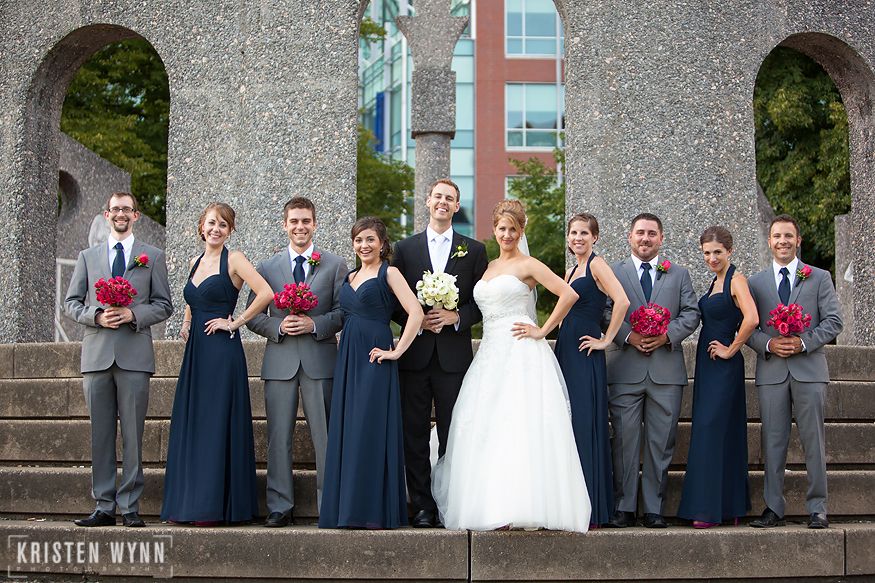 The reception looked out over a beautiful skyline view and the dance floor was packed!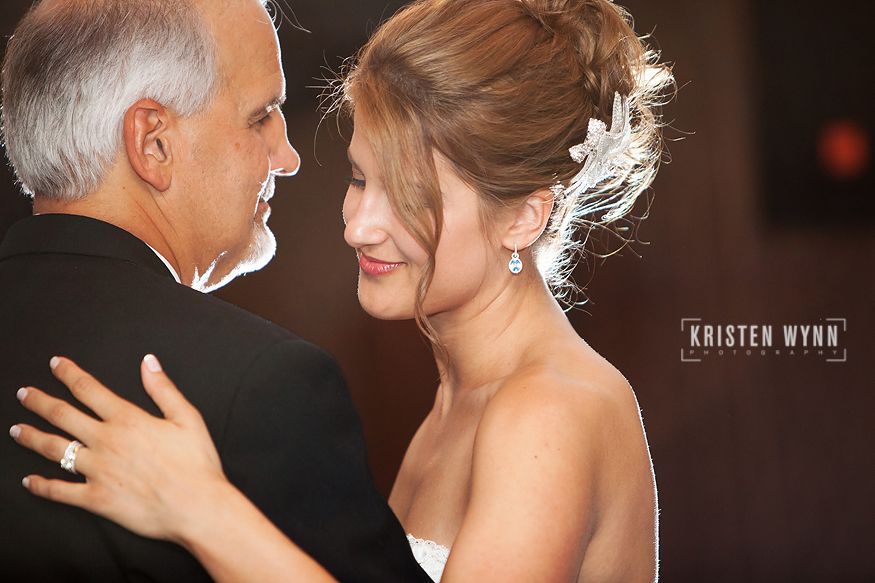 Thanks so much to two of the kindest, sweetest families and this adorable couple – I hope Hawaii was fabulous and congrats again, newlyweds!