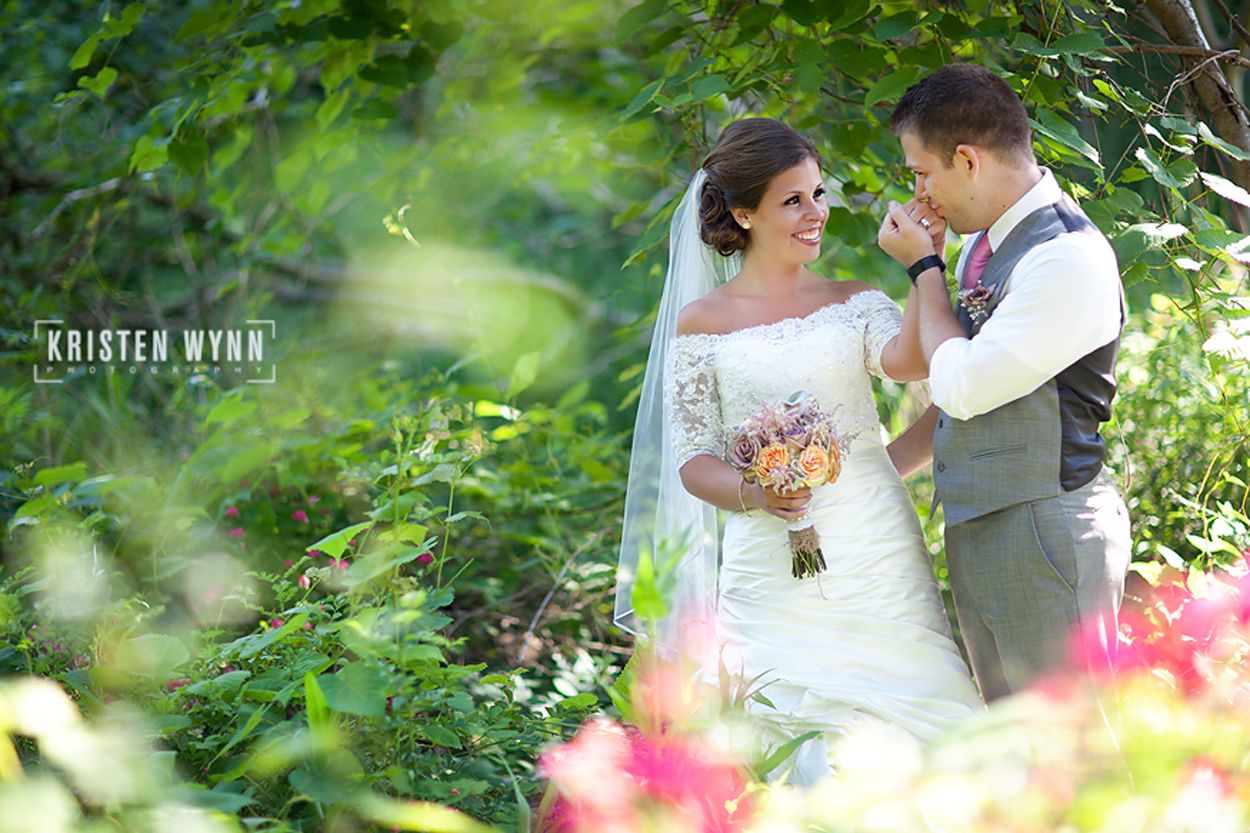 On the morning of Lindsay and Steve's wedding, there was a little piece of blue paper on the counter in their spacious apartment. It was a note to Steve from Lindsay about the day, written in matching blue ink in Lindsay's careful printing.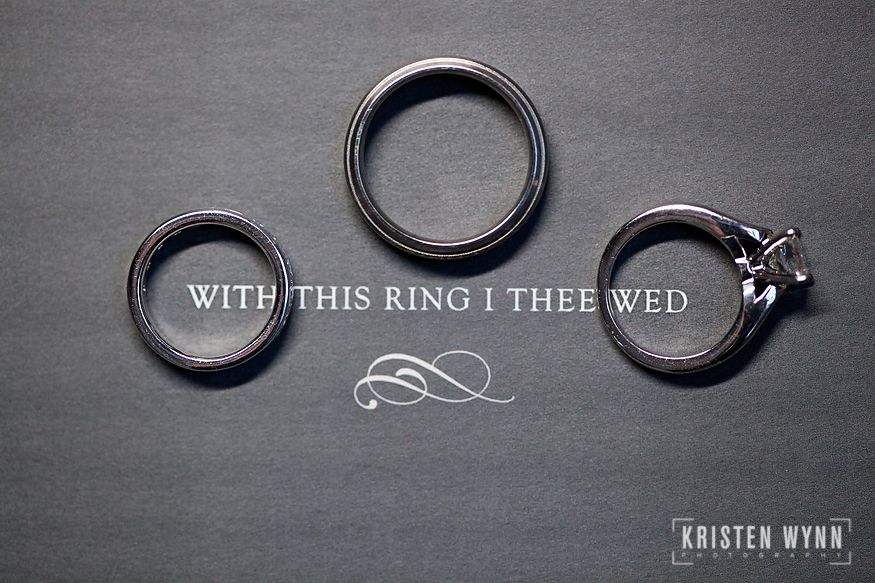 It reminded him to pin on his boutonniere and it mentioned where they should meet to finally see each other for the first time on their wedding day.
And at the very bottom was a little afterthought: "Don't forget the keys!"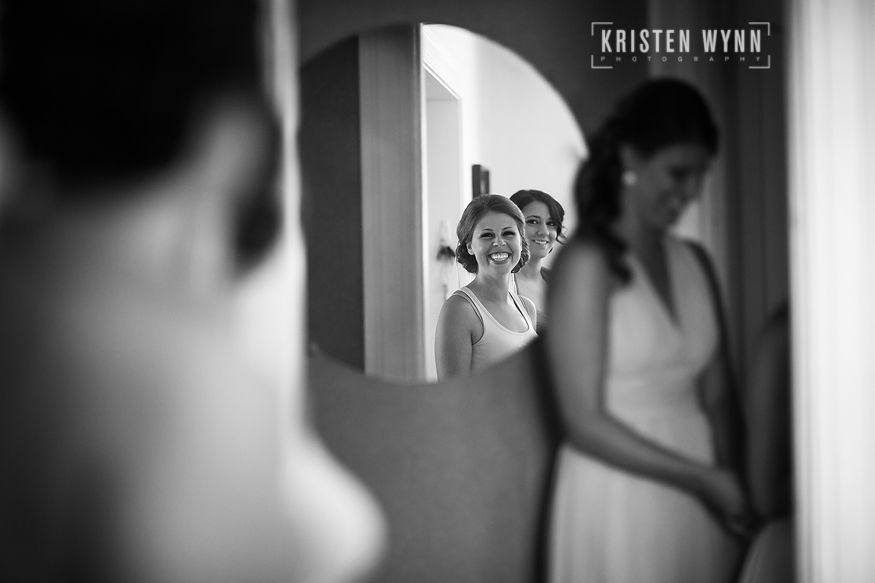 It's just a simple sentence. In the huge amount of chaos that goes into a wedding day, little moments like this are easily overlooked. It wasn't a grand gesture of a fancy wedding day card to be handed from bride to bridesmaid to groomsman to groom for a big reveal. It was just a note on the counter where Lindsay was looking after her husband, making sure he had everything he needed for the day. It was comfortable and it was caring and it was real.
That note, to me, is a symbol of what marriage is. It's the little things – communication, making sure you are on the same page, helping one another, and the everyday excitement of working, living, and just being together.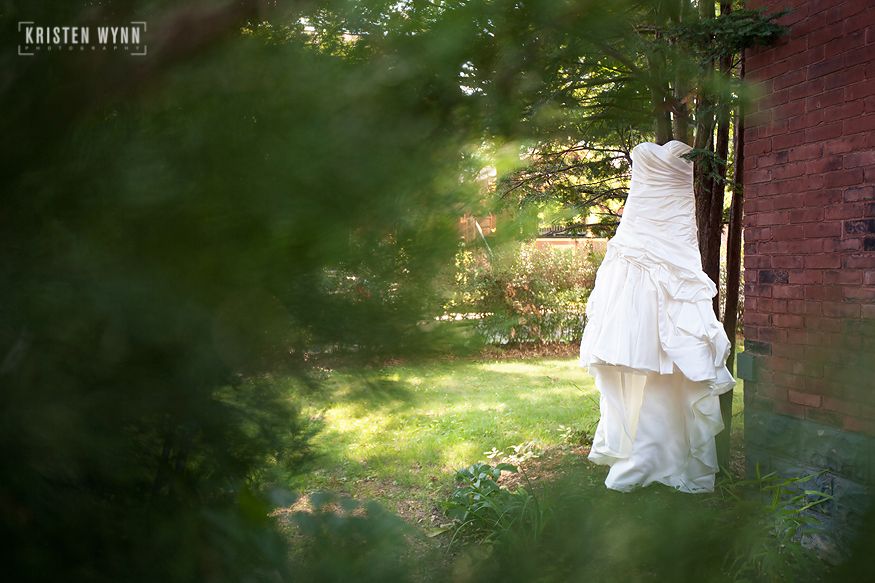 I have started and restarted this blog entry about five times.  I'm at a loss for words about this couple – I'm not often at a loss for words when I write.
But these two are amazing people.
We met last fall for their engagement session in the South Side. Their wedding day had beautiful weather, the first day of summer.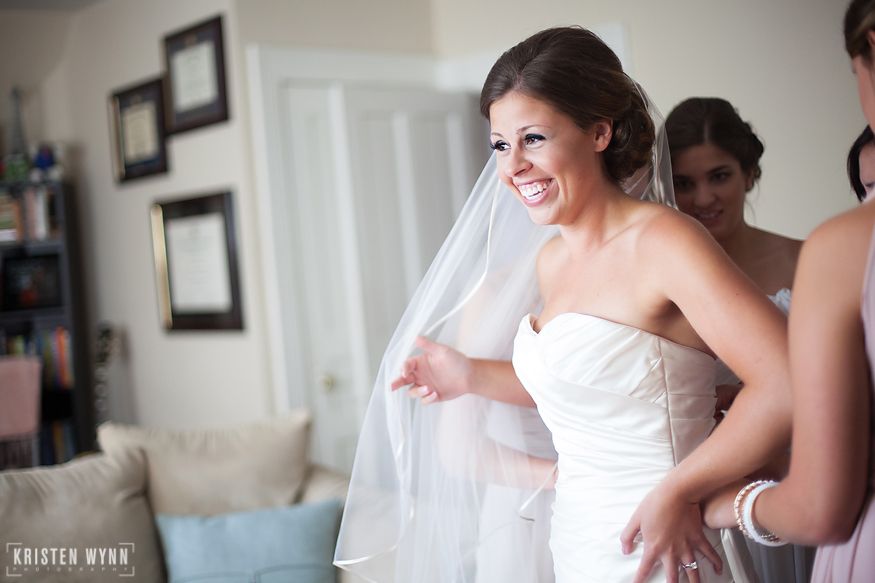 Lindsay got ready in their apartment – the lighting here was just perfect. I love older homes and the place had so much charm and character. After she was ready, her dad came to pick her up (he had his first look at her all dressed as a bride) and chauffeur the ladies around town.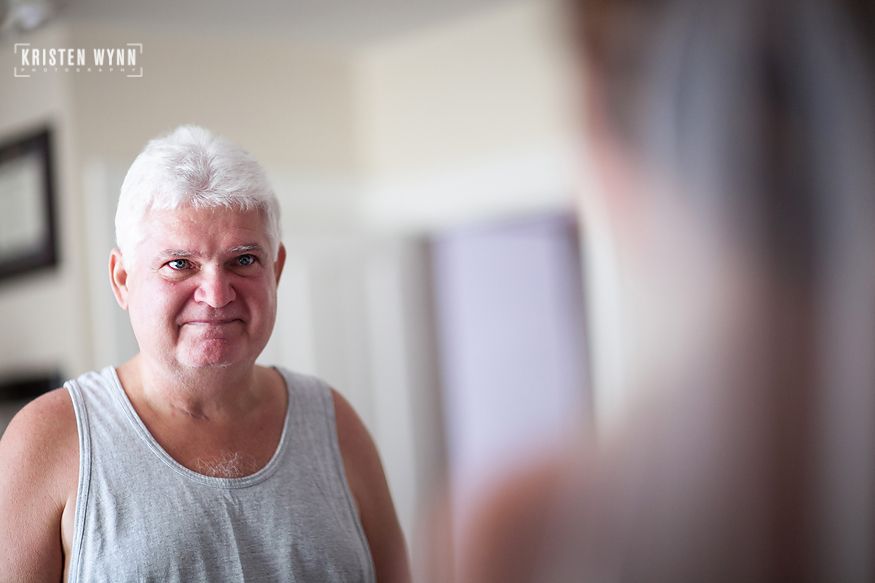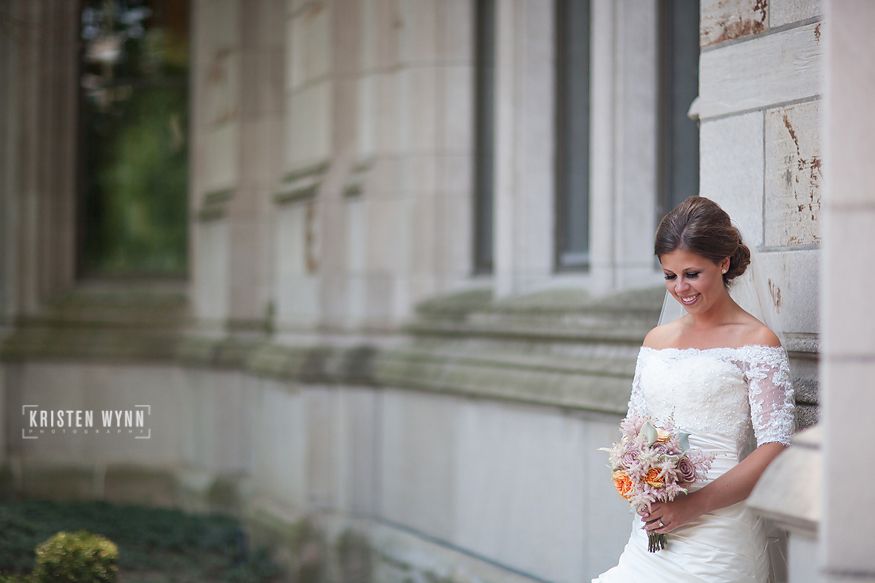 Wedding Professionals
Bridal Gown: Maggie Sottero
Bridesmaids' Gowns:  Bill Levkoff
Hair Styling: Brooke Rockwell Hair Design
Makeup Styling: Tammy Konzier with The Pittsburgh Stylist
Bridal Prep: Private Home
Floral Design:  Paulette Still with Posy Flower Studio, formerly The Urban Gypsy
Menswear: Macy's
Ceremony Venue:  Corpus Christi Parish in McKeesport, Pennsylvania
Portrait Location: University of Pittsburgh Campus
Reception Venue: Stratigos Banquet Centre in North Huntingdon, Pennsylvania
Entertainment: Chad Kesich, 3D Sound Productions
Cake: Oakmont Bakery
Photography: Kristen Wynn Photography of Pittsburgh, Pennsylvania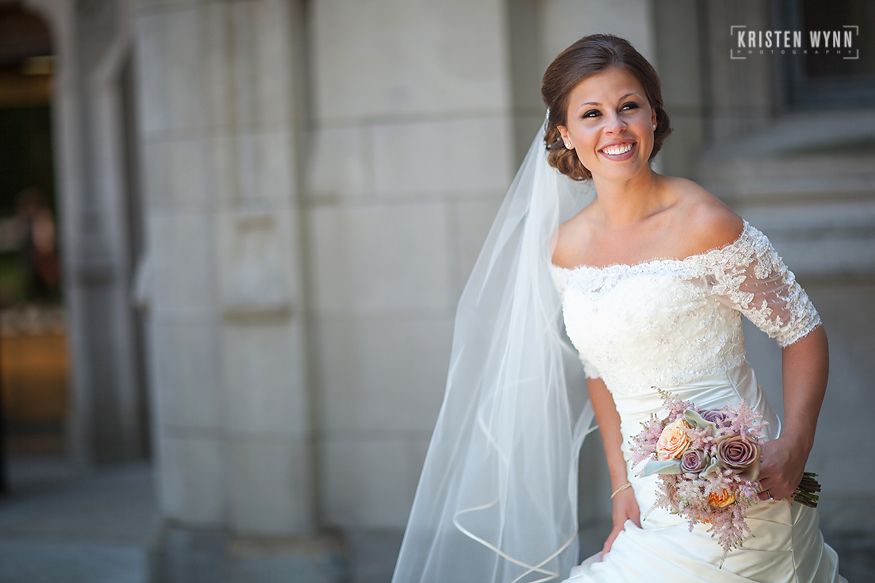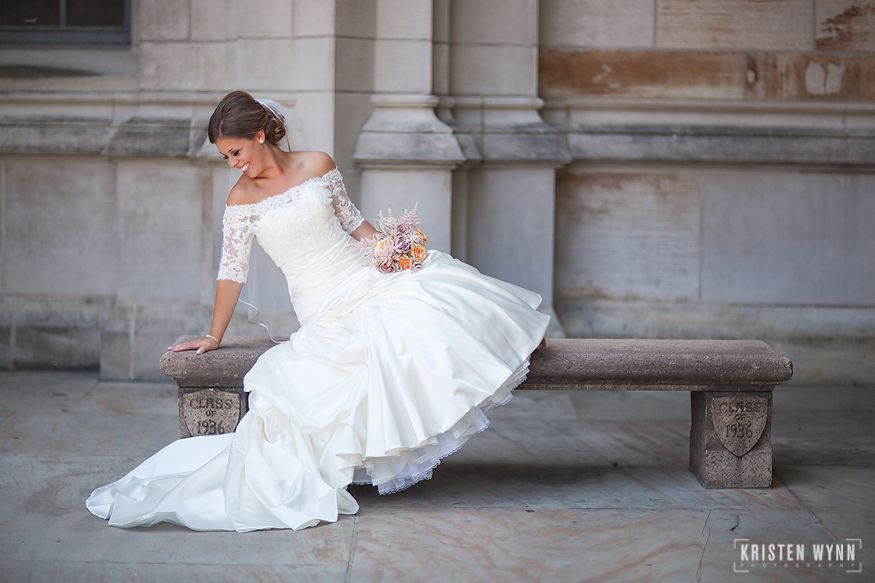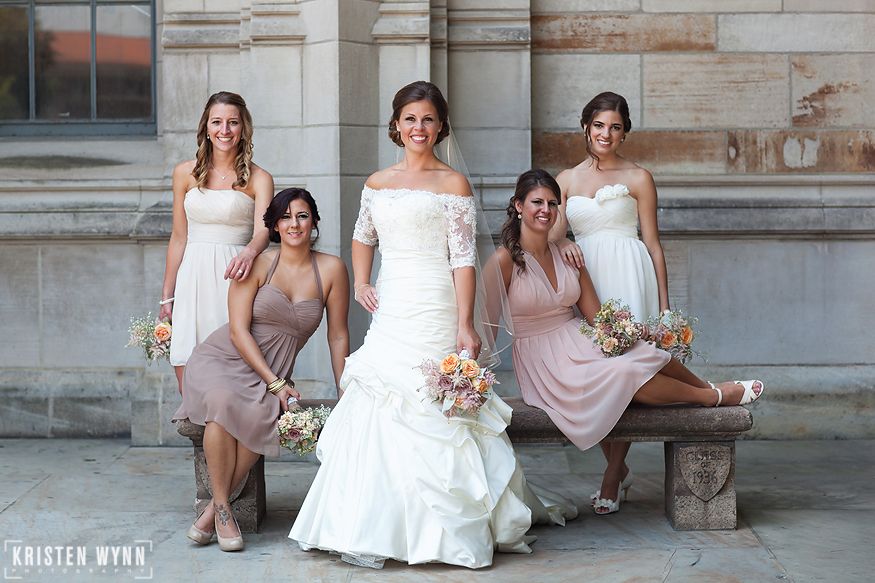 We headed to the Pitt campus where both Lindsay and Steve attended college for the portrait session. Following a special first look, we traveled to their hometown church in McKeesport.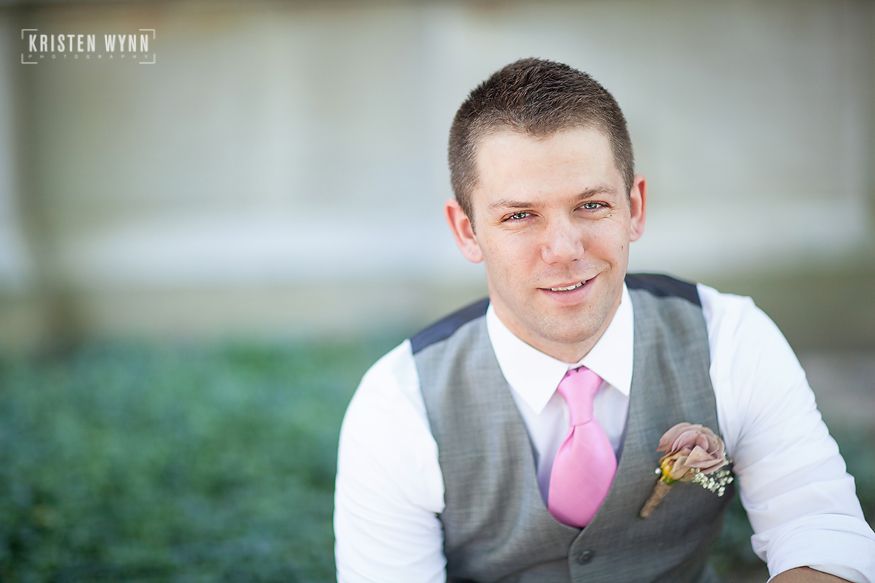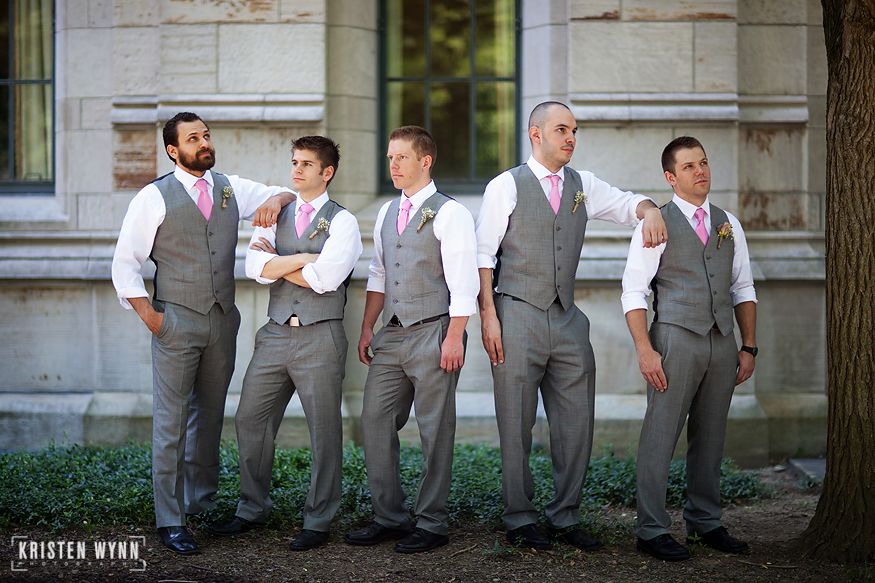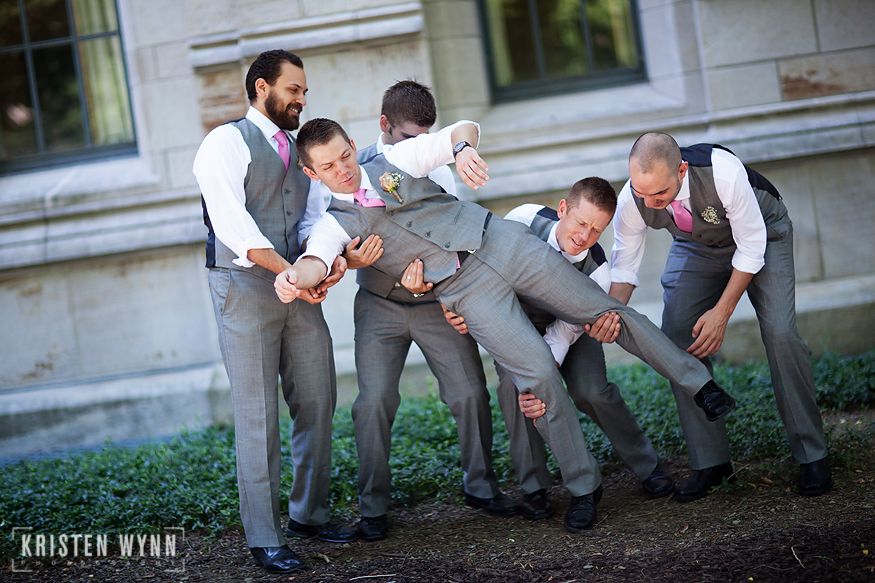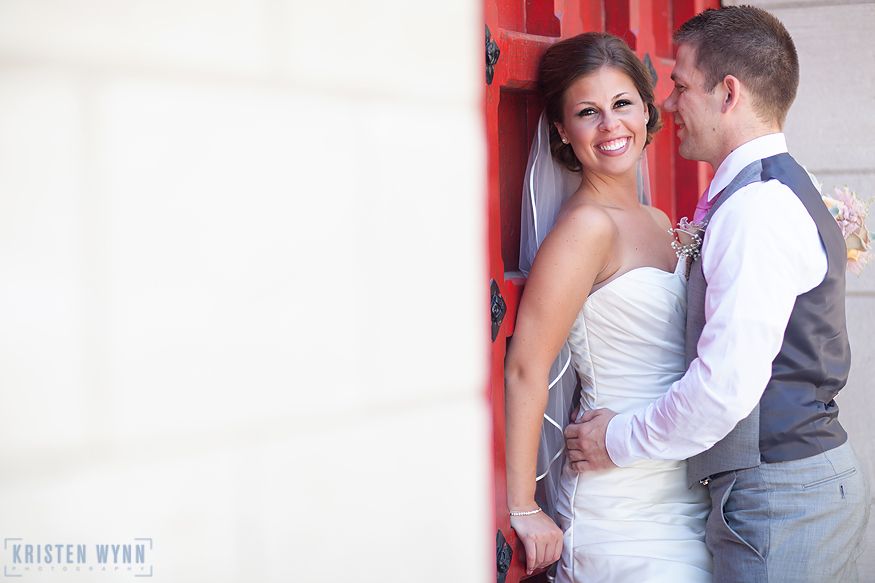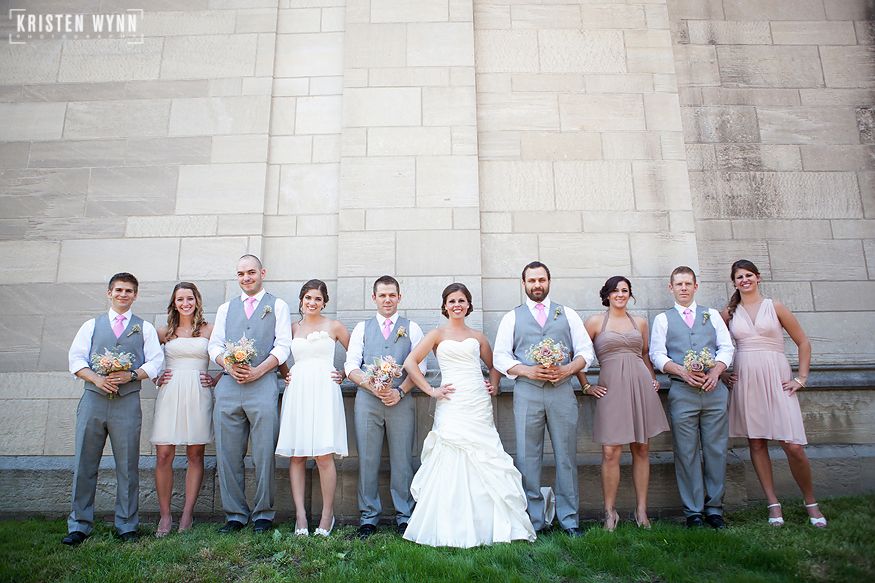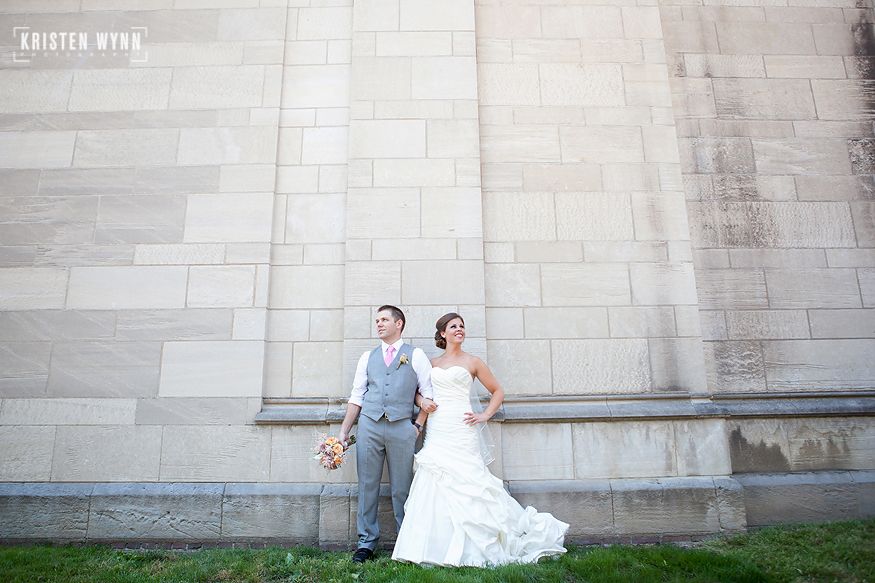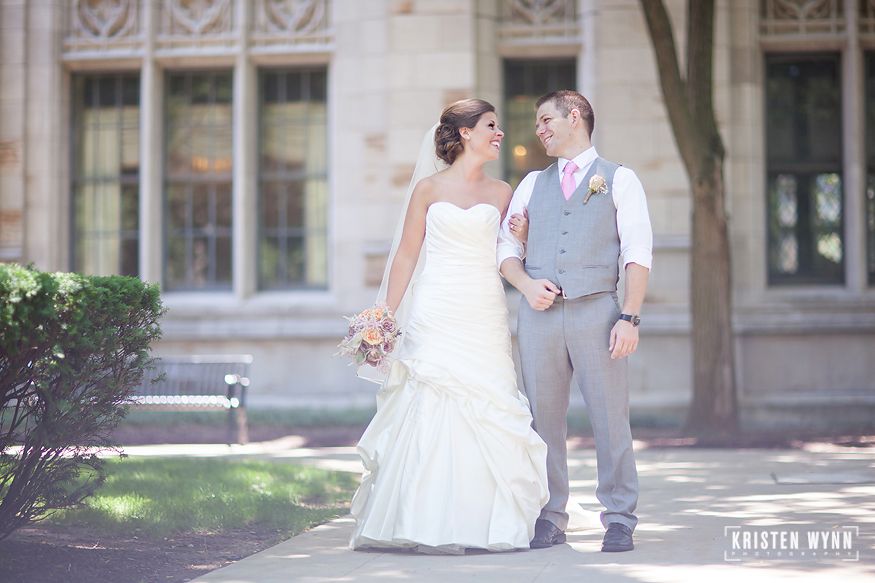 Lindsay wore strapless for the first look and couple's portraits, but then she changed the look of the gown for church and the portraits later by adding a bolero to make the gown different – in this way, Steve was still able to be surprised when he saw her during the ceremony. Gowns with sleeves are coming back in a big way and I think the look is so romantic!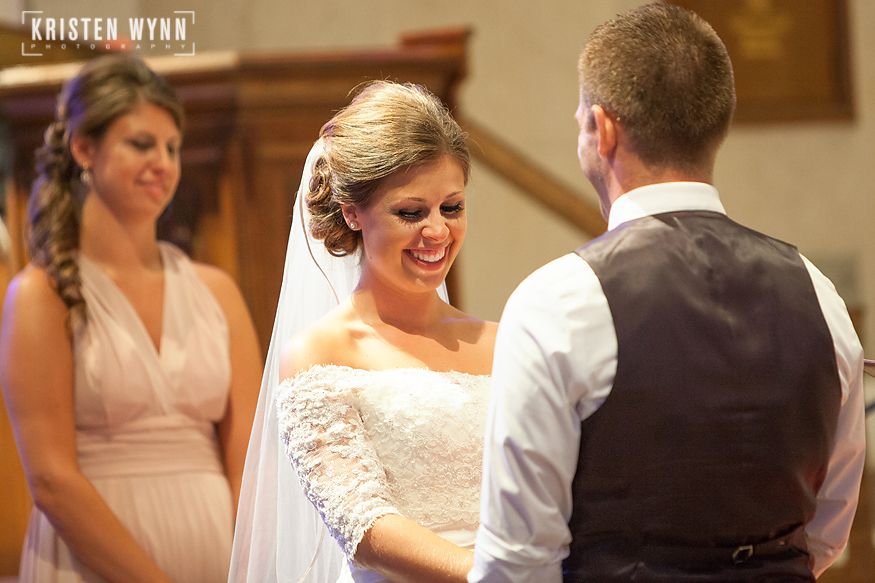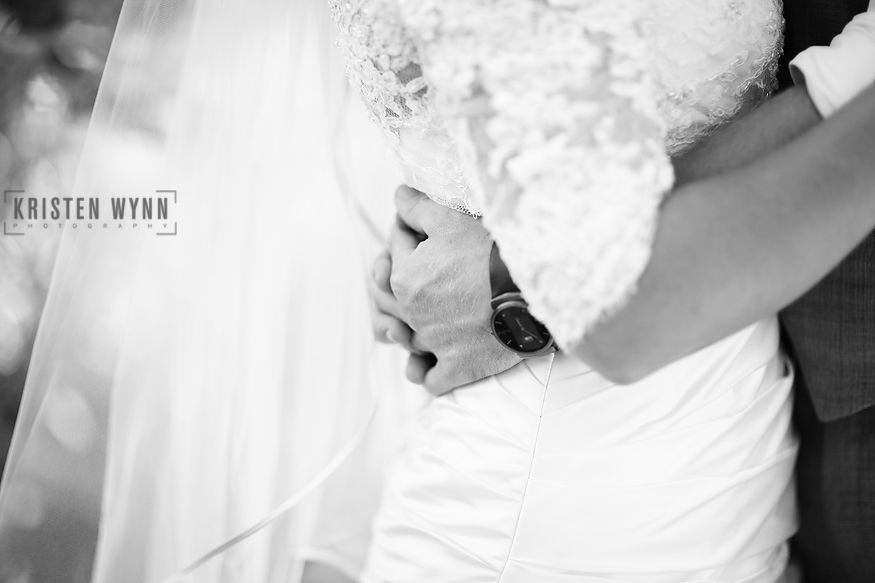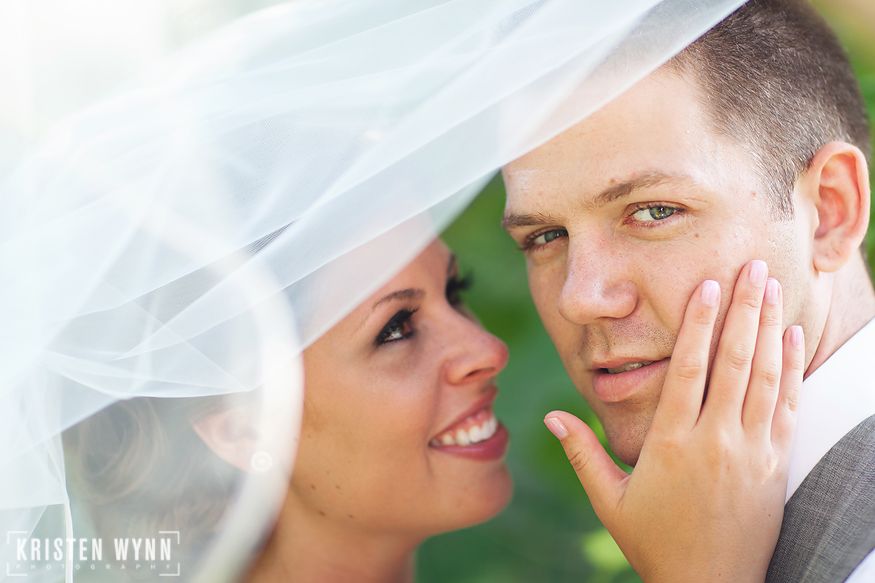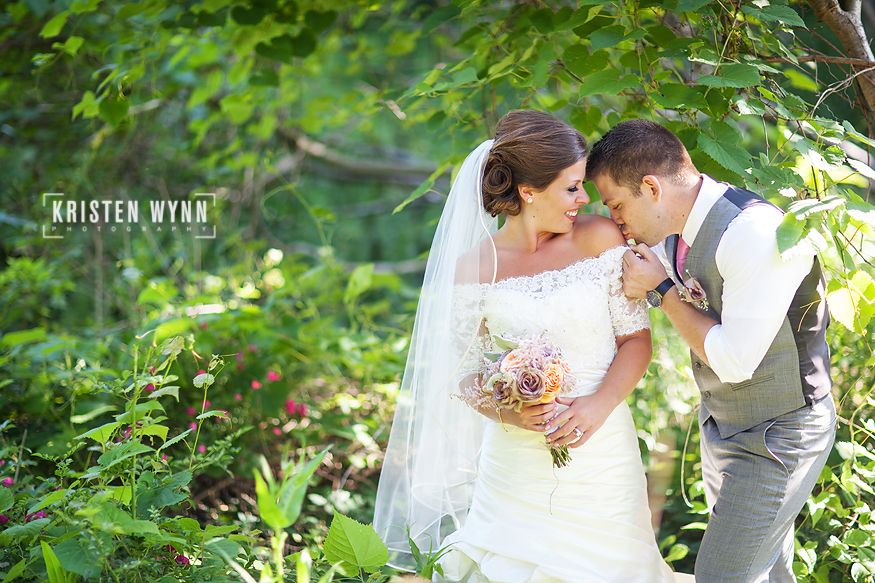 After the ceremony and a quick stop in a super overgrown field (thanks for humoring me – I love the results from this and no one got poison ivy!), we headed to the reception at Stratigos where Lindsay and her bridesmaids were on the dance floor all night long.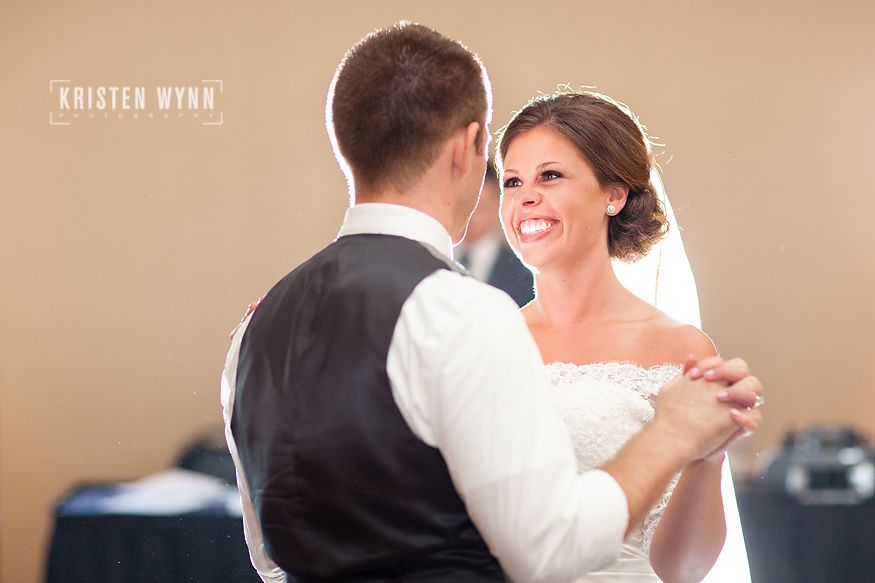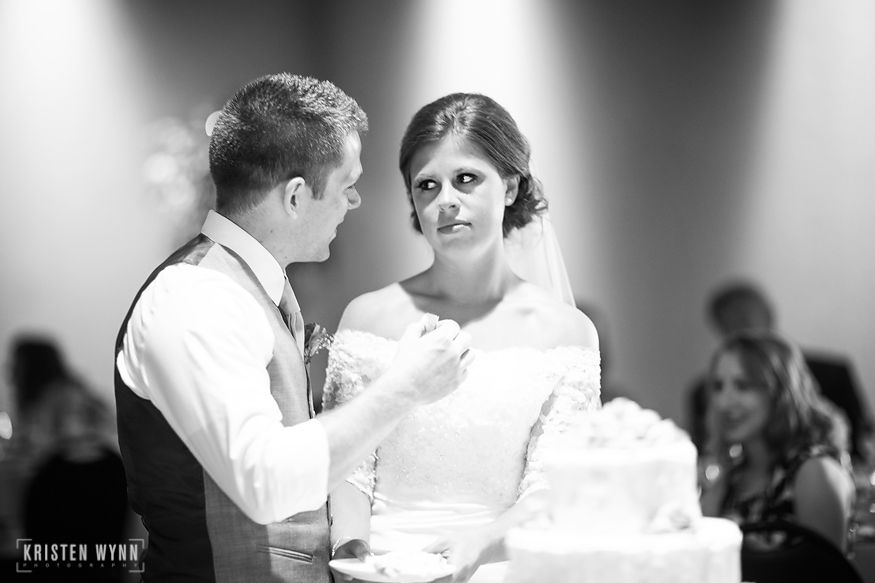 You can probably guess the story behind this photo – but there was no cake smashing! 🙂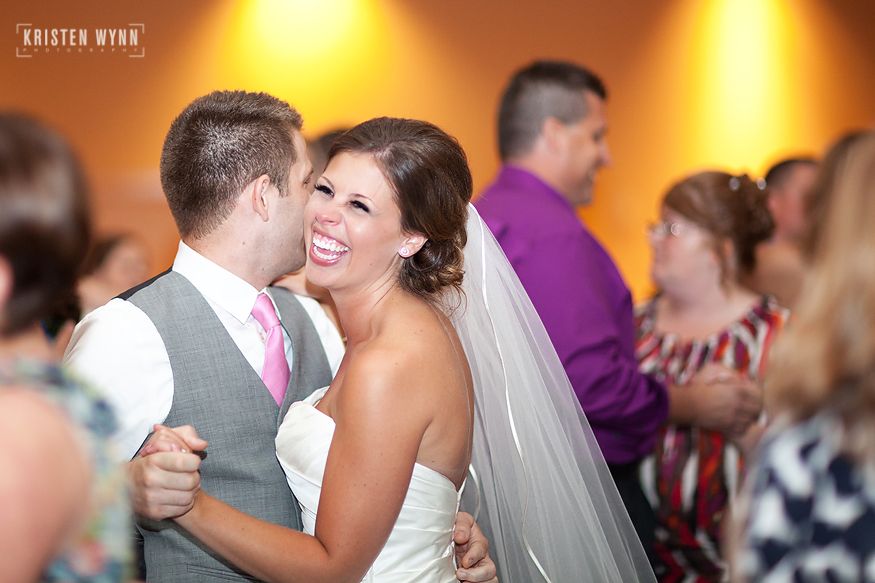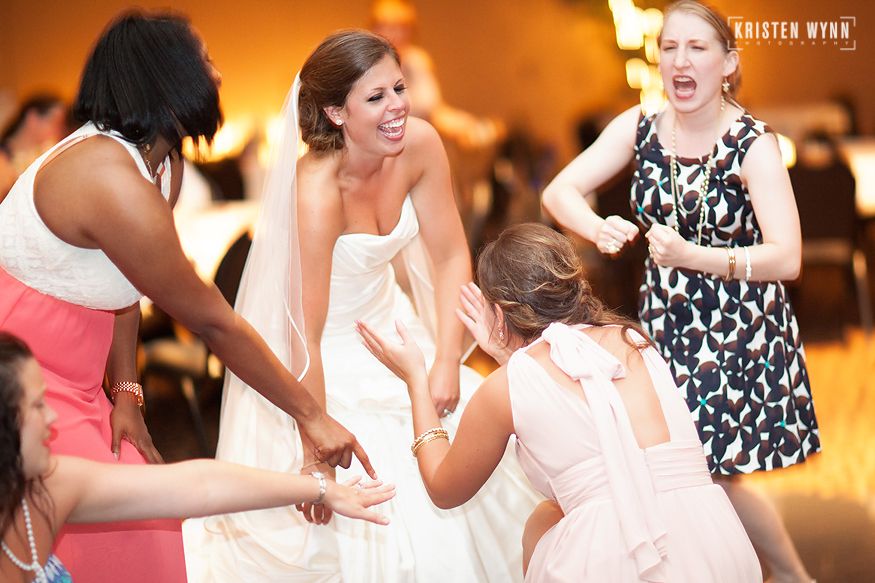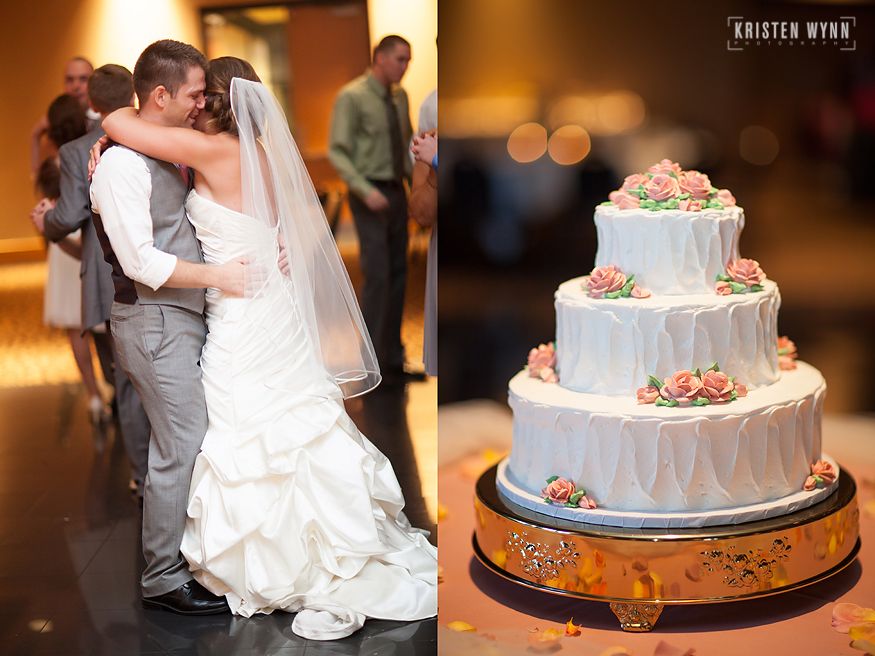 I can't say thank you enough to this special couple. It was truly an honor to be able to photograph your wedding day. I wish you a lifetime of happiness and love! Never stop writing little notes to each other – you two are so sweet together!