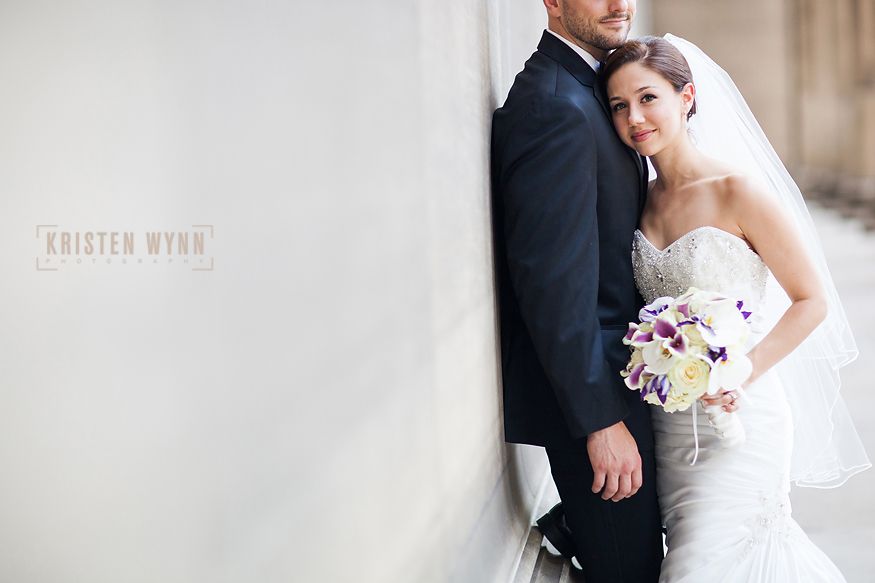 Lauren and Tim first met at Shady Grove when they were graduate students and they currently make their home in the D.C. area, but when it was time to plan their wedding, they opted for a beautiful hometown ceremony and reception here in Pittsburgh.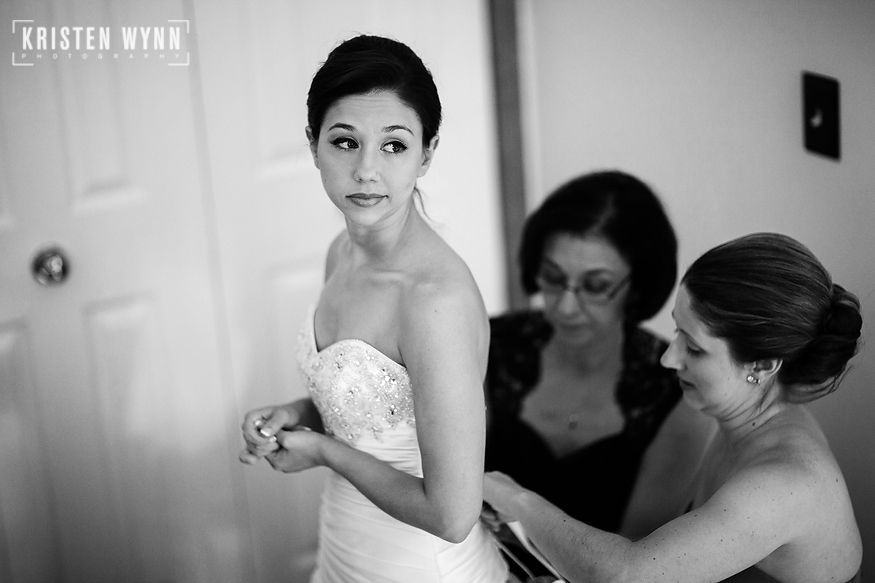 Lauren is super sweet and I just loved her family too. I can tell how much Lauren's dad adores Lauren's mom and his two daughters.
Wedding Professionals
Bridal Gown: Maggie Sottero from One Enchanted Evening in Wexford, Pennsylvania
Ceremony: Sts. John and Paul Catholic Church, Sewickley, Pennsylvania
Reception: University Club on the campus of the University of Pittsburgh
Transportation: Molly's Trolleys
Entertainment: Pittsburgh DJ Company
Photography: Kristen Wynn Photography of Pittsburgh, Pennsylvania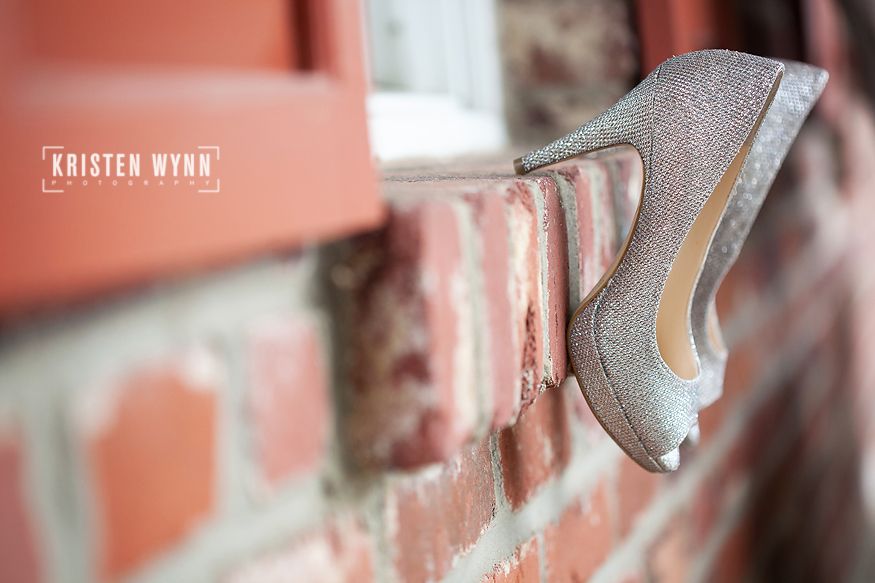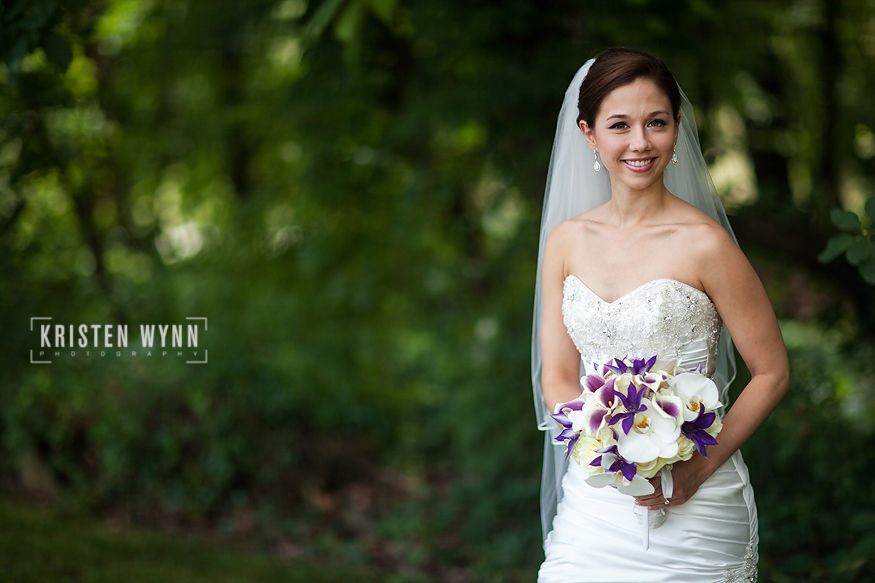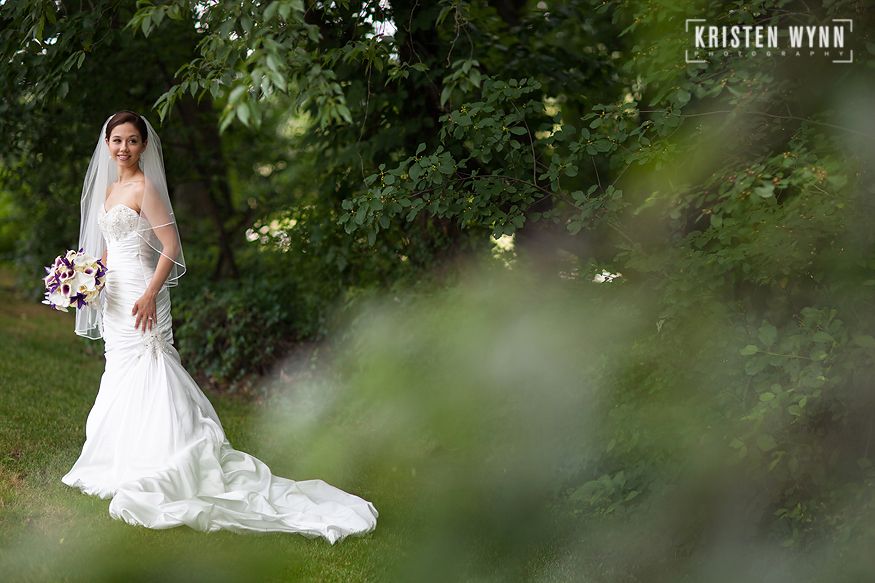 The preparations for the wedding started in Lauren's childhood home in Wexford, and then we were able to squeeze in some outdoor portraits before a quick storm came through.  Lauren wore her sister's veil as something borrowed.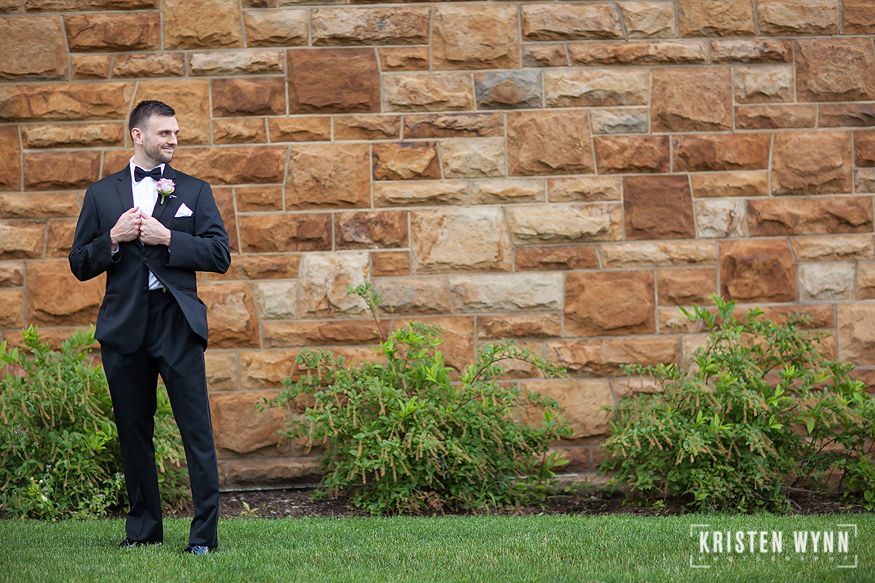 Tim brought his own sense of style to the occasion with suspenders and a bowtie – always classic. Later in the evening on the dance floor, I even caught him accessorizing with some thick-frammed glasses as well.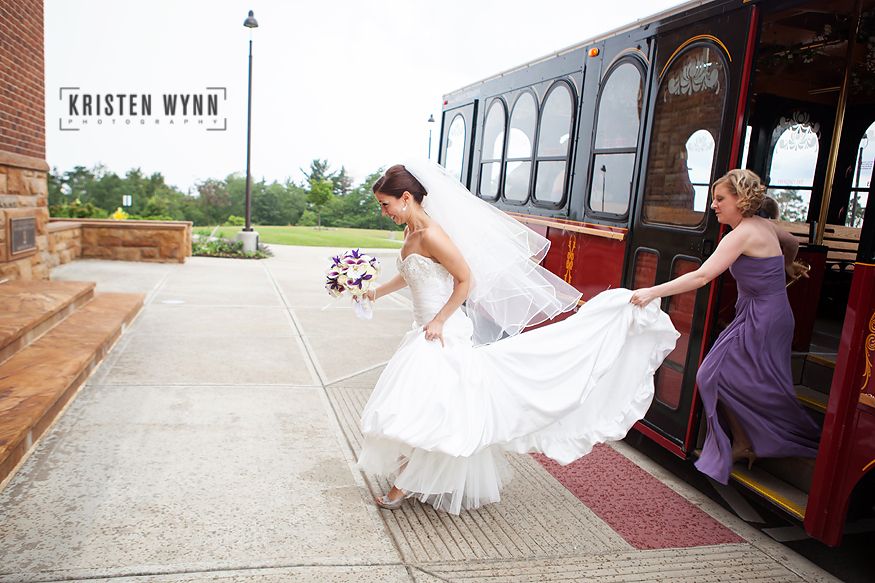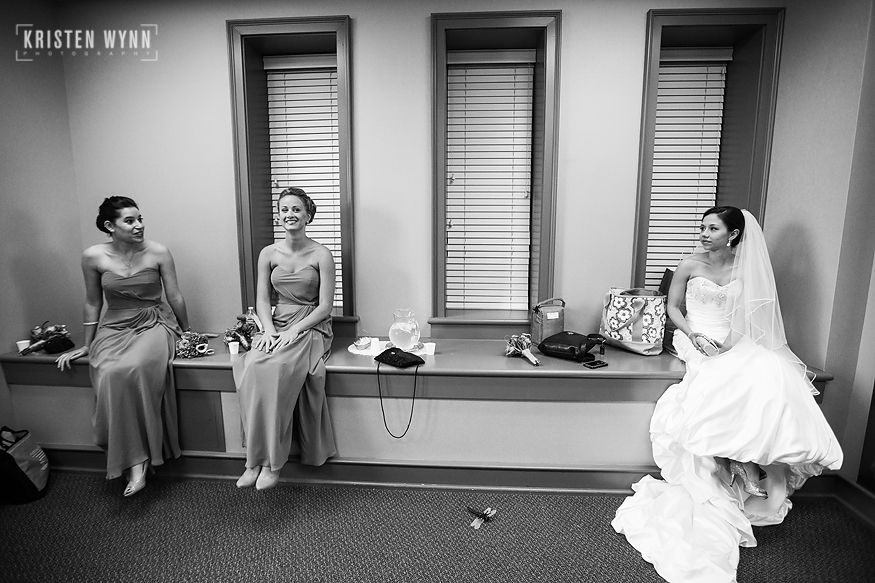 We had a few sprinkles during the couple's portraits, but we were still able to get photos on Pitt's campus too.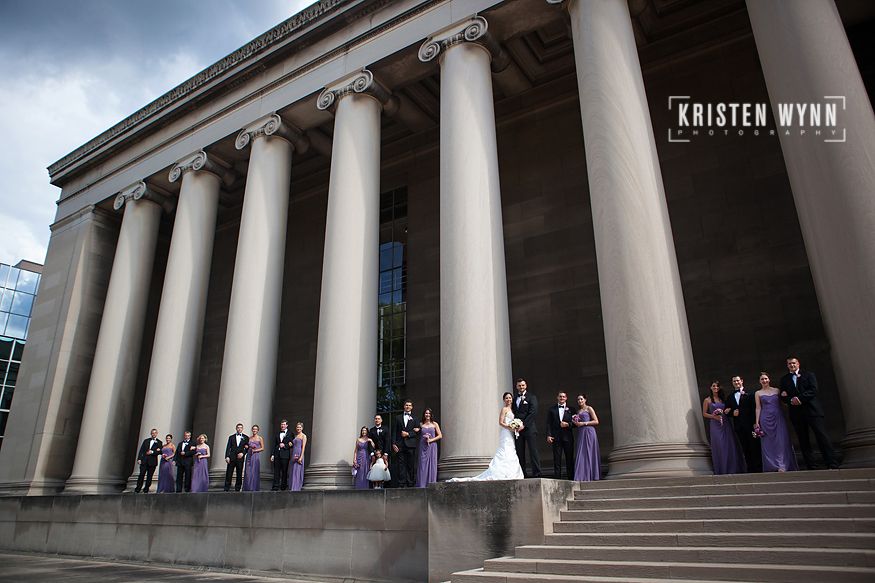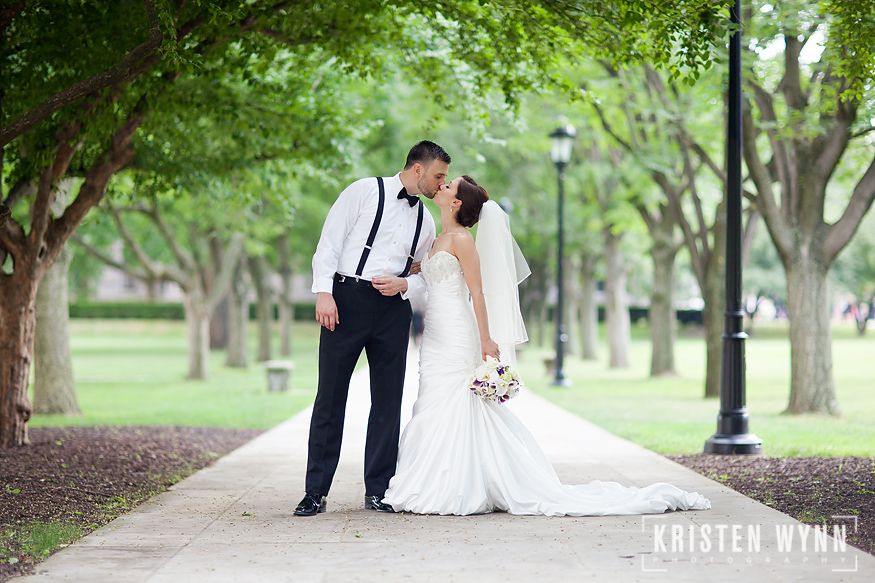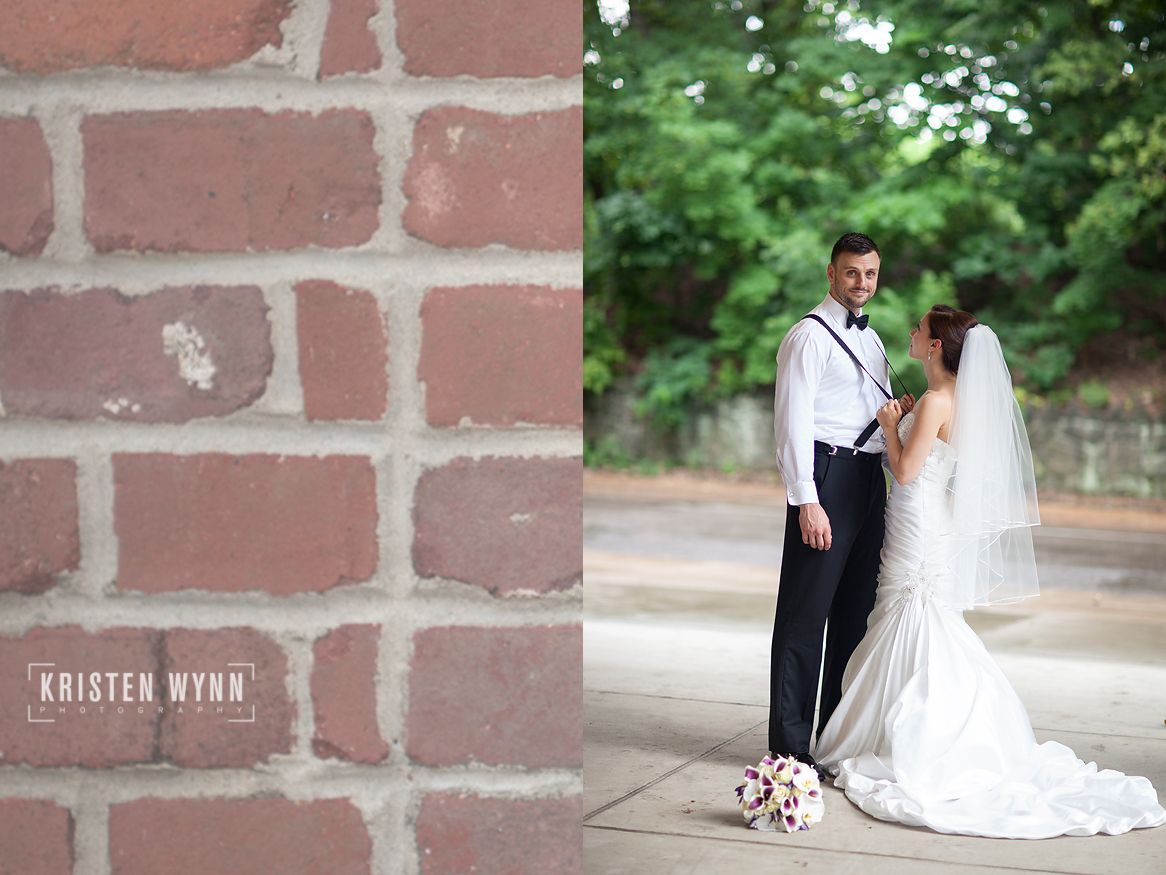 The rain held off for the best portion of the evening – an amazing rooftop cocktail hour at the University Club with a view of the Cathedral of Learning and blue skies!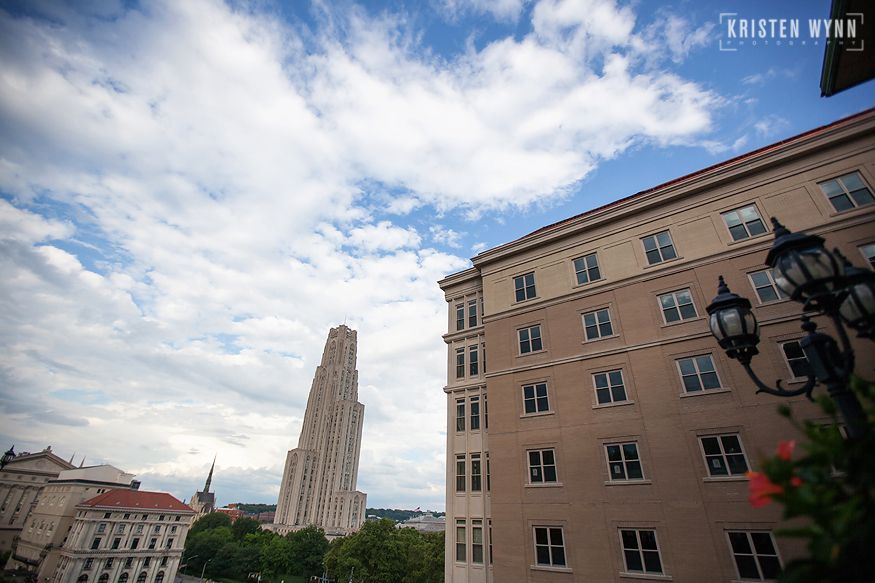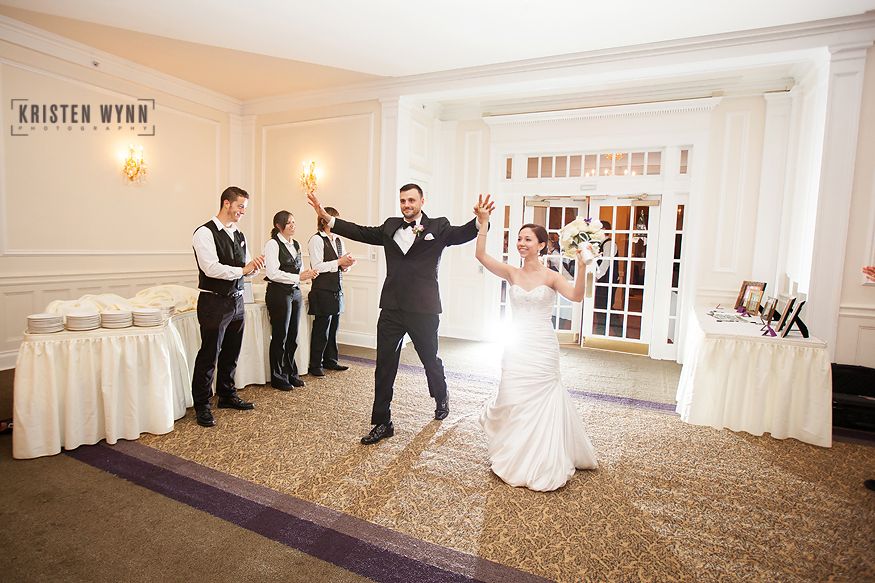 Instead of a wedding cake, Lauren and Tim had cannoli – only fitting as Tim asked Lauren to marry him with a dessert plate and chocolate over cannolis. The newlyweds also made their own favors – homemade lemoncello! Needless to say, the dance floor was packed all night.
Lauren and Tim, thanks so much for choosing me as your wedding day photographer. It was a wonderful day and I hope these photos help you relive it for many years to come!