Tara might look a bit familiar to some of you…That's because she was a bridesmaid in two previous weddings that I photographed – Kristen and Adam's 2011 wedding and Lauren and Matt's 2012 wedding. Since nearly the start of my business, I have photographed a wedding for this big group of friends – and I hope that continues! But this time, it was Tara's turn to get married, on a hot day in June.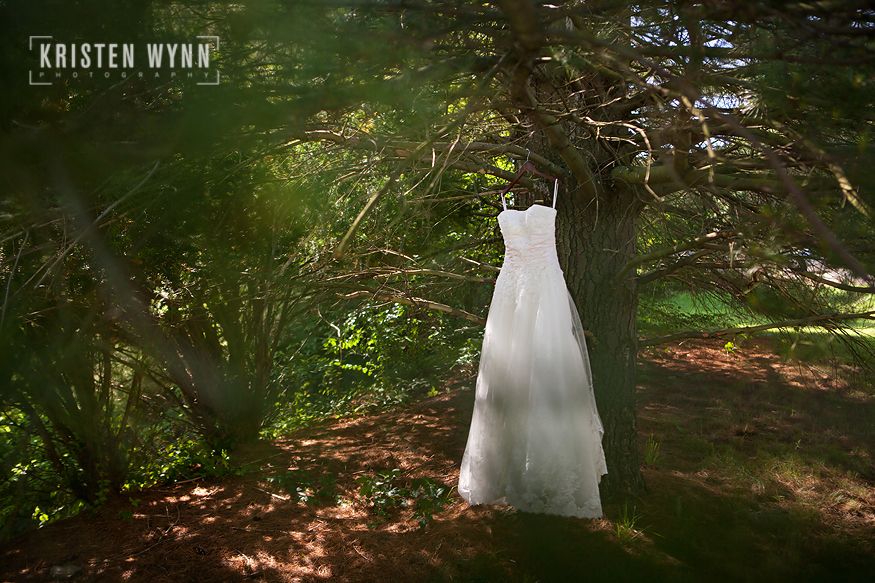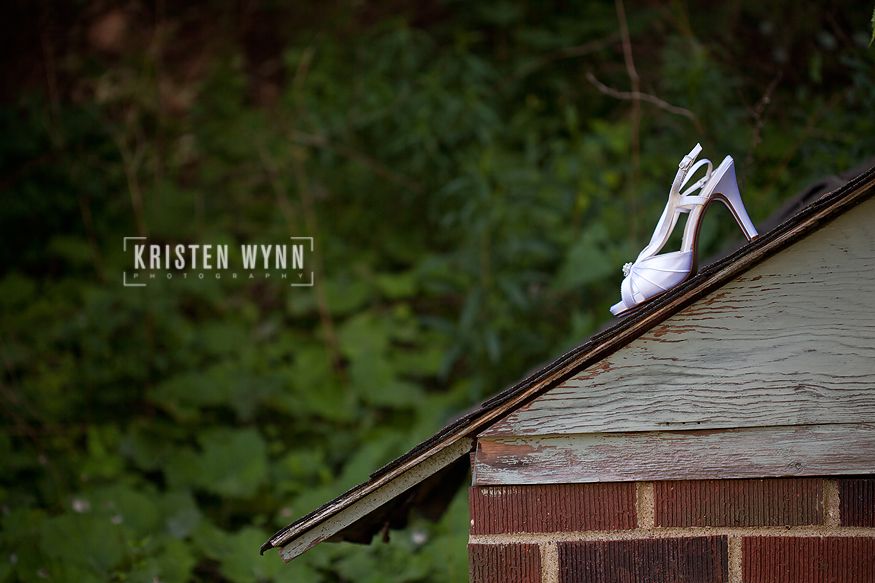 Tara's day called for rain, but when the time came, the sky was blue and we didn't see very much rain all day! We started at Tara's home, which was really close to the church. I thought it was great planning on the part of the bride and groom to have the getting ready locations, the ceremony, and the reception all within ten minutes – it left more time for the bridal party to relax.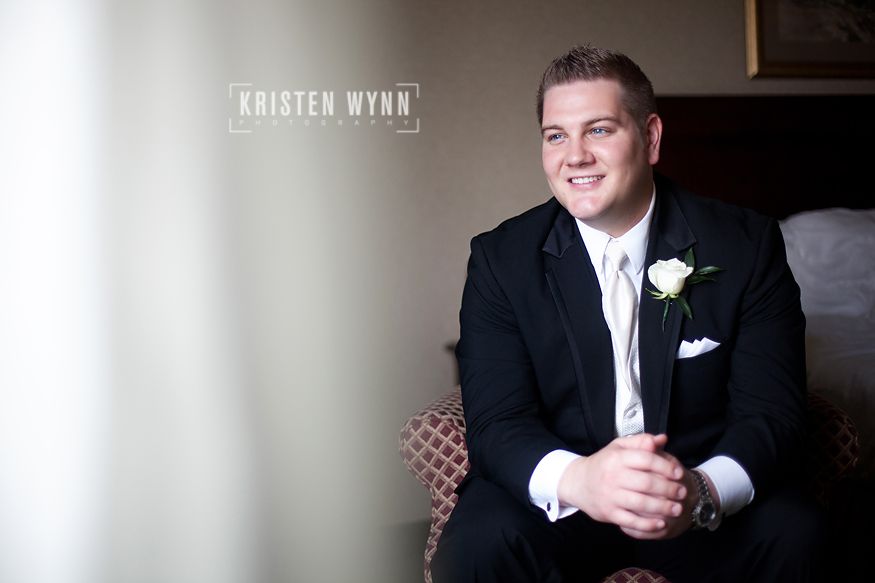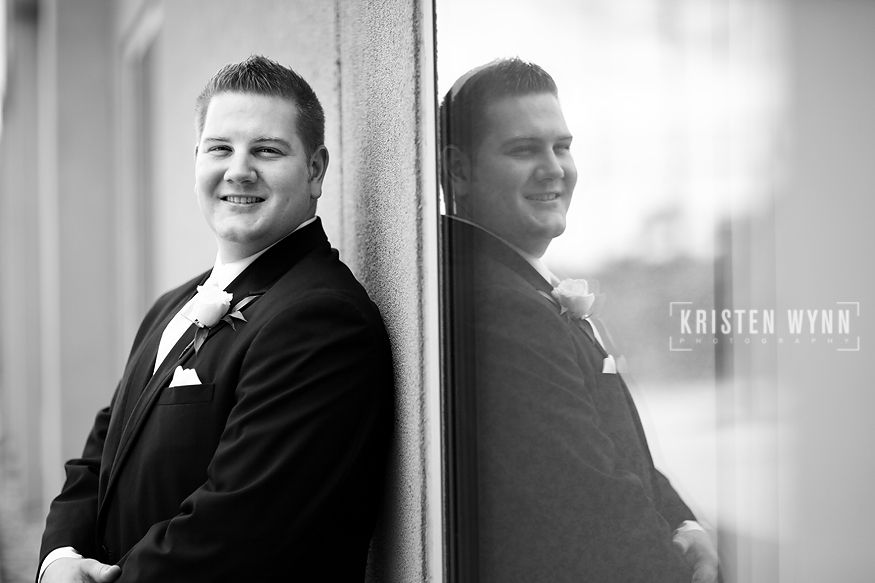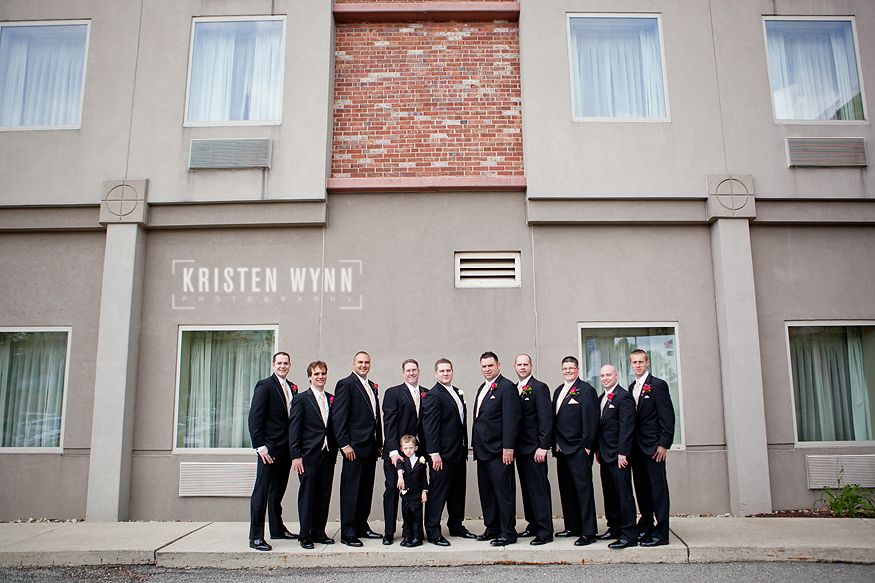 After photographing the details, we headed over to the hotel in West Mifflin to capture the guys getting ready. Then it was back to the ladies for Tara to do her finishing touches and get dressed. Thanks to her neighbor's big shady backyard for the bride and bridesmaids' photographs!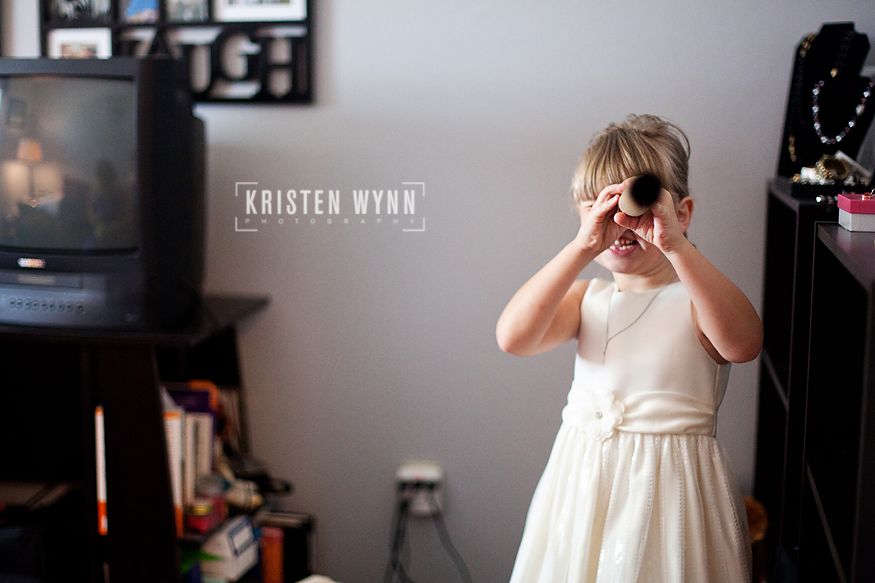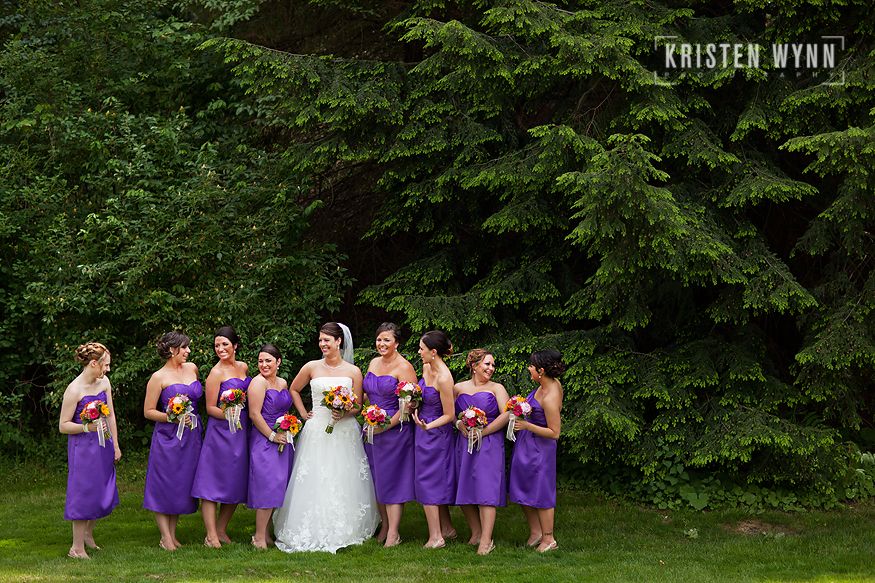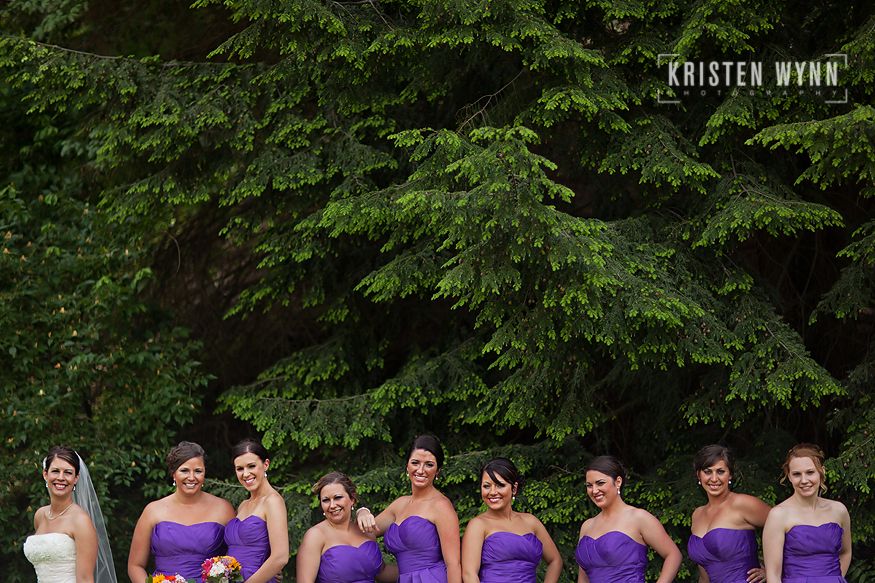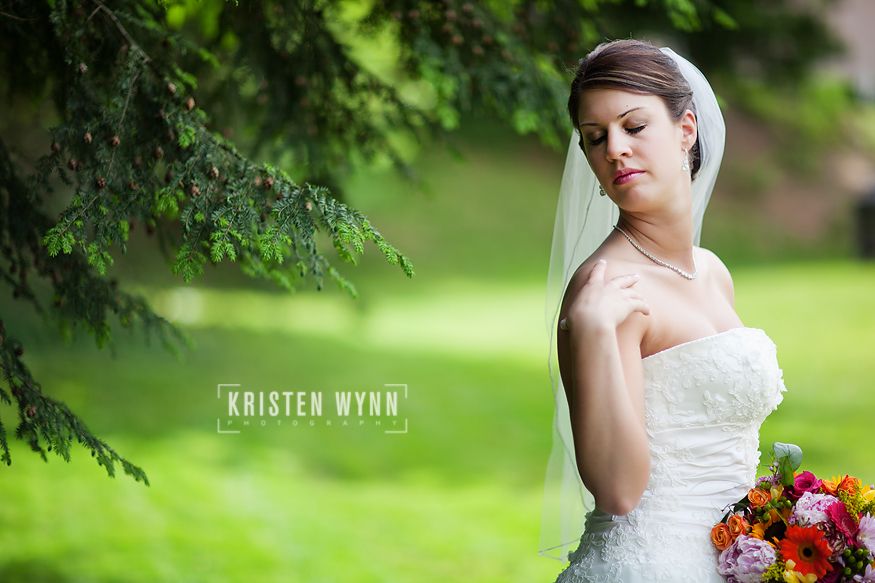 Accommodations: Holiday Inn Express in West Mifflin, Pennsylvania
Bridal Gown: Casablanca Bridal through The Exquisite Bride in Murrysville, Pennsylvania
Ceremony Venue: Resurrection Catholic Church in West Mifflin, Pennsylvania
Transportation: Elite Limousine of Pittsburgh, Pennsylvania
Reception Venue: Westwood Golf Club in West Mifflin, Pennsylvania
Cake:  Bethel Bakery in Bethel Park, Pennsylvania
Entertainment: DJ Digital Dave (The groom does some DJing as well – so entertainment was important!)
Photography: Kristen Wynn Photography of Pittsburgh, Pennsylvania
Then the limo bus arrived and everyone headed to the church. Chris and Tara have been dating for a little more than six years after meeting at CalU, and the timing was right for a beautiful wedding day. It was a bit hot for the ladies in the bridal suite, but once the ceremony was completed, everyone relaxed and boarded the golf carts to head out on the grounds of Westwood for photographs.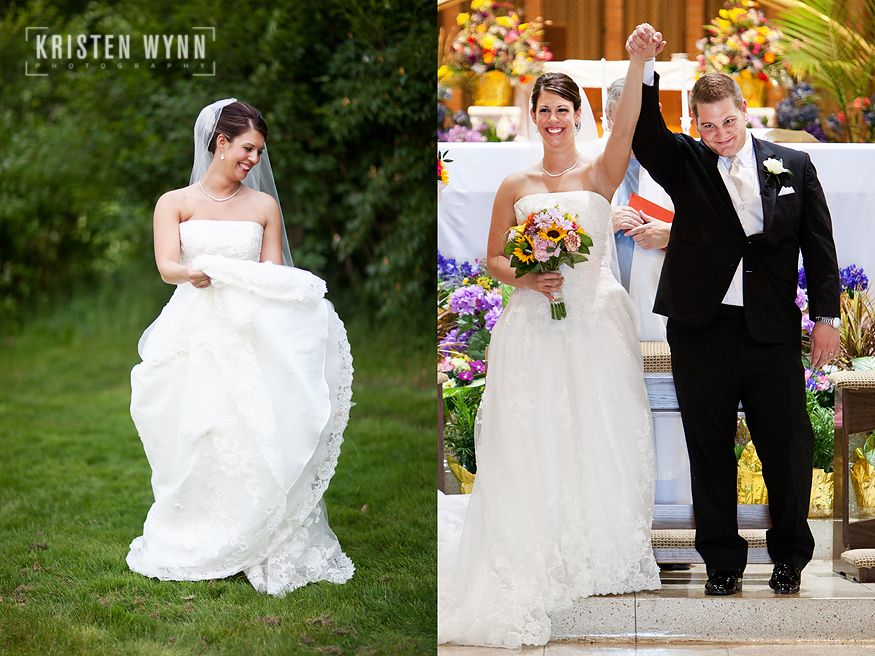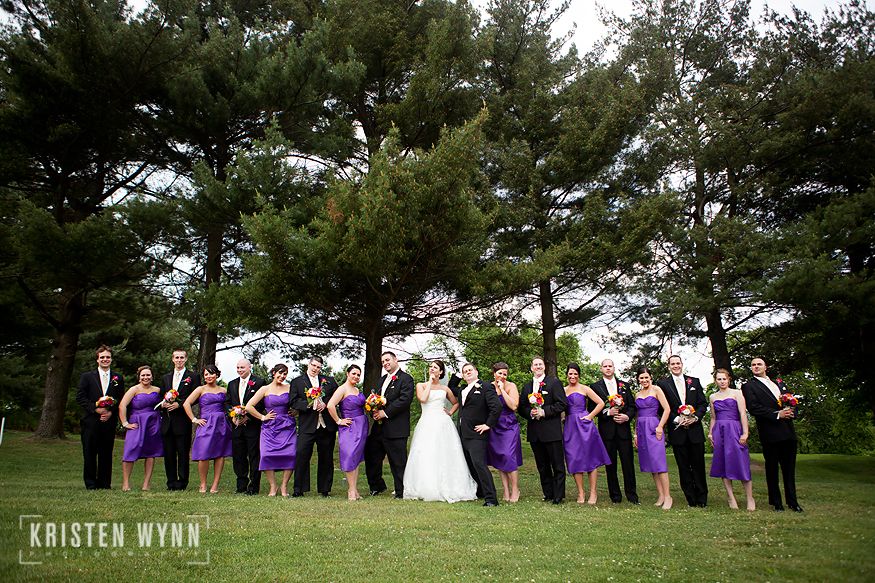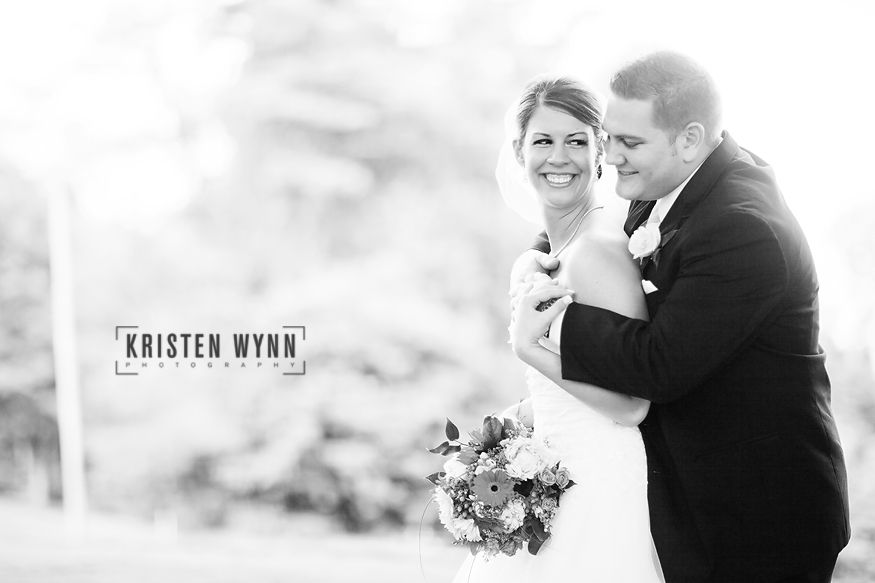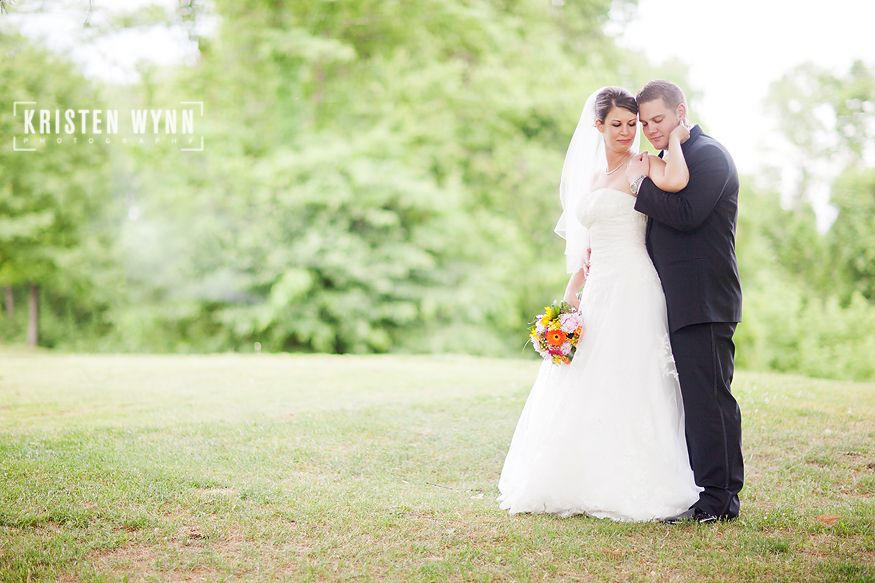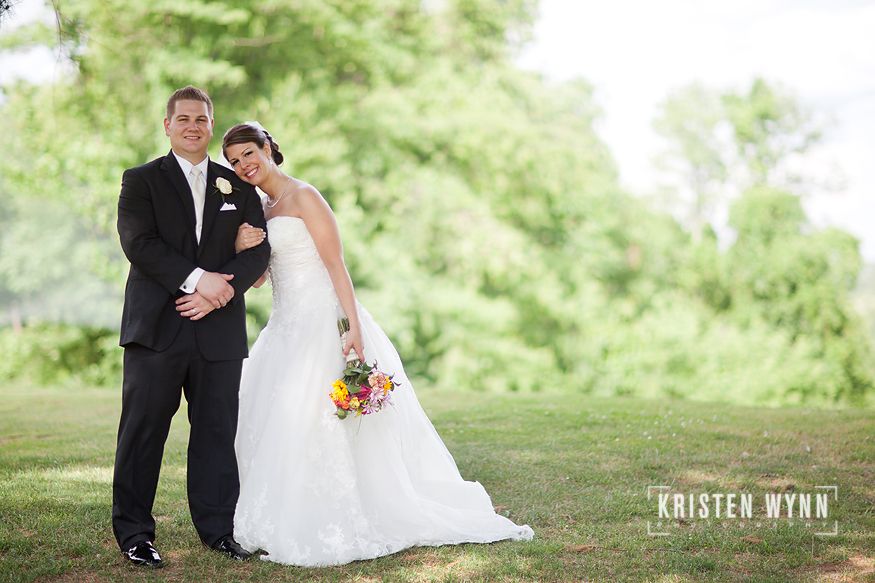 After some photographs, the reception began at Westwood. (I have fond memories of Westwood as it was the reception location for one of my early weddings for Amy and Tom way back in 2010 – I can't believe they have been married for three years already! ) Westwood always does a gorgeous set up and the dance floor was packed the entire night. For the very last song, Chris and Tara were hoisted into the air – a great end to a great day!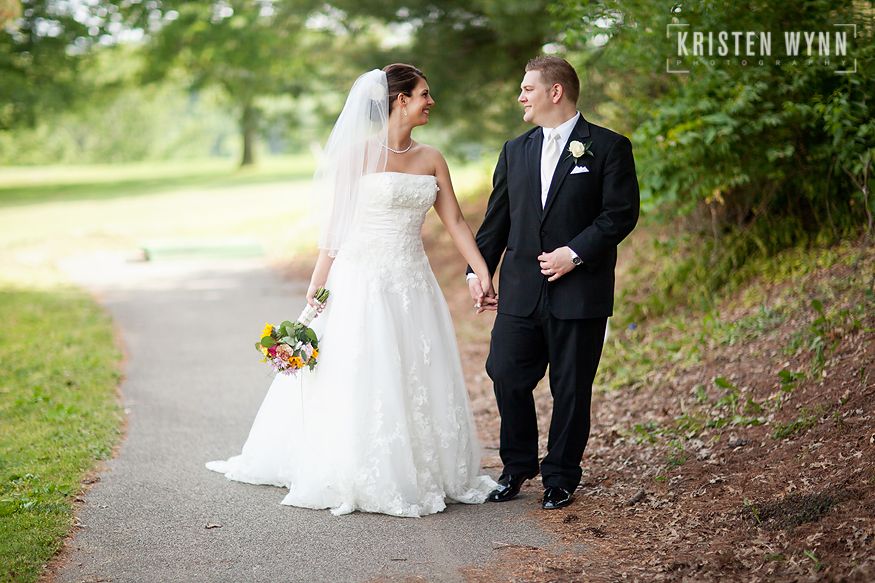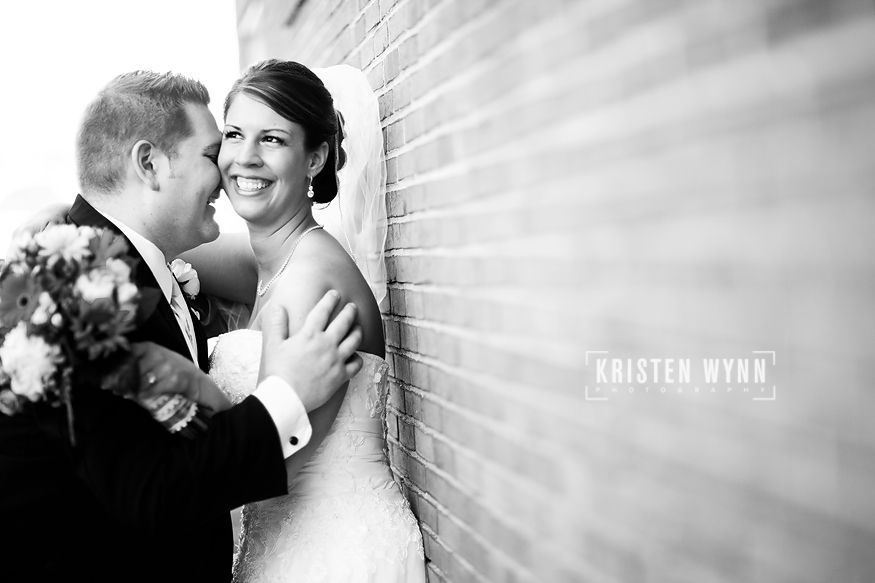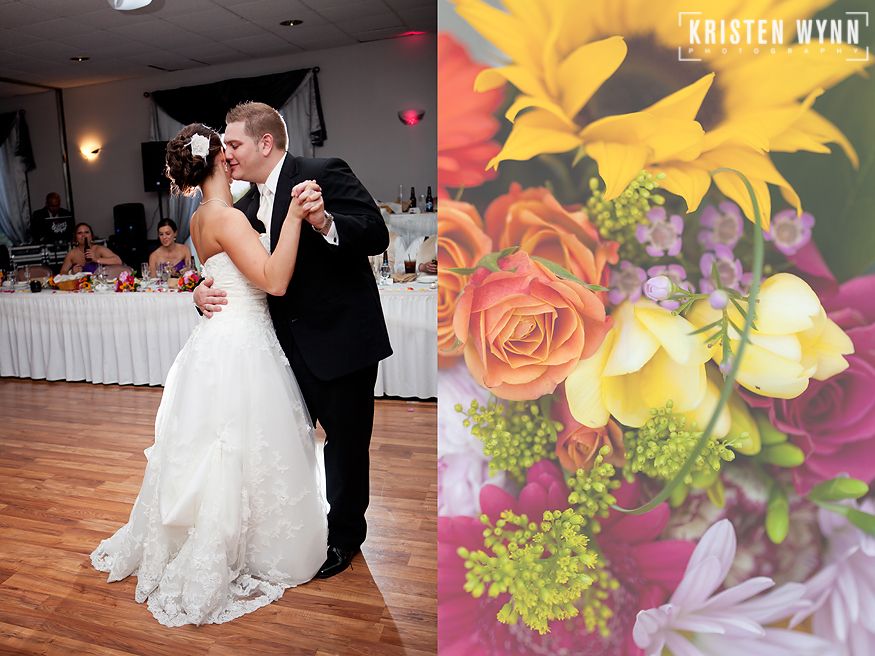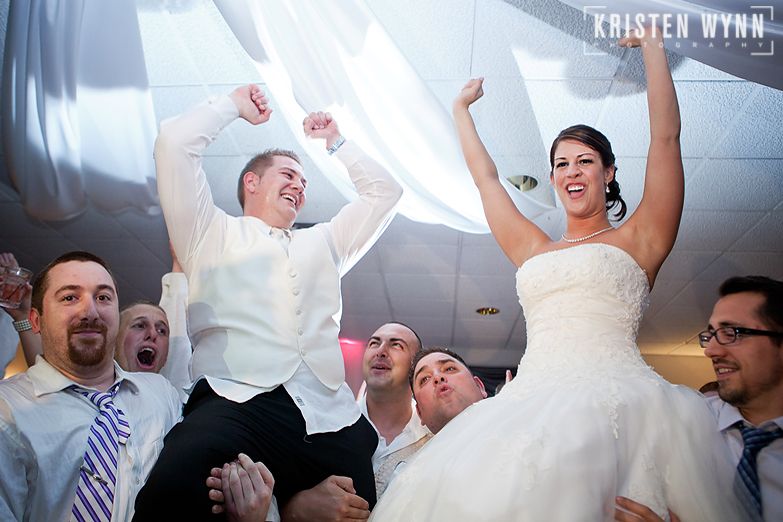 Congratulations, Chris and Tara! I hope that honeymoon was fabulous and I hope you enjoy your photographs for years to come – thank you so much for choosing Kristen Wynn Photography!