Leah and Andrew first met when they were students at W&J. Now they make their home in sunny Florida, but recently, they visited Pittsburgh for a friend's wedding and during that time, they had their engagement portraits taken.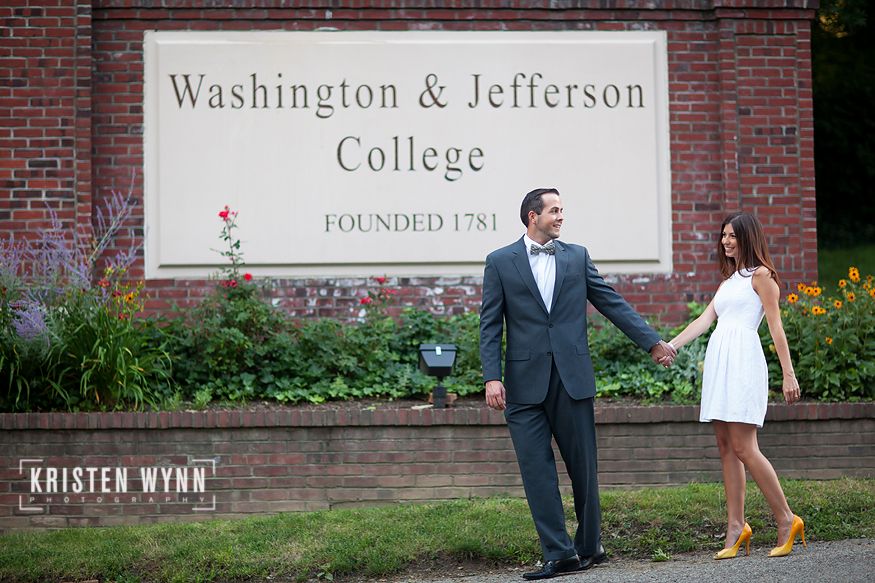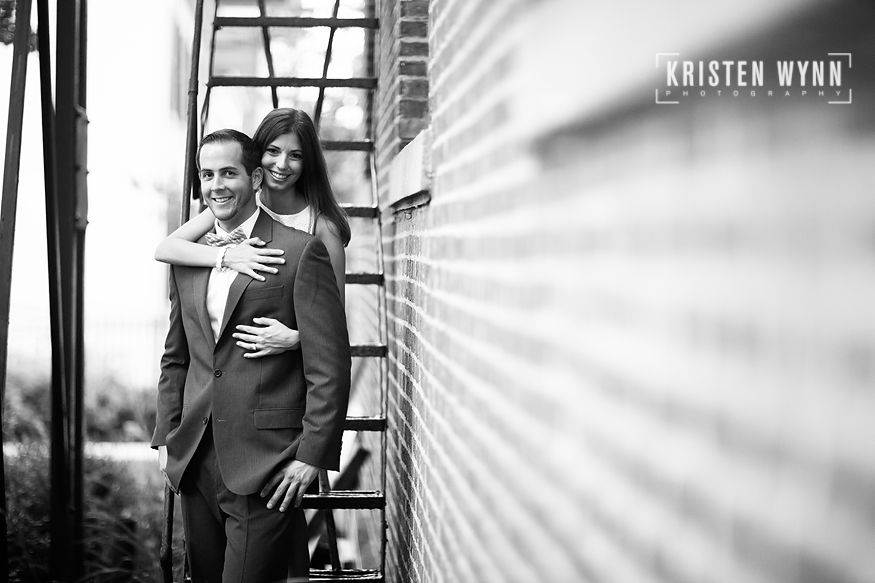 It was so wonderful to finally meet Leah after corresponding with her online. The outfits she chose were adorable and we had great weather for July – not too hot out.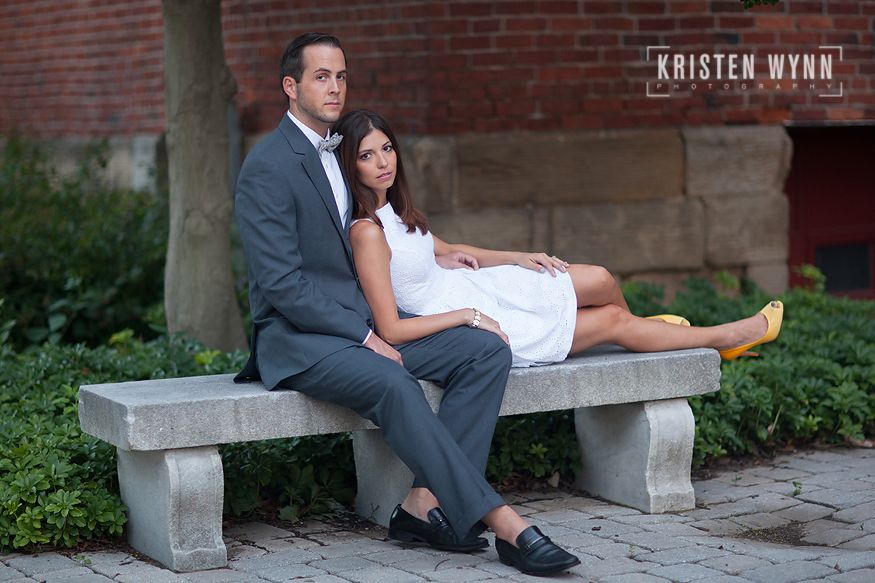 I loved roaming the campus with these two (and thanks to Leah's mom too for coming along and helping with the props Leah brought – it was so nice to meet you!)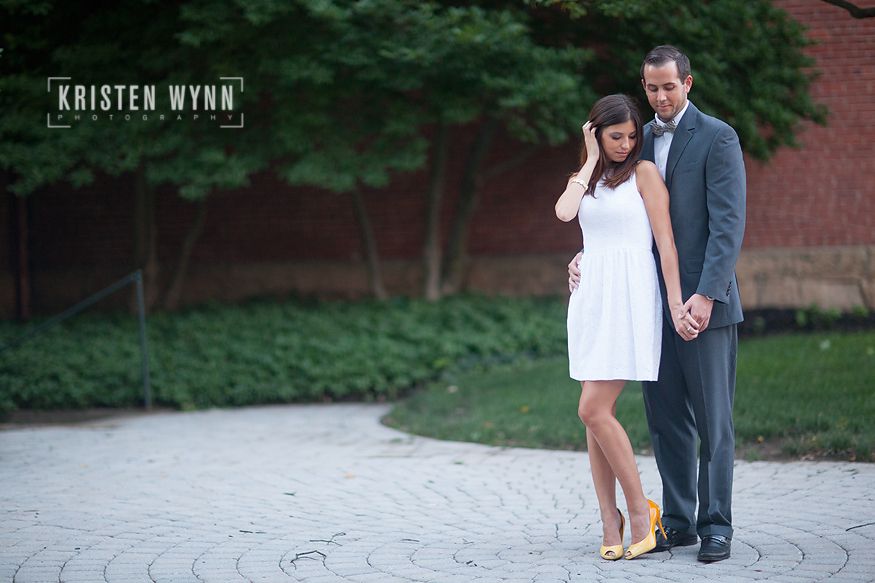 Leah and Andrew are getting married next May and, while I'm booked for their wedding day, I know they will be in good hands with one of the photographers from the Leeann Marie Collective.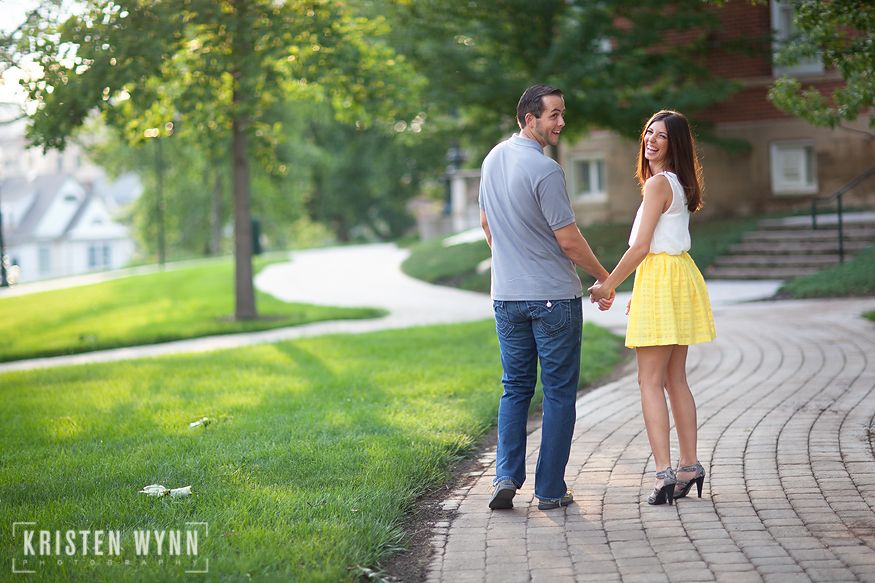 Congratulations on your engagement, Leah and Andrew! I wish you a wonderful wedding day and a lifetime of happiness!