Rain on your wedding day is said to be good luck. Kasey and Michael are going to have very, very good luck in their marriage!
Yes, it was a bit rainy for their day in June in Boca, but the rain did hold out for detail shots in the morning and then we did some couple's portraits with umbrellas later on!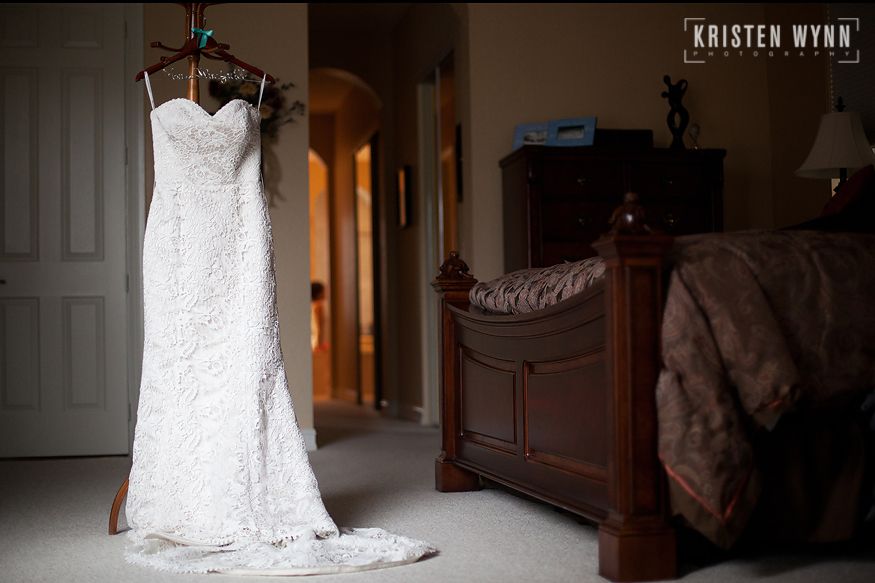 I was photographing the gown when I saw Mr. B checking out the weather a bit nervously from the kitchen.
Kasey comes from a big family and they are so warm and sweet – I love that the family nickname is "the Brew Crew"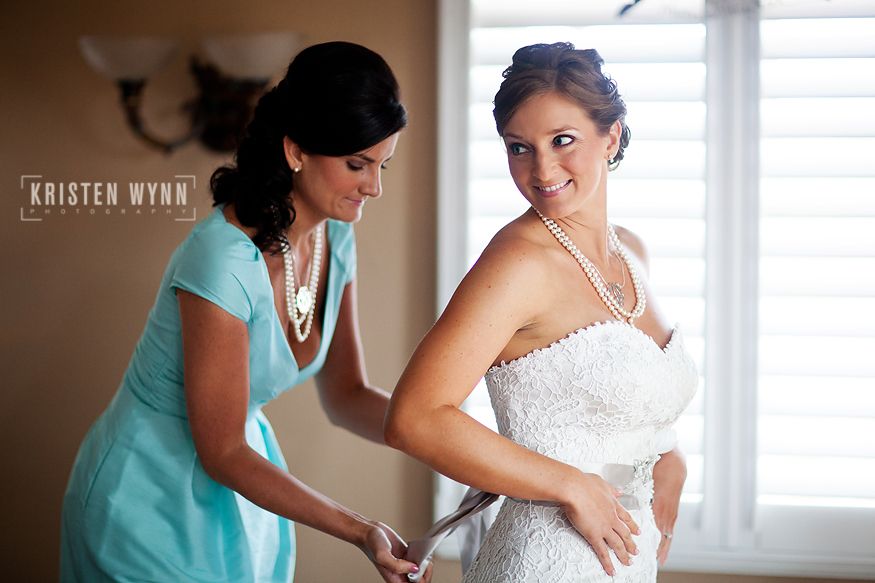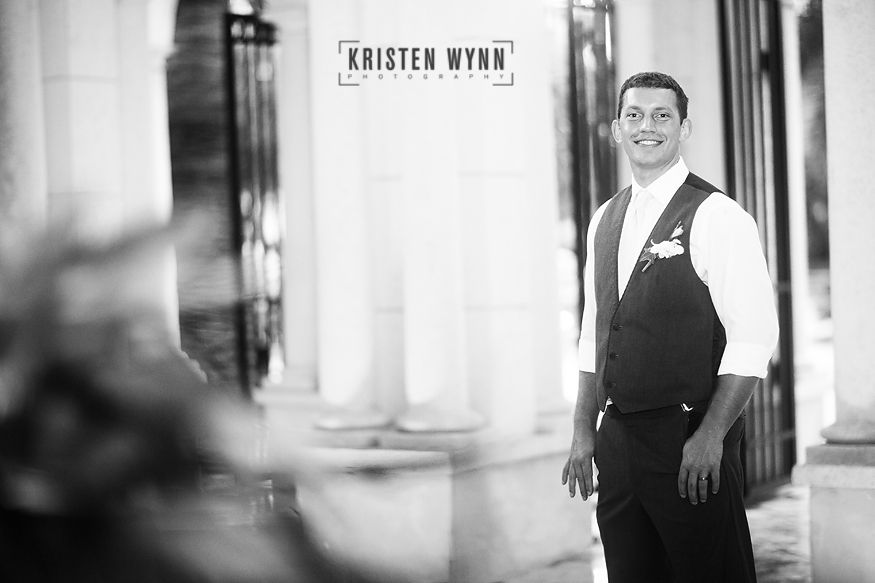 Michael and Kasey first met when Kasey's family moved to Florida and they began attending the same local college. Now they are starting their new life together with Michael in pharmacy school in Tennessee! So to celebrate the move to Tennessee, the aesthetic and style of the wedding was lightly country rustic, with large wine barrels and mason jars. And stay tuned for the slideshow here on the blog, where you can see Michael's very unique, custom groom's cake!
Wedding Professionals
Ceremony and Reception Venue: The Addison in Boca Raton, Florida
Bridal Gown: Justin Alexander
Bridesmaids' Gowns: Alfred Sung
Photography: Kristen Wynn Photography of Pittsburgh, Pennsylvania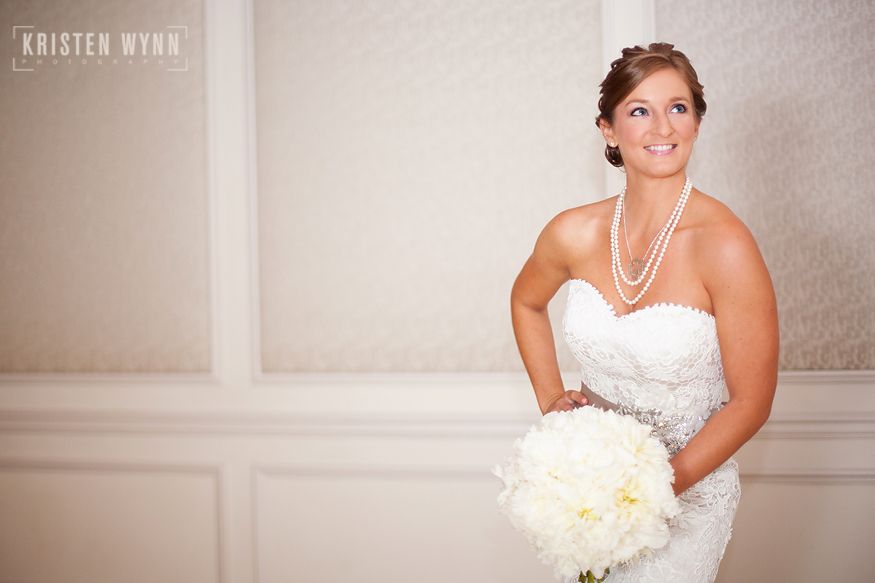 The rain actually had me looking to make some great light within the venue – Kasey's bridal portraits were done with some off-camera lighting and I think the wall color makes a great background that complimented her gown!
Kasey's grandma officiated the ceremony, and Michael got his first look at Kasey as she came down the aisle.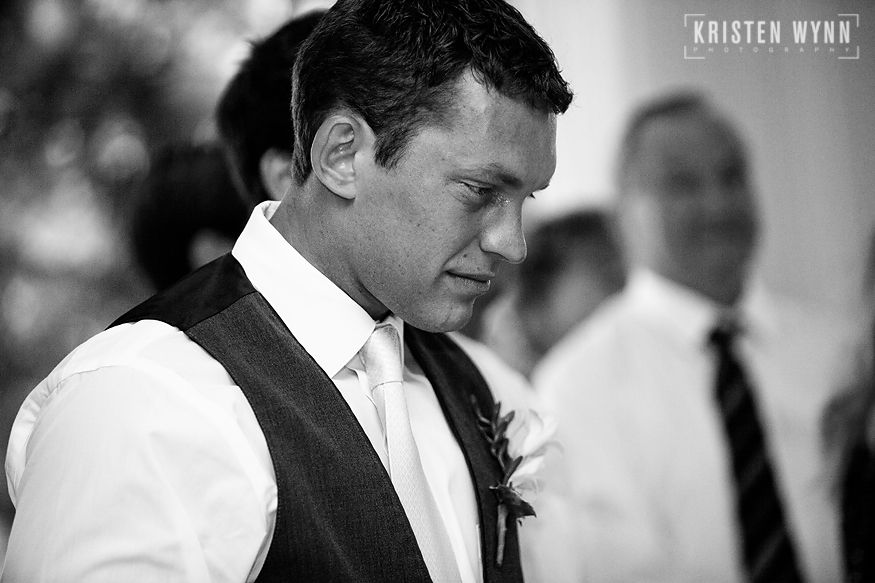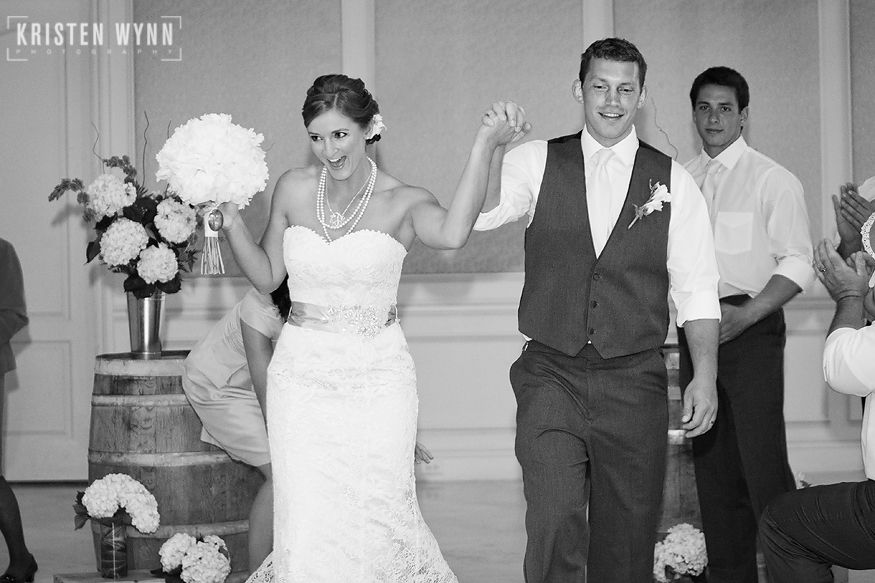 We found a small covered place while the ceremony room was being transformed into the reception room and we were able to sneak in a few quick bridal party shots under cover!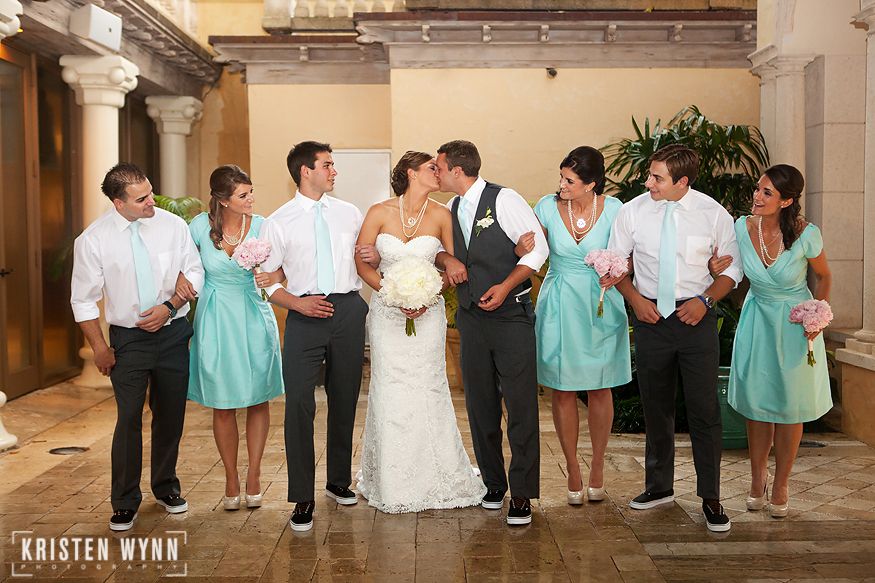 Kasey's sister Karrie is a photographer – she actually photographed her own brother's wedding last year – it was so great to finally meet her after I've been checking out her work for the past year online! 🙂
The wedding was truly a family affair, because Kasey's sister Kaylen also served as wedding coordinator and did the makeup! Kaylen worked for At-Last Weddings and coordinated Sue and Ricky's wedding – she is super sweet and I saw her with a checklist at the very end of the night. She was working hard all day long to make sure this was the wedding of her sister's dreams.
I love this moment because of the lighting and the really enthusiastic guest shouting Michael some encouragement as he retrieved the garter!
The rain stopped long enough for just a few romantic images – this is my favorite from the day due to the slight silhouette effect.
And at the end of the night, Michael and Kasey did a special send off! They ran outside amongst the guests waving ribbons – off to their new life as  Mr. and Mrs.!  Thank you so much for having me as your wedding photographer – it was a day surrounded by wonderful family!