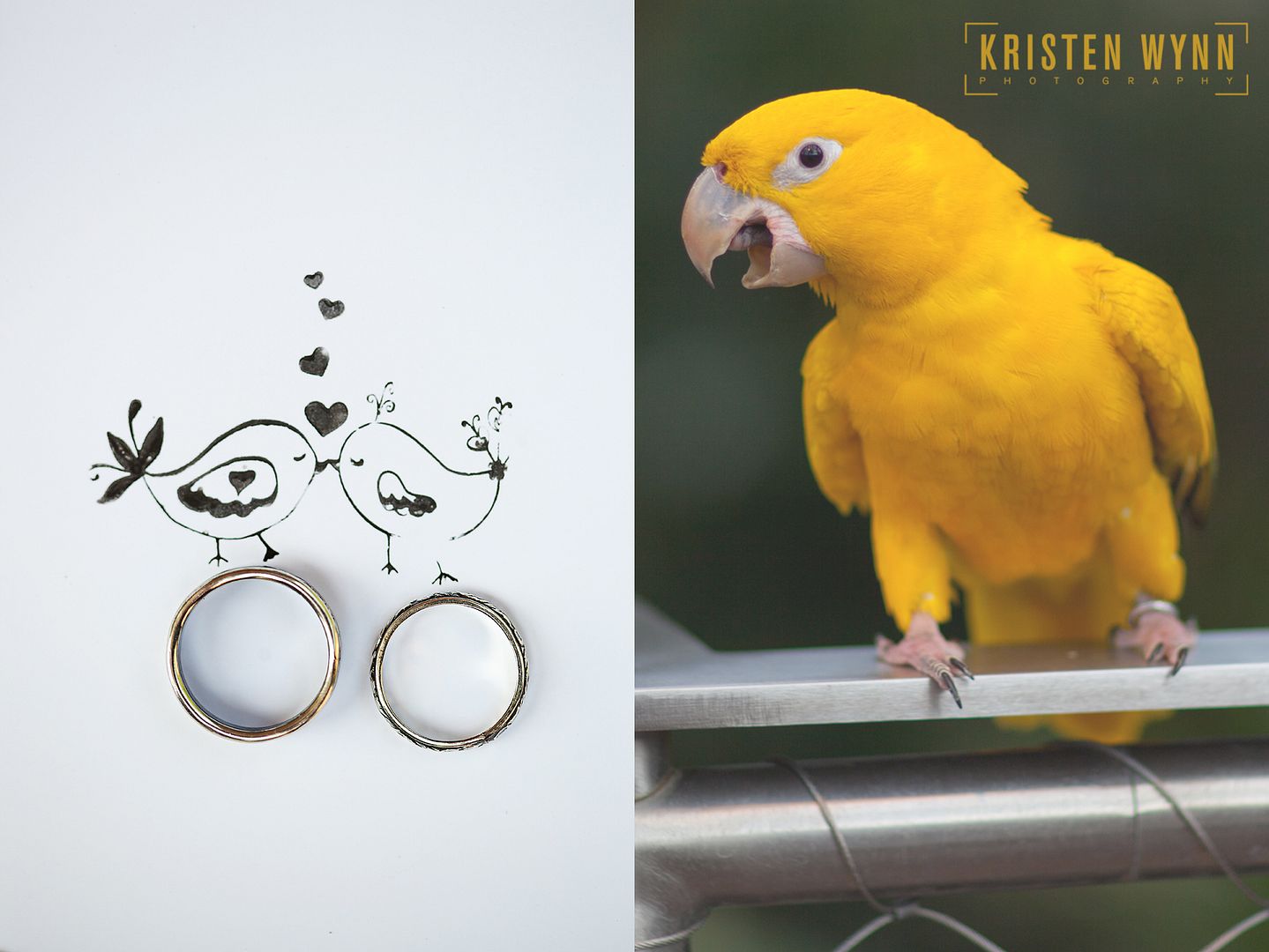 This is the amazing wedding of an animal lover and an artist.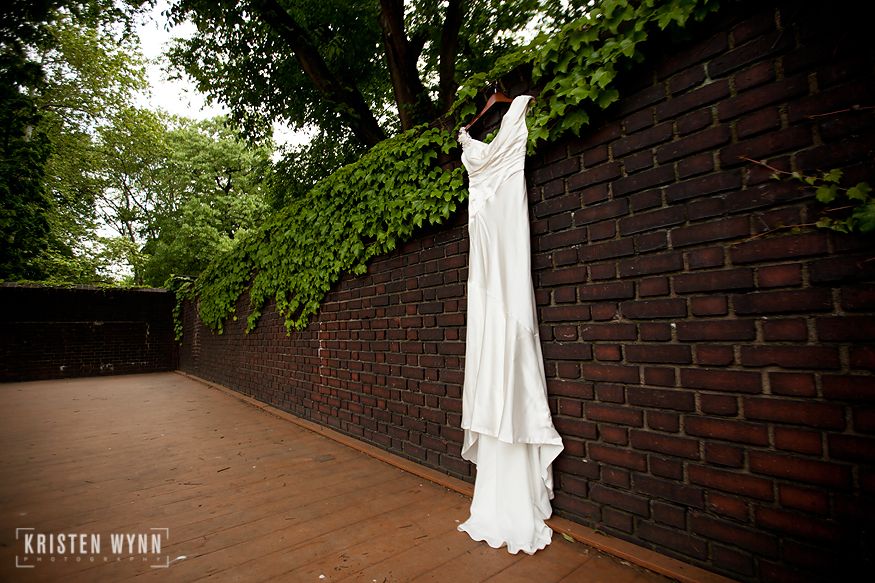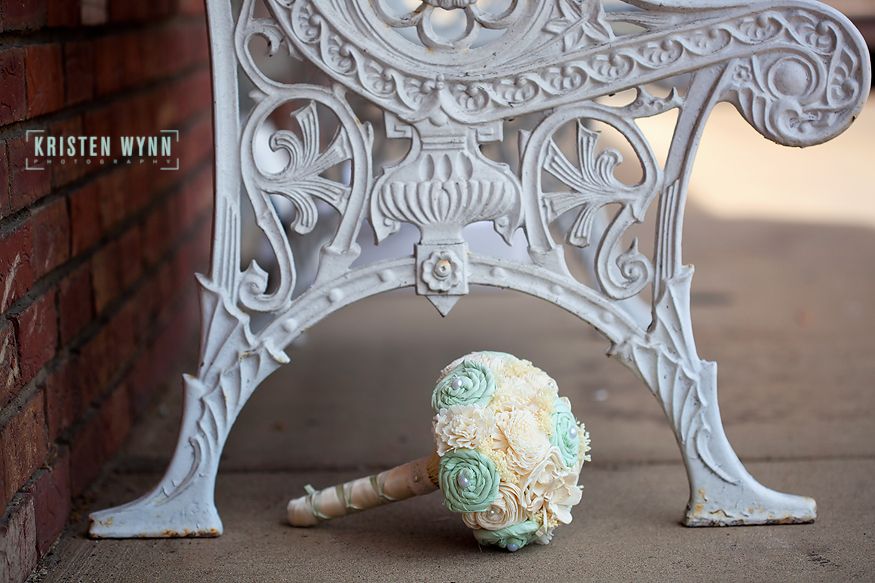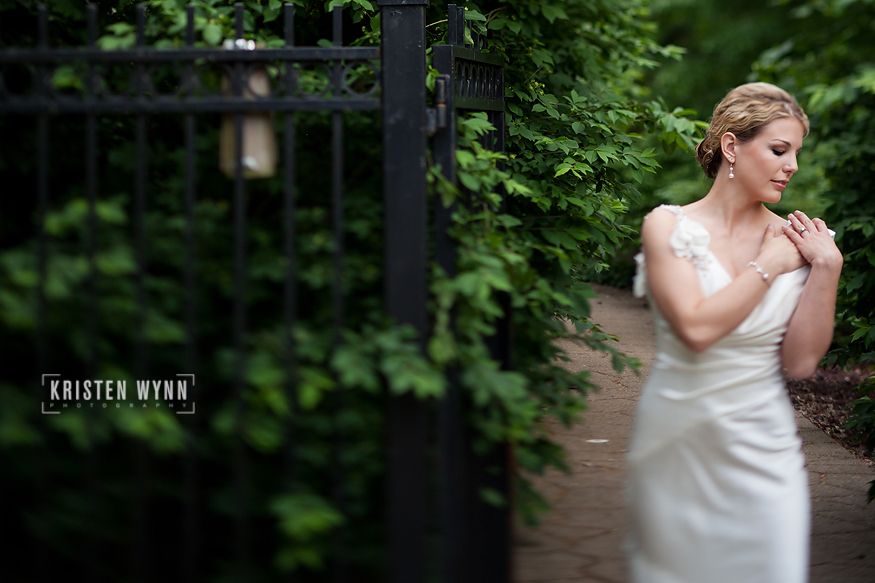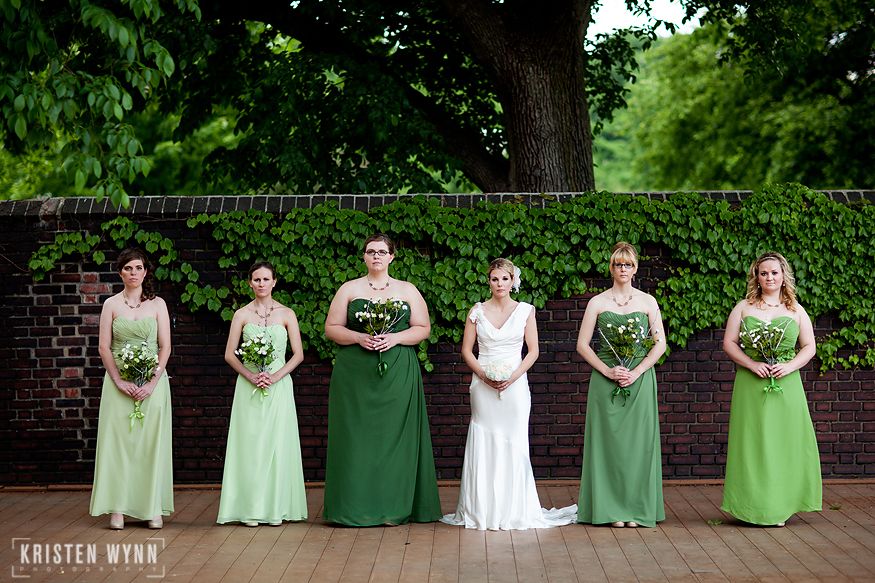 Michele was a previous intern at the Aviary in Pittsburgh and currently works for the humane society, so the Aviary on the North Side was a great choice for her ceremony and reception.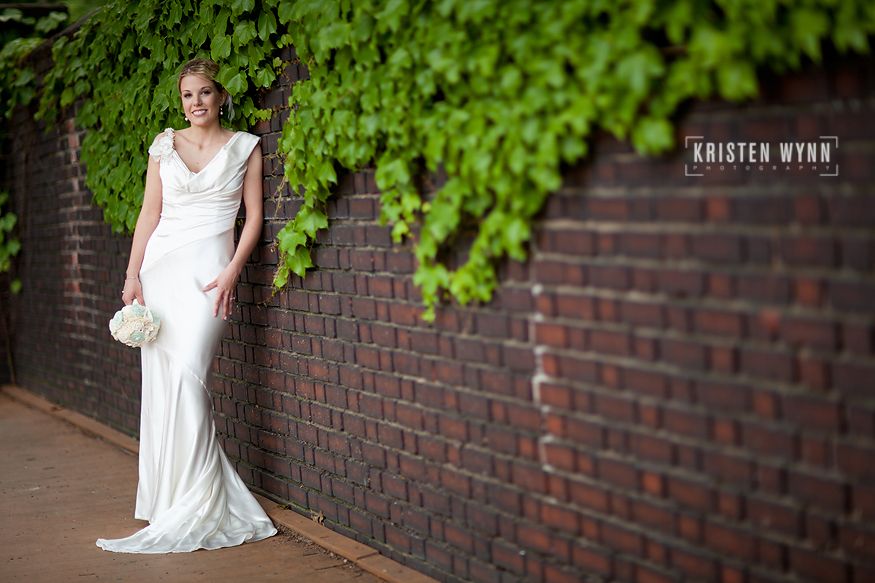 When I first met Derrick, he told me how he often imagined and looked forward to his wedding day as a kid, and he was doing much of the design work and detail for the wedding. Derrick drew his own save the date cards, made the cake stand, did some of the floral arrangements, and created the altar decor, just to name a few things!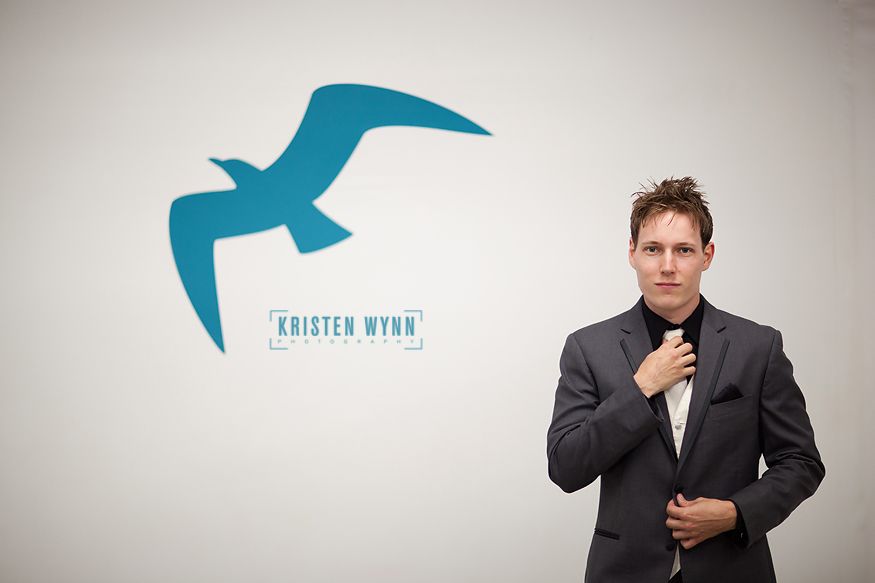 Michele started the day at the hair salon (where previous KWP bride Amy did some updo's – hi, Amy!), and then we all headed to the Aviary where the outdoor ceremony was to be held. The weather was a bit overcast, but no rain fell and the ceremony went off without a hitch in the garden. During the ceremony, after their personalized vows were said, Michele and Derrick painted on a canvas together in lieu of the unity candle or sand ceremony.
Michele's gown was breathtaking – it evoked a vintage evening gown style look with the draped back and shoulder detail.
Wedding Professionals
Hairstyling: Unique Stylz in White Oak, Pennsylvania
Bridal Gown: CB Couture from Bridal Beginning in Mount Lebanon, Pennsylvania
Ceremony and Reception Venue: The National Aviary in Pittsburgh, Pennsylvania
Catering: Atria's of Pittsburgh, Pennsylvania
Entertainment: DJ Big Nick from Second II None Productions of Monroeville, Pennsylvania
Photography: Kristen Wynn Photography of Pittsburgh, Pennsylvania
Stationary/Floral/Tablescapes/Altar Decor: Derrick Smith (groom) with help from the bride, Michele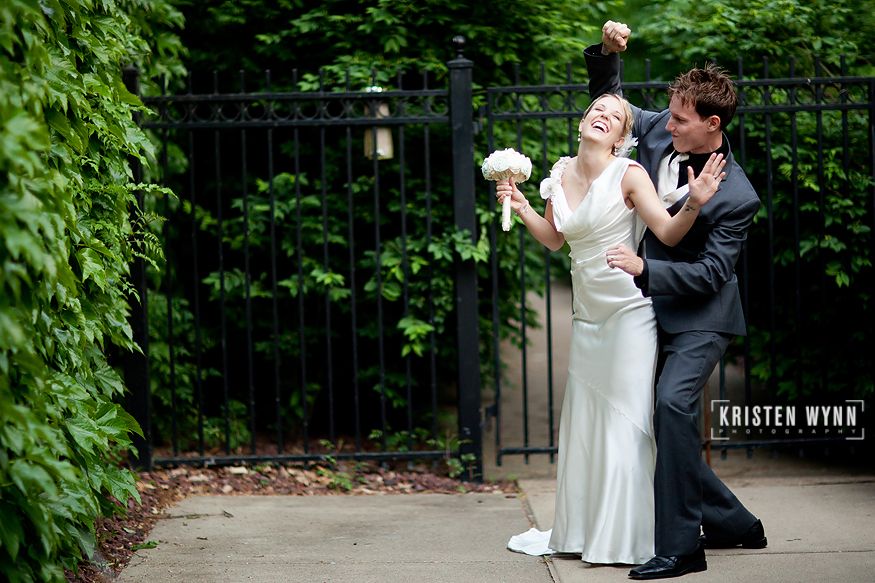 After the ceremony and some portraits (including inside one of the exhibits where birds flew by and Derrick may have even had a little surprise dropped on him!), we headed inside where Michele and Derrick had many surprises ready for the guests, including donuts instead of traditional wedding cake and even a penguin encounter!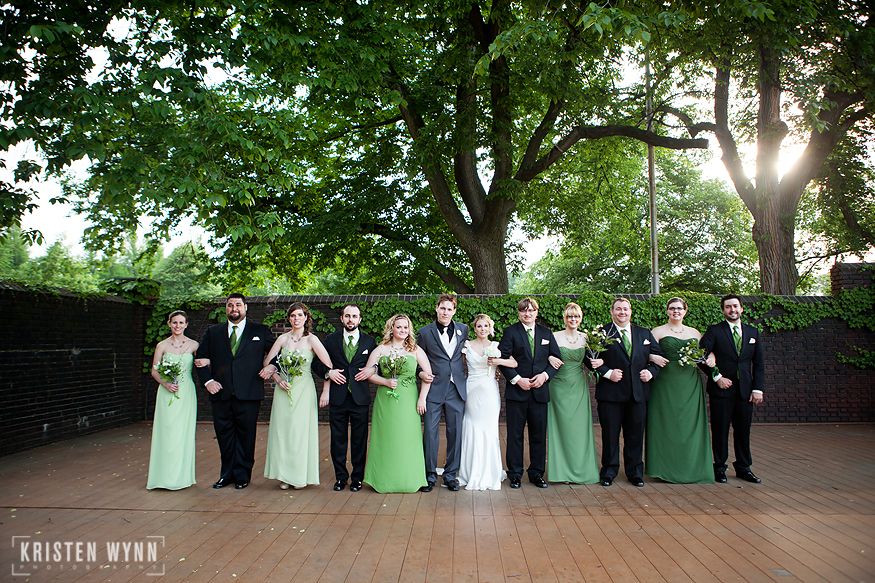 Of course, getting a photo in the "penguin bubble" at the Aviary is a tradition for a wedding there, but Michele and Derrick definitely didn't want traditional photos, so I tried something new with the lighting for this standard image.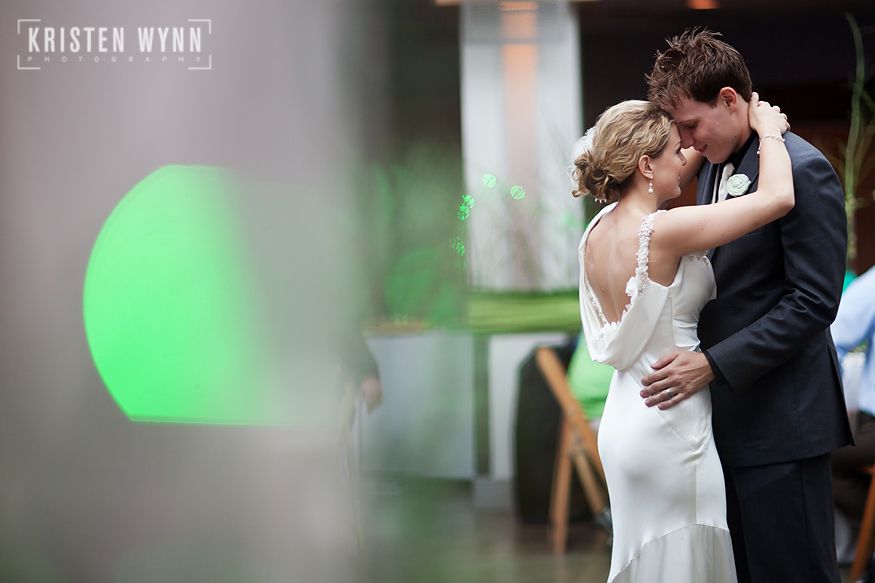 At the end of the evening, the guests said goodnight and Michele and Derrick headed down to Walt Disney World to begin their honeymoon. I hope it was fabulous and I have no doubt that you two enjoyed Animal Kingdom while you were there! Congratulations to a wonderful couple and thank you so much for choosing me as your wedding photographer. I am honored.