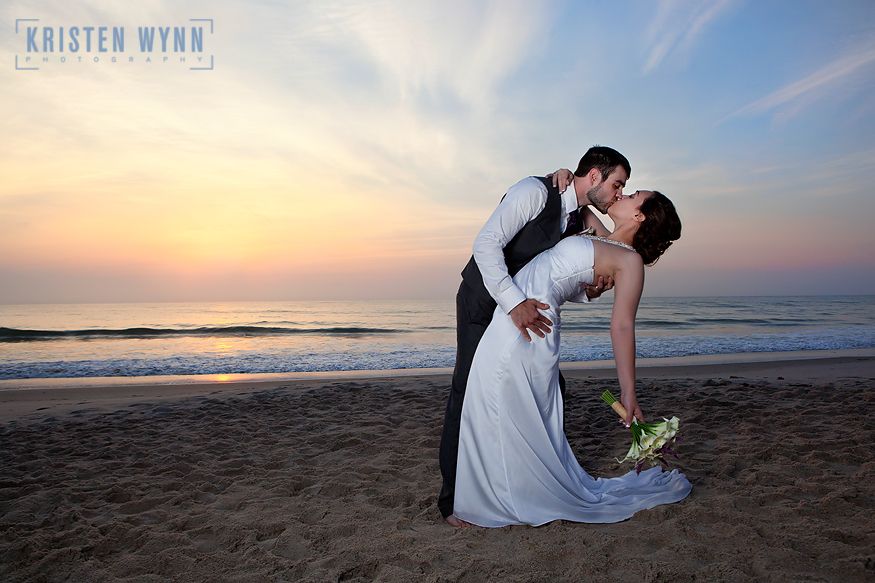 Jenni and Tyler celebrated their at-home reception this weekend, and in honor of that, their intimate wedding ceremony is featured here today on the Kristen Wynn Photography blog!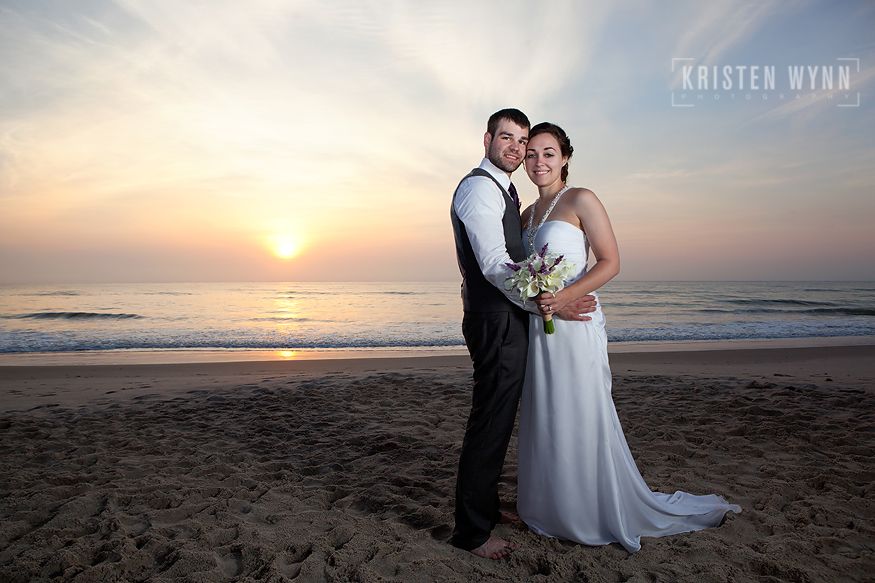 Jenni and Tyler live in the Pittsburgh suburbs, and now I do too – but for this wedding, we all traveled to Melbourne, Florida – a quiet little town in Brevard County where it just so happens I lived for four years – where my business began.
Jenni enjoys photography herself (I saw her DSLR sitting out during some of the bridal prep!), so I know photos are really important to her. In Florida, it's very rare to have all-day rain, but unfortunately, it was raining on and off throughout their wedding day and we had the love bugs to compete with too! Rain on the wedding day means good luck!  Still, we were able to capture some great fun candids and photojournalism during the wedding day and got creative for the portraits using the hotel.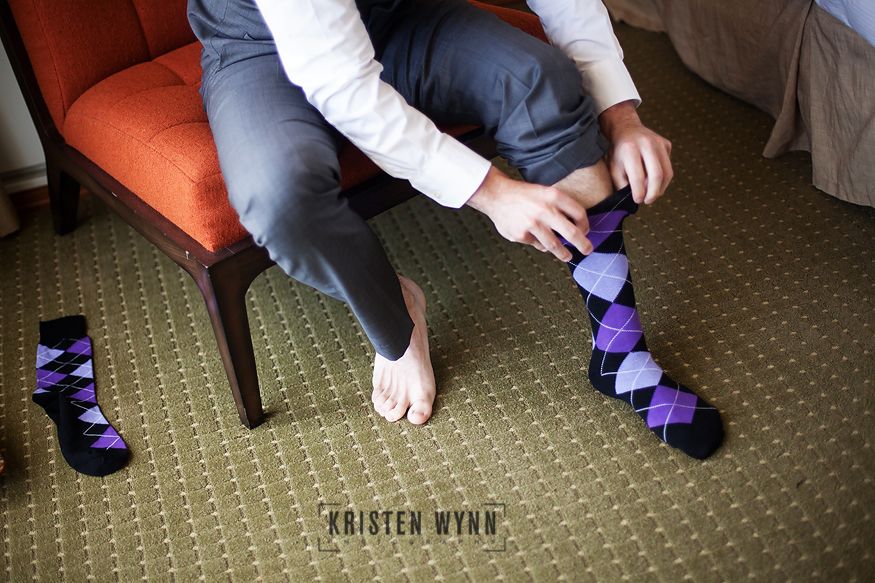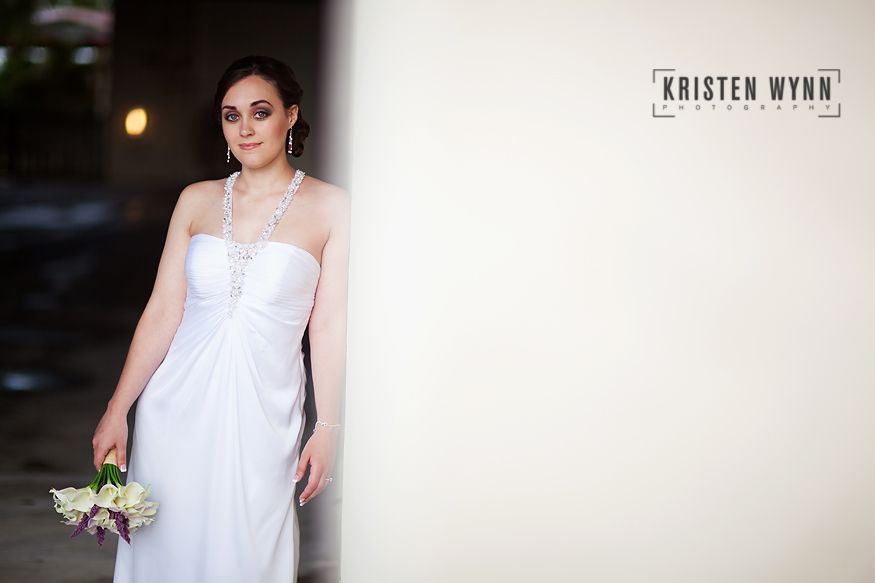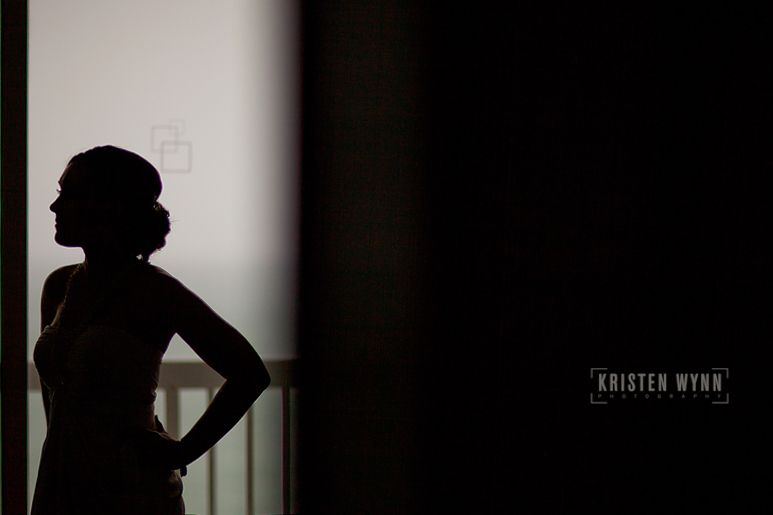 You can see the overcast beach behind Jenni from her hotel room just moments before the ceremony.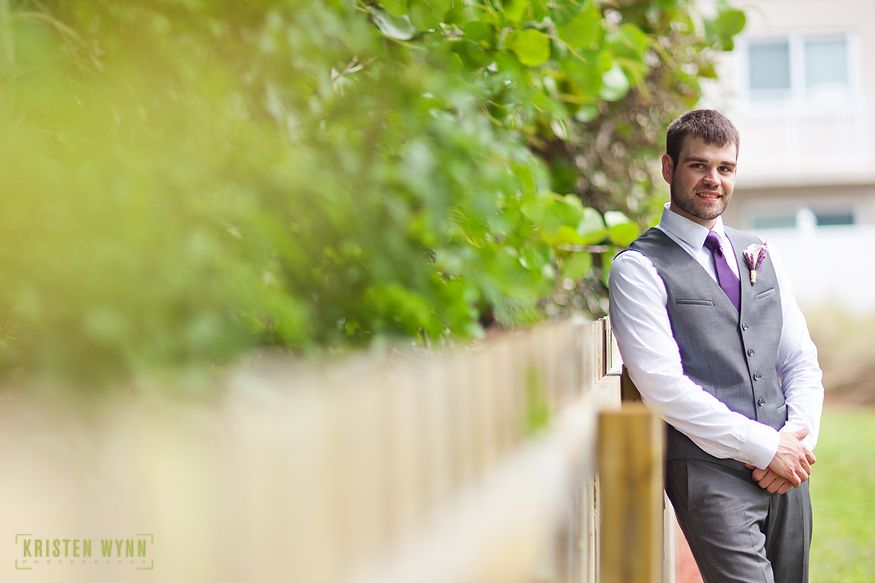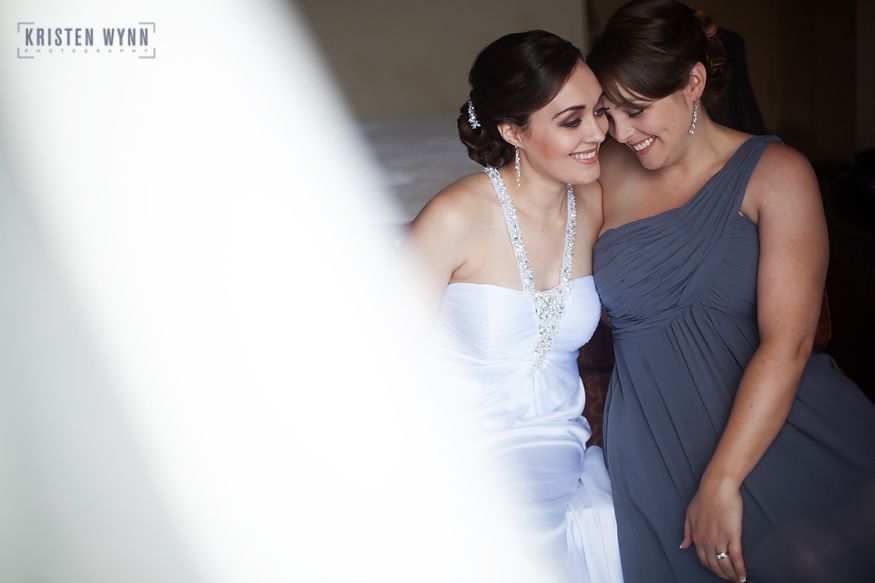 Jenni gets all the credit for suggesting this photo. I think we had to do three "takes" to make sure everyone's skirt stayed in place and that everyone had a smile on her face!
We lucked out and saw a man washing all of these brightly colored beach kayaks, so we were able to use them for a few images!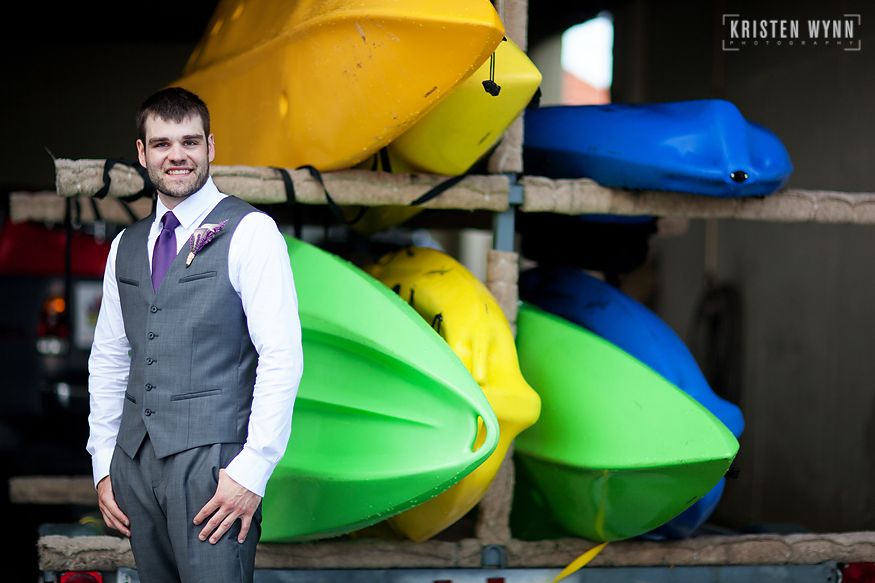 Here they share their first look, an emotional moment for both of them: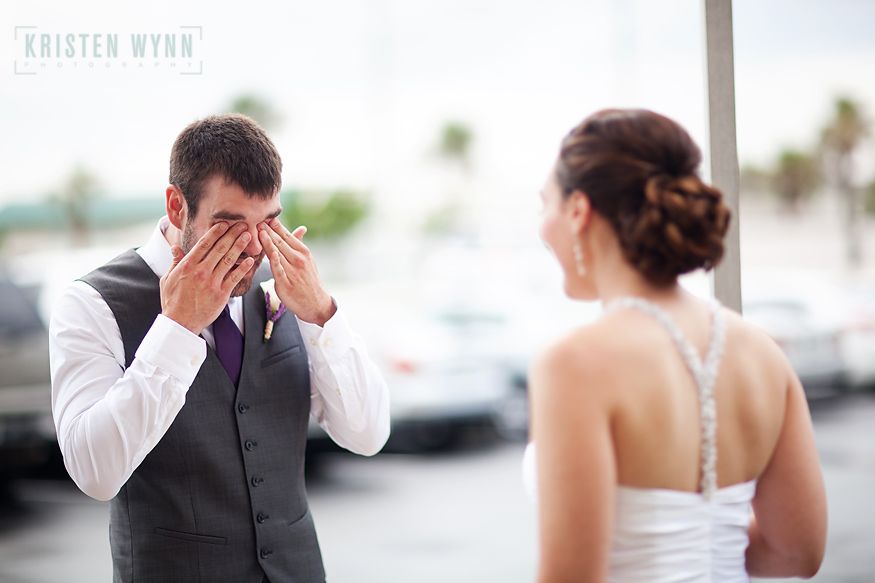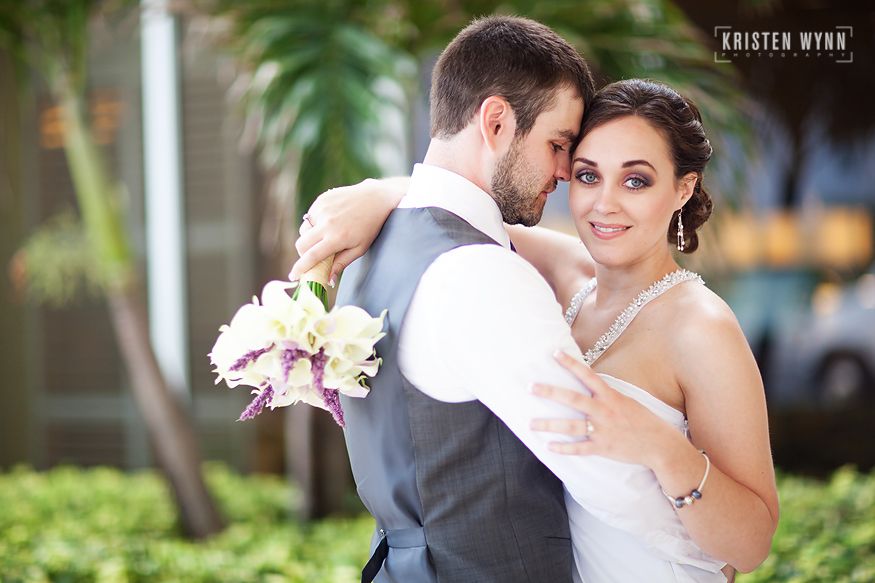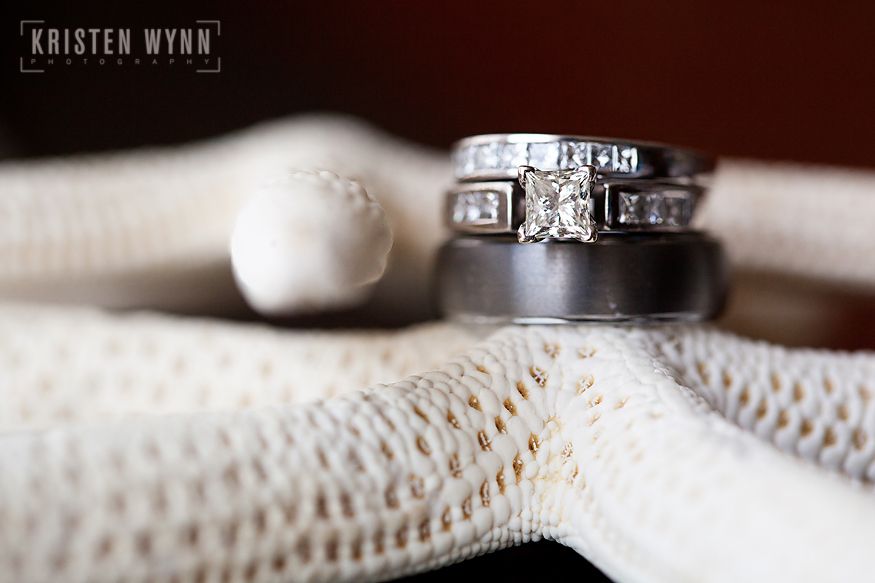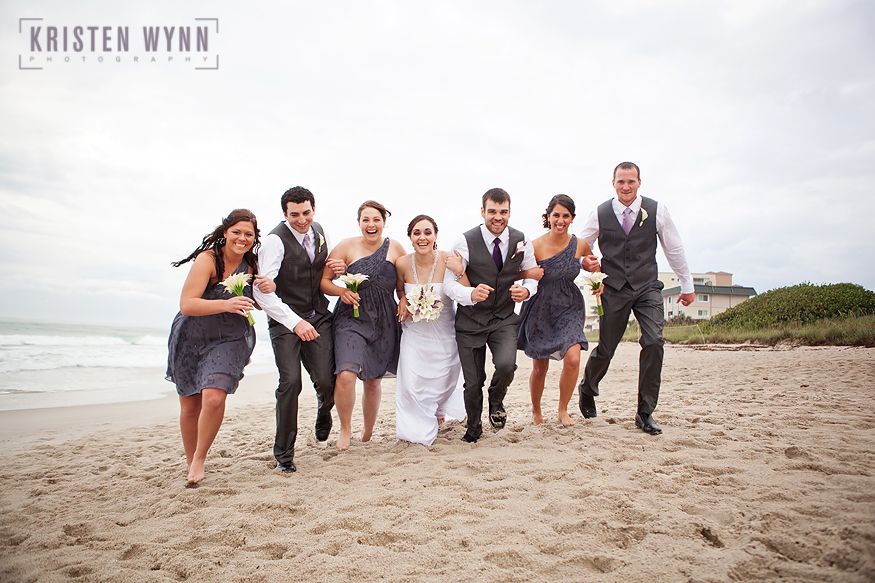 After the ceremony, the rain stopped, so the whole bridal party came down to the beach for a few images. Right as I asked them to walk towards me, the sky opened up and it started to pour – so they ran and kept running right up the steps! I love this candid moment.
We then headed under cover to the ballroom with a great view of the beach for the reception festivities.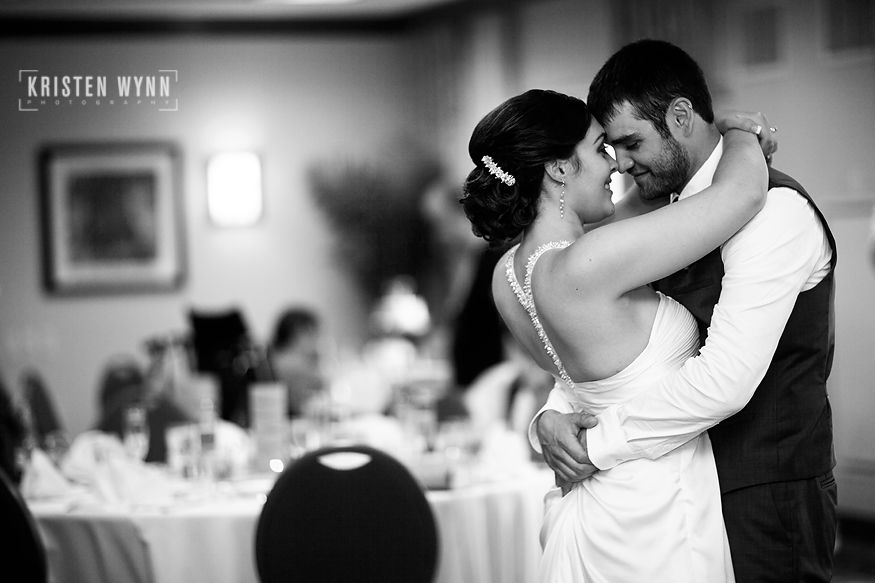 We also squeezed in a night shot!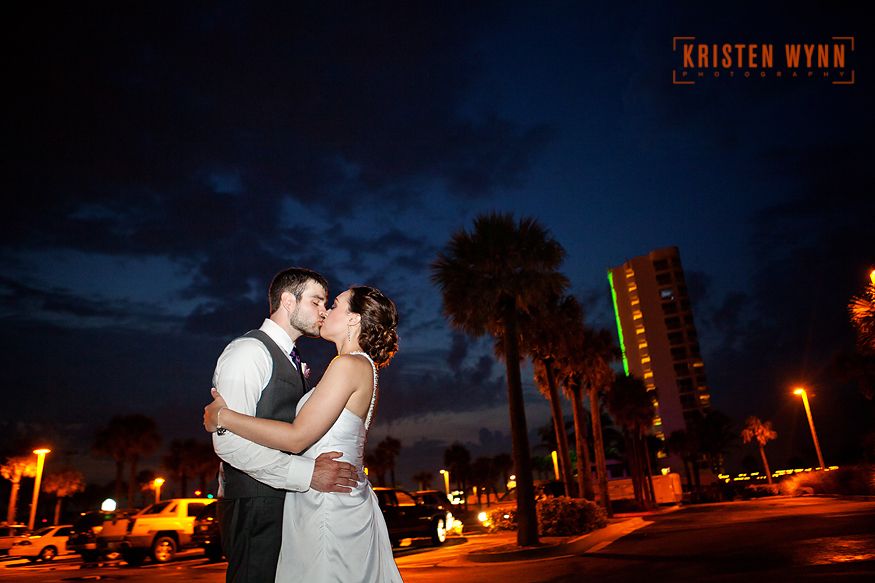 Then the next day, Jenni and Tyler were kind enough to get dressed up again and come back to the beach at sunrise (sunrise the morning after their wedding – I give these two major credit!) – it was empty and peaceful, and we captured those tropical beachy-style portraits before they left for their honeymoon. I'm so glad we did this special day-after session – some of my favorite images came from it! We don't often do day-after sessions, but you can't come all the way to Florida and not get beach photos!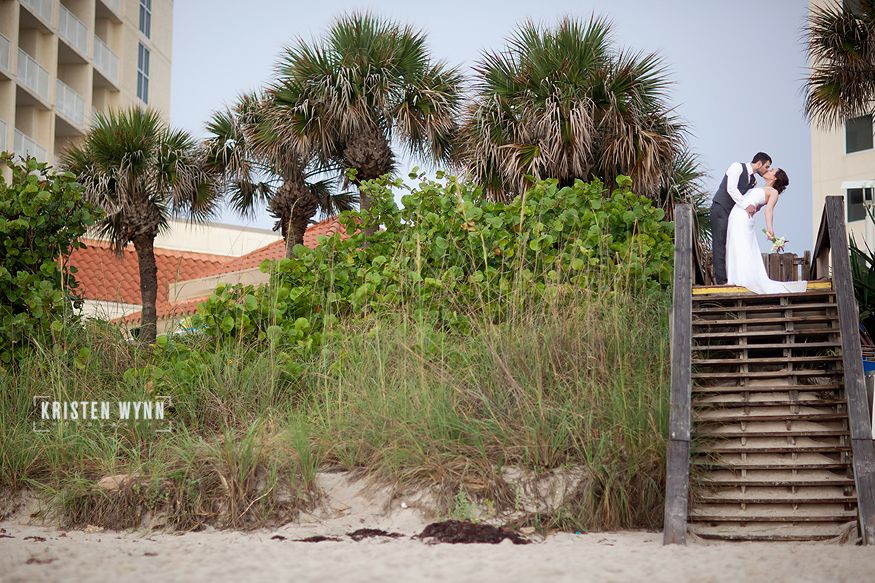 Jenni's dad doesn't know it, but he inspired the above shot. I saw him standing there, watching over everything the previous day, and it hit me that I'd love for the bride and groom to be up there! Thanks, Mr. D, for the inspiration!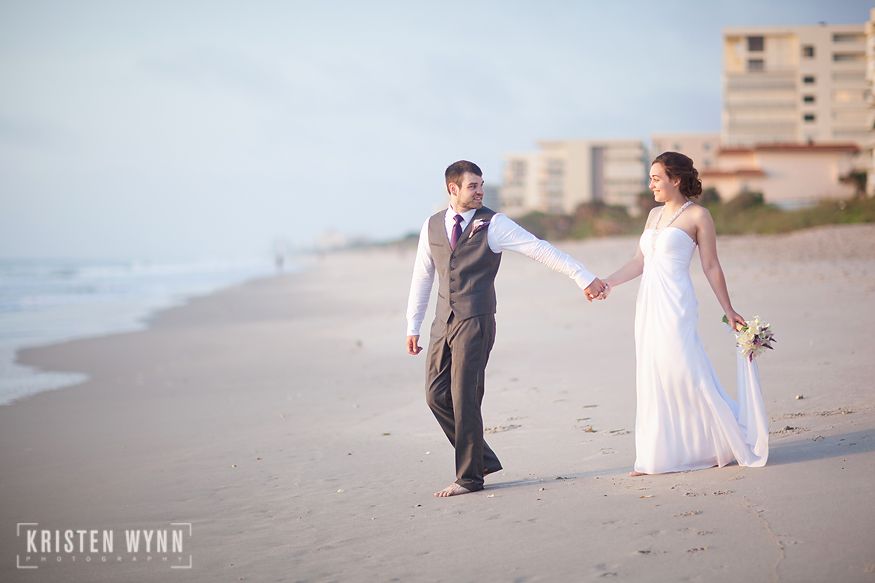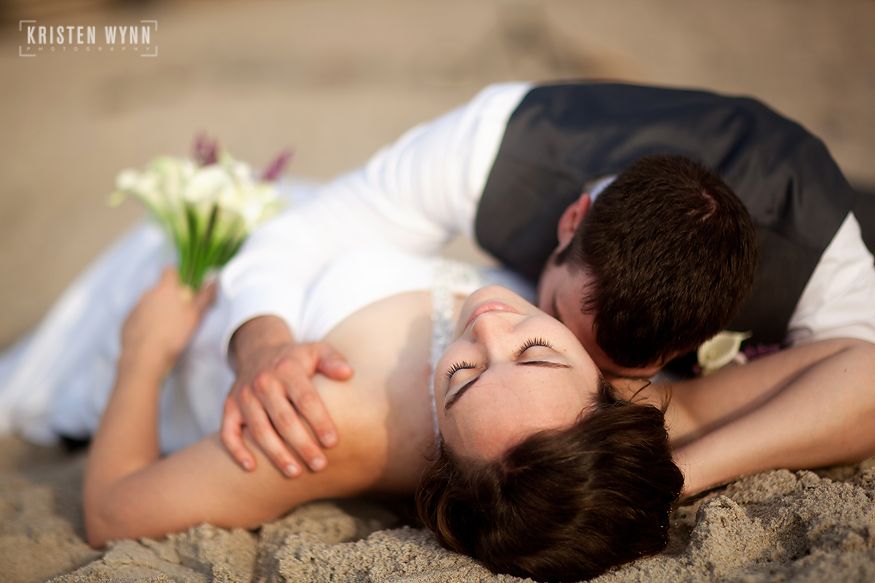 Wedding Professionals:
Accommodations, Ceremony, and Reception Venue: Hilton Melbourne Beach Oceanfront in Melbourne, Florida
Photography: Kristen Wynn Photography of Pittsburgh, Pennsylvania
I love the early morning light here on the beach. Jenni and Tyler, I feel so honored to have been your wedding photographer. You are an amazing, easygoing, fun couple – I wish you a lifetime of happiness.