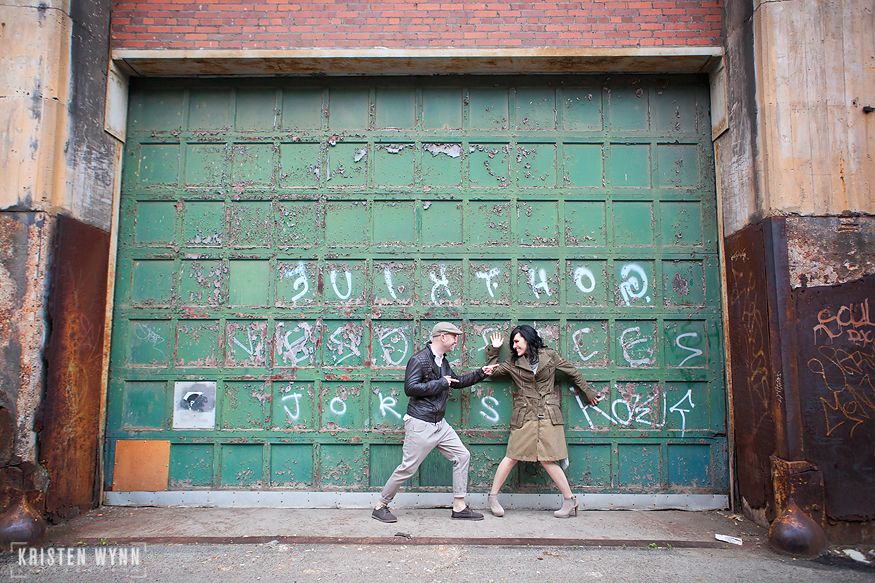 It was a chilly day in Pittsburgh and the weather was really cold for late May, but Galyn and Martin were in town from New Jersey and so we wanted to make sure to get their engagement session in!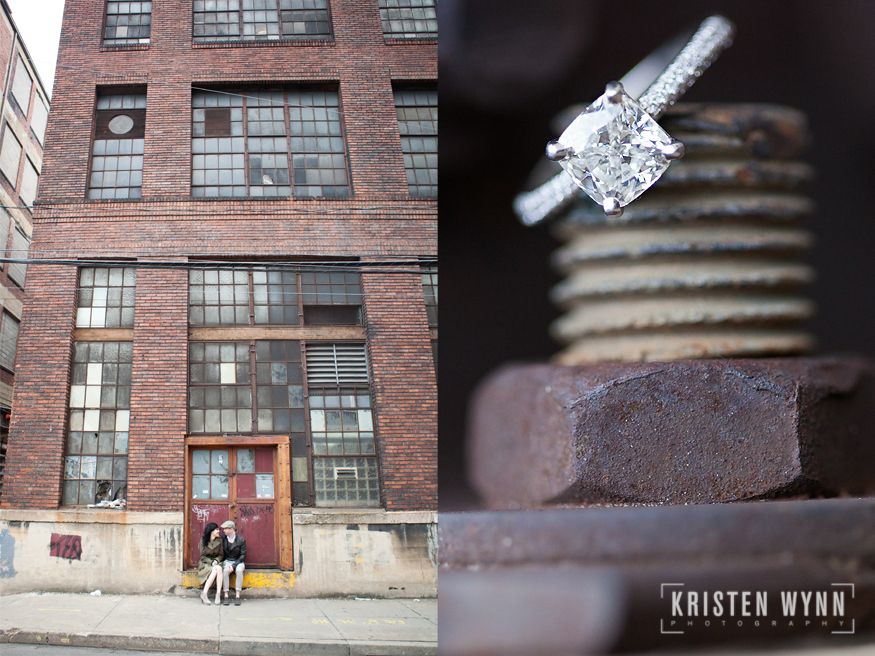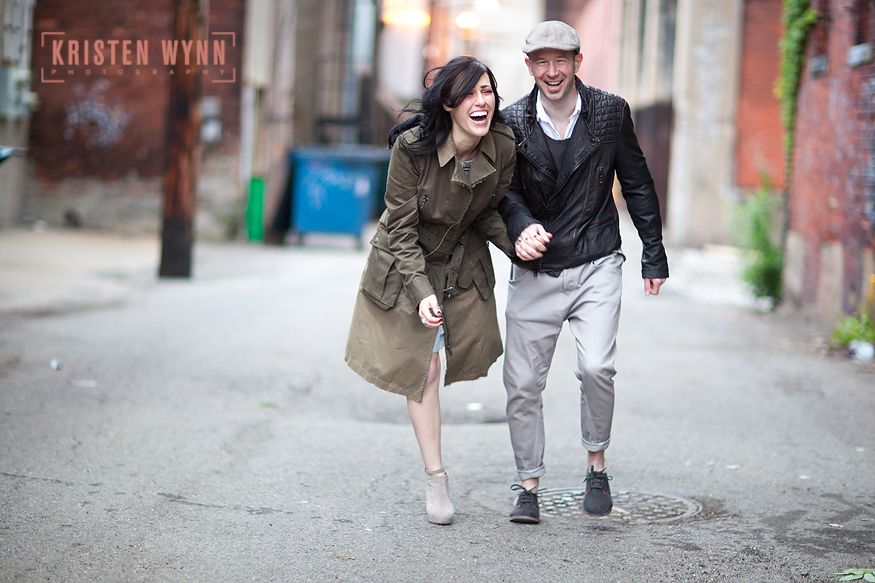 Luckily, Galyn's coat went with the more industrial look of the Strip. And she even made her own dress that she wore in the early part of our session as well as she is in the fashion industry!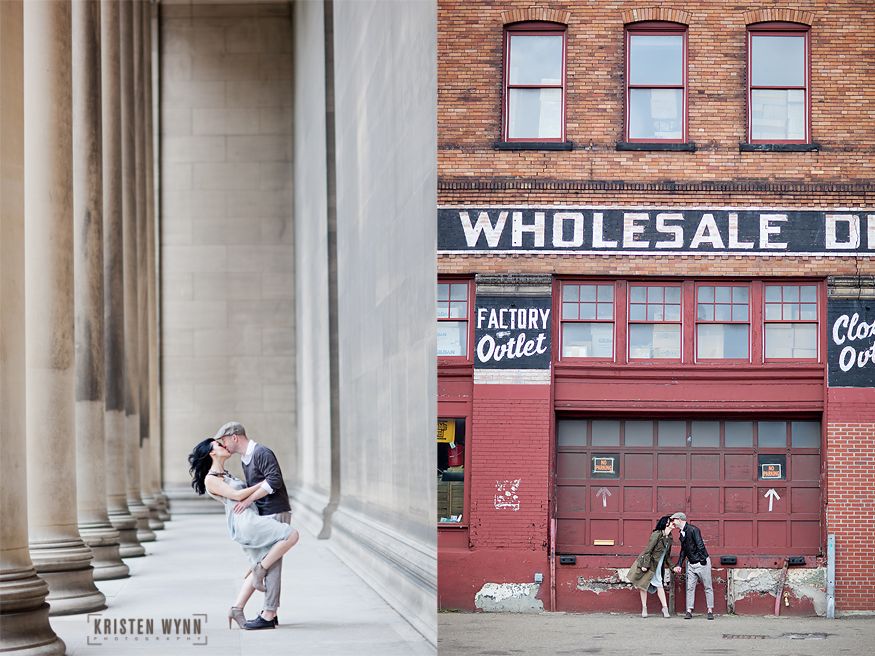 These two are adorable together and I love the different looks we got and fun poses. Thanks so much, you two, for an amazing session and I'm really looking forward to a great wedding next year!