It was unseasonably cold for Memorial Day Weekend in Pittsburgh with evening temperatures in the 40's! But as long as it wasn't raining, Angela and Bob weren't going to let a few cold breezes stop their outside ceremony and reception!
Angela and Bob had put so much effort into securing two unique venues in Pittsburgh for their ceremony and reception- Point State Park and the center of Market Square. These aren't your usual spots for weddings, but these two wanted something different that really showed off the beauty of the city!
Angela and Bob got ready at the Renaissance Hotel in Pittsburgh. Angela wore a vintage gown that was restyled (it was her mom's originally) and a handmade veil. After everyone was ready for the day, the bridal party boarded the van and traveled over to the Carnegie Mellon University campus for portraits after the first look
moment.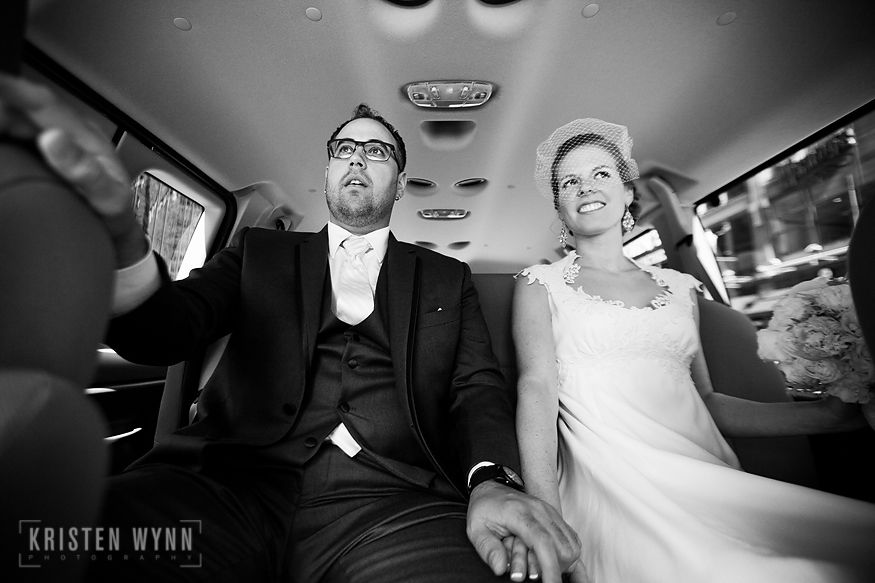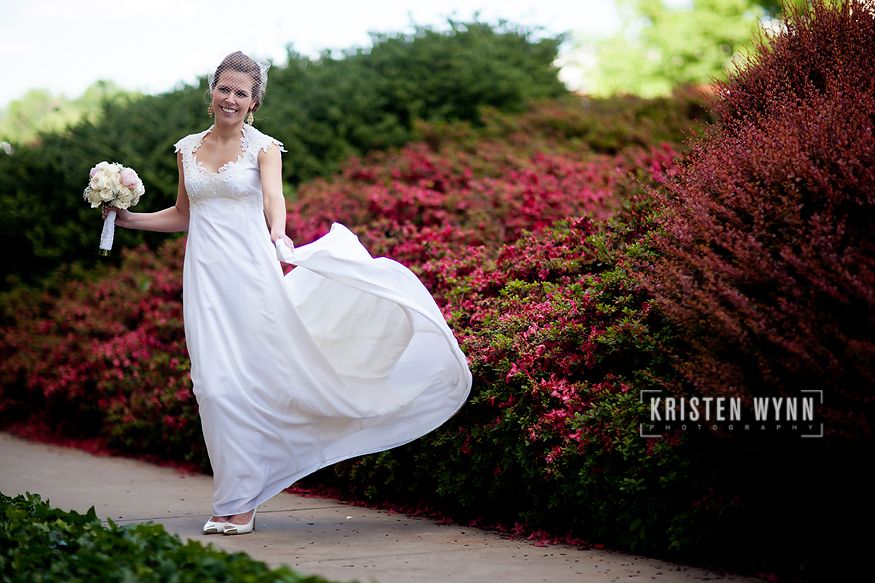 After a portrait stop, it was time to get ready for the ceremony, held outside in Point State Park, facing downtown and the Wyndham Hotel. After the ceremony, it was just a brief walk for the couple (stopping to take a few photos along the way of course!) over to Market Square for the reception.
Wedding Professionals:
Accommodations: Renaissance Pittsburgh Hotel, Pittsburgh, Pennsylvania
Ceremony Venue: Point State Park, Pittsburgh, Pennsylvania (held facing the city skyline nearest the Wyndham hotel)
Reception Venue:  Market Square, Pittsburgh, Pennsylvania (held under open sky in the center of the square)
Catering: My Big Fat Greek Gyro, Market Square, Pittsburgh, Pennsylvania
Coordination: Ashlee Naples, friend of the couple
Bridal Gown: The bride's mother's gown, refashioned and updated
Photography: Kristen Wynn Photography, Pittsburgh, Pennsylvania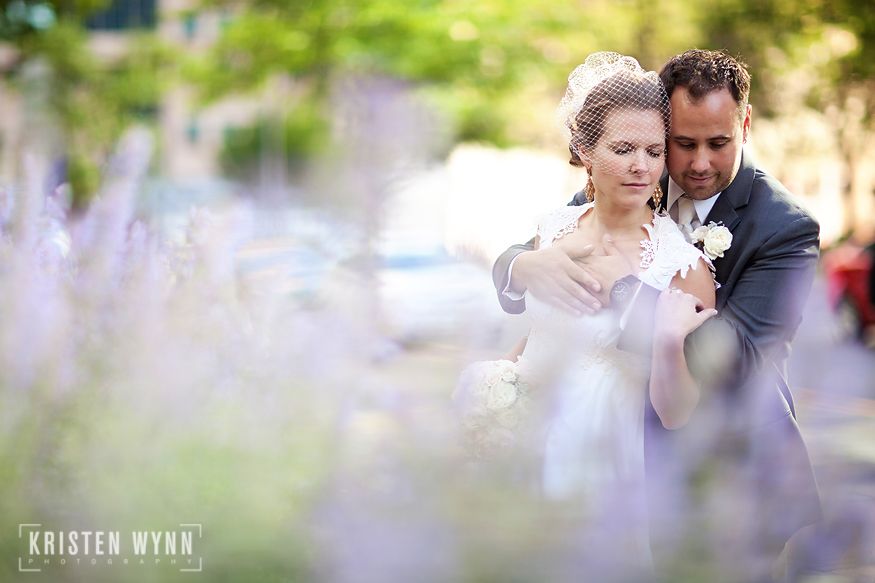 After a few dances and the cake cutting, the bride and groom had a few night shot images taken before wrapping up the event.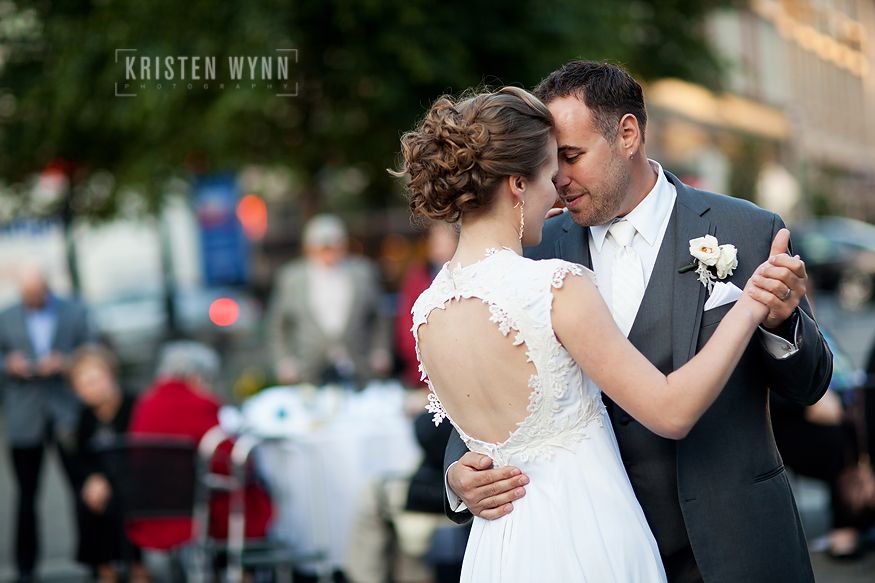 Thank you, Angela and Bob, for having me as part of your wedding! I hope you enjoyed every moment of your special day and have a lifetime of happiness together!